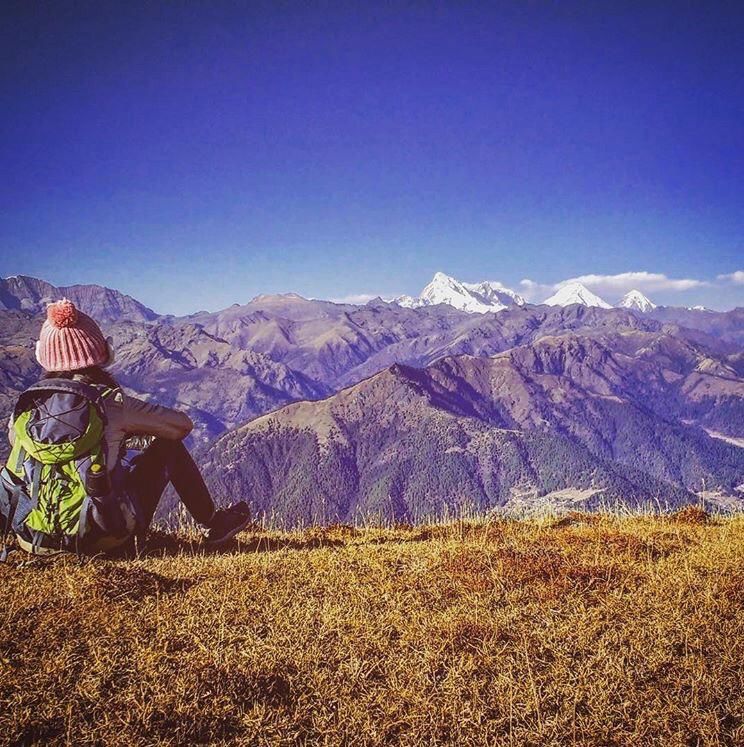 This post has been long overdue. It's been a year and a half since we moved out of the Thunder Dragon Land and honestly I haven't ever been so smitten by any other place! It probably has to do a lot with the amount of time I spent there ( 2 blissful years) especially in Haa Valley for i'd never lived in a place so laid back, quaint and self satisfied before! And then it also stays close to my heart for her natives are just so very warm and embrace you like you were a part of their own tribe.Some places have left an indelible mark and for all the love my heart contains, i'd like you to see and know why should one visit this incredible Land...This land of Lamas, of daunting Himalayan Mountains and verdant enchanting valleys. Trying my hands on making you a Travel Guide that would help you in making your trip complete and memorable!
Bhutan has so many names..The Land of Drukyul, The Land of Thunder Dragon, The land with the highest GHP ( gross happiness index), The only country that's carbon negative and so many other names! Yet It lives up to each one of them!!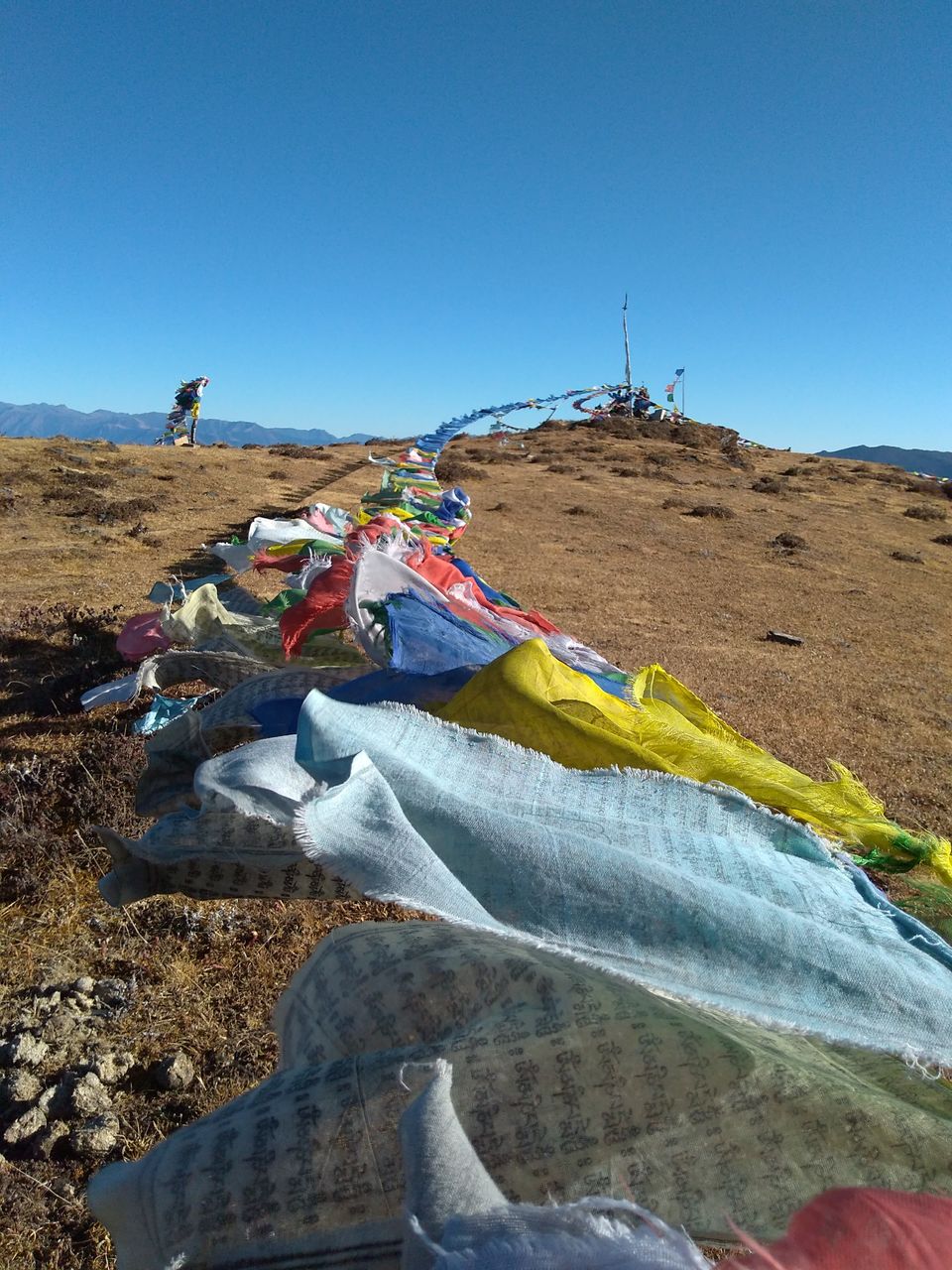 To start with, you should have 10 days at least to do justice to your vacation.But i understand the leave crisis we all experience at our workplaces and therefore shall give you a list of touristy things or places to visit while the non touristy things as well. You could incorporate it in your itinerary according to your interests and time available.
I shall make an eight days Itinerary with:
2 Days : Haa Valley
2 Days : Thimphu City
1 Day: Punakha Valley
1 Day: Phobjikha Valley
2 Days: Paro Valley
You're welcome to change it according to your interests in the places after reading the blog.
For the starters here's some important info you should know before planning your trip
Bhutan currency is known as Ngultrum which has an equivalent exchange rate with the Indian Rupee. But the best part is the Indian Rupee works very well in Bhutan so one doesn't need to get into the currency exchange business.
One can travel to Bhutan by air as well as road. Both have their own charm but the road trip obviously needs more time.
Road Trip: One can catch a flight till Bagdogra and hire a cab or drive up in your own car. The immigration is done at Phuntsholing ( the border town on Bhutan side next to Jaigaon in India). A thing to note here would be that the immigration office is closed on the weekends and their national holidays so plan your trip accordingly. Other route is from Assam, the border town known as Samdrup Jongkhar.
The entry permit released on arrival is legitimate for Thimphu, Paro and Phuentsholing only. Travelers desirous of going to other towns need to obtain a route permit from the immigration office at Thimphu on any weekday.
You do not need a Visa to travel to Bhutan. A passport or a voter id card is good enough.
On reaching, one can buy the local sim cards Tashicell or B Mobile.
There are two flights that operate from India. Druk Air and Tashi Airlines from Delhi, Calcutta and Bombay,Bagdogra and Guwahati.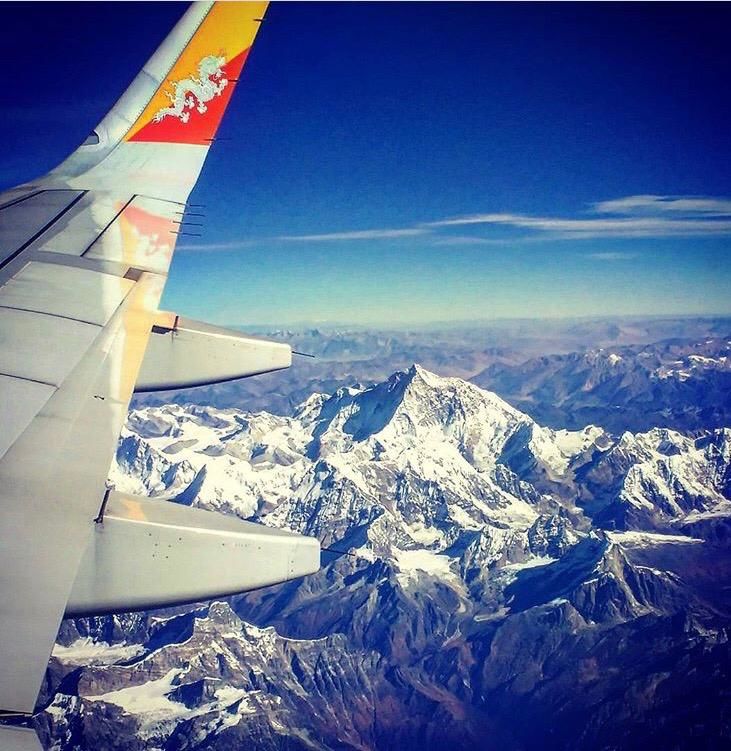 Keep a lookout for Mt Everest on your left side while traveling to Bhutan and on your right when heading back to India.
If you plan to go for long hikes, do carry Diamox with you. Also like any other mountain place, the weather here is pretty erratic, so don't forget to pack your umbrellas and down jackets.
Try local cuisines while you're there. My favorite is Ema Datshi, a dish made out of local cheese and chillies.
One can use the local greetings while venturing out in villages and towns. KUZUZAMPOLA means Hello. KADRINCHEY means Thank You.. TASHI DELEK means Good Luck.
Haa Valley( 2 Days)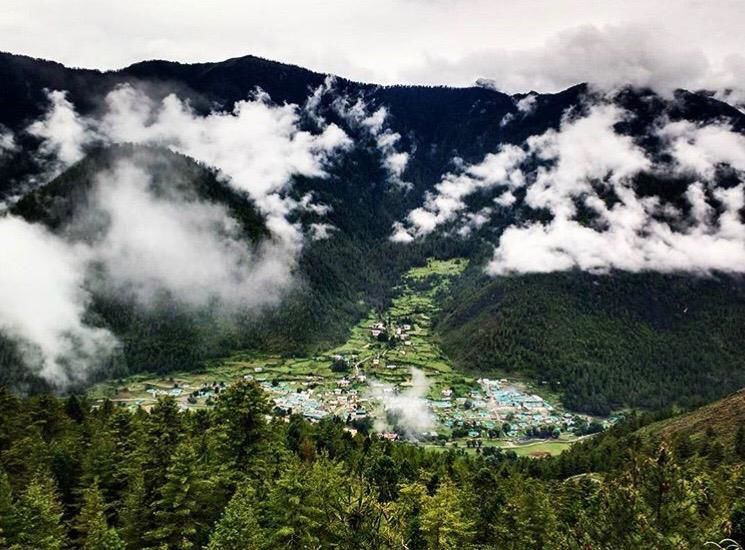 Well I had to start with my favorite!! Haa is a hidden Himalayan Jewel in Western Bhutan.Out of 20 dzongkhags or districts in Bhutan, Haa is the second least populated after Gasa. Another name for Haa is Hidden Land Rice Valley! The river Haachu flows through the valley , stemming from the magnificent Mt Jumolhari ( the second highest peak of Bhutan). If you're looking for a quiet peaceful getaway or interesting adventures in an off beat land, this place is your haven.
Touristy Things
Lhakhang Karpo and Lhakhang Nagpo..also known as the white temple and black temple respectively. This is where the famous Haa Tshechu festival is annually conducted with mask dance and many other activities. Do enquire about the fabled white and black pigeons from the lamas there.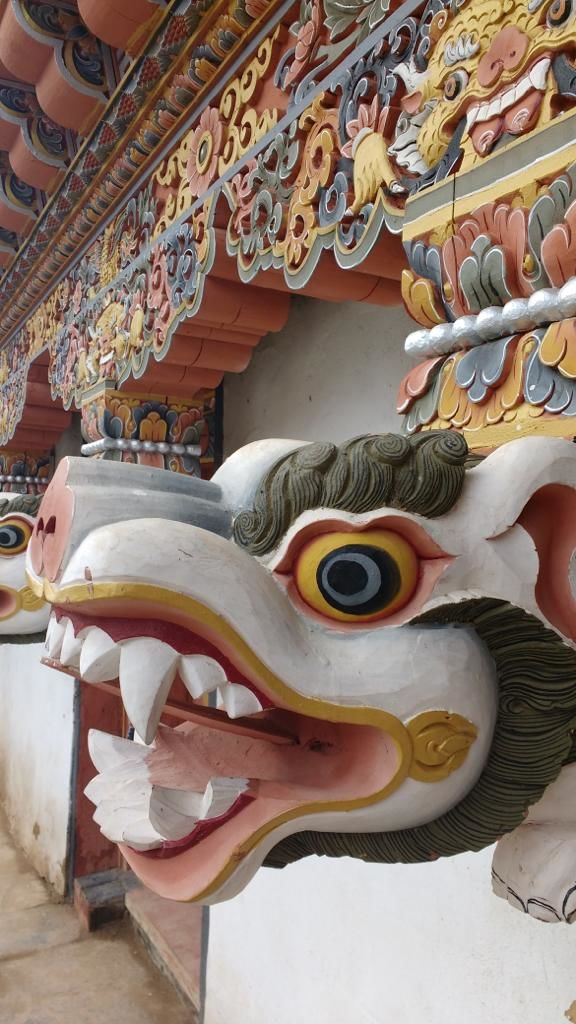 Takchu Gompa… One of the prominent Gompas of Haa, it has been reconstructed after the devastating earthquake in 2009. One can either enjoy a hike up to this place from Dumcho Village or a bike ride on the unpaved track is a good idea too!
Damthang .. The last border village up to which tourists are permitted. Famous for its vast meadows and gushing streamlets. One cannot cross the Royal Bhutan Army Post, this being the last point at Damthang.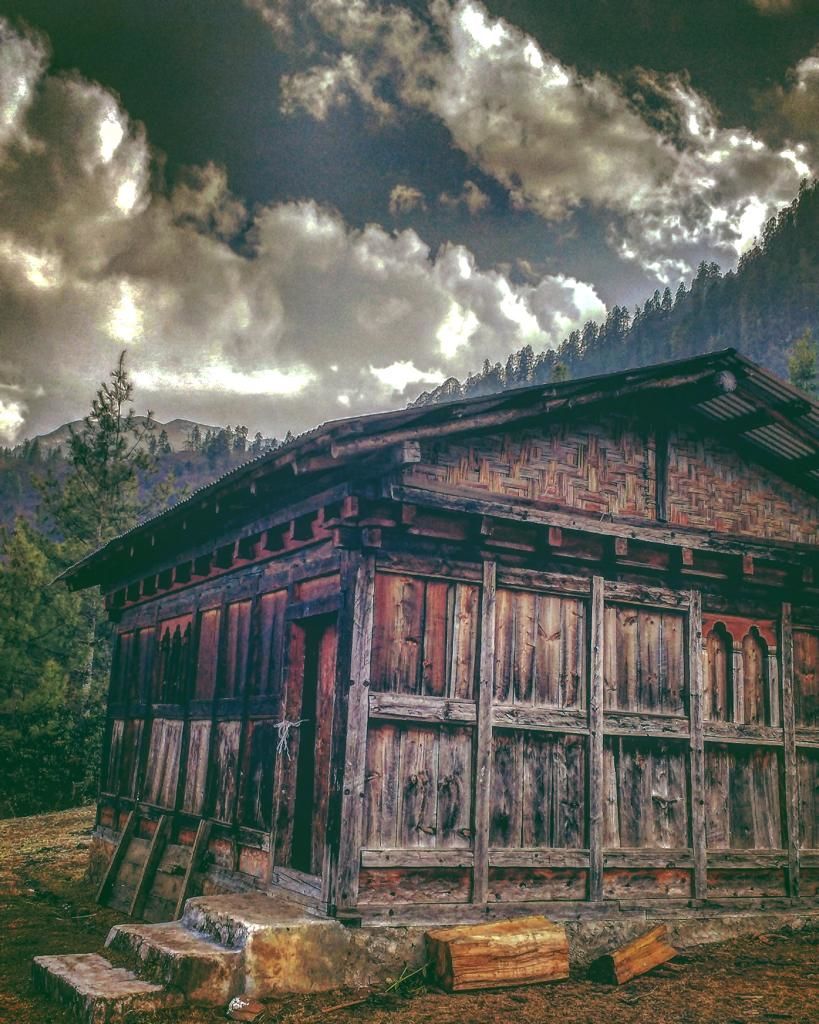 Haa Dzong… The erstwhile seat of Bhutanese administration which now houses the Indian Military Training Team, situated along the Haachu river is a must visit. Do check out the Imtrat Souvenir Shop for reasonably quoted brass items and other things.
Haa Market… Shop for chinese brocade and local fabrics.
Non Touristy Things
Village Explorings
I've had countless Alice in Wonderland Moments in my Haa Valley. The idea in this part of the country should be to just lie down and unwind, for every village here offers you bright green meadows with ever constant Haachu river brimming by.Following are some villages that one could walk down to or hike up to, explore all you can while you're there.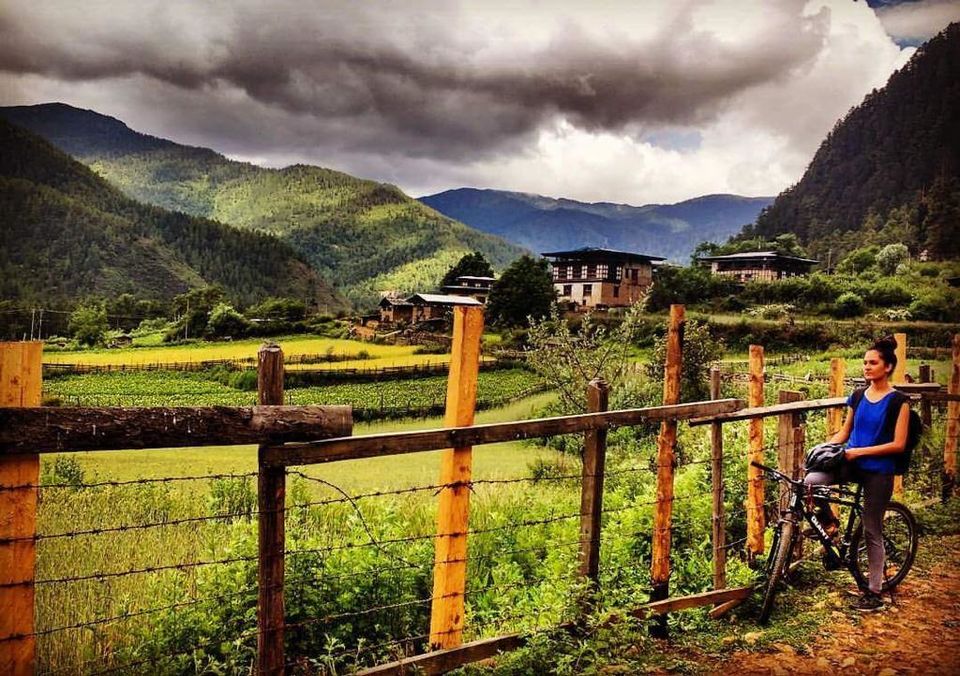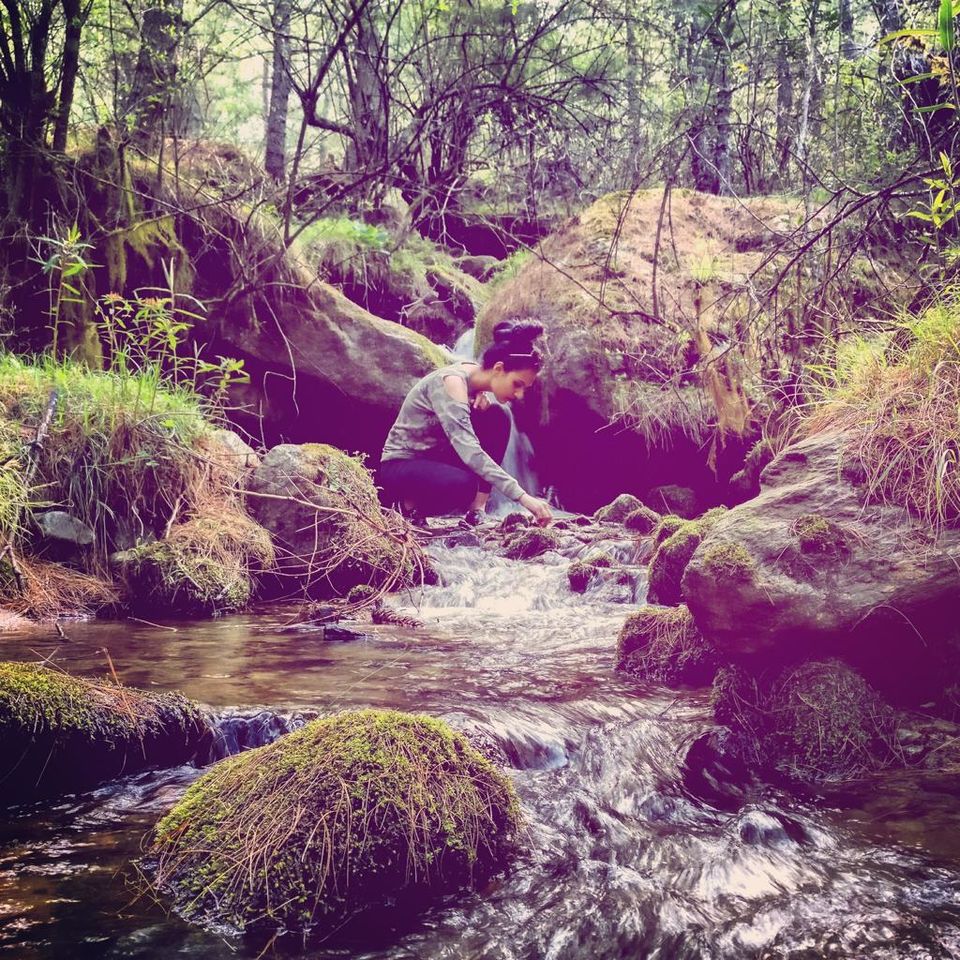 Dumcho, Paeso, Bhagena and Gurena are some of the villages that are situated down below in the valley itself in and around the dzong. These hamlets boast of endless streams, authentic Bhutanese homes including some home stays that offer a hot stone bath and delectable Bhutanese dishes. I explored all of them and many more in and out on my own asking villagers around. Why am mentioning this is so that you don't hesitate venturing out solo! Locals there are very warm and helpful.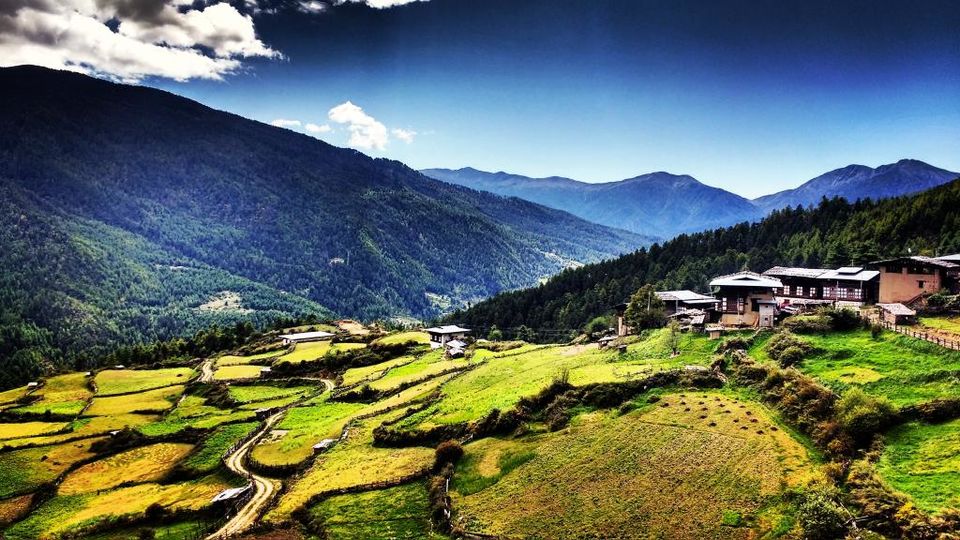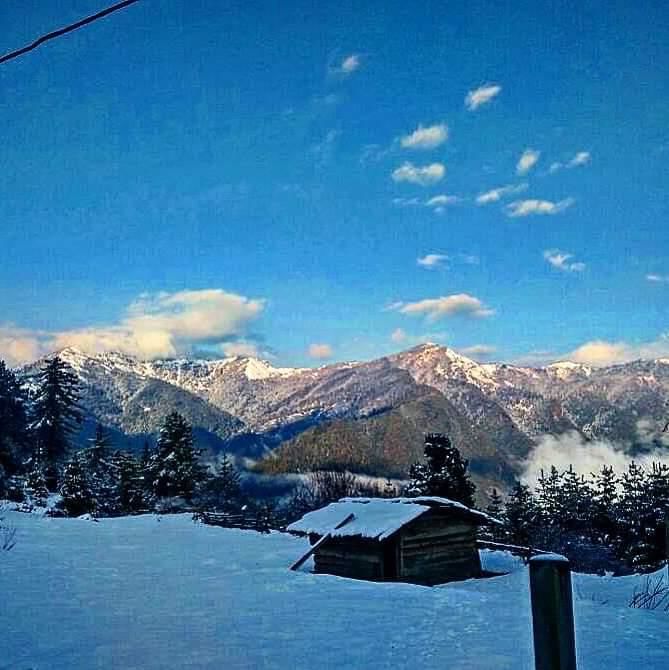 While Sankhri, Pajekha and Chuzokha are villages on top of the mountains with neon green paddy fields and astounding views of the valley down below. Honestly though Punakha is known for its paddies but villages like Sankhri give you some incredible views just before the harvest time!
Day Picnics with Friends and Family
Honestly every bend and corner in Haa makes a perfect picnic spot but here are some of my favorites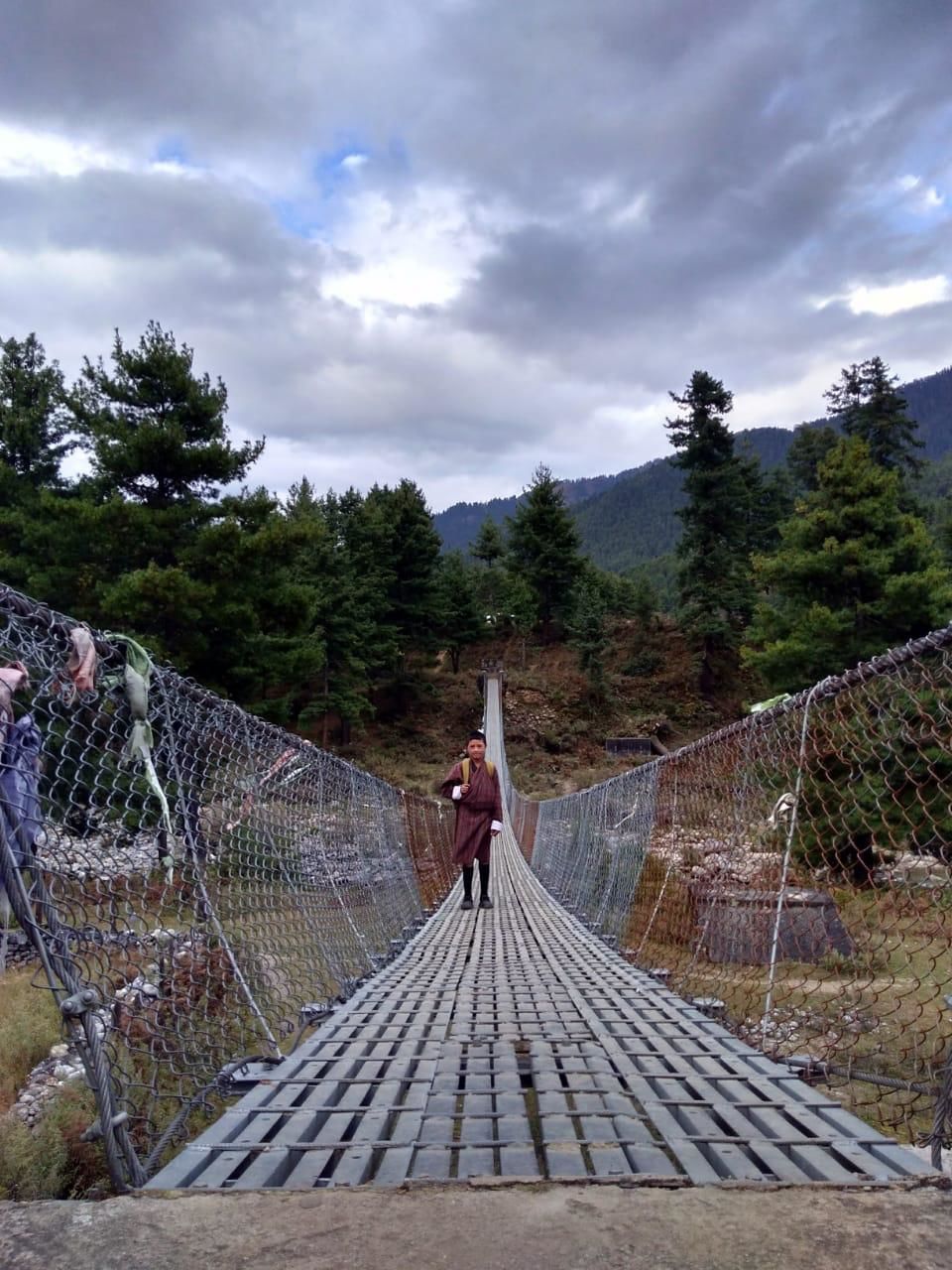 Yamthang Meadows….On your way to Damthang, there's a small village called Yamthang. A huge green meadow lays beside this Bhutanese school which boasts of the religious tree and the yearly celebrated festival called The Chundu Soekha. If you go further down the meadow, you hit a big iron suspension bridge hanging over the Haachu river. Every spot here is inviting so plan a picnic this side for sure. Please do not litter.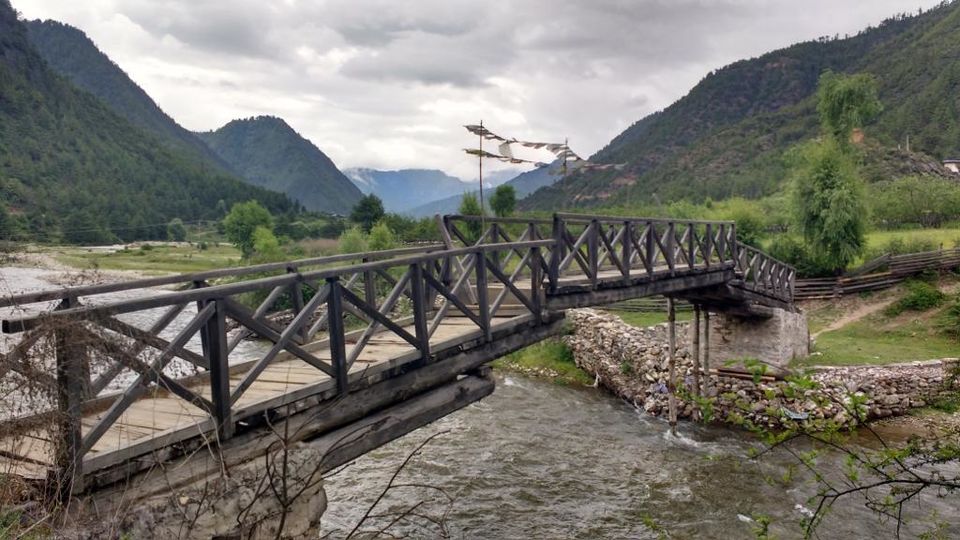 The Meri Puensum Trail View Point: A short hike up from Haa on to the Chalela Road, you'd find this board displaying the same. A narrow trail about a km long leads one to the Birds Eye View of the Haa Valley. They even have a proper cemented sit out.
My personal favorite is this meadow patch by the river in Gurena Village. Right after crossing the wooden bridge on the entrance to the village, one takes a right turn and walk towards the river. I always took all my dear ones there while they visited bhutan.
Treks to High Altitude Hidden Gems
Bhutan is a land blessed with numerous lakes, So many of them are in Haa itself. And a good long trek to these make a perfect adventure activity.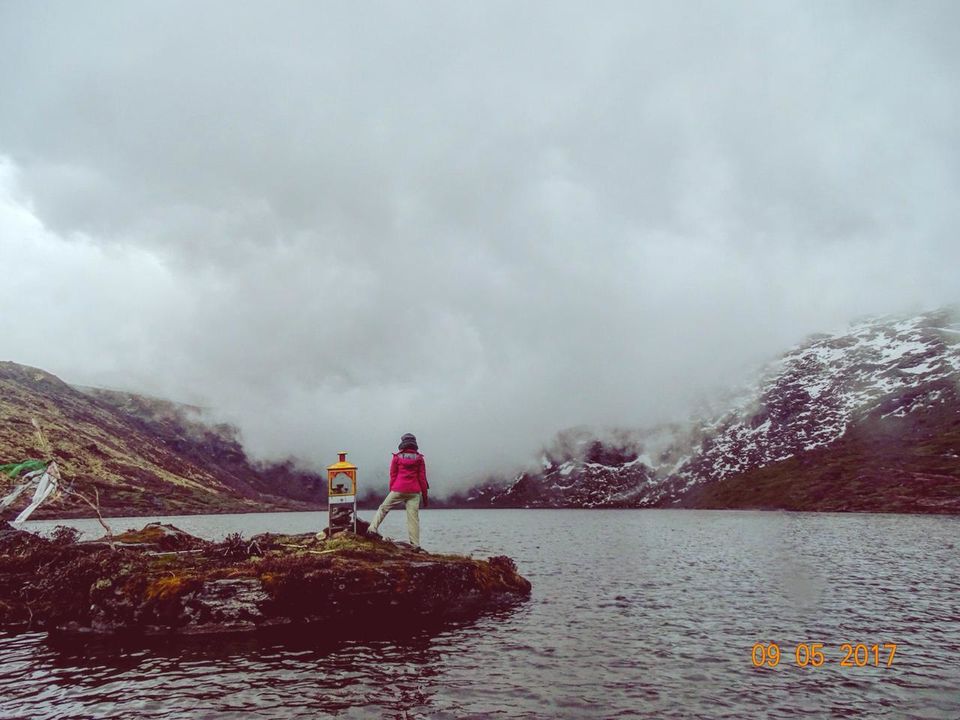 Nubt Sonapata Lake… If you have enough time in Haa, i'd totally recommend this trek! Spectacular views of the Himalayan ranges, living with yak herders, witnessing different landscapes, crossing three mountain passes and a glimpse of Kanchanjunga as well along of course with this gorgeous tartan lake!! Time required is minimum 3 days. I shall give you my guides contact details towards the end of the post for this particular trek cannot be done without help.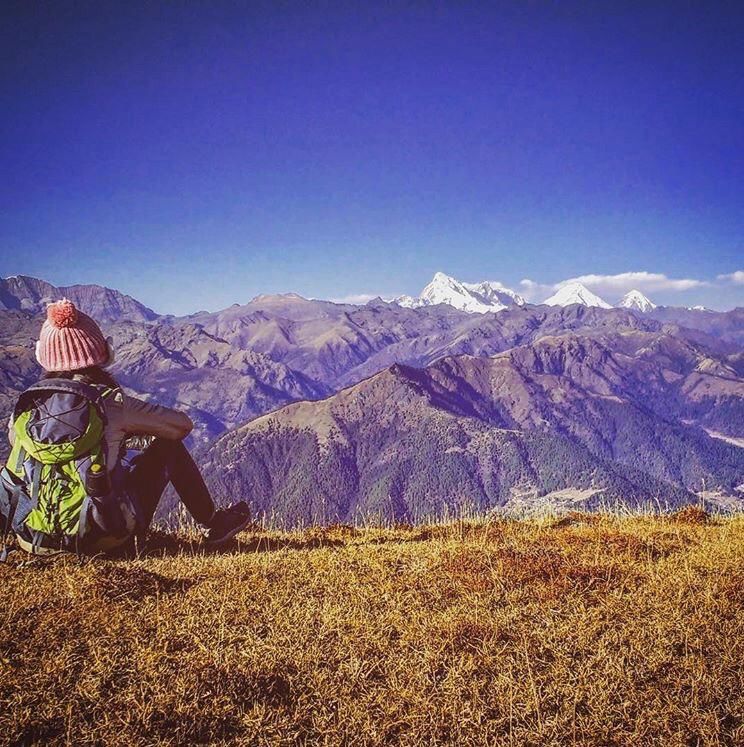 Lake Tahlela..A day long trek to a small hidden lake in the mountains. The hike starts from Dana Dinkha gompa and one is again advised to do it with a locals help[. I had requested the Head Lama of the monastery for help and he sent his students along with us paying them some amount.
The Meri Puensum Trek ( The Three Mountains) A trek across the three brother mountains of Haa Valley who are regarded as the deities and protectors of the valley, makes a good one day hike again gifting one with spectacular views of the valley as well as the himalayan ranges. The trek starts from the Paeso Village near Dumcho.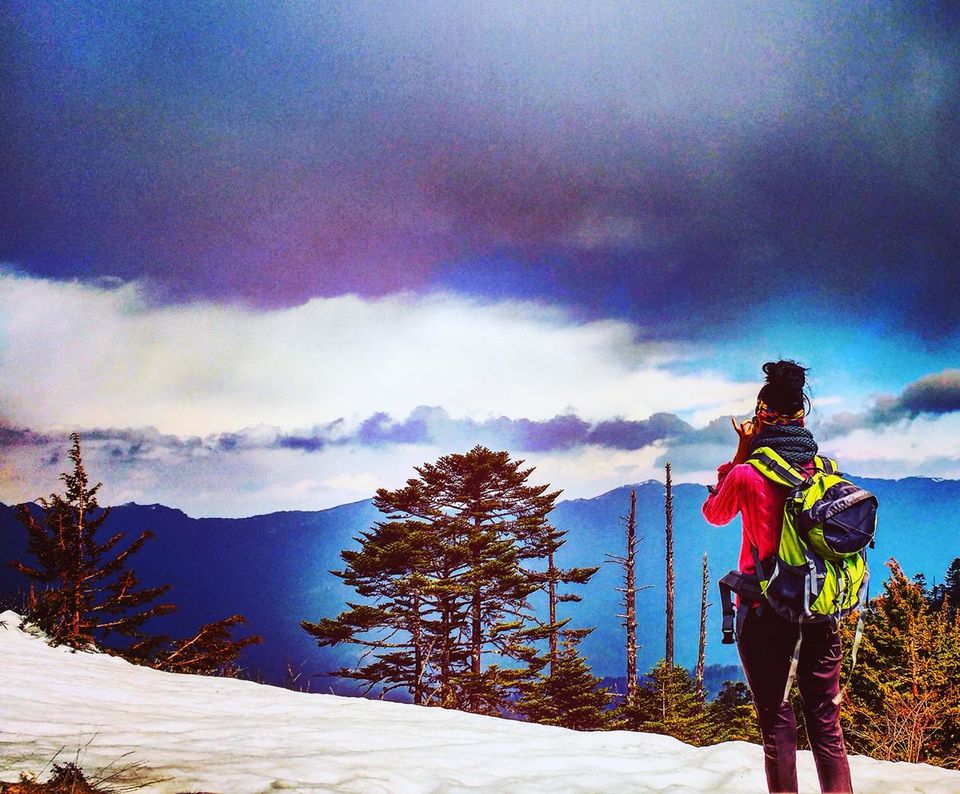 A bike ride up to Tagola Pass is worth a try if you're a biking enthusiast. While the road up to Chalela is well paved, the track up to Tagola is every off roading bikers dream.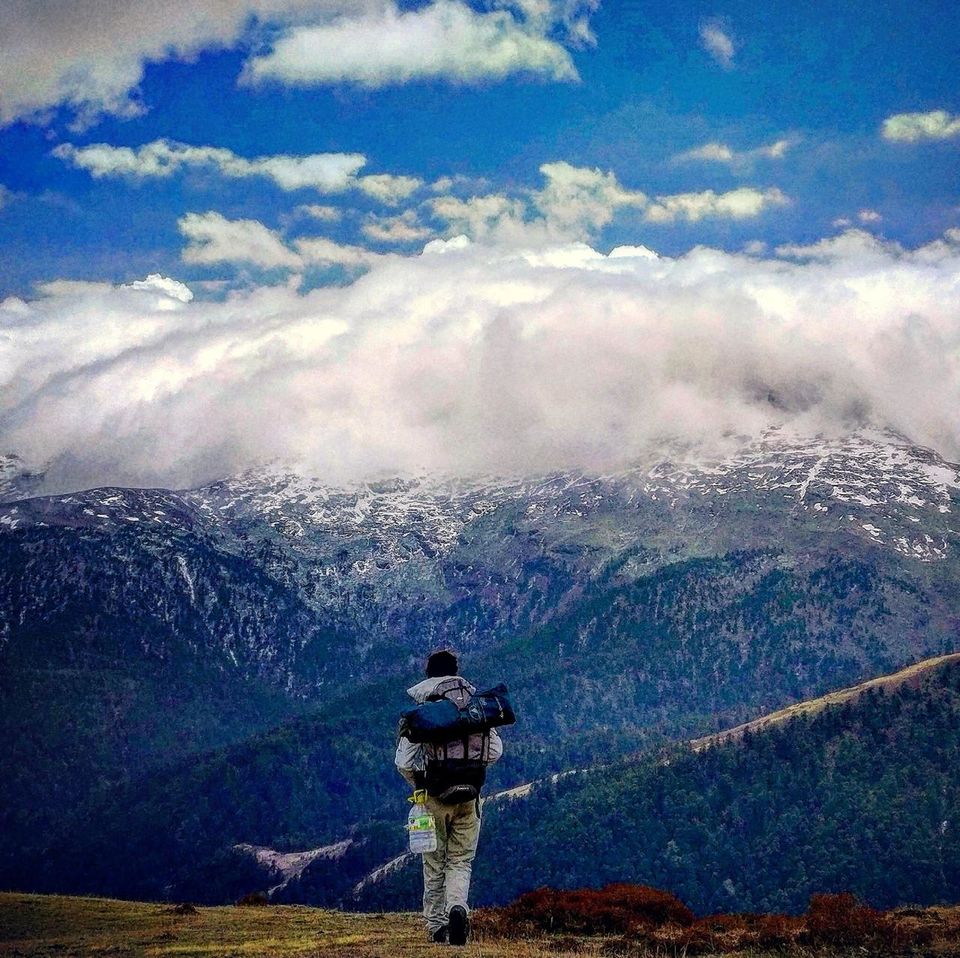 Easy Day Hikes to Some Beautiful Hidden Gompas on Hill Top
Dana Dinkha Gompa: A beautiful gompa perched on a hill top with a 360 degree view of the Yamthang and Damthang side. Apart from housing some lamas, the gompa also has two nuns living in retreat. This place is also the starting point for the trek to Tahlela Lake. The hike up to the gompa starts from the Ingo Village.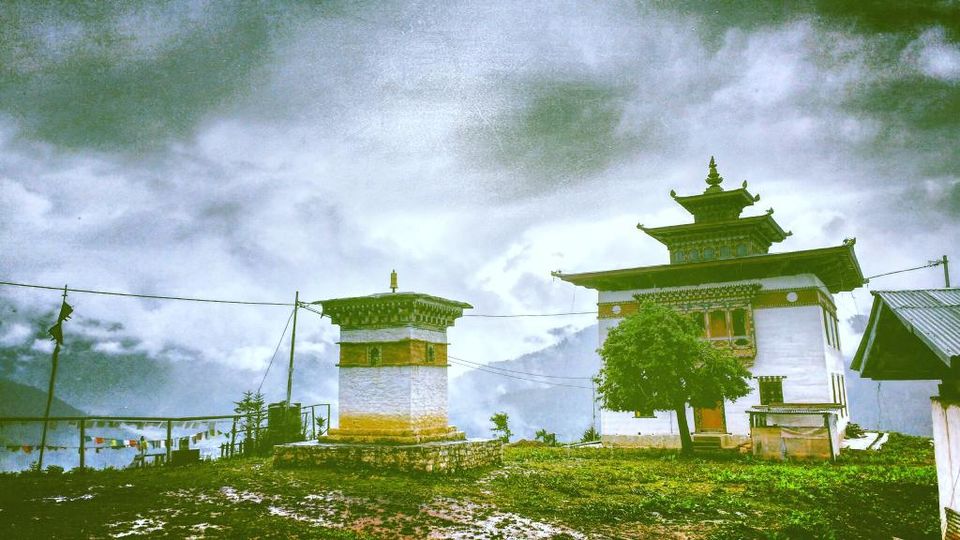 Kachu And Junedra Gompa.. Both the gompas are situated on the hilltop in the heart of Haa town in a village called Kachu behind the Bali BHU hospital. Junedra is my personal favorite for it hangs on a cliff top, in the middle of absolute wilderness with enchanting pines and endless roaring streams. This particular gompa also boasts of having Guru Rimpochey's footprints.
The Crystal Cliff Temple or the Temple of Chenrizig: A short hike up to this Mini Tigers Nest is an absolutely refreshing date with the nature. The trek starts from Dumcho Village.
Chuzokha Gompa… this one holds a special place in my heart for a hike up to this gompa was my first ever hike in snowfall and almost 2 feet deep snow! It's absolutely cut off and is run by an old lady and her husband. The hike up to this village and gompa starts from a village called Gurena that comes after the very prominent Kanha village.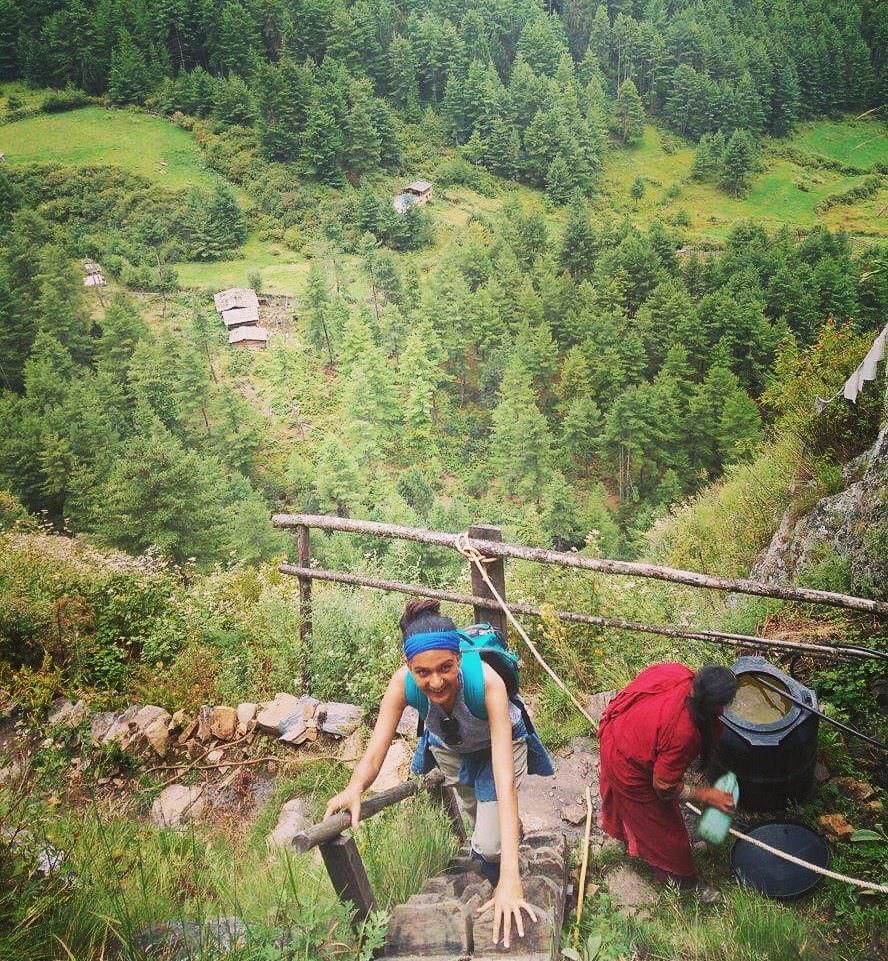 Visiting Local Home stays
I shall attach a list of local home stays, where in some of them even offer day visits to their kitchens for classes on making hoenteys(a local momo dish made out of buckwheat), yak cheese, refreshing hot stone bath facilities and many other interesting activities.
Festivals of Haa Valley
Haa Summer Festival… a lively uplifting celebration of traditional living culture, nomadic lifestyles, sports, cuisines etc. Its organised by the Tourism Council of Bhutan. Dates for this year are July 13 2019 to July 14 2019. Organised at the Town Festival Ground.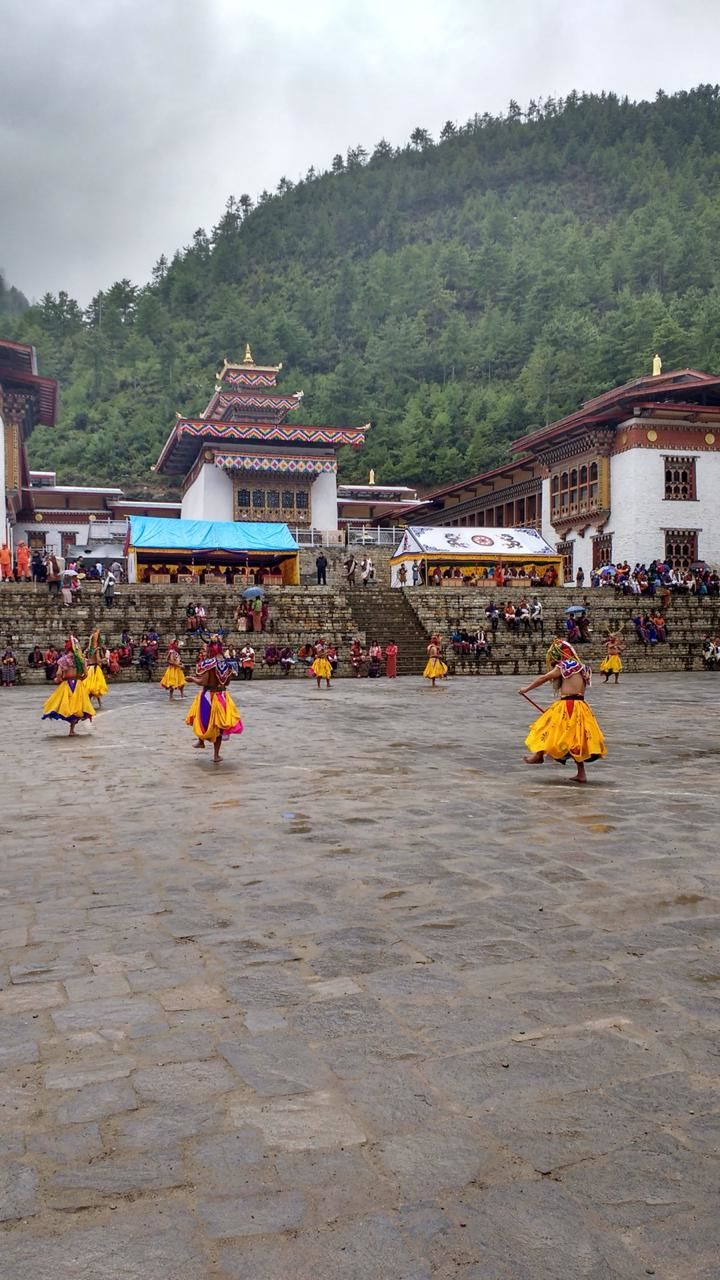 Haa Tshechu...A buddhist festival organised at the Lhakhang Karpo. Involves many traditional dances and activities including the famous mask dance.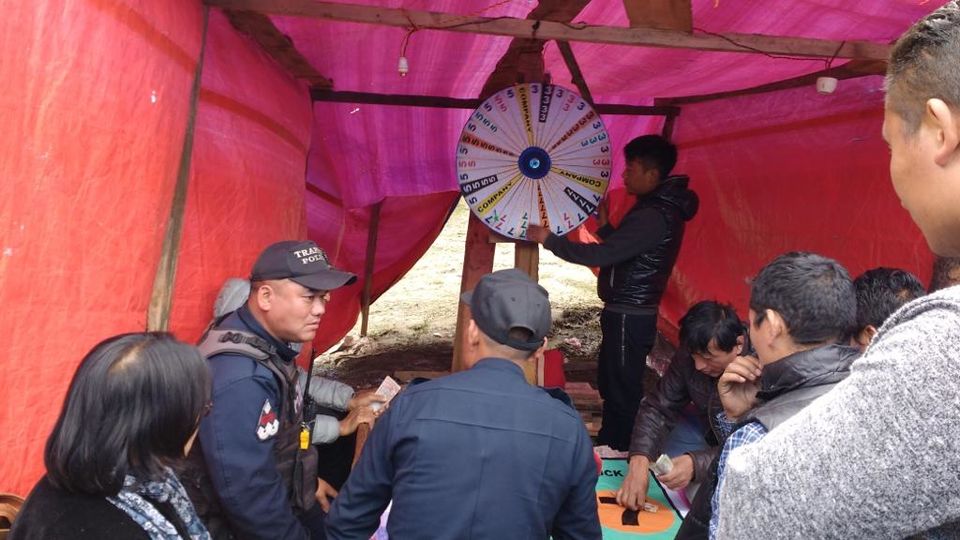 Haa Mela...organised by the IMTRAT in the month of October where many schools in the valley display their talents. Various food, games, clothes, souvenirs stalls are put by the locals.
Heres a list of homestays in Haa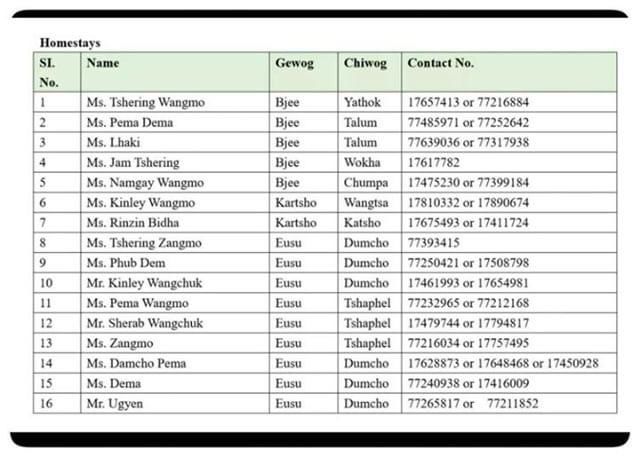 Haa also has two resorts..
Heritage Resort in Damthang
Risum Resort near Haa Market
I was lucky to get to know Kencho Pema and Ugyen. All of them are certified guides and charge nominal rates. They were the warmest and cared like i were a part of their own family. giving you their contact details incase you need help with treks or sight seeing
1. Kencho +97517868554
2 Pema +97517638362
3 Ugyen +97577363712
A special thanks to Kencho and Tsering Choden who are always there to help me out with all the whereabouts of Bhutan. These two are my very own Bhutan Encyclopedia! Do follow them on Instagram for beautiful updates from the dragon land!
An itinerary on Thimphu and Paro shall soon follow up!
Frequent searches leading to this page:-
paragliding in Bhutan cost, bungee jumping in Bhutan, Bhutan trip cost from Delhi, best bhutan honeymoon packages, top bhutan tour package with price