Being the melting pot of cultures, Singapore does much more than offer great sightseeing places. Bringing together people from different parts of the world and different walks of life, Singapore has a little bit of everything on offer. You can try the authentic fare from China, India, Malaysia, Sri Lanka, and Thailand – and a fusion of some or all of those!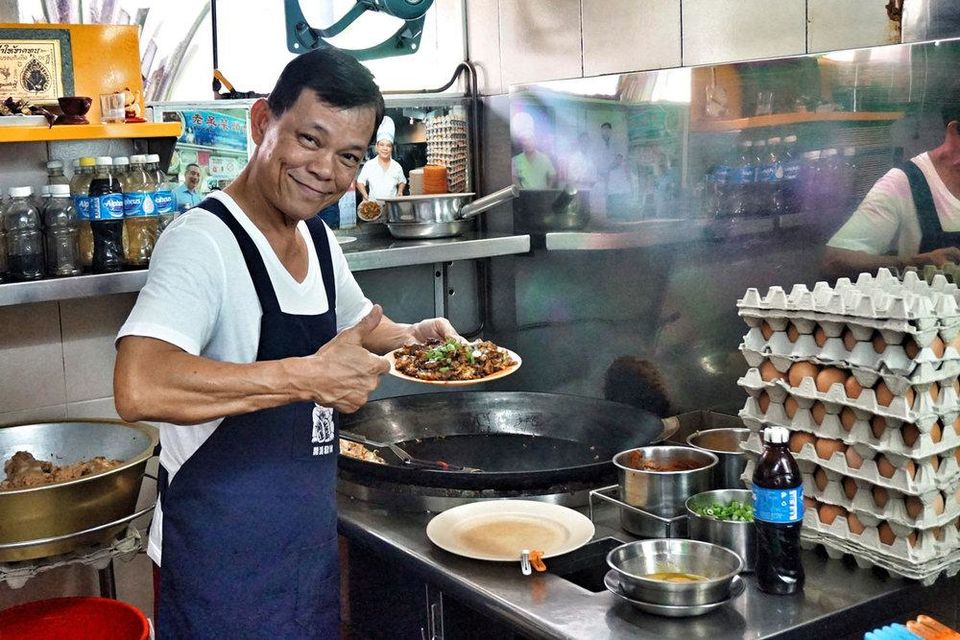 If the path to happiness goes through a person's stomach, then Singaporeans have mastered the art of creating happiness. With thousands of restaurants that pepper the city, Singapore is a veritable haven for the Foodie's soul.
If you are a die-hard Foodie and are looking for the perfect place to get some grub, you're in for a treat! Depending on your budget, you can head to different parts of the city to try some novel experiences.
Street Food lovers unite (<$50)
Street food is a staple when visiting Singapore. From kebabs to samosas, they have it all. Eating out in the city can become a tad expensive, but not if you know where to look! There are hawker centres in the city that offer cheap and delicious food for the weary traveller. The hawker culture in Singapore is very advanced and many of the food stalls here are steeped in history as well as ambrosial aromas.
Here are some great places you can saunter to enjoy a steaming plate of delicacies.
Sungei Road Laksa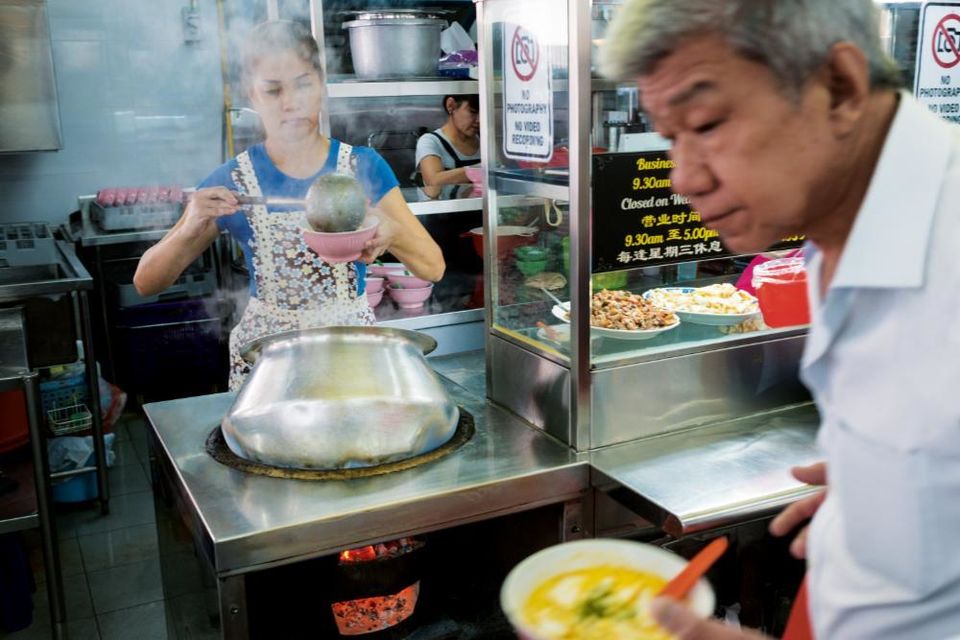 A heritage food stall offering a single dish, Sungei Road Laksa has become a legend within the city. The tried and tested perfection of their noodles is lauded by locals and tourists alike. Enjoy a hot bowl of spicy coconut milk soup as it is prepared in front of you.
Tekka Center
If you're missing the flavours of India and long for familiar food, head to the Tekka Center for their expansive menu of regional Indian dishes. You can try Masala Dosa, Chicken Tikka, Mutton Biryani, Saag and Roti, Idli-Sambar, and Tandoori Naan, all under one roof!
Maxwell Road Hawker Center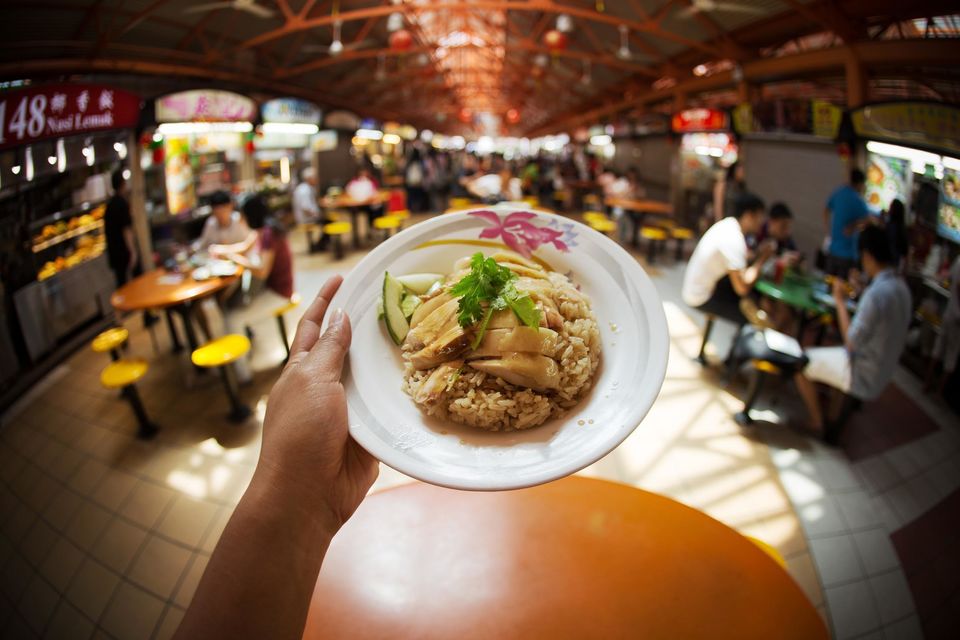 Head to Chinatown to get a taste of the array of food items here. With over a hundred food stalls and pop-up shops, choosing one thing to eat is not easy. Take your time ambling amidst the appetising aromas and taste the popular street food like Hokkien mee, pork dumplings, chili crabs, Kopi Tarik, fish noodle soup, and cendol.
Tiong Bahru Food Centre
Fully air-conditioned and exceptionally comfortable, Tiong Bahru Food Center is home to Singapore's famous Hainanese Chicken Rice. Easy on the pocket, this self-serving food court has some excellent food options that will leave you asking for more.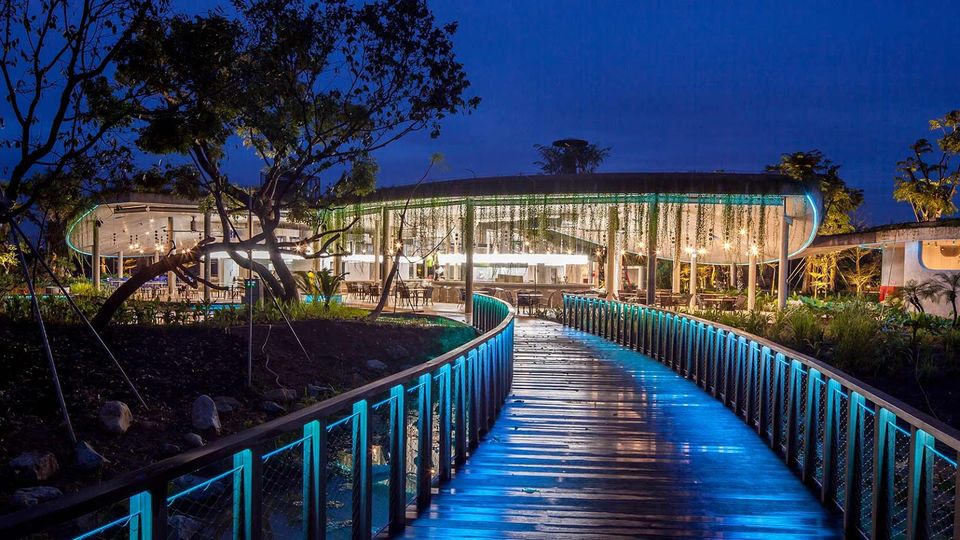 Satay by the Bay
Found in a corner of Garden by the Bay is a dining option with a wide seating area and a seemingly never-ending selection of dishes. Satay by the Bay brings each of Singapore's prized dishes to your plate. There's a mix of local, traditional and international and it is needless to say that you'll be spoilt for choice.
Budget-Friendly Options ($100-$300)
Welcoming thousands of tourists and travellers every year, Singapore is built to please the crowds. The food court culture in the city is a beacon of hope and mouth-watering delicacies. People from all walks of life sit together and enjoy cuisines from all over the world in the food centres of Singapore.
Here are some of the more famous food courts in the city:
Lau Pa Sat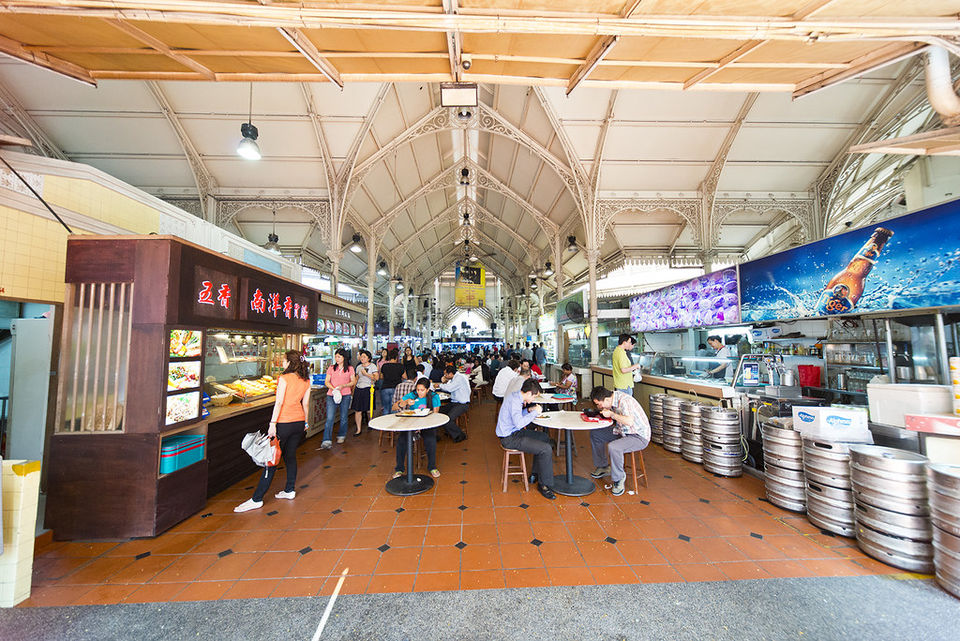 A giant filigree cast-iron structure housing some of the most excellent eateries in the city, Lau Pa Sat is a place you should not miss when travelling to Singapore. Formerly known as the Telok Ayer Market, Lau Pa Sat is a sight to behold at night, when hawkers come together on the road, and the whole area becomes a Foodie's paradise. The BBQ here is to die for and some of the dishes you can find include chicken satay, BBQ prawns, baby squid, and the Teh Tarik.
Yet Con
An old and well-known institution near the City Hall, Yet Con serves some of the best chicken rice in the city! This eatery will allow you to taste the Hainanese Chicken Rice as it was meant to be eaten. The old school restaurant also offers many more amazing dishes at a nominal price.
East Coast Lagoon Food Village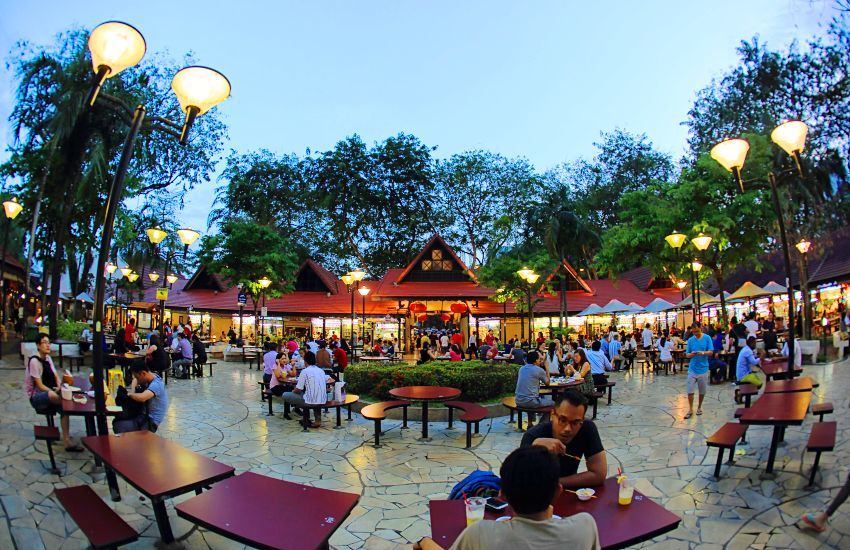 A more uptown eatery by the sea, East Coast Lagoon Food Village is a fancier place to head to for a great meal. There are many exciting food and beverage options here. You should try the sweet Thai coconut water, as well as the local beer. Try the braised duck rice, fried oyster omelettes, and peanut sauce covered satays.
Man Man Japanese Unagi Restaurant
Specialising in Japanese-style grilled eel dishes, the Man Man Japanese Unagi Restaurant offers excellent flavours and brilliant options. The rice and eels used in the dishes here are flown in from Japan and are grilled using the traditional charcoal pits, just like in Japan. This place will leave you licking your fingers and asking for more.
Best of the best - Singapore's Michelin Star Restaurants
If you're looking for a grand experience, there are many restaurants in the city that offer memories encased in noodles and crab meat.
Here are some of the excellent Michelin star restaurants and eateries that might be a little heavy of the pocket but are worth every penny.
A Noodle Story
This hip restaurant in Chinatown brings together the electric flavours of the east and the techniques of the West. Mixing up European and Asian cuisines, this brilliant eatery is one of the best places to visit if you want to try something uniquely Singaporean. Located on Maxwell Road, it is very close to the Maxwell Road Hawker Center.
Iggy's
Located within the Hilton Hotel in Singapore, Iggy's is a modern revolution with unique flavours, contrasting textures, and beautifully presented plates. You should head here to try the excellent menu created using locally sourced ingredients and clean Japanese flavours. This is a Michelin Star restaurant you should not miss when in the city.
Imperial Treasure Super Peking Duck Restaurant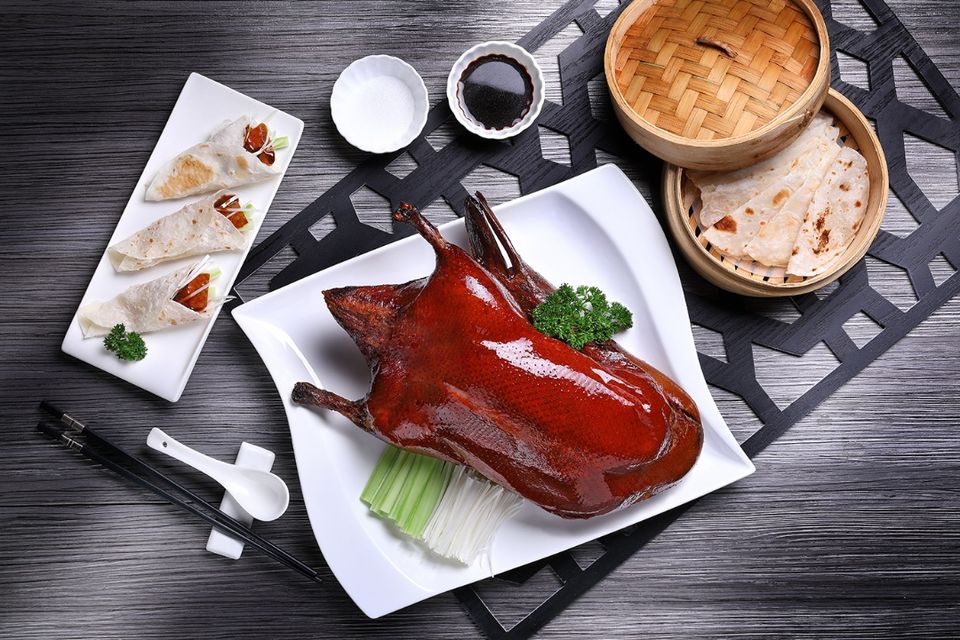 A traditional Chinese restaurant, the Imperial Treasure Super Peking Duck restaurant is famous for its authentic tastes and great menu. As the name suggests, the restaurant specialises in roasted Peking duck. The chefs famously use recipes and cooking methods from the Emperor's imperial kitchen, going back thousands of years. The servers will slice the perfectly roasted duck right in front of you as you try to contain your excitement!
Often known as Singapore's national pastime, the eating culture in the city is diverse and nuanced. Food has long been a national identity, and spices and flavours make their way into the lives of the peoples of Singapore and unite them in front of the plate.
Every year, Singapore also holds a grand Food Festival in July, which brings together thousands of kitchens and chefs to create an event that is on a scale par excellence. Add the Singapore Food Festival to your itinerary as well, if you are heading there this year!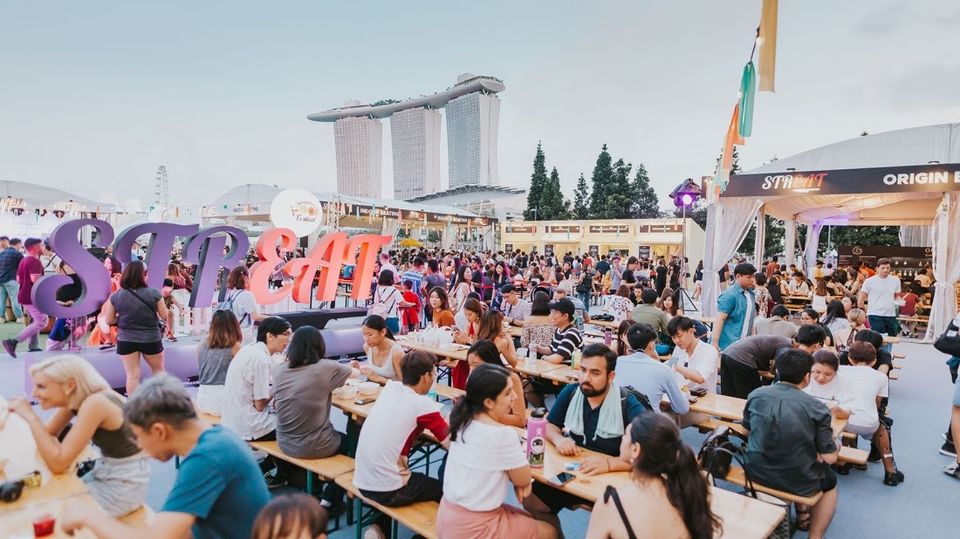 Don't forget to add Singapore to the menu and get a taste of the unique food culture within this beautiful country!
In association with the Singapore Tourism Board