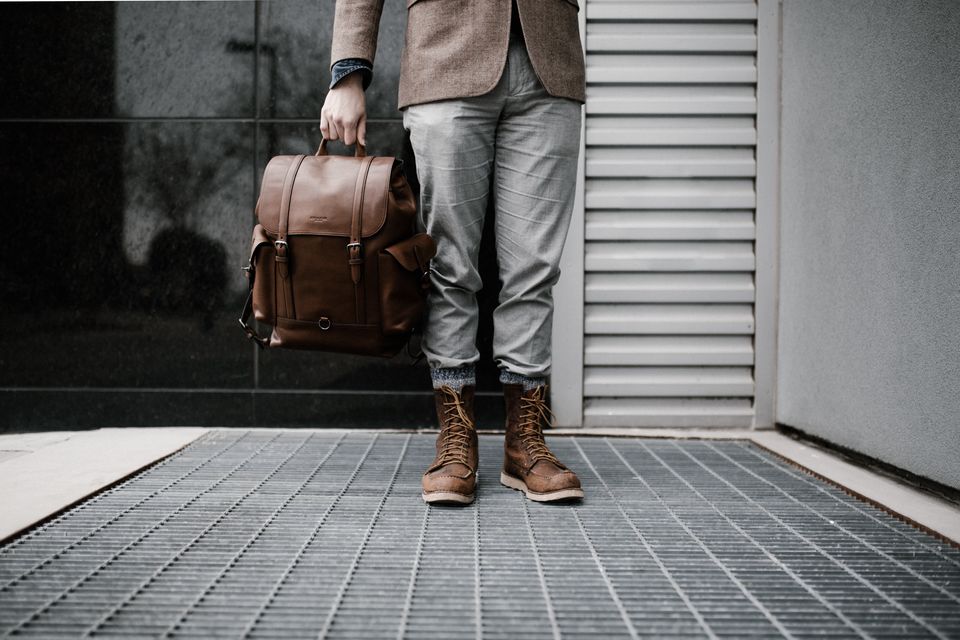 We are slowly and steadily venturing out of our homes, heading to the airport and then onwards to beaches or hills or some offbeat destinations. And after spending nearly a year cooped up at home in our sweatpants, we may have lost that touch with the trends and how to pep up our look.
Gents, this is for you!! Who said that only the girls have to up their style quotient when planning their airport look or their holiday wardrobe? Just because the patriarchal thought may be that 'men don't dress up', you can't possibly end up looking like you've stepped out of the caves.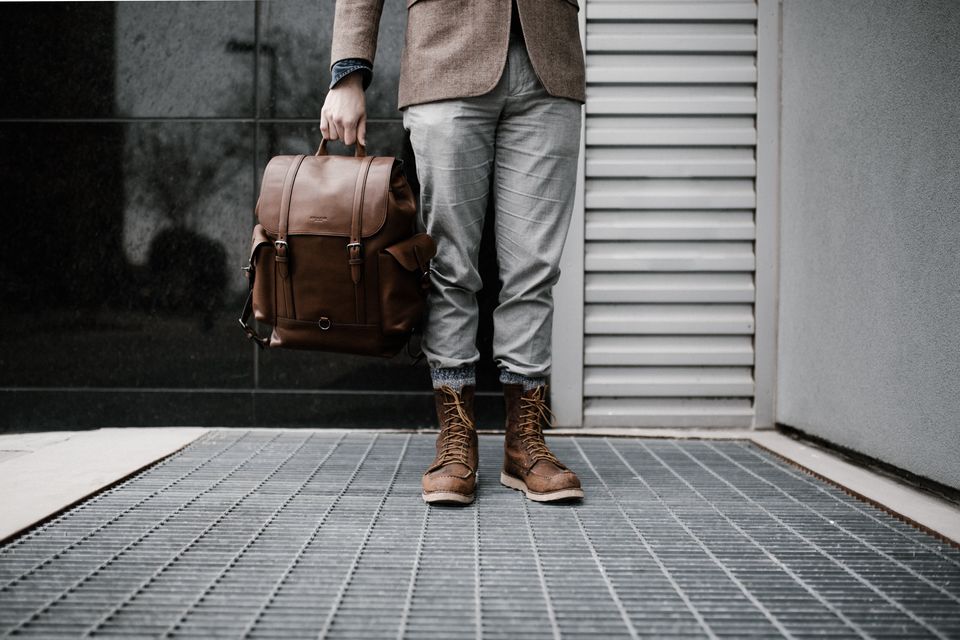 Especially when you are travelling, you need to be extra careful of where you are headed to, and plan your wardrobe accordingly. Gone are the days when a guy would hastily push a few jeans and shirts into the backpack, and be travel ready. Today's man needs to know his sneakers from his brogues, when to pair a distressed denim with a solid tee, and when to add a jacket to the ensemble to up the ante. After all, when you're travelling, you'll have evening soirees, and lavish breakfasts, weekend brunches and self-indulgence sessions in the gym / spa. Each of these call for different dressing up formats. Fret not! If you haven't reached there yet, and confused what to pair with what, the below fashion influencers on Instagram may be able to add that edge to your latest travel look! Read on.
Vaibhav Keswani (@pehenawah)
Vaibhav's style is very practical fashion. For travel and well as everyday wear his suggestions include multiple layering, monochromes, and the classic look. When in doubt, stick to the basics, and you can never go wrong with the perfect fit, is his mantra
Sayan Bakshi (@theorangeepistles)
The first thing you'll notice about Sayan's IG grid is a predominant color palette. His style is fun and fresh. Not one to back off from experimenting with florals and getting the look on point, Sayan's fashion style would appeal to the young at heart traveler. This airport look of his fuses both fun and functionality - athleisure for comfort on the flight, and the jacket just adds a layer of style as well as the warmth needed when cruising high above!
Karron Dhingra (@theformaledit)
Karron's style is a great mix of street style and chic. For the gent who wants to try different looks, Karron has some great recommendations on his feed for gents of varied tastes and style preferences. A checkered shirt and jeans is basic functional travel wear, but pair it with the boots and that leather jacket to make it "Oh So Stylish"!
Siddharth Batra (@siddharth93batra)
Like his profile description claims, Siddharth is a rule-wrecker when it comes to fashion. Not one to shy away from donning crop tops to a neon pink suit, his style is clearly eclectic and ground breaking. Gents, if you are looking to add the ounce of sass to your travel look, head here. Like this easy breezy ensemble while boating in Nainital, gives both the travel and fashion goals.
Varun Agarwal (@settlesubtle)
Elegant and Suave, Varun's style is a mix of the casual look, with the loose and anti fits and sharp straight lines. Travel fashion is all about layering, accessorizing and experimenting with color. This all blue pairing, with the fedora, is such easy holiday fashion, that almost all of us can adopt.

Jatinn J (@the.style.doodler)
Coming from someone who was among the Top 4 in the first season of Myntra Fashion Superstar, Jatin's style tips are easy and inclusive. His content oozes body positivity, and charm. Not one to shy away from floral suits, to dyeing his hair platinum to the more recent braids, Jatinn's fashion inspirations are something that any traveler can adopt. This simple floral shirt makes a basic combination so stylish! Floral season is here, Gents!!
Tejeshwar Sandhoo (@blueberryblackout)
Be it a Siddharth Tytler ensemble or a plain tee and joggers, Tej styles and carries it all with equal élan. His style statement is a mix of easy fashion, anti fits, color pops, and a great showcase of Indian wear. How about pairing a grey brown kurta pajama set with a leopard printed shawl on a holiday, with Gladiator sandals to complete the look?
Abhinav Mathur (@_abix_)
Abhinav carries the salt n pepper look, and how! Sharp lines, clean cuts, slim fits, leather jackets and an ocassional floral or color pop is what Abix's style is. Travel fashion for him is a lot of shorts and a casual shirt or tee paired with comfortable sneakers. Simple and stylish travel fashion, right?
Usaamah Siddique (@usaamahsiddique)
Easy, relaxed and simple are three words that define Usaamah's style. Unlike many others, he doesn't quite like layering, and is mostly seen in either an oversized tee or a casual shirt. For boys and men with a lean frame, Usaamah's fashion inspiration is something to draw from. The bright purple shorts paired with a simple printed tee, is a easily replicable combo, when roaming the streets of Dubai!
Naved Qureshi (@navedqureshi)
If you thought fashion is only for the 20-year-olds, then Naved is someone that you need to be inspired by. A Dad to a six year old boy, Naved's fashion is simplistic and sharp. His travel fashion inspirations change as per the season and the destination – be it the turtlenecks or the beach shorts. Seen here is a simple yet elegant print on print tshirt and shorts combo, that just adds a different dimension when you're on the beach.
Vikram Soni (@thevogueandfit)
Vikram's fashion look book can be easily replicated by anyone. His YouTube tutorials on pairing bottomwear with topwear to create different looks are quite popular. Checkout how easily he pairs a multi printed shirt with a simple black trouser to create an interesting holiday look.
Nikhil Kandhari (@iamnkhl)
Nikhil's recent travel fashion ideas are something that will inspire many. How efficiently he has paired the same tops and bottoms to create distinctive looks, is something to take a cue from. This tie and dye shirt and shorts combo - can be paired differently with a couple of other garments to give a multitude of travel looks. See, fashion doesn't always need heavy duty packing!
Riaan George (@riaangeorge)
Riaan's holidays to Maldives and Sri Lanka are a veritable treasure trove of beach fashion trends. Be it walking the Colombo streets in a sarong and tee or peddling across Soneva Fushi in a tropical printed shirt and shorts, Riaan's travel fashion look is always on point.
Surely, some of you may think that as influencers they can carry what they wear, and not all the trends and fashion inputs are implementable by "non fashion" blokes. However, these look books are definitely something that all men can "take a page of", even if partially.
Ready to travel for free? Earn credits and redeem them on Tripoto's weekend getaways, hotel stays and vacation packages!
Think we missed out on something? Tell us about it in the comments below. Or write about it here on Tripoto and earn Tripoto Credits!