Alpather Lake, also known as the Frozen Lake, owing to its nature of being frozen from November until mid-June, is a well-kept secret of Kashmir. This charming, high altitude lake is situated at the foot of the twin Apharwat Peaks, and the trek to this lake starts from the popular hill station, Gulmarg. The unmatched landscapes, lesser crowds and a resemblance to the famous Lake Louise of Canada makes for a great one-day excursion from Gulmarg.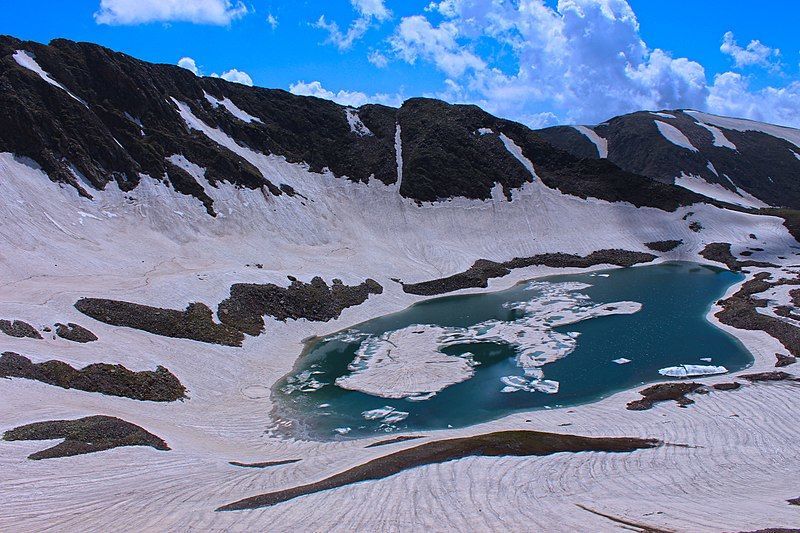 The one-day trek starts from Gulmarg, Kashmir. To reach Gulmarg, board a direct flight from Delhi to Srinagar. One can hire a private cab from Srinagar to Gulmarg, which will cost around ₹1,800-2,000. Shared taxis are also available which are much cheaper(₹100), but one would have to deboard at Tanmarg and board another shared cab to Gulmarg(₹50-70).
Once you reach Gulmarg, you can check-in to any of these hotels for resting and keeping your belongings before you proceed for the trek:
The Khyber Himalayan Resort & Spa (₹23,800 including breakfast) or Heevan Retreat (₹7,125 including breakfast)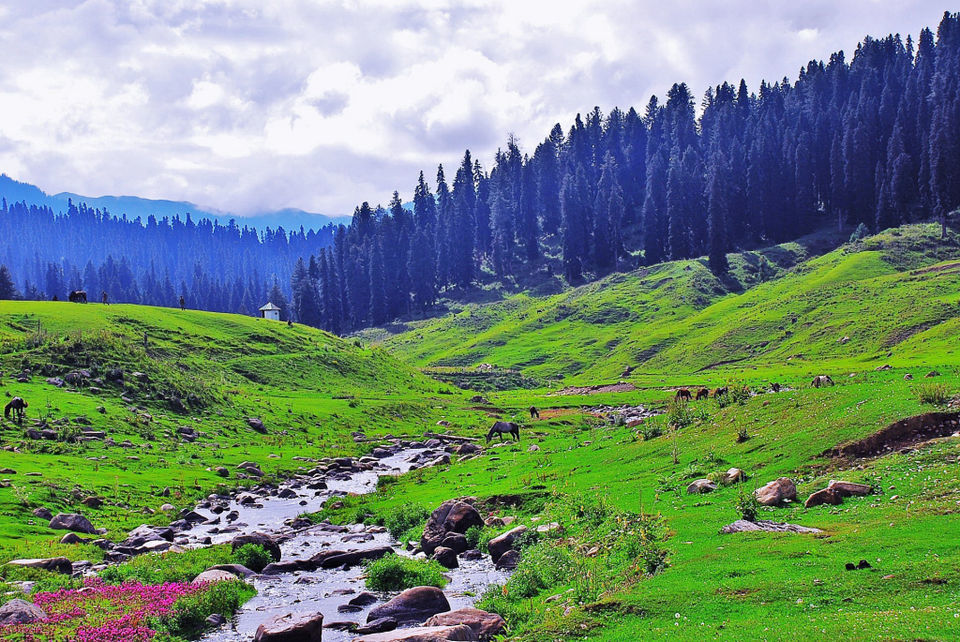 Difficulty Level
The one-day trek is moderate on the difficulty spectrum. The high altitude and steep climb can make this hike challenging. However, you'll be greeted by unparalleled views of the entire valley comprising snow-clad mountains and lush green meadows, if you're visiting in the summer season.
DIY or Not
You can trek to Alpather Lake on your own. However, since it's a high-altitude trek, make sure you trudge peacefully, at your own pace without exerting your body too much. Don't forget to carry enough water with yourself.
When to do it
You can trek to the lake throughout the year. The lake remains frozen from November till mid-June and is a great time to visit if you want to experience sauntering on a frozen lake with a snowy backdrop.
June to September is the time when the ice melts, snow disappears and the winter backdrop morphs into a beautiful meadow, with flowers and ample sunshine.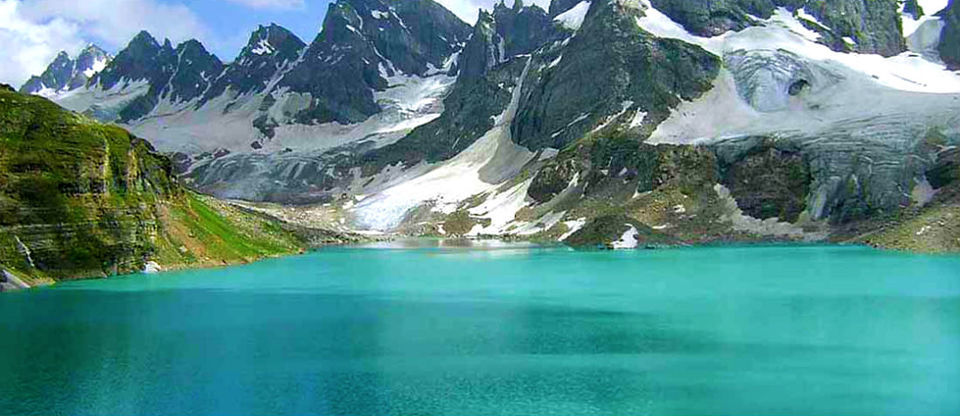 The route
You can complete this trek in just a day.
Follow the trail from Gulmarg via Khilanmarg, going up to the Apharwat ridge. You will find the lake at the foothills of the twin peaks, located 13km away from Gulmarg.
If you don't want to trek a lot, you can embark on a short hike of 1.5km from the Gondola Phase II of Mount Apharwat. You can also return back to Gulmarg on a pony if you're tired after the 13km trek.
This is how the route would look like:
Gulmarg – Khilanmarg – Apharwat Ridge – Alpather Lake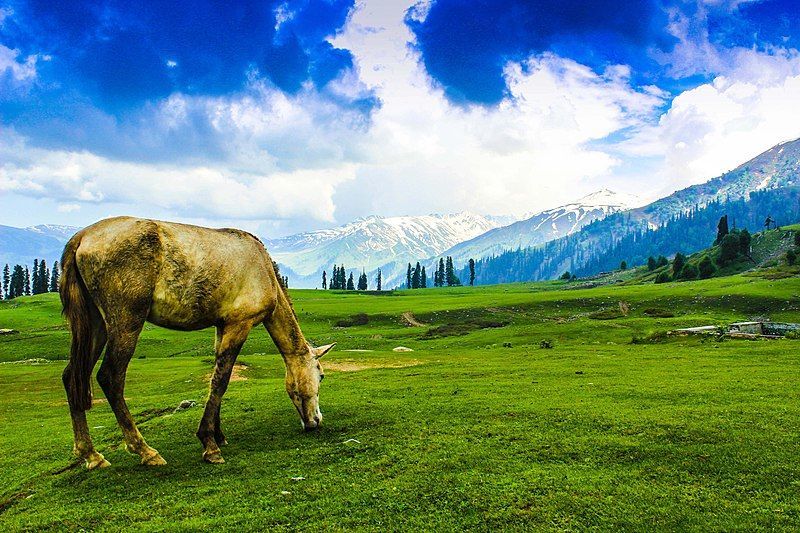 What to pack
Since this is just a one-day trek, you don't need to carry much. Wear proper trekking/hiking shoes, carry two litres of water per person and pack eatables such as fruits, dry fruits and energy bars.
Frequent Searches Leading To This Page:-
alpather lake gulmarg, frozen lake kashmir, alpather lake trek