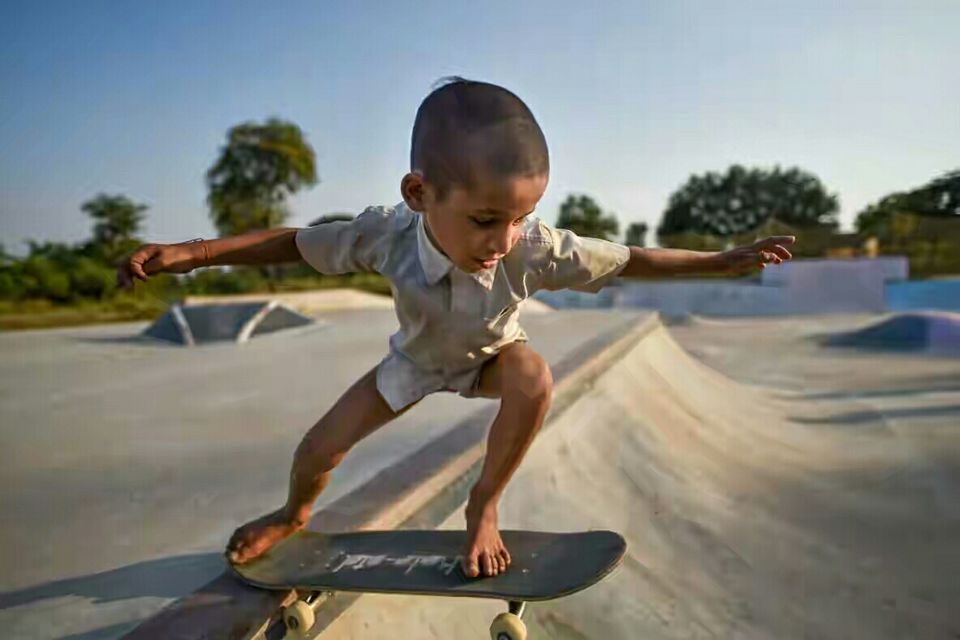 The changes skateboarding brought in the village
Ulrike Reinhard decided to do something. Convinced of the fact that transformational change on a vast scale in rural areas can only be achieved when children are involved in the process. Inspired by the Skateistan project of Afghanistan, which was built to empower women in Afghanistan, she decided to start a social experiment and constructed a skate park in janwaar, called 'Janwaar Castle' in March 2015, where kids from the village practice skateboarding.
This very unusual step in the village brought massive changes, in the cast discriminated village, Janwaar. The aim of the skate park, Janwaar Castle is to uplift the children and bring some fun into the lives of kids and let them gain new skills while playing and at the same time develop the village.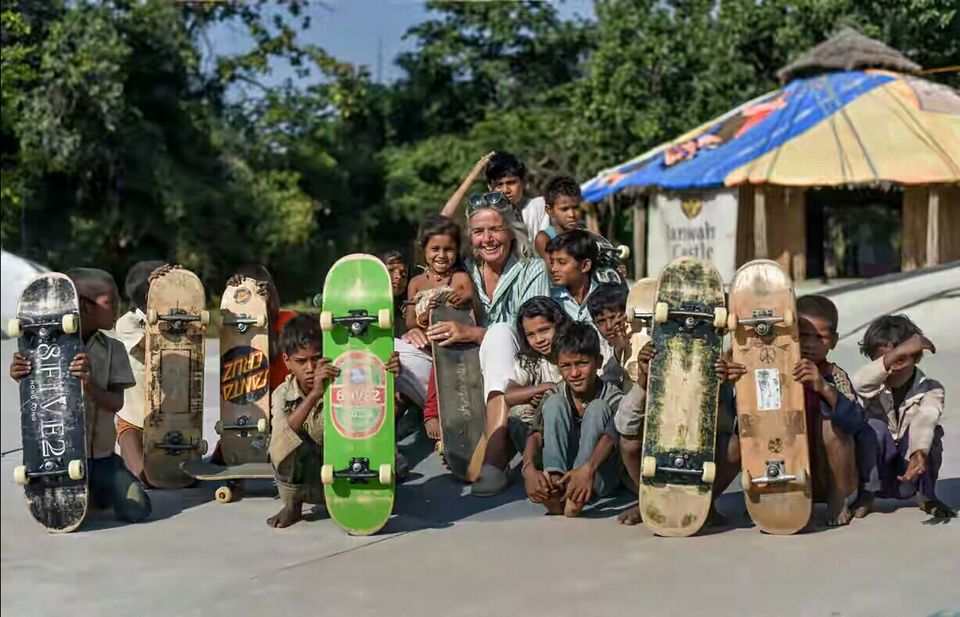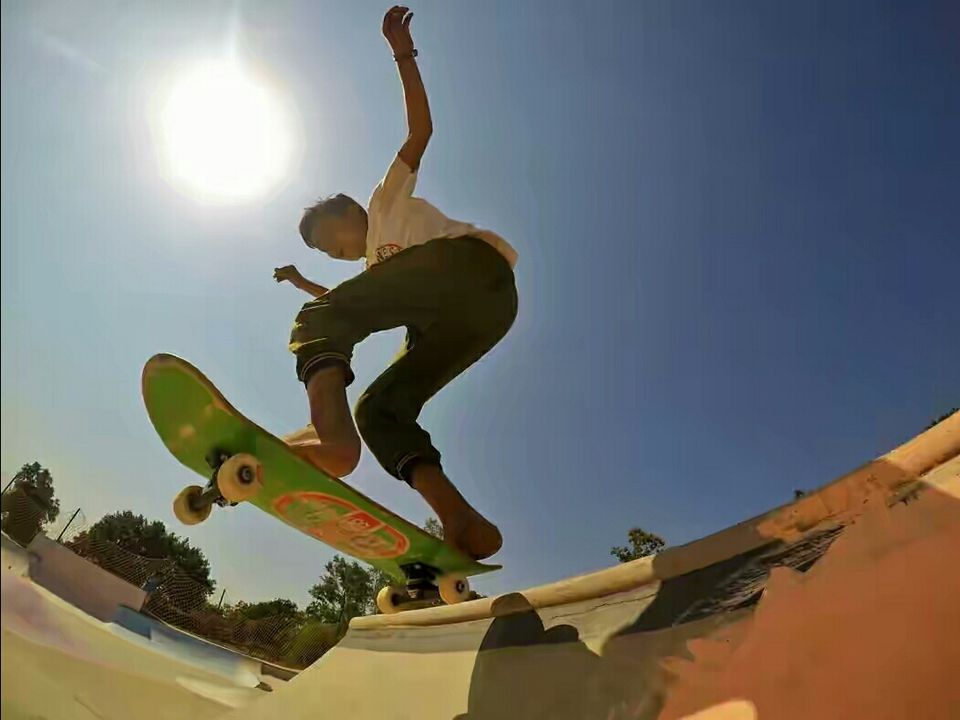 Have you ever imagined small children in a rural village with heels flipping with their skateboard? Something similar is happening in a small village named 'Janwaar' (7 km from Panna), Madhya Pradesh. Ulrike Reinhard, a writer by profession, first saw rural India while exploring Khajuraho National Park. She saw the deficient conditions of rural life.
Janwaar was plagued with caste discrimination, gender bias, illiteracy, alcoholism, bad sanitation, scarcity of clean drinking water, inefficient education system, drought and a lot more. During hot summer months, the temperature touches 45-degree celsius, there is hardly any water - women walk far away to bring water to their homes. There is only one school in the village, which is poorly equipped - no teaching material, no furniture, no electricity. She believed that a sport like skating can break down those barriers and bring people together.
Skate Park Rules: 'No School, No Skateboards' and 'Girls First'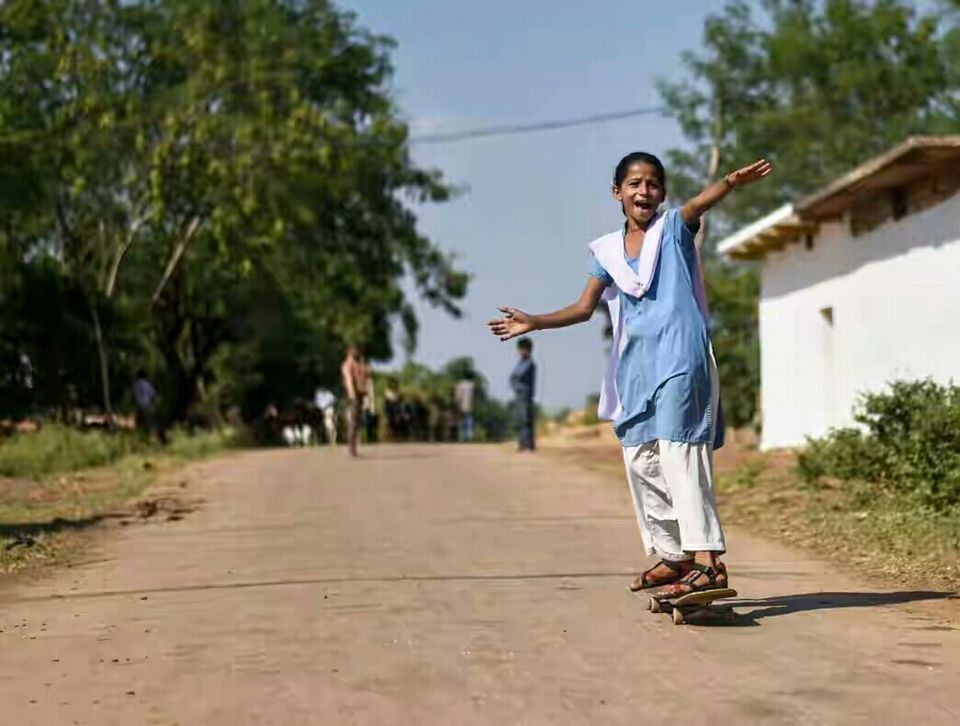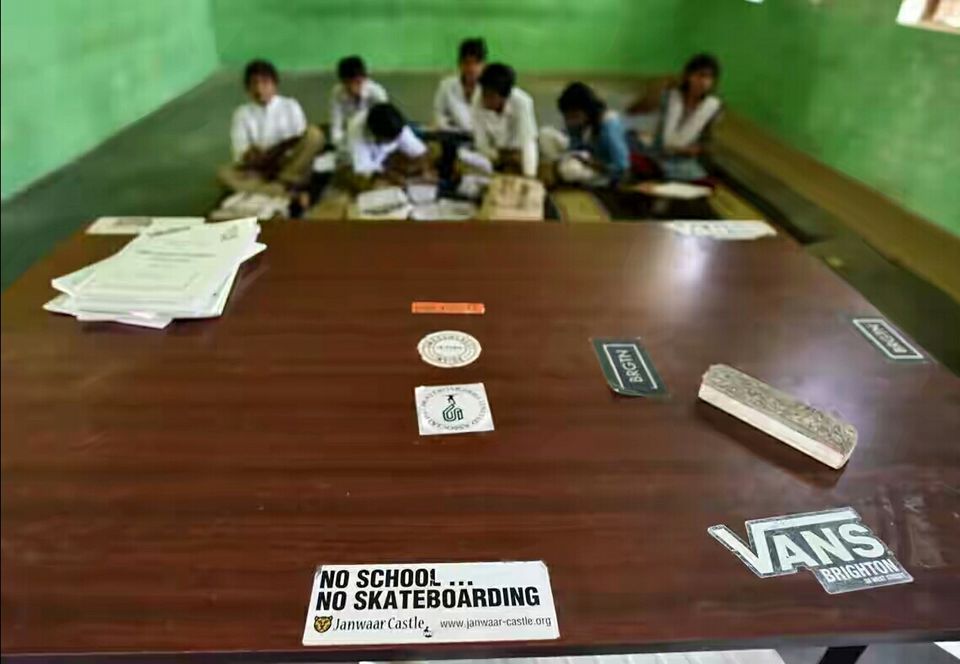 Water & Electricity
Every summer the village, Janwaar, faces water problem. To solve the issue Janwaar Castle Community Organisation dug a tube well and installed a solar pump, which is now providing clean drinking water throughout the year. Let it Flow, an NGO helped in repairing the bore wells and also donated 100 water filters that can be attached to the water source and release clean water at the other end. The water filters were distributed to the villagers after demonstrating how they are used. Next the organisation is working on water harvesting in the village.
Installed solar panels to power pump water from the newly constructed tubewell Janwaar Castle bamboo house
Four floodlights at the skatepark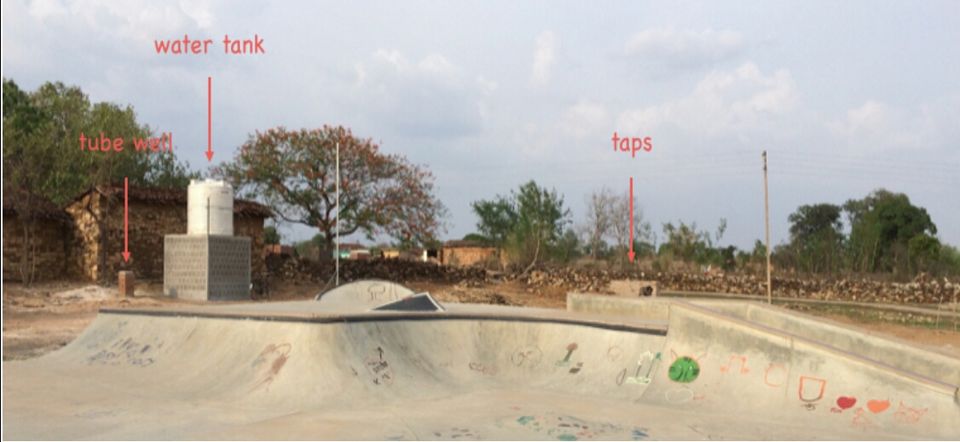 Employment Opportunities
Currently, Janwaar has 4 homestay options for the people who come to visit Janwaar. The home stays provide stay and food, which cost Rs 250/day. This additional income is helping the families to send their children to schools.