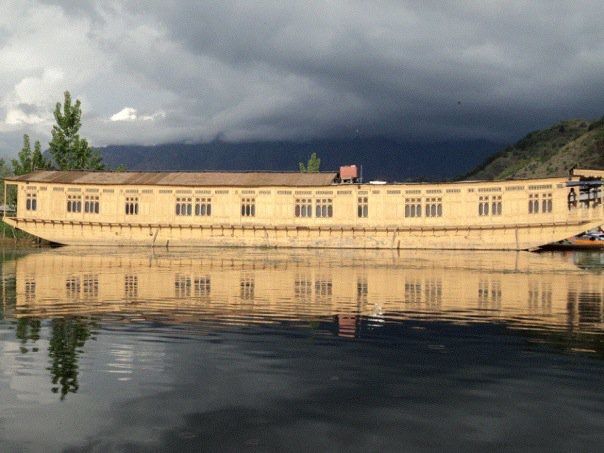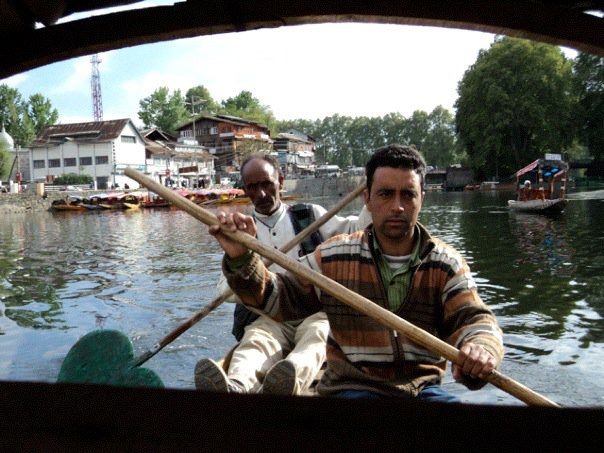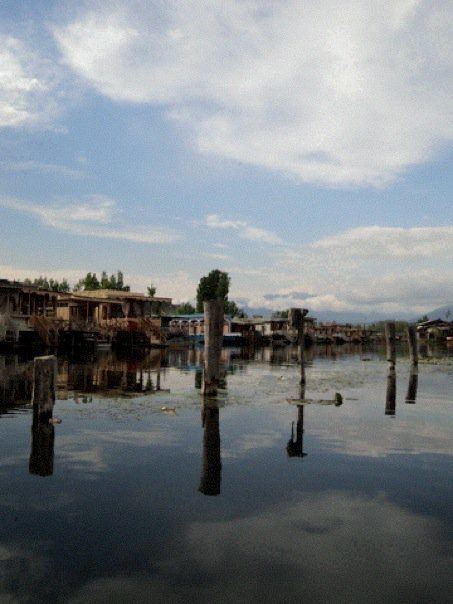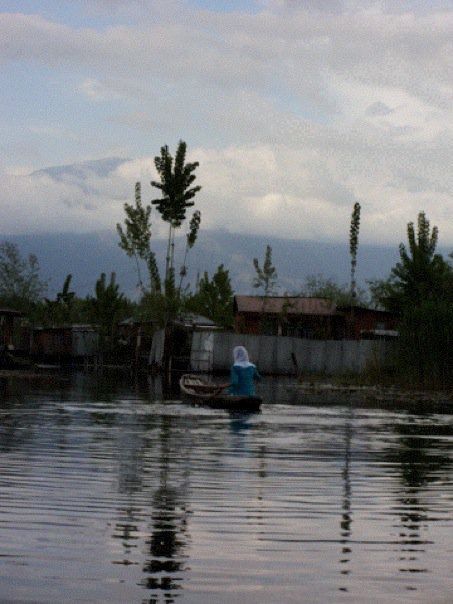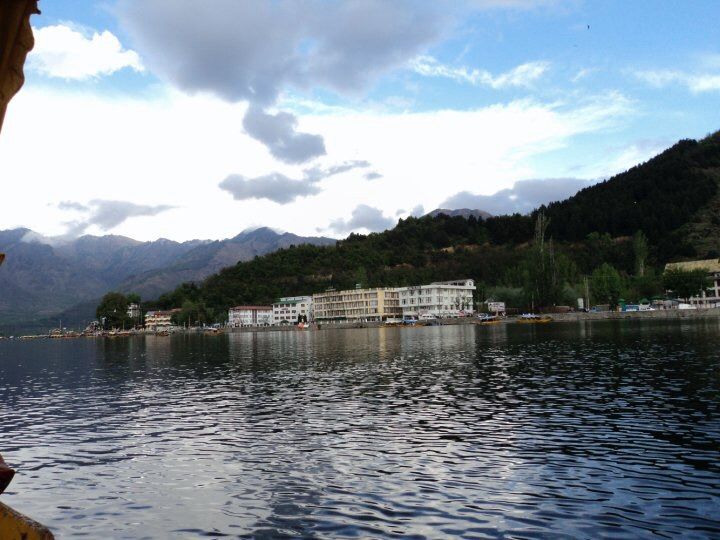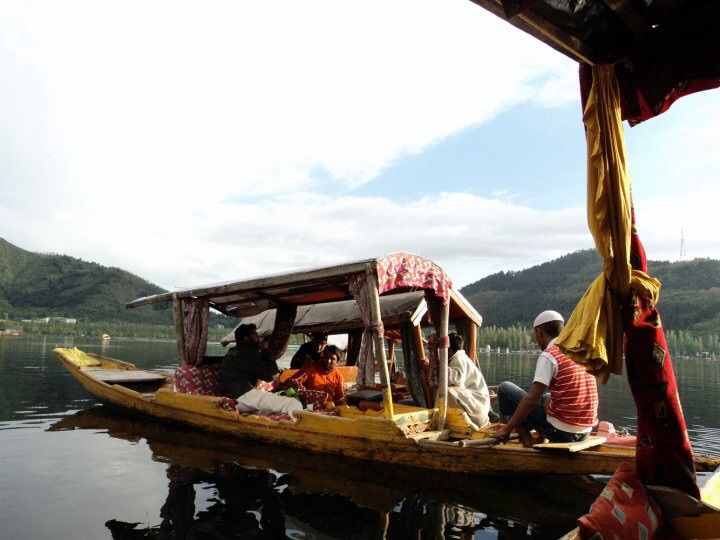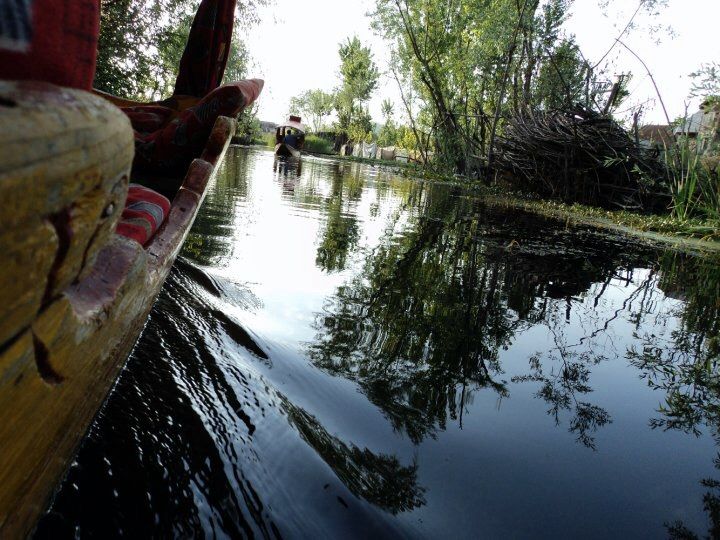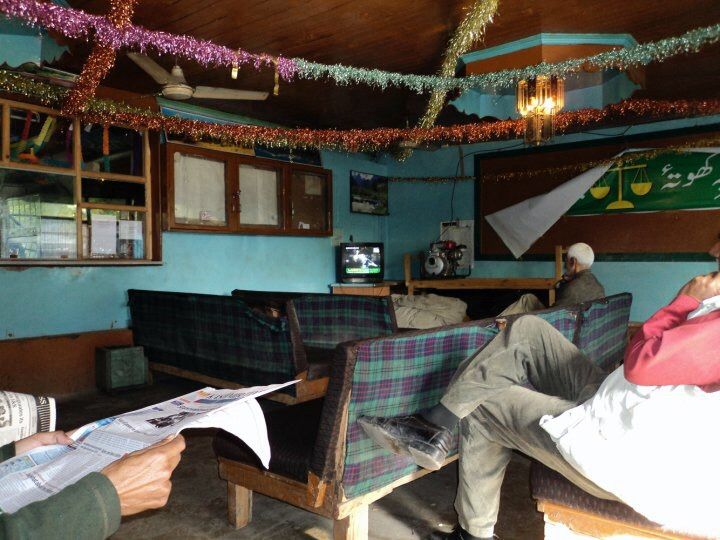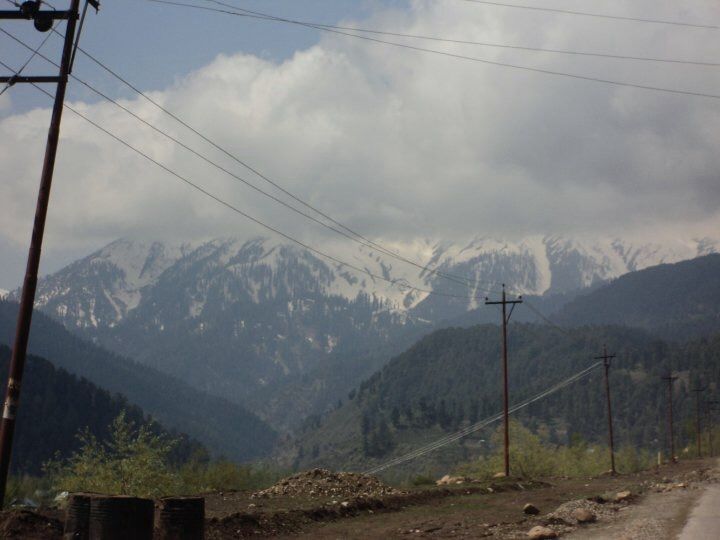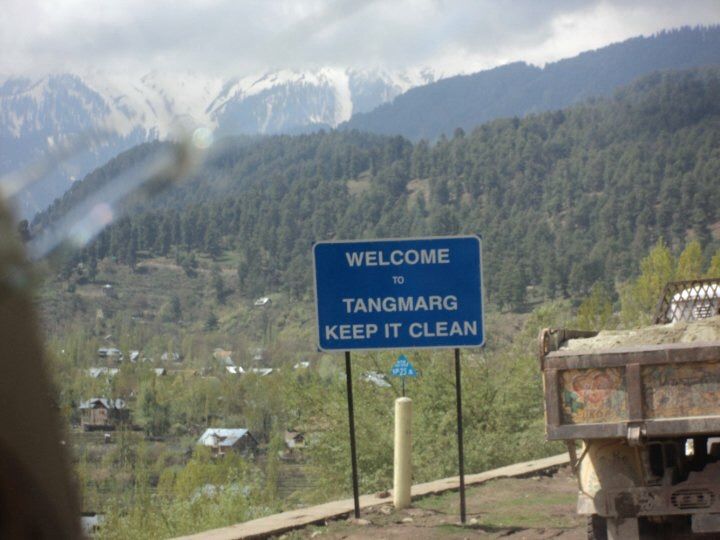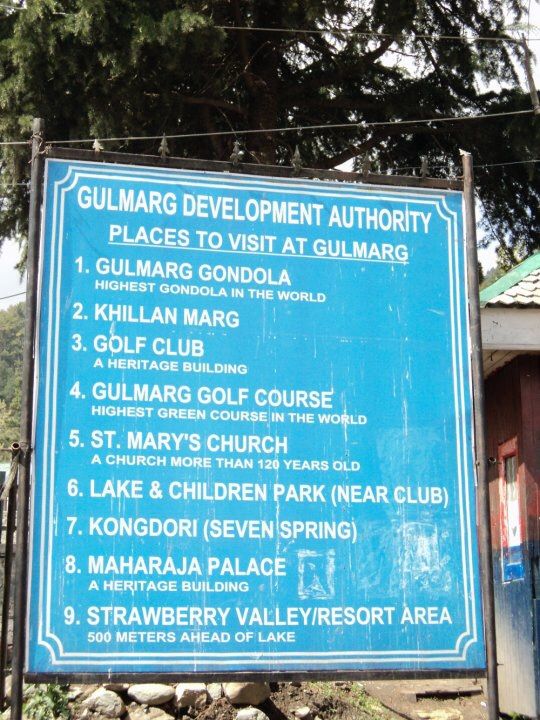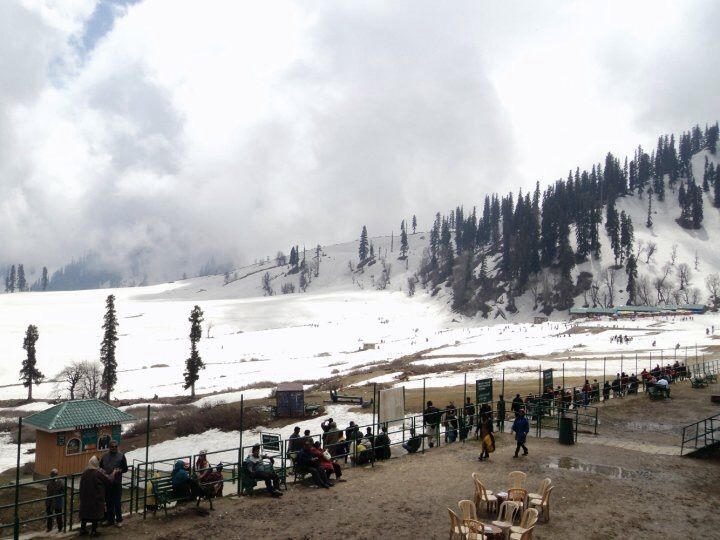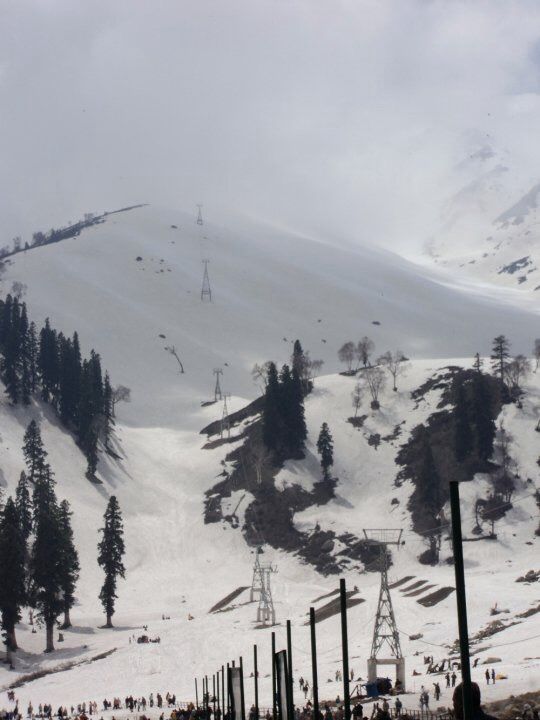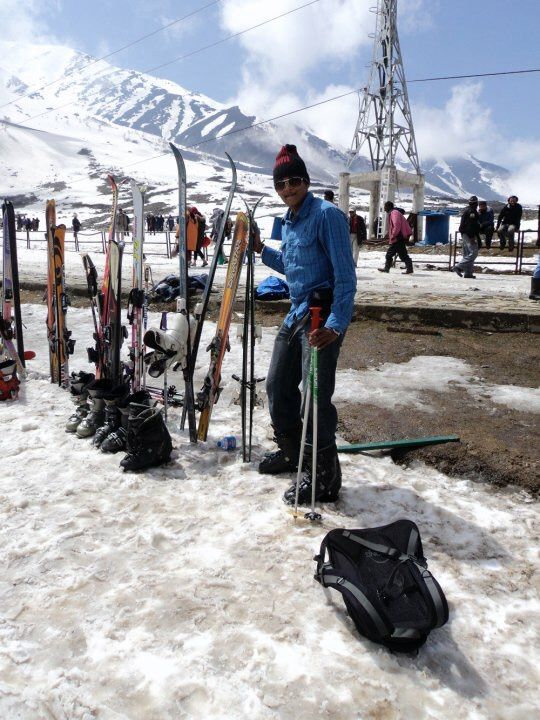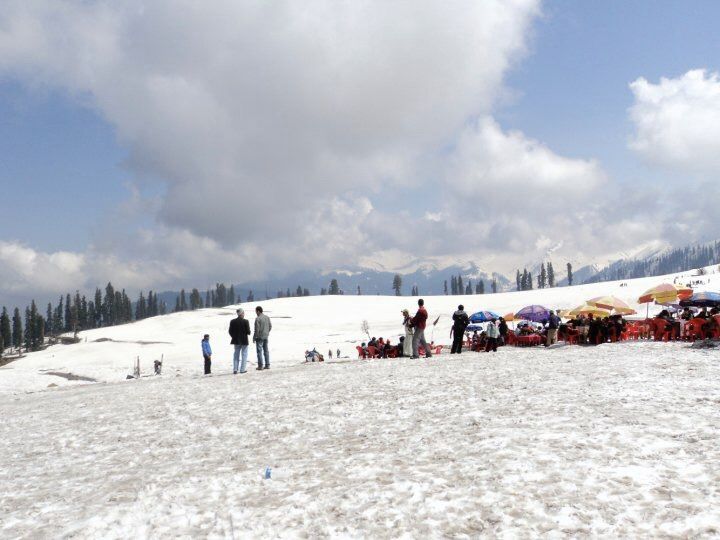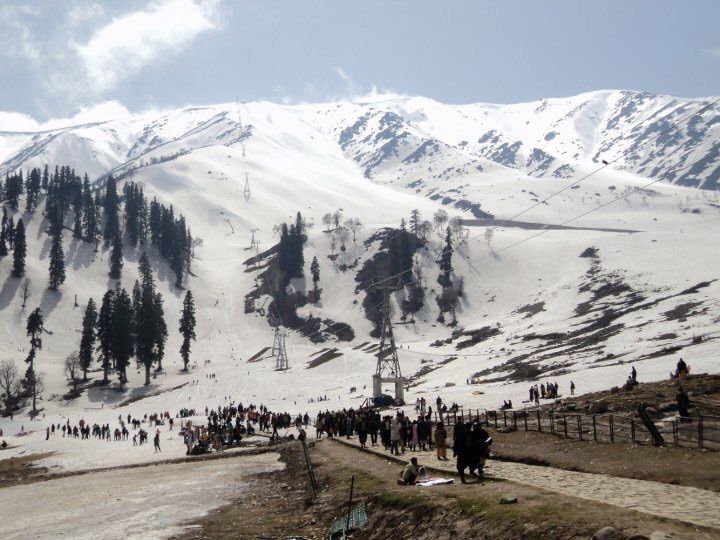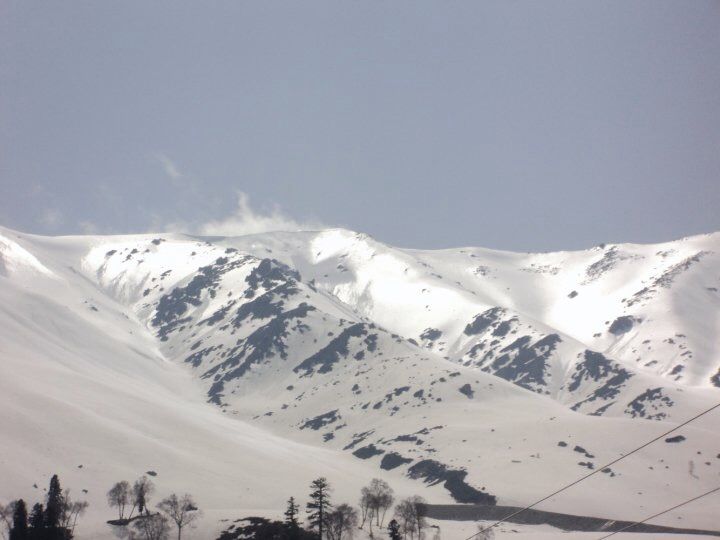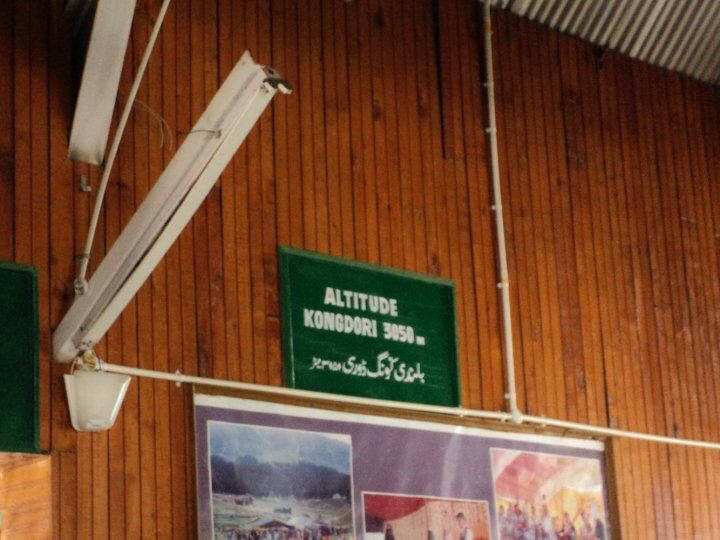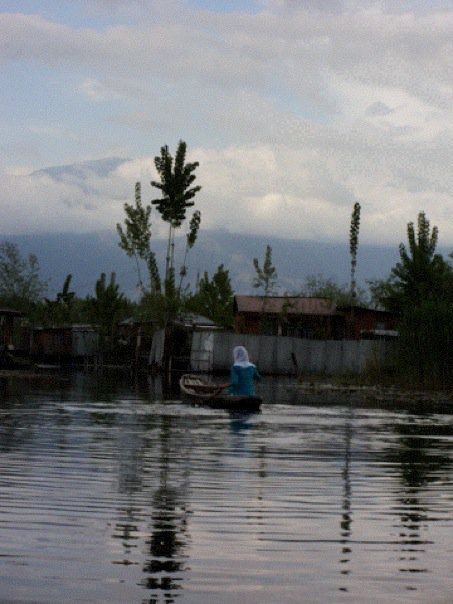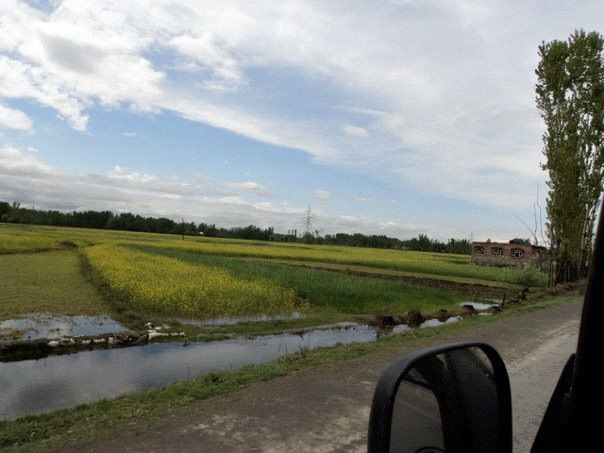 "Sare jaha se acha Hindustan hamara"....who ever quoted this must have been to Kashmir for sure. Place where heaven and earth unites. Two eyes are not sufficient to witness the serene beauty of this living heaven.
My journey started on 10th April 2010 from Hyderabad. I had a railway booking but waiting list number 2, even after booking in tatkal. People told it would get confirmed, but actually it did not. I was working night shift and booked a cab from Hi-tech city to Kachiguda railway station which is about 20 km – cab had charged me around 250 rs. After reaching railway station I have cross verified in the inquiry about my reservation and it was not confirmed. Immediately I took a general ticket from Hyderabad to New Delhi – 350 Rs. Had a nice coffee and sandwich at coffee day counter in the station and purchased a newspaper (this is very important, you will come to know later) and boarded the train. As soon as I got into the train I slept as I was tired. Awake after couple of hours of sleep at around 12.00 PM and already summer sun was pricking on my skin and all the possible air that I could get (from the fan and the windows) was literally hot. It's like hot blower encountering you from all the sides. Still no glimpse of TT, but a chilled buttermilk wallah came there like a boon. Purchased a packet of buttermilk and its like a savior. I ordered an Egg Biryani and survived the whole day on fluids to keep my body cool. I thought every thing is going fine until Nagpur arrives.
At around 5 pm Nagpur arrives. Indian Railways are organised these days. They could figure out train is going empty from Nagpur with in minutes. That's what happened on that day. All taktal and RACs traveling from Nagpur got confirmed. S-5, which was deserted until then was damn packed. Negotiated with one of the passengers and I could able to keep my luggage. I scanned through the charts and bogies from S1 – S13. All were full, to tell you more empty space between washbasin and the entrance were occupied. I had a pact with housekeeping guys who were from Karnataka. They could let me sit on one of those big steel boxes in which they keep their entire luggage. I bought a book along with the newspaper, which was my time pass. I had a cuppa Noodles and transferred my entire luggage from S-5 to S-3 where I was sitting. I had paid a fine total 450 Rs for traveling in reservation bogie, with out a confirmed ticket. Now housekeeping people were all gathered back at S-3 and they asked me vacate immediately as they sleep there and I was lucky enough to find a space near wash basin in S-2 where I have laid down all my news papers which i bought in the morning and slept. Bhopal had arrived at 12:00 in the night and I have gone through reservation charts of 2 bogies in which 2 seats were getting empty. I slept till 2:30 and awoke to find people are emptying their luggage (they are getting prepared to get down at Bhopal). I spoke to them and they told I could keep my luggage and I have slept in of the empty berths. TT arrived at around 3:30 and told me that I am not supposed to sleep there as it is for the RACs to be confirmed first. I negotiated with him that I have to travel all way to Jammu, shown the fine receipt that i have paid and after a lot of pleasing he allowed me to sleep there.
I woke up at 7:30, washed my face and refreshed myself with a cup of tea. A shoe polish walah came there and snatched the chain in our compartment and comfortably got out of the train. Train, which was running late by an hour, further delayed by 15 minutes. Train that supposes to reach Nizamuddin by 9:30 reached at 11:00. Caught a train which was going to Amritsar to reach New Delhi.; I took an A/C room and was very happy to find that Royal challengers Beat KKR. To my surprise there was an IPL match going between Delhi and Punjab on that day. I have taken bath and relaxed for couple of minutes. Took a little nap and I was out by 1:00. April 11, 2010 3:38 pm New Delhi & Firozshah Kotla
Tuesday, May 11, 2010 – Vulpute Took the camera, but without batteries. I was feeling hungry and went to dhaba nearby and had rotis (Indian Bread) with lots of Makhan (Butter) along with Paneer Butter Masala (Cottage cheese cooked in butter and other Indian spices). The weather reminds me of Bangalore (bit warmer than Bangalore). Took a rickshaw to India Gate. You will be transformed in to a different sense once you reach there, I have walked down till Rastra Pathi Bhawan. The architecture was old and great. There was an Indian taste to it but a Roman, European touch to couple of buildings. Raj path road was worth walking down. I had a roadside Nimbu paani and took an Auto to Firozshah Kotla stadium.
Environment is pretty heated up there, fans were started gathering around the stadium catching their own supporting team flags. I thought I would support Delhi. But for that I need to find a ticket. I have checked with various shops and petrol pumps near by but finally found a guy who sold 500 ticket for 700 rs. He had an extra ticket and he was not a broker. Now challenge is I have a camera and they would not allow me inside. After confirming with couple of cops around, I decided to go back to hotel leave the camera and come back. I took an auto and he had taken 150 rs to got me back to the ground. 10 overs were finished by that time and I could not able to find a proper place to sit. Somehow I managed get one and Delhi team was in pretty bad position. Awaited till first innings to finish and had a nice pizza and found my self a comfortable place. Punjab had taken its time to finish the match with 6 wickets. Its already 7:15 in the evening and I had a train to catch at 8:30. The ground area was crowded and there was no way that I could find an auto back to railway station. Finally I have walked down to railway station, which took me sweet 45 minutes. I have reached my room at 8:05 after lot of confusion with the route and tiresome trail. I took a quick bath and reached the station on time to board Rajdhani Express.
First time I am boarding in Rajdhani, My bogie is last but one and an upper berth. Its like any other 3rd AC compartment but it runs on time and heard given preference during crossings. You would also get a good meal included in thefts of ticket. But the train that I have boarded, the service was pathetic. They served soup and they forgot to serve me bread sticks. They have served main course after half an hour by which most of the passengers slept. I had finished the meals and refused the desert, as I have to wake up early. Journey was pleasant and reached Jammu by 6:00 in the morning.
Monday, April 12, 2010
Road Trip Jammu to Srinagar,
I had tea and Kashmiri croissant (I prefer to take a light diet while traveling on a ghat road). Came to a taxi stand and seen board that says 1100 Rs for a Indica. Surprisingly it is only till Katra, which is about 100 Kms. But I need to go to Srinagar, which is 273 Kms from Jammu. They charge 3000 Rs for a single taxi. One of the guys suggested that there will be a taxi that takes 500 to Srinagar on a sharing basis. Finally i found one, I think they were all waiting for me as I was the last person in the Vehicle and they started immediately. It's a new Tavera and pretty comfortable even as I sat in the backside of the car. Only hurdle being I could not able to take pics. The driver was pretty experienced and could able to manage the curves and bends pretty good. By afternoon we have reached kazigund where we had razma rice and leafy vegetable soup.
I met a guy who was also from Andhra and who is in army. He was traveling on an assignment from Ahmedabad to Srinagar. He is Srinivas. He is sitting at the front and helped me to take pictures on the way. He had worked in Srinagar for 3 years and he knows every corner of the place. By around 1:00 we have reached Jawahar Tunnel, which is about 2.5 Km long and it is the largest underground tunnel in India. Then we have reached a place where Ghat road ends and it would be plain road. He showed me saffron fields, Kashmir bats – Kashmir willow is the next best willow after English willow. It seems nearly 4000 army soliders guard the road from this place to Srinagar. Its like one would find 2-3 soldiers (sometimes with a tent) every 100 mts. The complete road is about 60 Km stretch. Finally reached Srinagar by 3:15 in the afternoon. Srinagar, Tuesday, April 13, 2010
Srinagar is the largest city in this hilly terrain. City is surrounded by Dal lake and gardens, army headquarters and markets on the other side. Once I got down from the taxi, there is a guy who came to me and asked for the rooms. First I was little hesitant and I thought I would give it a try . Srinivas had taken my number and he said he would give me a call to check if every thing is fine. I went and found the boathouse to be decent. I would say value for money. 400 rs for a boathouse on a Dal lake is good. I have checked in and amid bhai, owner of the ship had asked me to relax for some time and arranged for a boat shikari (trip) in Dal lake .
Boat is traditionally decorated with Kashmiri fabric and colour combination of red and orange silk fabric running along the length of the boat gave a royal look. Comfortable cushion and ample space had made the seating even more comfortable. The total boat trip is about 1.5 hours and they will take 200 -300 rs depends on the season. It's worth taking this trip. They will show you hotel Oberoi, Someshwar temple, Nehru park, Dal village, boat shopping, sunset point etc., They have dropped me back at my hotel. During the trip I have found that boat houses that ranges from 3000 – 4000 per night, which is of luxury accommodation. The Boathouse association had done its best to keep the lake clean and non-polluted. Even boat riders going to warn you not to throw waste in to the lake. The Dal lake which is about 15 Km in radius would be completely frozen during winters. People play ice hockey, army marches on the lake etc., But now it is confined to water skiing and boating. Came back to the room and they have kept the hot water ready. I had taken the bath and dried my wet cloths. It was raining heavily while coming from Jammu to Srinagar. Went to the owner and discussed my itinerary for next day. He said there is a govt bus that goes to Gulmarg at 7:30 and it would take whole day. When I checked if I can reach Vaishno devi day after, he suggested me it would not be possible as I might miss my train. It will take a lot of time to reach Vaishno devi and then commute back to Jammu. So I kept my Vaishno Devi plan at hold. I have slept early as I have to catch 7:30 bus to Gulmarg. Probably I had a best sleep of my journey, may be all the journeys put together. Boathouse accommodation was such a nice experience.
7:22 pm
Morning...!!!. I woke up by the sound of twittering birds and slow waves from the lake teasing the boat. I have snoozed the alarm 3 times and woke up at 7:00. I have got ready in 15 minutes and amid bhai told that bus is delayed by an hour. We went near the bus stand and we had kashmiri naan, double omelet along with the Tangy kashmiri flavoured tea (gets a bourbon blend along with a regular fine texture dust tea). He had taken me to their boathouse accommodation association, where all the reservations for different categories of boathouses arrive and accommodation will be allotted and called as per the serial number to various category boathouses. Daily meeting and allocation happen amidst of lot of heated arguments and debates.
Finally I got into the bus to Gulmarg.....!!!!! To my surprise I am not the only one who was traveling alone, I met an uncle who was 70 years retired railway employee from Tamil Nadu, another uncle from Nagpur who will be in sixties along with couple of families in the bus. Bus driver is very young about my age. During the journey, one can witness the Himalayas with snowcaps. It started as a plain terrain would end till Tanmarg from where the 16 Km ghat road starts to Gulmarg. Bus had stopped at Tanmarg for quick tea and snacks. You have South Indian food available here and infact all the types of cuisines. Tanmarg & Gulmarg
Wednesday, April 14, 2010 "Tanmarg ki lakdi, Gulmargki ghans, eh ayeena muhammed hamare pas"
Being the summer you will not find snow in Kashmir except Gulmarg. During the ghat journey you can get a better view of snow from here. Bus reached Gulmarg by 12:00 and he briefed us that it will return by 4:00 to Srinagar. Gulmarg is a Tourist spot and reminds me of Kufri in Simla. We have taken a Horse ride till the gondola ticket counter. Gulmarg Gondola is one of the largest Gondola in the world. They charge you 300 Rs for To and Fro to a place called Kongdori. But there was a huge queue and need to wait for atleast 30 mins (for your turn to get in to gondola) The phase I is under operation now, which
will take us till Kongdori, Phase II that will take even further is not under operation. Cable is safe, modern and very comfortable. One will get a better look at the valley from the Gondola. Infact there is a small souvenir shop near the ticket counter, which will sell good caps, t-shirts and posters at a very reasonable price. Kongdori is fully filled with snow and which is about 3050 m. It resembles the cliffhanger movie. Tallest pine trees and white landscape and Snow Mountains that peaks till meets and crosses way above the clouds are the pour porri of the place. Winter sports are pretty dominant here even in summer. Skiing, ice skating, sledging, camping etc., For 250 rs they will teach you how to skate, along with the gear and they will also take good shots of you skiing along with the video. It's worth a million. Then there are taporis (eatery kiosks), which will serve you Maggii, and pulao (Indian flavored rice cooked in kashmiri spices) along with varieties of snacks and drinks. Gulam was the serving boy and he was very friendly. But it is little expensive compared to the normal rates. I had an interaction with the army officer, Ashutosh singh rathore.
I have confirmed that if we get a tent we can actually camp there and no one would object. You can often hear the announcement saying the time for your gondola (cable car or rope car) is over and need to report to the rope car station. But if there is no time mentioned on the ticket its fine and you can stay there for about 2 hours or so. But we need to get back before 5 pm as Gondola closes by the time. But we returned to the bus by 3:40 and as mentioned it started exactly by 4:00 and we have reached Srinagar by 6:00 pm. Srinagar was closed due to local bandh by the government employees against the government arresting and sacking 30 govt employees. So my aim of eating in a fine restaurant came to an end. I have to survive again on the same tapori where I had food in the morning. It's already 7:00 pm then and I went back to the boast house after purchasing a ticket to Jammu for the next day. Withdrew enough money from J & K Bank (All atms work here – SBI, HDFC, ICICI, VISA etc.,). Went to the room had a nice hot water bath and I have been invited for the food by the boat house owner. The food was delicious kashmiri handi sabzi (vegetables broiled along with kashmiri spices) and omelette. I have watched a nice Hollywood movie by sitting at the boathouse balcony and slept around 11:00 Pm.
Woke up at 7:00 and started my trail to where I belong.......