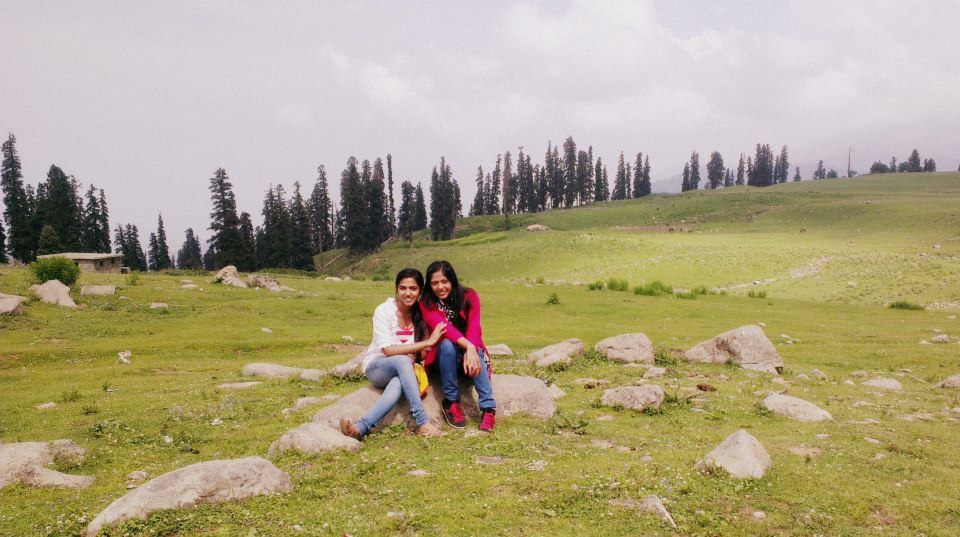 This is a throwback to one of the most beautiful places I have ever been to.

There is no denying the fact that there is obvious fear attached to the place! Let me share our finals moments in the city that made my father say that he wouldn't want to come here again. But the gorgeous life beneath the terror made me wishlist the trip again for a winter time!

On our way back home, when we are about to leave for our flight; we found out that there was a curfew outside. All of us were scared, especially our parents who realized the seriousness of the issue. We anyway got into our cab who told us that the curfew has just begun and we can make it to the airport.
The roads were empty- not a single local soul was outside except our brave soldiers whom I am proud of. As it turns out, there was an argument with the locals maybe which resulted in a few casualties of our army men and the locals. I can not remember it very clearly but the silence on the road told me that this place had something very different about itself. How the rules of the entire nation does not apply on this part showed complete melancholy in that particular moment.
A soldier stopped us on our way back and inquired about us. First he asked the names of our parents then where we were from. We told Delhi and he kept asking every tiny detail- state, city, district, sector. It made us feel like he is testing us, like he doubts who we were. Finally he smiled and said "I live there too." And that just calmed our nerves! We turned out to be neighbors and we made it to the airport in time and back to Delhi. I heard people who had just landed had to send days in the airport and their whole trip got ruined.
Let me take you four days back now to the day when we traveled 836.9km by air to the airport which is 12km away from the city of Srinagar- the summer capital of Jammu & Kashmir.
It was the summer of 2013. The Government of India was trying very hard to promote tourism in Kashmir but as we know the terrorism and the threat to life refrains people from experiencing the little Switzerland.
The Spice jet airways was our travel pal here. About an hour and half journey was covered on air. Everything seems tiny from above. There were clouds all over those little towns.
You know how harsh the sun can be, it does not make you feel like you're in Canada at this time of the year when you're from Delhi only. We did not need sweaters but we didn't sweat either.
BOATHOUSE AND SHIKARA
A taxi and then we went to our Boat house. The most amazing thing I'd say. Boat houses are on the Dull lake and they are fixed on one spot. If you need a ride of the beautiful lake, you take a Shikara ride. A boathouse is bigger than an MIG flat. It's all wood and so you can hear through walls! The owner of the house was a muslim and absolutely delightful to talk to! The guy is illiterate but speaks English as fluently as any of us. I guess so does many tourist guides. He had been to Switzerland and many other countries which I haven't been to yet. That made me question my plans for studying so much- bachelors and masters and the struggle to find decent job! I guess whatever you do, you do it with passion- and that will take you across the seven seas. He asked us not to take our shoes inside and so we had to pull them off outside.
The house was big, cozy and comfortable. I lost most of the pictures that could show you how beautiful the night sky and the lake was. But here are a few..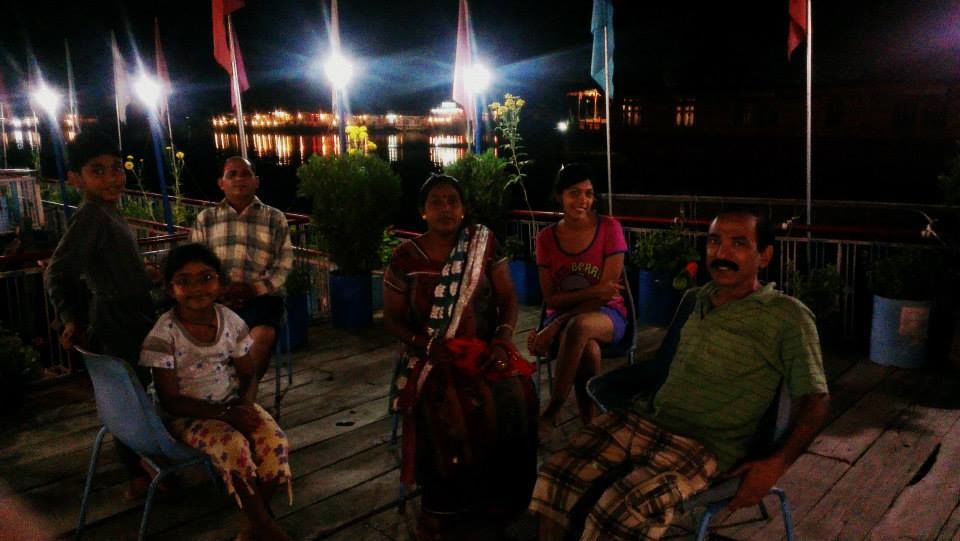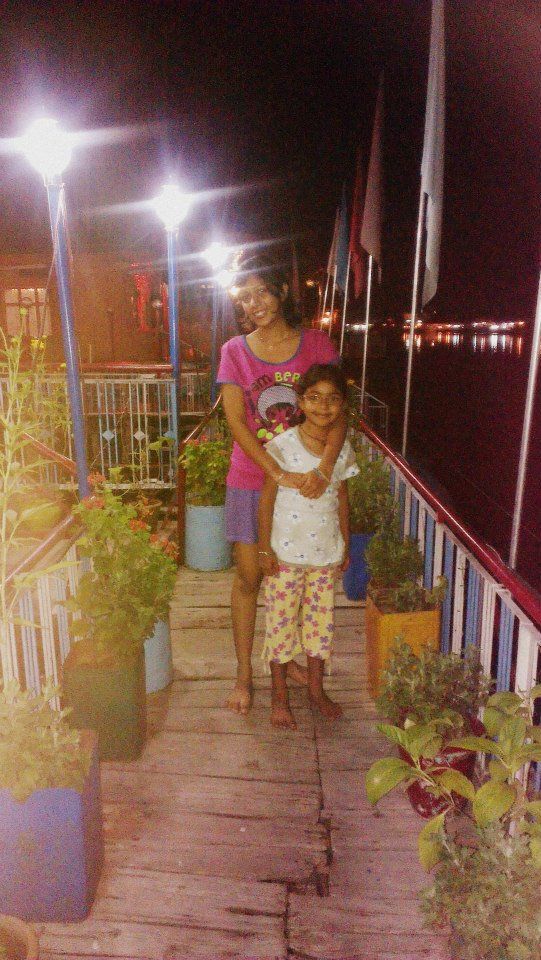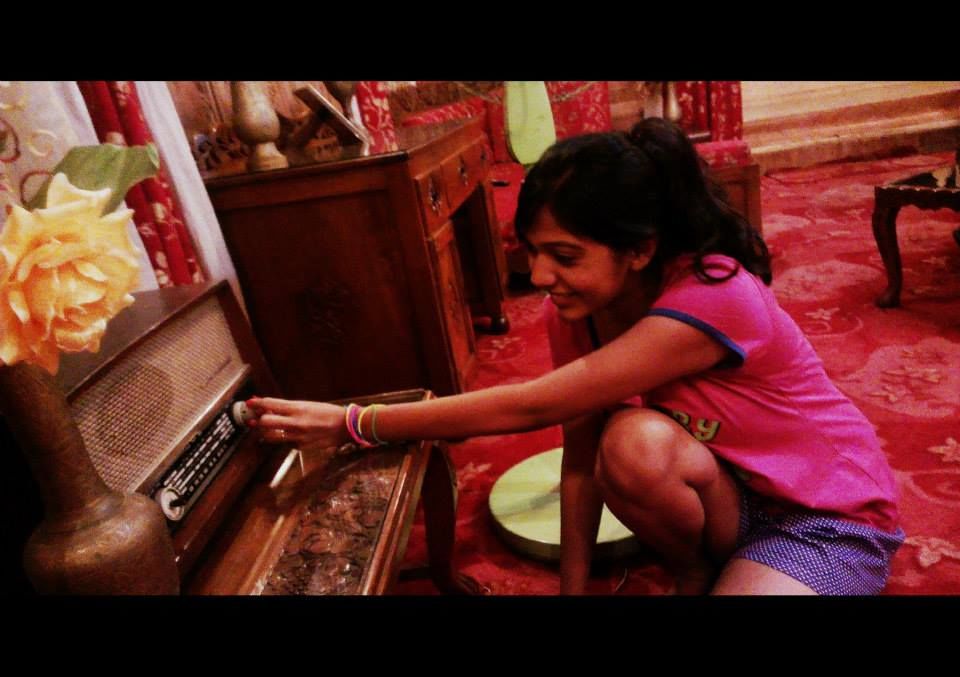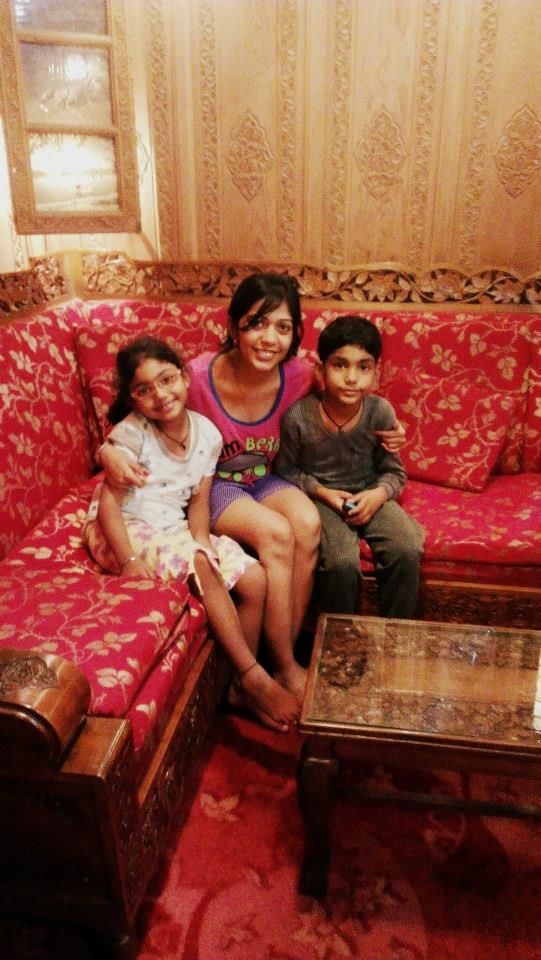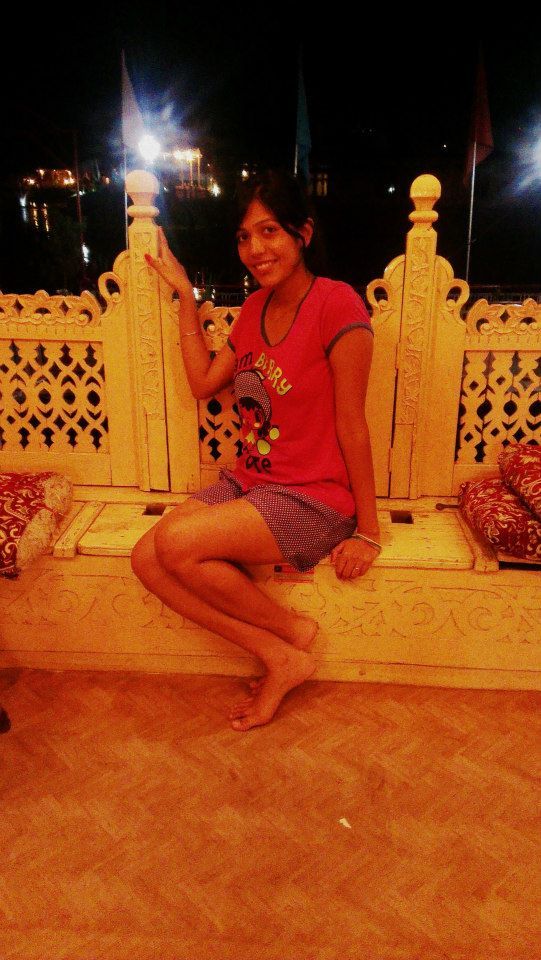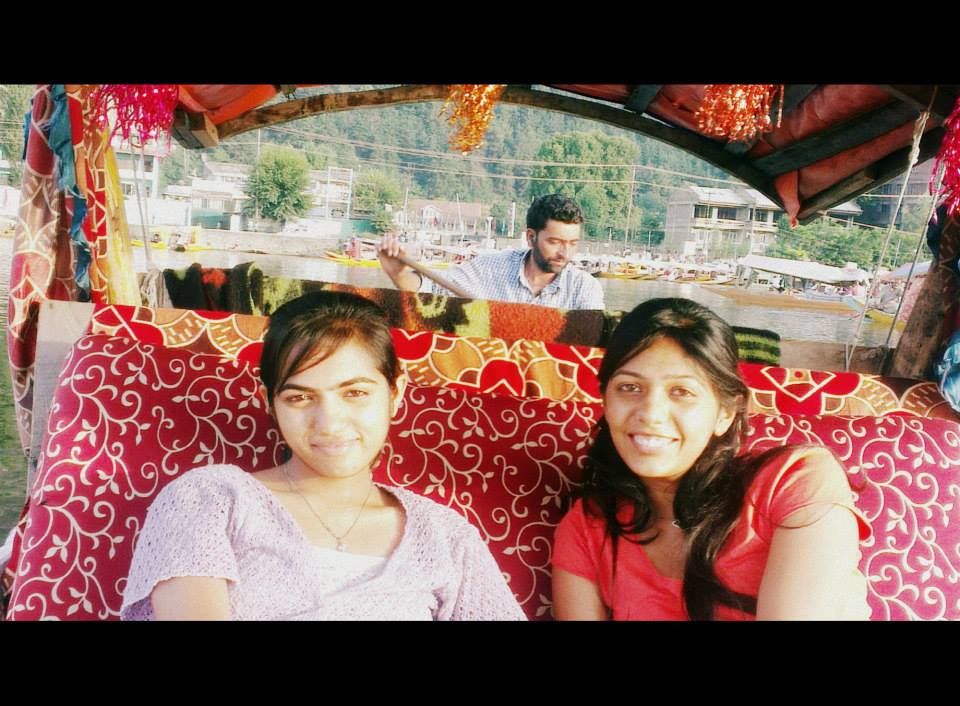 Shikara ride is another best thing. You take a ride on these beautiful small boats called Shikara. They take you through the lake based upon the rates which are on hourly basis of I remember right. You get to see the food market on water! Just like the boat house, there are other stones on the lake on which the food market is situated. Not only that, there are Shikaras on which people sell Kashmiri clothing- woolen and embroidered clothing. The ride is simply sweet. It's calm and breezy. This is something that one should definitely try in Srinagar. If you are there in the winters, the entire lake is frozen and you can not enjoy any of it. Although going in winters has its own perks like snow covered mountains and skiing if you're into adventure sports.
The boathouse stay was only for a night but the best food in the whole trip. The ordered vegetarian and non vegetarian cuisines from the other end of the lake where we had initially come from (the main road connected to the airport). The food was good- the butter chicken, rice and chana dal- they simply made our day. I regret to say that this was the only time in the whole trip that we has a tasty meal. One of my friends stayed at the Shikara on the last day and they made a nice decision I'd say- good view and good food!
We took cab service to satisfy our wanderlust within Jammu and Kashmir. we switched our hotel where we stayed for the rest of the trip in Srinagar only.
PAHALGAM
Pahalgam is yet another beautiful place. The flowing river where you can just sit at the big rock and let your feet sink into the cold running water.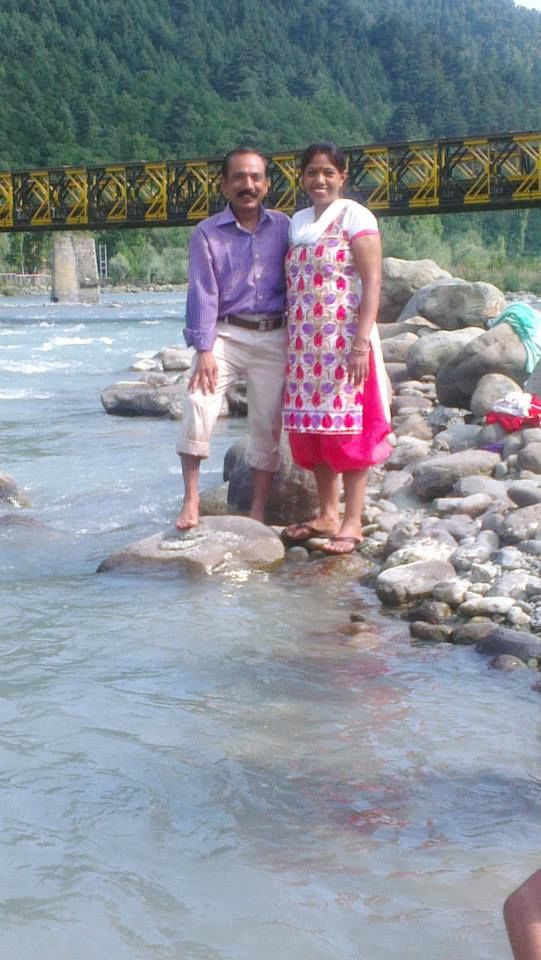 I feel it is a must to go to a river when you're at himalayas. And everyone does. It's the quietness of the view and the loud force of running water that makes you feel completely different.
GULMARG- The landscape I always wanted to paint
To be honest, I had not yet seen anything that made me go "wow". To me, most of the parts seemed like the usual view. I ould not yet understand what was it that made people talk so much about Kahsmir's beauty. And then I finally found it. After a trolly ride up to heights of Gulmarg, I found what people had been talking about. The vast greenery (which turns pure white in winter), the valleys and the beautiful golf course- it all made me go "wow".
You can get horserides or even just sit on the horse back for a few pictures for a lesser price. The tents on the picture above is the market and the food court. There were a variety of woolen clothes like shawls, sweater/ jackets were available. So were some of the famouse food items such as Kashmiri masale etc. The food courts mainly offered you snacks.
The place was at a great height which offers one great view and also makes it difficult to bring excessive food. You can see kacche houses and cattle on your way up/ down from the trolley. In winters, the life there becomes very harsh.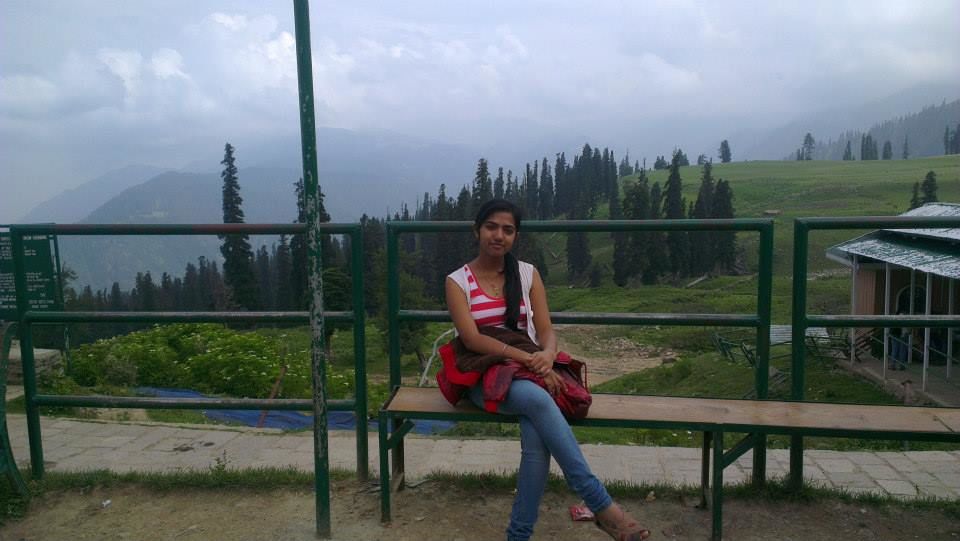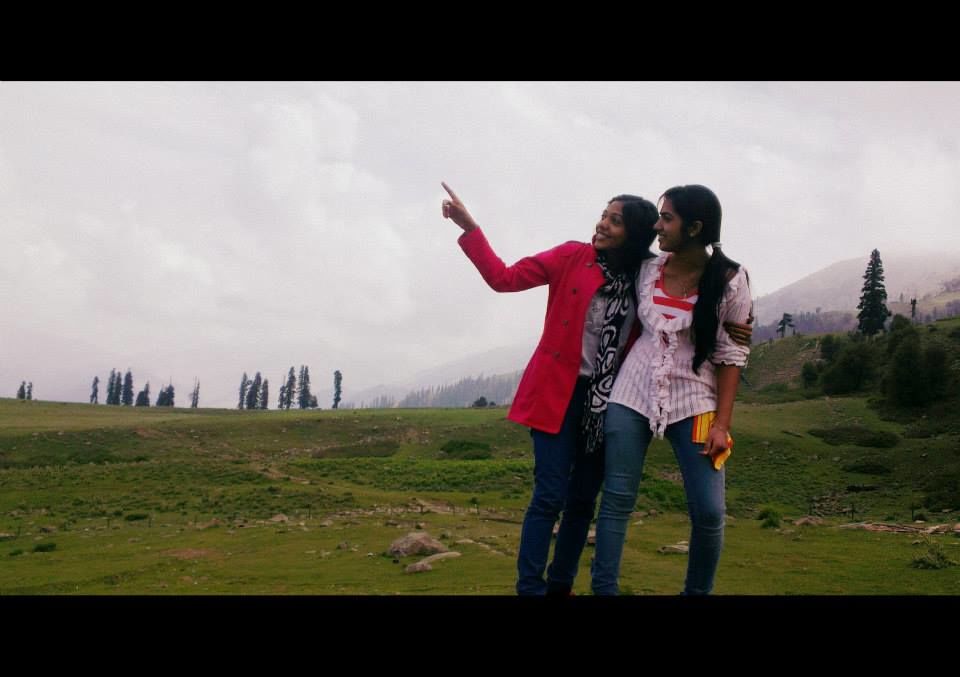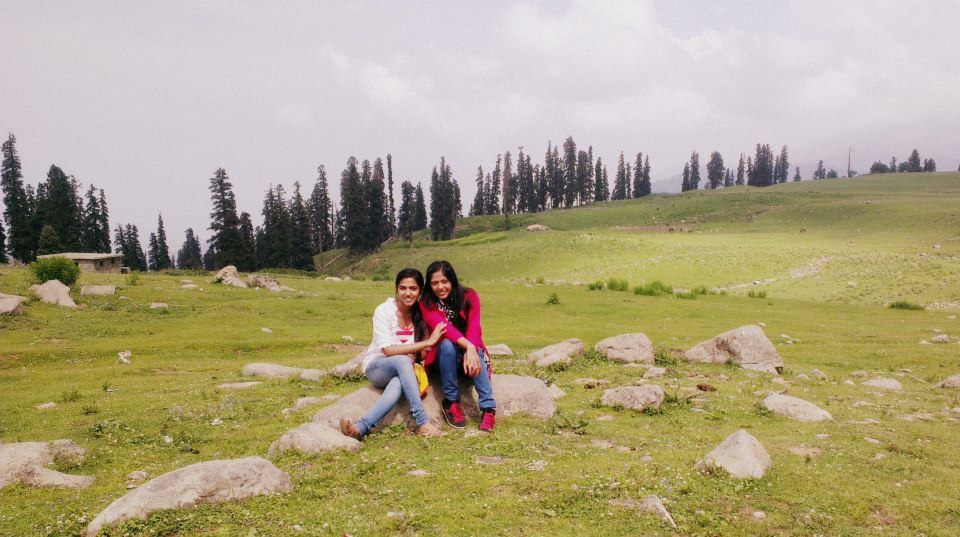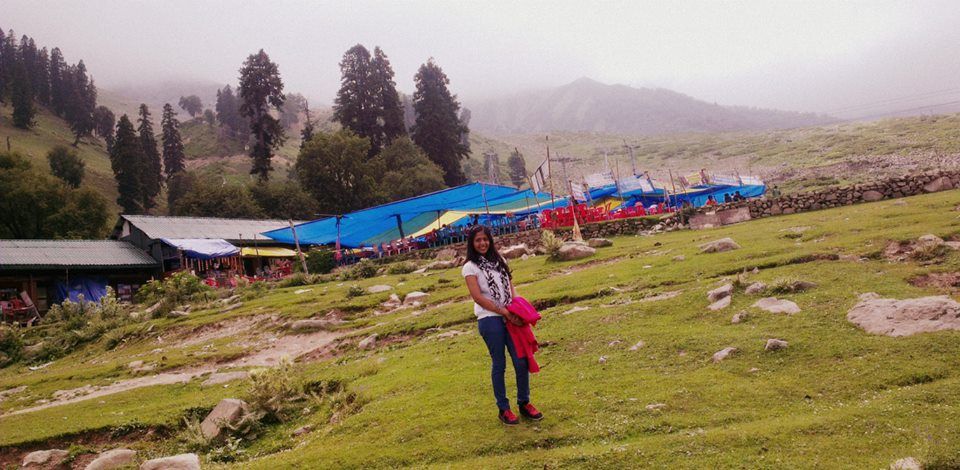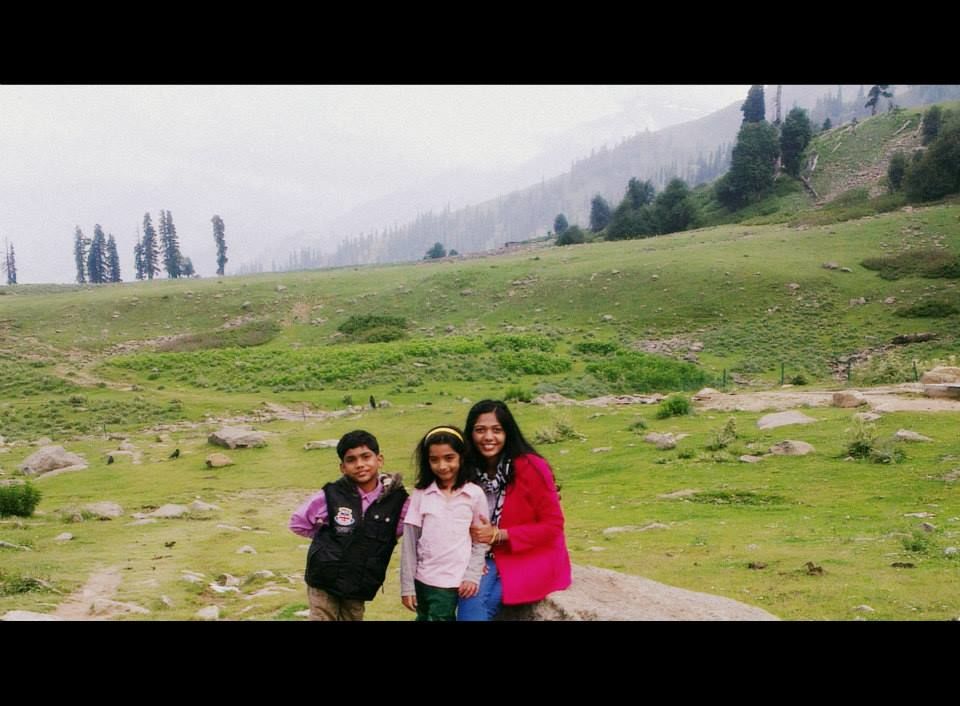 There are many things about Kashmir like the scenery, the people- that will make you want to go again and again. The scariest part is terrorism. But the locals are always trying to make you feel comfortable. they are humble and warm to you. They make their living through people like us. And the lesser tourists mean lesser profits and lesser luxury for them.
You can find tastiest of fruits and purest of Kesar in Jammu. Kashmiri masale in the market of Srinagar and Pashminas and blankets that can make you warm in January there. The spirit of the place keeps it alive and the perennial beauty keeps it in everyone's wishlist. The cities has much more places- temples and forts, parks and fresh water falls. This is just a gist of what you can not miss. Jammu and Kashmre consists of 3 regions- Jammu, Kashmir valley and The third part is Ladakh- the dream place of every traveler. I plan to discover that too very soon!