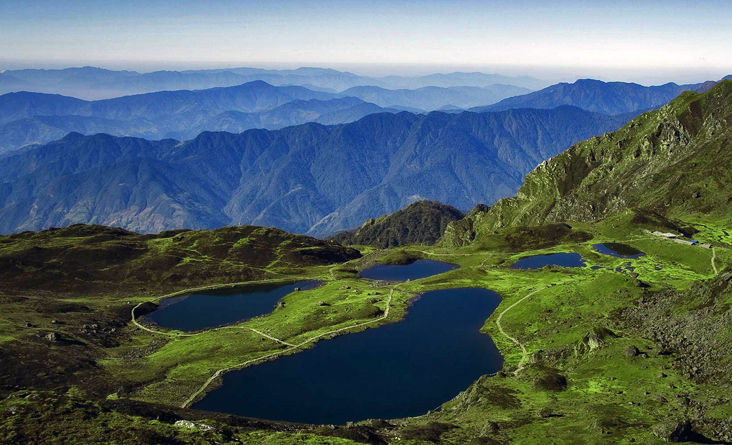 The Numbur Mad adventure brings an adrenaline rush. If you were to be a part of a rare ancient tradition of wild honey hunting from the cliffs of Himalayas ranging above 3000 m above sea level amid beautiful Rhododendron forests, wouldn't you say yes? We experience this thrilling adventure with every harvest of mad honey and now, we want you to be a part of it. Nepal, synonymously known as the country of 'Mount Everest' houses so much more than what the world knows. Up in the Himalayas resides a unique breed of honeybees that make Best Mad Honey so special– the great Apis Laboriosa. We want you to watch them!
Every year from Late April to Early July (Baisakh to Ashad) and September-October(Ashoj-Kartik), we pack our bags and join the expedition of our wild honey-hunters. More than a journey, it will be a lifetime experience to witness the authenticity of the honey that reaches your doorstep and you definitely don't want to miss it. Here's how we manage the entire Circuit is a new trek in the Ramechhap District of Nepal. The starting point of the trek is Those to Shivalaya, also the start of Everest Base Camp trek from those Bazar According to Hindu region if who pray jatapokhari, panchpokhari believes to fulfill intentions ,who don't fly to Lukla.On the way some places we will do camping trek.
This route has a recommended itinerary of 16 days trekking, although at a push it can be completed in up to 10 days by combining some of the shorter days. It can also be extended several days for those who wish to visit some of the nearby glaciers, peaks or lakes. A rest day on the trek is also a good idea.
The trek can offer visitors superb views of major Himalayan peaks including Annapurna South, Langtang, Gaurishankar and Numburchuili and many more. Walk through deep river gorges, glacial lakes, terraced rice fields, subtropical forests and Sherpa villages to the the Lhiku Khola glacier, watched over by the towering peaks of Pathibarra and Numburchuili. Visit one of Nepal's first cheese factories, established in 1957 and the famous Thodung Monastery on the way.
Landscape
In April and May rhododendrons bloom in profusion, you may also see eagles and musk deer as well as Himalayan tahr, a species of goat antelope. If you are lucky you can catch a glimpse of the elusive snow leopard.
During the wet season the mountain meadows are very green and lush with flowers and grasses. However trekking at this time is difficult in the wet and clouds will obscure any views.
Get in
Shivalaya and Those are the start and finish points of the Numbur Cheese Circuit and are 8-9 hrs drive from Kathmandu. Seasonal Super express bus service goes to/from Kathmandu's Old Bus Park, near the Nepal Tourism Board(7am Daily). Kathmandu to Jiri/Shivalaya takes 6-8 hours (450NRs). The winding road is very well paved with fine mountain views. The route follows the Arniko Highway towards Tibet before turning right over the Sun Koshi at Lamosangu for the climb on the Swiss built Lamosangu-Jiri Road, the "gateway to the Solu Khumbu", through Sindupalchowk, Dolahka Districts to Ramechhap. Buses make a lunch stop after 4 hours at Mude Bazaar, famous for the largest potatoes in Nepal I have itionery and some pictures of number cheese circuit trek in eastern Nepal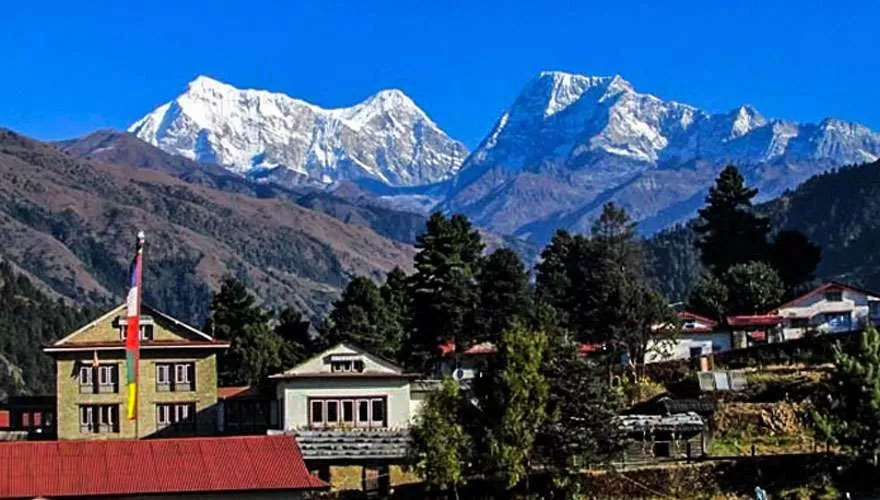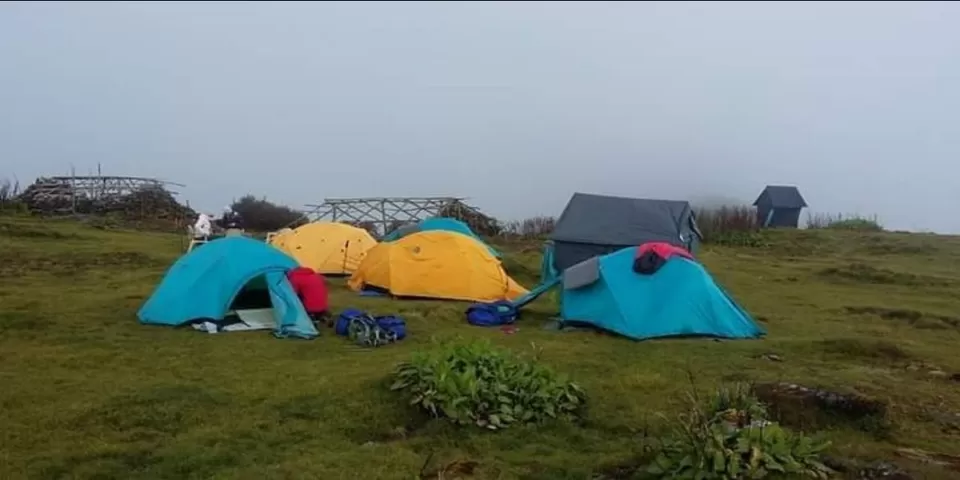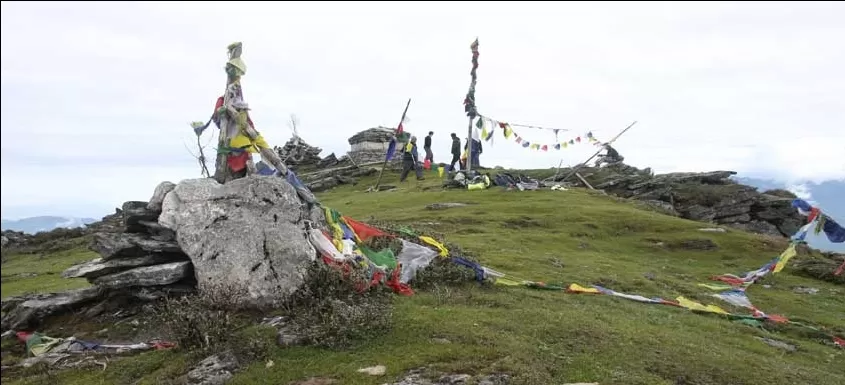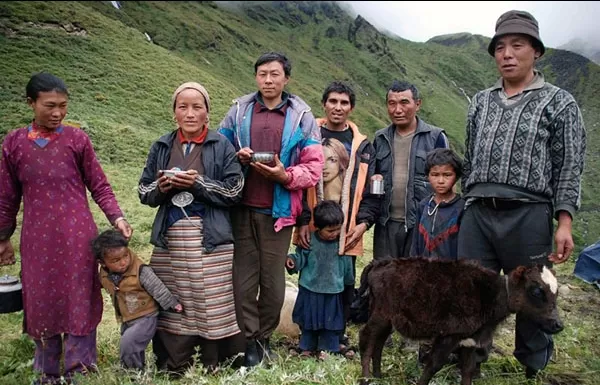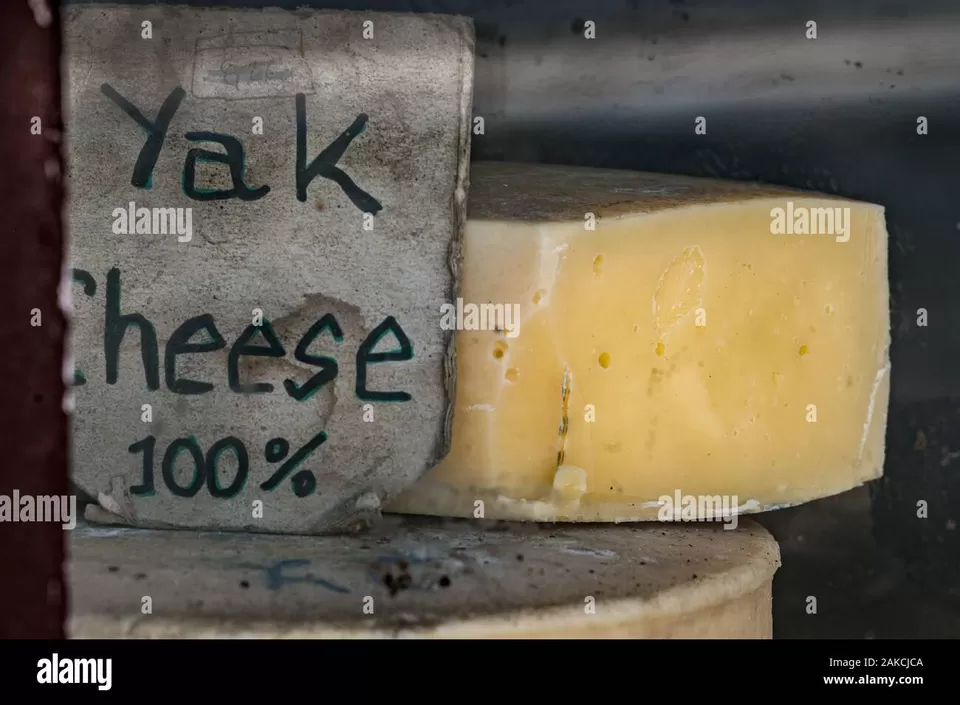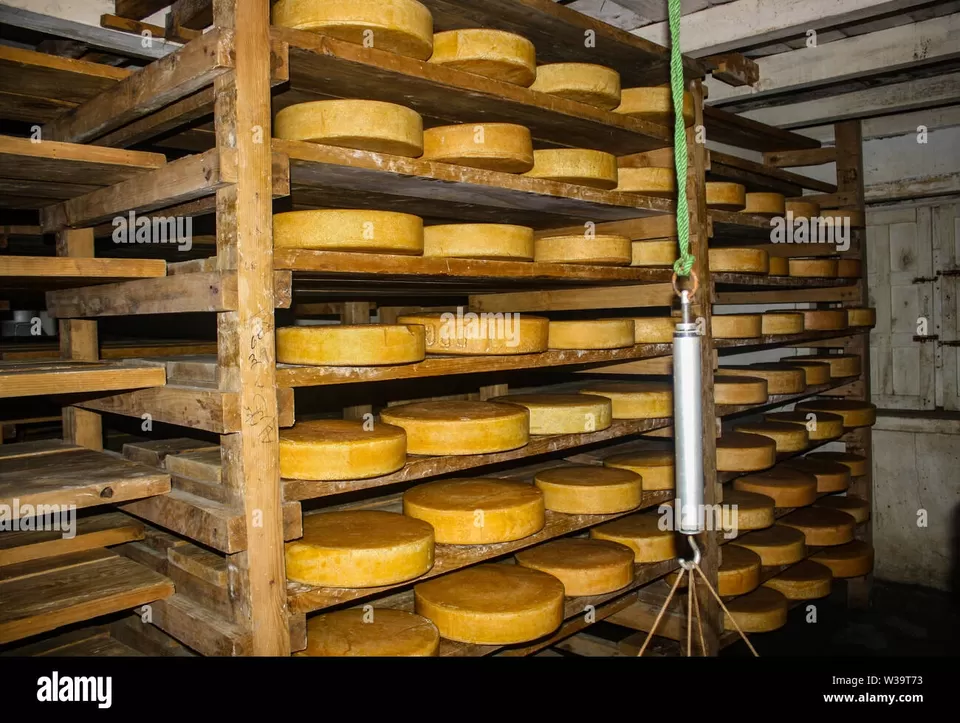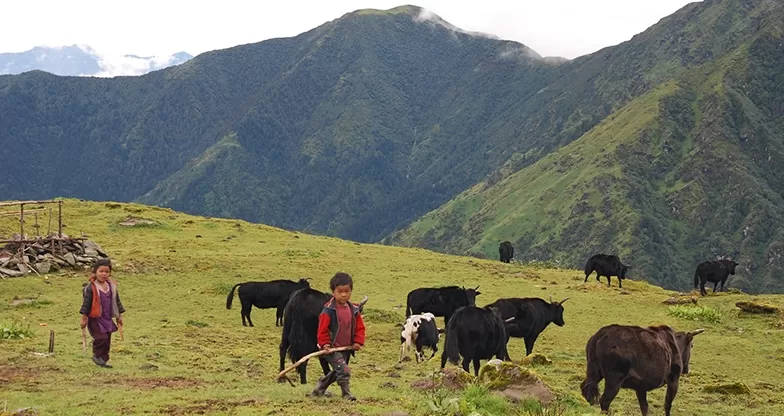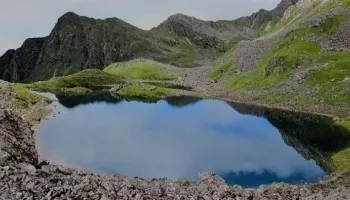 Those(1750m): It is located at ramechhap district of nepal.There is second iron source of nepal.so many years,there used to make nine gun perday and fired also.Right now little bit museum to make gun there.Newari , cheetri,biswokarma cast people live in those newari cast people celebrate Ghodejatra,Gaejatra,Paltan jatra etc.There is newari temple,Ganesh temple There,s famous god is kalinchock .khimti river is closed of those Bazar there is possible to swim if monsoon is good.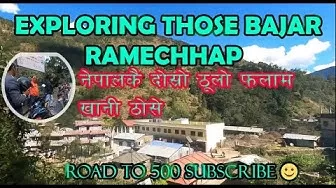 Shivalaya to kharare(2175m) : After breakfast to go khahare it will takes 6 to 7 hours.There is closed to go Tibet boarder and natural beauty.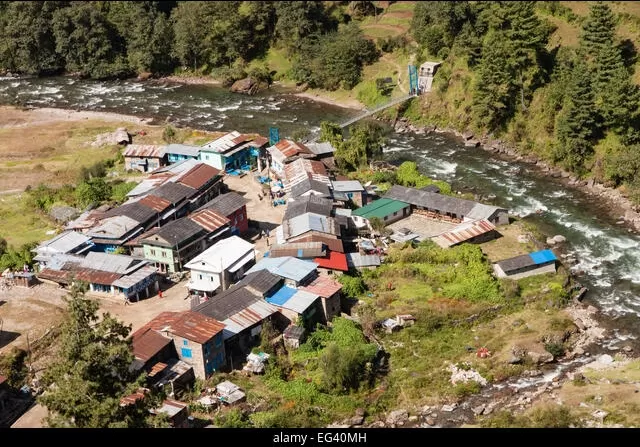 Panipakhera (3150m):we can make camping trek 5 hours walking along with hill and natural beauty.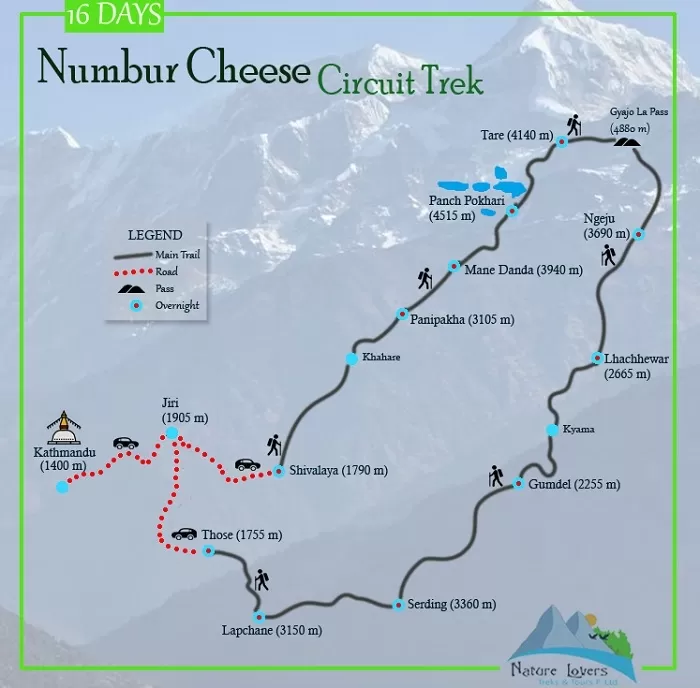 Manedanda ( 3940m):3 hour walking after to see rhododendron,we will make camping.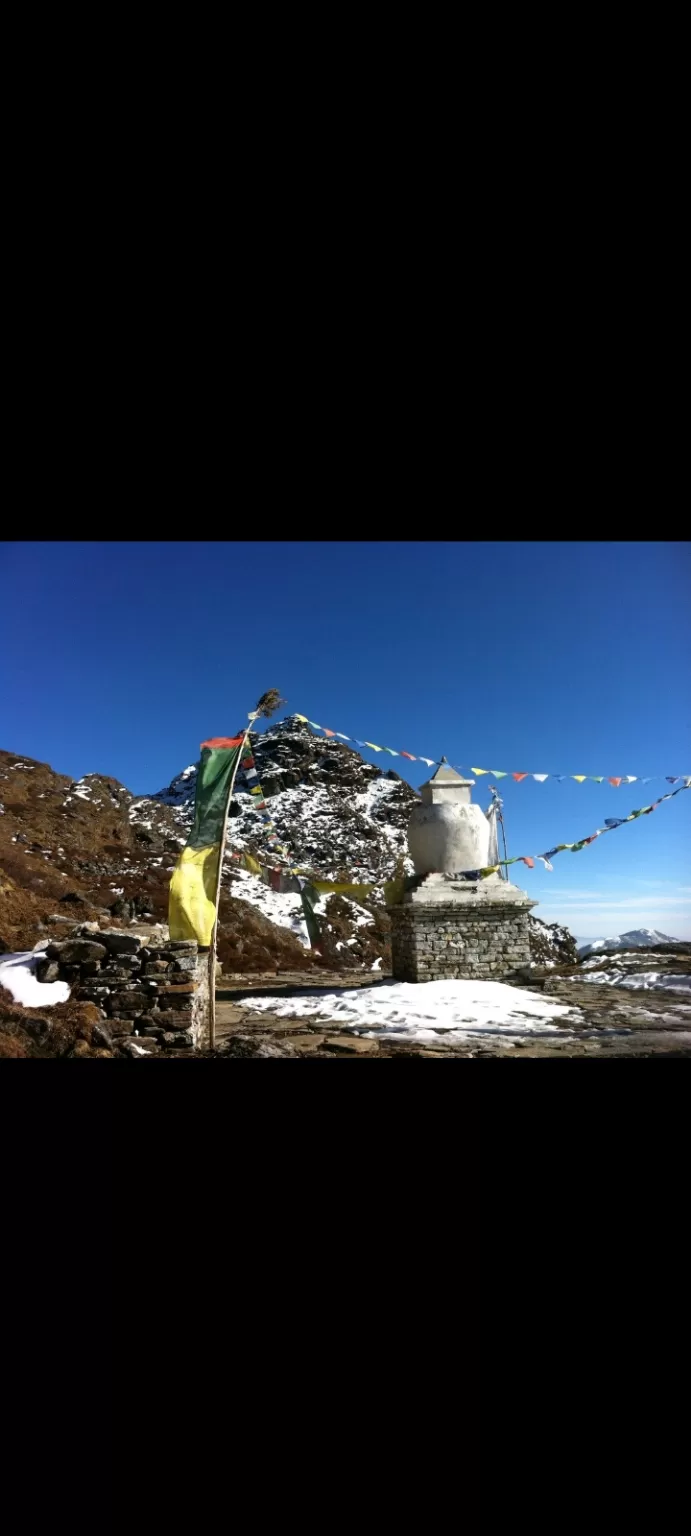 Panchpokhari(4515m): means five lakes we take side trip from boula Pokhari which is considered wish fulfilling lake we can make camp ,jatapokhari also possible to make camping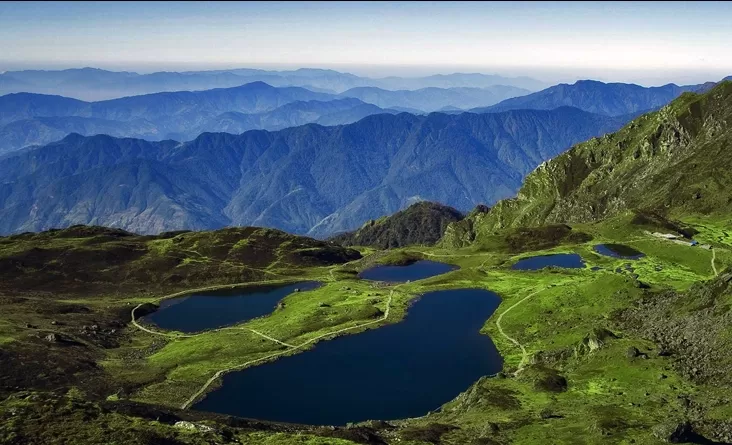 Tare(4140m) glacier walk : After breakfast it will take 5 hours to come down from pancha Pokhari we can can have fresh yak cheese and beautiful mountain.
Ngeiu(3690m): passing through the Gyajola also known as thulo lapcha and likhu glacier we will take 4 hours.
Rest in Ngeiu(3690m): same
Lhachewar(2665m):we can see Sherpa culture and village.It is also known as sewar .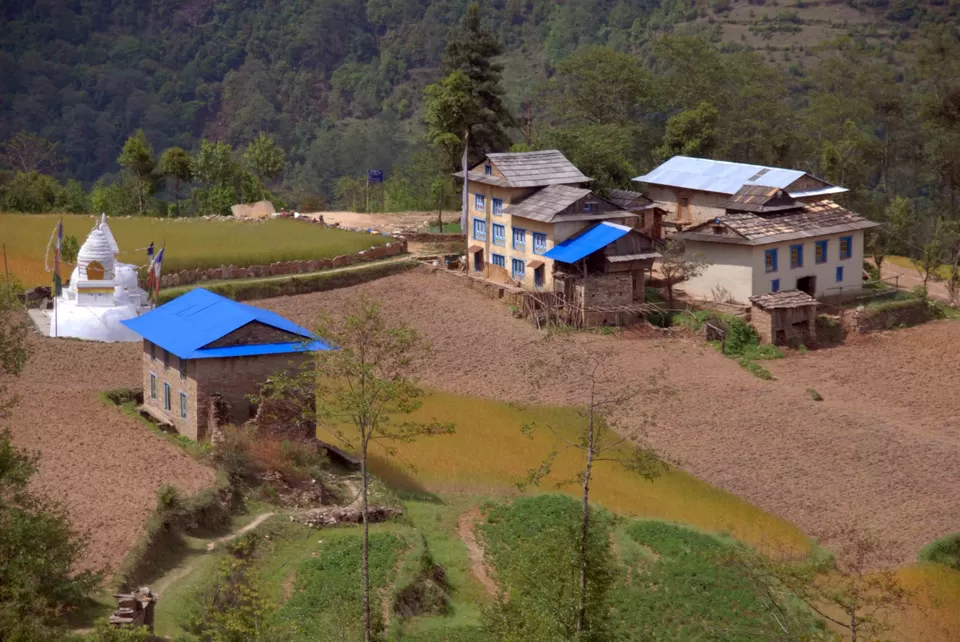 Thodung to lapchane : Thodung is one of the buddist monestry . Really nice forest and Sherpa people.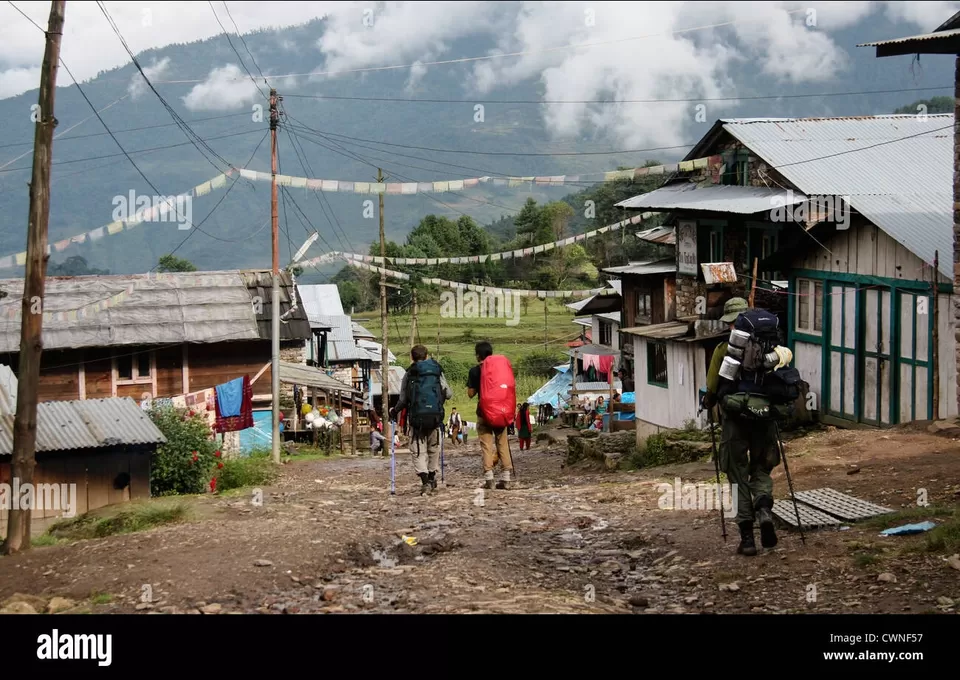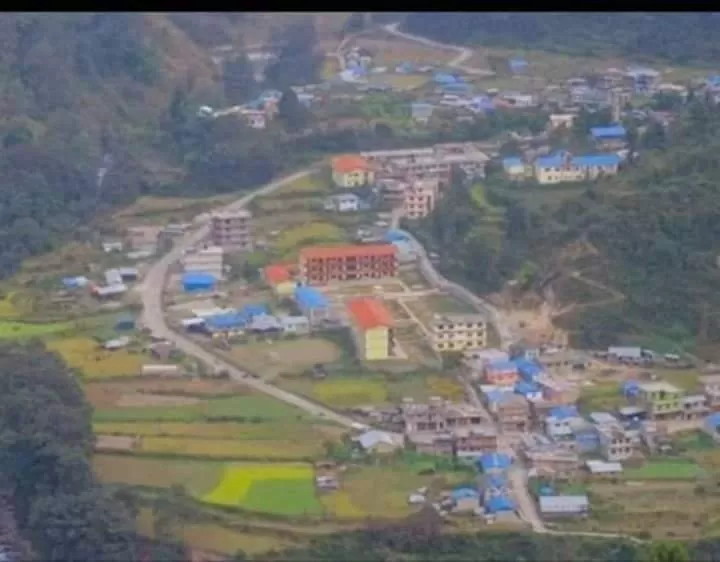 Free day to do some activities in ktm if you book or ask any questions +9779842376112 Deepak karki WhatsApp number karkideepak300@gmail.com price is 3800 USD dollar because it is camping trek .