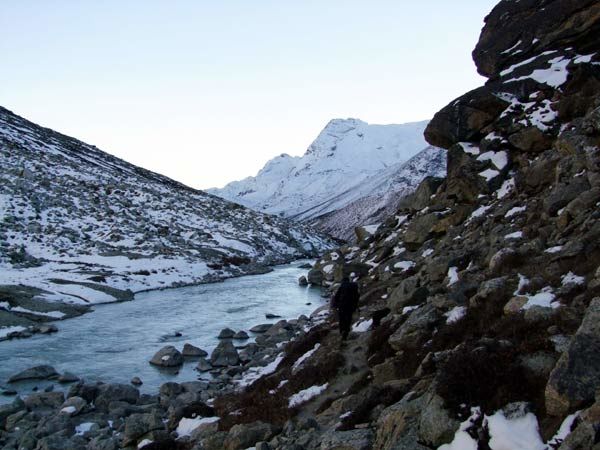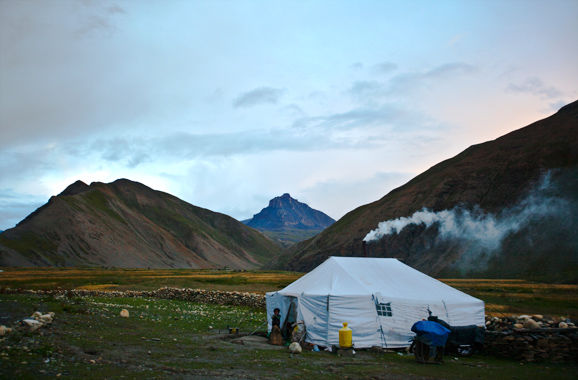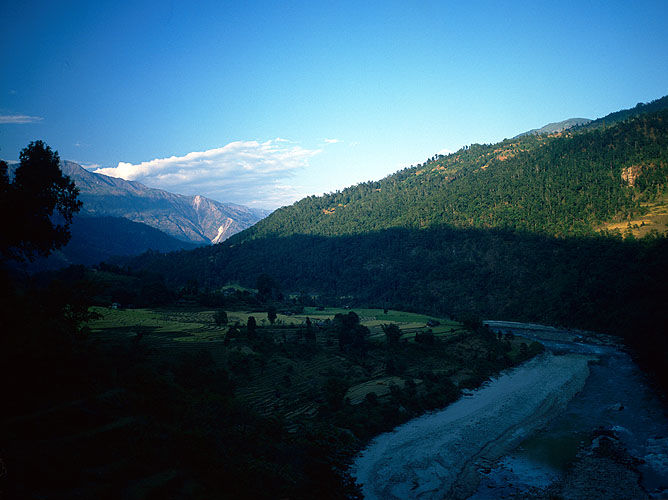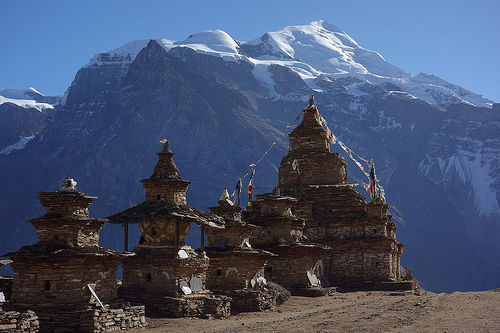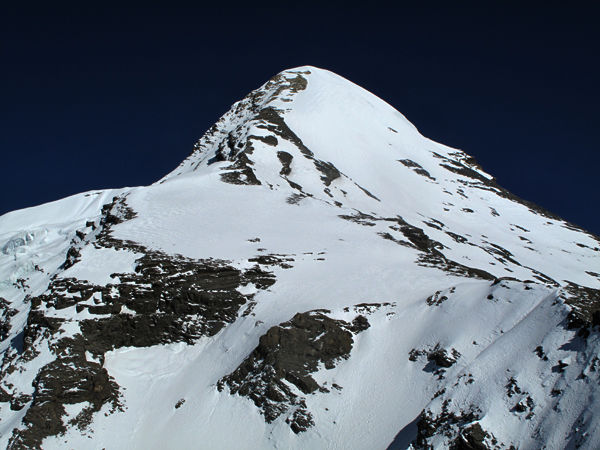 If you are on the look out for a destination that provides the serenity of nature with the thrill of adventure- Nepal is your place. This little landlocked country that resides amidst the gigantic countries of China and India, is completely covered by the Himalayas, and sometimes its beauty is lost amidst the commercial tourism of India and China. But, lately more and more people are flocking here. Not just adventurists or daredevils, but even those who don't want normal vacations of sight-seeing, but an experience that they can take back. Snow covered peaks, melting glaciers and magnificent valleys makes Nepal one of the top places in the world for adventure, especially trekking. Home to the world's ten highest peaks and a UNESCO world heritage site, Nepal is also as much about its culture and heritage.
Trekking through Nepal doesn't just mean walking up and down the mountains and the valley. Trekking here means exploring the culture, the beauty, learning local languages, eating local cuisines (rugged mountains are hardly the place for 5 star restaurants), meeting the local people (these hilly tribes will teach you a thing or two about adaptation and survival), enjoying the soothing climate (It is plesant on the ground, but as you go higher it might get chillier. Carry woollens, for sure), and lastly, getting a taste of some mountain adventure.
There are so many treks in Nepal that you will have to keep coming back to complete all. There are local companies that organise treks, you can pick one that grabs your attention- from Kathmandu Valley to the Kanchanjanga Mountains, they cover it all. If you are a first time trekker, you should probably opt for this option.
If you want to add some more excitement to the adventure, I suggest you pick a map and trek on your own. But, surely take a local guide along. Independent treks will help you find more places that are off the beaten track instead of walking with the herd. And lets accept it, routinely planned trips are not as fun as spontaneous ones. The good thing about a country that is entirely covered with mountains is that new routes to trek open up almost every season. There is no need to go on a crowded trek to a already known place. Save yourself from the mainstream places that are on the bucket list of almost everyone and go find a new way in this country. It will be worth the effort. So, here are some off-beat beat recommendations for trekking in Nepal.Of course, this is just a tip of the iceberg, there are many more new paths that you can travel along!