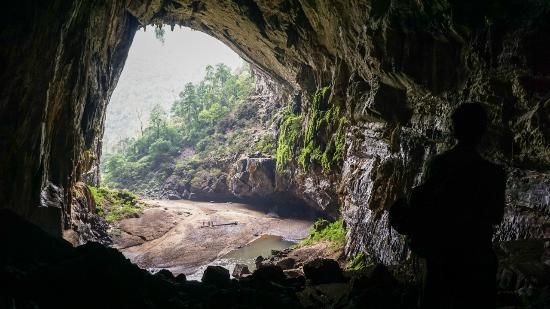 My friend Sowmya and I were planning our places to fit into our 10 days trip of Vietnam and Cambodia. Trek to Hang en cave idea was suggested by her and i readily agreed to it with out much thought.In the 7 days Vietnam trip, 2 days go for this trek.After confirmation of the dates with Oxalis Adventures for the trek, we have planned other things and dates for remaining places in south Vietnam.
Hang en cave is one of the 3rd largest cave in the world and it is a must see place when you head for Vietnam. This 2 day 1 night trek shows you all sort of terrain ranging from downhill, uphill,river crossing, walking along the plains in the midst of chirping birds and drizzling(Depends on the weather).
Hang en cave located inside Phong Nha-Kẻ Bàng National Park.It is a UNESCO World Heritage recognized site, both for its exceptional cave system, awarded in 2003 and for its biodiversity, awarded in 2015. It is home to the world's largest cave, Hang Son Doong, as well as Asia's longest dry cave system spanning over 44km.This cave has come in many movies for its spectacular view.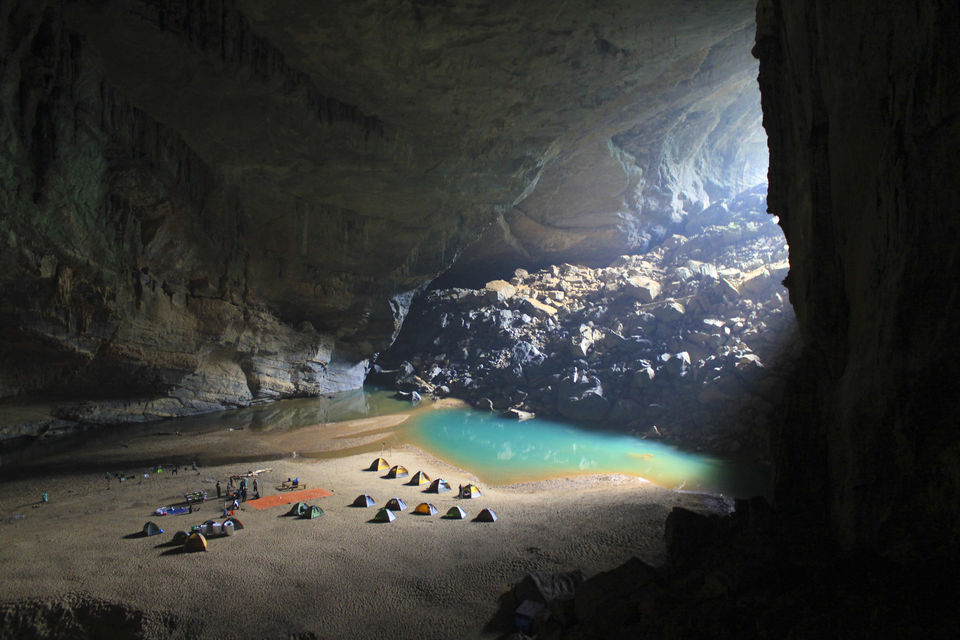 Hang en means "swift".It is home for millions of birds.The cave was "discovered" by British explorers in 1994 and has only recently become accessible to visitors. Hang En was carved from the limestone of the Annamite Mountains 3 million years ago by the Rao Thuong River.Earlier cave was used by local ethnic people as shelter and also as a hunting ground.
A pick up van arrived on Day 1 to our stay at 8 am on dot to the Oxalis Adventure office.After waited for a few minutes, a slide show having details of trekking place, route for day 1 and day 2,Ban doong village and the instructions to follow was presented to us.Our group had 13 people from all over the world including Norway,US,Malaysia,Thailand and Korea.We got two guides, 4 porters and 2 helper guys.
"Grab your trekking shoes, choose one size larger..."
"Submit your passports in office and put the most needed items like cameras inside your dry bags to carry"
After all these instructions we all transported to a different vehicle to reach the base site from where our trek began.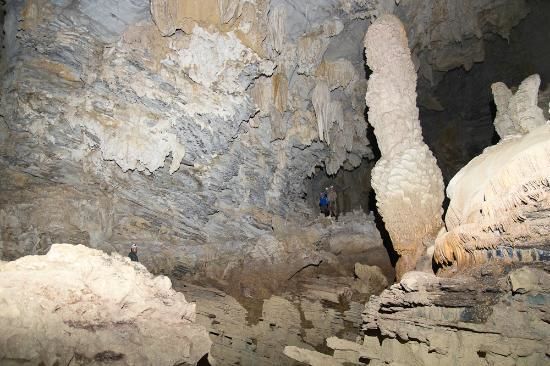 The full experience of this trek is written in the blog http://quenchedbywords.blogspot.com/2017/10/hang-en-cave-trek.html
Tidbits:
1.Block the dates well in advance before landing Vietnam.Mention clearly whether you are vegetarian/non vegetarian
2.Wear full sleeve easy dry tops and full pants.
3.Pack necessary medicines.
4.Practice walking for 1 hour daily if you have not trekked before.It involves lot of walking.
5.Oxalis Adventure tours is the only authorised people to conduct tours so go via them for the great experience.