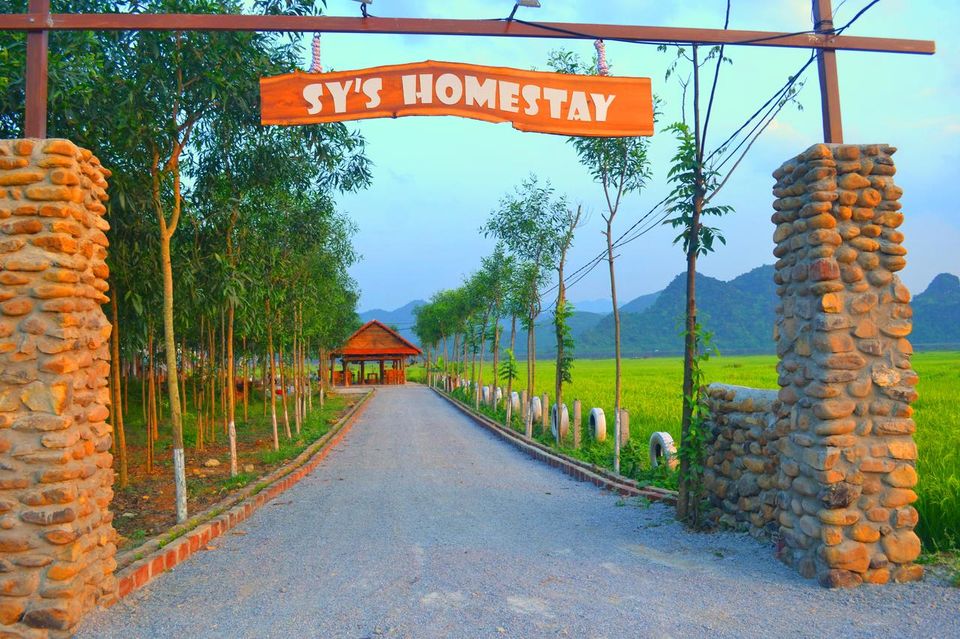 There are many ways to explore Vietnam. You can book a travel tour, or go backpacking with friends, or even choose to stay in five-star accommodations in Hanoi. But if you're looking for an authentic experience, where you can live like a local and interact with not just the people, but also the place, head to Sy's Homestay in Phong Nha.
Made for
A quaint bungalow situated in the middle of rice fields in the Cu Lac village, Sy's Homestay is the ideal place if you're looking to relax. Get away from the perils of the modern world and enjoy some solitude here with your spouse or family, and then head back rejuvenated.
About the property
Run by Sy, his wife Huyen, and daughter Luna, the lovely homestay is situated just about a kilometre away from the main Phong Nha town. The location of the homestay makes it a great base to explore the Phong Nha-Ke Bang National Park, which is a UNESCO World Heritage Site.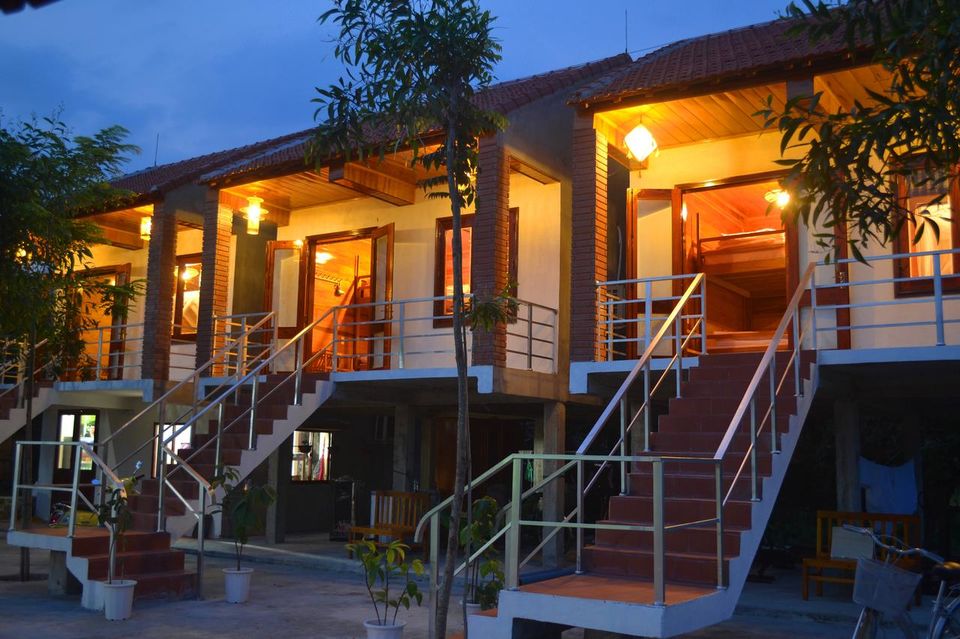 The homestay offers three private bungalows with mountain views of the national park. Each of the bungalows have a double bed, two large bunk beds, en-suite bathroom with hot shower and an outdoor shower, air-conditioning, and a fan. The bungalows also have a balcony/terrace.
There is also a common area with hammocks and chairs and tables for the guests to sit and relax during the day, as well as a playground for children. The common area offers great views of the sunset across the rice fields. Bicycles are available at the property for guests to explore nearby areas.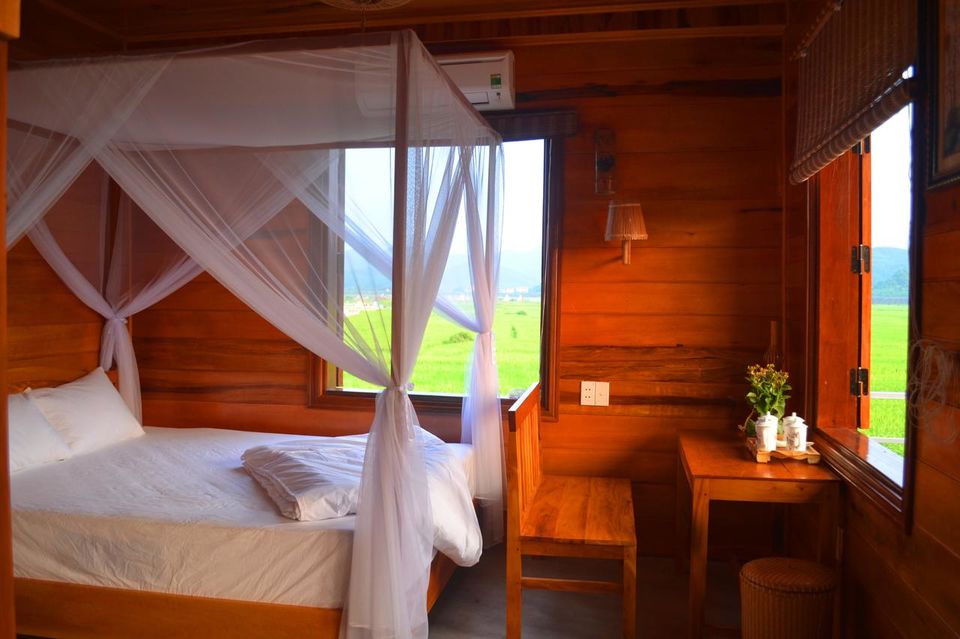 Cost
The price for each of the bungalows start from about ₹2,900 (10,00,000 VDN) per night. This includes breakfast, a bicycle and laundry. You have to pay extra for other meals.
Food
The homestay serves a continental breakfast each morning, however the onsite restaurant, which is managed by Sy's wife, primarily offers Vietnamese food, which is absolutely delicious, but the options are limited. You can still ask for slight customisations and the staff will be happy to help you.
There are restaurants nearby in Phong Nha where you can head to for a more international food experience. However, if you're looking for traditional food, then the in-house restaurant is a great option.
Best time to go
Phong Nha has a tropical monsoon climate, with hot and humid summers and cool and moist winters. However, in some years, the temperatures can drop to as low as 6°C in winter. February to August is considered the best time to visit the place and explore its full potential—whether you want to visit the national park, caves or the heritage sights.
What to do there
The Phong Nha-Ke Bang National Park is the primary attraction for travellers visiting the area. You can go for a trek around the National Park in addition to exploring the beautiful, naturally-formed caves like Hang Son Doong (the world's largest cave), Tu Lan Cave, Hang En, Paradise Cave and many others. The homestay also offers two paid tours—The Abandoned Valley Trekking Tour, and the Caving Tour—in association with Jungle Boss, another homestay in the area. Each of these tours cost about ₹5,000 and last about 12 hours.
In addition to this, you can explore the area around the homestay on a bicycle and interact with local farmers and fishermen for a more grounded experience. Each evening, you can witness the sunset from the homestay itself while you sip on your evening cup of tea.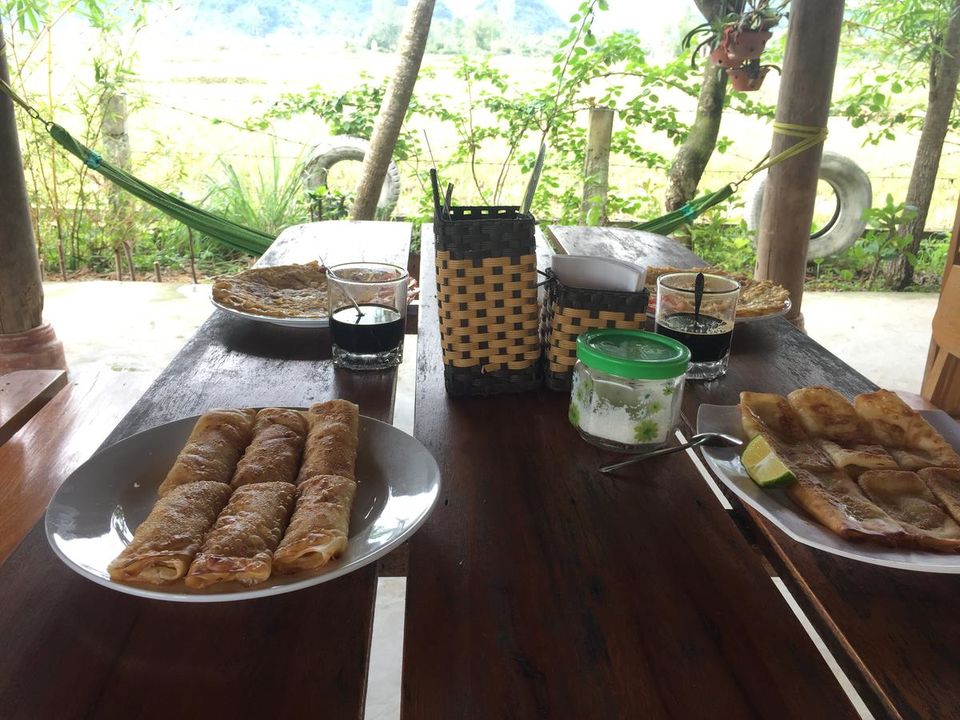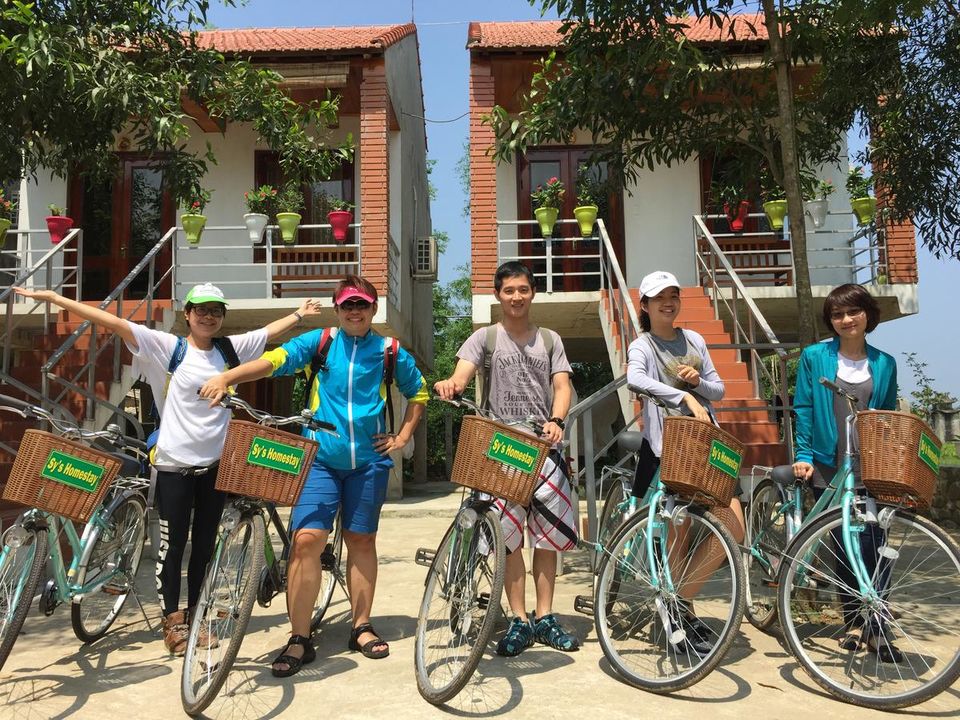 How to get there
Sy's homestay is based in Cu Lac village (Phong Nha town), which is 45km from the closest city which is Dong Hoi, where the train and bus stations are located. Sy's offers a private pickup and drop from Dong Hoi.
By Air: The closest airport to Phong Nha is Dong Hoi, but the number of international flights to here are extremely limited. There are however several connecting flights from New Delhi's Indira Gandhi International Airport (IGI) and Mumbai's Chhatrapati Shivaji Airport to Hanoi's Noi Bai Airport. The prices for a flight from Delhi/Mumbai start at around ₹18,500 (one way). Once you land at Hanoi, you can either take a flight to Dong Hoi, which is over 500 km, or choose to take an overnight train journey. From Dong Hoi, you reach Sy's by road.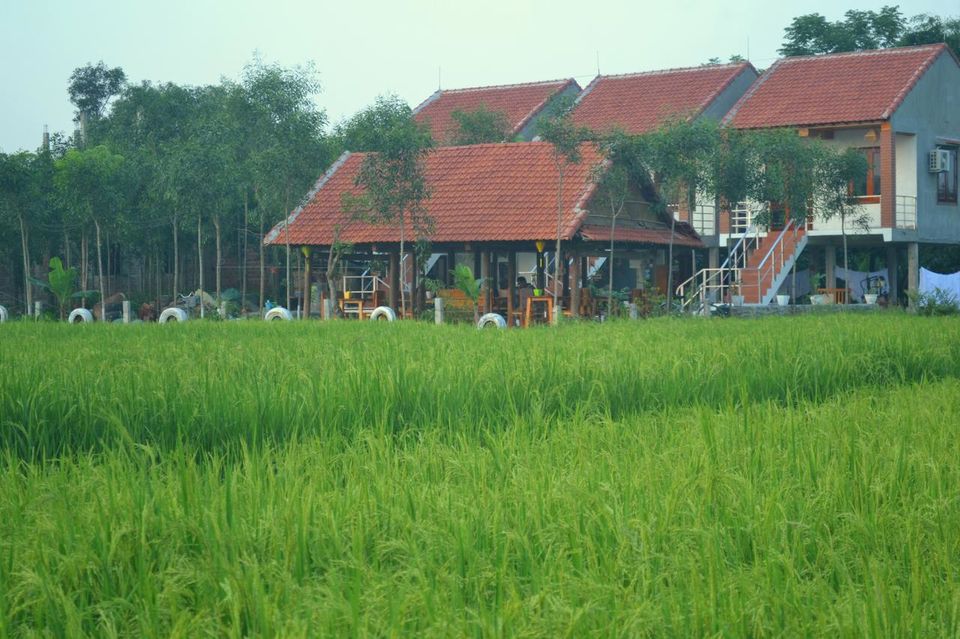 Know of other such cool places in Vietnam? Write about them and help the traveller community on Tripoto grow!
All photos from booking.com
Frequent Searches Leading To This Page:-
Vietnam Tour Places, Vietnam 4N 5D Itinerary, Vietnam Tourism Office In India, Vietnam Tour Operators In Vietnam, Delhi To Vietnam Flight, Places To Visit In Vietnam