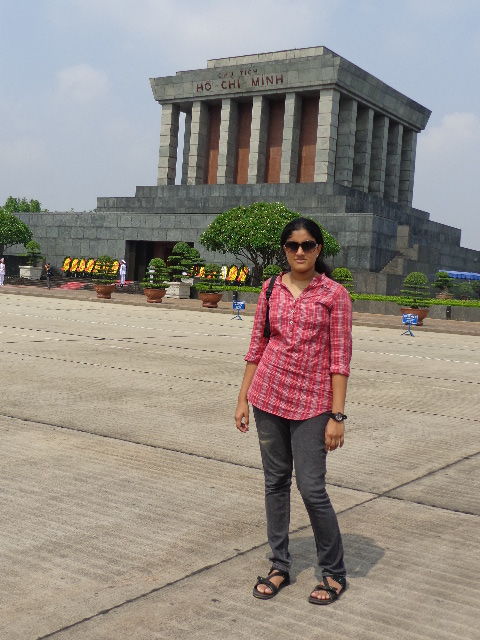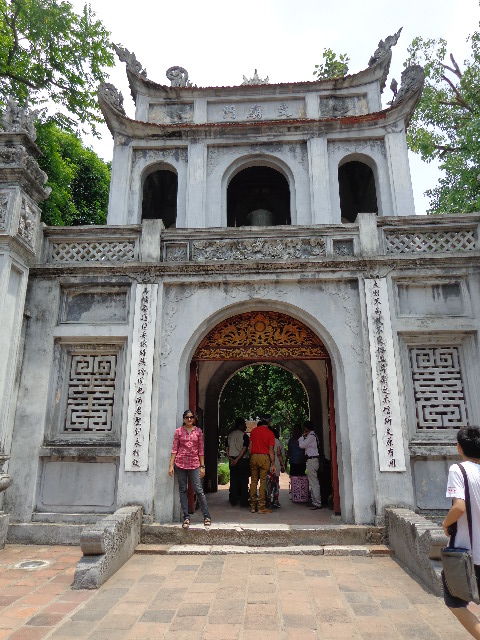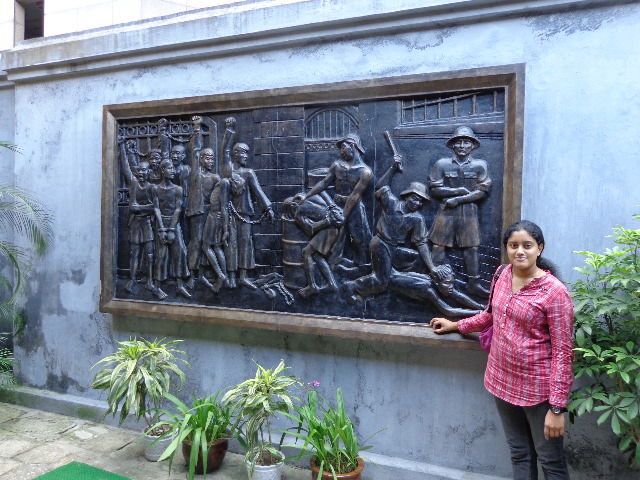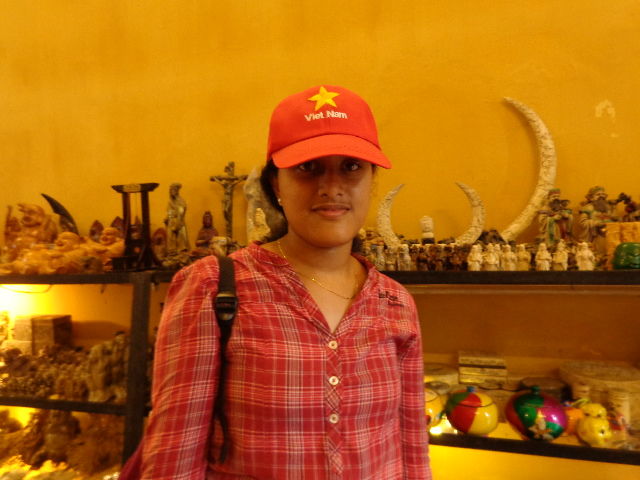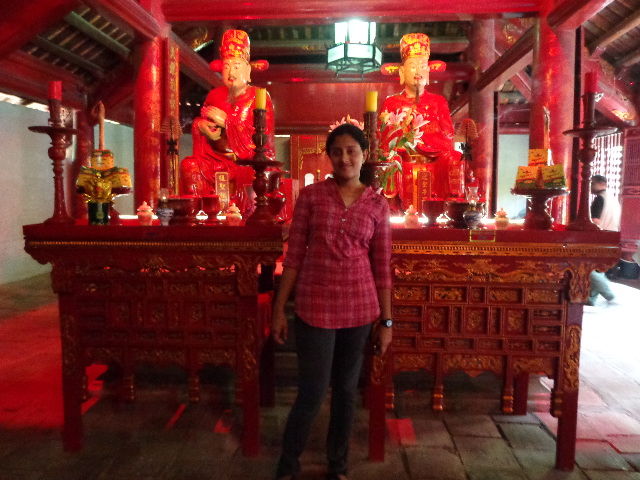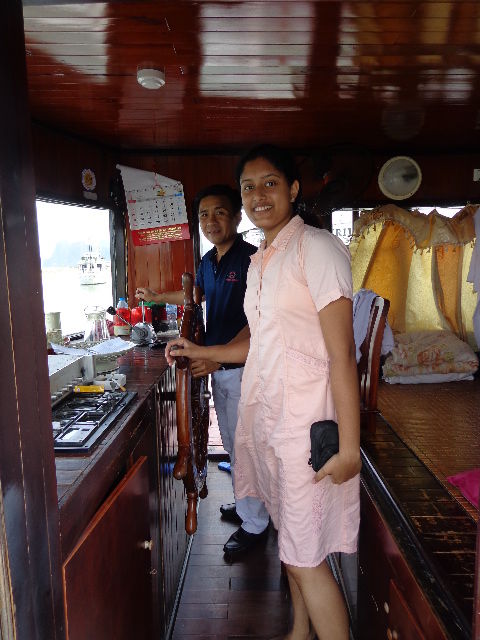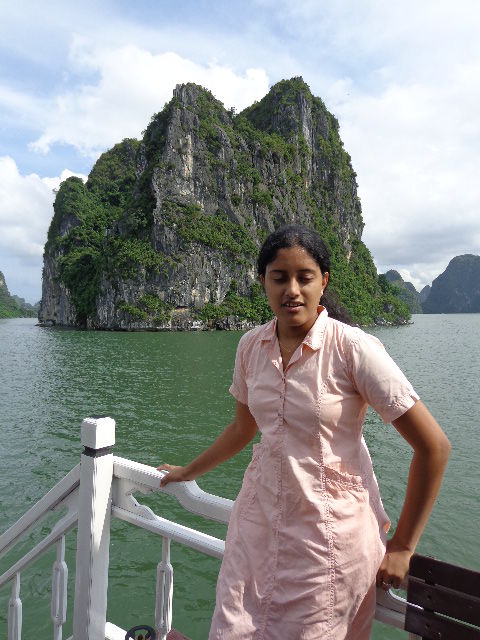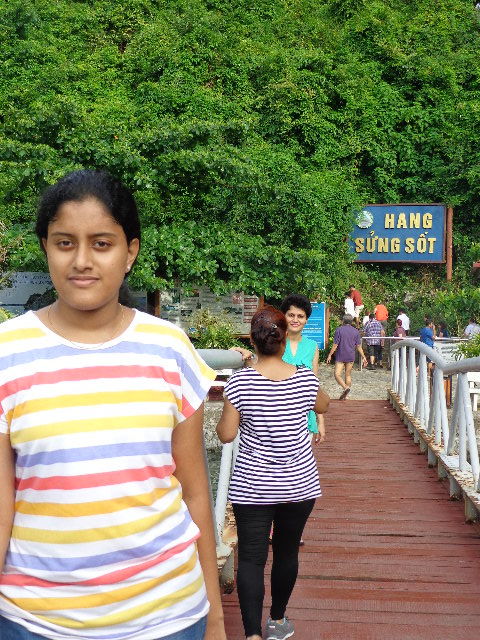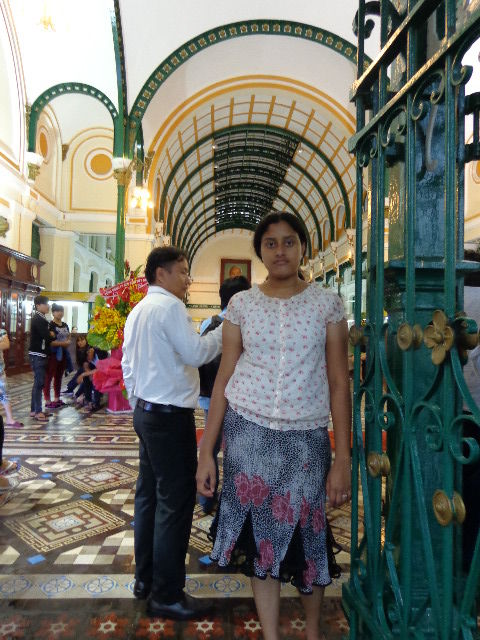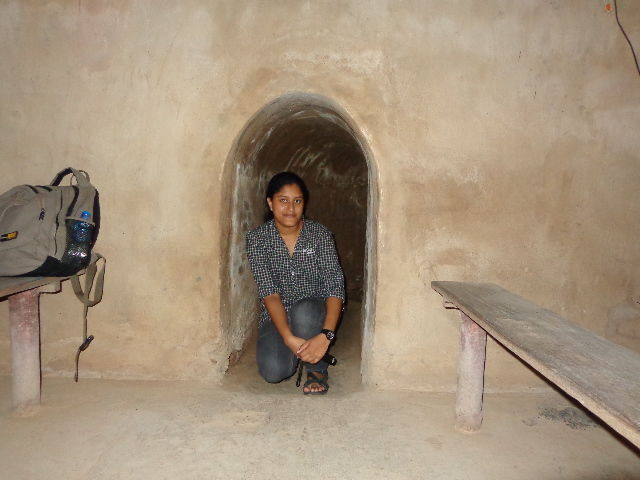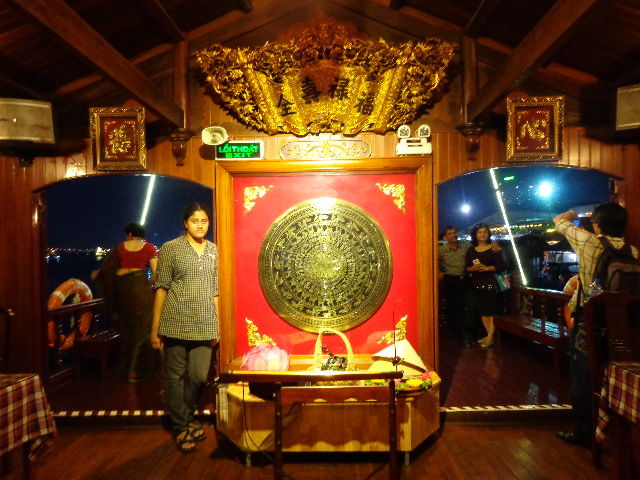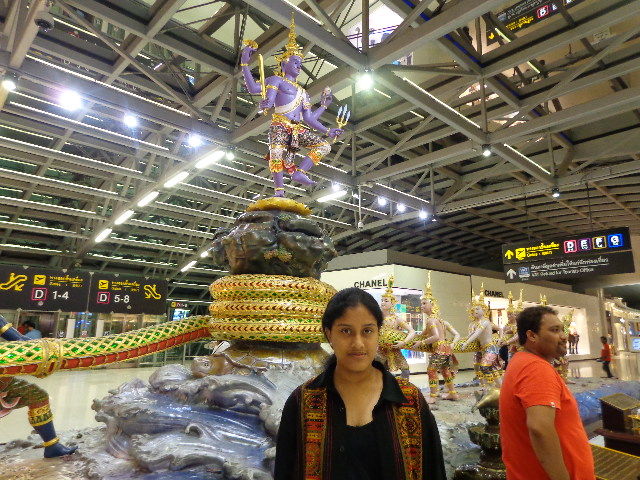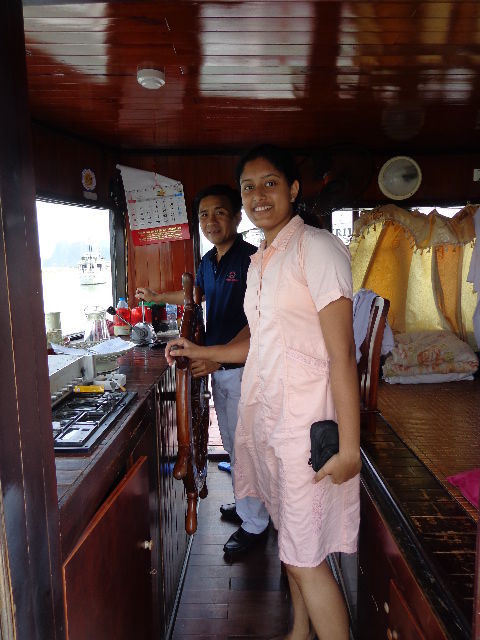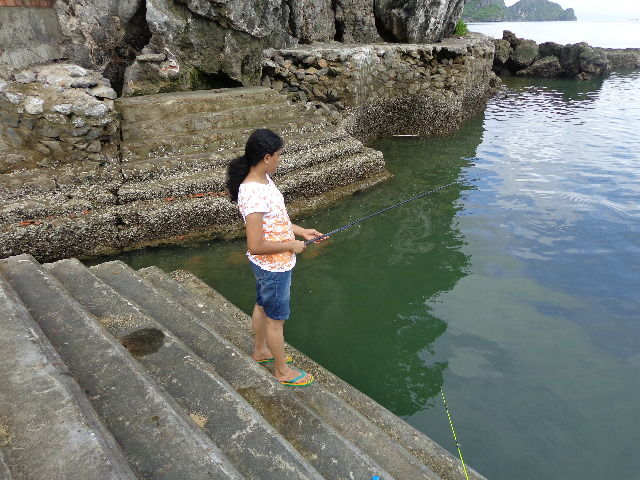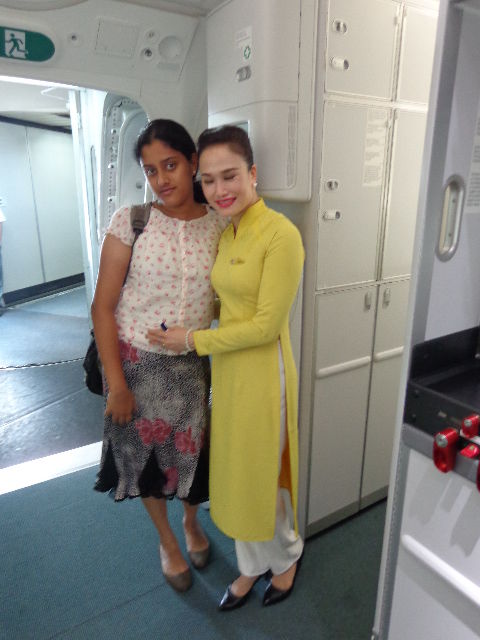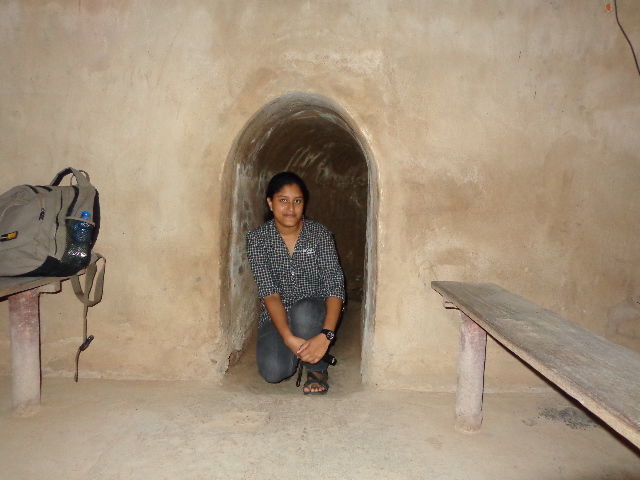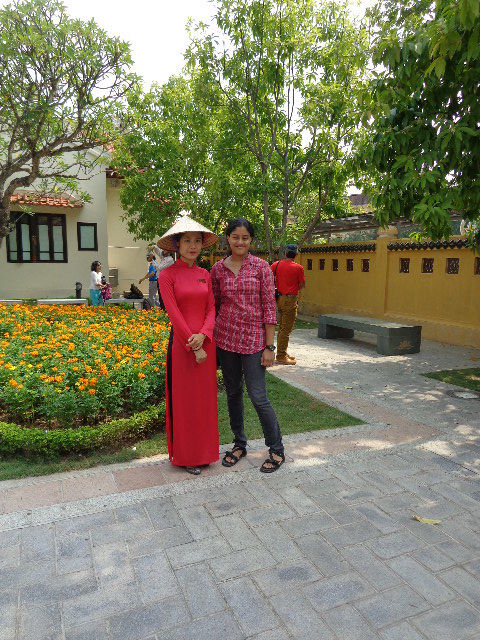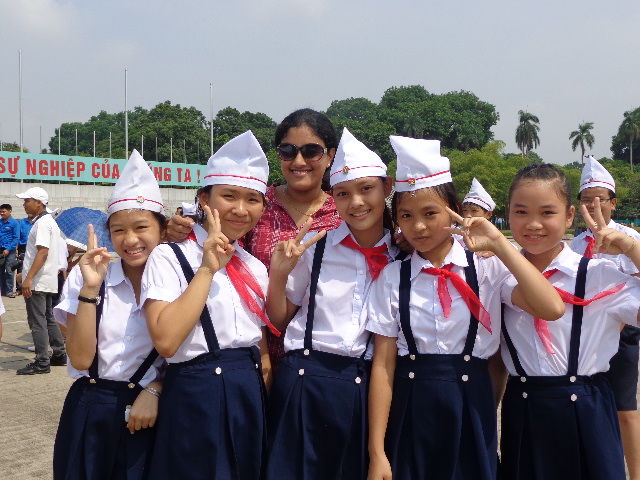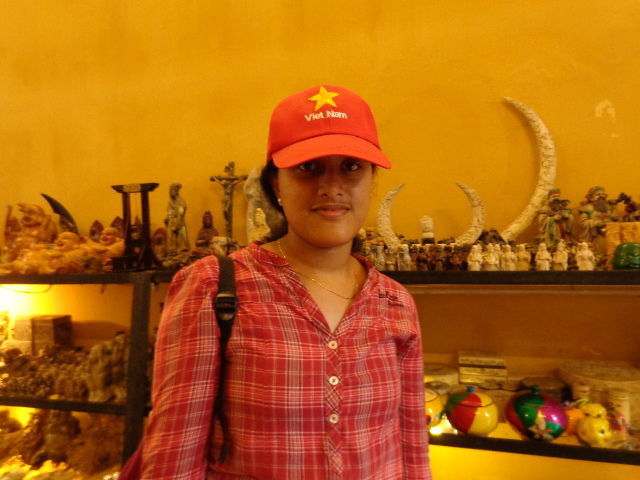 Transitions are easy to recognise, difficult to define and describe. Vietnam's transition is no different: easily experienced by the visitor but hard to express adequately in words. The eastern coast of the Southeast Asian peninsula bordered by the South China Sea on the west and south, China to the north, and Laos and Cambodia to the west, is a fantastic geographical description about the S-shaped country Vietnam.
Maybe I am fortunate enough; it was a complete free trip by the Embassy of Vietnam in India, for 7 days with diplomatic visa. The interesting part is that this is my first international travel all alone. I could experience the world beyond the bubble which I was confined to. From Kochi at 20.30 to Bangalore, from Bangalore 00.30 to Bangkok and reached there at 5.30 (ICT=1.5 hrs + IST), finally to my destination Vietnam from Bangkok. Upon the arrival at Noi bai International airport after the long journey, it was almost time for lunch. So we were taken to a restaurant for lunch. Oh my God! The food was sumptuous. Vietnamese cuisine is varied from that of Indian. The fusion inspired Vietnamese dishes are really authentic.
The capital city of Vietnam, Hanoi has a lot of places to explore such as Ho chi Minh complex that include Ho Chi Minh mausoleum, museum, one pillar pagoda, Ba Dinh Square.
To my amazement I could see the body of leader Ho Chi Minh embalmed at the mausoleum. Hao Lo prison is another tourist destination. We had a meeting with VNAT( Vietnam National Administration of Tourism) on how to improve tourist flow from India to Vietnam. We were taken on Rich Shaw rid to see the daily life of Hanoi with plenty opportunity of capturing photos. We could also enjoy the traditional water puppet show, a unique northern Vietnamese art form especially designed for depicting scenes from rural life and episodes of national history. There were totally 14 episodes starting from clown. Among the 14 the fairy tale was spectacular. The night life at Hanoi is mainly at the beer corner where you can enjoy cheaper beer along with magic shows and flash mob at streets.
Exploring an island with sandy beaches caves, floating villages to padding around the bay on a kayak. Hay long bay consist of solid rock limestone formation over 500 million years with emerald green water surrounding them. About 3.5 hours drive from Hanoi is the UNESCO site Hay long bay. I've never imagined myself on a cruise. I did my first cruise at hay long bay in V'Spirit Cruise. Most adventurous part was kayaking in luon caves area. I started kayaking at about 6.30 in the evening, it was getting darker. Along with me an old man accompanied, both of us don't know anything about kayaking. Our kayak got stuck to a cave but we managed to move ahead. Finally a breath taking sight on the other side of the cave Oh it was awesome. No camera can capture that view only eyes can. Huge rocks around making you feel as a caterpillar in front of a huge giant. It was fantastic. And our way back it was almost 7, enjoyed a lot at the middle of deep waters.
Looking down from above hay long bay with its thousands of craggy limestone islands surrounded by sparkling lapping waves paint a grand picture. We also explored the amazing sung sot caves in the bay. We got a chance for cooking demonstration. It was a task of wrapping some veggies in an edible rice sheet. We made spring rolls. At first my spring roll was like a hot dog too fat but the second time I made a proper roll. Finally we could enjoy the fruit of our labour. Night at cruise was really superb. All sat on the top of roof sipping vodka, debating over smaller issues while the breeze made its way through our body. Next morning began with Tai chi exercise its simple Chinese martial arts the movements being so gentle that reduces stress. The food in cruise was really authentic with squids, octopus, oysters and much more. Hay long is worth to be added to everyone's bucket list.
From the capital city of Vietnam to the busiest city of Vietnam we travelled in Vietnam Airlines. Ho Chi Minh City also called as Saigon is the busiest and largest city in Vietnam. Life in Ho Chi Minh is really different from that of Hanoi. Ho Chi Minh also have a lot of tourist destinations such as Reunification palace which was the former residence of the President of South Vietnam until 1975(I remember the information by our guide). Some other tourist destinations are Old Saigon post office which is still functioning and Notre Dome Cathedral.
The Cu Chi Tunnel Complex is more of an amusement park. I was astonished to see the swell in the number of visitors thronging to Cu Chi, the 250-km web of narrow, twisted underground tunnels. Cu Chi tunnel are the tremendous work done by guerrilla fighter during Vietnam War, the complicated network of tunnels that remain to these days. We moved only 20 meters though it extended kilometres, it was fun. We could enjoy tapioca & peanut powder along with green tea that was given to the fighter during those times.
Our final dinner at Vietnam was at Indochine cruise. The cruise moved through Mekong delta and we could enjoy the dinner with a folk dance in the cruise. As it was the last day in Vietnam I stepped out of my hotel alone at about 11.30 at night to explore places. When I moved there was a flash mob I saw it for a while, and then had an ice-cream. Then went to many streets and finally I understood that I lost my way. I was totally lost in the busy city at about 1'o clock at night. I walked about an hour without finding my way and finally found it and reached my hotel at about 2 AM.
This travel is result of anxiety and eagerness. I could see new places and explore different horizon. Vietnam offers great diversity for the tourist: from sea and island, cuisine and cruise, heritage and village tourism to adventure, sport, agriculture and ecological tourism. Although, along with Laos and Cambodia, it belongs to the poorer of bloc in ASEAN, Vietnam is growing. Poverty is declining, standard of living and quality of life is improving. I didn't want to return back from Vietnam but I have to, at least physically.