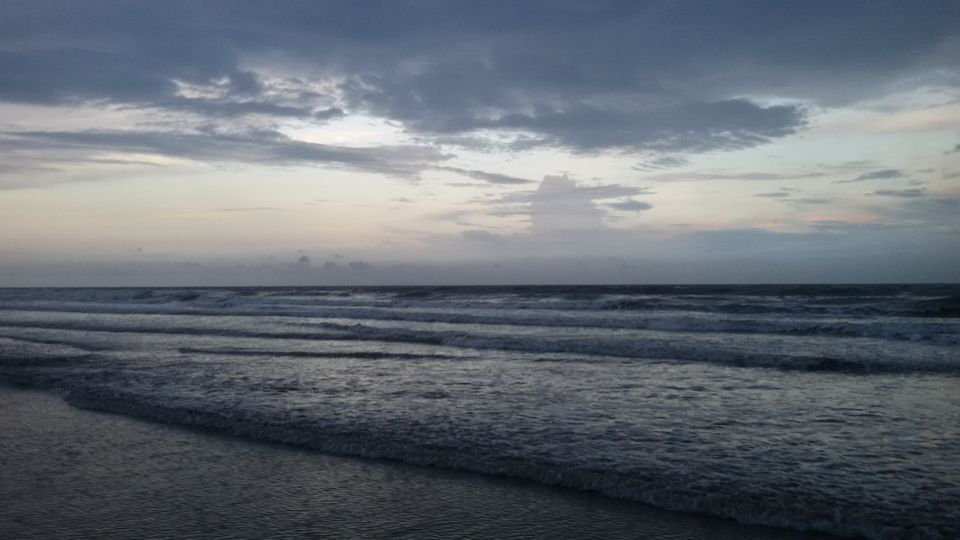 When someone mentioned to me about this place, I thought she was mentioning about the famous city of lakes "Udaipur" of Rajasthan.
Photo blog on Udaipur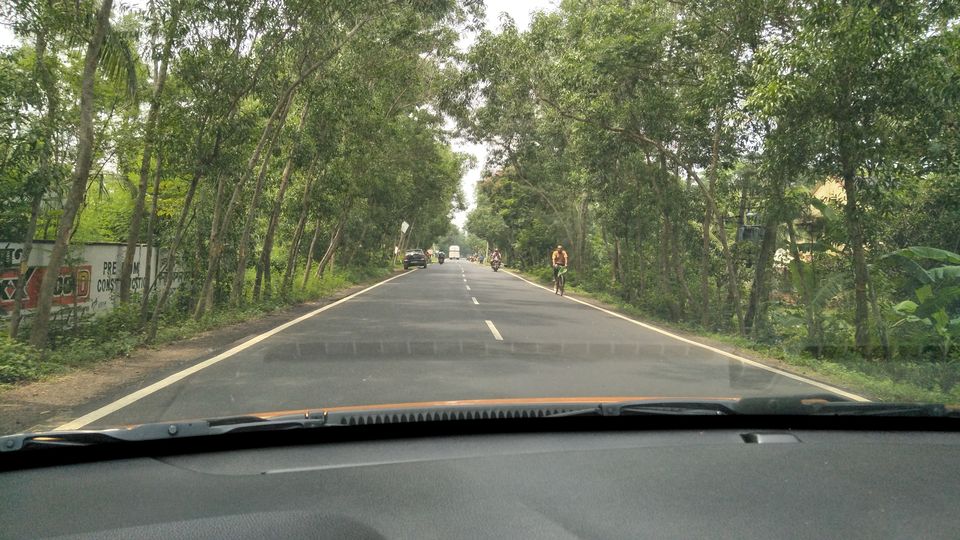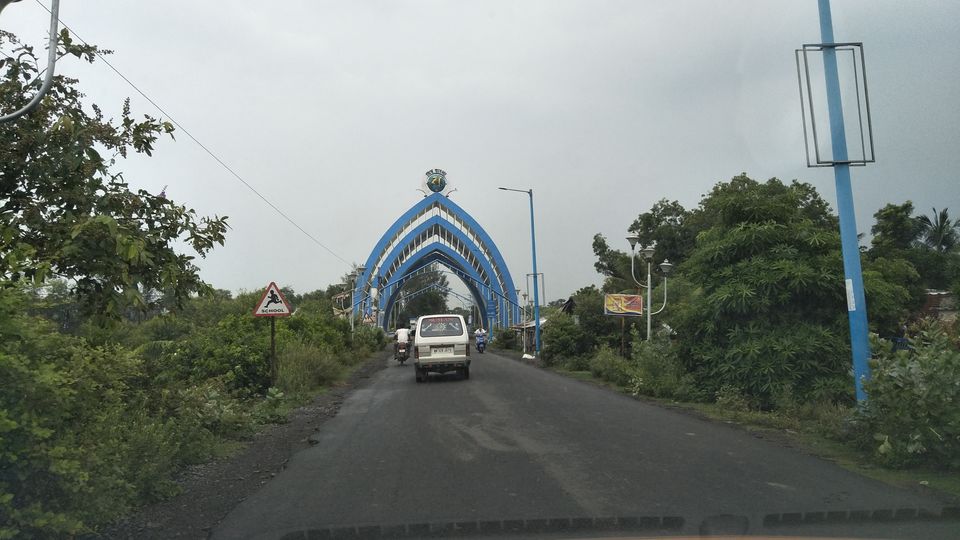 We started off our journey at around 7 am through New town (Kolkata) ->Beliaghata expressway - >Kona expressway ->Kolaghat via NH 16 -> Nandakumar -> Contai via NH 116 B ->Kanthi -> Digha -> Udaipur beach ( 3kms ahead Digha railway station) and reached Digha by 12 pm. Since, the weather was really awesome for me to drive at leisure and not to rush to the destination.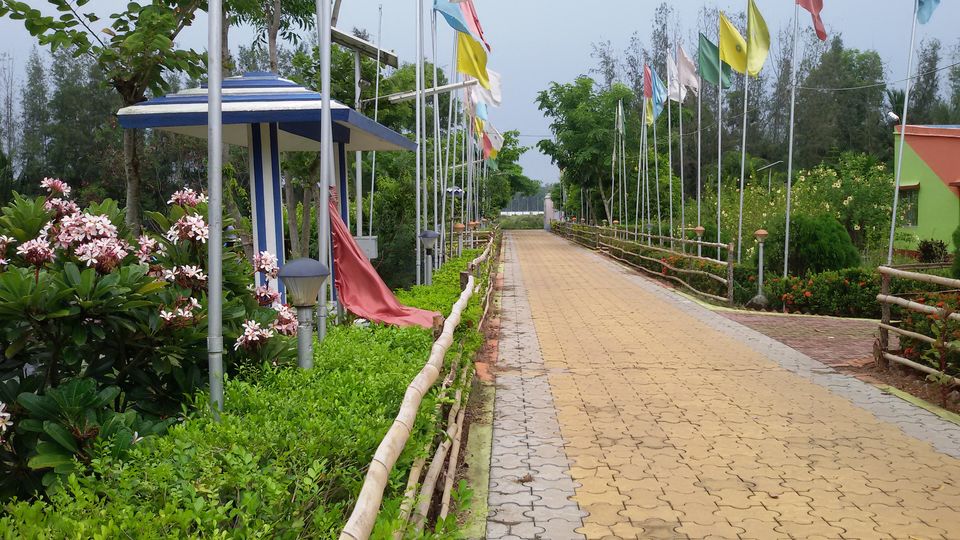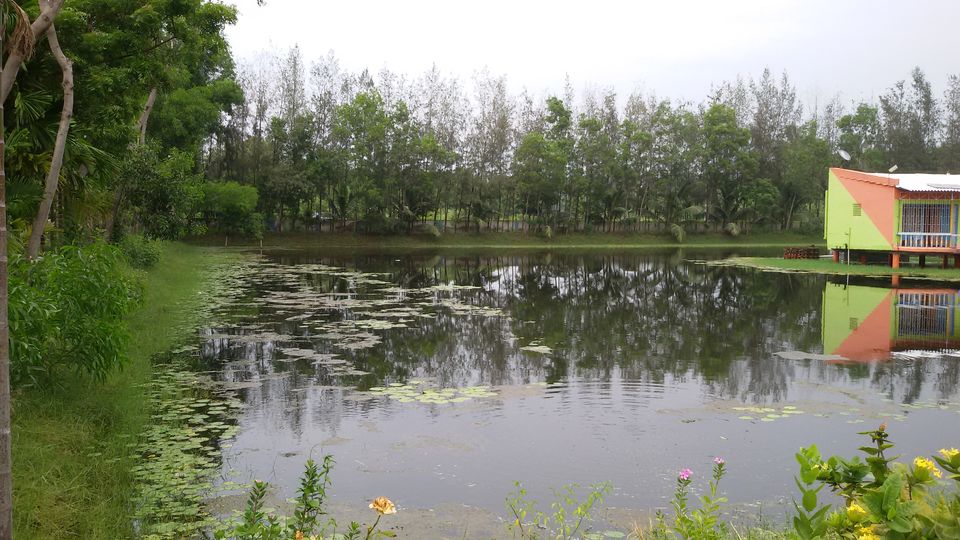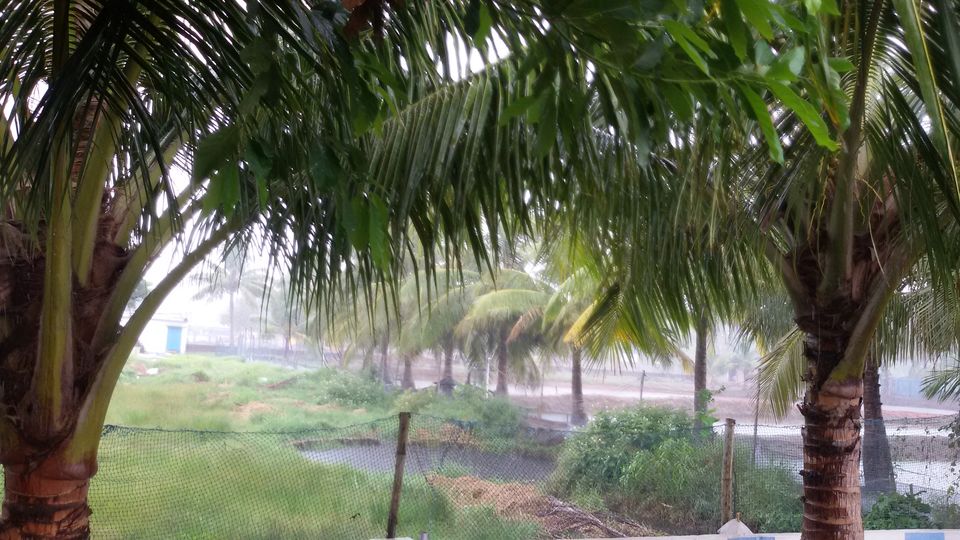 Stepping into Udaipur beach, I could sense the un-spoilt beauty tucked away from the jolt of commercialization.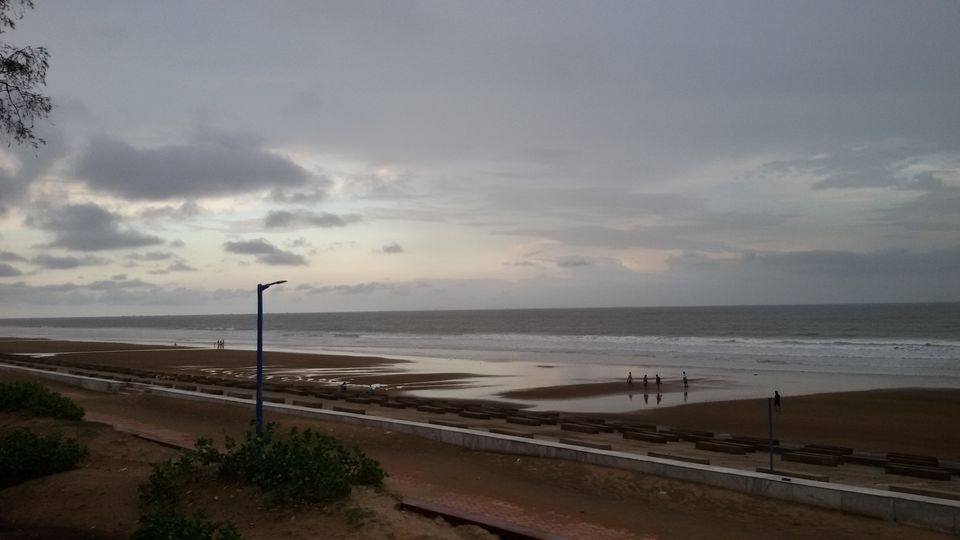 The romantic sea beach of Udaipur can be flawlessly a destination of ideal peaceful weekend. After gazing the sea and walking around a bit, we came back for our lunch at the resort. Since, there are limited option, so we had to pre-order our meal, prior to our arrival. In-case, someone who wants to eat outside, will have to then arrange their food from nearby New Digha. In the evening, we decided to take a stroll again for some cool sea breeze. We could hardly find any shacks or hawkers around the beach near to our resort. And the beach is quite flat and driveable.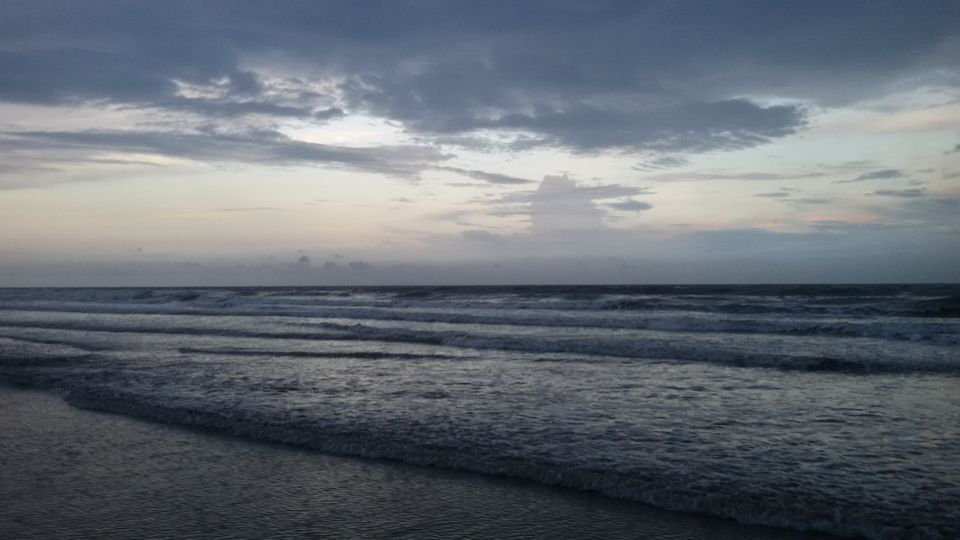 As the dusk was setting in, clouds also got denser and myriads of colours splashed the sky making it a perfect sight to gaze.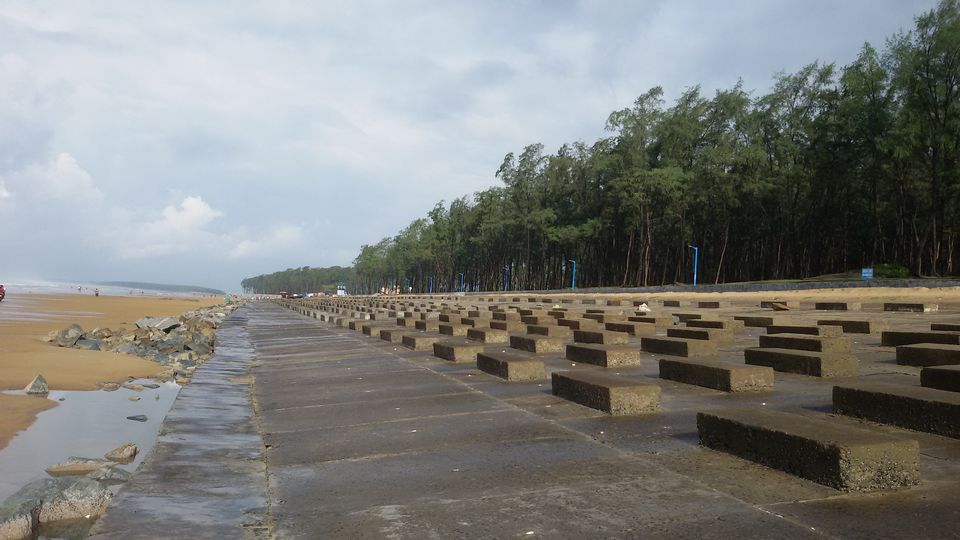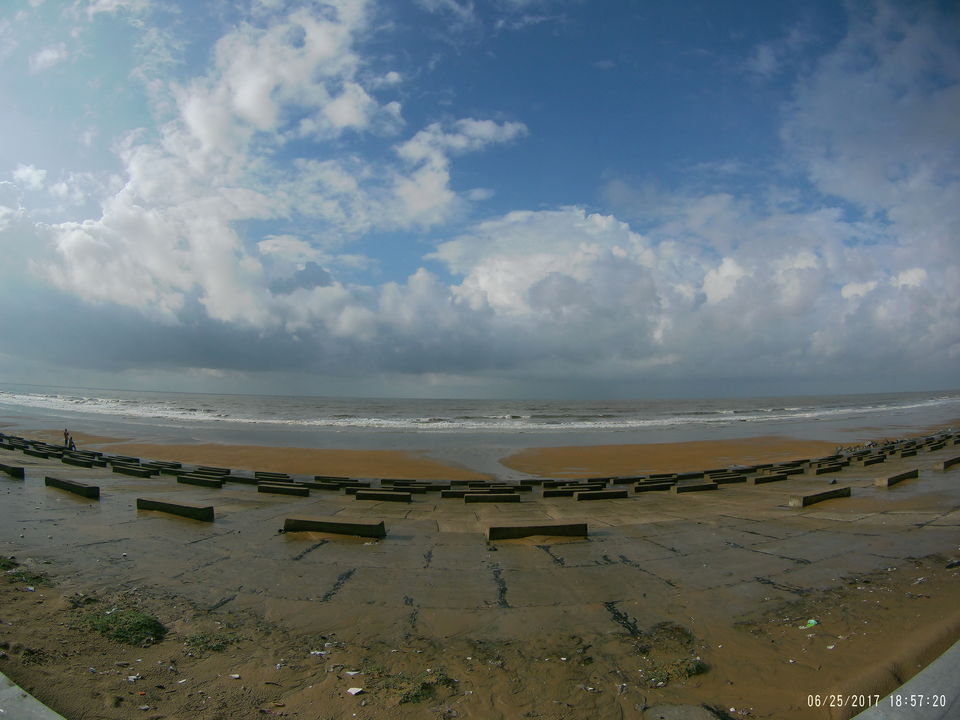 Talsari falls under Orrisa state. So, while driving there, I realized, suddenly the language on the hoarding and shop name changed into Oriya, which made me realized that we were now in Orrisa. Talsari, another unexplored sea beach located in Baleshwar district of Orrisa.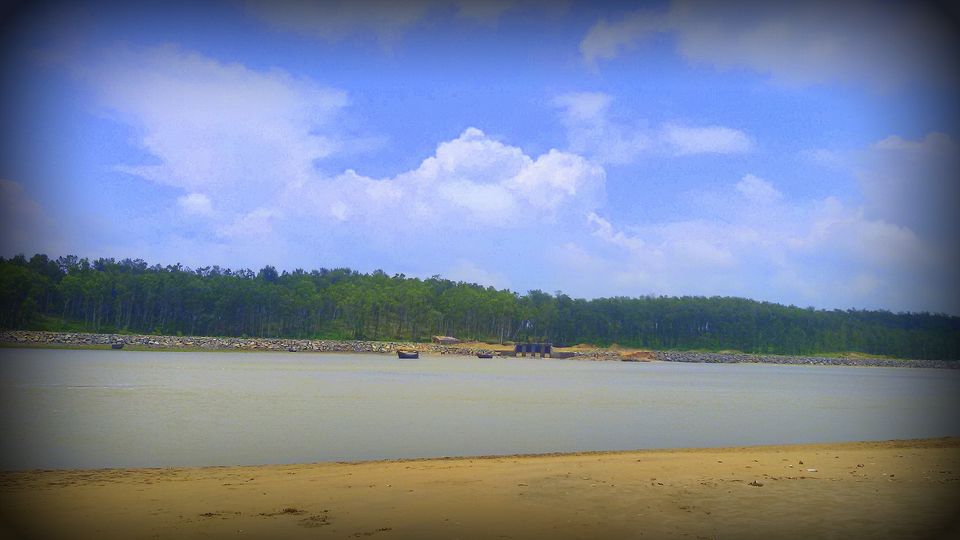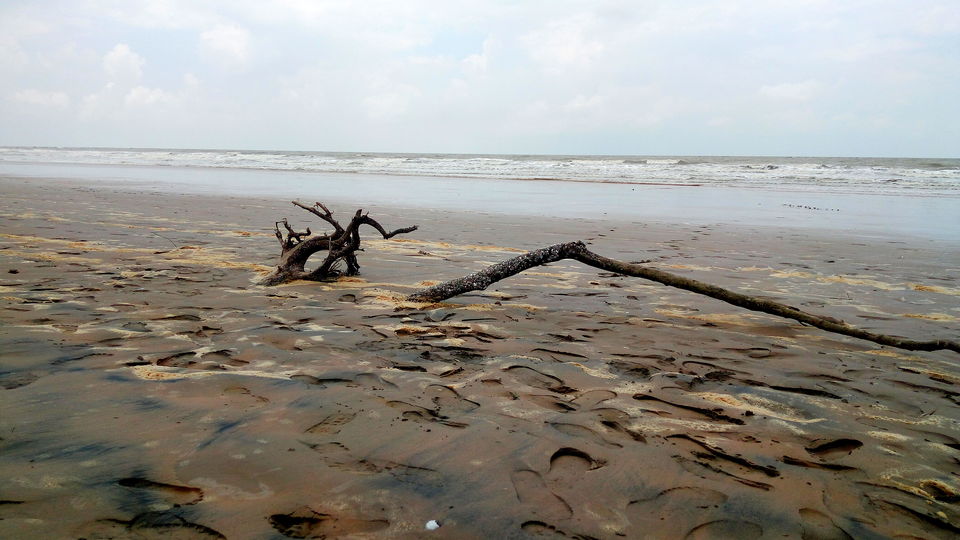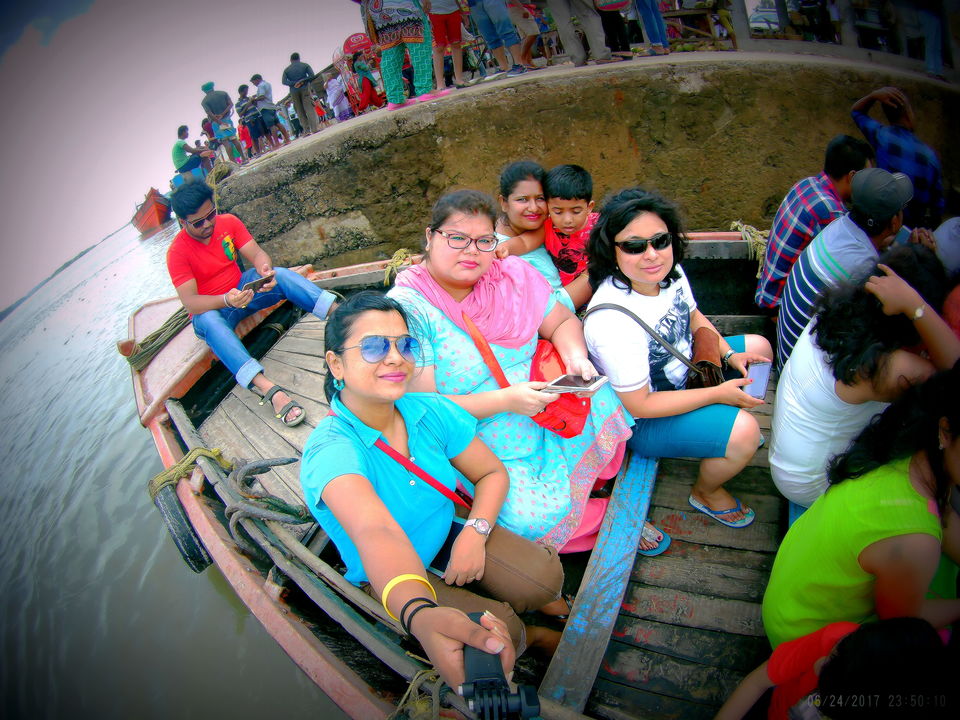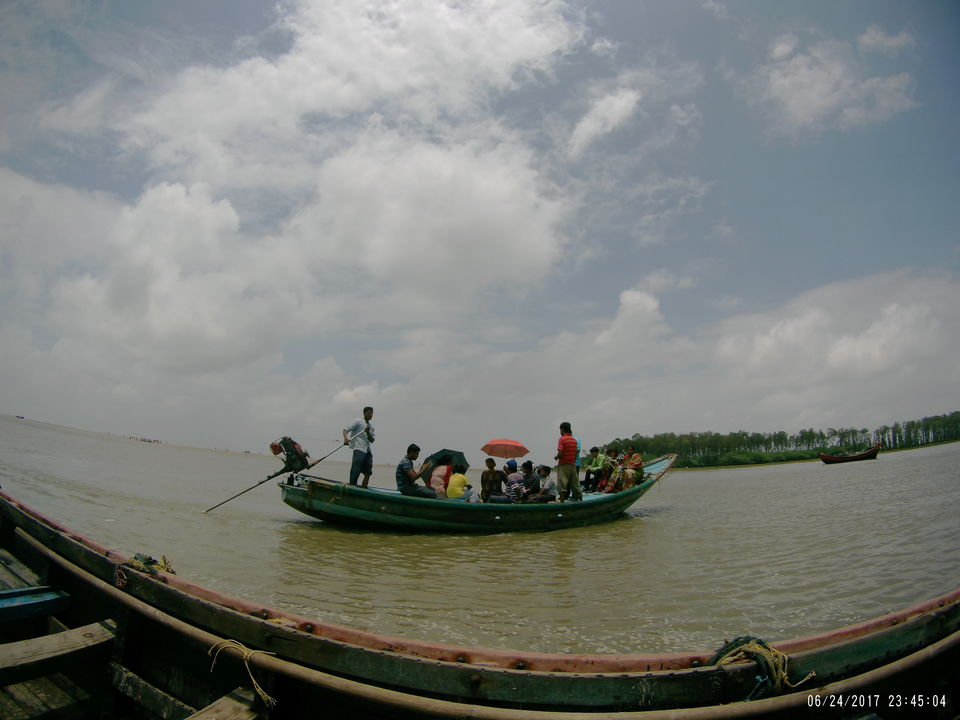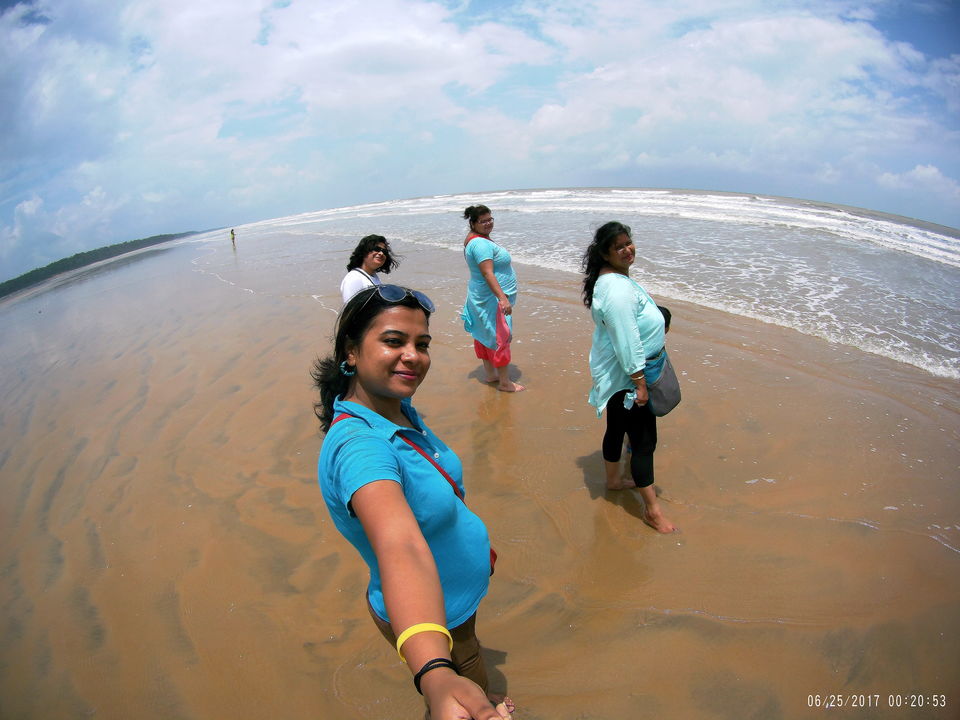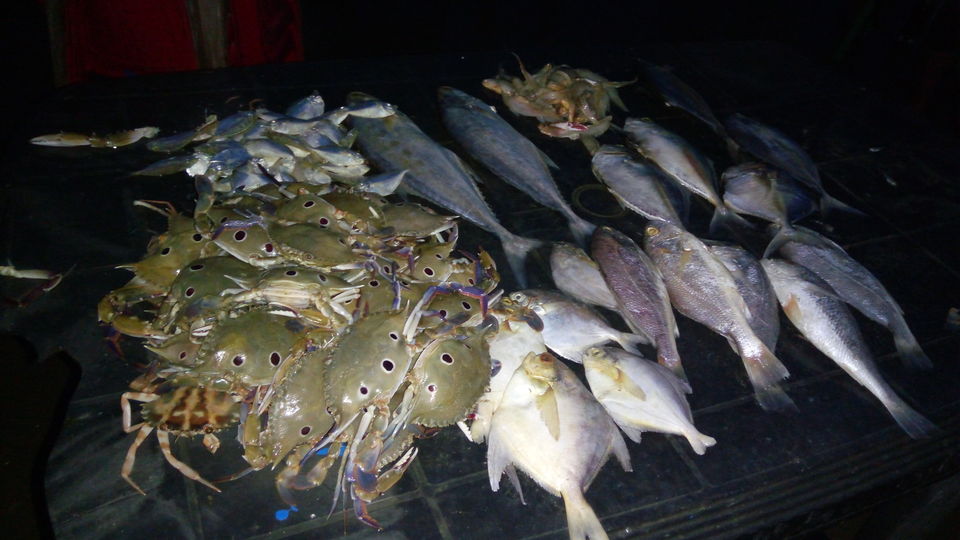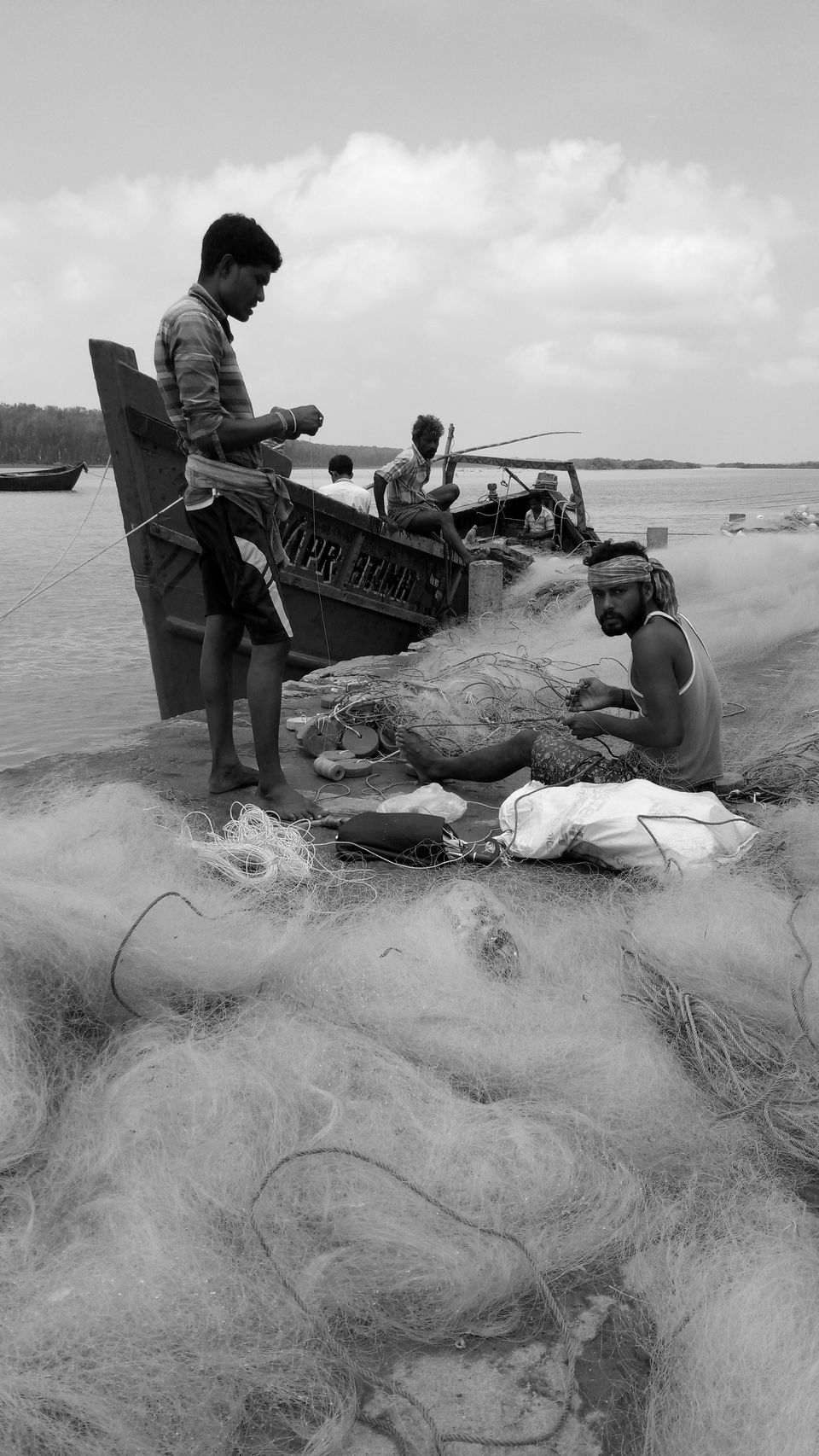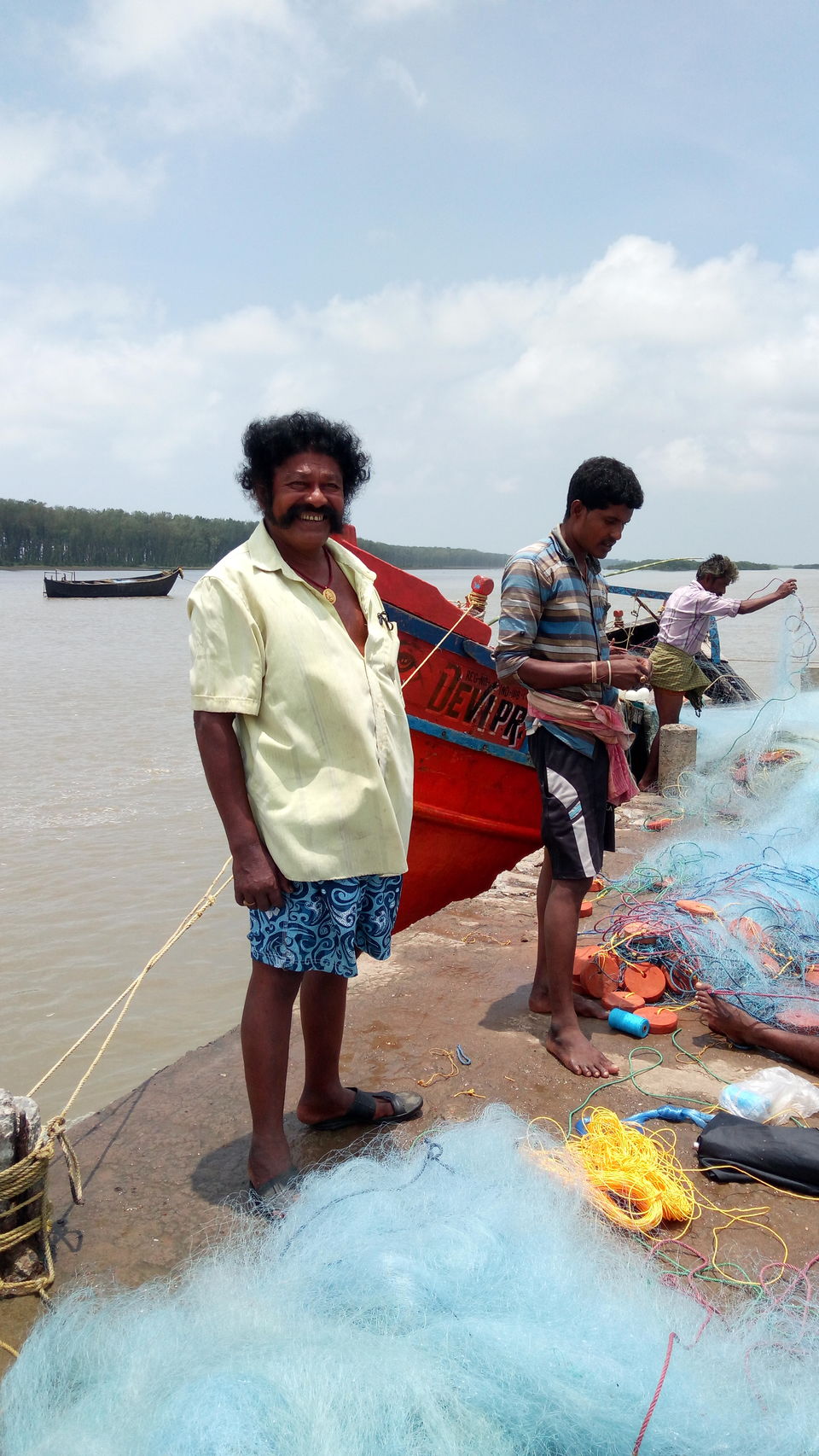 The happy fishermen seems to be working along the shore all throughout the afternoon.
The food served by stalls are fresh and hygienic and prepared in front of you in the beach. Oh yes, sip coconuts, it's very cheap there!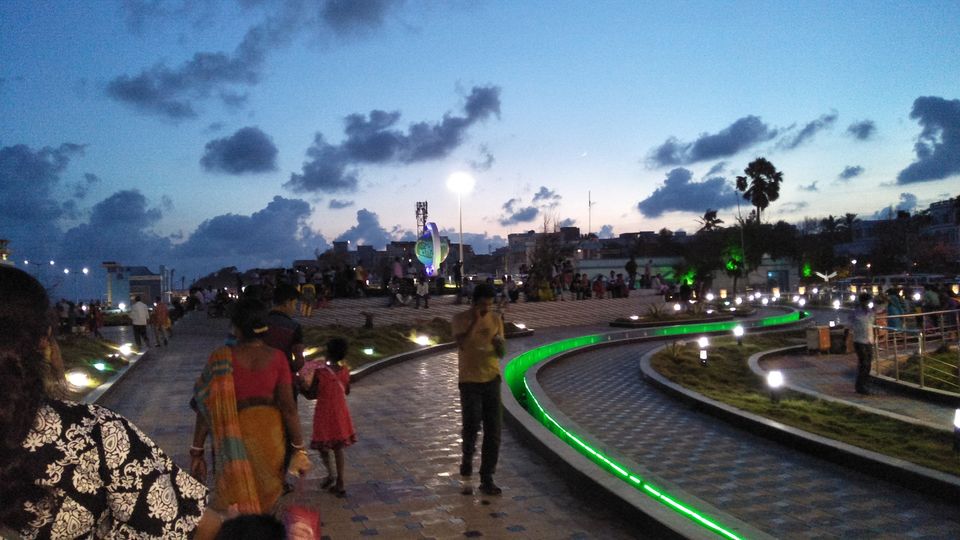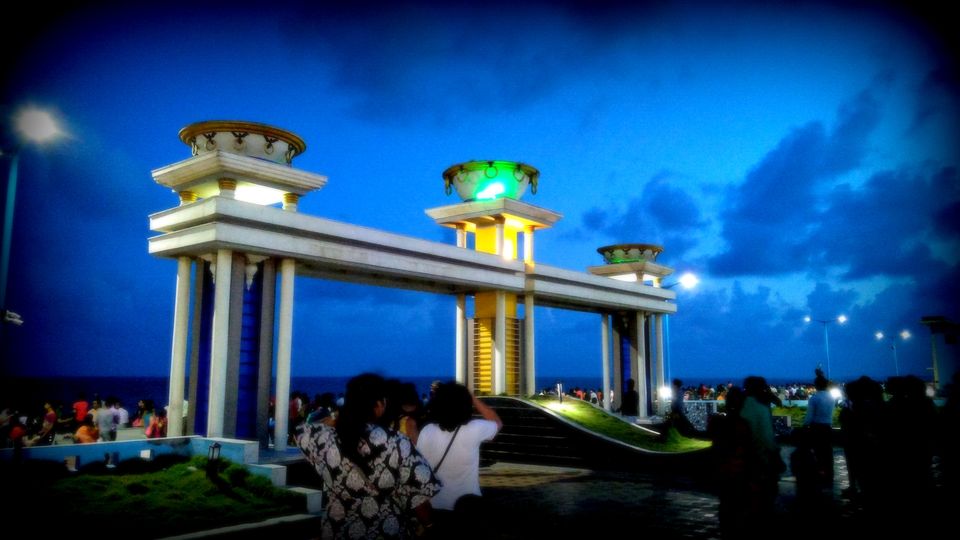 Next morning, I got up early, as I didn't want to miss the opportunity to witness the morning sun at the virgin beach of Udaipur, before my return.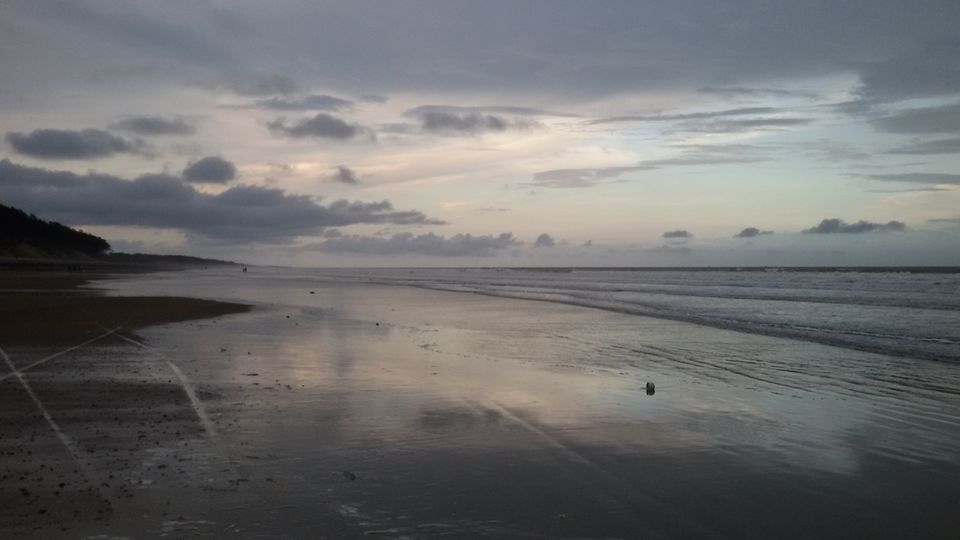 If you are fish lover, it will be a nice idea to buy fishes from the fisherman on the sea shore from their early morning catch.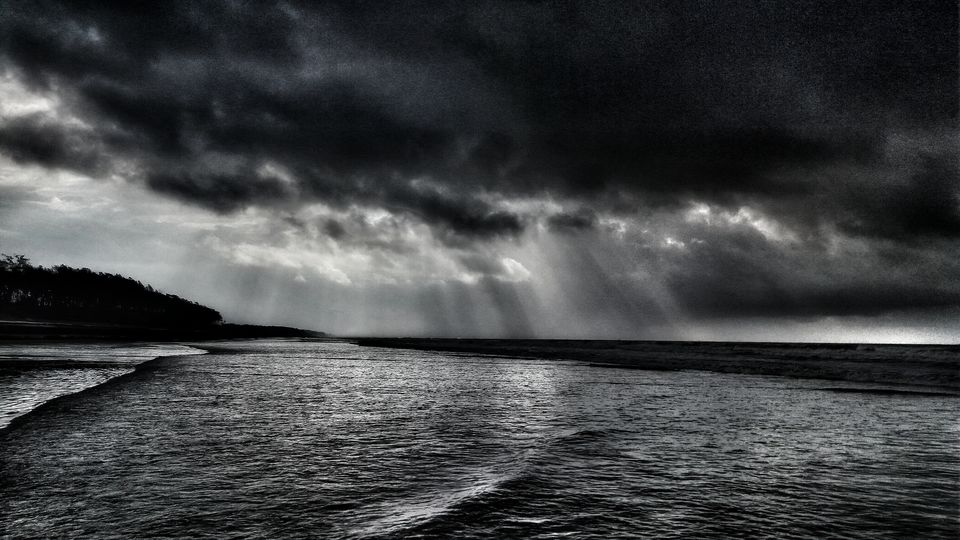 But suddenly, while I was happily taking pictures of the morning sky ,weather-god seems to act a little funny and while I marched towards the beach, it started to pour incessantly with the sun still shining bright. I was then quickly hoping for a rainbow to occur, but the sky turned darker.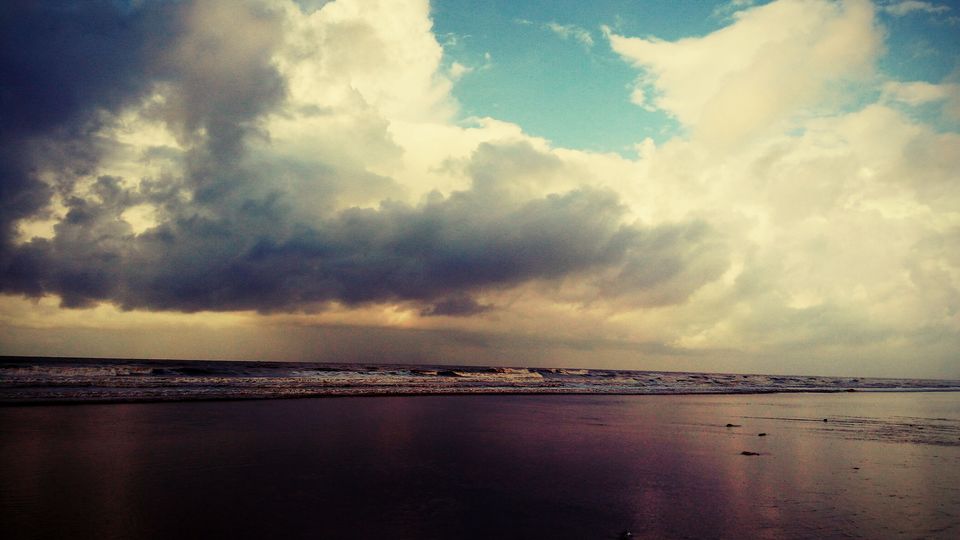 Later, what I could also witness was the mind boggling shades of the sky perfectly complimenting the waters.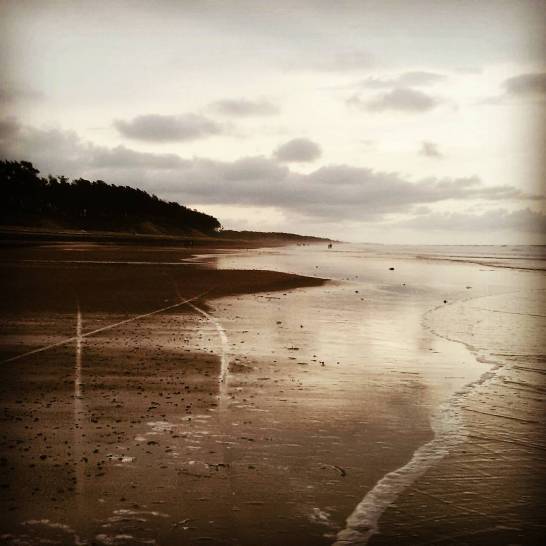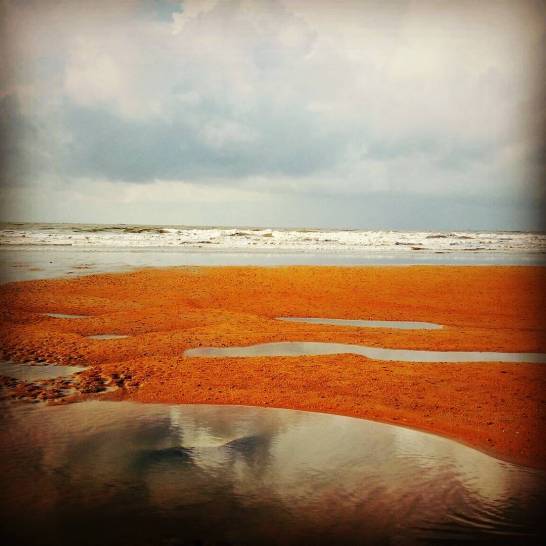 It was amazing just to stand rain-soaked and gaze at the beauty and the vastness of Bay of Bengal.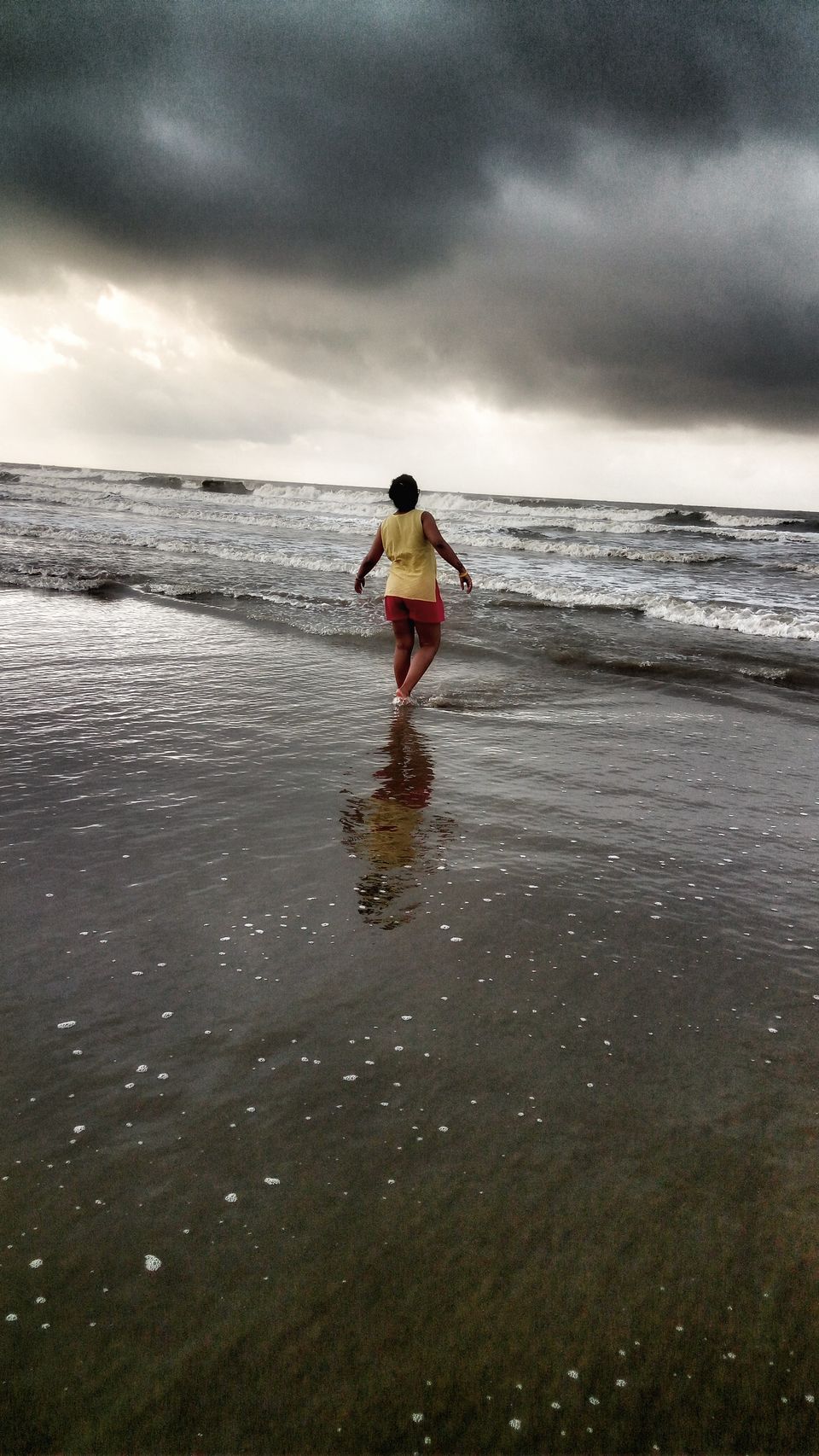 Some facts about this place :
The nearest Airport is Kolkata.
200 Kms from Kolkata. Drive till Digha on Grand Trunk road/ Kona Expressway till Haldia Expressway to reach Nandkumar. Take the third exit from Nandkumar Circle and drive upto Digha through Contai bye pass. Udaipur is just 3 KM from Digha Bus stand.
By Train:
You can take the trains from Howrah and reach Digha station. You have to hire trekker or private taxi to reach Udaipur.
By Bus:
This is the most convenient way. Reach Digha Stand, regular Volvo, deluxe and state transport buses are available from Kolkata (Esplanade) to Digha. Take a trekker (motorized cycle van) to reach your destination.
There is only one resort which is run by state fisheries department in Udaipur called Oceania Tourist Complex. Must book online well in advance. Also the tent facility is also available.
What to eat:
Not many eateries nearby except the resort kitchen and few small shacks serving bengali food here and there. One shouldn't miss gorging on sea fish like Jumbo prawns, bhetki, hilsa, pomfret, crabs etc which are available readily in the beach shacks.
When to Visit:
This all-weather tourist spot can be visited anytime during the year.
So, in-case you are planning to give Mandarmani and Tajpur a miss and going a bit ahead to witness this solitary beach away from the chaos. Please do so before it comes under the jolt of commercialization. FOR A COMPLETE STORY HEAD OVER TO MY BLOG http://the vagabong.com