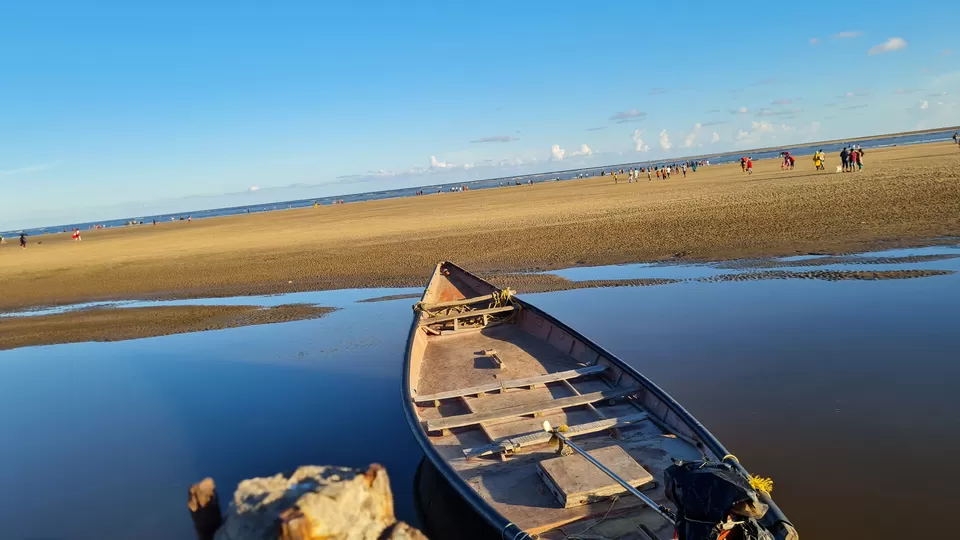 West Bengal has it all - from the quaint hill stations of the Himalayas to the rolling beaches along the coasts of the Bay of Bengal. One such beach destination along the Bay of Bengal is Digha. Digha is one of the best places for a short weekend trip. The huge waves crashing on the rocks along the beach throws up a spray of water which kisses the people sitting on the beach and listening to the melodious Rabindra-sangeet. The experience is sure to sooth your tired heart and soul. Here is a list of everything you need to know if you want to visit Digha.
Know more about Digha by clicking here.
How to reach Digha?
Digha is very well connected with Kolkata through Volvo bus , Non- Ac bus and trains. One can choose the mode of transport according to ones budget and time.
It takes around 4-5 hours to travel to Digha from Kolkata by bus and around 3 -4 hours by trains. Busses can be booked through redbuses.in / sbstc website/ makemytrip / goibibo.
Read here how Digha is suitable for solo as well as group travel.
Where to Stay?
There are innumerable hotels in New Digha and Old Digha. Once you get down at Digha from bus there would be people from the hotels asking you if you need a place to stay. So, you can reach Digha and do a 'spot booking'.The advantage of spot booking is that you can choose you place of stay conviniently.
You can also choose to book you stay from the online website sites like goibibo or makemytrip or booking.com.
book your stay clicking here:
Here are a few options that you may choose for your stay:
(1) Hotel Sea Sand: This hotel is located at about 2kms from the old Digha sea beach. The rooms are comfortable and staff behaviour is nice. For your lunch you can order all the seafood that you want to taste and they would get them from the international fish market nearby from the freshest catches of the day.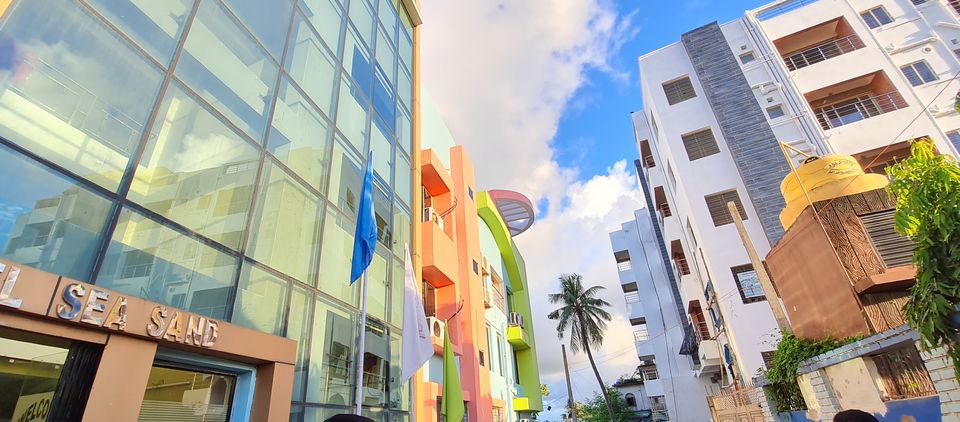 (2) Hotel Sea N Sand: This accommodation is a little expensive but designed to give you beautiful experiences from the moment you step in. Located at just about a kilometer from the beach , it allows you to walk and explore the beach whenever you want to.
Ideal Duration of stay:
Digha is suitable for a weekend visit. Digha is also suitable for a weeklong stay. The choice is yours. However, if you want to have a relaxed but a short trip full of beautiful experiences, then the ideal duration of the stay would be two nights and 3 days.
Places to explore in Digha:
(1) Old Digha beach and Market : This place is one of the most touristy place in Digha and thousands of people visit this beach every day. Wake up early in the morning to occupy your seat along the sea side to watch the panoramic sunrise while listening to the melodious Rabindra Sangeet being played there. The cool breeze , the spray of the crashing waves on your face would sooth your soul while you sip on the sweet water of the tender coconut.
Come back in the evening to experience the crowd , the beautiful park and a lot of shopping at the beach side market.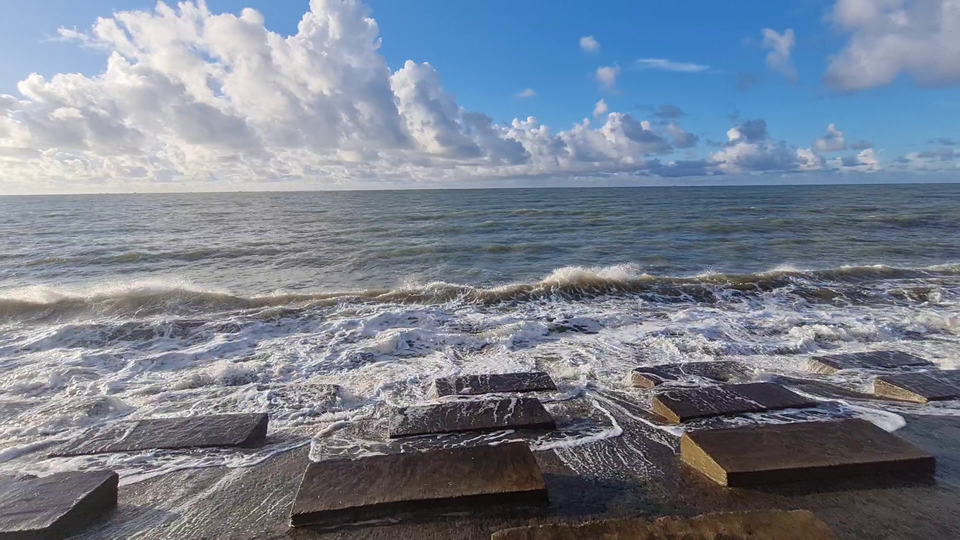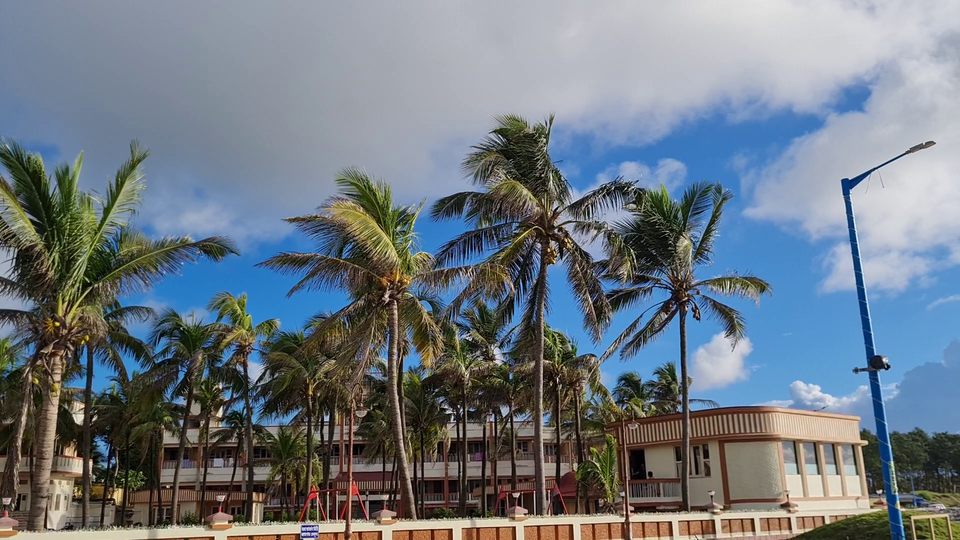 (2) New Digha Sea Beach : This beach is just a few kilometers away from Old Digha. Here, during the low tide the sea moves away and a beautiful golden sandy beach is revealed. People can enjoy sea bathing during this time. During the high tide time, the sea moves closer to the boundary wall and during that time tourists can sit on the boundary wall and enjoy watching the sea waves crashing on the rocks.
(3) Casuarina forests: Along the new Digha beach and Udaipur beach are forests of Casuarina trees. The green meadows and the shaded patches makes these places idea for picnics and photoshoots.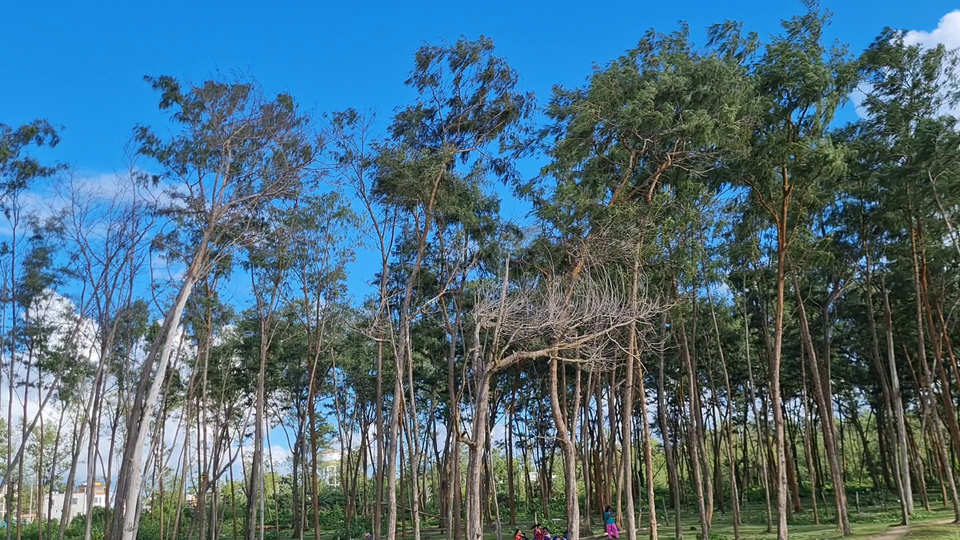 (4) Mohona : The meeting point of river and a sea is known as 'Mohona' in Bengali. At this point , Champa river meets with the Bay of Bengal. This is a fishing harbour. At dusk , a series of fishing boats can be seen coming back with the day's catch. The fresh catches are unloaded in the morning and sold out in the fishing market. If a little 'fishy smell' doesn't bother you , then explore this market to see the wide variety of fishes that are caught everyday.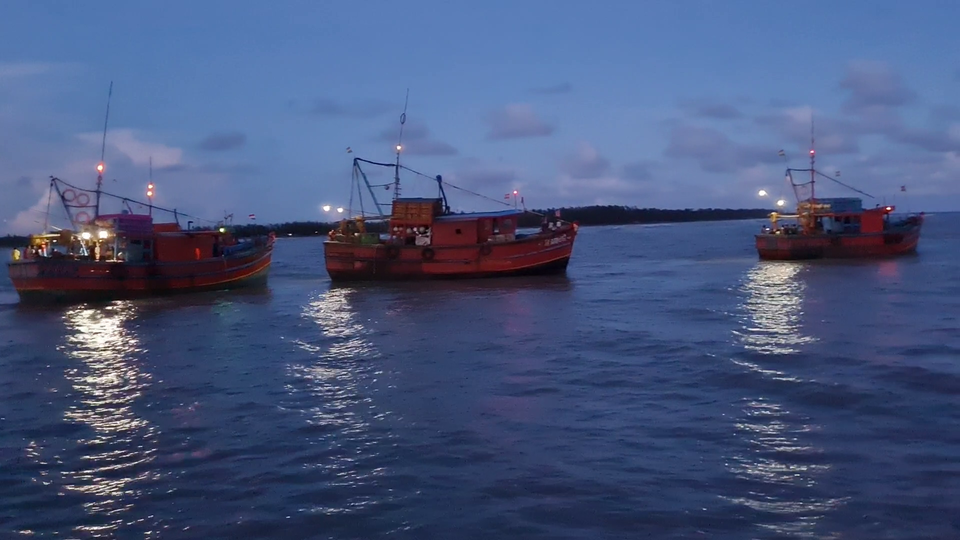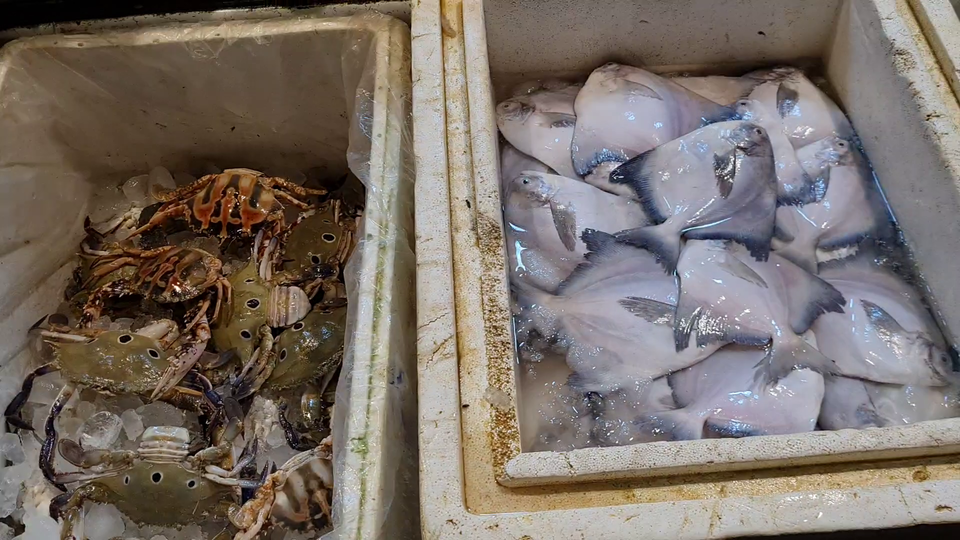 (5) Shankarpur beach and marine drive :
This is a beach by the Bay of Bengal and you can explore the Mohona and the shankarpur beach together on a 'toto'. You can sit and relax on the sandy beach while the waves continue to play with the golden sand.
(6) Talsari : This is located in Odisha and is a few kilometers away from Digha. Visiting Talsari would give you the feel of India's unique diversity within a span of a few kilometers. As soon as you cross Bengal's border , you would find the signboards on shops and streets written in two languages- Bengali and Oriya. Slowly Bengali vanishes and Oriya starts dominating. The ride to this beach would take you across lovely villages with beetle leaf plantations and Cashew Forests. The beach itself is unique with its red crab population! These beautiful crabs bask on the beach and gives it a red carpet covered look. A boat ride on the sea would take you to distant islands and mangrove forests. This beach is a must visit if you are visiting Digha.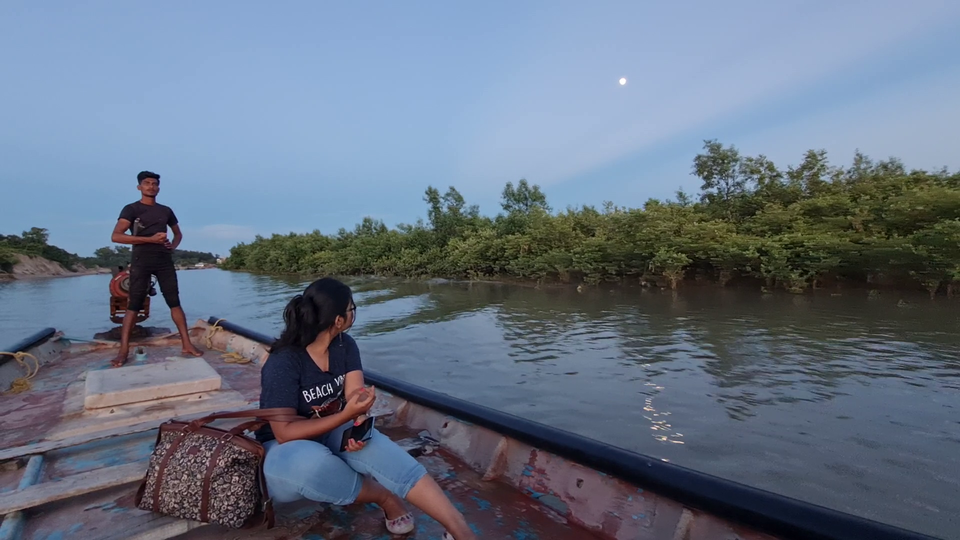 (7) Chandaneshwar Shiva Temple : About three Kilometers from the Talsari beach within the Odisha border is located the Chandaneshwar Shiva temple. Built in typical Odiya style with two moustached lions at the gate, this temple is dediacted to Shiva , Shakti , Jagannath and Radha Krishna. This temple is the centre of Shaiva culture and sees a huge footfall of devotees during the Nilaprava Festival.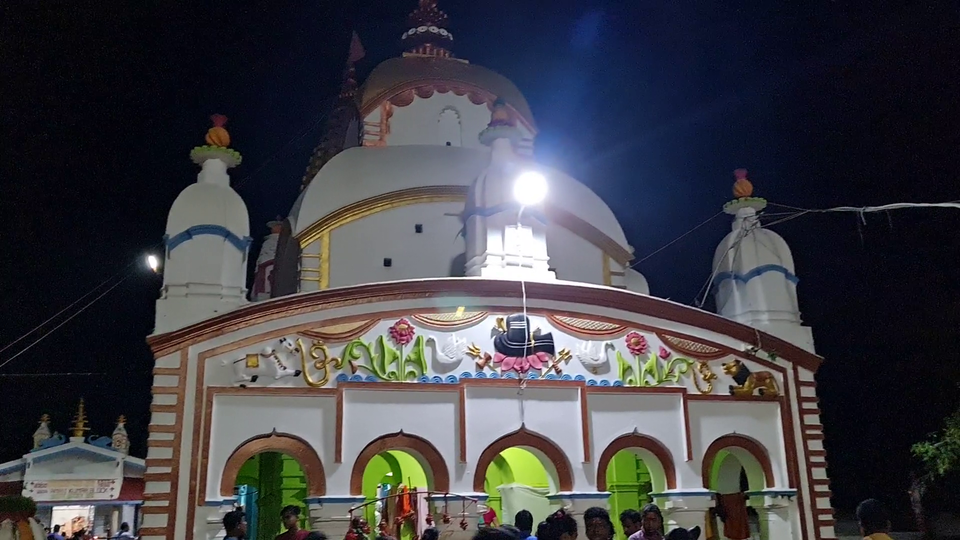 How to commute within the city ?
There are various options to commute within the city. You can choose to book a cab or an auto or a 'toto'. The 'totos' are electric driven rickshaws and my personal favourite as the moderate speeds give me ample time to soak in the surroundings.
The rates are fixed for destinations and once you roam around in the old digha market area you would find the charts displayed at several locations.
What to eat?
We you would find huge options of dinning and street foods ranging from pani puris , pakodas, 'jhal muri' , momo , cashew nut delicacies , 'khaja- a type of sweet and a lot more. You name it and you can have it. But , since you are in a beach town with the international fish market nearby, I would definitely suggest you to try the fresh seafood options available in the city. Many restaurants also have the option where you can purchase your seafood from the market and they would cook it for you.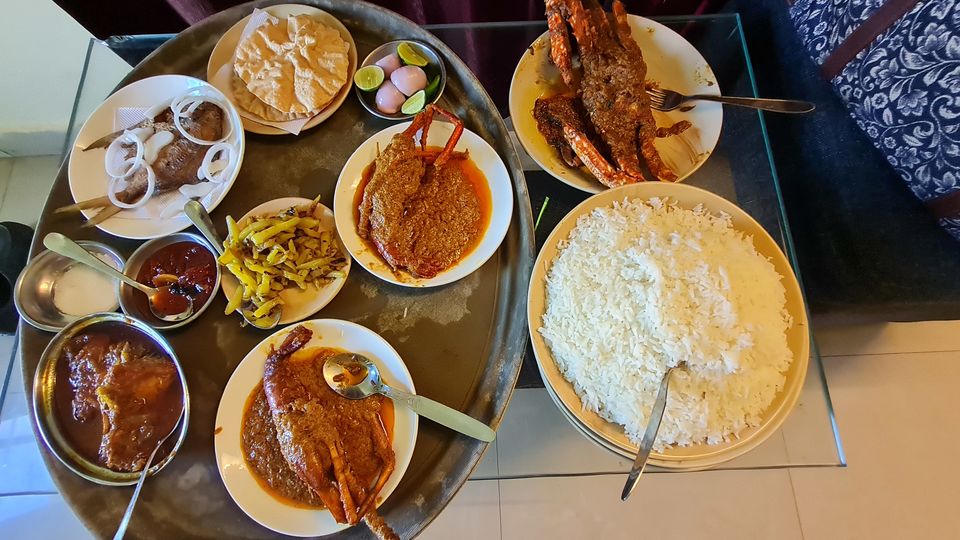 Read about Digha Tourism and Travel Guide
What to buy?
The old Digha market is overloaded with souvenirs to quench your shopaholic soul. Few of the items that I would suggest you to buy are:
(1) Conch Shells : You would find innumerable conch shells being sold in almost all shops with varying sizes , shapes and sounds. You can buy one for your puja room or you can keep one as a beautiful piece of souvenir.
(2) Sea Shell items : The artisans use their creativity to make beautiful mirrors , statues , figurines of humans and animals, lamps etc with sea shells. These look absolutely stunning and are perfect for decorating your homes or gifting your loved ones.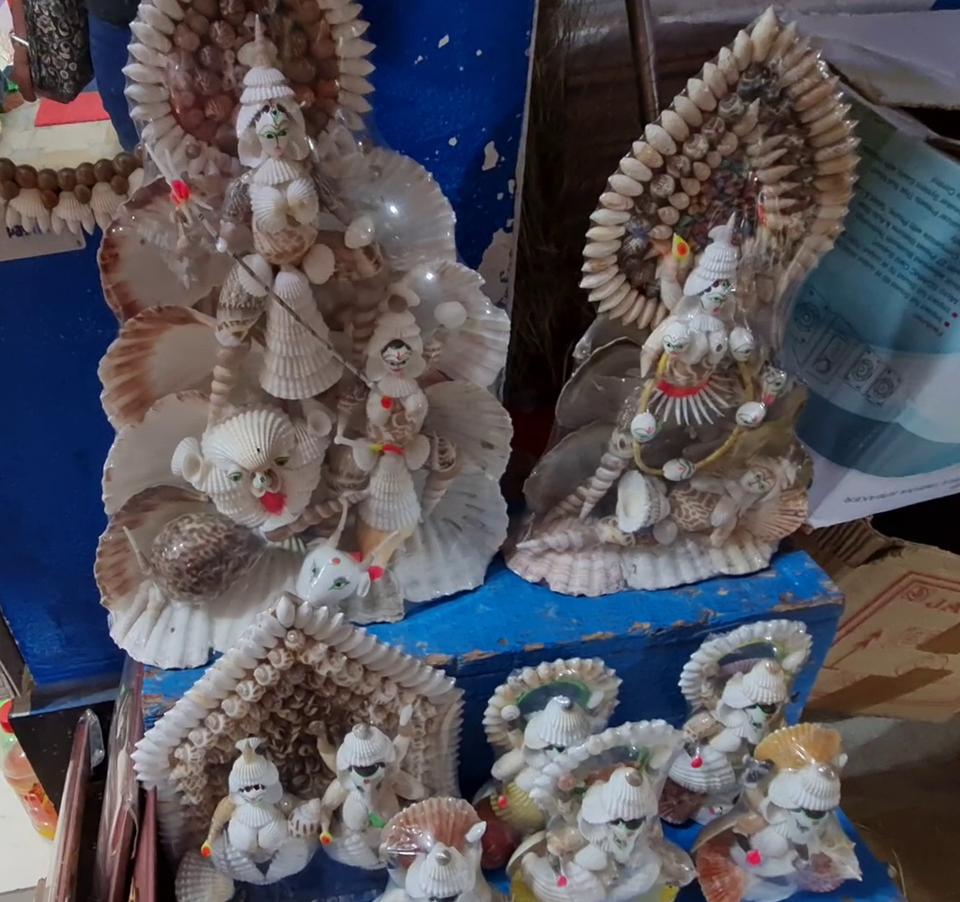 (3) Cashew nuts : There are cashew plantations along the coast of Bay of Bengal and hence you would get good quality cashews from here. There are lots of varieties of cashews as well as sweets made of cashews available in the markets. This is something you should definitely buy.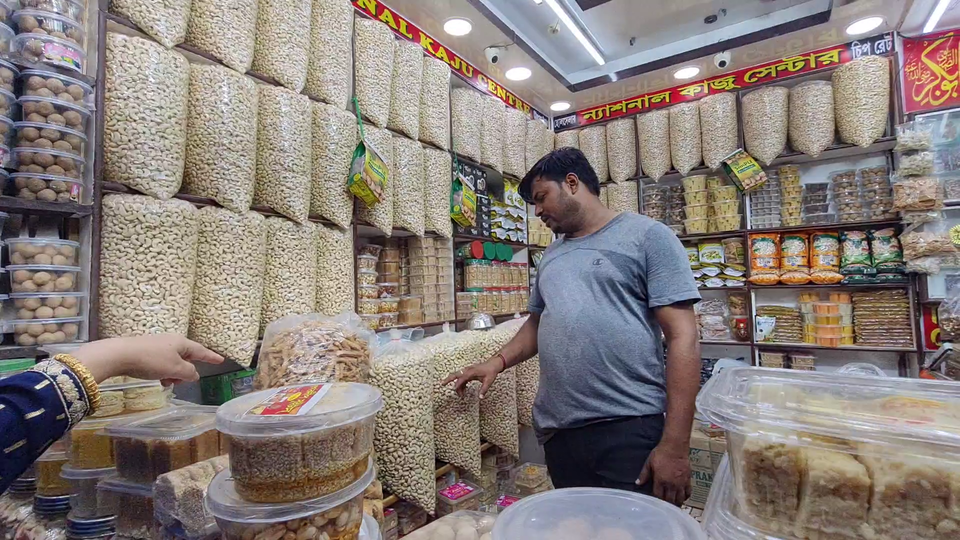 So, with Diwali weekend just around the corner make your bookings right away. During Diwali West Bengal celebrates Kali Pujo where goddess kali is worshipped. Digha would also be lit up with the festivities of Diwali and you can experience Kali Pujo as well as the sea and the sand.
Ready to travel for free? Earn credits and redeem them on Tripoto's weekend getaways, hotel stays and vacation packages!
Watch travel stories come to life with Tripoto on Youtube!