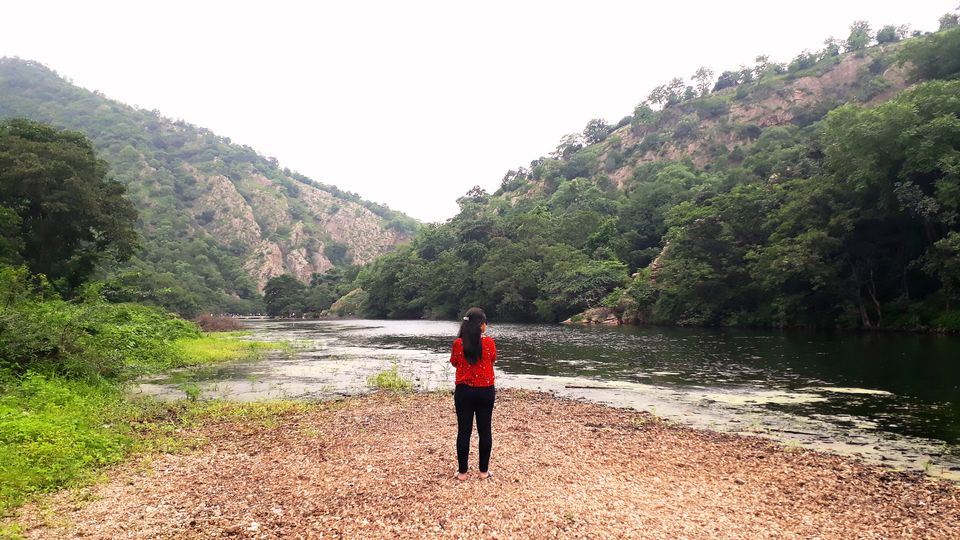 Monsoons in Gujarat are a relief after a hot and dry straw-hat. Though the winter is mild and pleasant, mercury goes up high in summers. The showers from mid-June bring a fragrance of respite to the state and the air becomes much enjoyable. The lakes, canals and rivers get up to their brim. Flora also blooms up and foliage takes the front seat. This is the best time to explore the green India and when speaking of Gujarat, the first thing that flickers is the Polo forest or the Vijaynagar forest. Located at a distance of 200 km from Ahmedabad near Abha village, this 400 km square area of greenery is a true benediction to green India.
No sooner than our vehicle crossed Himmatnagar, hills took a window seat. With some magnificent views of lakes and peaks the road narrowed down to lanes of greenery with a backdrop of mountains. Frequent drizzles made the road wet and the view marvelous. Shades of roadway trees accompanied us to Polo. It was already afternoon when we reached Polo forest. The entry zone of Polo was a bit crowded as masses of visitors were there to enjoy the monsoons. There is no entry ticket or permission for getting into the forest. It is absolutely free of cost! Also, there are no separate timings in which one can visit the forest. It is open from dusk to dawn.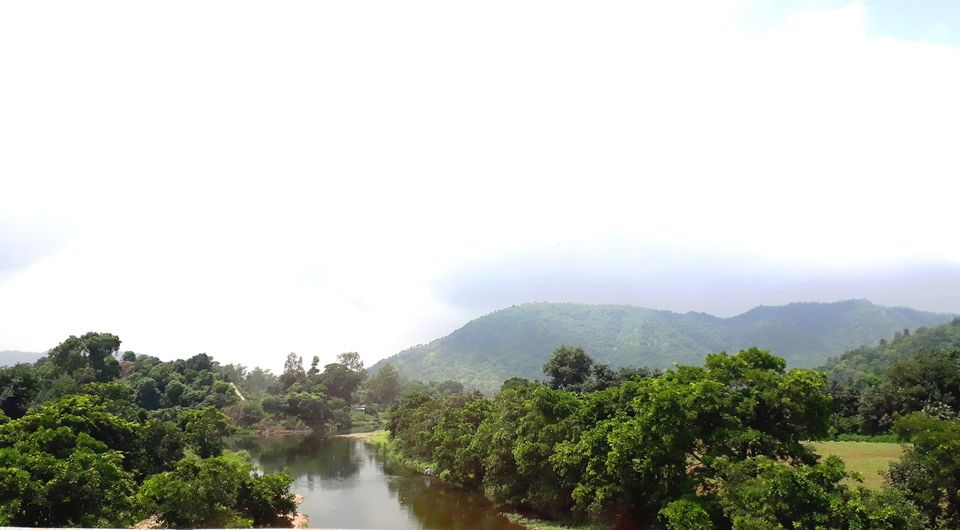 The deciduous forest is at its crowning splendor between September and December after the monsoon rains. The entire forest is surrounded by some stunning and mighty hills and river Harnav.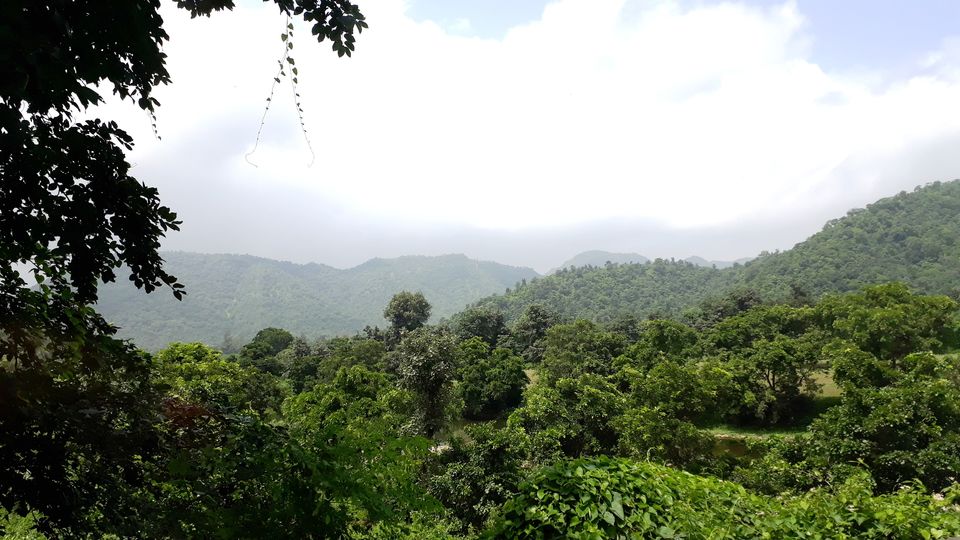 The ancient Polo city was built round the river Harnav. The city was established by the Parihar kings of Idar in 10th century. In the 15th century, Rathod Rajputs of Marwar conquered the city and ruled since then. The name polo derived from the word 'pol', a Marwari word for 'gate', thus signifying the gateway between Gujarat and Rajasthan.
Entering the forest our first visit was to the Polo forest camp site. This camp site is maintained by Gujarat government where one can get accommodations and meals on prior booking. Just beside the camp site Harnav flows in its own stride.
It has a watch tower beside its bed. One can easily climb the stairs to have a view of the entire forest area.Some bedsteads of water fall can also be observed along the hills which have dried up now but their pugmark reveals that once upon a time gushes of water striped down the same. Just beside the camp site, lies the interpretation centre. It is more of a museum displaying the variety of flora and fauna residing in the woods. The flora and fauna range from a variety of medicinal plants to carnivorous animals like panthers, bears and leopards. Apart from these, the forest also hosts numerous species of birds and reptiles. From the camp site our next destination was the Shiva temple. This 15th century Shiva temple is in its last ruins. Ancient architecture with gorgeous carvings can be observed in the temple. The wide long corridor in front of the temple with a unique gateway at the front makes the old sandstone monument rejuvenate from its past. Though daily worship is no longer done here, a statue of Nandi at the entrance can still be found. From there we headed towards the Harnav dam constructed on the river Harnav itself. On our way we discovered small gullies of water trickling from different parts of the forest. One can easily get down in these gullies as the height is not much and can enjoy the downward stream. The Harnav dam is also known as Vanaj dam. One can walk up to a certain height of the 50 meter high dam and enjoy the forest view. Neighbouring the dam, few tribal villages are situated. The tribals can be often seen heading the road with herds of cattle and cows.
Our next attraction was the Sun Temple. The west facing 15th century temple of sandstone is known for its carvings of the Sun god and his partner. The massive pilasters with an open air loggia add extra exquisiteness to the old and ruined monument. Idols of different Hindu Gods and Goddesses can still be observed on its walls though most of these idols are impaired.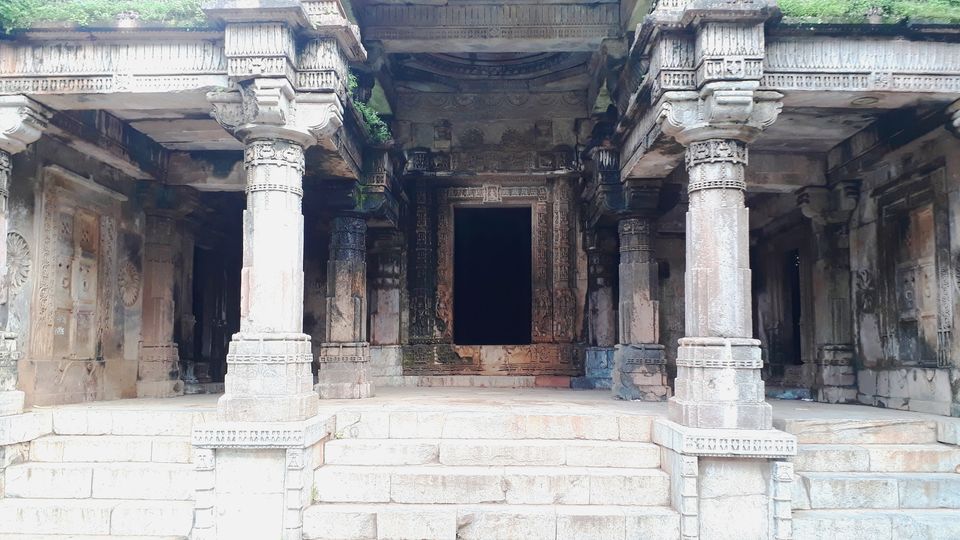 Beside the Sun temple, a series of Jain temples are located. The 15th century Jain temples are built of brick and marble unlike the previous temples which are made of sandstone.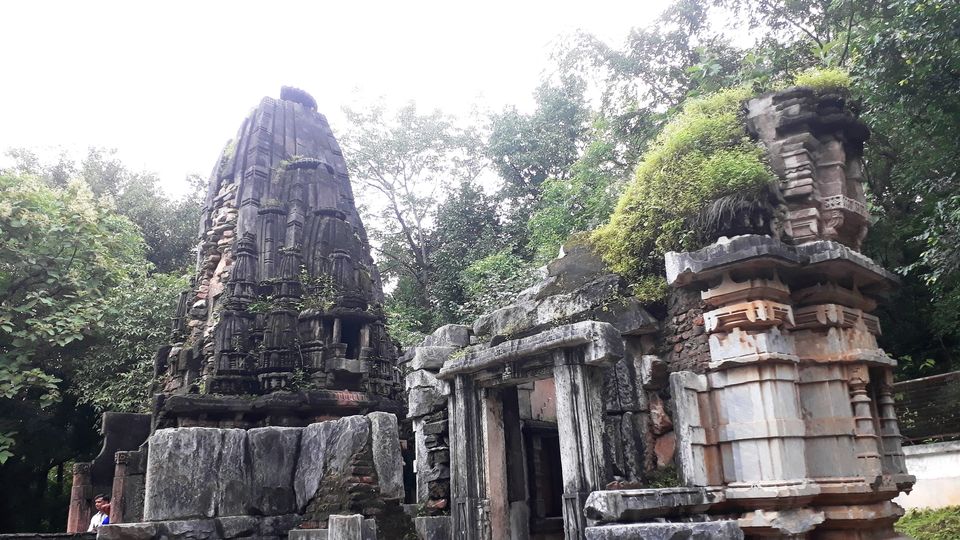 Those Jain temples are mainly related to Jain Tirthankaras like Rishabhnath, Neminath and Parswanath. All the temples have attractive statuettes, design and style and have been declared as protected monument by Gujarat government. Apart from temples and dam, one can enjoy hill climbing, trekking and horse riding as well. The trekking level is a very easy one and can be taken up by a beginner as well. Polo forest has become a popular weekend destination in Gujarat in recent times. Full day outing and picnics can also be enjoyed here with family and friends.
Exploring the jungle for over three hours made us weary and a cup of masala chai was the only option to revitalize us. Finishing off our day in Polo, we started for our return journey with the fond memories of this north Gujarat forest.
About
#1 Entry to Polo is absolutely free and no prior permission is required. There are no particular timings to visit the woods and it remains open for 365 days. Leaving the place before evening is desired for ones' own safety.
#2 Guides are available for the forest exploration at a rate of Rs. 200 or 300. But they are not required as proper indentation and road marks are there inside the forest. Forest officials and security are also there to help the visitors with the attractions. Some literature survey regarding its whereabouts before visiting Polo is endorsed.
Best time to visit:
Avoiding summers and winters of Gujarat, monsoons and post monsoons are the perfect time for Polo.
How to reach:
Rented cars are available from Ahmedabad for visiting Polo. Better to explore Polo in a private/ rented car as the attractions in the forest are located quite a distance apart and cannot be covered by walking. Buses are also available but it will be a frenetic journey and hence, I won't recommend that.
Eat right, sleep tight:
#1 Quite a number of resorts are available outside the Polo forest for fooding and lodging. Tariff will vary according to ones' own choice. One can also stay in the Polo camp site maintained by Gujarat government with prior bookings.
#2 Carrying own food and water is the best option in Polo. There are restaurants outside the green area but once you get in only limited stalls are there that sell only basic stuffs like tea and maggi.
Our Polo, our RESPONSIBILITY:
Since it is an open green land with exposed boundaries, we as visitors should be concerned about its preservation. Being a more responsible tourist and minimizing pollution should be our key role and responsibility towards the forest.
Frequent Searches Leading To This Page:-
Best Tour Packages for Gujarat, Top Gujarat tour packages with price, Best Travel Packages for Gujarat, Best Gujarat Trip Packages, Gujarat Holiday Tour Packages, Top Gujarat Packages for Family, Gujarat Honeymoon Packages from Delhi