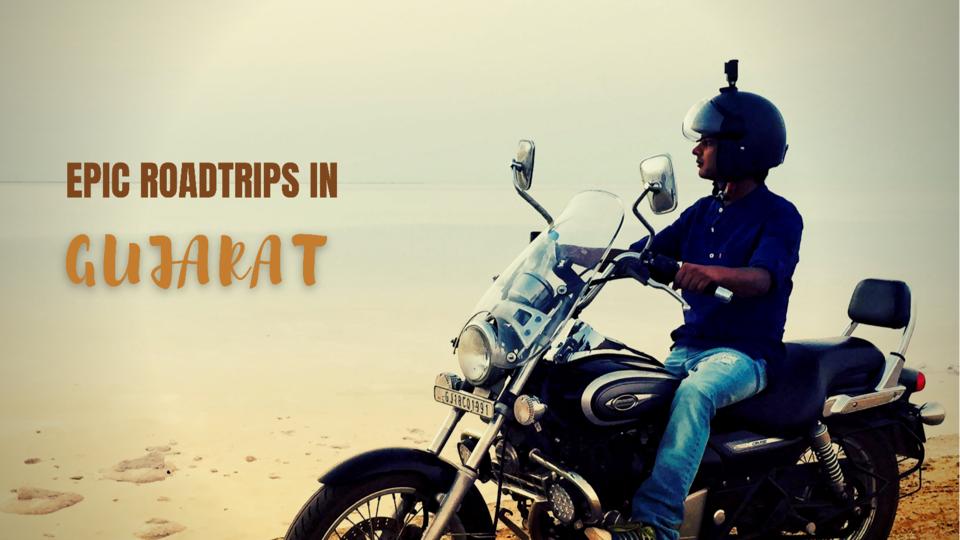 There are many reasons Gujarat is one of the popular tourist destinations in India. It is known for its UNESCO sites, religious sites, wildlife sanctuaries, Asiatic lions, the white desert Rann of Kutch, Statue of Unity, migratory birds, colourful festivals, mouth-watering delicacies etc. But bike riding is not one of the reasons people go to Gujarat. We have made a list of bike rides you can take across Gujarat. So let's add one more fun reason to explore one of our top states, Gujarat.
Epic Road Trips from Ahmedabad
After exploring most of the places in Gujarat on two wheels, here are some of the favourite rides you can opt for while travelling in Gujarat. The epic road trips that you can take from Ahmedabad are-
1. Statue of Unity
Located on the Narmada River in the Kevadiya colony, facing the Sardar Sarovar Dam, the Statue of Unity is the world's tallest statue reaching up to the sky with 182 m. The Statue of Unity is a colossal statue of Indian statesman and independence activist Sardar Vallabhbhai Patel. Statue of Unity has become one of the best weekend getaways from Ahmedabad and is also one of the best places for bike rides.
Distance: 210 Kms
Time: 3.5 to 4 Hours
Best time to visit: October to February
Entry Time: 8:00 AM to 6:00 PM from Tuesday to Sunday
Things to Do: Laser light and sound show, a tour of the valley of flowers, a tour of Sardar Sarovar dam, jungle safari, cactus garden, dino trail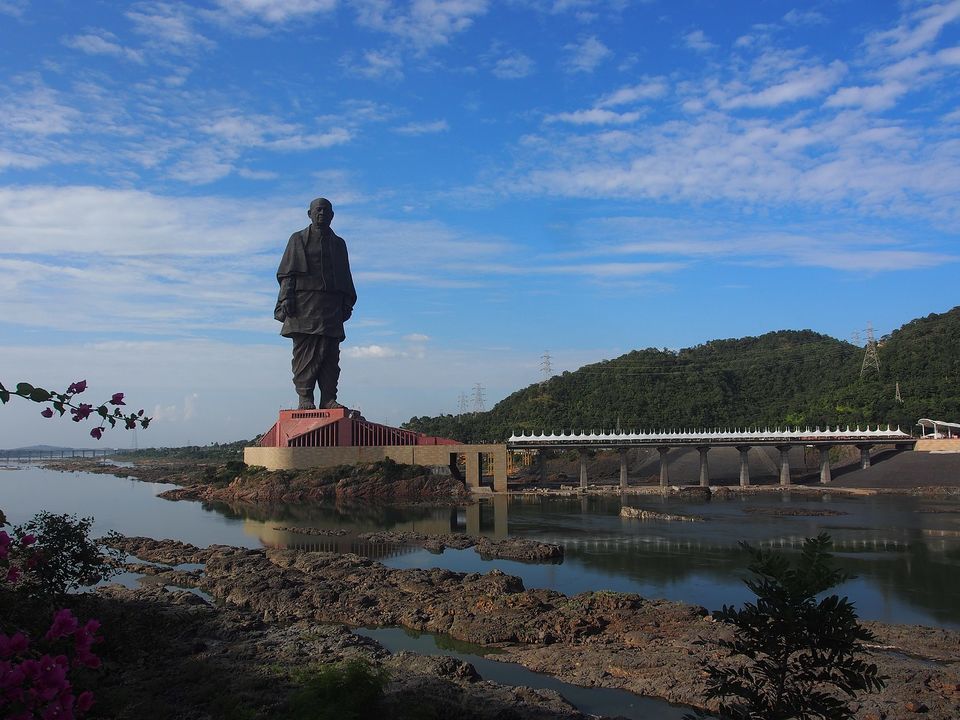 2. Gira Waterfalls - Saputara
Saputara Hill Station is situated in the Sahyadri range and is a perfect getaway for eco lovers, wildlife enthusiasts and adventurers. It is a beautiful hill station enriched with magnificent panoramic views, tribal culture and exceptional trekking opportunities. On the way to Saputara, one of the must-visit places is Gira waterfalls. These seasonal waterfalls are picturesque and provide a soothing atmosphere to relax.
Distance: 400 Kms
Time: 7 to 8 Hours
Best time to visit: June to November
Things to Do: Saputara lake, Gira Waterfalls, Sunset point, Town viewpoint, artist village, Hathgadh fort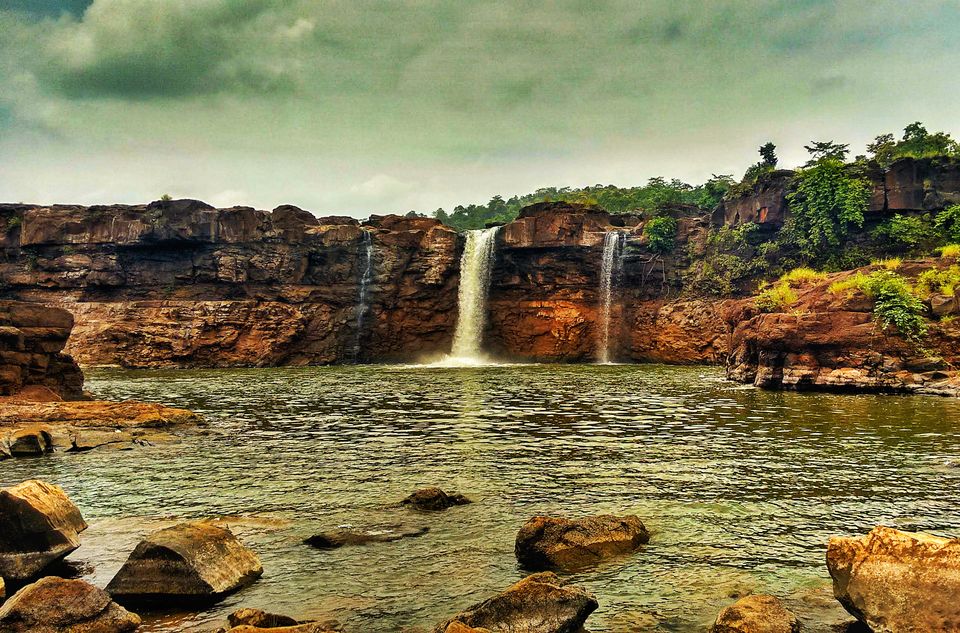 3. Polo Forest
Polo forest is a beautiful forest located in Vijaynagar and is a retreat for nature lovers and architecture lovers. It is a dense forest with a river by its side and many small temples. This place is absolute bliss in monsoons, enchanting visitors with its lush greenery.
Distance: 162 Kms
Time: 3 to 4 hours
Best time to visit: September To December
Things to Do: Harnav dam, Surya Mandir, Lakhena temple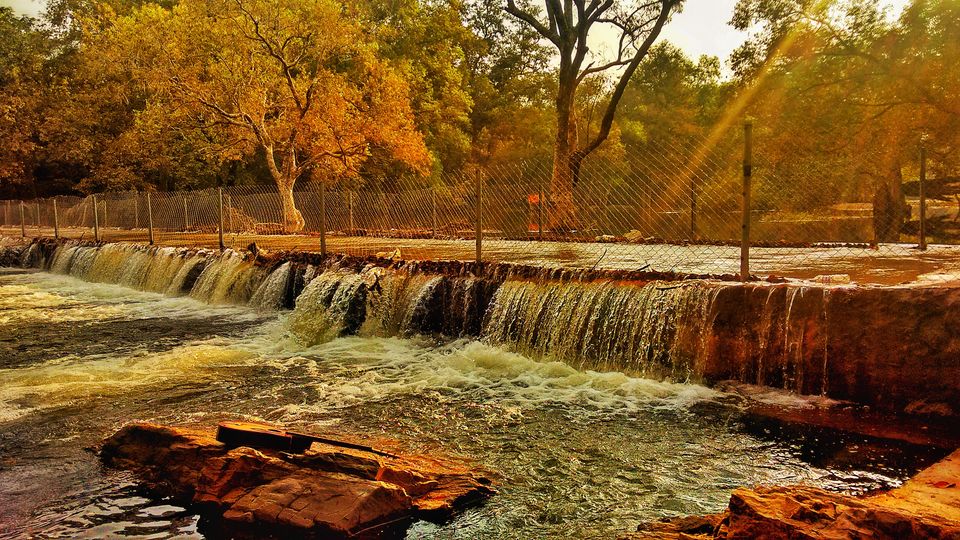 4. Nalsarovar Lake
Located in the swamps of Gujarat and eastern Saurashtra, Nalsarovar is a heaven for bird lovers. In the winter months, Nalsarovar become the home for nearly 250 different species of migratory birds. You can take boats from multiple locations to watch the birds. It is a morning ride from Ahmedabad, as it's best to reach early to watch the birds drolling over the lake.
Distance: 62 Kms
Time: 1 hour 45 minutes
Best time to visit: October-March
Entry Time: 8:00 AM to 5:30 PM
Things to Do: Nalsarovar bird sanctuary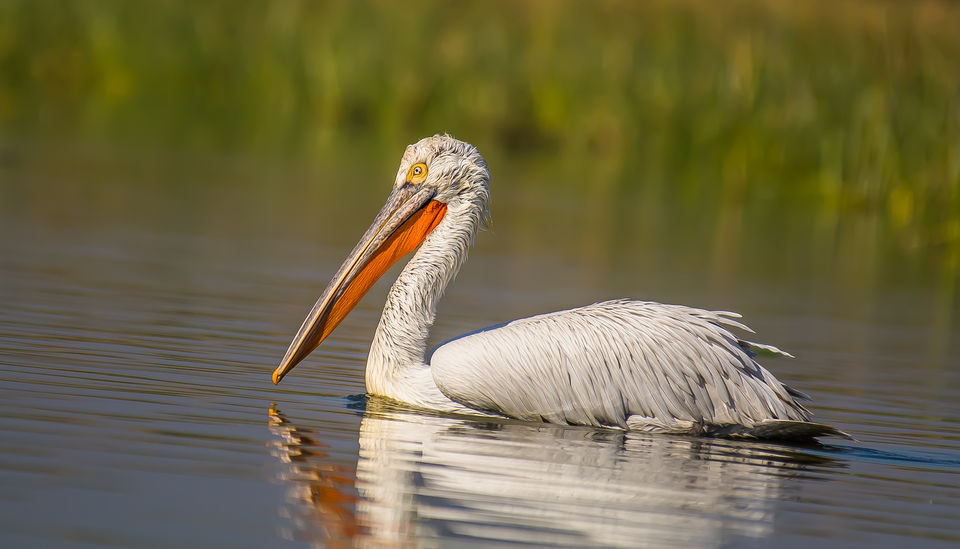 5. Rann of Kutch
One of the best rides in Gujarat, taking you from the lush green dense forest areas straight to another world of the magnificent white desert. From empty lands to desert lands, you can enjoy the changing scenery. The best time to visit is during Rann Utsav when the Rann of Kutch is in its most beautiful form. It is one of the most surreal places in India, with the vast expanses of the white salt desert. It lies on the Indo- Pak border, and to see the Pak border ride to the top of Kala dongar hill.
Distance: 415 Kms
Time: 8 to 10 Hours
Best time to visit: October-February
Things to Do: The Great Rann of Kutch, Rann Utsav, Dholavira, Kala dongar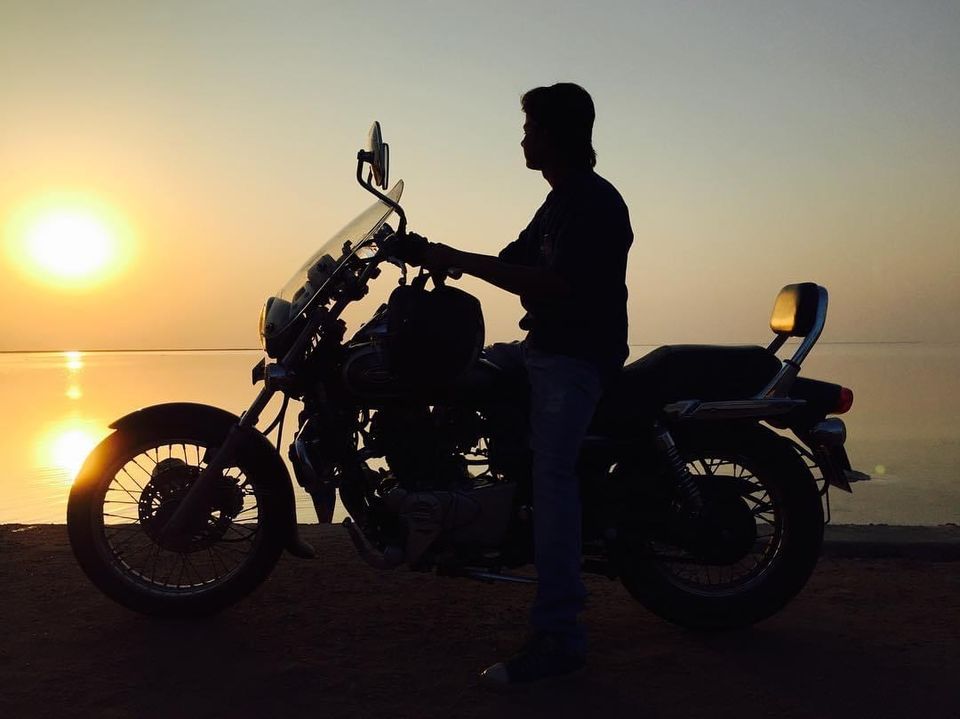 6. Mandvi - Bhuj
With ancient temples, small streets, and traditional handicrafts, Bhuj is one of the unique historical sites in India. It is a municipality in the Kutch district of Gujarat, and Mandvi is a small town next to it. The road to Bhuj and Mandvi is full of windmills, so the bike ride is exciting. For all beach lovers, Mandvi is a hidden paradise in Gujarat. You can experience the history in Bhuj and the serenity in Mandvi. The beach resorts in Mandvi are the perfect place to chill and unwind.
Distance: 400 Kms
Time: 8 to 9 Hours
Best time to visit: October to March
Things to Do: Mandvi Beach, Vijay Villas Palace, Wind Farms Beach, 72 Jinalaya, Aina Mahal Palace, Prag Mahal Palace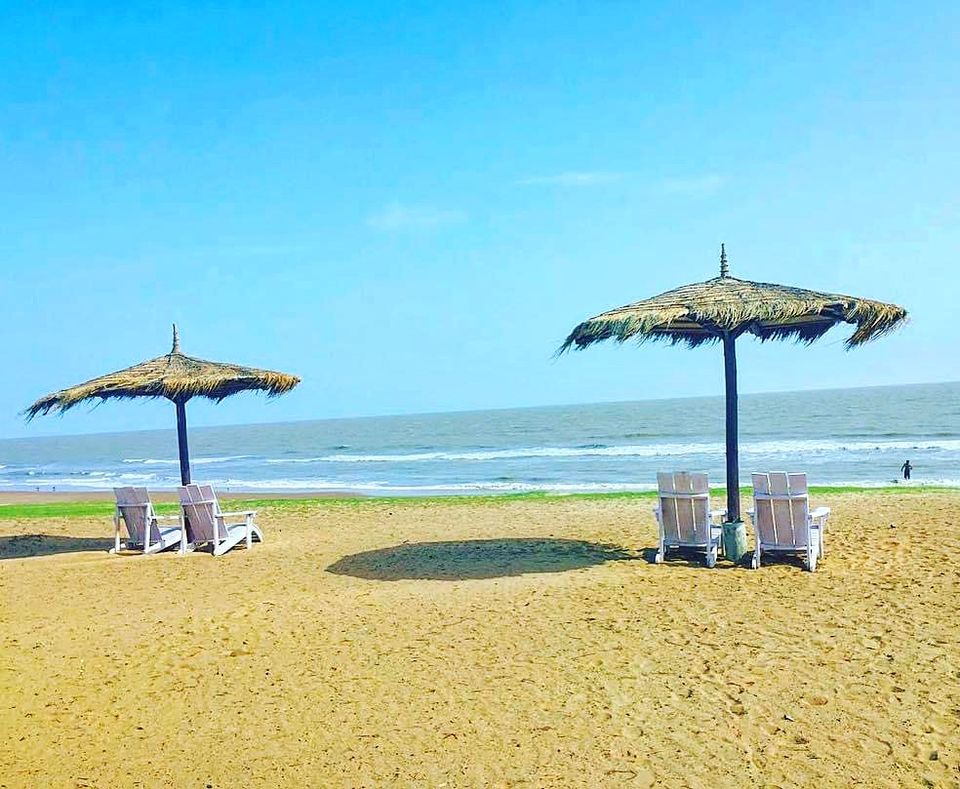 7. Diu
Diu is one of the most common beach destinations in Gujarat. The road trip from Ahmedabad to Diu is unique and mesmerizing due to the scenic natural places alongside the road. If you love to ride alongside the coast, then Diu is one of the best places to go. Apart from pristine beaches, Diu has a lot more to offer.
Distance: 440 Kms
Time: 10 hours
Best time to visit: August to October
Things to Do: Nagoa Beach, Ghoghla Beach, water sports, Diu Fort, sunset point, Naida Caves, Diu Museum, Neelkanth Mahadeo Mandi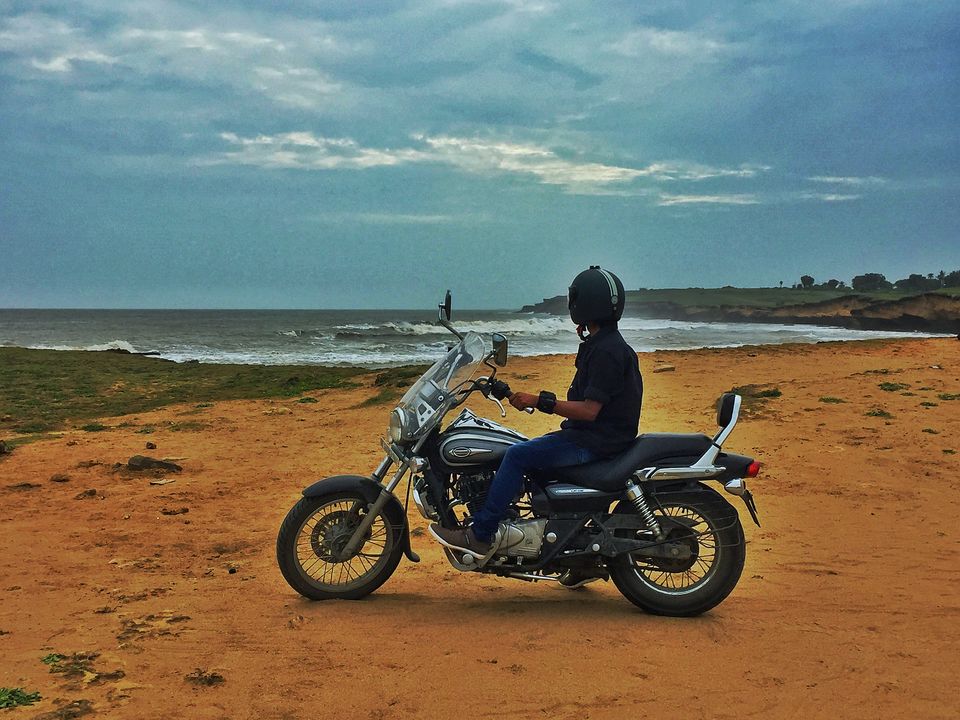 8. Gir National Park
Being the sole home to Asiatic lions, Gir National Park is a paradise for a wildlife fanatic. If you are a wildlife lover and want to experience the sight of these rare Asiatic lions, then this will be the most exciting road trip for you. It is also a bird-watching destination where you can find many species.
Distance: 330 Kms
Time: 10-12 hours
Best time to visit: December to March
Things to Do: Jungle Safari at Gir National Park, tribal festivals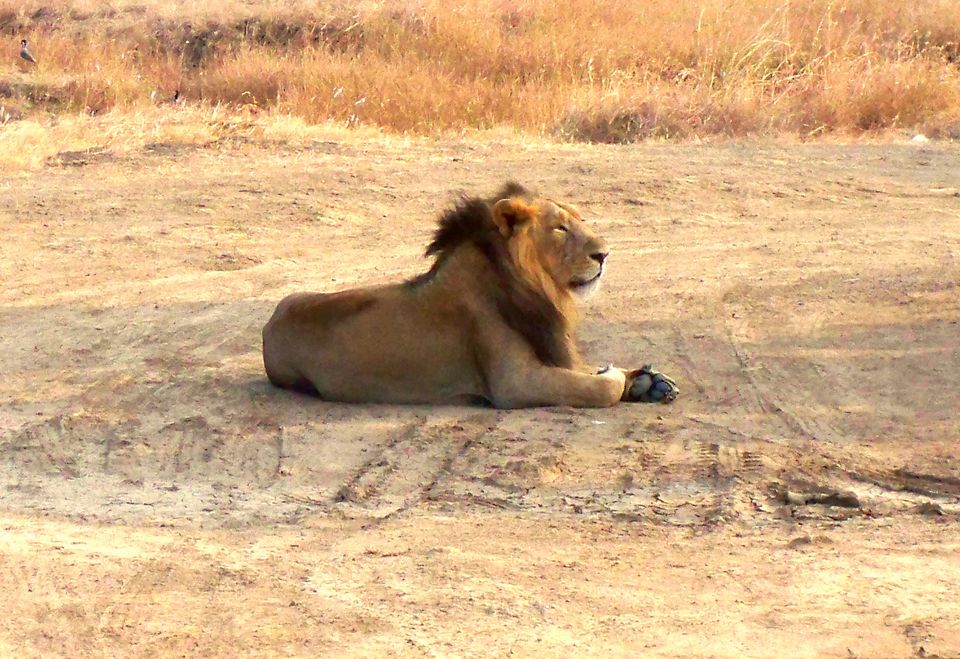 9. Champaner - Pavagadh
Champaner is a historical city located in the Panchmahal district in Gujarat. Champaner - Pavagadh Archeological Park is located in Champaner amidst the Pavagadh hills. Pavagadh is famous among pilgrims for the Kalika Mata Temple. Being on the UNESCO World Heritage list, this archaeological park is one of the must-visit places in Gujarat. For history buffs, this place has a lot to offer. The bike ride is charming, taking you from the plains to hills.
Distance: 115 km
Time: 4 to 5 hours
Best time to visit: October to March
Things to Do: Kalika Mata Temple, Champaner - Pavagadh Archeological Park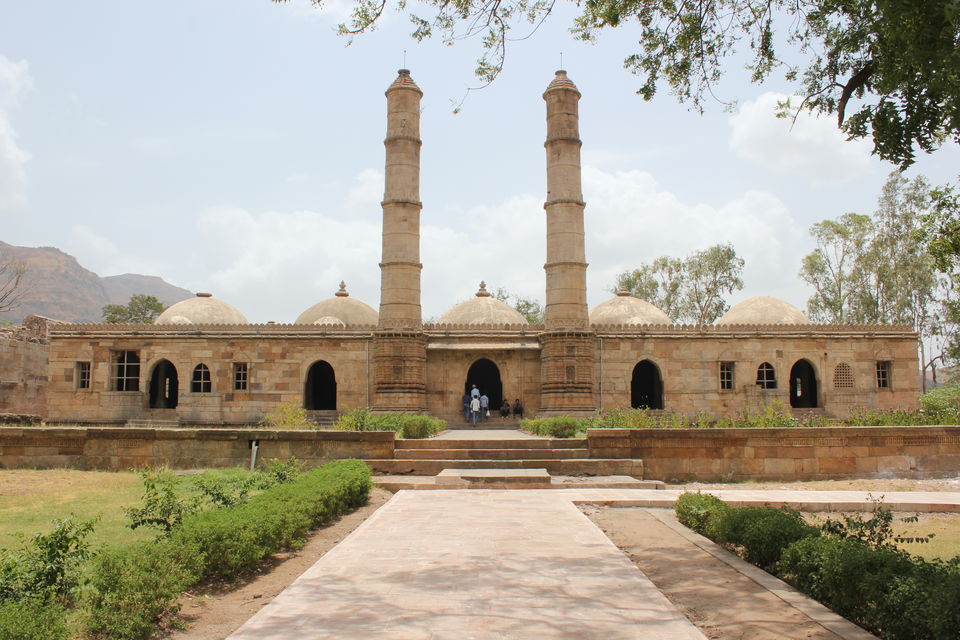 10. Dwaraka
Dwaraka is one of the four most important holy places of the Hindus and is famous for its Dwarakadhish temple. Apart from its famous Dwarakadhish temple Dwaraka is home to many magnificent temples, serene beaches, sanctuaries etc. If you are looking for serenity, then Dwaraka is the place to go.
Distance: 441 Kms
Time: 9 to 10 hours
Best time to visit: November To February
Things to Do: Dwarka Beach, Bhadkeshwar Mahadev temple, Beyt Dwaraka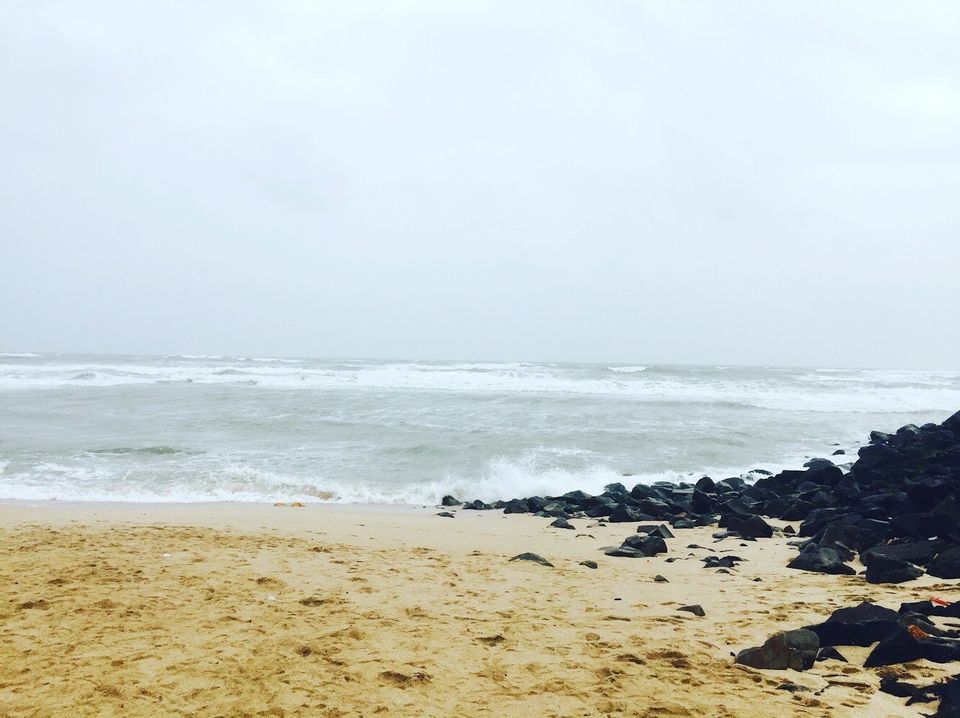 These road trips will take you on a journey to experience Gujarat with a new perspective. The roads and infrastructure are well developed, and you will enjoy the road journey. The state deserves to be on your list for bike riding and road trips. From architectural marvels to UNESCO heritage sites, from beaches to hills, from temples to tribal villages, from lakes to sanctuaries, from deserts to green pastures, you can experience all in one state. So, get ready to plan your bike ride across Gujarat and get going!
Let us know in the comments would you like to go bike riding in Gujarat?
Love, Laugh, Live and Travel!
Follow our journey on Instagram at @trawheeling.
Follow Tripoto on Telegram to get early access to top travel stories every day.