Ho Chi Minh City- Pearl of the Far East
Ho Chi Minh City is the biggest city in # , also known as #Saigon until 1975. It was changed when the South lost against the North. Despite the name changing, a lot of locals still prefer to call it Saigon and so do I.
So Saigon is the face of modern Vietnam. It's fast, contemporary and up breast with all the trends of the modern world. The city can easily give a tough competition to cities like #Kualalampur, #Singapore, #Bangkok or even #Mumbai in terms of infrastructure as well as facilities. It's a digital nomad's delight thanks to the cheap cost of living.
Despite being in the race of development the city has retained its Old-world French Colonial Charm. The effortless blend of New with the Old can be seen in historical attractions, museums, palaces, paved cafes, markets, food walk and more...
The most exciting part is that Saigon is Simple yet Different and that adds to the excitement to explore the city.
If you are planning and need a little help then this blog will hopefully be of help:
Saigon is split into 19 districts, with Saigon River swirling its way across the middle. Most of the attractions are located in District 1. If you are planning to stay for 3-4 days then my suggestion is to stay in District 1, by doing so you can cover most of the touristy places on foot.
There is no dearth of accommodation in the city. I would suggest taking a mid-range hotel in District 1, which normally costs $60 - $70 per night (breakfast is included) for more price-conscious people backpackers hostel are in abundance and are very neat and clean.
Here are my top must-do' in the city: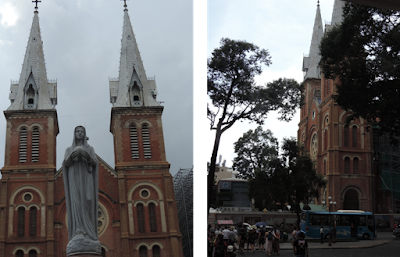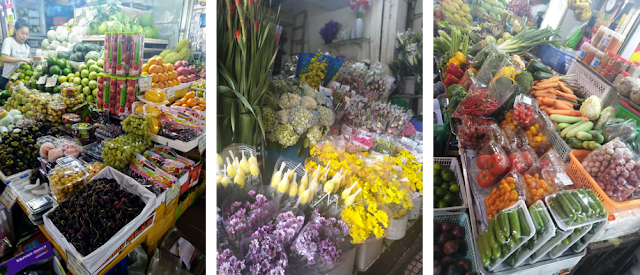 : There are many cooking classes in Ho Chi Minh City. You can easily shop around. I recommend Take a cooking class Saigon Cooking Class by Hoa Tuc because it is led by chefs that love combining classic and contemporary Vietnamese dishes. You can even combine your cooking class with a market tour. The market tour combined with cooking classes cost roughly $ 40 USD, but you can find them cheaper elsewhere

: While exploring the streets in Saigon, if you could look into the houses and the shops, the chances you'll find someone enjoying traditional Vietnamese drip coffee is very high. It's a staple of Vietnamese life. The French might have introduced the coffee culture in Vietnam, but the locals have shaped it into something of their own - something unique, and something to be proud of. My recommendation is ,Devour the Vietnamese Coffee The Workshop Coffee , Saigon Coffee Roastery , Legend Revived Weasel Coffee & Hummingbird Cafe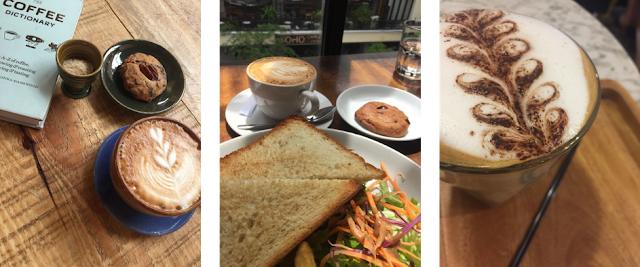 Appreciate the street artists : Saigon's art and ceramic pottery scene is quite intriguing, art galleries are scattered in every nook and corner of the town. You can actually see these budding artists in action creating masterpieces with finesse. After a bit of bargaining, you can secure an original artwork in less than $30.

Bui Vien Walking Street : We ate and drank here literally every evening. The simple-looking walking street just transforms and takes a buzzing center stage in the evenings. There are a lot of flashy modern bars at one end, the other end is quieter and has nicer restaurants. There are other walking streets in Saigon but this one is in the main backpacker area where we chose to stay for two days. Locals and western restaurants, pubs and clubs can be found on the busy street of Bui Vien. Keep in mind that this area is very touristic and also very busy during the weekends. Pub and clubs are open until 3 to 4 in the morning

I hope you find this blog useful. I'm only sharing some of the things I learned from my trip. There are many more things to do and places to explore here. If you have any suggestions, then please let us know in the comment section below.
Have fun and Happy Travelling!