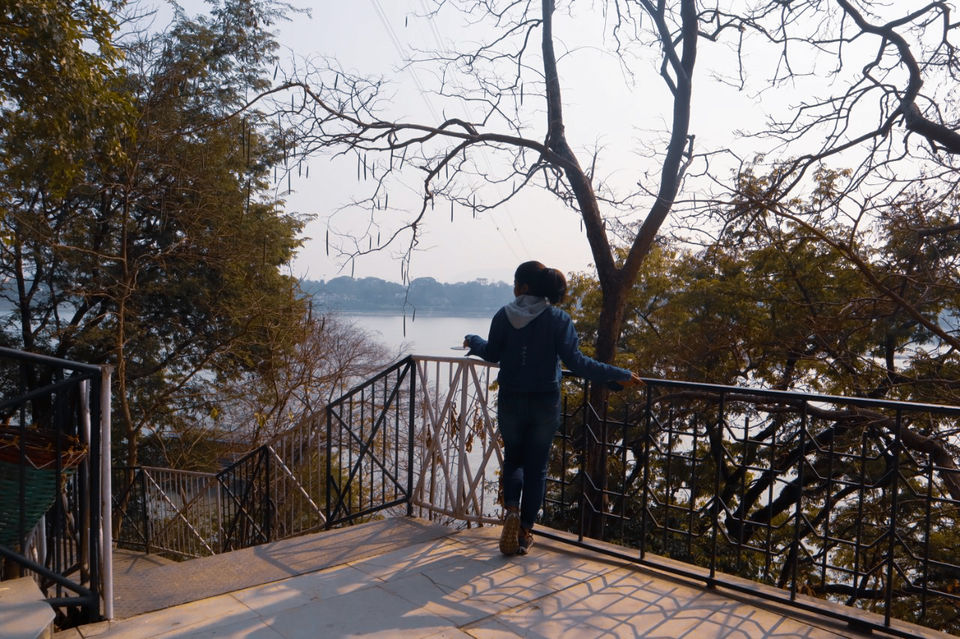 Like every other mystery of Assam, there's a pearl hidden amidst the mighty Brahmaputra. Umanada, being the smallest inhabited river islet of the world, life here is more amazing than you would expect for a place detached from the world. The island resembles a book who's each page unfolds history, mythology, rich biodiversity and spiritual festivals.
Umananda is derived from Assamese, where 'Uma' means Hindu goddess Parvati and 'nanda' means joy, believed to be built by Lord Shiva for his beloved wife where he resided as Bhayananda. According to mythology, it is also believed that Lord Shiva burnt Kamdeva in this very place with his third eye when he interrupted his deep meditation. Thus, the island is also known as Bhasmachal, the hill of ashes.
HOW TO REACH?
The island is not more than a 15 minutes ferry ride away from the ghats of Umananda in Guwahati. As you reach the ghats, buy yourself a ticket from one of the counters that won't cost you more than Rs 20/- . I bet you would surely find a guy wearing baggy clothes and shouting at the top of his voice and selling tickets.
As you manage yourself to reach the deck and grab a comfortable seat with a panoramic view you will encounter tranquillity, where all you can hear is the backlash of the water and the ferry honking loud. The tender touch of the wind on your face and your sight growing dim as the time passes. Now, sit back and relax until your ferry anchors at Umananda Island.
TOURISM HOTSPOTS
Umananda Devaloi, the temple of shiva stands in the mighty hill. It was built in 1694 CE by Bar Phukan Garhganya Handique on the orders of King Gadadhar Singha, reflecting masterly skill of the Assamese craftsmanship. Aside from the shrine of Lord Shiva, there are 10 other temples of Hindu gods on the island. 150+ stairs that lead you to the mighty temple. The divine hillock rings to the tune of the bells and hymns it houses. The entire island is dotted with tamarind trees. It was also the home to the species of the endangered golden langur, introduced to the island in the 1980s, with the last one dying in 2020.
Umananda being the smallest is an utmost paradise, a place you will find tranquility and a perfect getaway.