Pondicherry has a dual identity, distinctly divided by the French Quarter and Tamil Quarter. There is a lot in Pondicherry that is to be experienced: From its French Quarters to amazing cafes, rocky and sand beaches to street art & Graffitis and of-course Auroville there is a lot to explore and discover. This town is a perfect confluence of conventional and modern .
The individuality of this place lies in its spiritual culture, which reflects in the way of life of every individual staying here.
But well this blog is not about the touristy places you can visit while you are here... Enough and more is written about it and I don't wish to elaborate more :-)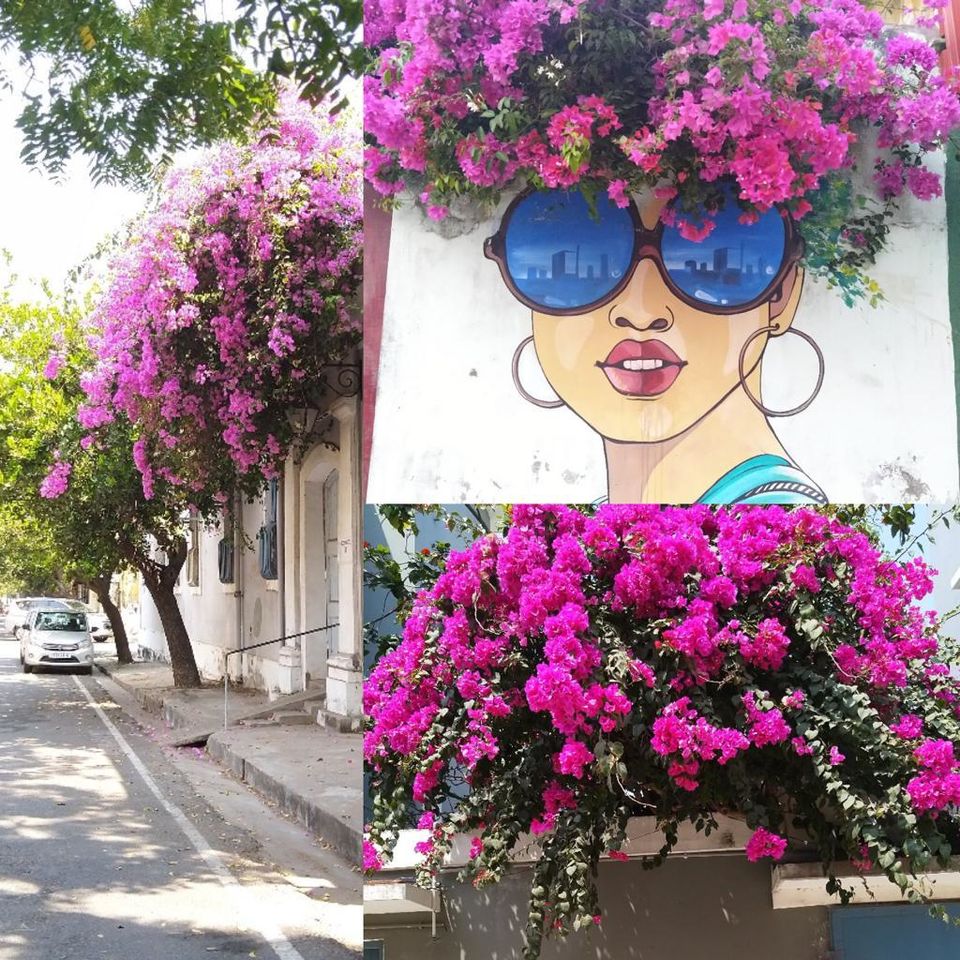 I was in Pondicherry for a short weekend trip and my heart was stuck on the colonial heritage beauty of the French quarter or the White Town with its perpendicular streets. This part of the town gives you some great colours and textures in the shades of pastel pinks and peach and then suddenly flash of yellows and then the soothing greys and whites... Art is in every nook and cranny of this beautifully bright city laden with all the possible shades of bougainvilleas in bloom.
Pondicherry is a town made for streets, art and grafittis and thats where the vibe of the city lies.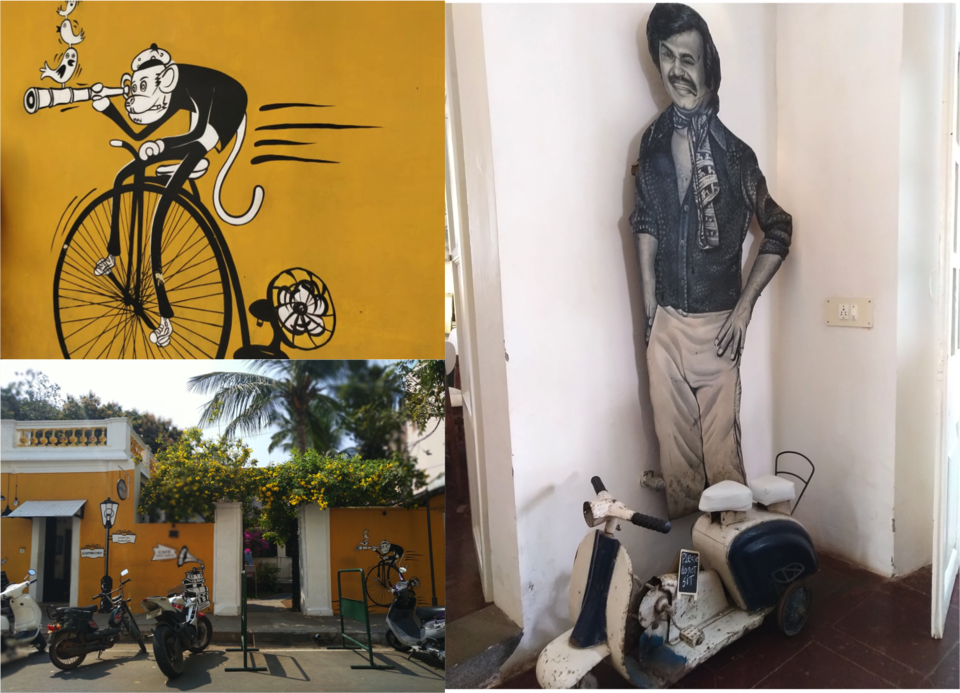 White Town is home to some of the stunning buildings and this whole place seems like it is stuck in time. This part of the town is immaculately planned where you will come across some remarkable graffiti, villas with bright yellow and white walls, embowed gates with blooming bougainvillea, and clean cut Mediterranean style streets. White town is also home to the best restaurants and cafes in Pondicherry. This whole area can be covered on cycle or foot while soaking in every piece of art and colour that comes along.
Pondicherry is beautiful in more than many ways that's beyond words – and have so much to explore and be amazed about – The best way of exploring it is by going on many unhurried and lingering walks. Mind you it is not a city to be explored with a to-do -list in hand. Just walk around and you'll run into something exceptional and beautiful at every corner.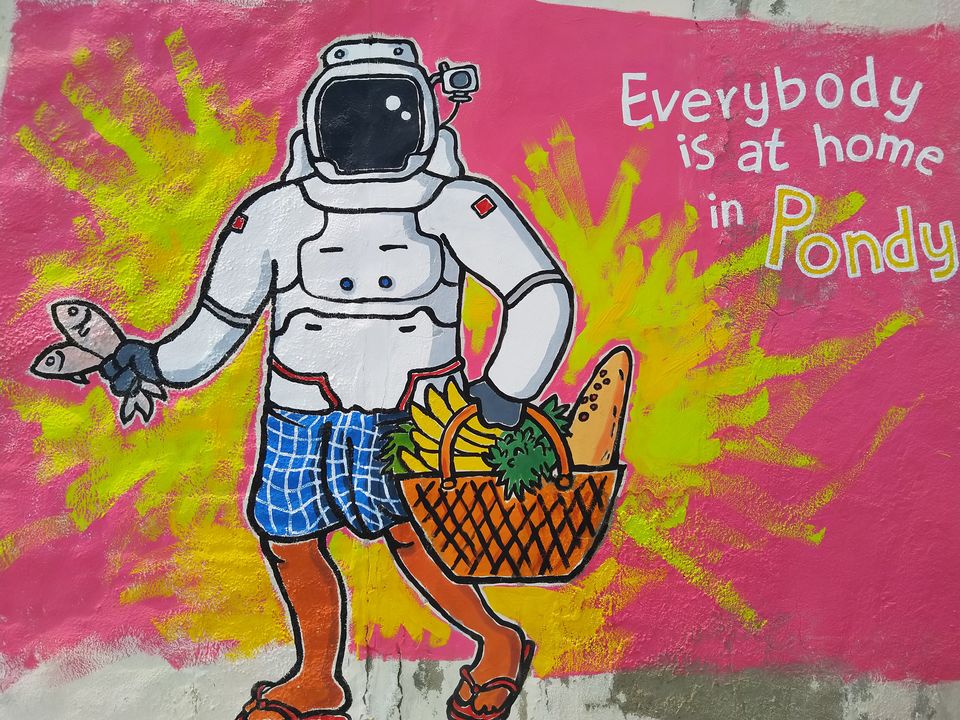 What to eat and where to stay needs a separate post but that for some other time...
Frequent searches leading to this page:-
top Auroville tour packages, pondicherry solo trip and travel guide, pondicherry french colony