Why Pondicherry ?
The town of bougainvillea – draped white houses,
Marveled with glows of the red rising warming Sun,
Sparkles of which you find at the horizon of the sea
Salt in the air, Sand in your hair,
Where waves of water whirl with the morning air
A land of sheer paradise,
A mix of modern heritage and spiritual lifestyle,
A union territory, A picture of French Legacy
Yes, it is Pondicherry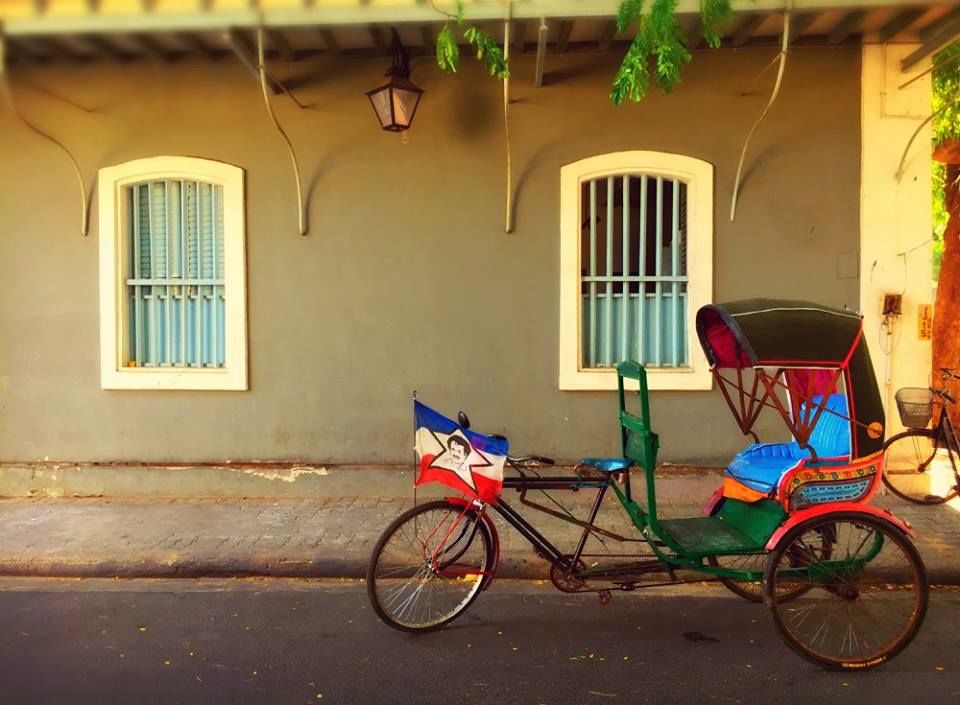 Pondicherry lies on the south-east coast of India in the state of Tamil Nadu. It is indeed a land of absolute paradise.It is the only charming little town in India where you can find old-world French beauty. Fondly called Pondi, it is known for its large avenues, colorful houses with high compound walls laden with bougainvillea, clean streets with French name plates, colonial buildings, beautiful churches, classic heritage monuments, clean beaches, serene backwaters, and of course tasty authentic French cuisine.
Good News for Solo Travelers :)
One of the best things about Pondicherry is that whether you are a group of girls or a solo traveller, it's quite safe a place.
Enjoy some peace at Auroville
Reach Pondicherry early in the morning and leave for the Auroville.
There are plenty of Autos available almost everywhere in Pondicherry but if you don't speak Tamil and don't know the distance they tend to overcharge you a lot. Hence, it's a better idea to book cabs. You can also take a Scooter/car on rent for a hassle-free trip.
Opening Hours : Monday to Saturday - 9 am to 1:00 pm and 1:30 pm to 4.30 pm.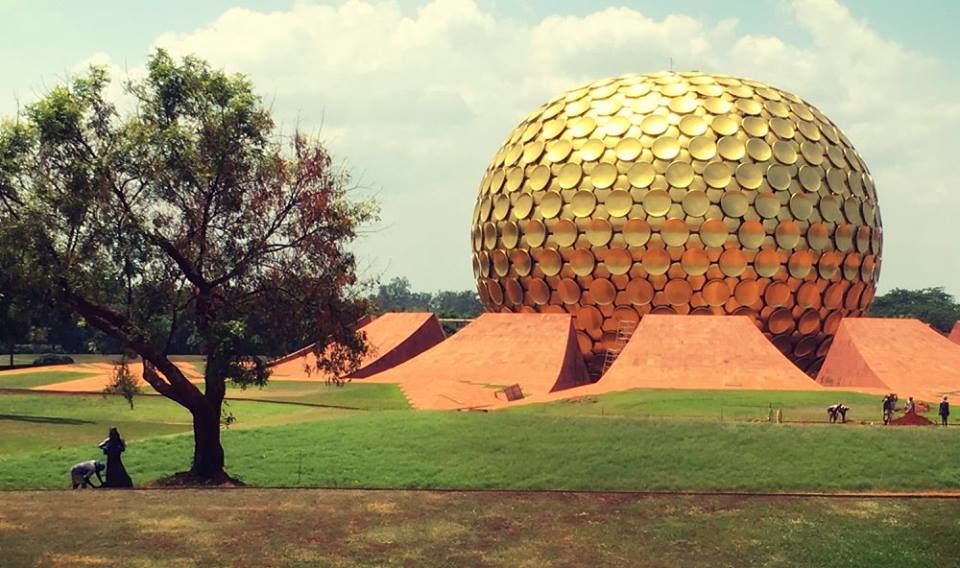 Enjoy calming breeze at Auro Beach
From Auroville, head to Auro Beach or Aurovilla Beach. It is one of the most famous beaches in Pondicherry.
Visit Aurobindo Ashram
One of the main attractions in Pondicherry is of course the Sri Aurobindo Ashram. It is located within the French quarters.
Walk along French Colony
The streets in the French section are laid out in a well designed grid pattern. The buildings are easily recognizable by their fancy gateways arches, garden courtyards with beautiful bougainvilleas and the buildings themselves painted in pleasant hues of lime.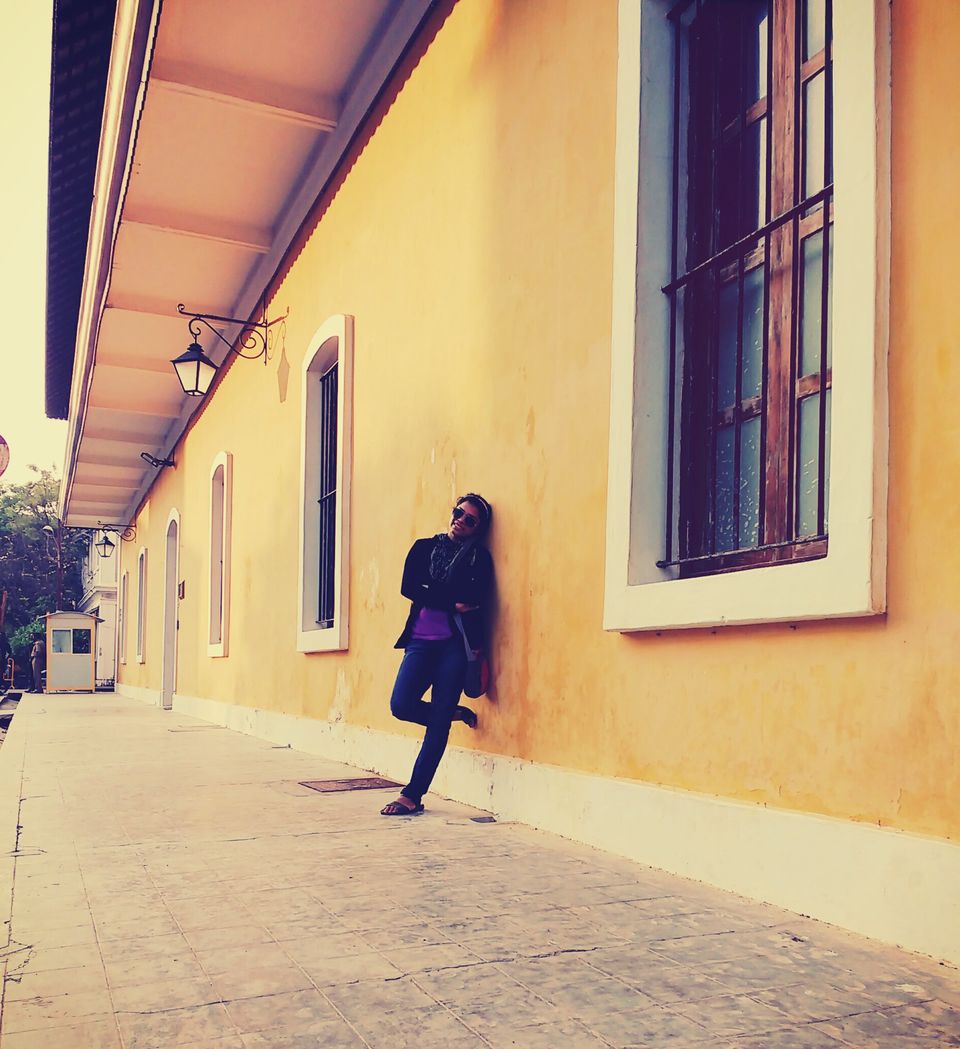 Relax at Promenade Beach
This place has a lot of interesting options to eat from French to local Indian Cuisine.. I went to Le café and took one of their sea facing tables.
Rest of the day can be spent just gazing into the water at the Promenade Beach. It is situated in the heart of the city and is most popular among the tourist.
Visit Basilica of the Sacred Heart of Jesus. It is one of the famous pilgrimage spots for Christians.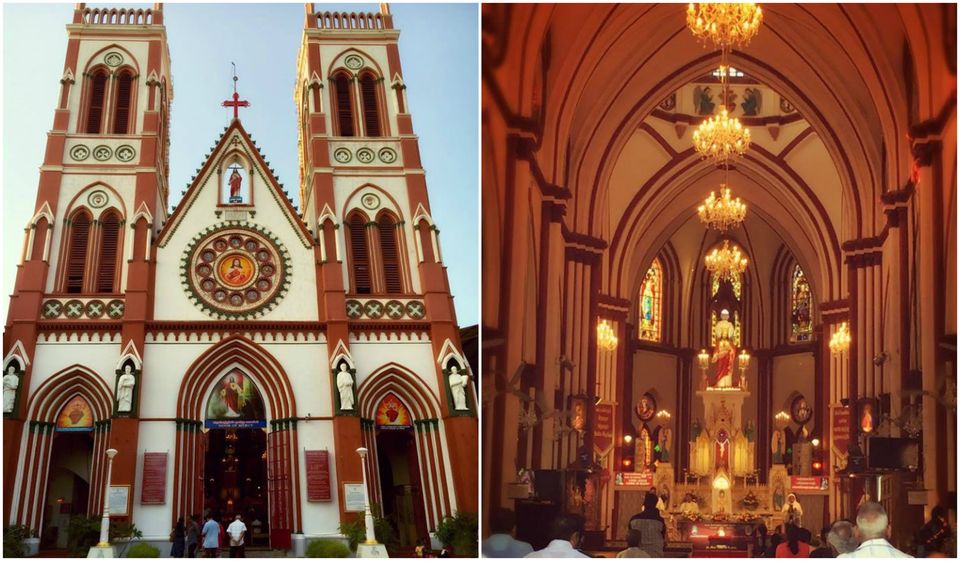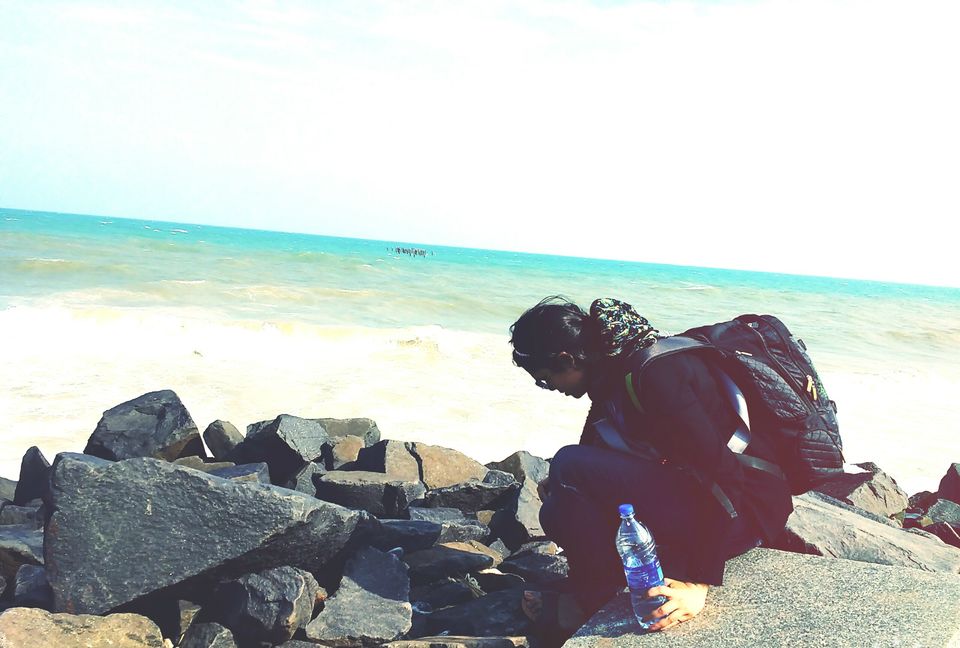 When to Visit
November to February is the best time to visit for Pondicherry. December and January are important months for the residents who celebrate Christmas and New Year . Weather wise it is pleasant until February after which it gets hot.
How to reach
By Air
The airport at Pondicherry has flights coming in from Bangalore and Hyderabad. However, you can get a connecting flight if you are coming from Delhi, Kochi, Kolkata and Mumbai.
By Train
The rail route is well-connected to cities like New Delhi, Kolkata, Mumbai, Bangalore, Chennai, and Trivandrum. Two of the most popular trains are New Delhi Pondicherry Express and Nagarcoli Express.
By Bus
There are several buses that run frequently from Chennai, Thanjaur, Trichy, Coimbatore, Bangalore and Madurai to Pondicherry. Both private and state-owned buses are available.
By Road
Pondicherry falls on the National Highway 45, which connects it to Chennai, which is about 150 kilometres away and Bangalore, which is 320 kilometres away. You can hire a taxi or drive to Pondicherry from these nearby cities.
Where to Stay
Two amazing places to stay in are Pondicherry and Auroville. If you're going for 1 day trip, I recommend finding a guest house in advance in Pondicherry or Auroville. You can visit their official website (http://www.sriaurobindoashram.org/visitors/;http://www.auroville.org/) to search for guest houses according to location and category.
Planning 1 day relaxing trip?
Basilica of the Sacred Heart of Jesus
So if you want to get away from the crowd and just be by yourself in a serene location, Pondicherry is just perfect!
Take a boat ride to the Paradise Island
After spending some time at the Auroville beach, leave for 'Paradise Island'.There are two separate ticket counters , one to go inside the boat house, and another is the ticket counter to boats to Island.
Paradise Island is a beach isolated from the noisy main city. It is one of the 'must visit' places of Pondicherry.
Opening Hours: 9 am – 5 pm
Charges:
Entry Charges to the boat house: INR 5
- Motor Boat: INR 50 (short trip); INR 100 (long trip)
- Speed Boat (2 seater): INR 125 (short trip); INR 250 (long trip)
- Speed Boat (4 seater): INR 250 (short trip); INR 450 (long trip)