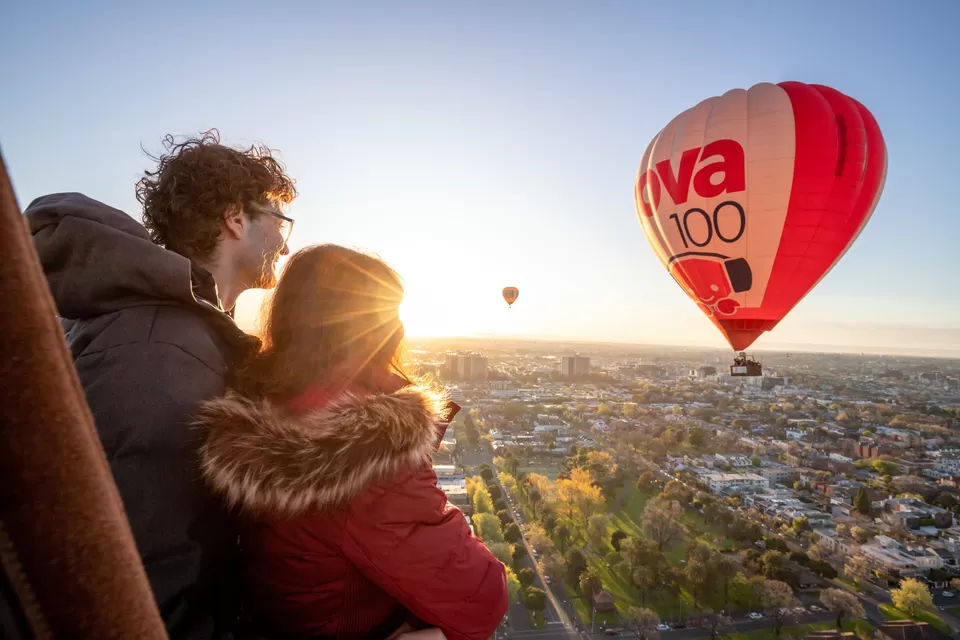 There's no set formula for romance, but the odds are in your favour when a beautiful place, replete with seclusion and activities that encourage bonding, is added to the mix. Whether you're on your honeymoon or wish to whisk your partner away on an intimate getaway, exceptional destinations in Australia await to make the sparks fly! Unwind on tropical islands with your special someone, set out on serene long drives, or clink glasses at wine-tasting sessions in vineyards. Australia ticks all the boxes!
Dive into a Kaleidoscopic Realm of the Great Barrier Reef
Embrace inviting waters of varied hues of blue with a visit to the Great Barrier Reef (GBR)! Stretching across 2,300 kilometers of Australia's coastline, the UNESCO World Heritage Site is home to coral reef-peppered waters and over 900 islands. Sign up for guided snorkelling and diving sessions with your partner, or opt for semi-submersible submarines and helicopter tours to revel in nature's bounty and spot colourful reefs and over 1,625 fish species, including giant clams, manta rays, Maori wrasses, sharks, turtles, and potato cods—there are no wrong choices here! While there are multiple gateways to the GBR, Cairns and Port Douglas are the most popular. The former is blessed with a bustling nightlife that you can explore with your loved one, but if peace and quiet is your style, then the latter is an excellent choice.
Sail, Snorkel and Dive at the Sunny Whitsundays
Whitsundays—a cluster of 74 islands that are part of the larger GBR—is a haven for sailing, diving, and snorkelling. Among them, Hamilton Island is the largest and most loved. With easy airport accessibility, luxury accommodations, and a tropical realm at your feet, you and your loved one will be spoiled for choice. For an extra dose of indulgence, check into Qualia, a secluded, adults-only, five-star resort. Sail to the GBR with Cruise Whitsundays. Better yet, if grand gestures are your thing, fly over the Heart Reef for the ultimate declaration of love.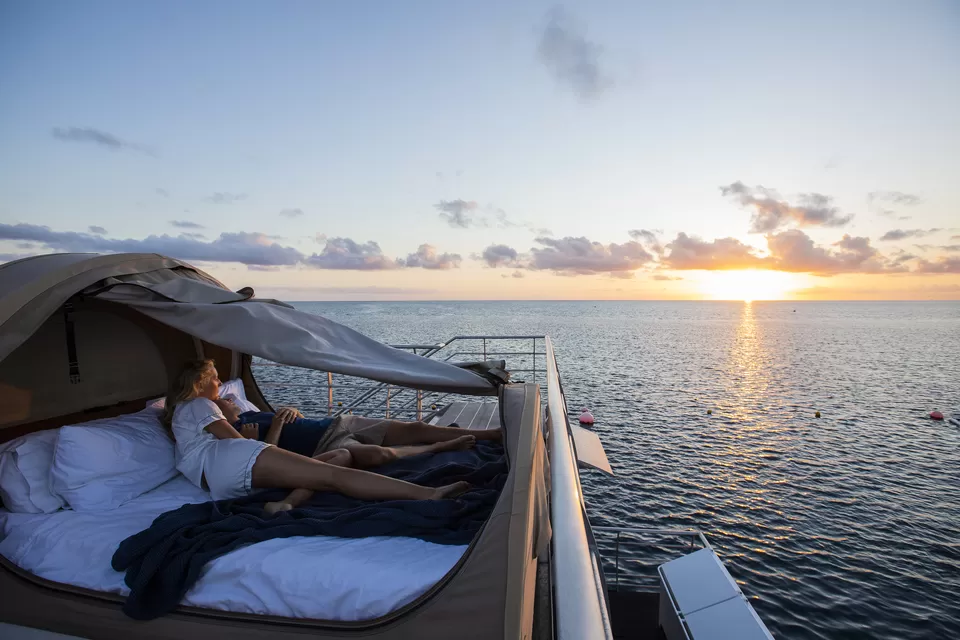 Check with the operators for a cruise to Whitehaven Beach, counted among the top 10 beaches in the world, and spend the day swimming with shoals of fish that seem straight out of a Pixar universe!
Take a Coastal Road Trip Down the Great Ocean Road
It doesn't get more romantic than taking pitstop-dotted drives along the Great Ocean Road. As you exit Melbourne and head to coastal Anglesea, roll down the windows to admire sprawling white beaches and high red cliffs. Spend the day getting a couples massage at Lux Spa & Wellness, then tour Bellbrae Estate cellar doors. Don't leave without sampling modern Australian fare at The Coast Restaurant.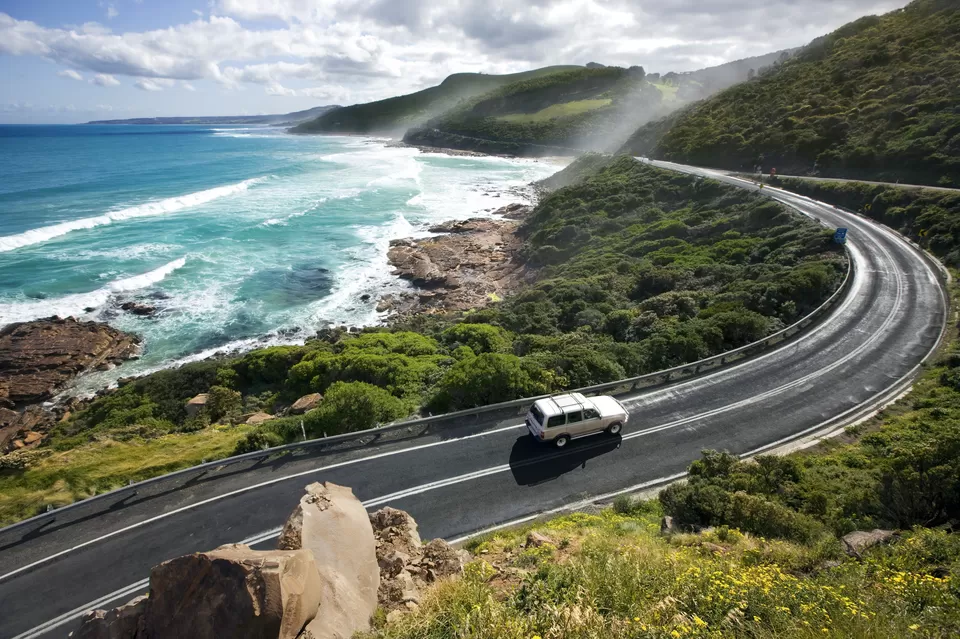 Set out for Port Campbell early next morning. Get your fix of seasonal produce at Brae and artisanal treats at GORGE Chocolate; the latter is home to a herd of alpacas. Discover the region's famous natural attractions, including Loch Ard Gorge's distinctive rock formations and the 150 feet-tall limestone pillars of the 12 Apostles. Elevate your experience with a 12 Apostles Helicopters tour, offering stunning aerial views of the Great Ocean Road's Shipwreck Coast. They even host sky weddings!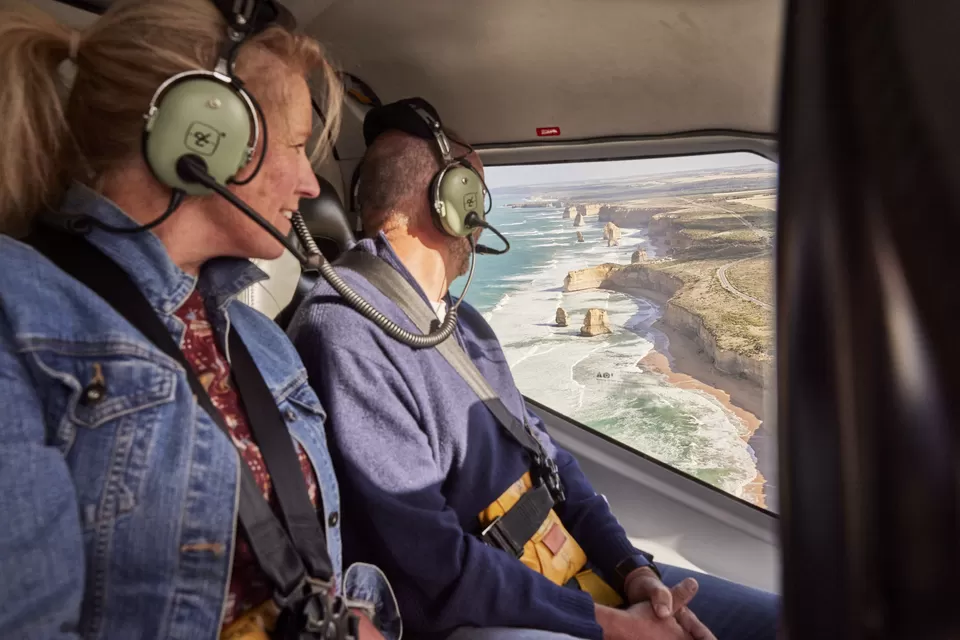 Soak in Scenic Vistas with a Hot Air Balloon Ride
Rising before the sun is rewarding, especially if a hot air balloon ride is on the cards. Although a popular activity around the country, the Gold Coast is a favourite. Hop aboard the ride and float like a cloud as you and your significant other watch the sun come up from beyond the horizon. If a proposal is on the agenda, now would be an opportune moment! Celebrate the occasion with a post-adventure champagne breakfast at O'Reilly's Grand Homestead & Boutique Vineyard.
In Canberra, soar above the iconic Parliament House in a hot air balloon, a one-of-a-kind experience that can't be found anywhere else in the world. Or, witness the mesmerising sight of the sun gracefully illuminating Uluru, Australia's monolith, as you take an unforgettable hot air balloon ride at sunrise.
Savour Delicious Wine Tasting Experiences
Did you know Australia boasts more than 2,460 wineries in 65 wine regions throughout the country? Favourable climate conditions facilitate earthy Shiraz and crisp Chardonnay, in addition to flavours like Cabernet Sauvignon, Grenache, Pinot Noir and more. Check out Hunter Valley—Australia's oldest wine region, located three hours from Sydney—which offers 150 cellar doors to explore. Blessed with a warm and humid climate, it excels in producing exceptional grapes, renowned for their refreshing and zesty profiles, ideal for pairing with seafood.
Yarra Valley and Mornington Peninsula, both an hour's drive from Melbourne in opposite directions, are known for excellent pourings of Chardonnay and Pinot Noir respectively. The latter is home to multiple vineyards and coastal hot springs that promise ultimate relaxation. Renowned for its remarkable Riesling, Canberra's cool-climate wine region hosts the largest annual single varietal wine show in the Southern Hemisphere, solidifying its reputation in the world of wine.
Feel Your Worries Ebb with Relaxing Wellness Treatments
Holidays are just as much about relaxing as they are about recharging. If wellness is high up on your itinerary, then head to Daylesford—a 1.5-hour drive from Melbourne—where you'll encounter Australia's largest concentration of minerals! Recline on underwater couches, swim in a salt therapy pool, and pamper yourself with a signature massage at Hepburn Bathhouse and Spa.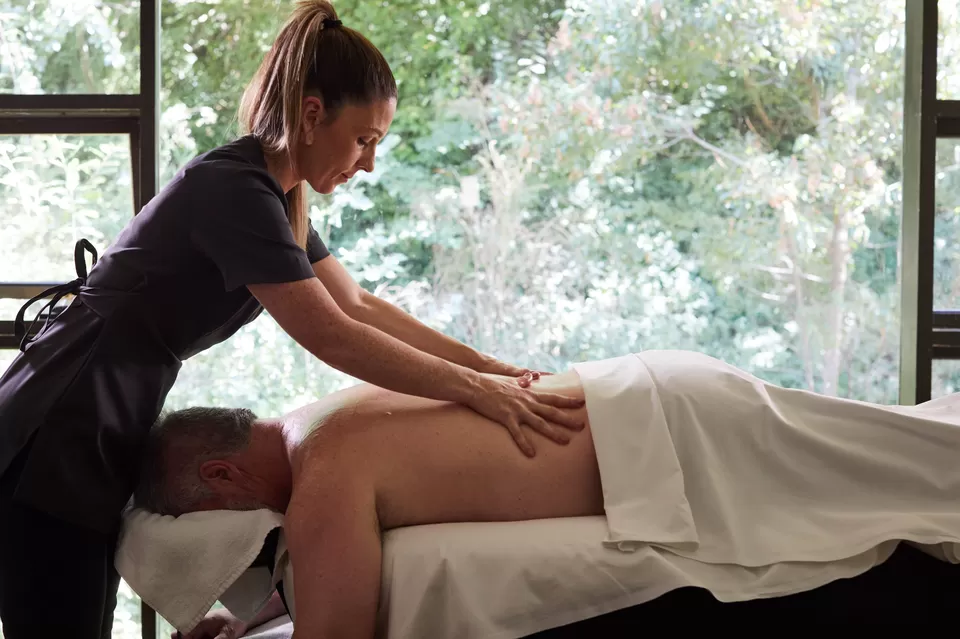 In Queensland, just 30 minutes north of Cairns, Palm Cove is a tropical paradise with palm-fringed beaches, golf courses, and a vibrant dining scene. Stay beachfront at Alamanda Palm Cove for the award-winning Nu Nu Restaurant and spas that specialise in heated-stone massages.
Set Sail with Mesmerising Dinner Cruises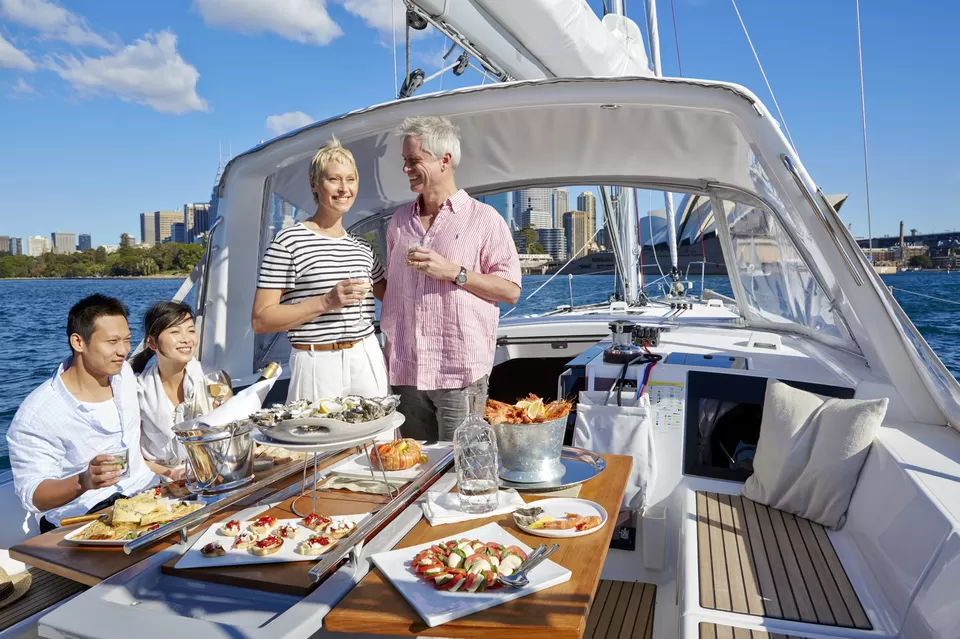 Make the most of your romantic holiday any time of the year by hiring a private yacht charter to sail across the country. Opt for an epicurean affair aboard a glass boat dining cruise for fine food and wine served with finer harbourside views. Steal panoramic glimpses of Sydney Harbour at night, whilst relishing the chef's signature four-course dinner that commences with hors d'oeuvres on the Sky Deck. Although Sydney is a sought-after choice, Australian Cruise Group operates across major destinations throughout the country.
Embrace enchantment and discover a land where love blossoms, creating cherished moments that will forever linger in the hearts of couples who choose Australia as their romantic haven.
In association with Tourism Australia