Me, Pranav and Kiran, three bald dudes and Nikhil an odd man out started our journey to Humpi from Pune 😁. After traveling overnight for 650 km we reached Sanapur (near Humpi) at 9.30 am, where we had a booking at Rambo guest house. The guest house is nothing but a group of open huts, alongside a rice farm which has adjoining rock mountains, makes it look more scenic 😍. After chilling out for 2 hrs and having some power nap we left for a Coracle ride in the nearby backwaters of river Tungabhadra. Coracle is a round shaped floating vessel made of bamboo cuttings. Floating on waters sitting on the Coracle really made my day. Water always tempts me, in no time we threw ourselves in the cold waters of Tungabhadra after the Coracle ride.😍
Evening was a surprise, Shree Hanuman the supreme of strength and power has his birth place here in Kishkinda 🙏🙏. It's basically a mountain called Anjaneya hill with 575 steps and believe me the top view from here is too good with grennary, temples, mountains and Tungabhadra flowing in middle. You can relax here on the top in the evening with cool breeze hitting you 😍. Here unlike Sahyadri's mountains look like pebbles heeped up with very less greenary on them. Humpy island is a nice place in the evening for dinner and chilling out 😍.
Tommorow we will explore temples and ancient monuments in Humpy.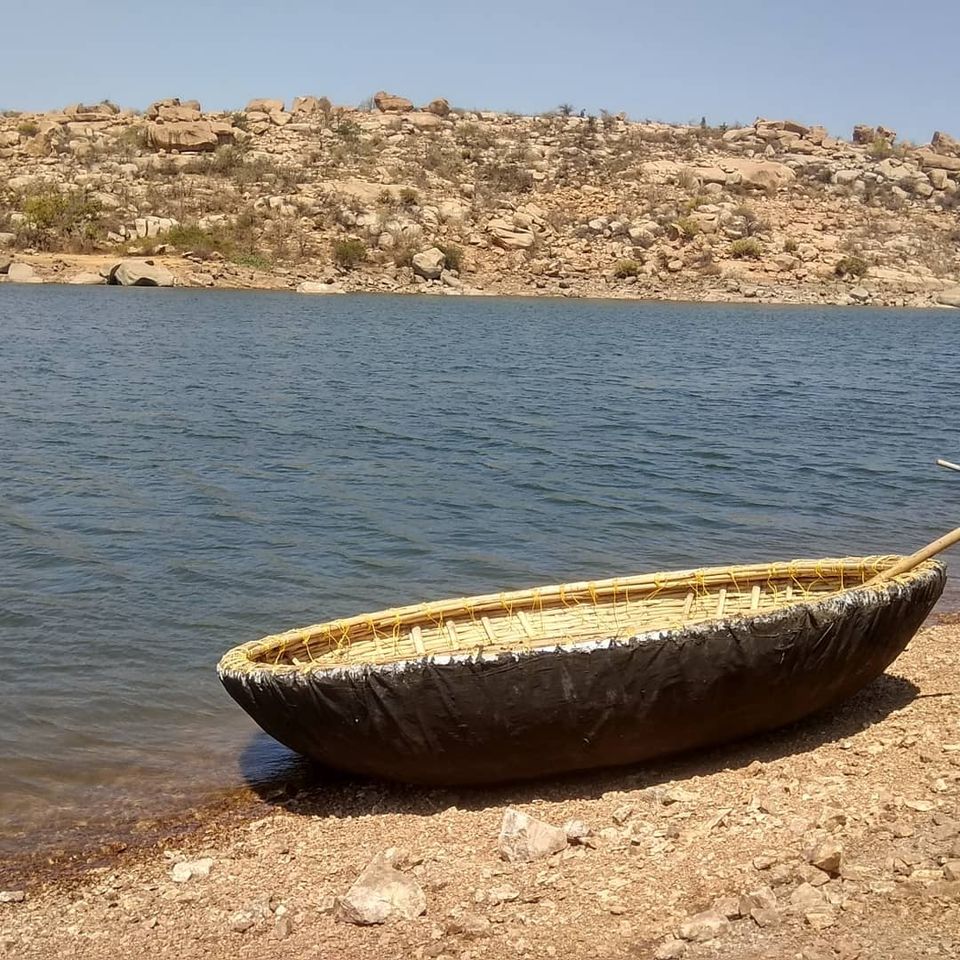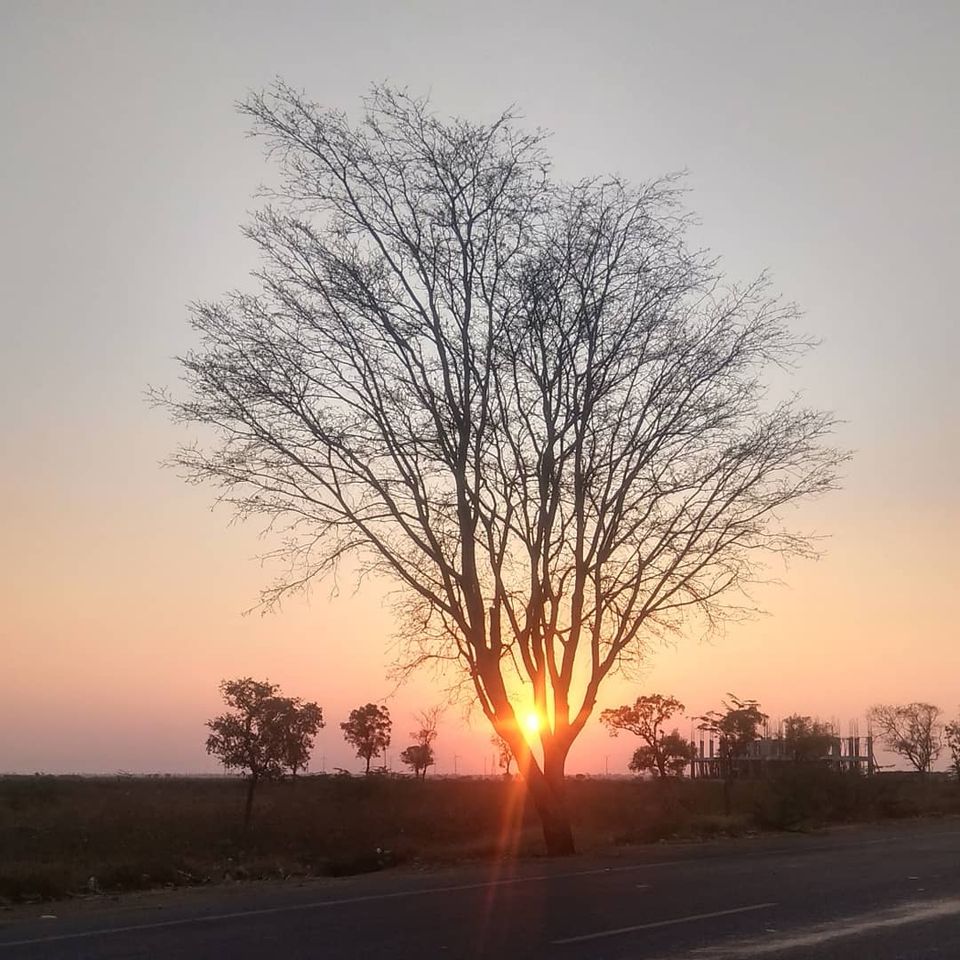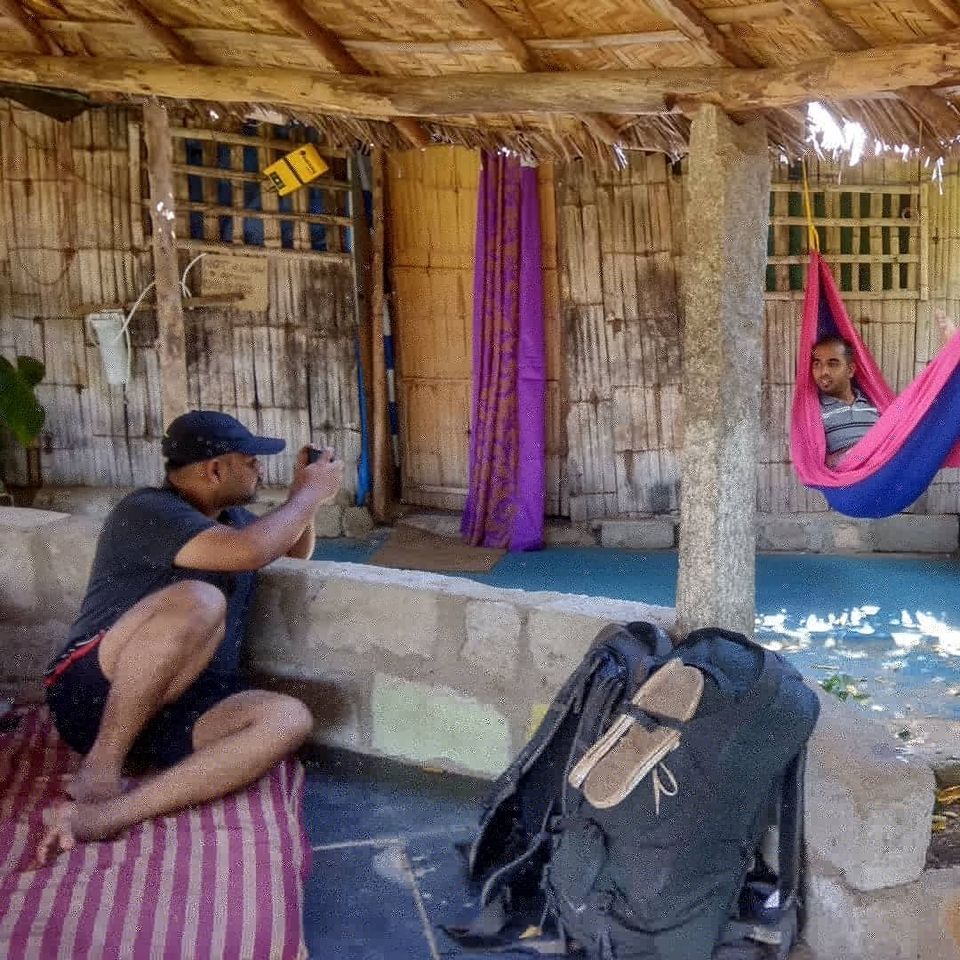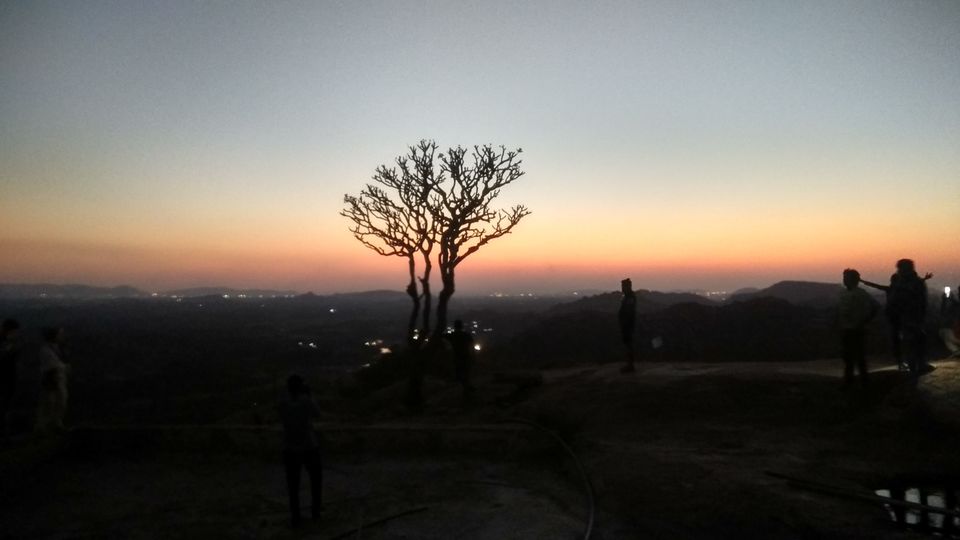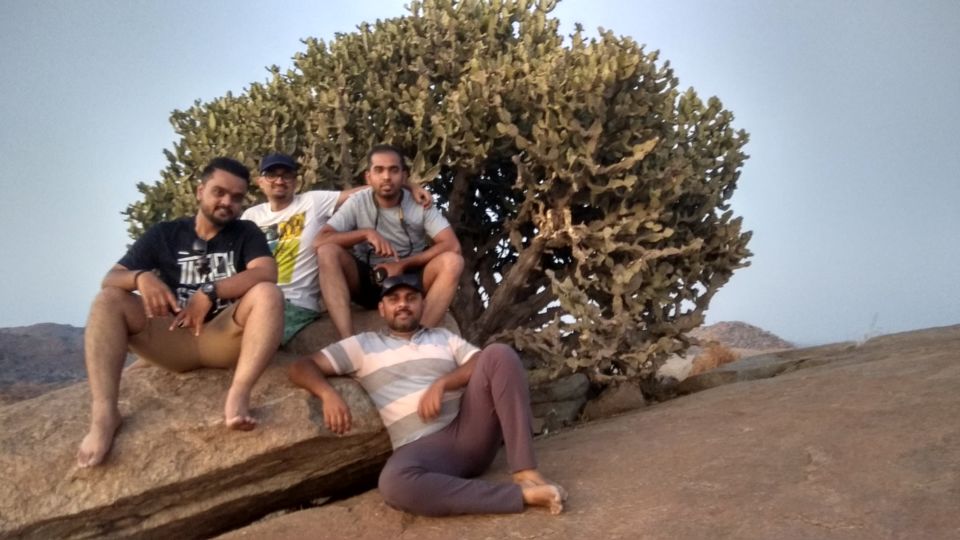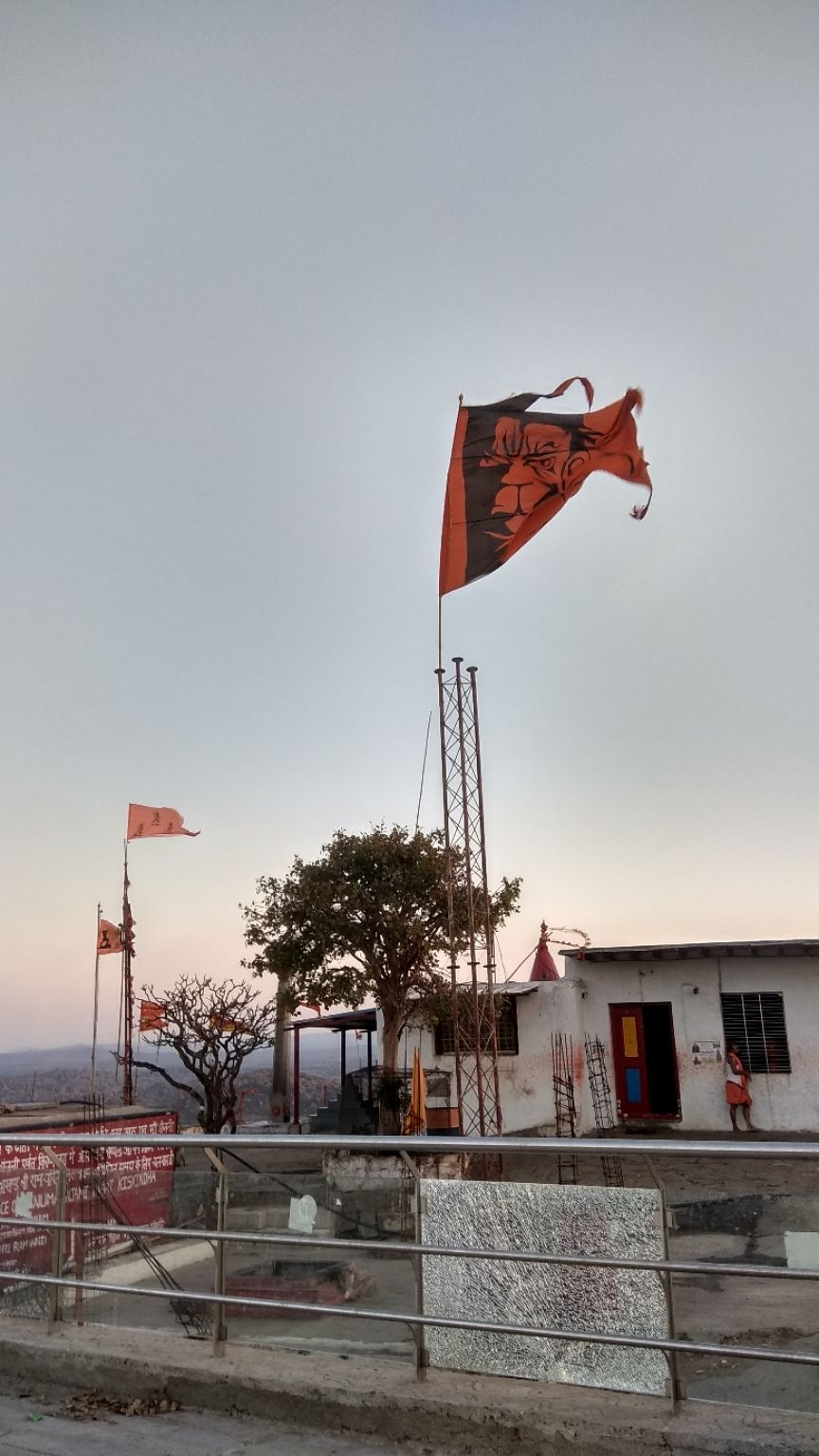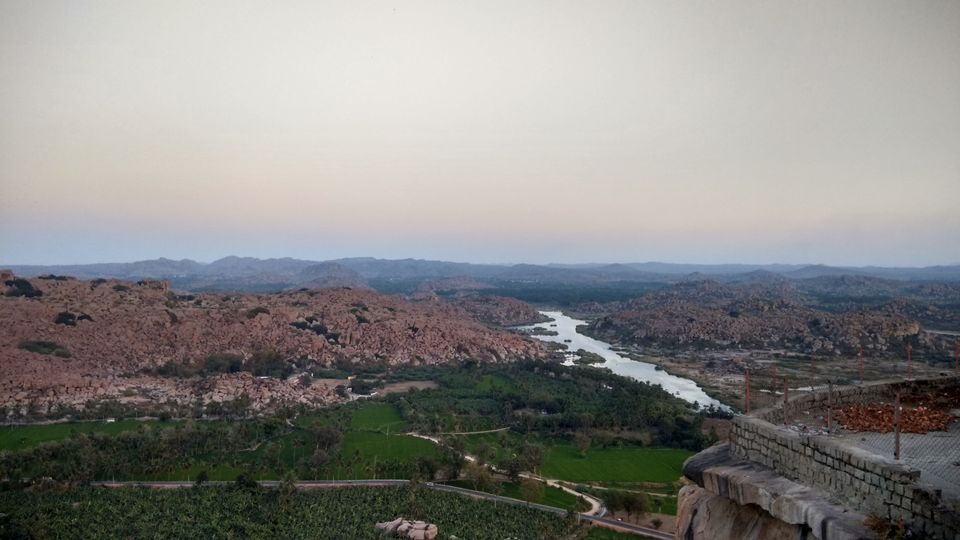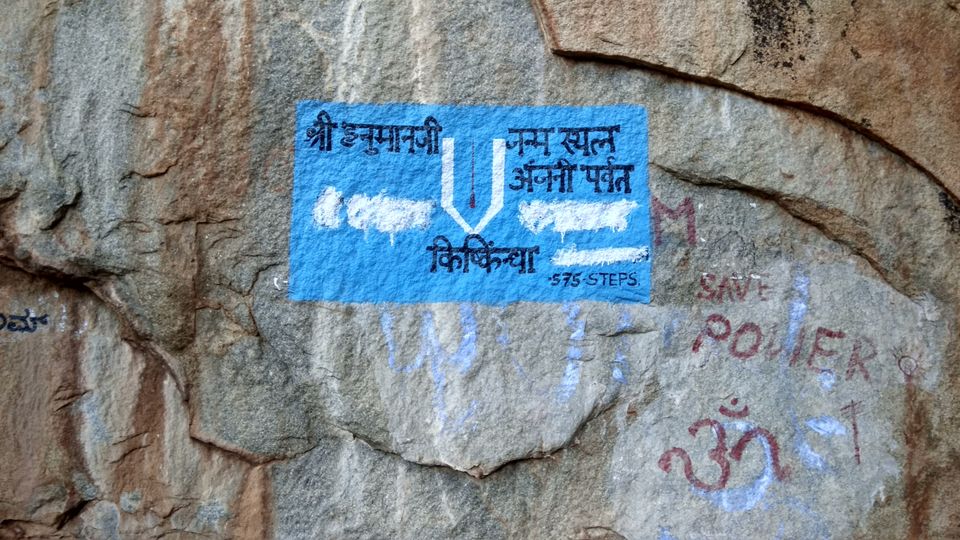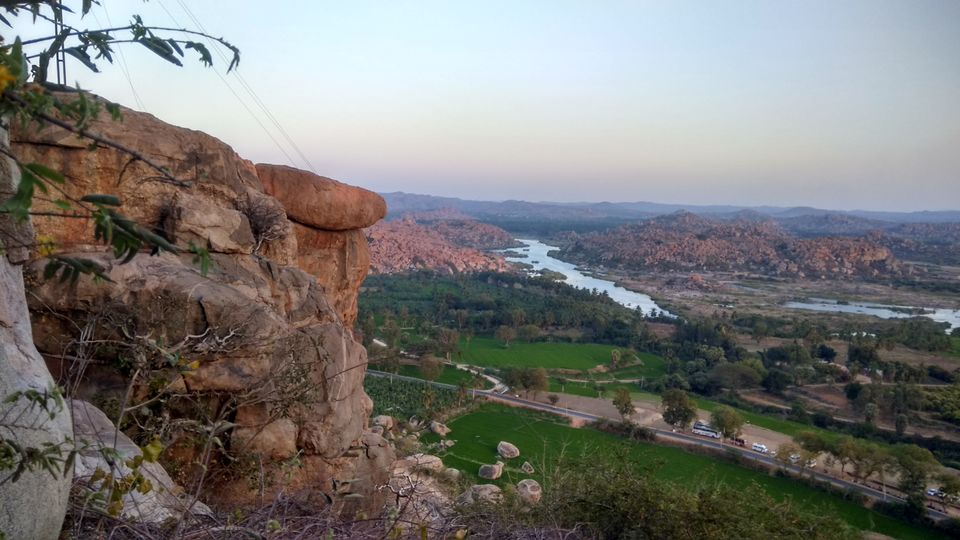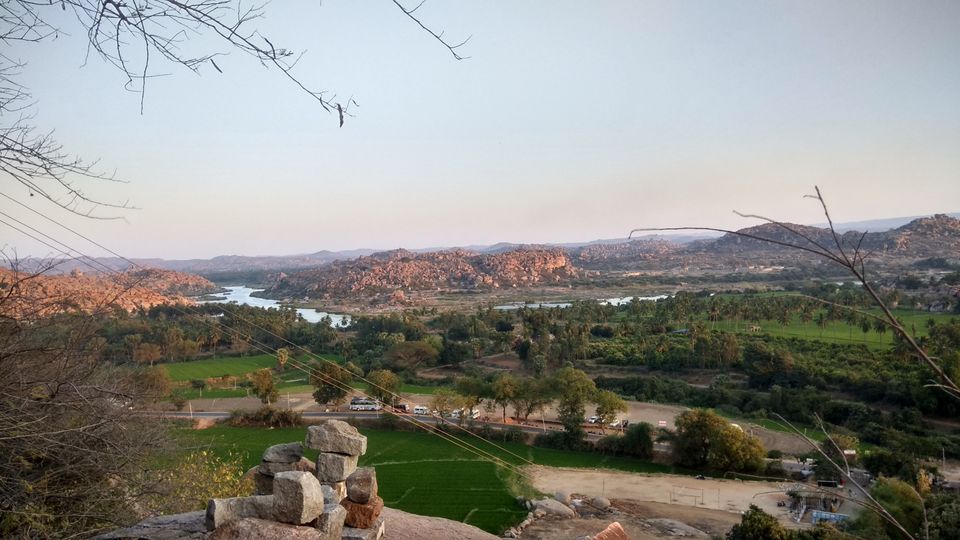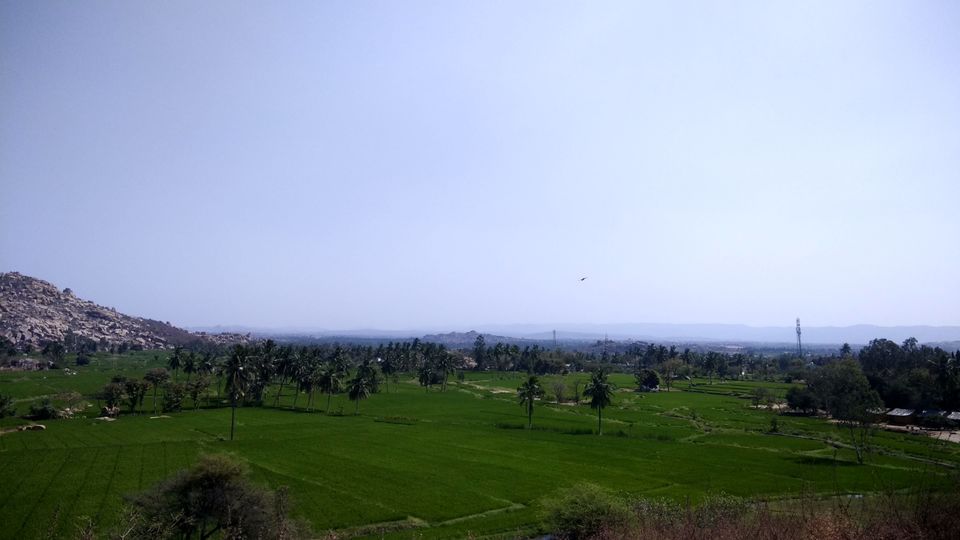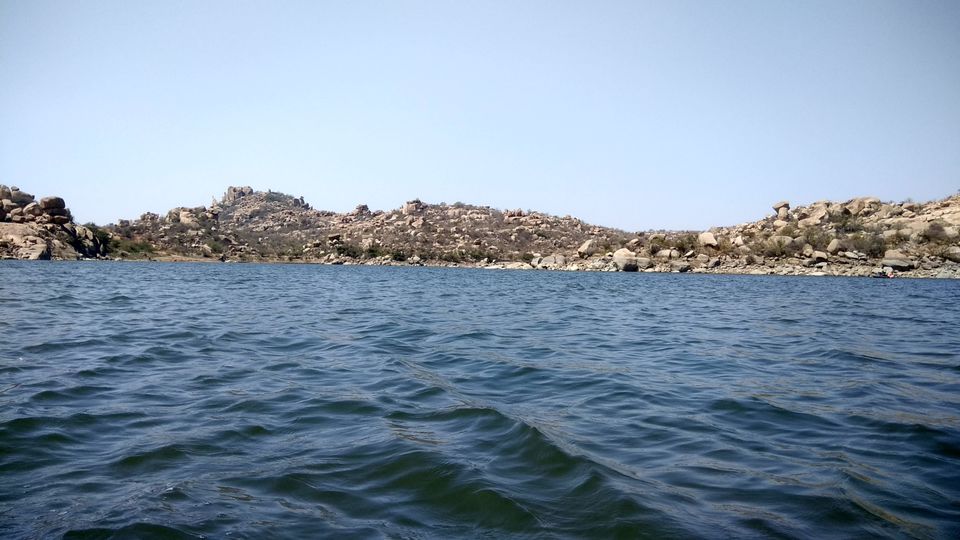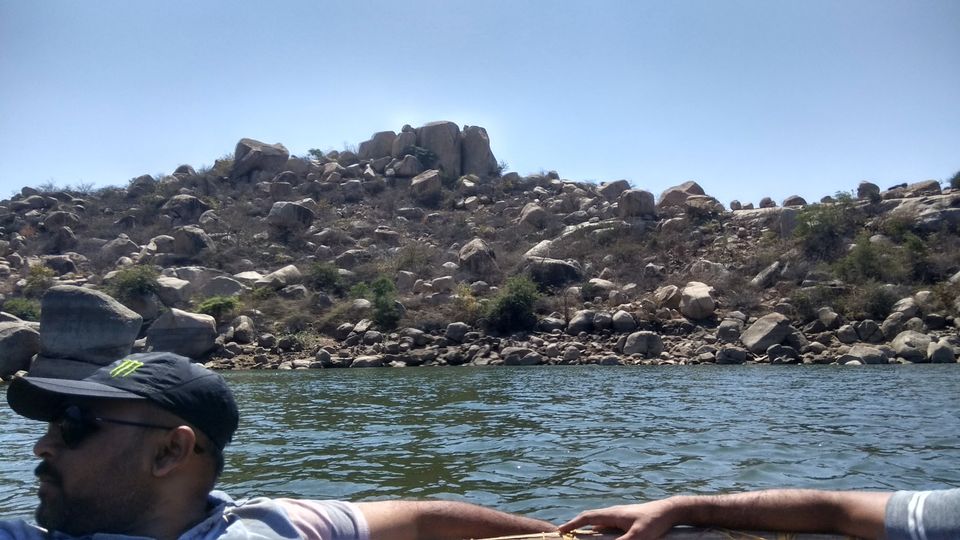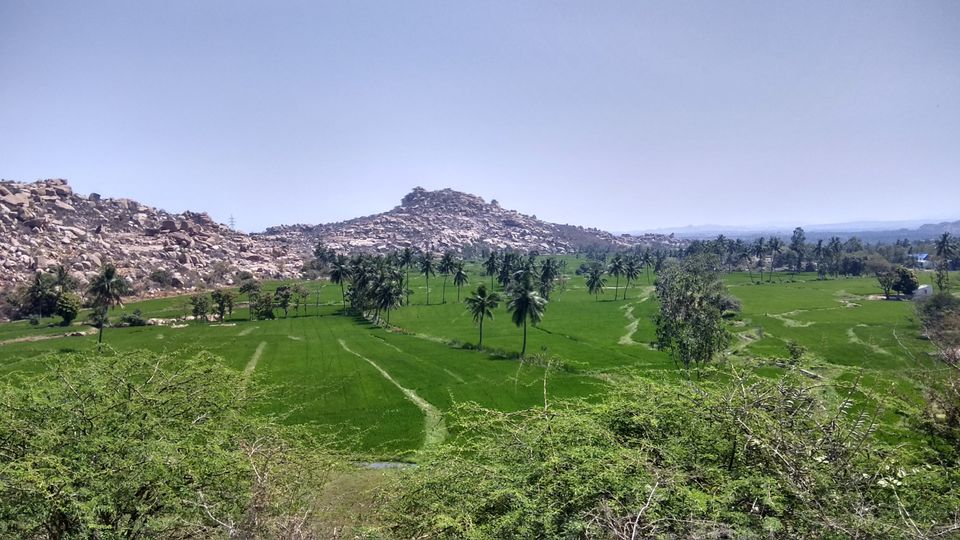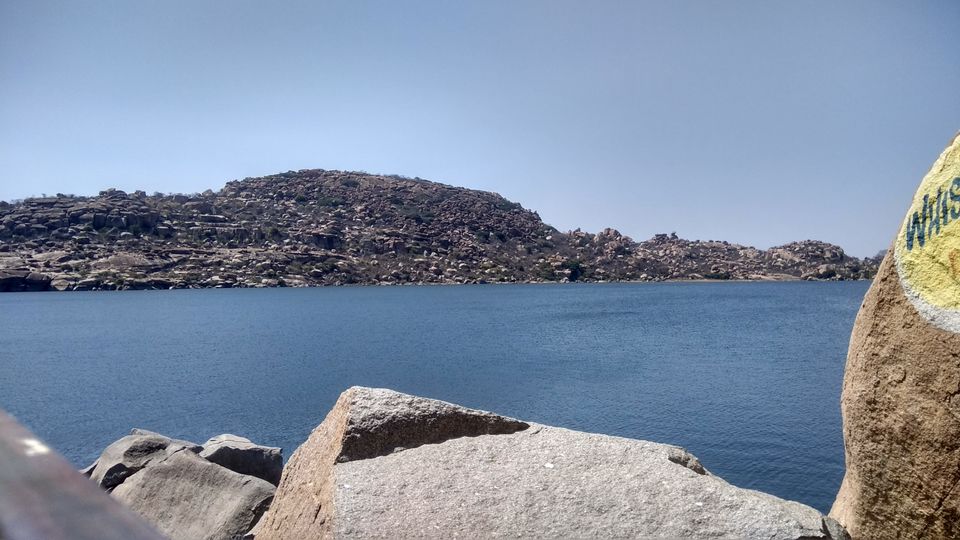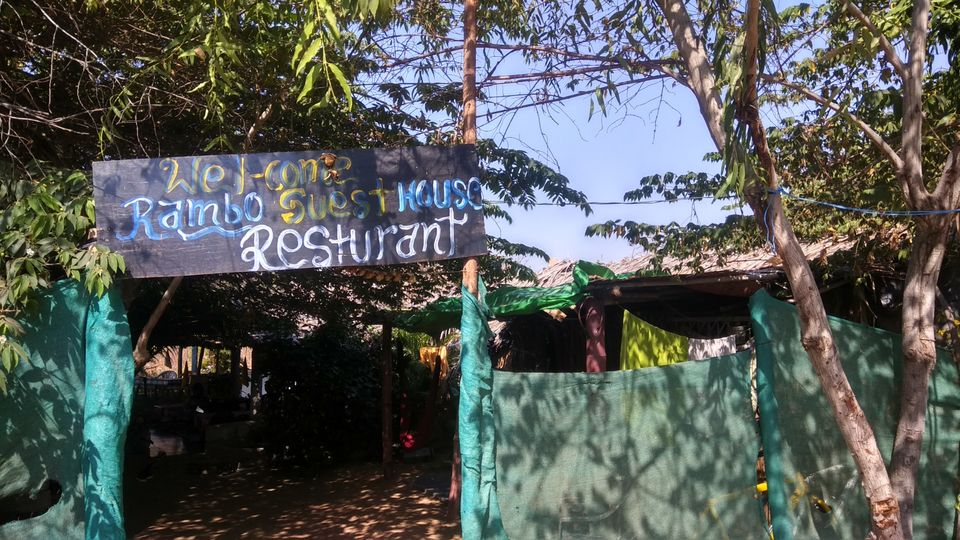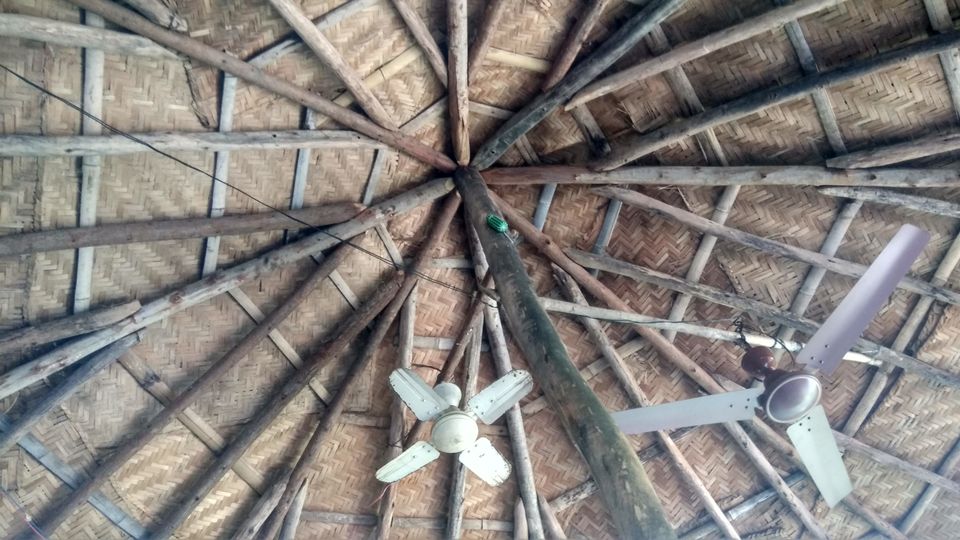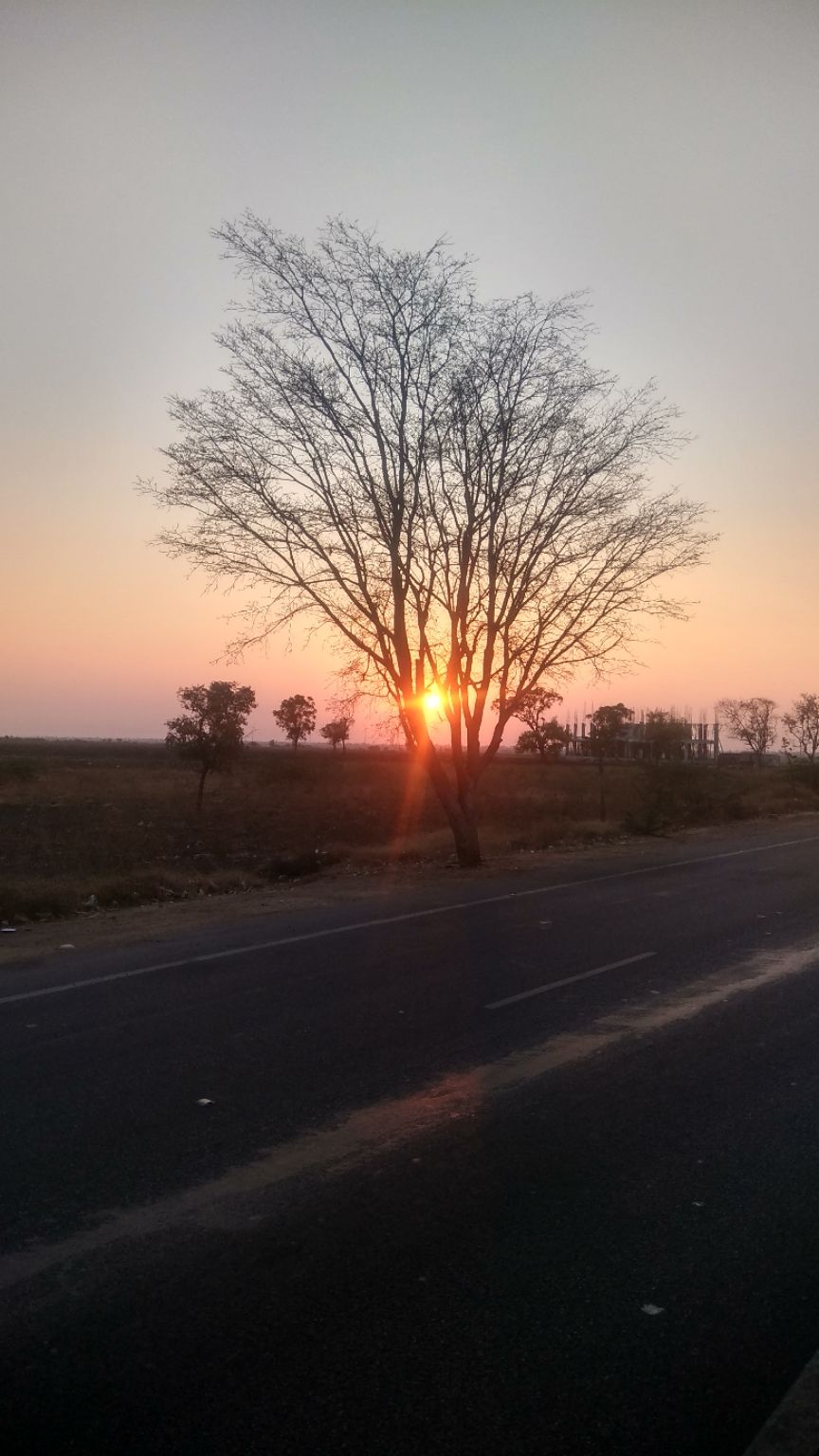 What a day today! 😍😍😍
Got up sharp 6 am, had walk to nearby tea shop and had a morning tea. While having breakfast met a German guy who was here from last 1 month. Had some quality conversations with him. This guy has left his job after saving some money for himself and now he just travels all around the world, I wish I could do the same 😁.
We left for the big day towards Humpi. On the way to Hampi from Sanapur a bridge build of cubical rocks which has collapsed but still looks too grand. Got a guide who spoke Marathi which added to our joy. We started with the Vithal temple, a master piece of stone sculptures 🙏🙏🙏. Sabha mandap, Dhwani mandap, Lagna mandap have all sorts of stone carvings from Kamasutra to God and goddesses. The pillars of the Dhwani mandap produce a sound when you got them using your thumbs 😍. Main attraction of this place is the charriot, the same is printed on the new 50rs note 😊. Chariot is kind of replica from Konark temple. The area covered by this temple is huge. The guide told us a saying "Humpe ghumna to pair mein takat huna" we realized this in the afternoon when we were completed exhausted 😁.
Out of curiosity I asked the guide "why are these Kamasutra sculptures here in the temple" he smiled and said "this was a part of sex education in those days", this shows how civilized these people were 500 years ago 😊. The walls of this temple also depict mangolian/Arabic traders who came here to sell horses. The idols of god's are mostly carved out of stones from river bank of Tungabhadra as these are soft and have long life 😊.
Next we visited the Rajawada which had a Step well. This has a artistic symmetry which will just make you a fan of this place 😍. This well also had a cannel system attached. Altogether this well was a public bath place and also used to water sports as per the guide.
The lotus Mahal was for the Queens. This Mahal has water pipes inside walls to keep this Mahal cool, I was just amazed seeing such an imagination and architecture 500 years ago 😊🙏🙏🙏🙏🙏. Exactly behind this was the area where elephants used to be parked. Even these have an artistic touch, I just wondered each and everything here was built in a very very artistic way 🙏🙏🙏.
HazarRama temple which means 1000 Ram's. This temple was meant for the royal family of Devrai. Entire Ramayana is carved beautifully on the walls of this temple. We were confused what to click and what not to 😁.
Huge Shivalinga, Narsimha and Ganpati idols carved out of single stones. These idols are more than 12 feet high 🙏🙏🙏🙏
Finally saw sunset from Matanga hill with the top view of Viruppaksha temple
If you want to see each and every spot in Humpi which have 86 spots, needs a total of 3 months, 3 days and 3 hours 😁. Even though I am not a big fan of sculptures and art work but still what a place can't get enough from this 😍😍😍😍. Still I wonder if the stones could speak and tell us their stories and the golden era they experienced 😊😊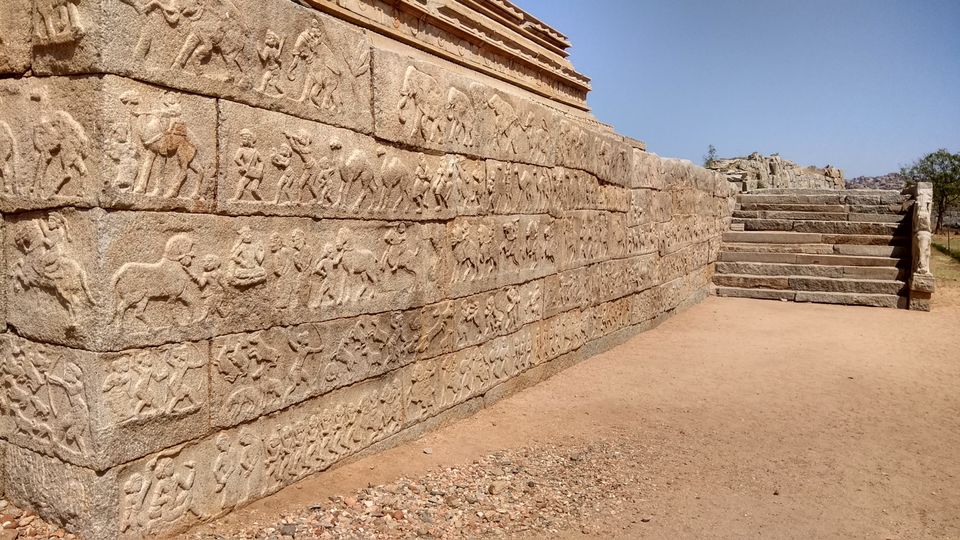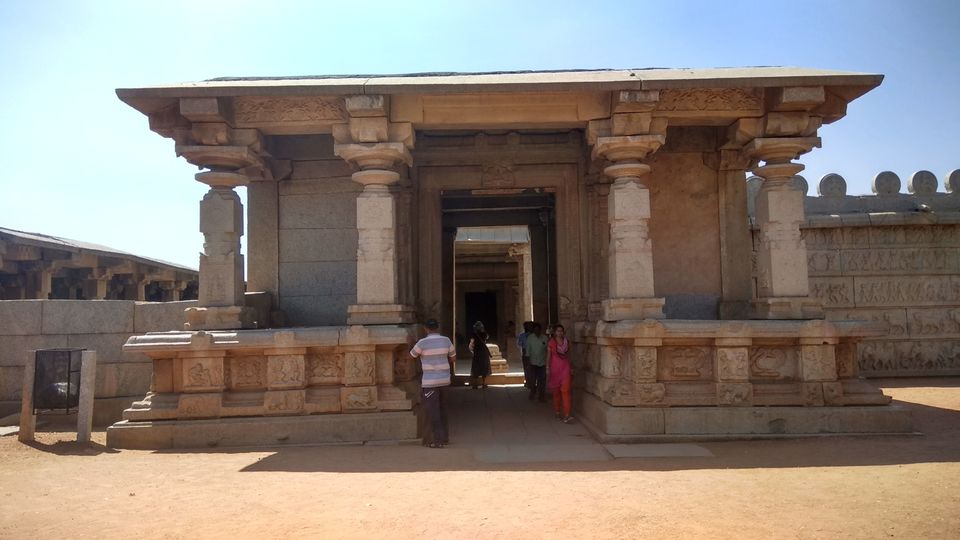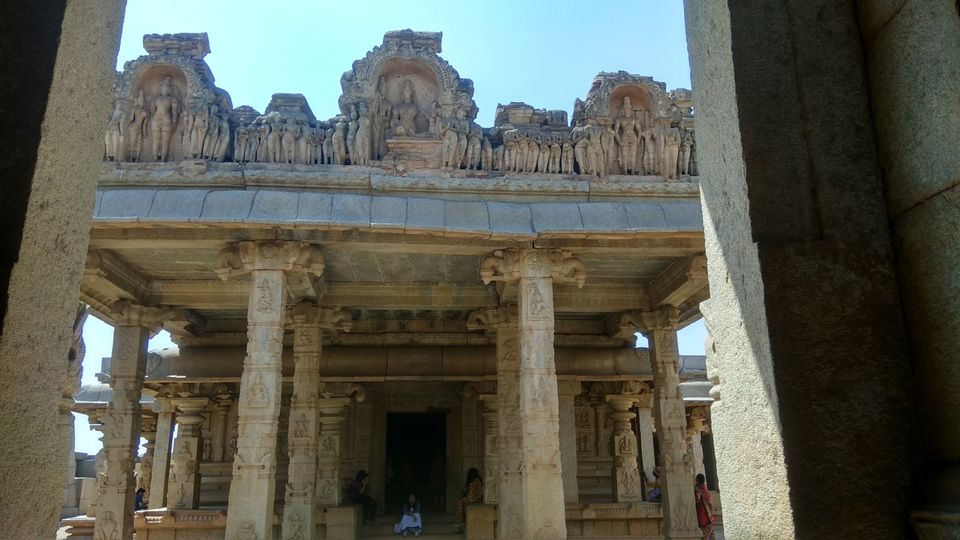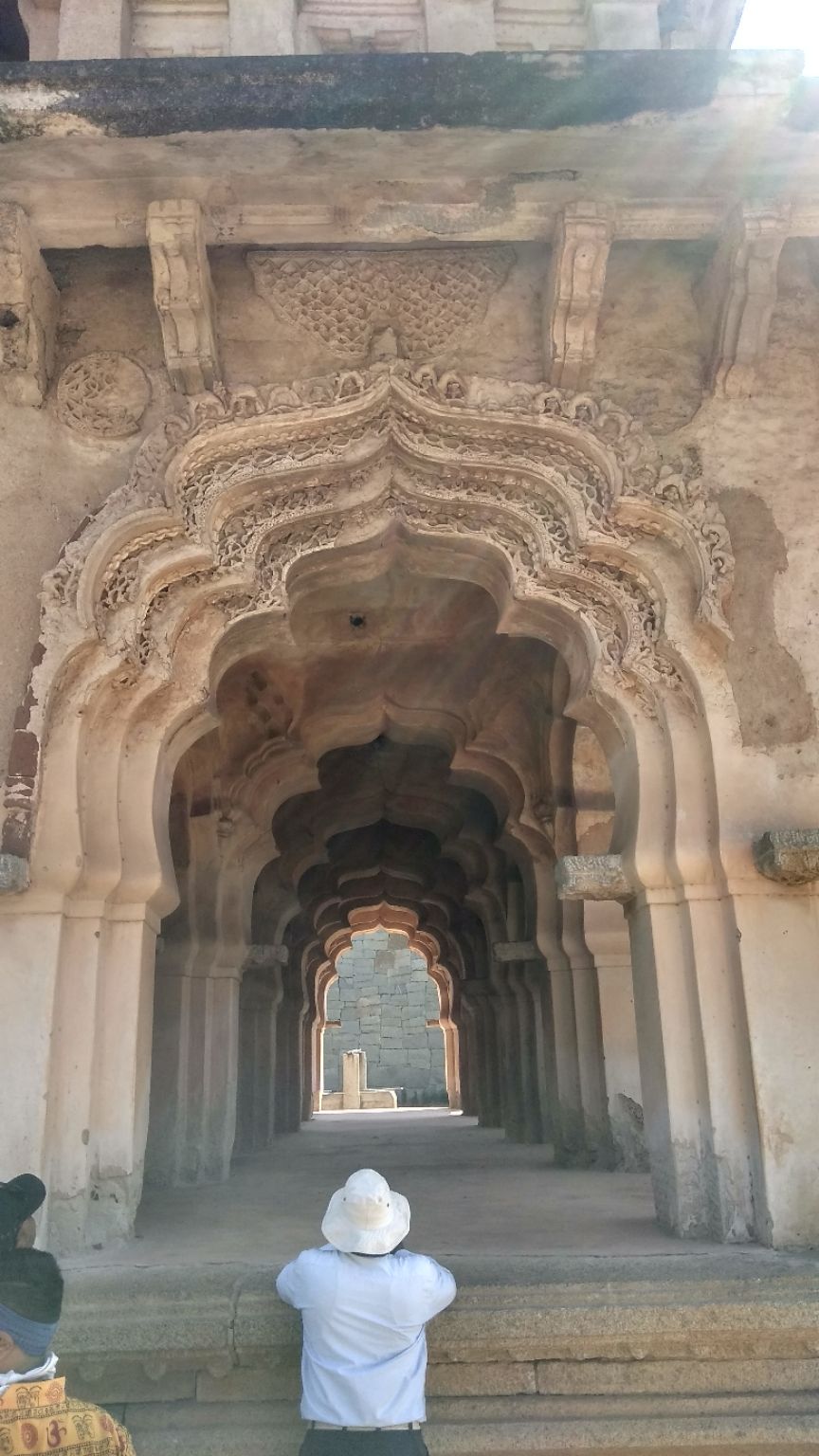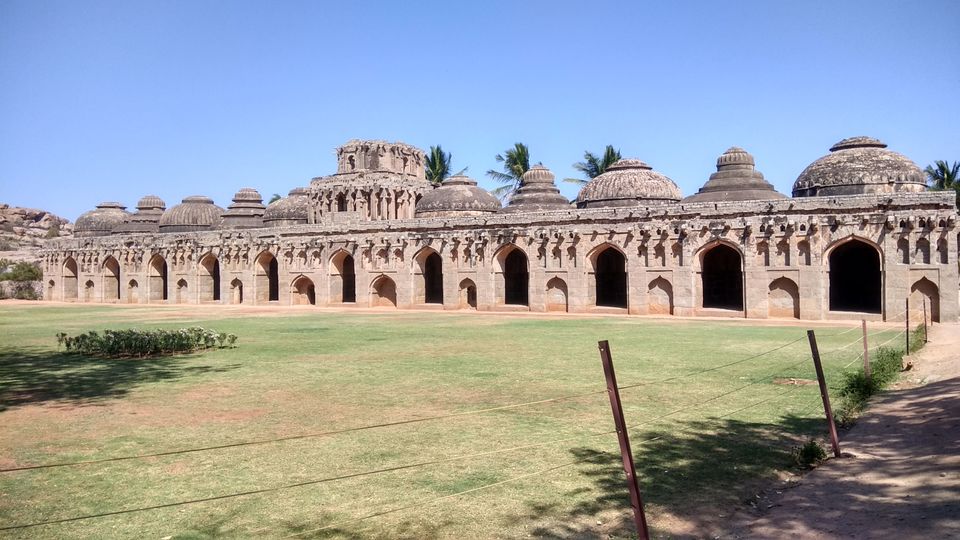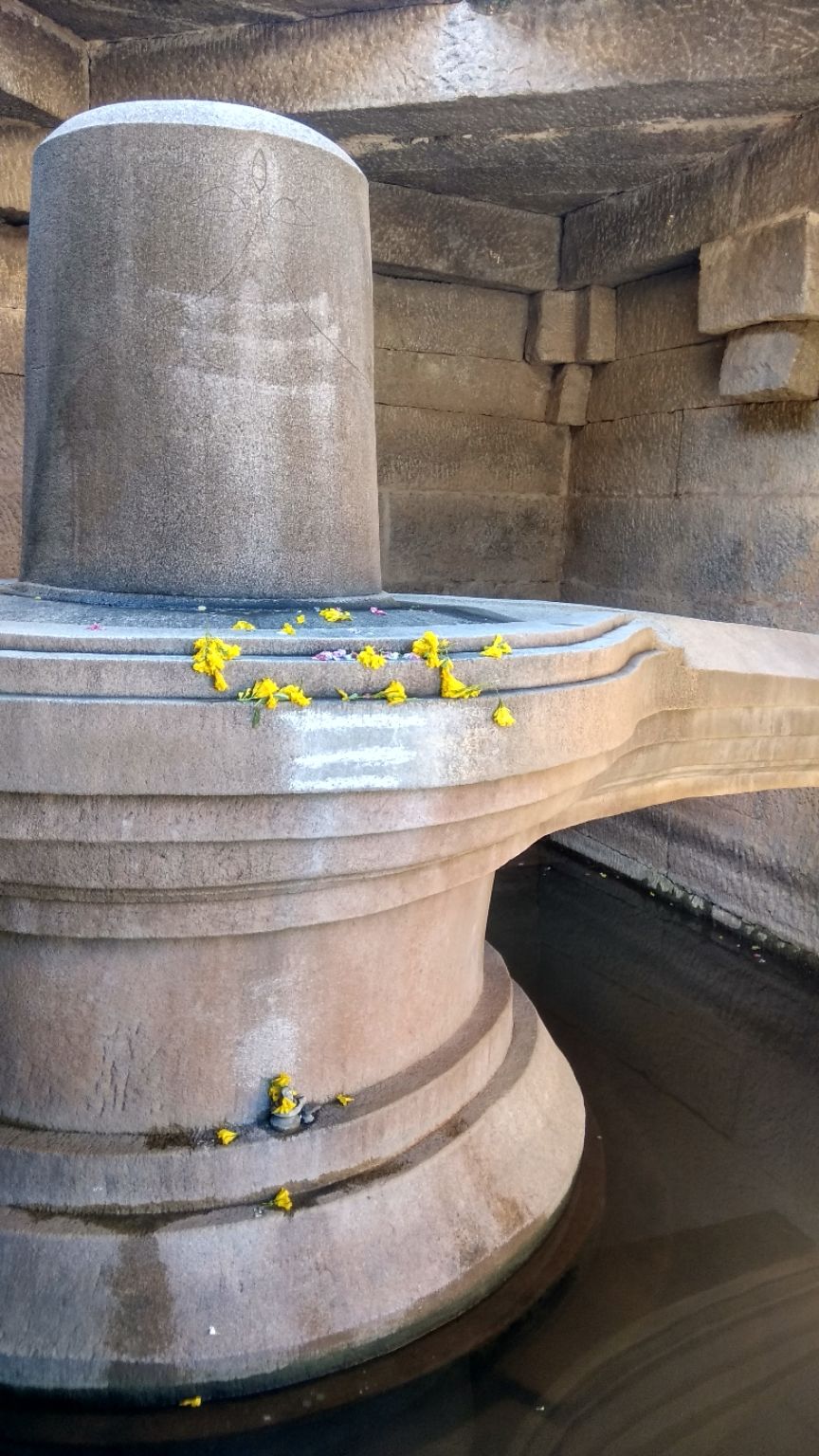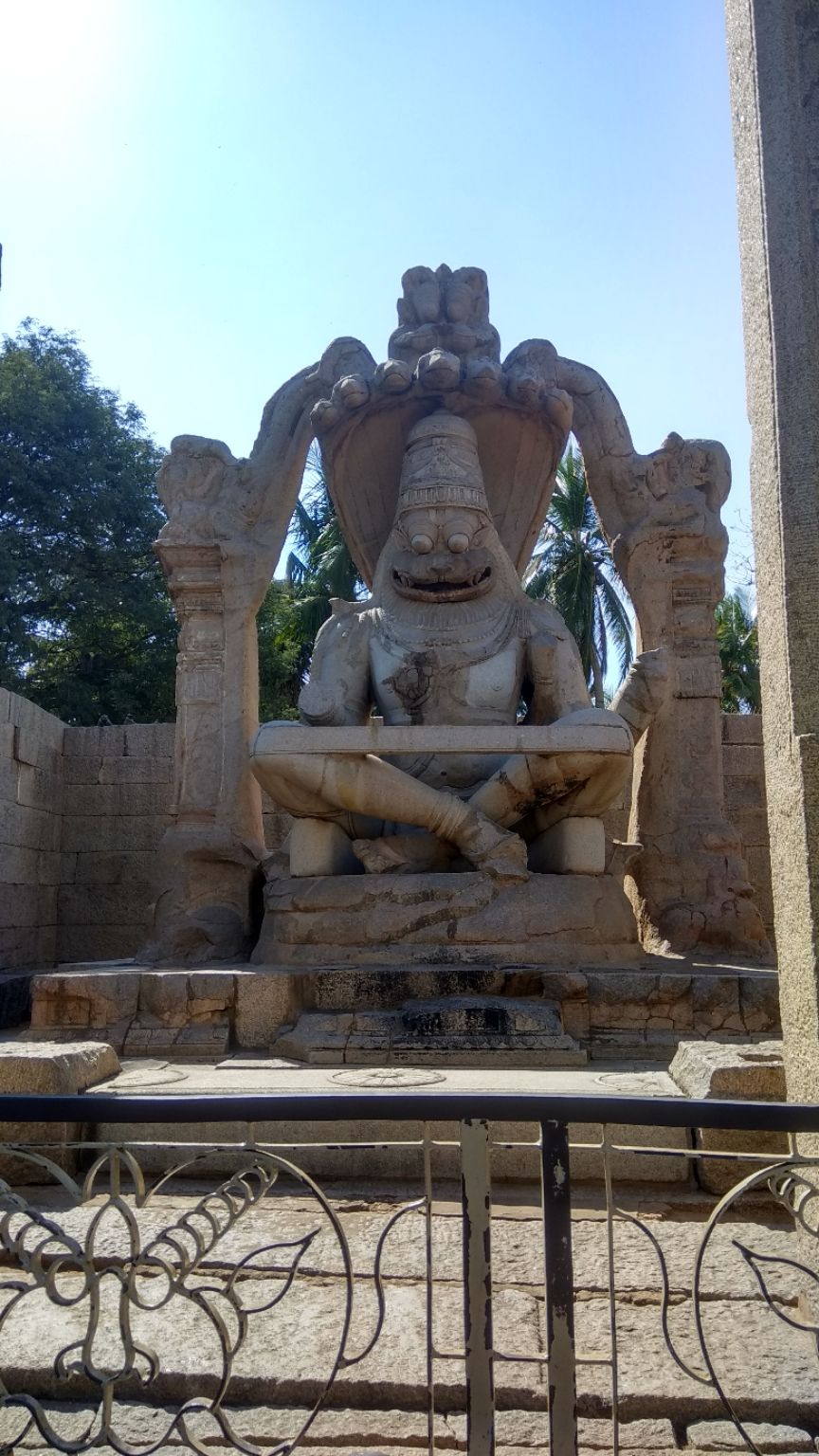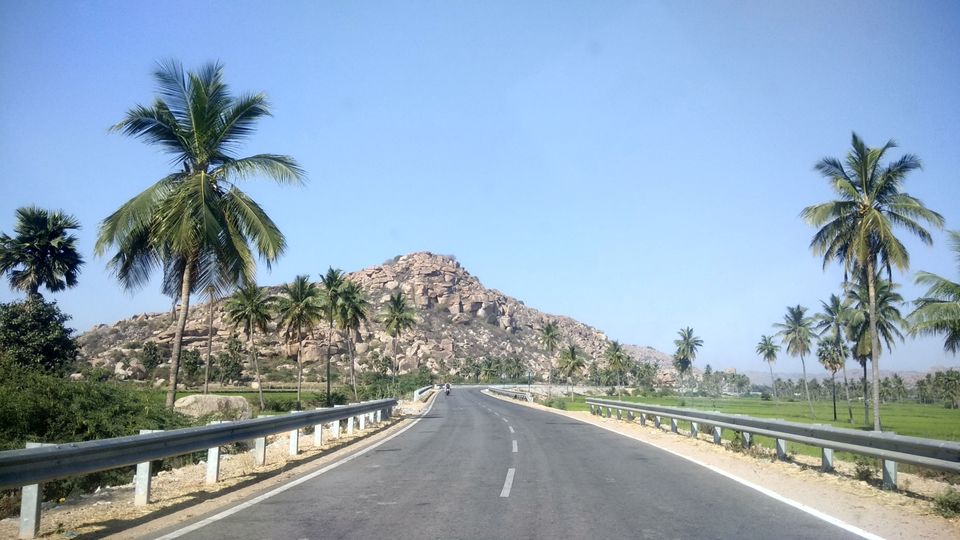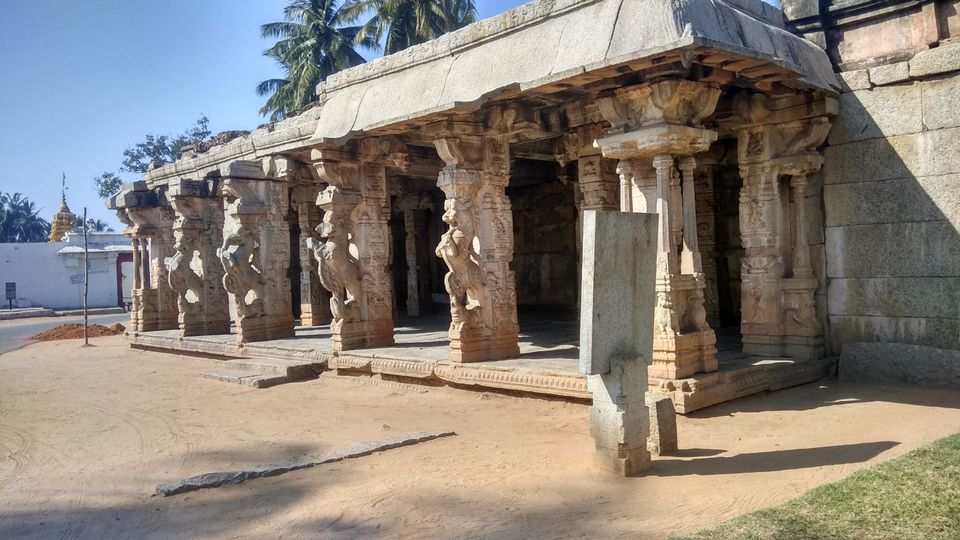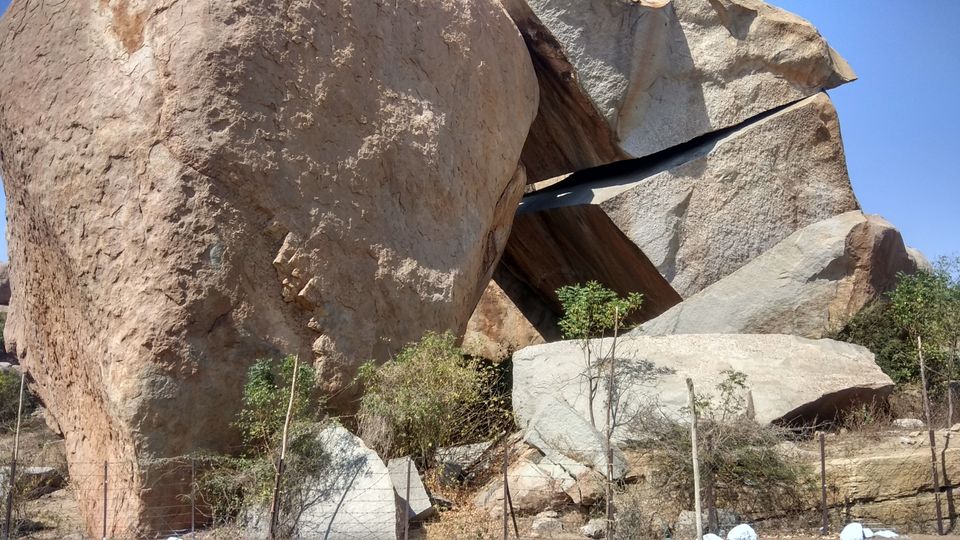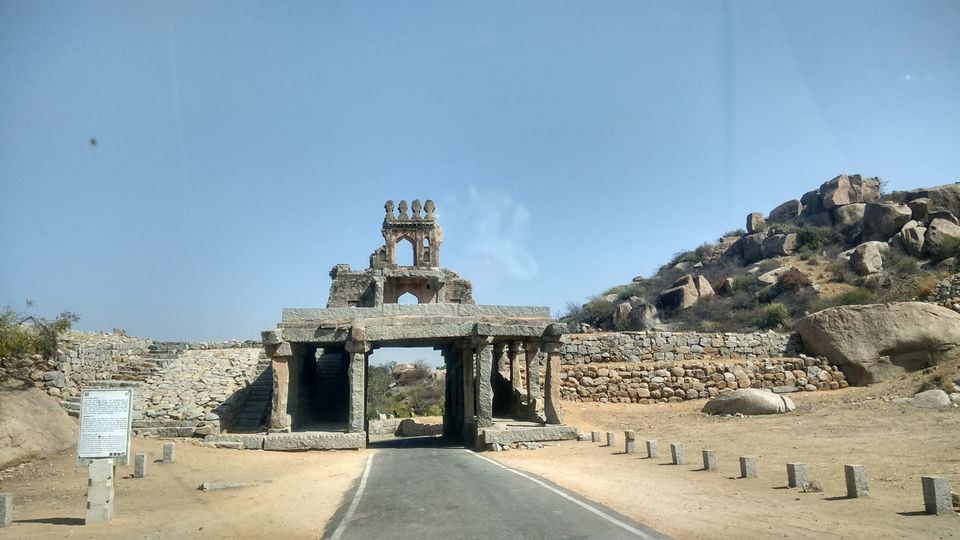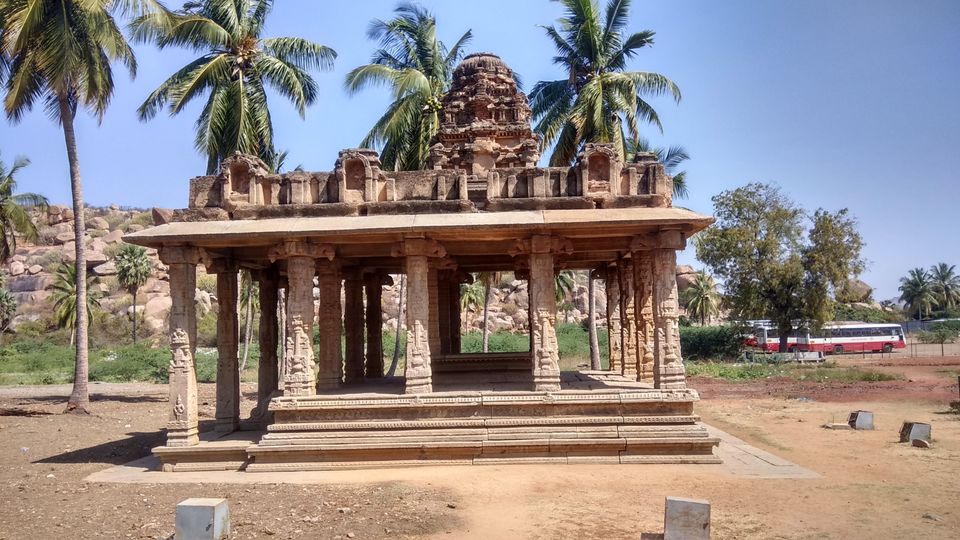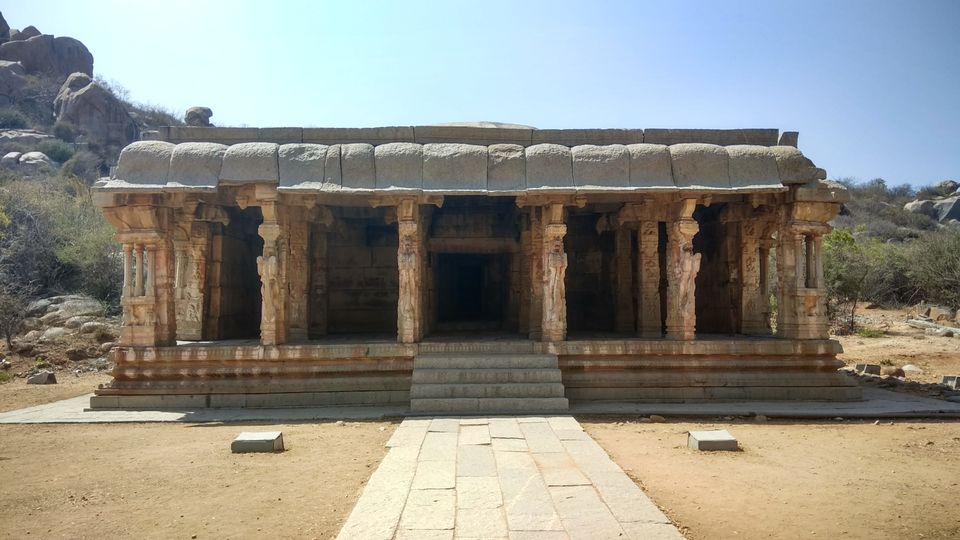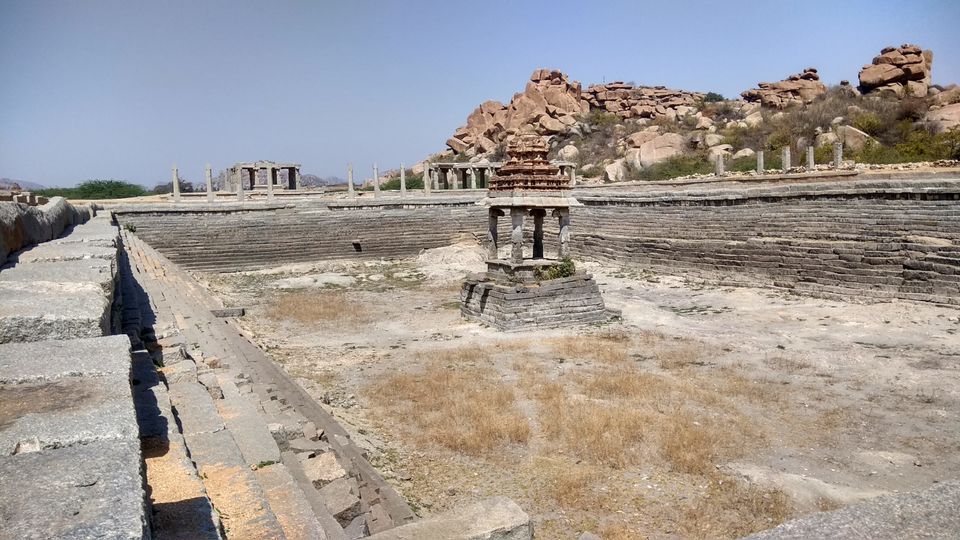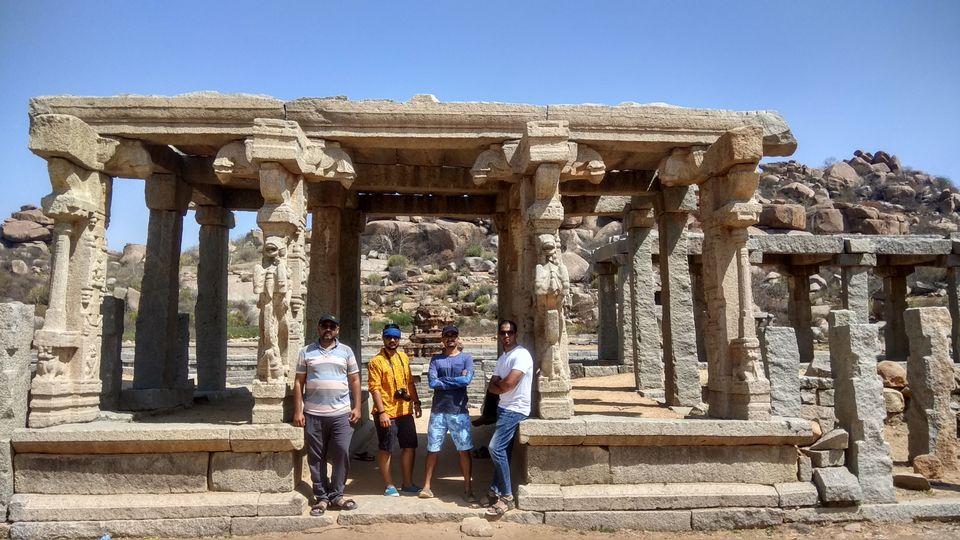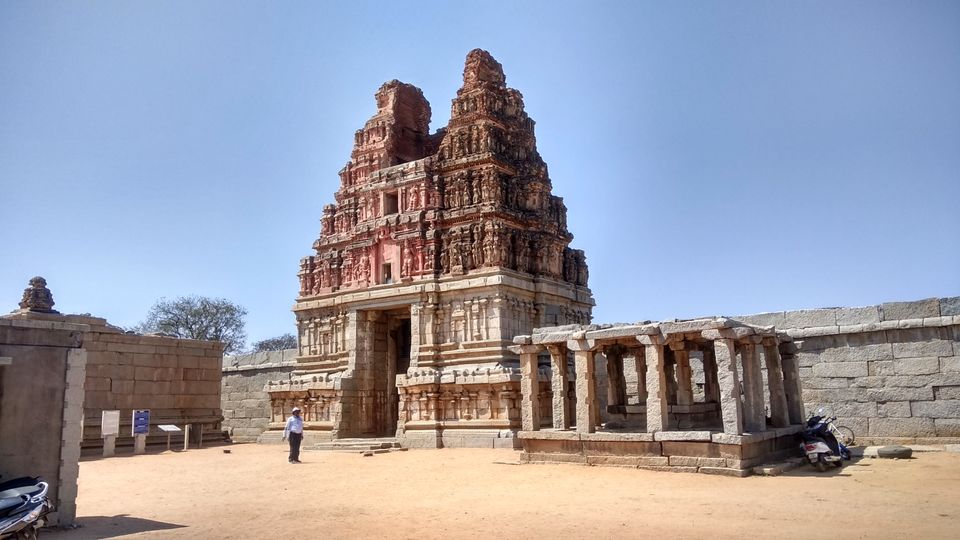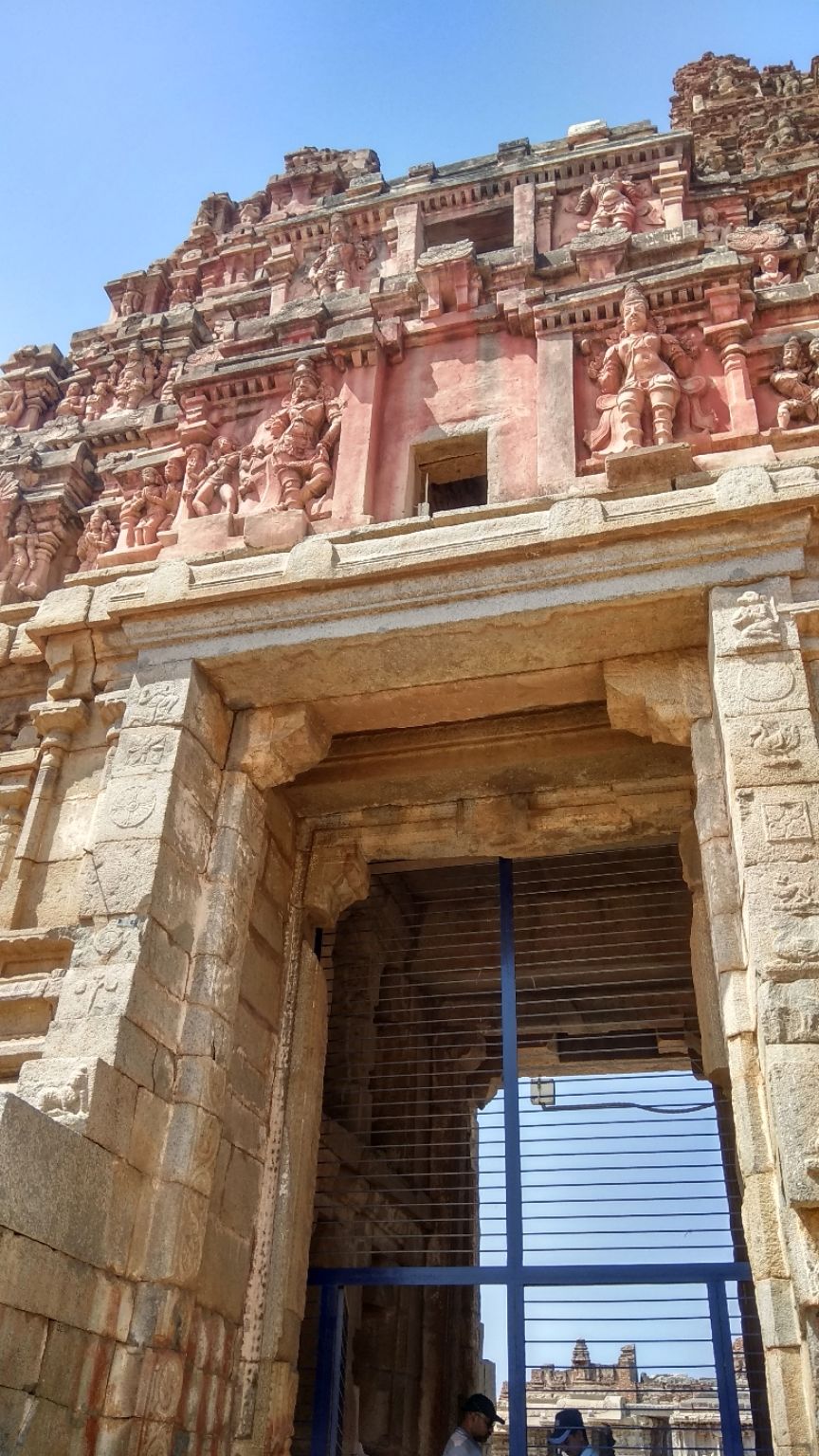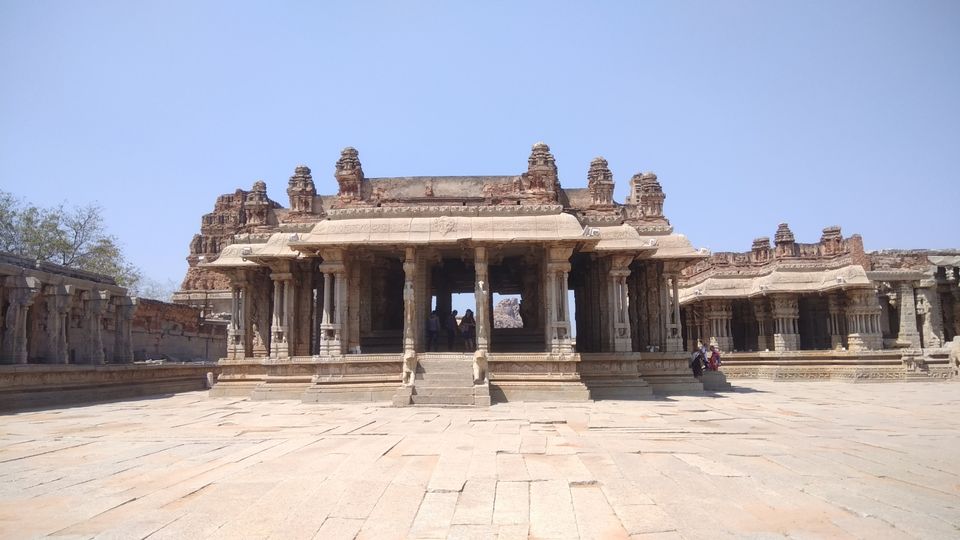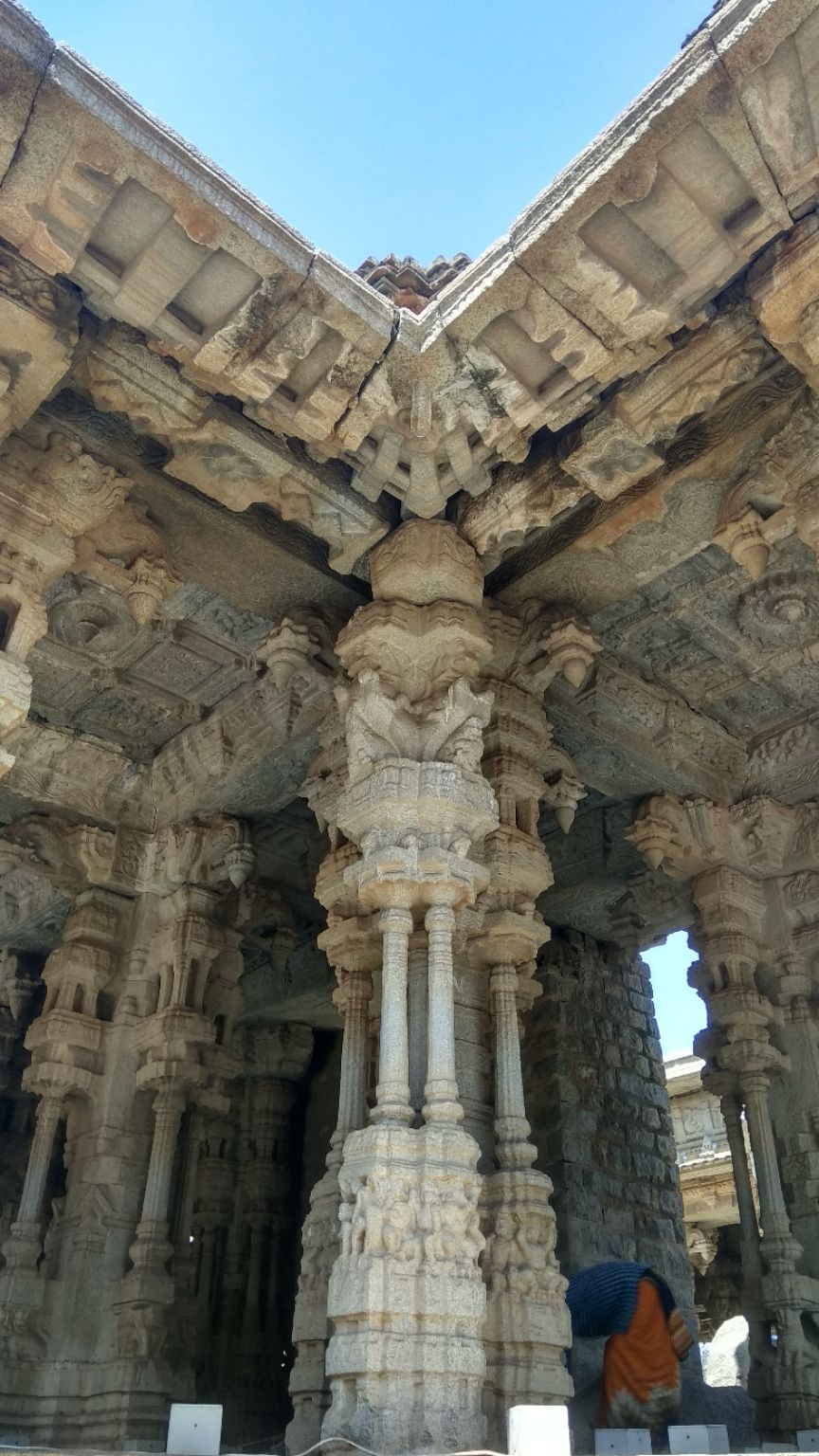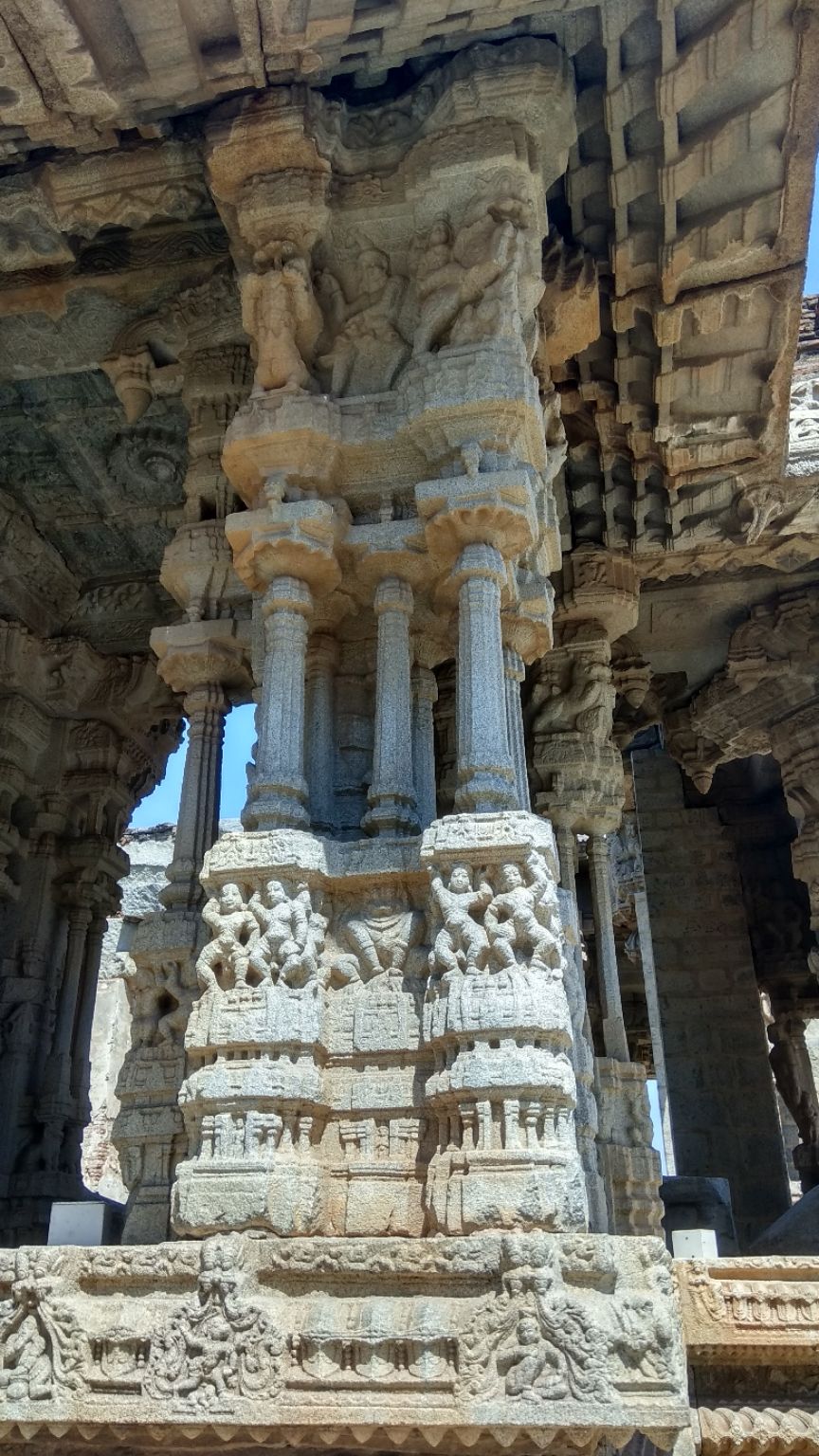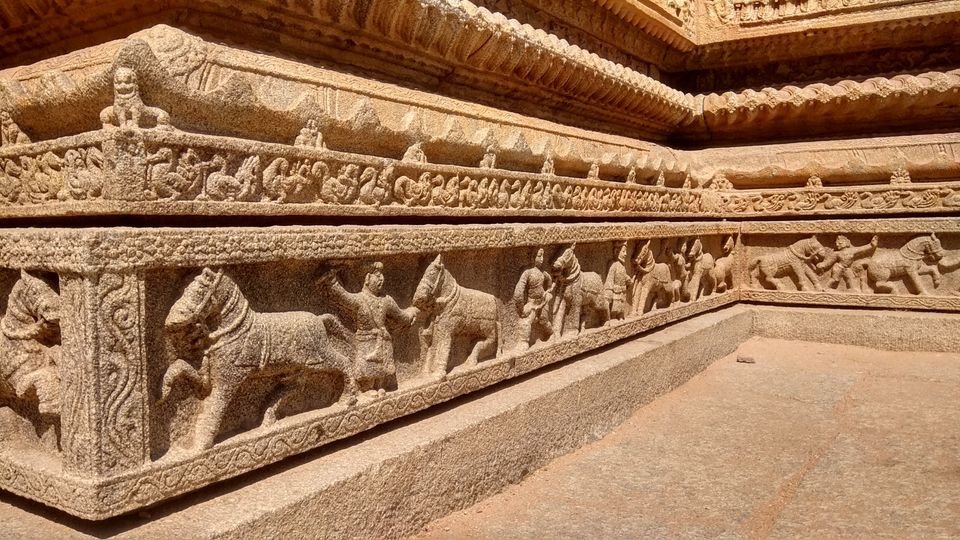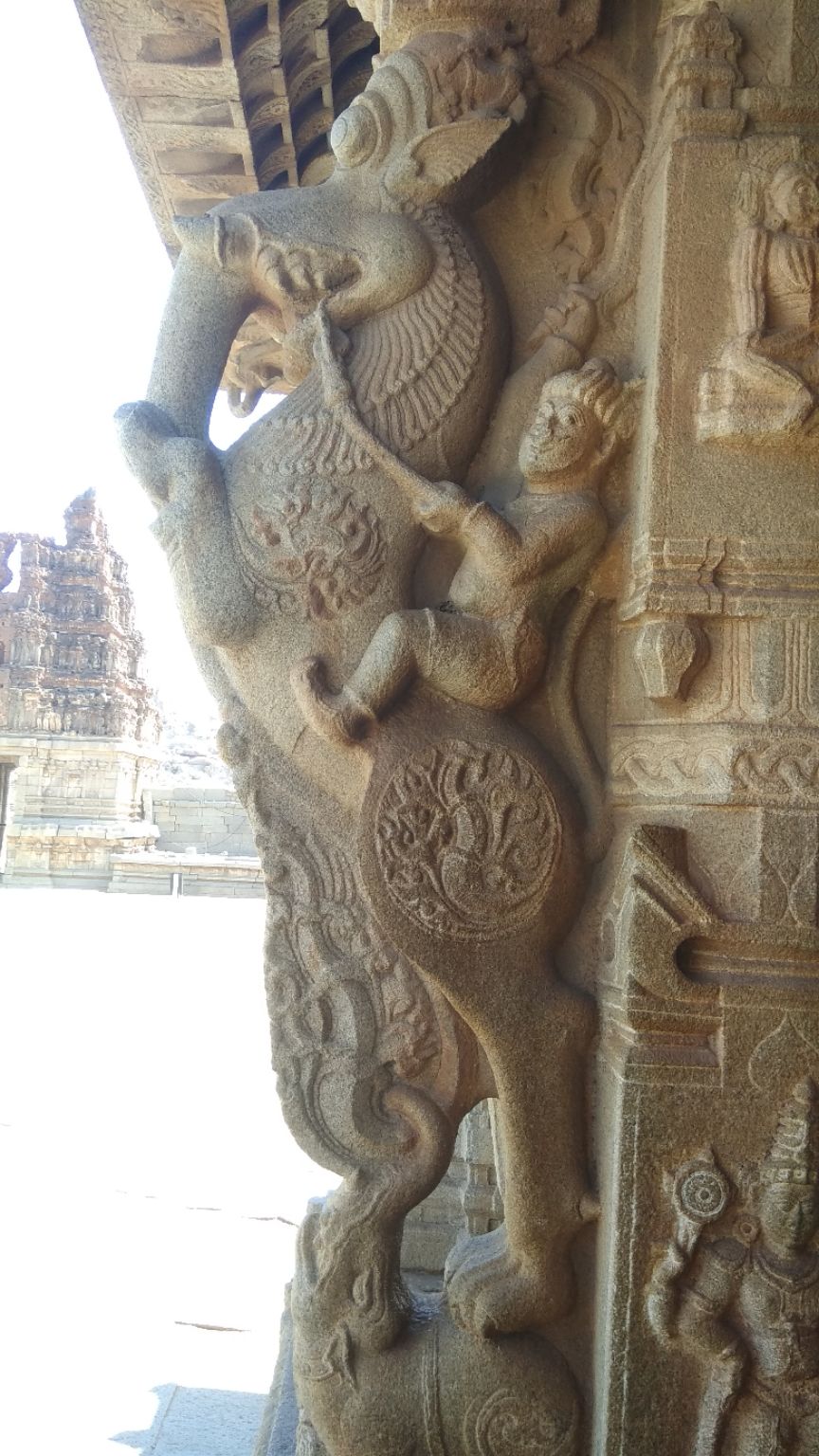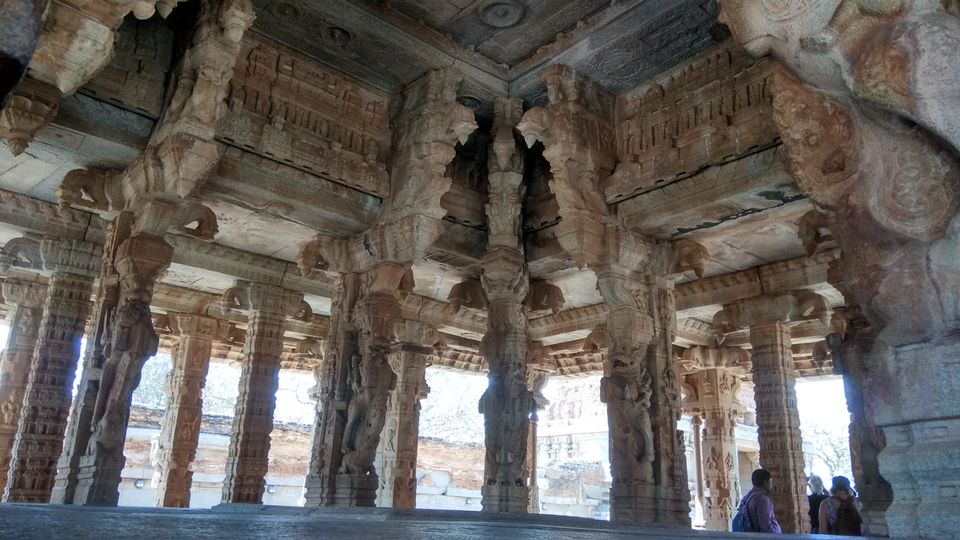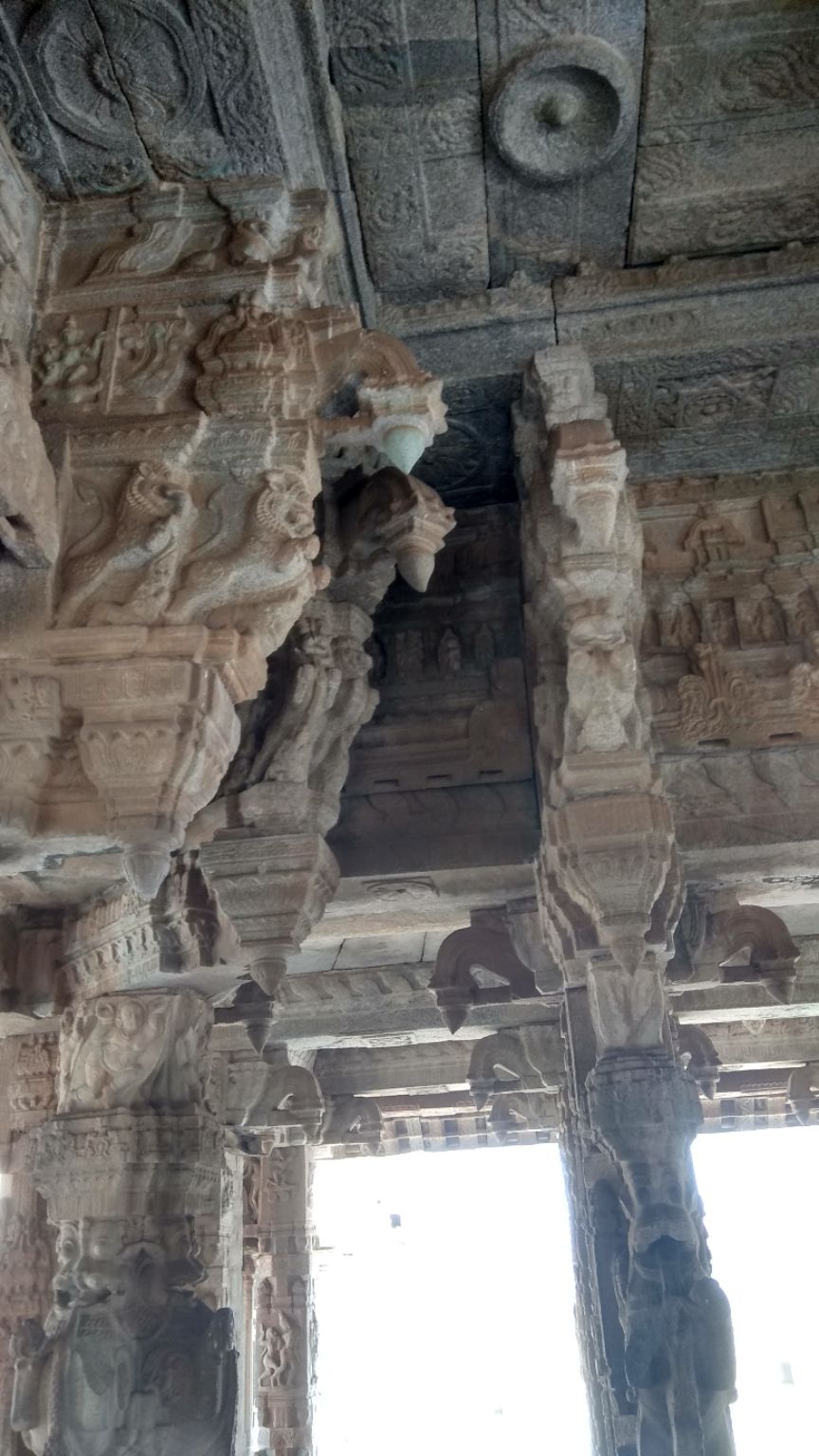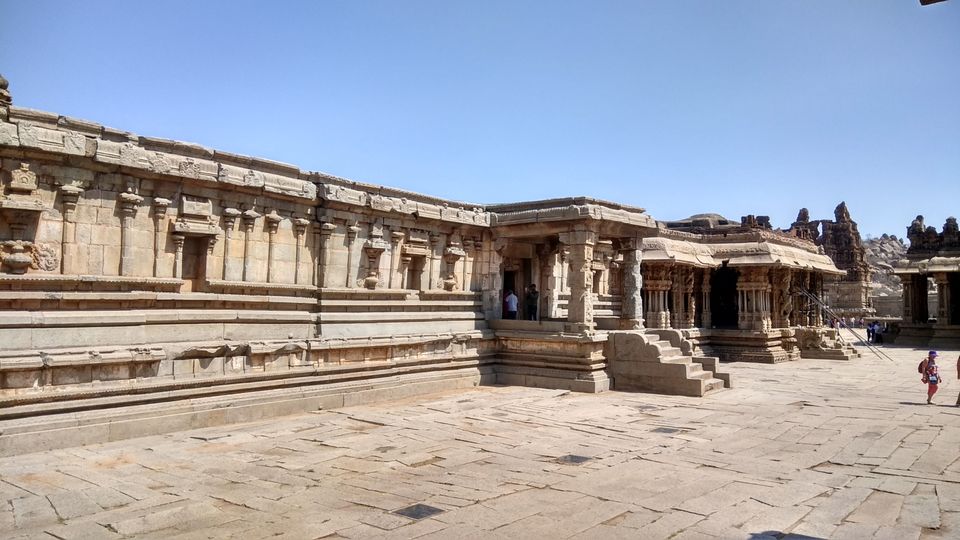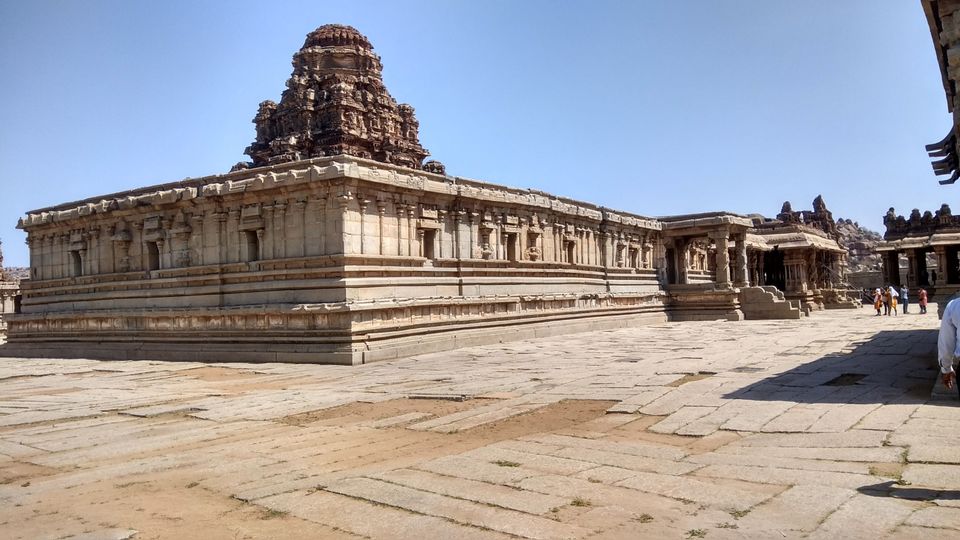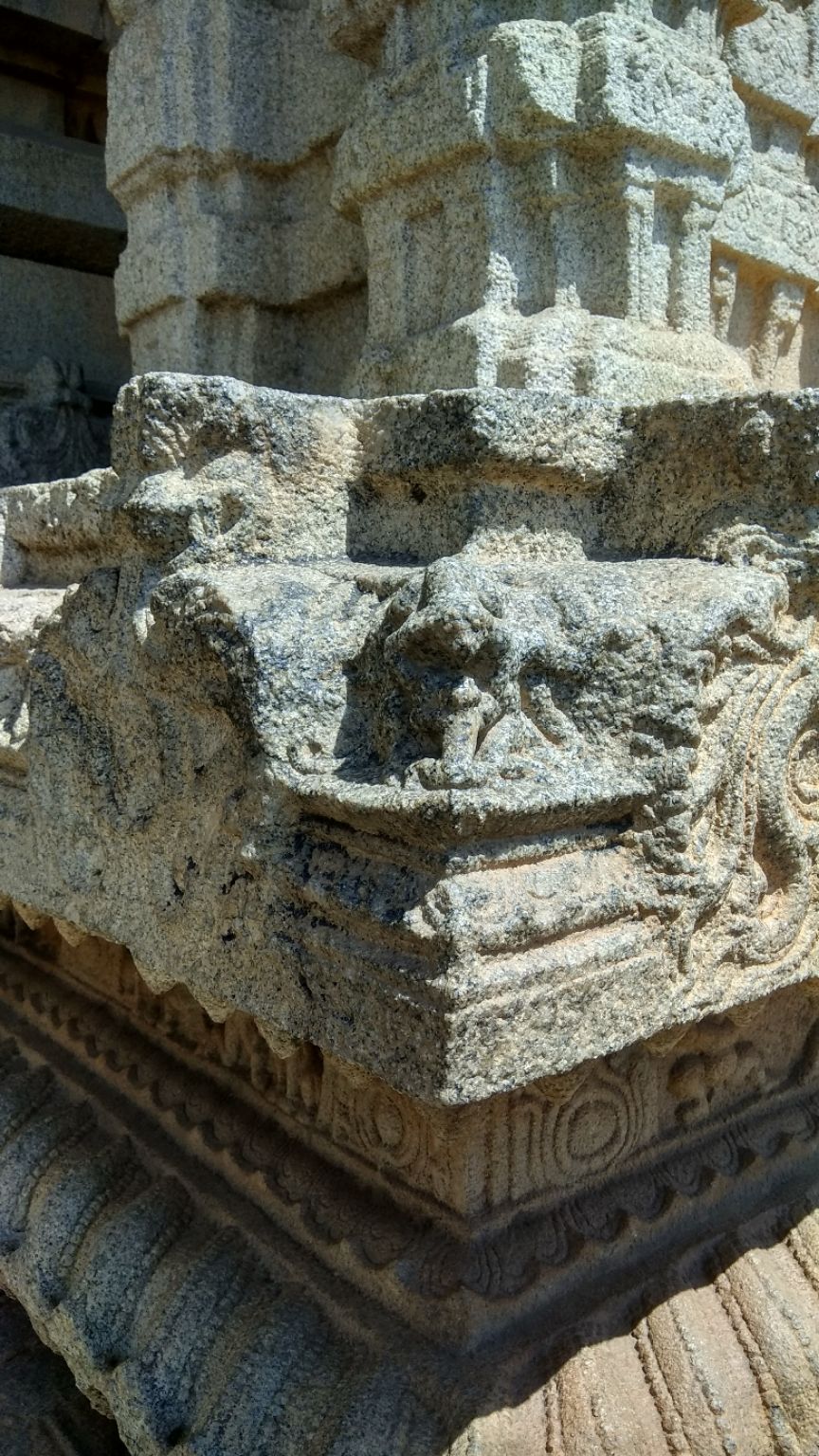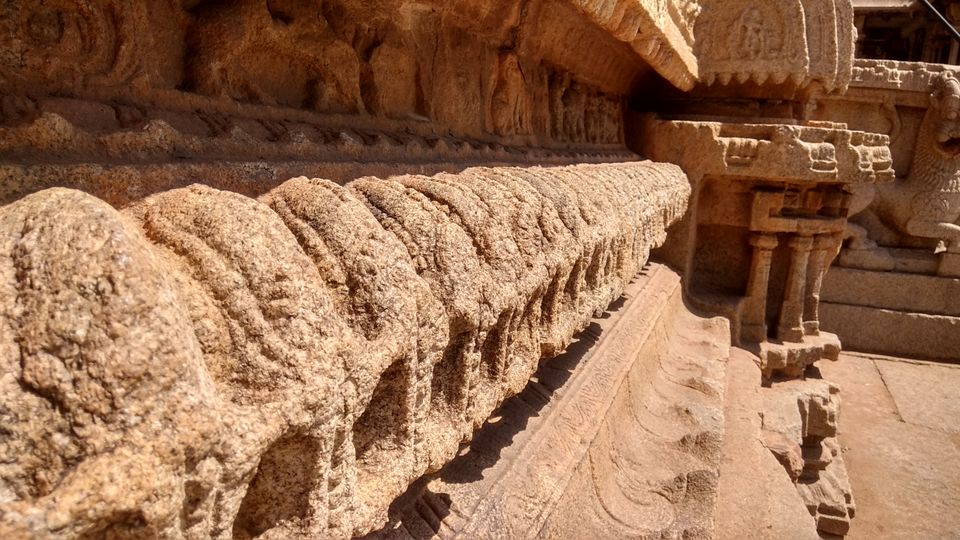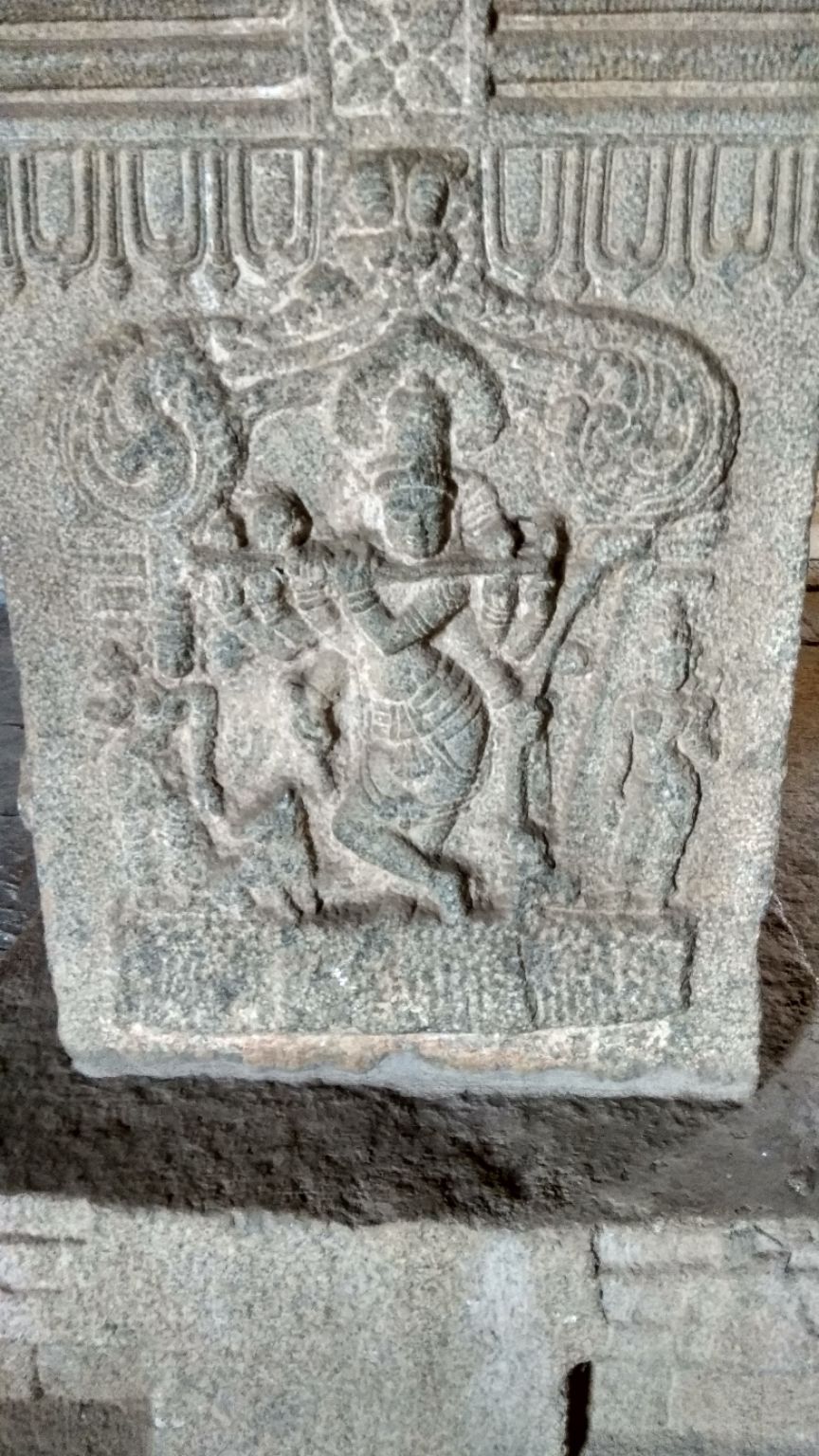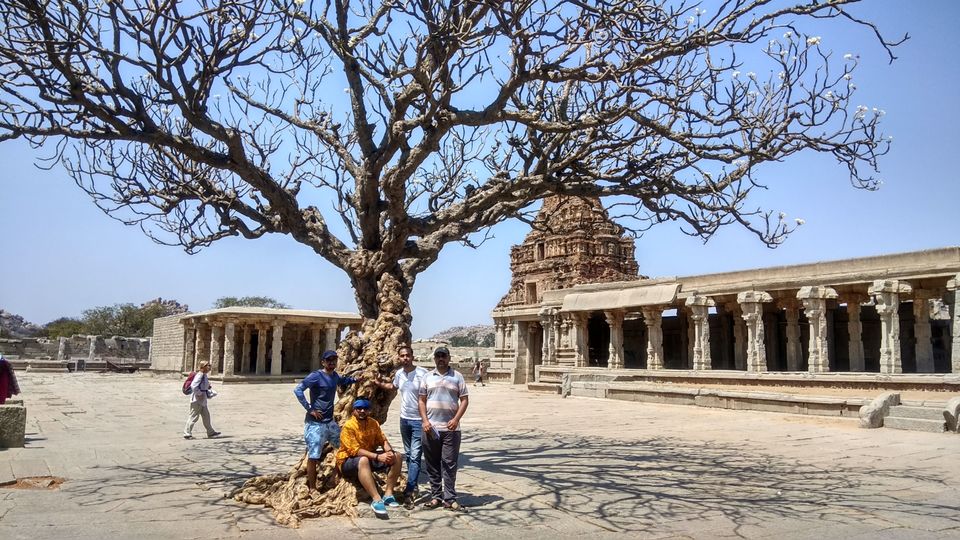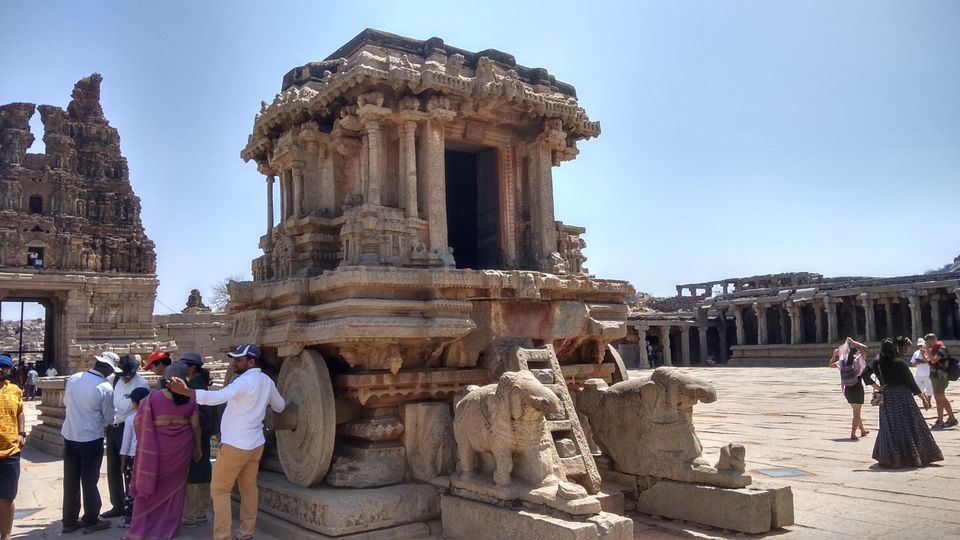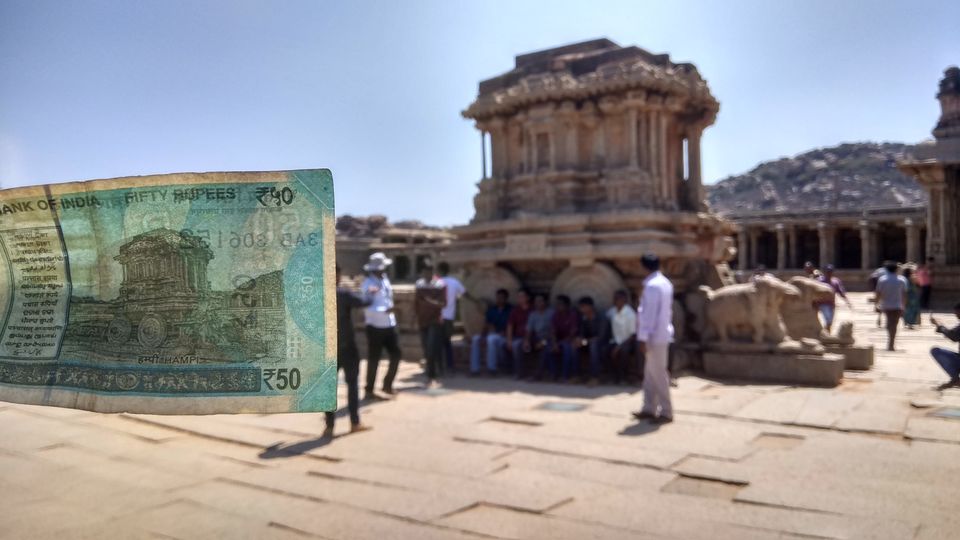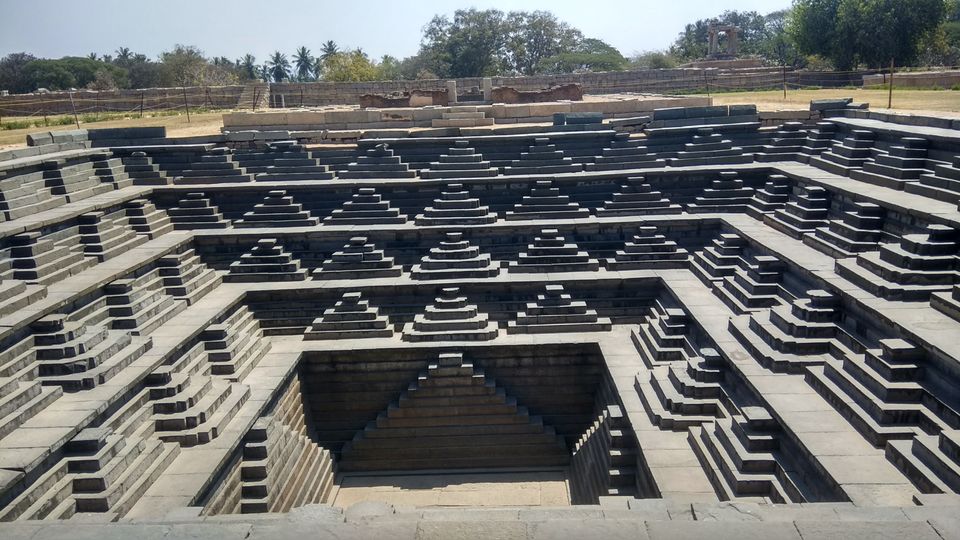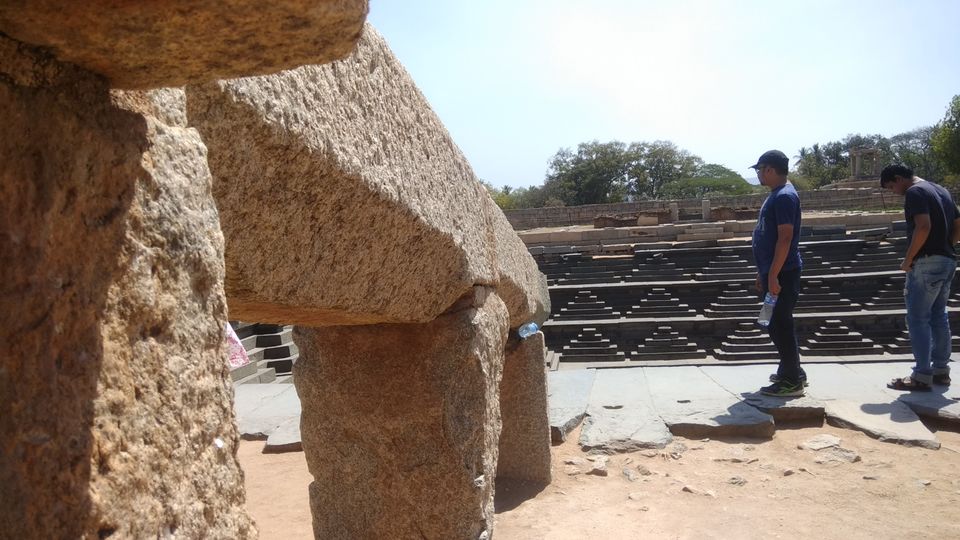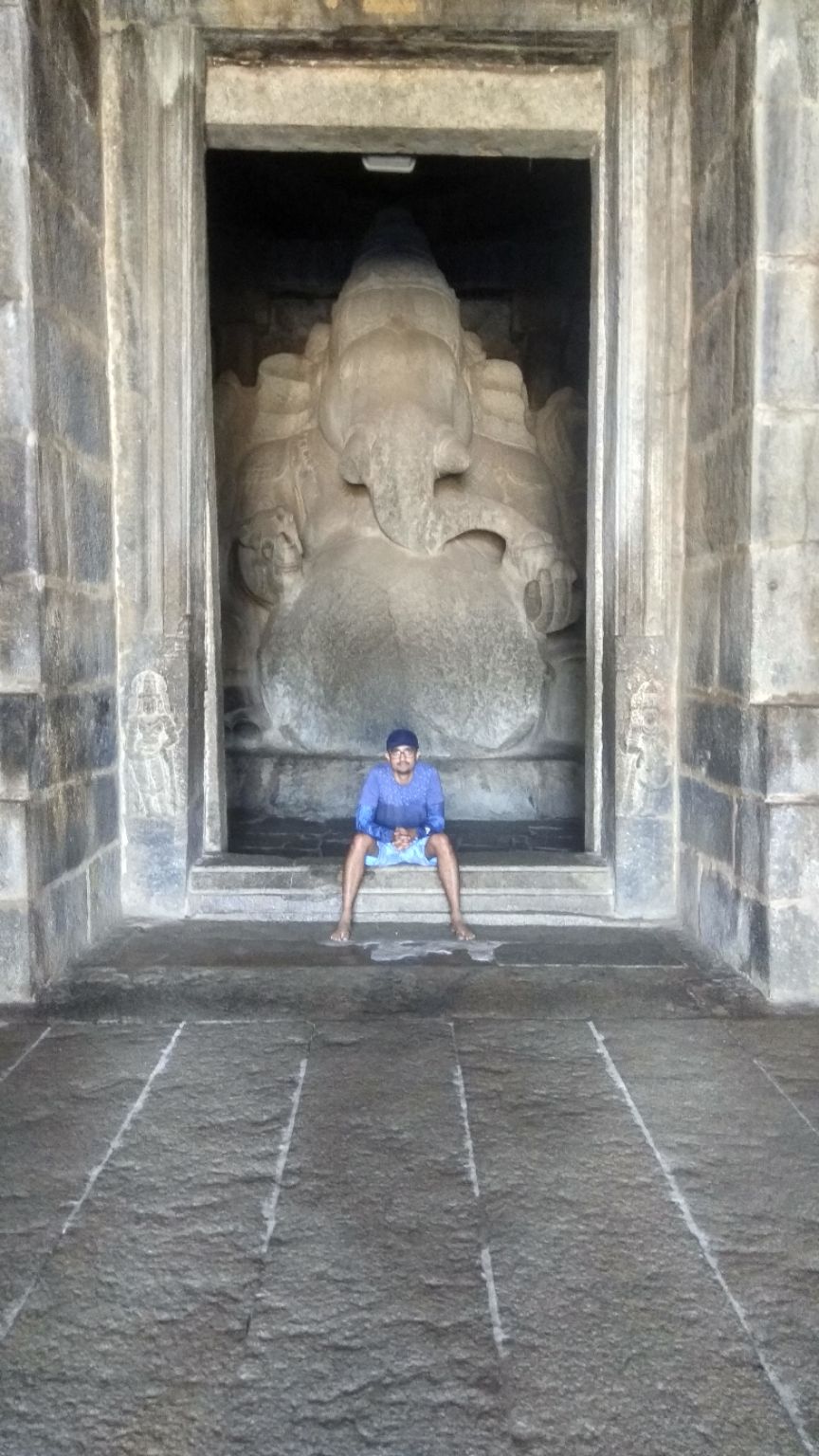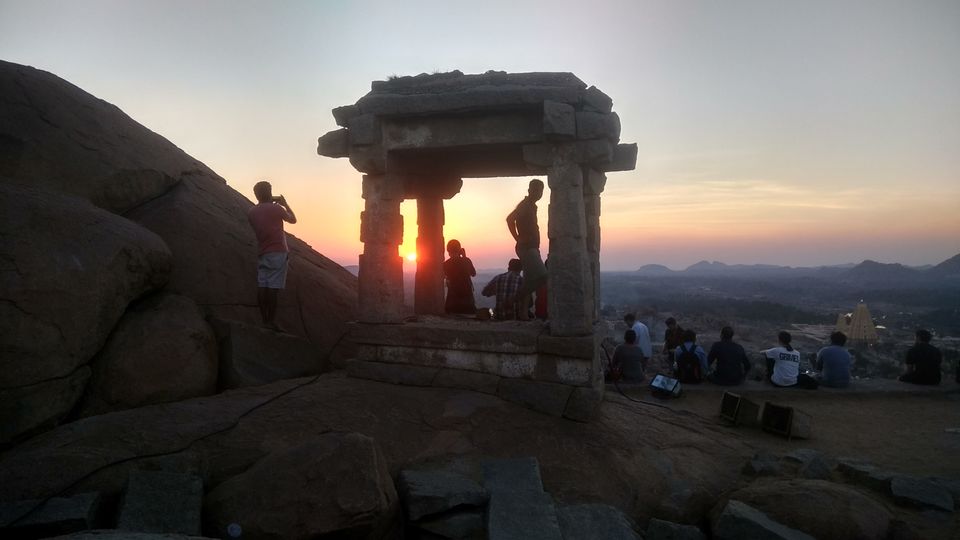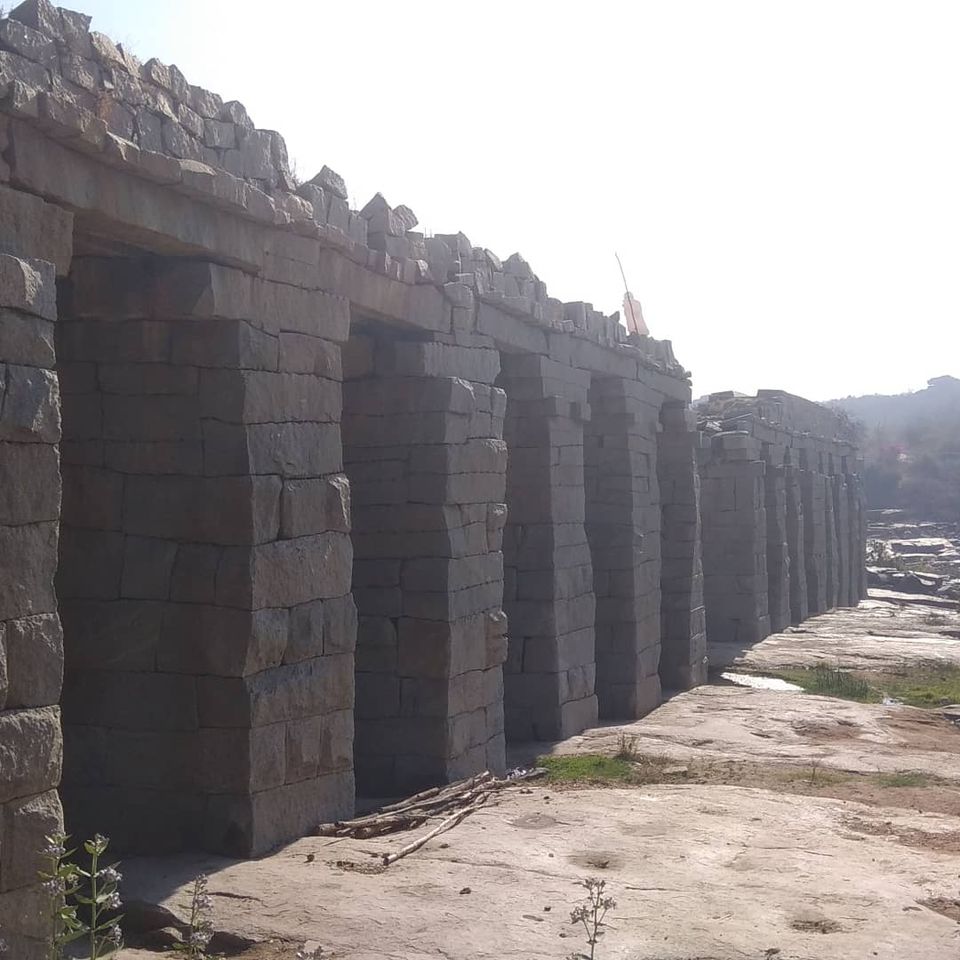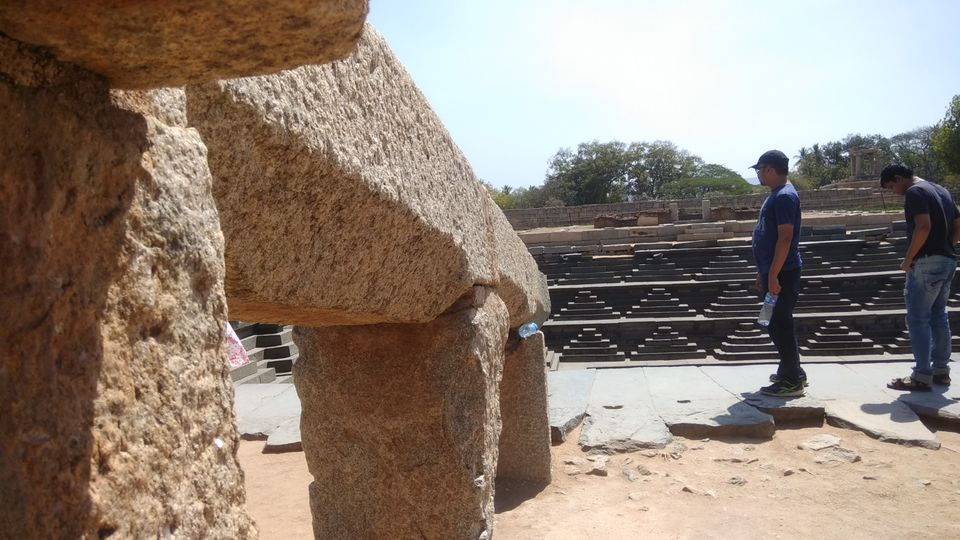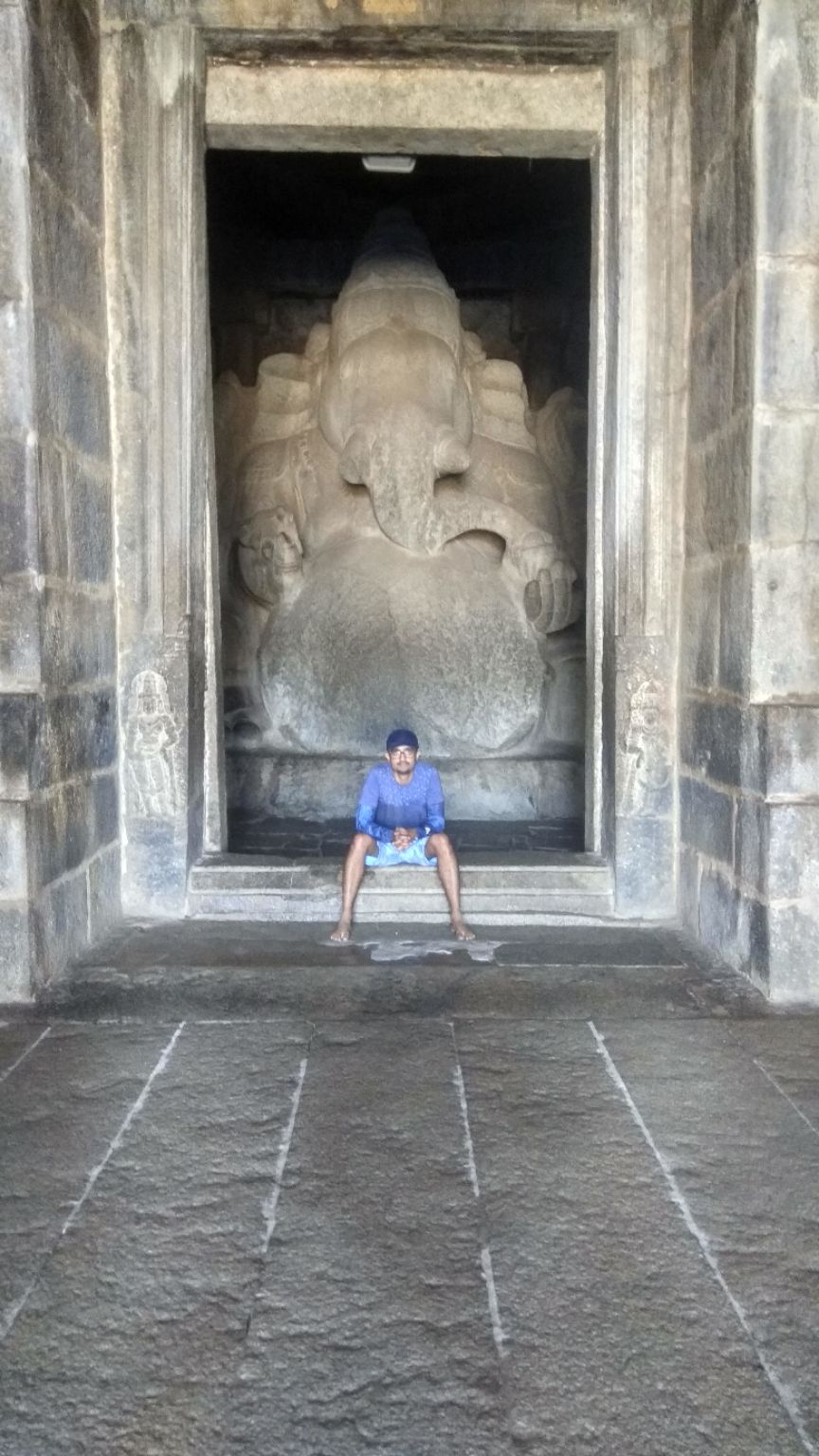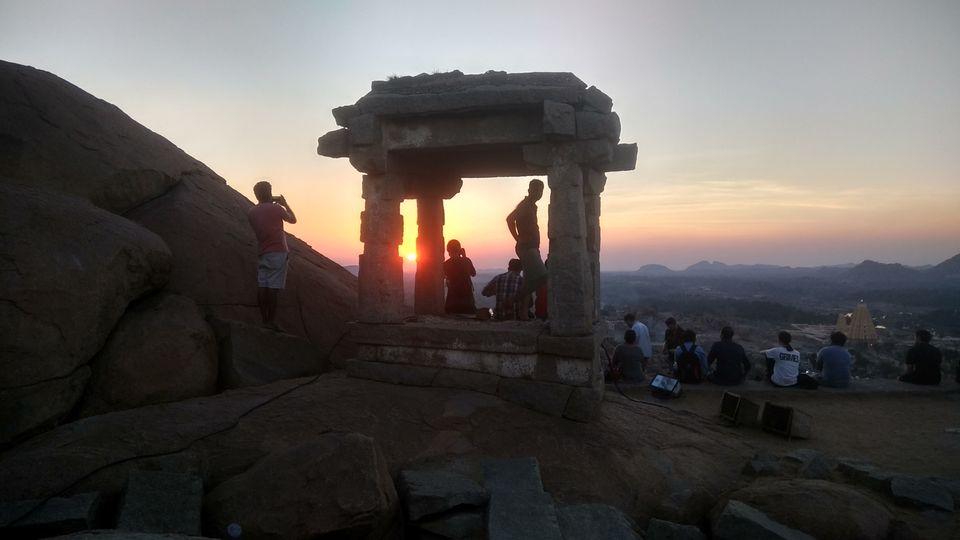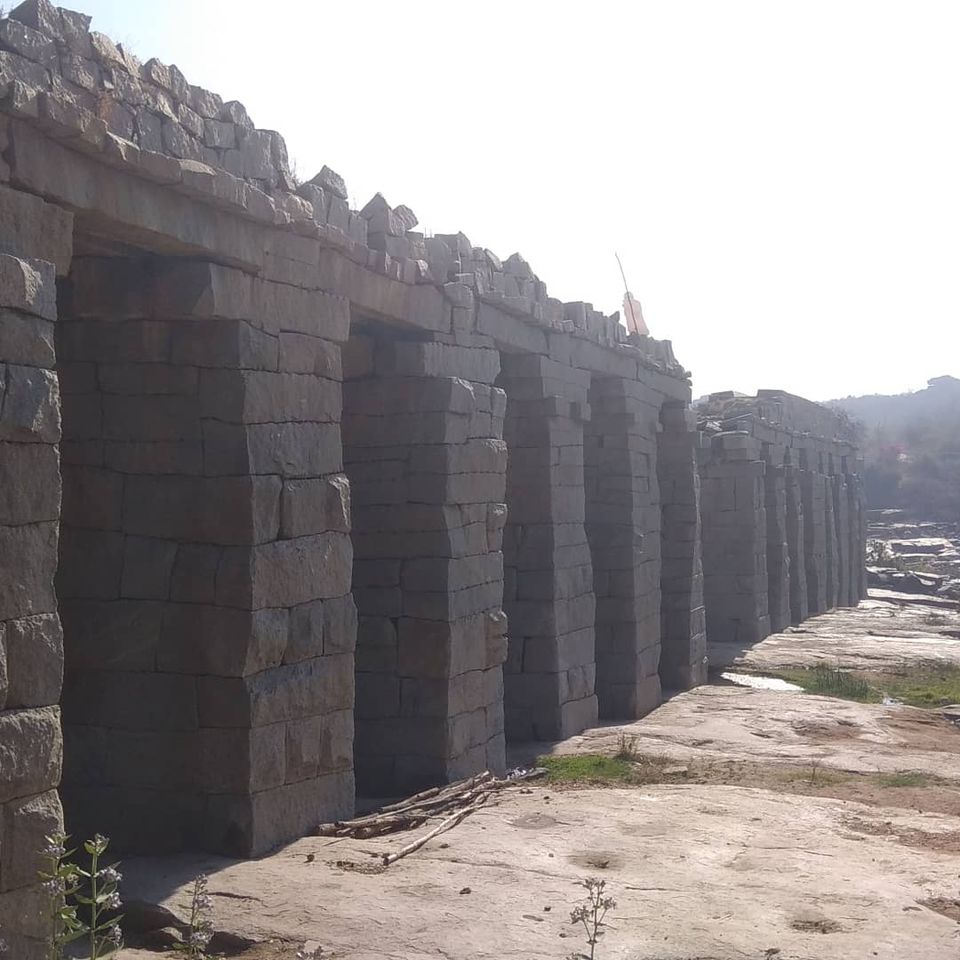 Humpi - Badami Day 3 & Final day:
Yesterday was a chillout day. Had breakfast in a small local shop, here local people have small shops which serve some really good food with awesome taste and less on your pockets. Especially idli which just melts in your mouth 😋. Enjoying morning tea at 7 am at a local shop and observing the rural people start their day is a rare scene 😁.
After this we went to the near by reservoir and dipped ourselves for hours. These waters are dam backwaters hence very clean and stagnant. Diving from the rocks here and cliff jumping gives you a different level of thrill 😍. After soaking for hours we left to see a nearby spot where the river flows in between huge rock patches, the rocks due to this continuous water pressure and flow have turned into artistic shape, it looks like a designed film set 😍.
We were in no mood to visit any temples today as we had enough of them yesterday and decided to visit the Tungabhadra dam which was 1 hour away from Sanapur. This dam is very big and has a widespread catchment area which looks like still sea water 😊. From last 3 days we were continuously experiencing sunset from different locations, first day from Anjaney hill, on 2nd day from Matanga hill and yesterday from Tungabhadra dam 😍. Sunsets are same everyday but watching them from such locations really makes them special 😍.
Today we checked out and early morning we left for Badami caves. The best thing about the guest house was thier fully grown pet dog named "Puppy", he greeted each and every tourist wagging his tail and rubbing his head gently 😍, this was pure love which i rarely see in humans.
Badami is almost 100 km from Humpi. We reached Badami caves at 11 am. These 3 caves are carved in the 6th century having Shiva and Vishnu in the carvings. Also there are carvings of Gautam Buddha in the 4th cave which is carved in the 7th century. These carvings are not borken/vandalized and most of the carvings are still in good condition. All carvings are master pieces in thier own 😍. On the ceilings of these caves as well carvings were done, I wonder how could have these been carved, even cleaning a ceiling fan is difficult for me 😂. These caves are situated in hills which are reddish in Colour which make them look even better 😊. From top of the caves we can see the lake below, ancient temples near by and the city.
This trip was a treat for my eyes to look into some 500 years old art work which still makes us go crazy and no pictures taken here make justice to the great art work here but at the same time makes me proud as an Indian about the rich heritage we inherit 🙏🙏🙏🙏.