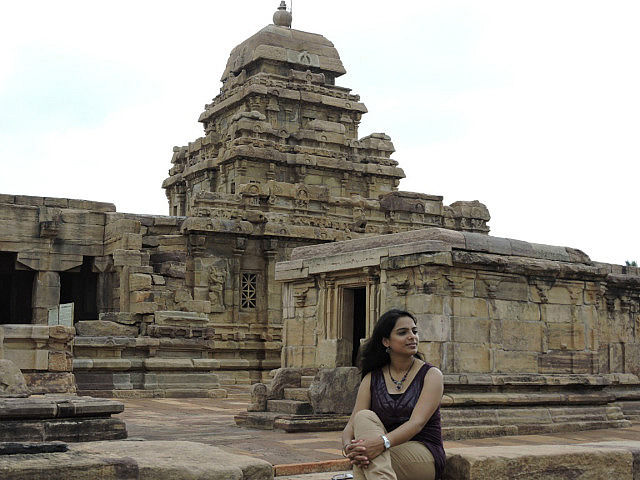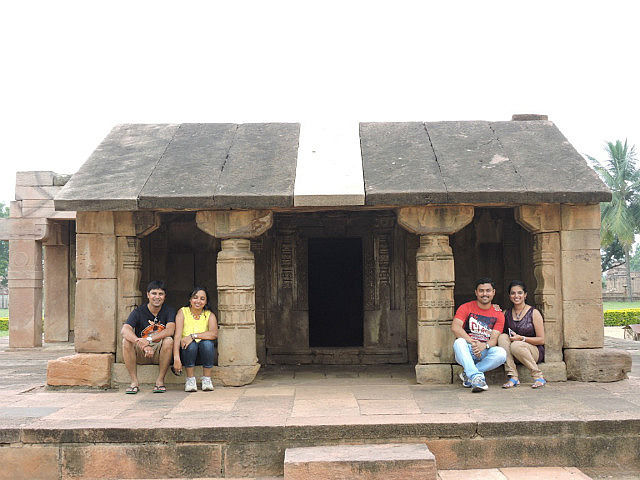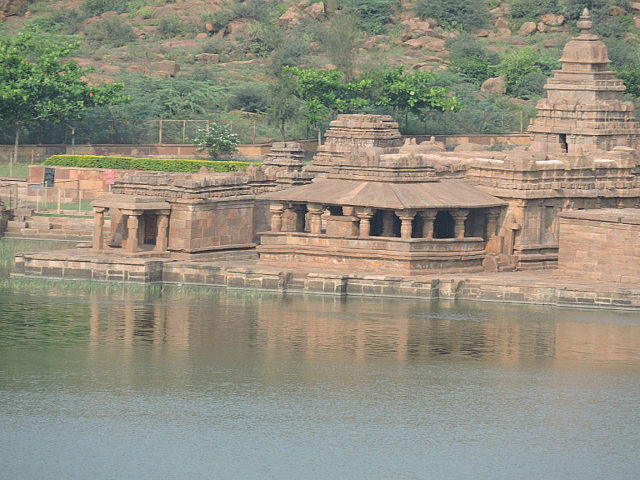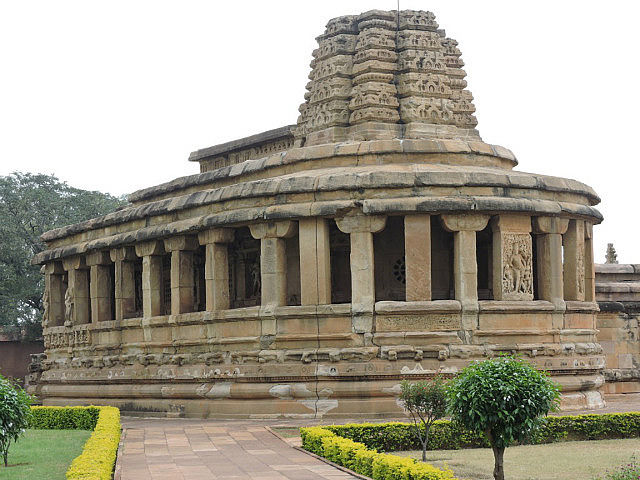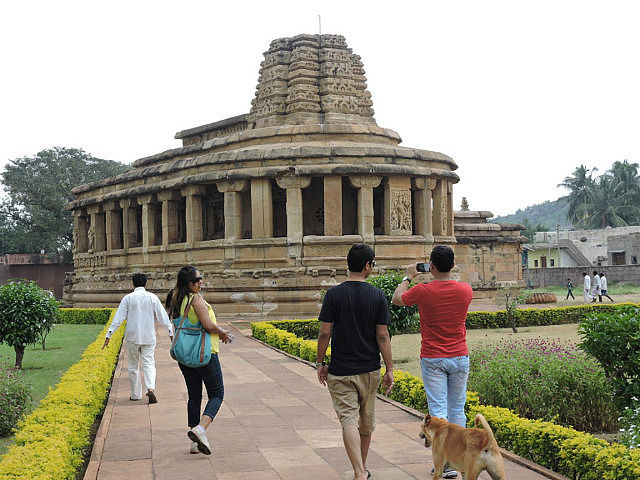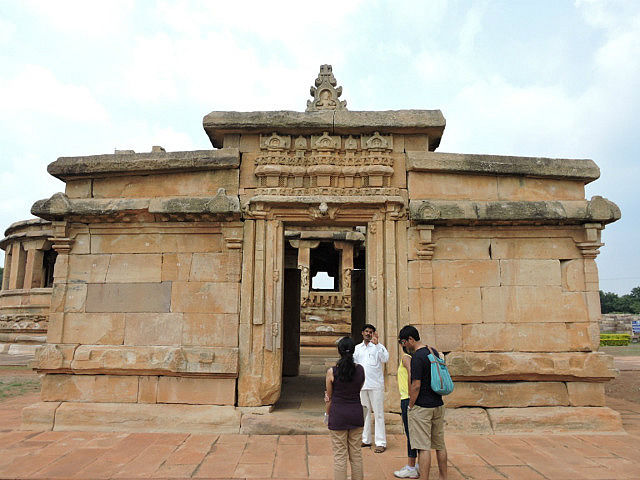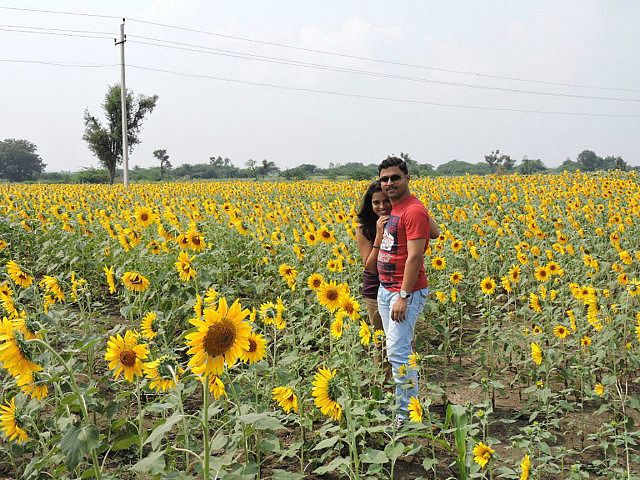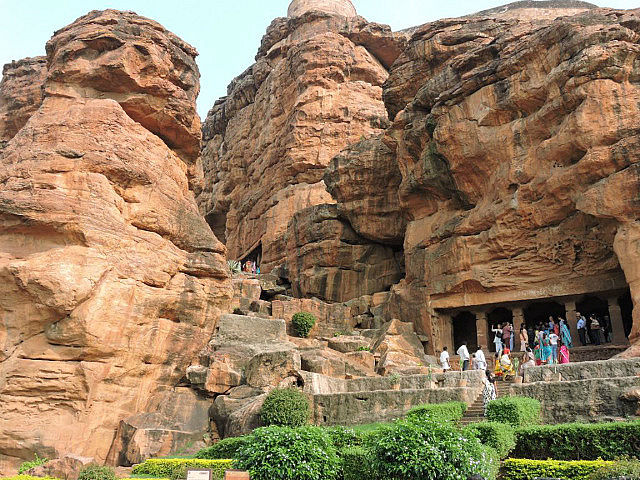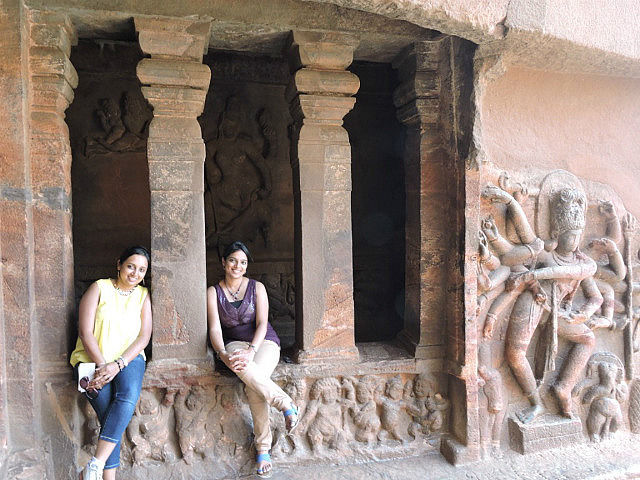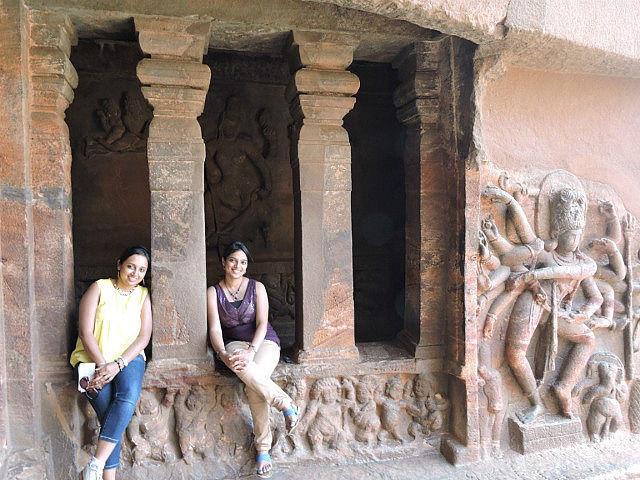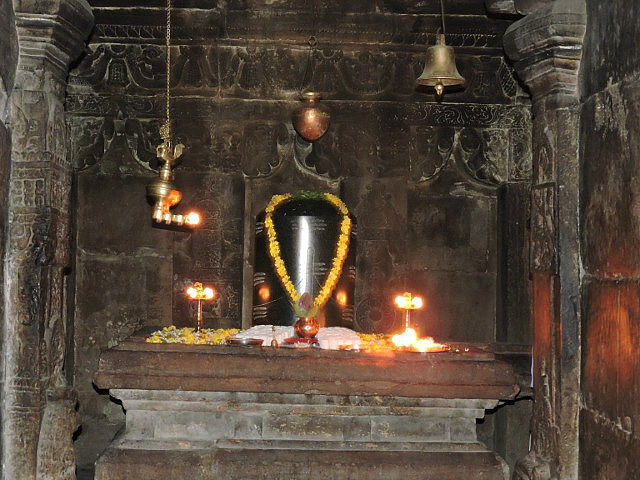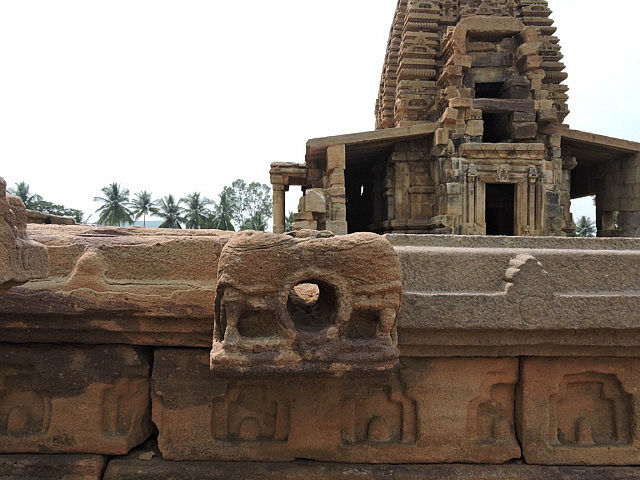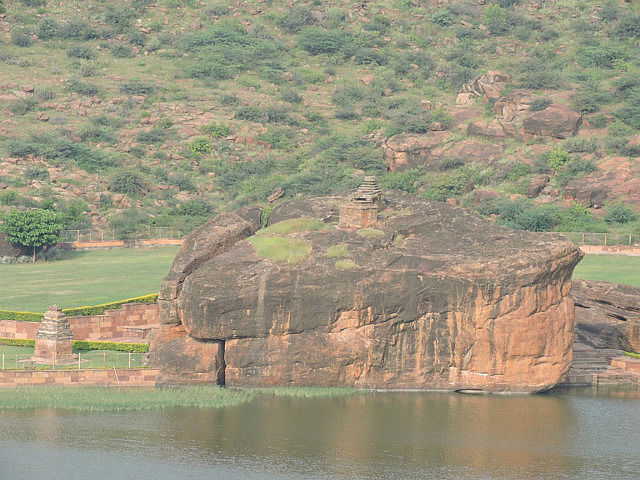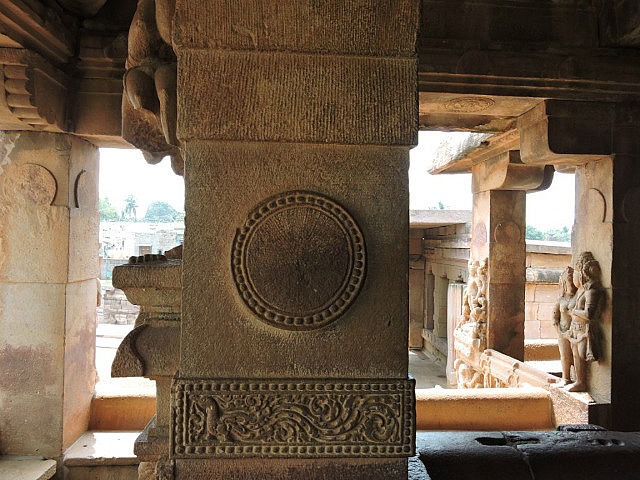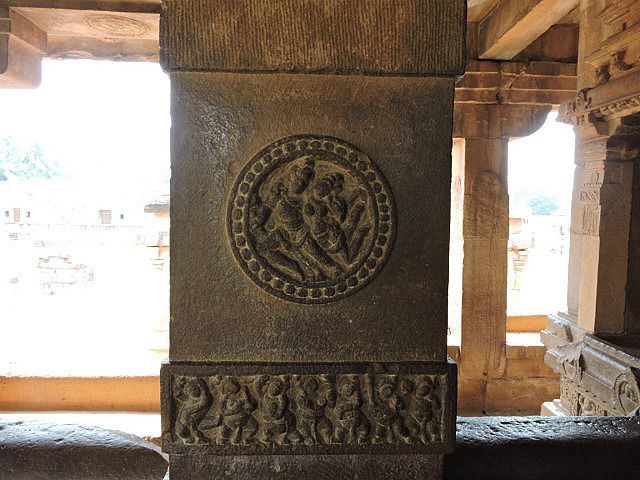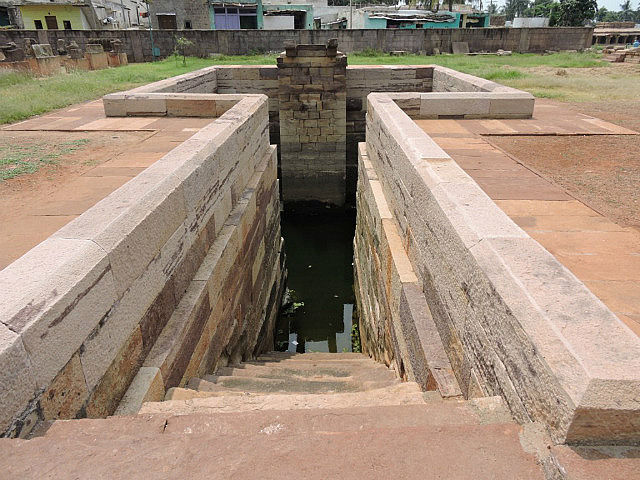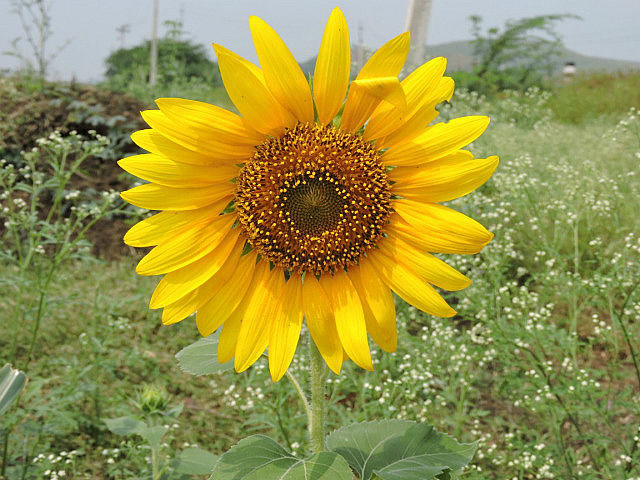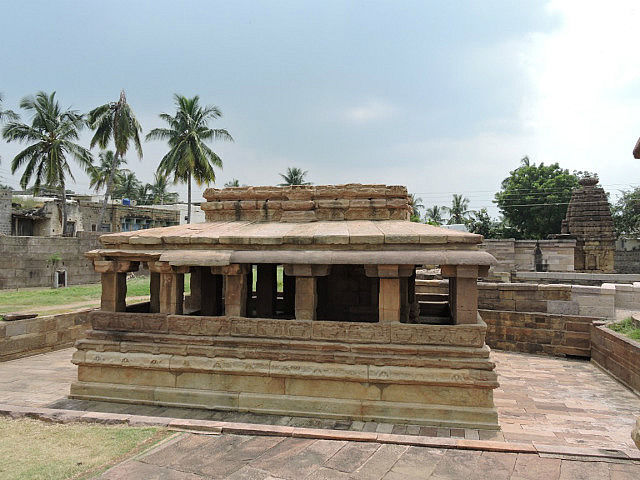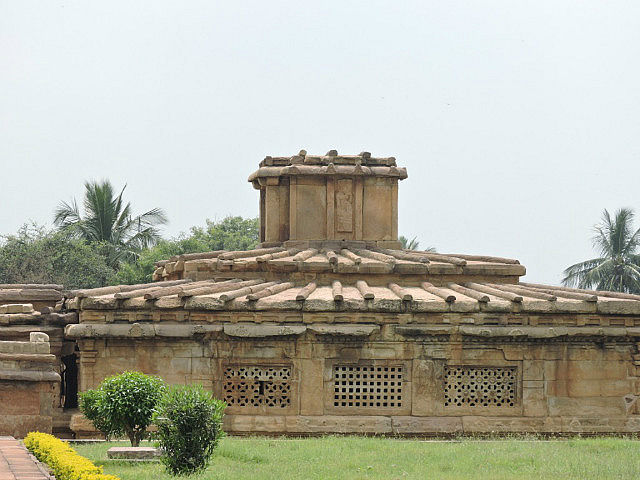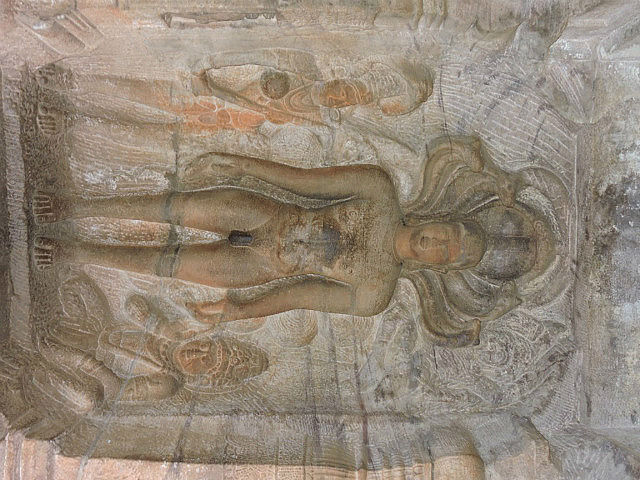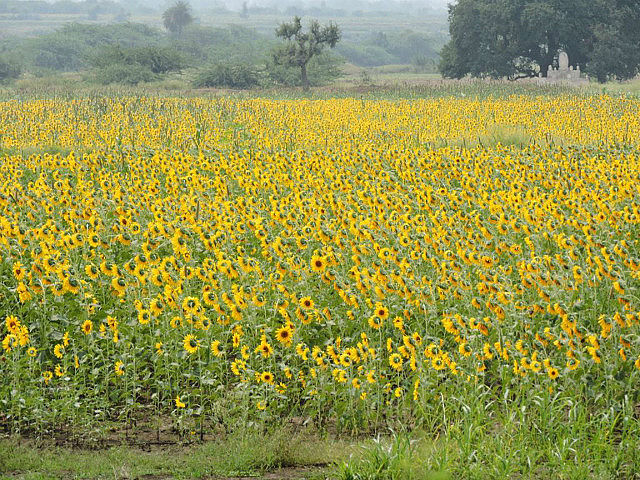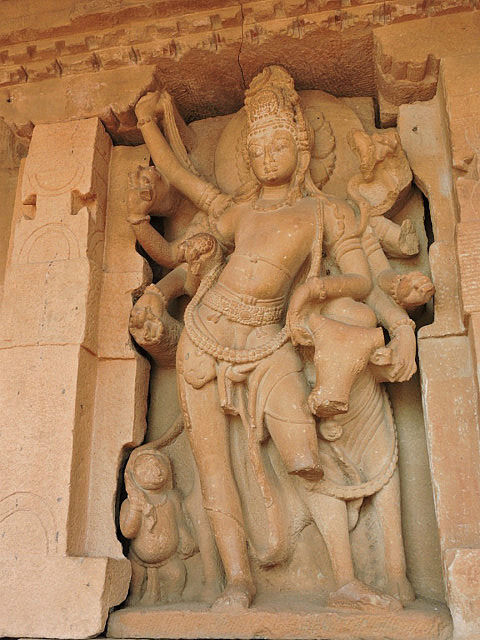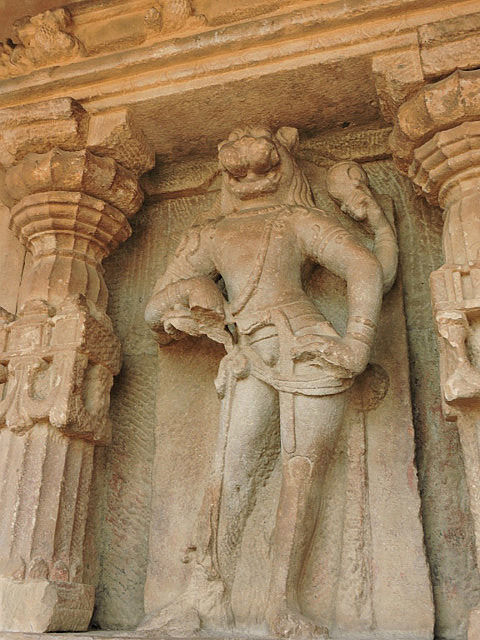 This was another early morning for all of us.. After a tasty heavy breakfast at Royal Orchid, we packed ourselves in the car which was set to hit the highway..

We left Hospet at around 8 as we had to travel a long distance today. We crossed Tungabhadra Dam, which was throwing milky white water through its doors as if it wanted to make this place beautiful with the Sun shining bright yellow and soothingly green paddy fields around. We were driving on the straight and good road having road dividers which were planted with shrubs flowering bright pink flowers. This was a beautiful road. (or the company and environment made me feel this way?). We crossed a town named Illakal which is famous for its sarees and pink granite quarries. On travelling for some more distance on highway we reached a town called Kardanta which is also name of a dry-fruits rich sweet (derived from the name of town) from which we took a turn away from highway. The road quality was not that good now but as we reached the fields full of Sunflowers, nothing about the road bothered us. We stopped by to have some closer look.
 

We then reached Aihole in some time, where we hired services of a tourist guide who told us about the history associated with the place. This place was supposed to be a school of Architecture during the 7th century where Chalukya Dynasty ruled. Aihole in total has thousands of temples but, one premises, which includes group of monuments is developed and maintained as a place for tourism by the Karnataka state government and Archaeological Survey of India. As we entered this place we were amazed to see a large temple which also looked like Parliament of India from one angle due to placements of pillars on the circumference of temple. 
 

 This temple, the Durga temple (not the goddess, but due to the fortress surrounding it) has an offbeat base which resembles the Shivalingam rather than the usual square or rectangular ones. As we entered the temple, we saw some pillars which seemed blank with just minimal carving, which was not the case with the pillars seen so far. 
 The next pillar had carvings which seemed as a first draft of any picture, the later looked like a second draft and the fourth one final 
. It was indeed a school of carving, showing the step by step approach for the carvings. Just like we used to learn how to draw during our school days. The innermost part of this Vishnu temple was surrounded by the idols of nine Avatars of the Vishnu.
Some of the sculptures like the parrots and flowers had traces of colour. Each window had a different design. Some carvings depicted two meanings while some had amorous couples making love on the pillars. The sculptures took us through the  times of the Chalukya Dynasty as it showed how the women those days dressed and made hairstyles, how the men worked and many other such things. We also saw a museum situated in the campus which was filled with information for history lovers. The most interesting thing I found was the tree diagram of the origin of scripts of Indian languages. The other structures were different kinds of houses and temples as models for students. It was overall a brilliant experience to see this ancient school. 



We then headed towards Pattadakal. We found not many restaurants on this way but we had carried some snacks and parathas which came to our rescue. We had our lunch in the vehicle and reached Pattadakal. It is a magnificent campus with beautiful structures. Quite silent and clutter free place. Not many people were around but the place was magnificent.



Of all the structures one temple had a priest and the Shiva Lingam was being worshipped. 
Rather than going into the details of history we enjoyed being in this place. just like the palace of the king all open to us with no one around. It was amazing to be there.After spending an hour or so we headed towards Badami. We had to move fast as the caves are open only till 5 or 6 pm (not sure but we had very little time left)

We traveled through interiors and joined a highway halfway to reach Badami caves. There are five caves here in total one of which is a natural cave. This place is full of monkeys and tourists unlike the other two places we visited today. These caves are said too be built in the 6th Century and still stand tall and strong.


These caves had the carved structures of Vishnu, Varah Avatar and many other gods and goddesses. 

 The last cave was different with the Jain figures carved in it. It is so interesting to see how different religions existed in the same place. 

The most interesting part of this small climb was a temple across the lake surrounding this hill. This temple is known as bhoothnath temple and another one on the other side. The sight of this made us feel relaxed but falling short of time we didn't visit this temple.


We took our return journey via a highway to Hospet to reach the hotel at around 8 pm.