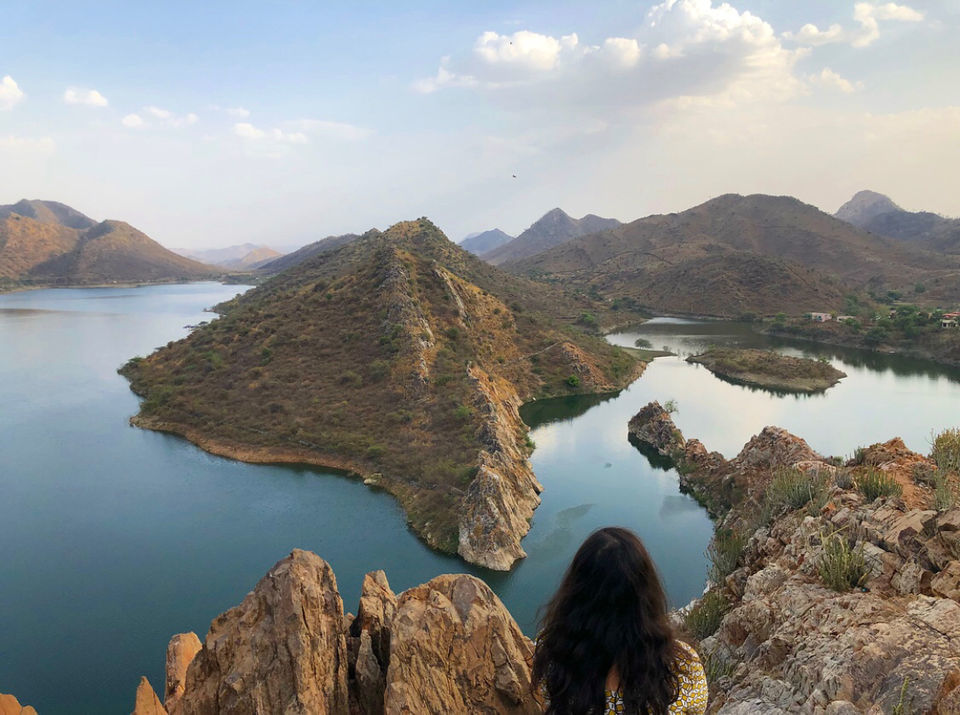 Udaipur is not really an unknown destination. In fact, lately it's been all over the Internet. Thanks to it's majestic palace and the beautiful lakes and of course Rajasthan Tourism.
It is very surprising to find a spot in such a popular destination which is not so popular and unheard of. Since my roots lay in Udaipur, I have my extended family living there who are my best guides.
Badi Lake, an artificial fresh water lake was build by Maharan Raj Singh I in the village of Badi (1680) to counter the effects of famine and drought. It went ahead to serve as a primary source of water during the droughts of 1973. It is a short 12 km ride from the old town passing the foot of Sajjangarh (Monsoon Palace), which will lead you to Badi Lake. It's a fancy place to be at, not visited by a lot of people.
One could swim in the lake. It is also an ideal spot to have a little picnic. When you go ahead of it, there are artistic kiosks which has beautiful engravings from old era giving a glance of historic architecture. These kiosks (or Shamiyanas) can get really busy during the evenings as families and couples come here to spend time.
The highlight of the lake is a small hill called 'Bahubali'. It is a must visit when in Udaipur. The view from the hill is so mesmerising that it is difficult to believe such a place exists in India, let alone Udaipur. To reach the hill, take the right turn from Badi lake (there are only two diversions as soon as you reach Badi Lake where you have to take the right steep way) and after moving a few meters on the way you will encounter another diversion with a board reading 'Silence Resort'. Stay on the same path and keep moving, after a few meters on a gravel road, you will find a small tin shop. This is where you can park your vehicle. There is a small 20 mins trek up the hill to the viewing point. Once you reach the top, you can enjoy the 180 degree view of Badi Lake it's surrounding. You will also find a small stall on top selling water, pakoras and of course Maggi.
I have been to Badi Lake twice, once in the afternoon during summer and once while the sun was setting during monsoon. The locals discourage tourists to stay at this location post dawn as it is often visited by groups of people looking for a place to get drunk and this might be a nuisance for visitors.
The entry is free of cost but there is one uncle who will charge you 10-20 bucks for keeping an eye on your vehicle. It is preferred that you have your own vehicle, since the viewing point is little bit in the interiors. Avoid taking kids on the top of the hill as the hill is a little rough and may not be kid friendly. It is a must visit when in Udaipur