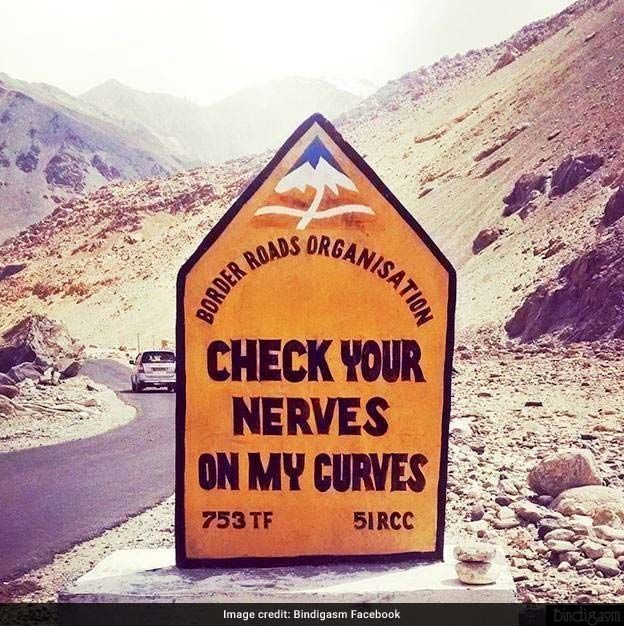 Hi,
I hope you all are doing great.
Leh trip is like a dream that too also if you are doing with your life partner. It's not that we suddenly woke up and decided to go on Manali-Leh bike ride. It was a decision which we took almost six months before.
Initially, we thought that we will never be able to do that. Everyone is familiar with the Indian middle-class couple mindset. But I don't know actually how we got that courage. Anyways let's move to day 1 where the whole thing just started.
It was a day like any another day in the tri-city Chandigarh. At 1700hrs it started to rain like cats & dogs. We did all our packings on a day prior to our departure. We were ready to go & then suddenly it got dark and my inner soul asked God what is his plan, is it a good sign or a jinx. then after 40 minutes, I got my boarding pass from him and we took the cab to bus stand where our bus was just waiting for us.
We started from Chandigarh with another 30-40 fellow passengers to Manali via Chandigarh-Baddi-Nalagarh-Bilaspur-Mandi-Kullu-Manali at 1930hrs.
Our only stoppage was in Baddi, which is just almost 45 km away from the starting point, we reached almost at 2025 hrs.
The food was good and quite reasonable. The service was even better and quick as they say roadside dhabas serves one of the greatest culinary dishes.
Then at 2045hrs, we left for our final destination. The roads are under construction as they are widening the roads for better transportation.
I couldn't sleep whole night because of the excitement and quite eager to see how it would be. we reached Manali by 0700 hrs, the weather was just amazing and I could see green mountains and sunlight was giving the warmth and energizing me for the upcoming trip.
we met our first friend that gave us a surprising look as I was awake whole night, and I am sure I badly needed rest. ( the dog image in the article above )
Tourist Bus provider: Tanishq Tour and travels booked by red bus mobile app. we got an additional discount of 400 rs as we booked it for the first time.
Pick Up Point- Sector 22b, Chandigarh.
Drop Point- Private bus stand, Manali
I hope you find this information valuable. Please give your valuable feedback.
You can email us with any suggestions, doubts, questions, please email us at mrmrsonholiday@gmail.com.
You can share your experiences and your stories as well and stay connected with us through Facebook & Instagram.
Check out our blog : mrmrsonholiday.wordpress.com
Have a safe journey and enjoy the beauty of nature.
See you soon.
Regards,
Mallikapil – An Indian couple