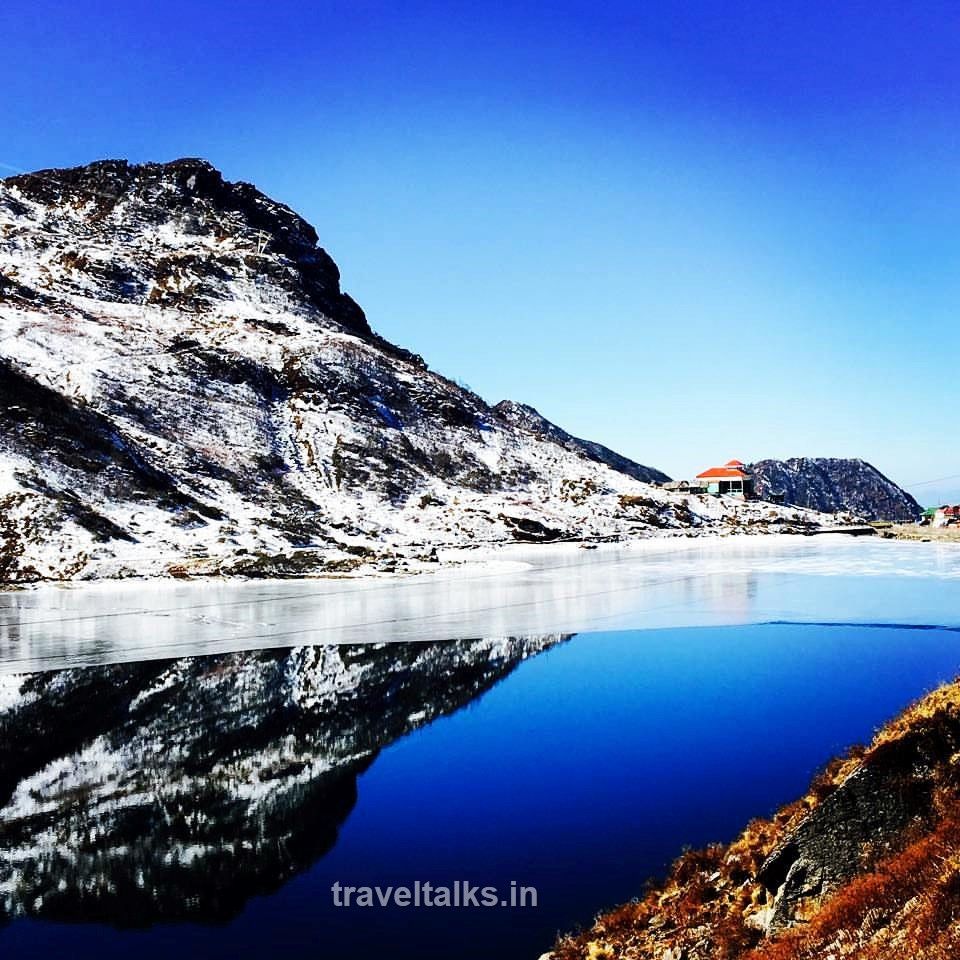 Going by Sikkim in Winter had few questions in our psyche before getting onto our flights to Bagdogra

Be that as it may, let me disclose to you January isn't that Harsh in Sikkim and you really find numerous voyagers.

We had our first entire day held for Changu Lake in our Sikkim trip. and we began really ahead of schedule than others.. just about 8 early in the day.
So after we began and crossed the town in just about 15-20 minutes the real courageous excursion began.The roads are truly steep and once you begin driving up you instantly feel the distinction of height..The roads are stunning and narrow at a few spots.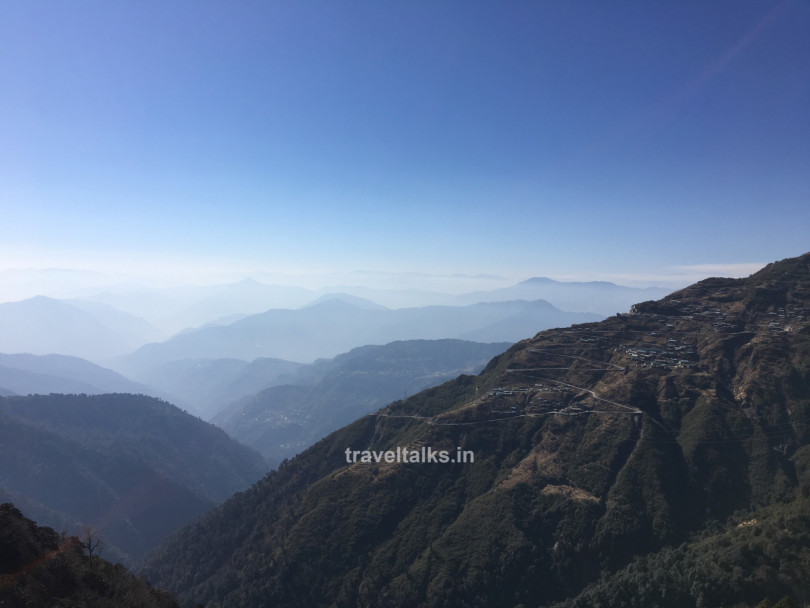 There are few places where you can stop and admire the curvy roads and small barracks of army cants and the backdrop is covered with snowy mountains and you can seethe picture perfect photograph in your eyes .Mountain Peaks Covered with Snow and those little chilly winds instantly remind you of Old Monk ????
Its right around 2 hours excursion to the best and for just about an hour and a half you see no hints of Snow however all of a sudden you go into a fable world following 2 hours....you feel getting up early and leaving was worth and rewarding
The Lake is situated at around 12313 Ft from the Sea Level and stays frozen in winters.
One the sun is shinning you can see the small crystals of ice floating and gives you an impression of Diamonds shining. While you are alone you can go all the way down and touch the pristine waters of the lake. On a side you can see Dark Blue water with reflection of a mountain and on the other side of lake you see pure Ice and you can not speak it but somewhere you can admire the creation of god at 12000 ft
When we disembarked we were the ONLY once there... Yes ONLY US.There was nobody and the beauty was magnificent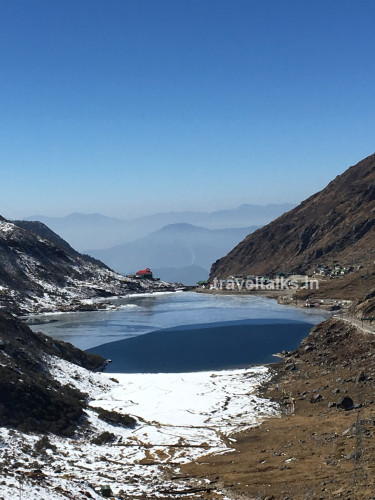 Little ahead when you drive there another beautiful spot for the best views of Changu with the beautiful backdrop of mountains
There is another lake little away from the Changu which was totally forsaken. The sad thing is you are not permitted to stroll on the Frozen Lakes else it'd have been a standout amongst the most noteworthy experiences.
Yawk Ride ( Double Check and bargain as they will charge you more)
Little far from Changu there is a Temple controlled by Army Jawans called Baba Harbhajan Temple.
They will take you to a stroll of near the walkways thru ups and downs. It was a fun doing activity. But we paid pretty high for that.
PS : Try Soupy Maggie/Momos at one of the Small Huts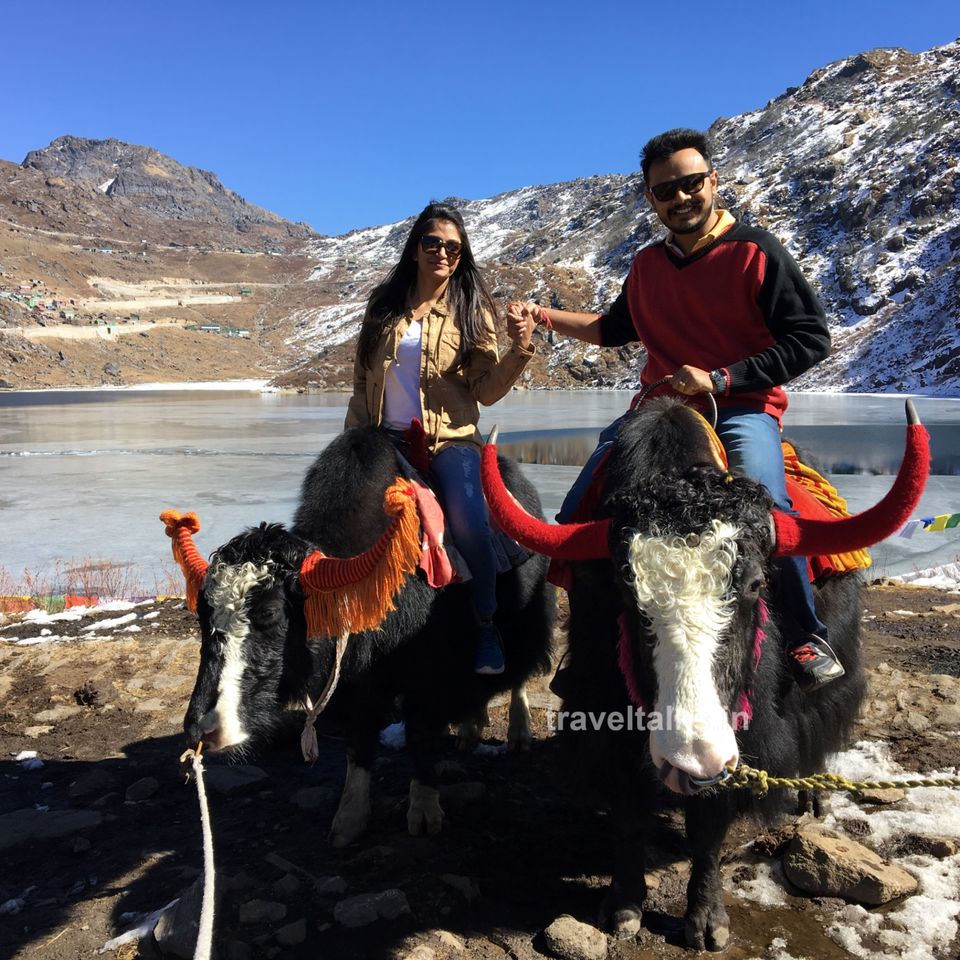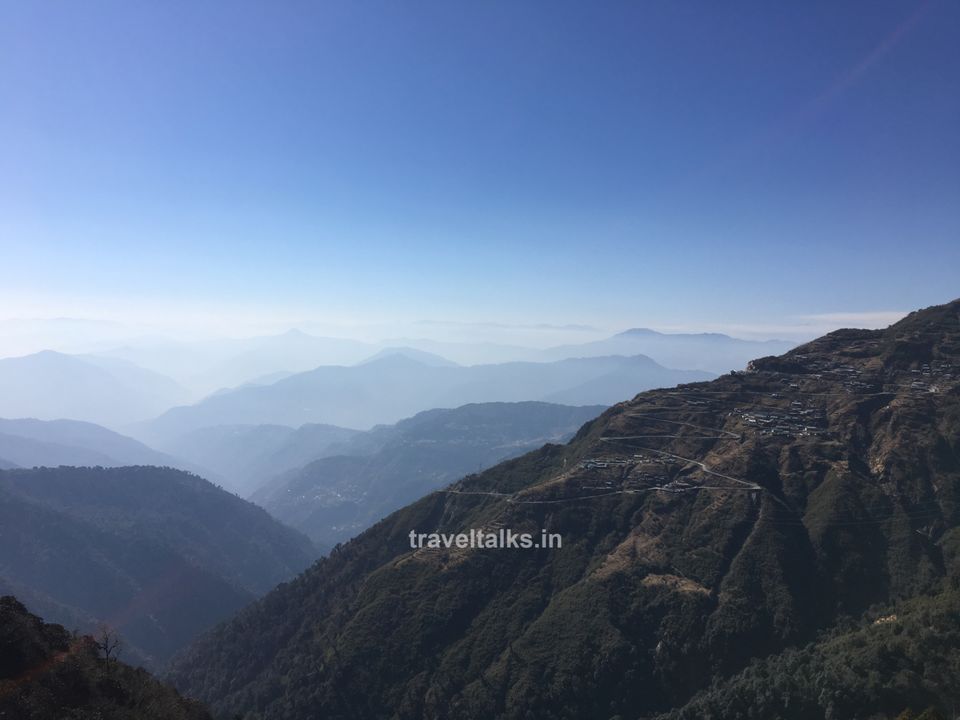 All the pictures taken above are from our Cellphones so please forgive us for the poor quality of the pictures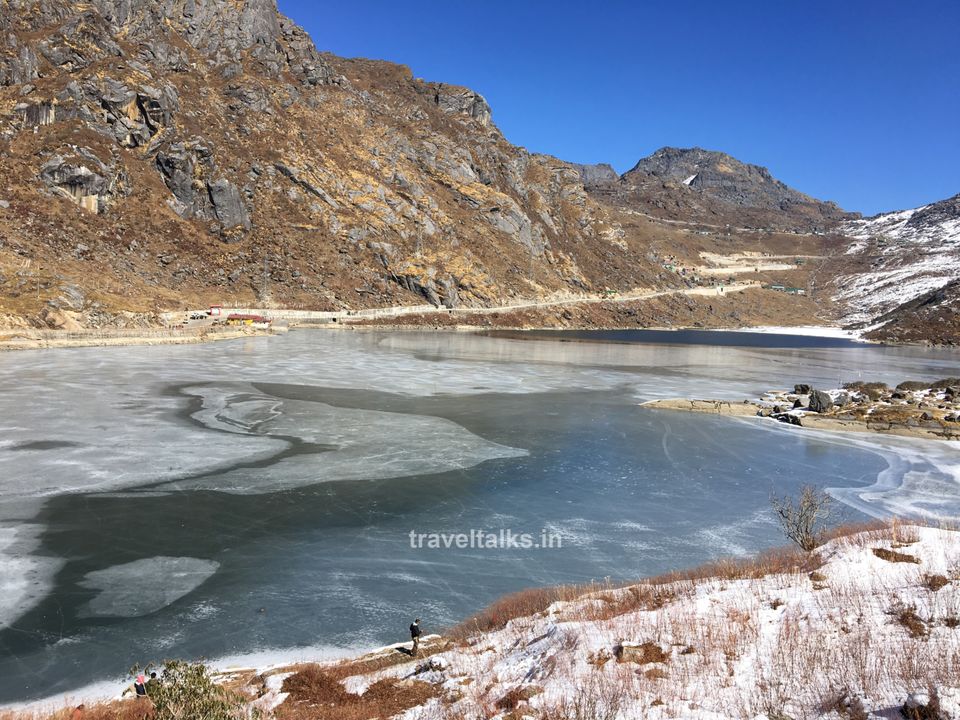 All together it was another must do experience and we'd like to do it again again if we get a chance in our life. Even if I close my eyes today and remember the day I can exactly remember the places and feel the atmosphere. Its a wow feeling even after 2 years.