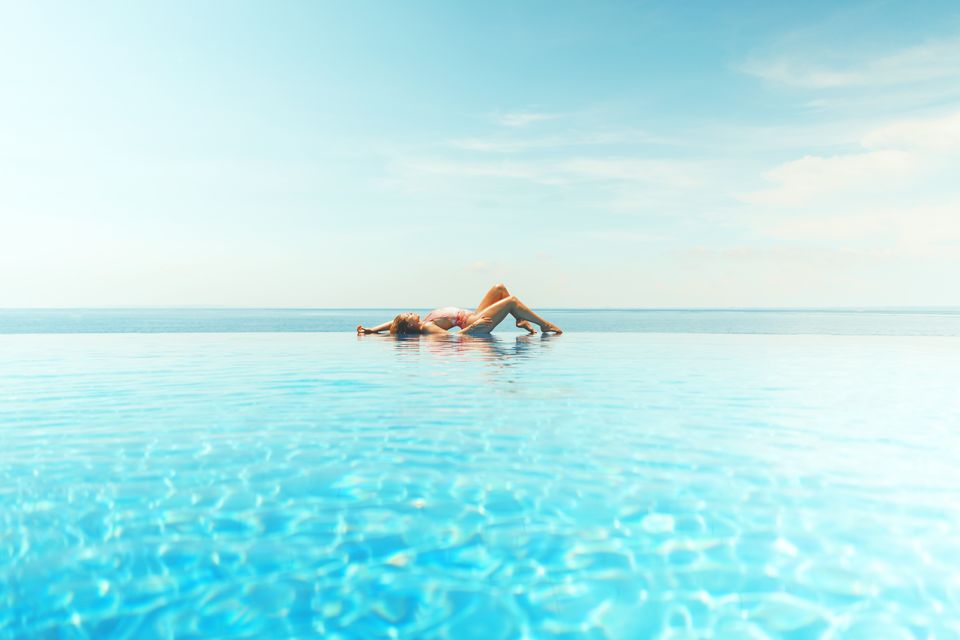 Bali is one of the most soul-quenching places on earth and for a good reason. It offers quaint villages, monkey forests, a few volcanoes, and neighboring islands. To get the ultimate travel experience, you should find the best places in Bali and what to do there. Each area offers a different experience to suit just about anyone.
Here are 12 of the best things to do in Bali:
1. Surf! Some of the best spots are; Uluwatu, Kuta, and Canggu. For any level: from beginner to advanced.
2. Snorkeling on the islands: the Gilli islands, Nusa islands are best.
3. Climb Mt. Batur Volcano
4. Hike up Mt. Rinjani Volcano in Lombok (a three-day hike).
5. Discover the zen Capital Ubud. Do yoga classes, spa retreats, meditation.
6. Check out the Tegalalang rice terraces.
7. Do island hopping tours.
8. Have a cocktail or Bintang at Fins beach club.
9. Visit a Temple: in Uluwatu or Ubud.
10. Hike to see the Sekumpul Waterfalls.
11. See the Monkey Forest in Ubud.
12. Go scuba diving on one of the islands. Get your PADI's.
I could carry on, and the list is endless. I want to know what your favorite thing is to do in Bali and where you enjoyed staying the most?