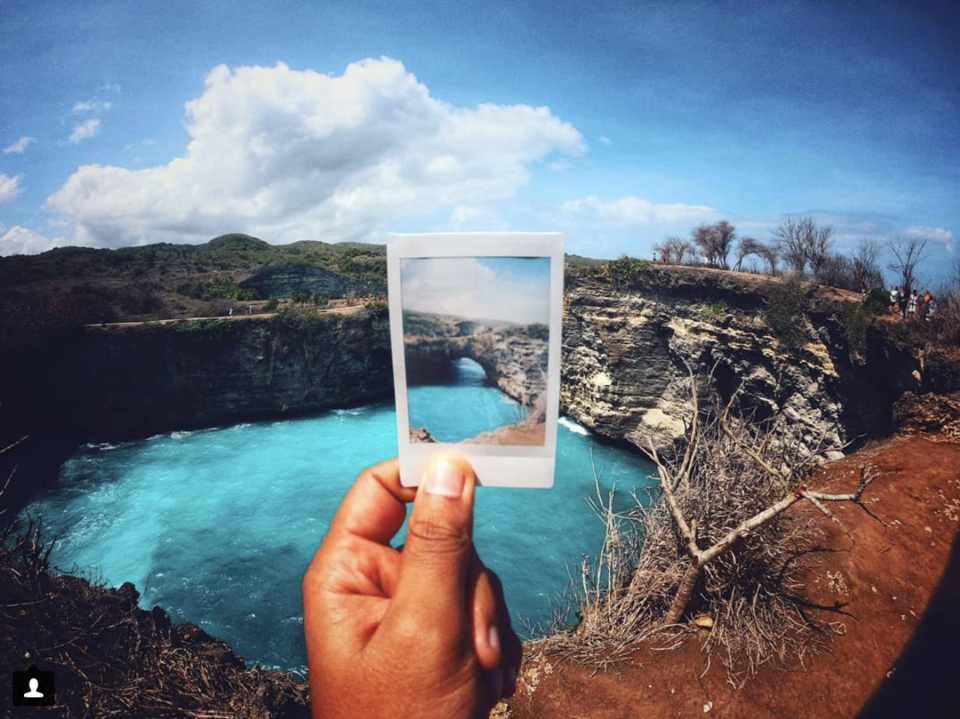 Bali had been on my bucket list for a while, like every second person who even remotely has any interest in travelling. There were multiple reasons for it. Obvious reason number one—it's one of the few places to enjoy amazing pristine beaches and breathtaking sunsets, without feeling like you might have to survive on air for breakfast, lunch and dinner after the vacation. Reason number two—Bali is Instagram's star child.
If you are on Instagram and you haven't yet come across perfect sun tanned bodies carelessly jumping into waterfalls, or eating, praying and loving their way into glorious sunsets or seemingly gorging breakfast in infinity pools with their other perfect halves, well then you are probably my mom who follows two people and has four followers. Bali is poor man's Hawaii for Indians, because let's fess up, not many of us can really afford Hawaii.
So this is the itinerary of three best friends, who all happen to be amazing girls, backpacking through Bali for 17 days. We chilled, ate, drank (like fish), partied, barely slept, made amazing friends and basically whiled out time through 17 unforgettable days without burning our pockets and yet travelling in utter comfort! That's Bali for you, if you just plan a little bit.
This was our itinerary: Canggu - Jimbaran - Nusa Lembongan - Nusa Penida - Ubud - Seminiyak - Canggu.
Canggu is like this perfect little "hamlet" nestled in-between green rice fields and the black sand beach. You set your feet in this place and your shoulders will automatically droop, in the best way possible, the vibes are that chill. The beach is not the most beautiful or pristine or amazing compared to all other Bali beaches, but it has a vibe of it's own. It's also one of the favourite for surfers, so you bay watch and bae-watch to your heart's fill, while sipping on some amazing apple cider!
Cangguu has some amazing places to stay close to the beach. If you want to save money, meet new people and have an amazing time sharing stories and endless drinks, choose to stay at a hostel. We stayed at this hostel called Canggu Beach hostel. Cheap, basic, close to the beach and with an amazing vibe.
Everything we hoped for. Canggu is filled with cute little cafes that serve amazing coffee (sometimes free too) and obviously food. We tried these few places and loved each and every one of them—Bu Ba Q's, Padi Padi, Pizza Fabbrica, Bakso at the beach. Old Man's bar, Pretty Poison and Sand Bar are great party places.
From Canggu you can make a half day trip to Tanah Lot temple. Best way to go is to rent a scooter and just drive. The drive is beautiful, with rice fields and beautiful Balinese homes around the road. The temple is usually crowded and full with tourists. You can hike a little bit and find yourself a quiet spot to enjoy the beach view. We didn't spend a lot of time in the temple, but the ride there was worth it!
Next we moved to this quiet place called Jimbaran in South Bali. While Jimbaran in itself doesn't have much to see, except quiet winding curvy roads nestled with flowers from both sides, its centrally located to access all the southern Bali beaches like Padang Padang beach, dream beach, Uluwatu beach etc. We spent the day sunbathing and dipping in the ocean at Padang Padang beach and then headed to the famous Uluwatu cliff to see the sunset. I had heard that Uluwatu sunsets are the most beautiful sunsets in Bali, can't say they were lying. You absolutely have to see the sunset at Uluwatu beach. You can trek down and spend time on the beach or if you are feeling too lazy, sit at one of the multiple bars overlooking the ocean and enjoy the sunset with a beer in your hand.
We stayed at this beautiful hostel called Freedom Hostel in Jimbaran. Except for a billions cats, one very heavy dog, it had the most humble and loving hosts. Would definitely recommend this place if what you are looking for is a quiet time with nature and some very hospitable people around.
Nusa Lembongan is an island off the south east coast of Bali. To reach there one has to take a 30 minute ferry from Sanur in Bali. The ferry tickets usually include pick up from your hotel in Bali and drop off in Lembongan. The beaches in Lembongan are even more pristine and waters even more blue than Bali. Is it even possible, I thought the same too! Beaches to visit in Lembongan : Mushroom bay, Dreams beach, Devil's tear, Sandy's beach Club. Placed to eat : Dhipa Warung, a thai place right next to it ( can't remember the name). We were lazy and ate at only these two places, but there are many more one could explore.
There are numerous resorts to choose from to stay in Lembongan. And not all of them are super expensive. We stayed at The Royal Retreat and it was one of our only and most luxurious stays, including towel art on bed and honeymoon canopies over it and complimentary breakfast! If you plan to book it, feel free to get in touch with me for extra discounts (you are welcome!)
On day seven, we took one day trip to the Penida island. One has to take a ferry from Yellow Bridge on Lembongan and it takes 20 mins to reach Nusa Penida. Once there we booked a car for the whole day to take us to four spots, Broken beach, Angel Billabong, Kelingking Beach, Crystal Bay. Fair warning here, while you would very much tempted to hire a two-wheeler and drive your way through the islands, it might be a nightmare to do so. The roads on this island are treacherous, if I had to put it kindly and there is super high possibility of no cell service so there goes google maps navigation. So do yourselves a favour and hire a care and sit back and enjoy the totally worth it bumpy ride to some of the most beautiful beaches you will ever see.
If you have time on your hands, you can stay on the Penida Islands for two days and explore more, because this island has the most beautiful views including the Instagram famous T-Rex mountain beach. It's a two hour trek to the beach, which we sadly couldn't do, and the beach has at max ten people at any given time and the whitest sand and bluest waters to welcome you.
We ended our Penida islands your with Crystal Bay, which is a coral reef beach, so get your rubber crocs on. It's an amazing beach for snorkelling, not so much for bathing because the reefs make it impossible for to fall and scratch your butt, on multiple occasions (true story!).
We had finally reached that part of the journey where we were ready to see the life underwater. We went snorkelling to Nusa Cenigan. We couldn't see the manta rays because we were too lazy to wake up early enough to see them. What we did see was corals, which were just stunning and we saw the wall. Which is basically a wall of corals near the Penida islands. If you are in Bali, snorkelling is a must and if you can better go for scuba diving, because Bali has some of the best dive spots in the world.
On the ninth day we made our journey back to Bali mainland, and towards Ubud. This was going to be our only non-beach destination and boy did we need it. After insufferable sunburns and tanning beyond recognition, Ubud has everything we needed. Coconut tress till eyes could see, rains, rice fields and above all amazing massage parlours!
We stayed at this beautiful and cozy hostel called Pillow Inn which was surrounded by coconut trees on all sides, had a pool we never got into and a rooftop bar with live music almost every night. Ubud is a quit place, with literally zero nightlife. There is just one place that stays open post 12.00 am, known as the CP Lounge. So if you are looking to party in Ubud, you might be disappointed. But what Ubud does have is some amazing food places, beautiful waterfalls barely 10 km from the city centre, shopping arcades where you can get lost for days trying not to buy everything.
We mostly spent our three days in Ubud just pampering ourselves with food, massages and visiting the Tegalalang Rice Fields, which is where the famous Bali swing exists and the Campuhan Ridge walk. One can hire a scooter and just drive around Ubud and rejoice at the beauty of the surroundings. In-between tree canopy covered curving roads, tiny traditional Balinese houses, never ending rice fields and the cool air touching your face. Ubud has you covered!
We were finally at the last leg of our journey. Due to the earthquake, Gilli was closed to visitors and so we had to improvise and we decided to go to Seminiyak instead. Can't say it was the best decision. Seminiyak is very touristy, very commercial and very very crowded. We remember sitting in a taxi at 5.00 pm to go see the sunset at this beach club 2 km away and falling asleep in the taxi only to wake up at 7.00 pm, still stuck in traffic! Needless to say, it wasn't a pleasant experience. What we did enjoy in Seminiyak was the endless partying at night. We went the Club La Favela, which is like three floors and literally has a tiny jungle inside it, with different music playing at each floor. So if you are looking for some insane, don't-want -remember-the-night partying this is the place for you.
We spent our last few days in Bali in the same place and the same hostel we had started it, Canggu. Yes, we loved that place that very much. All we did for the last three days were chill, go to the beach for sunset, drink beer, chill, eat yummy food, chill, drink some more beer, chill, get tattoos together, chill and then chill some more.
This was our 17 days in Bali where we spent 60 k including our flight tickets and lived like a backpacker but with enough luxury. Leaving Bali would feel like a literal heartbreak, but the comfort remains in the fact that you know you will be back!
Have you been to Bali? Tell us all about it here!
Get travel inspiration from us daily! Save our number and send a Whatsapp message on 9599147110 to begin!
Frequent searches leading to this page:-
Top Bali tour packages with price, Bali honeymoon package from Delhi India, top places to visit in Bali for honeymoon, best places to visit in Bali for honeymoon, best places to visit in Bali Indonesia for honeymoon, best places to visit in Bali for bachelors, best places to visit in Bali for singles