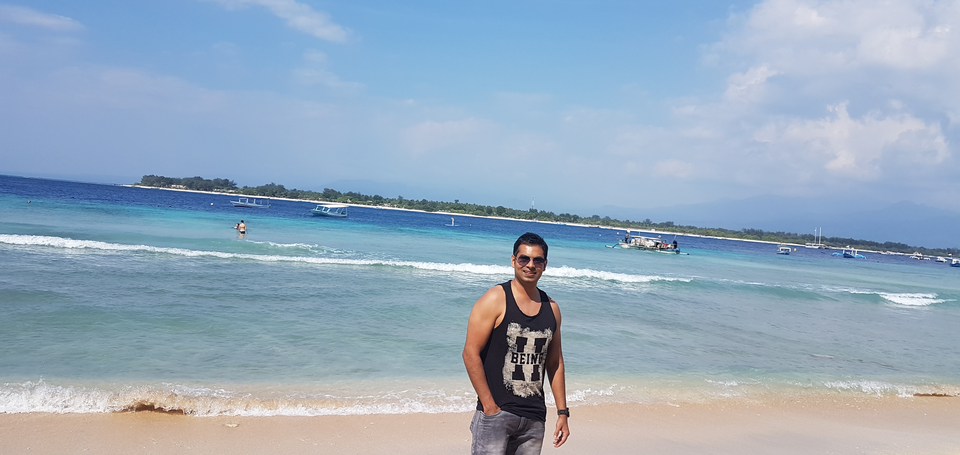 A 2 hour fast boat ride away from Bali is the party island of Gili Trawangan, that offers unparalleled ambient vibes, Indonesia's best diving spots & pulsating beach parties. If that isn't enough, a party boat takes you island hopping where you can scuba dive at multiple sites. We'd read a lot about this place so took the Ekajaya fast boat from Padang Bai harbour (closest from Ubud, Bali) that is big enough to tide over the strong currents & made it without turning turtle!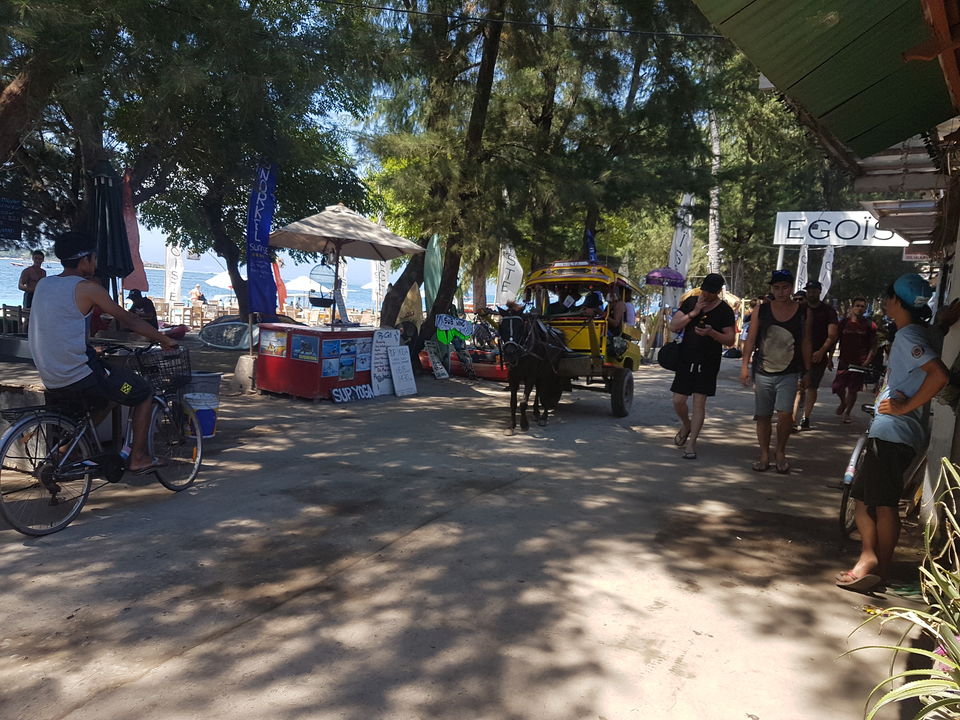 Gili T is the most popular of the 3 islands, while Gili Air is laid back & Gili Meno offers best of both. We disembarked & were immediately transported back in time, to sights of bicycles & horse carts, the only modes of travel on this motor free haven. The island is all but a 6.5 kms circular road as its periphery. We booked our resort 400 meters from the harbour so was easy to walk to but if you are booked further, it is recommended to hire a cidomo to save you sweat & time and add an experience while at it.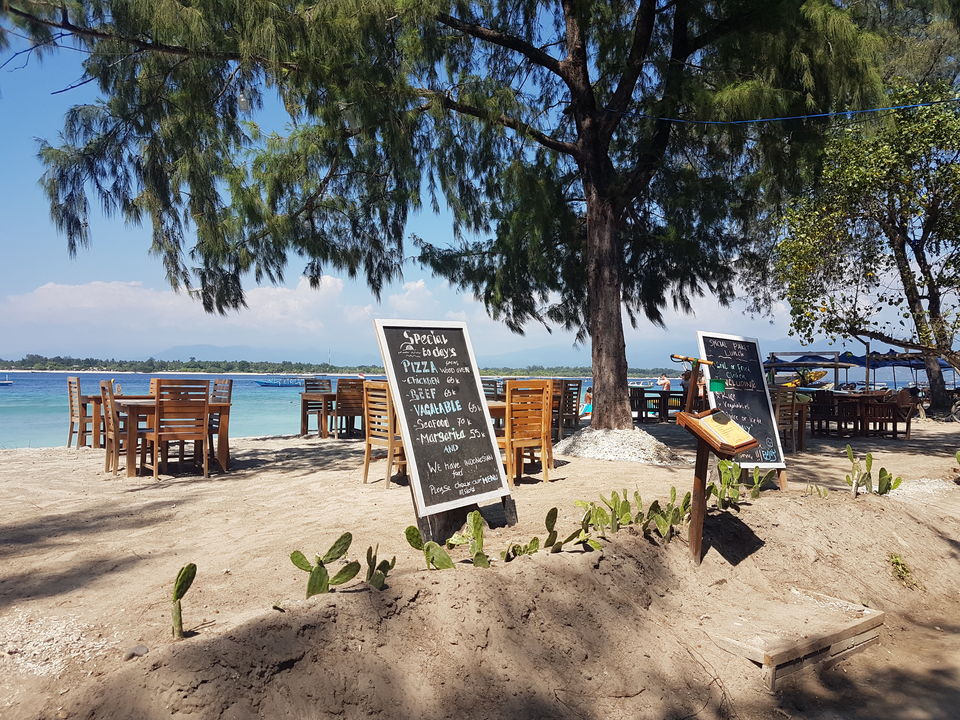 Did i say the walk was easy? I take it back as the sweltering heat and luggage made it tricky but the sights & smells were distracting. What added to our amazement is the attention we got from locals who smiled, waved and even called us names of known movie stars. Not that we look the kind but i learnt that Indian tourists are rare here (less than 5%) and the locals love bollywood so whenever they see Indians, they liken us to celebrities! All the more reason to come here for some paparazzi.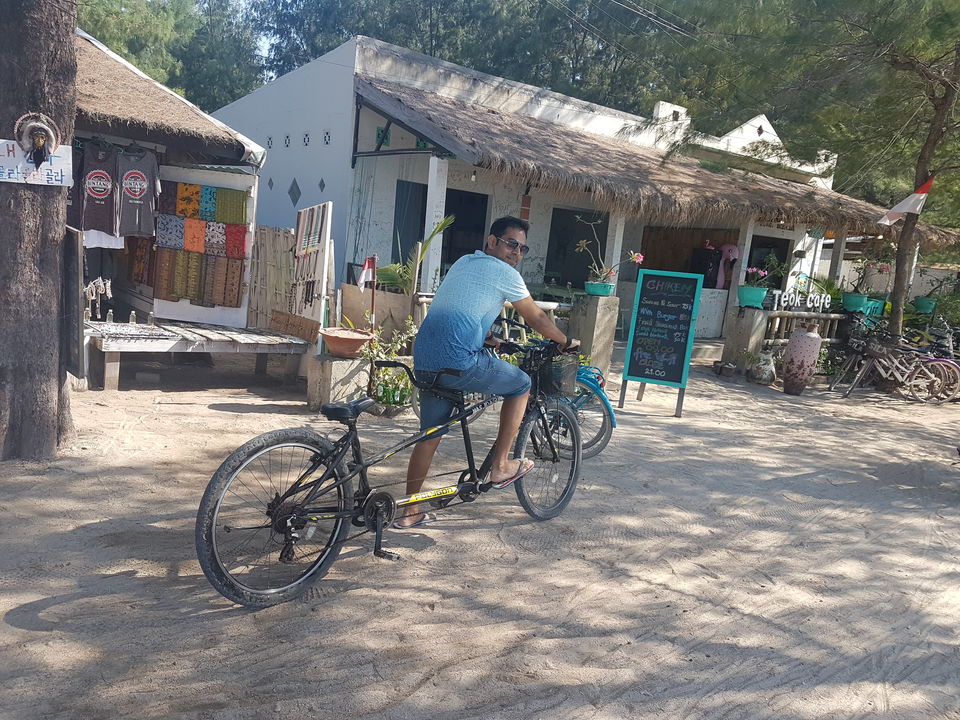 After checking in, we rented a 2 seater bicycle to explore the island, which was a daunting task compared to walking. But it was fun and the guy we rented it from even denied it was his, when we went back to return! After all, who cares about theft on an island right or perhaps he was high?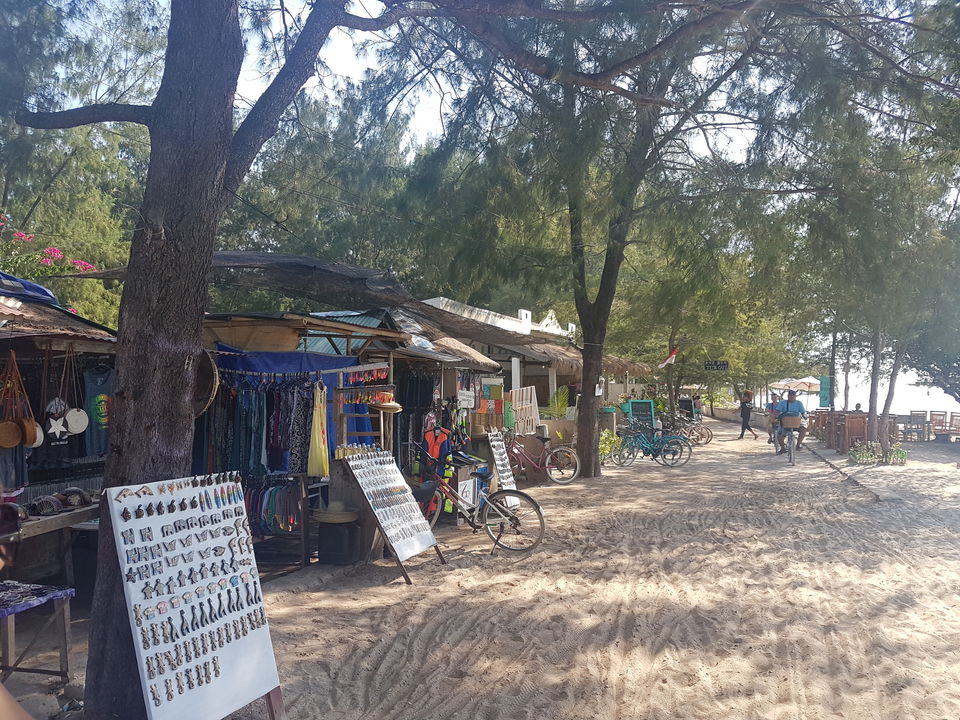 The ride is beautiful as we passed small shops, resorts, beach cafes, pubs, restaurants, dive centers, a small forest and a hill. Some stretches are sandy and at one point we carried the bike across. A look around is recommended as that will help you plan your itinerary & be aware of your surroundings!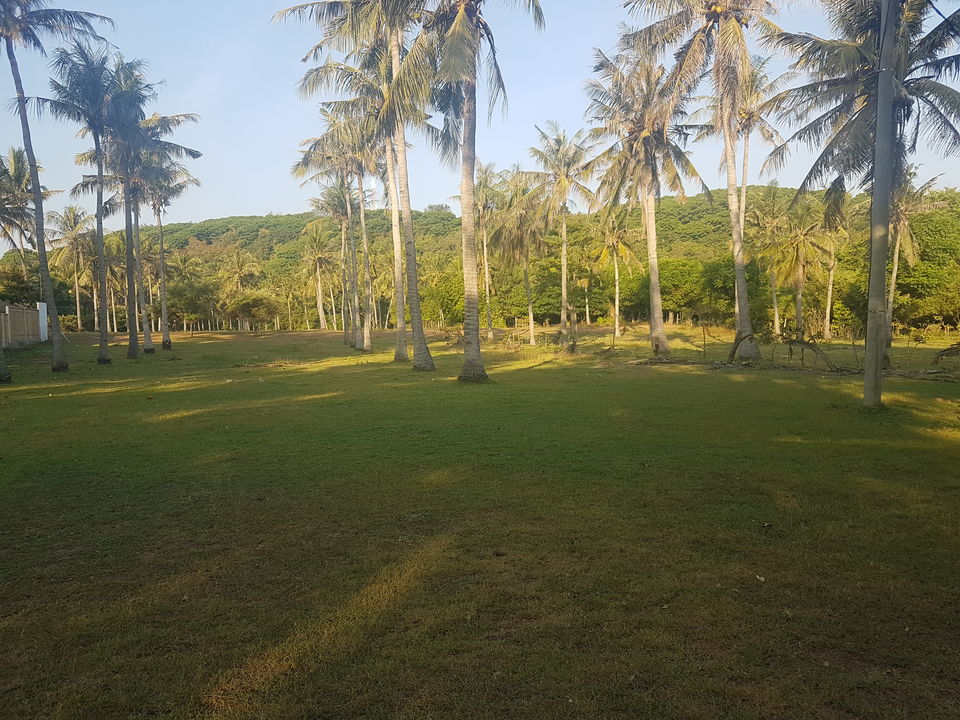 We came across this huge clearing in an isolated part of the island, dotted with coconut trees and a hillock. The hill offers stunning views but is largely avoided as locals believe its haunted by malevolent spirits. Gili T was apparently a naval base in World war 2 so you will find a partly destroyed Japanese bunker up here.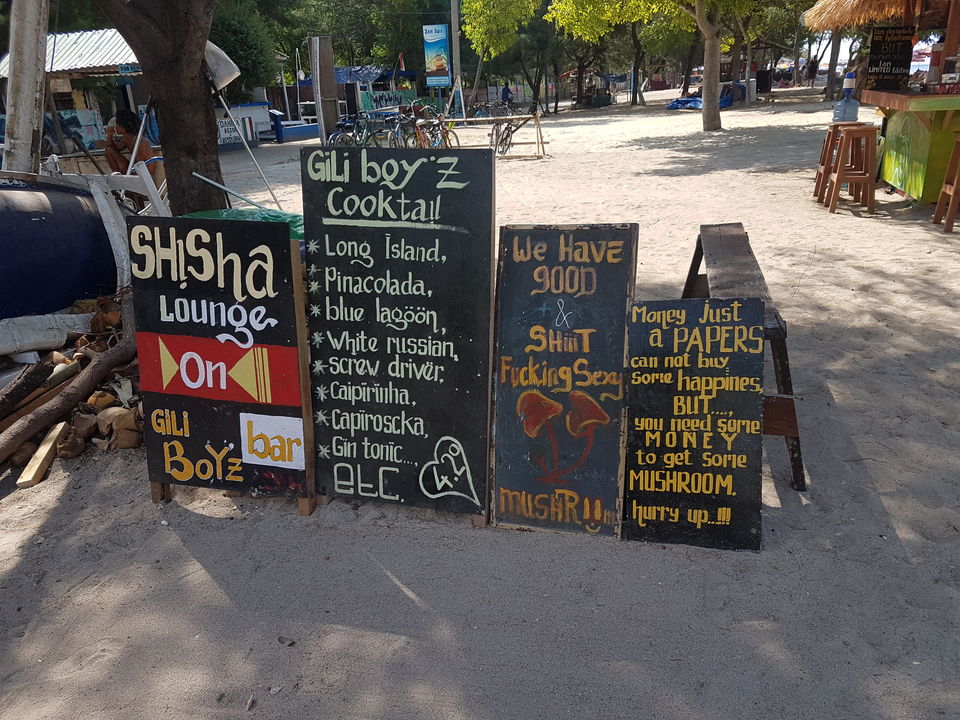 Boy oh Boy! As i mentioned, a look around is necessary so you know which places are to be avoided or frequented depending on your preference. Things that one can be jailed for life in Bali, are openly marketed on this island.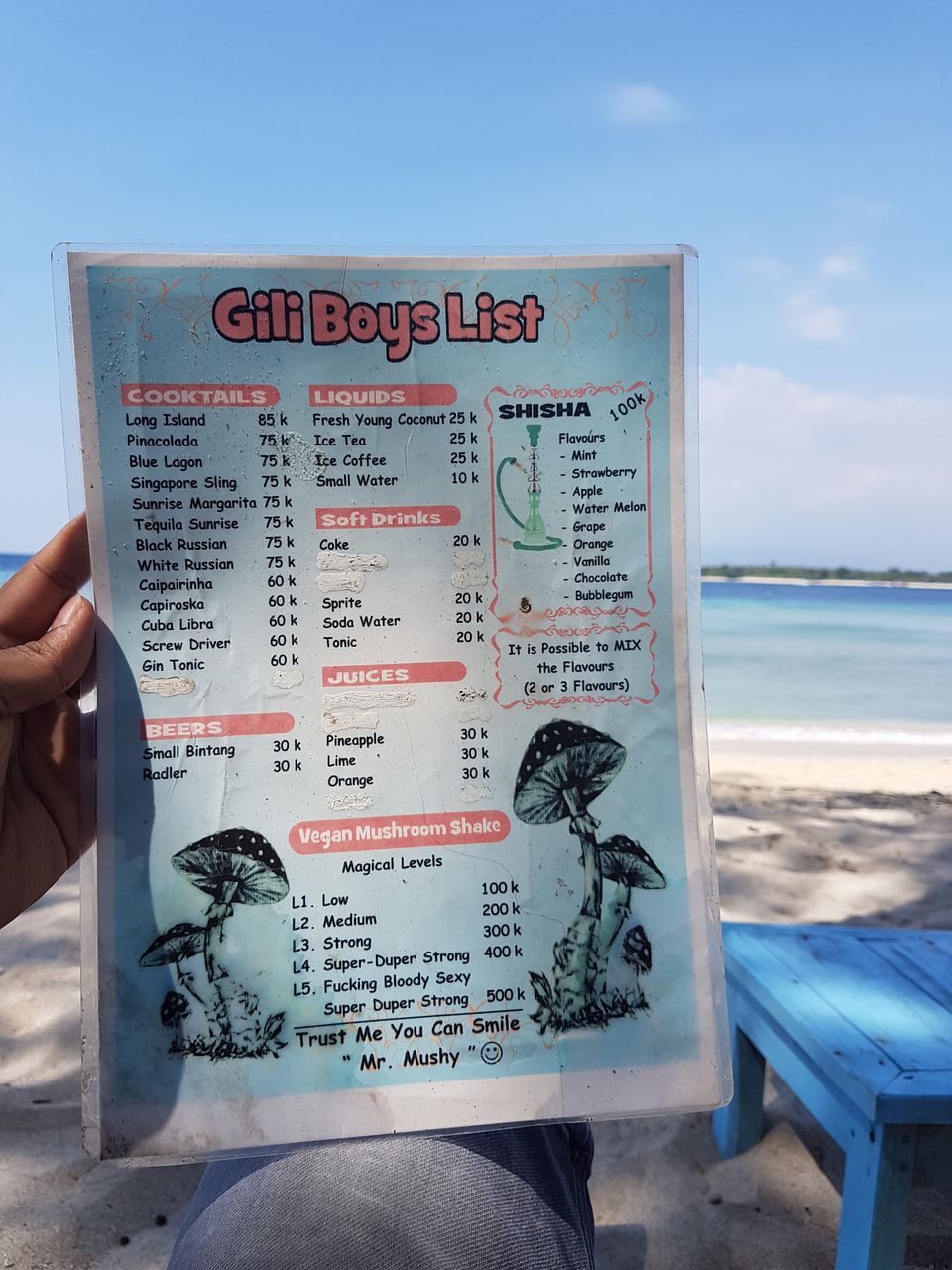 As if that wasn't enough, there are full blown menus that get right down to calibrate on just how much stoned you can get! This scene is only at a handful cafes as most stick to Alcohol & are sophisticated. This cafe did not look shady though, so I checked with the server if its legal, who replied with a swag that 'we are in heaven and can do anything we want'. I took his words with a pinch of salt as its better to stick with local policies even if authorities look the other way to appease tourism.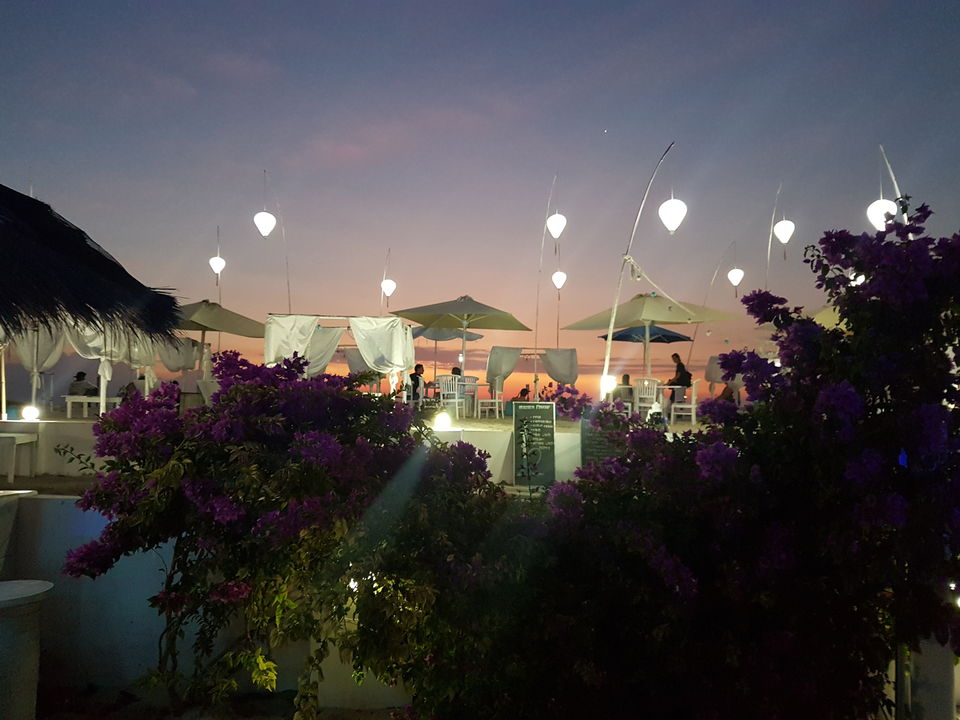 For sunset, we visited a lovely beach cafe on the other side of the island; it was well lit & enticing. The seating was almost full on this stretch as people relaxed & watched the setting sun; live music beaming in the background.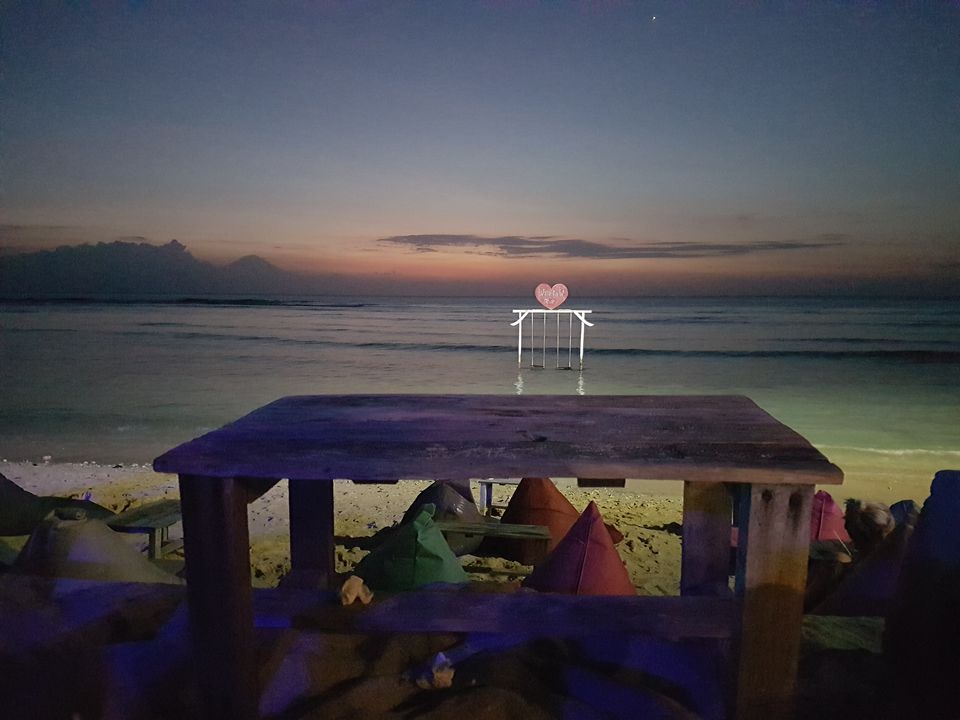 We had this rapturous view of ocean swings, another unique activity here. This stretch of beach is made up of dead corals so walking over them is tricky but once you get to the swings, they offer perfect pictures for your Instagram. An hour before sunset is ideal to get there in low tides.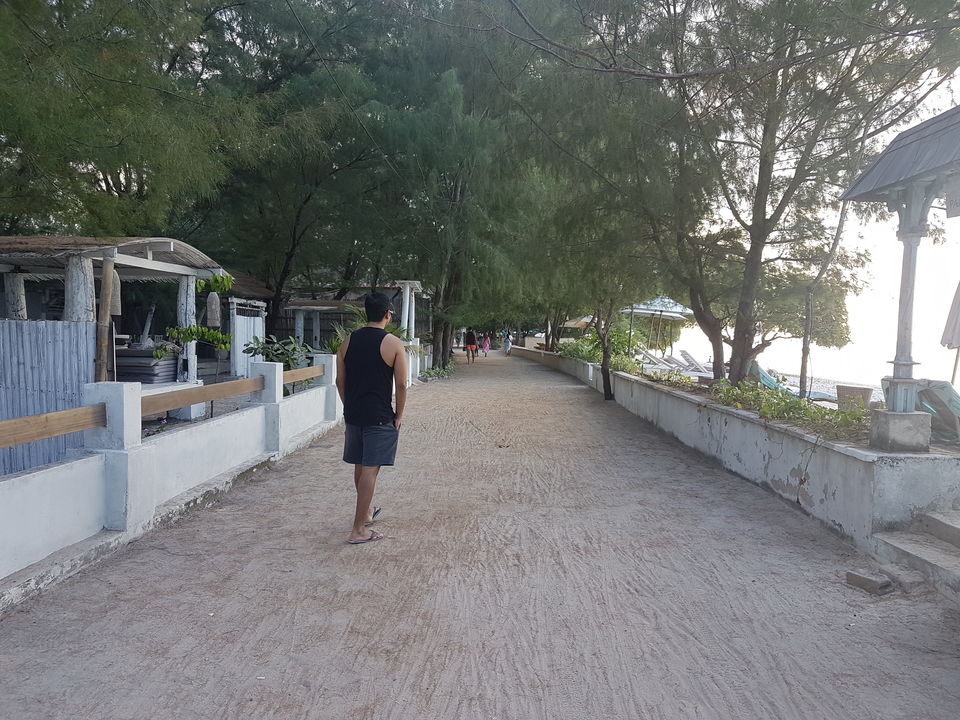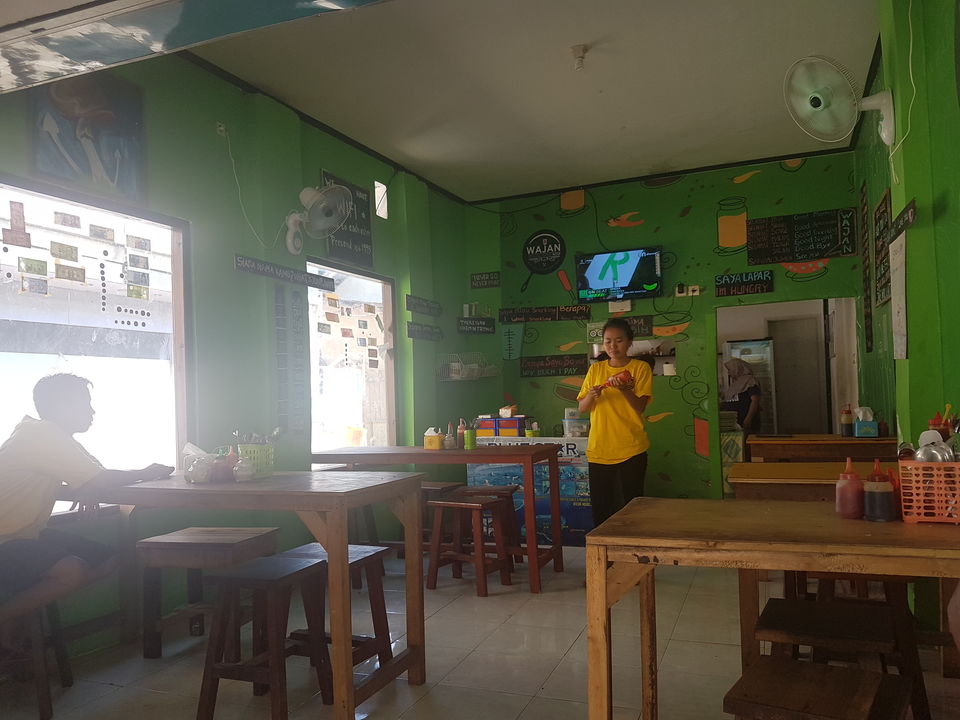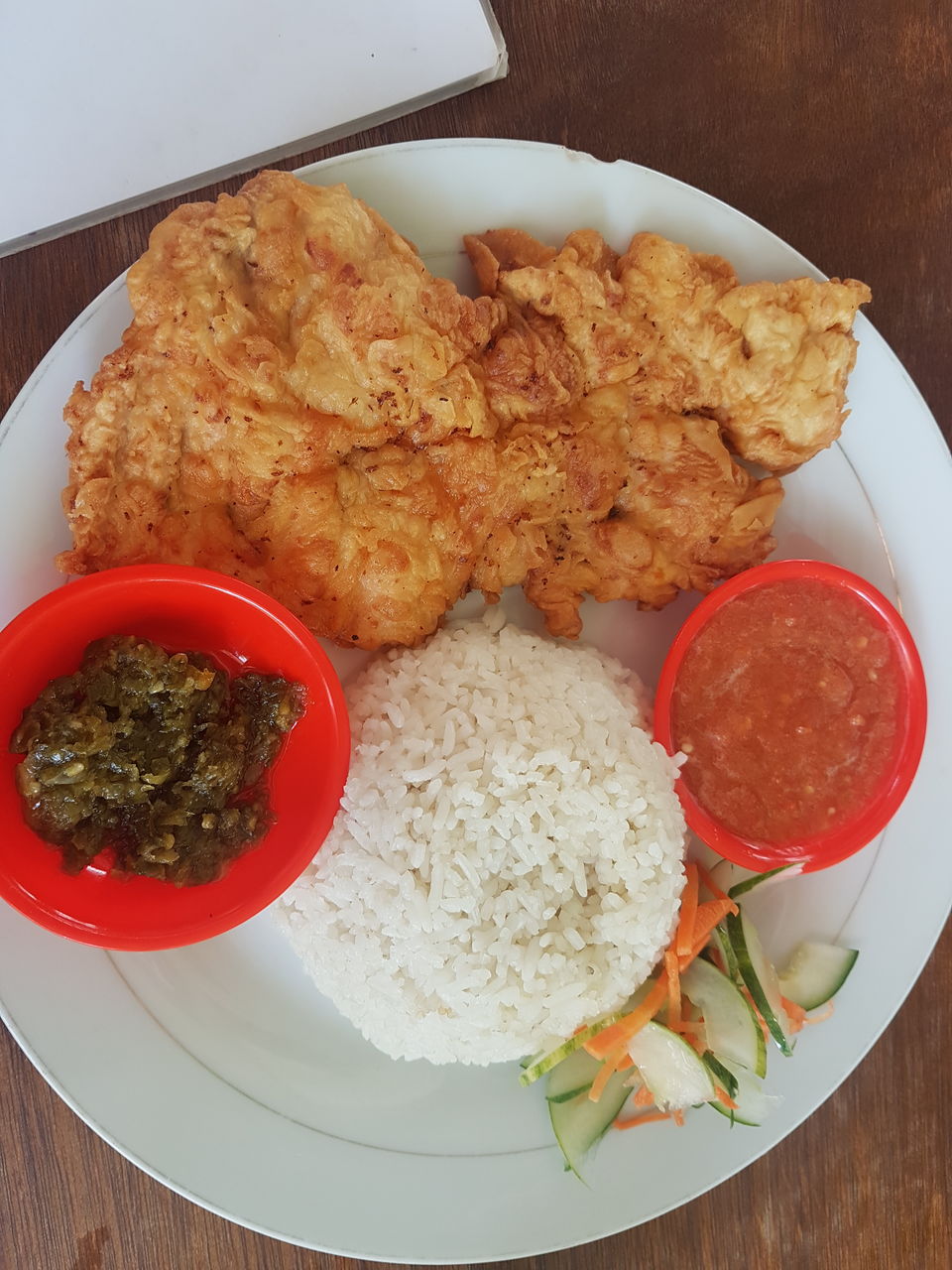 The harbour is the busiest area and we found a lane nearby that led us further inside the island. This is where the locals live, in huts and small houses. A mosque is located not too far away, with a small restaurant outside, that had good reviews for its local cuisine. We tried some & it was a welcome break from the sweetened food in Bali. We were surprised to see Beer served here, which is quite unusual for a place right outside the mosque but we know by now that nothing about this place is normal!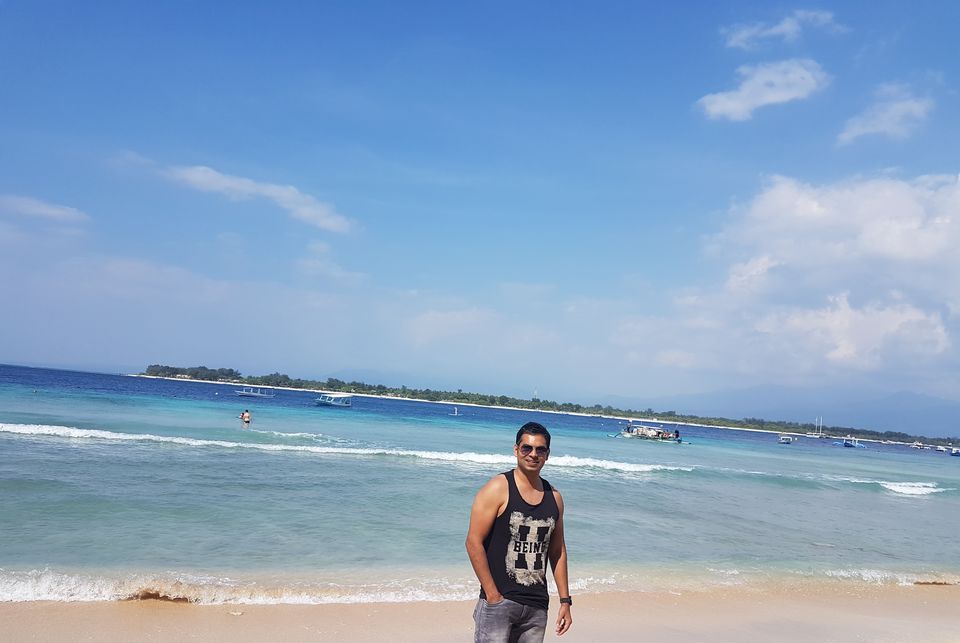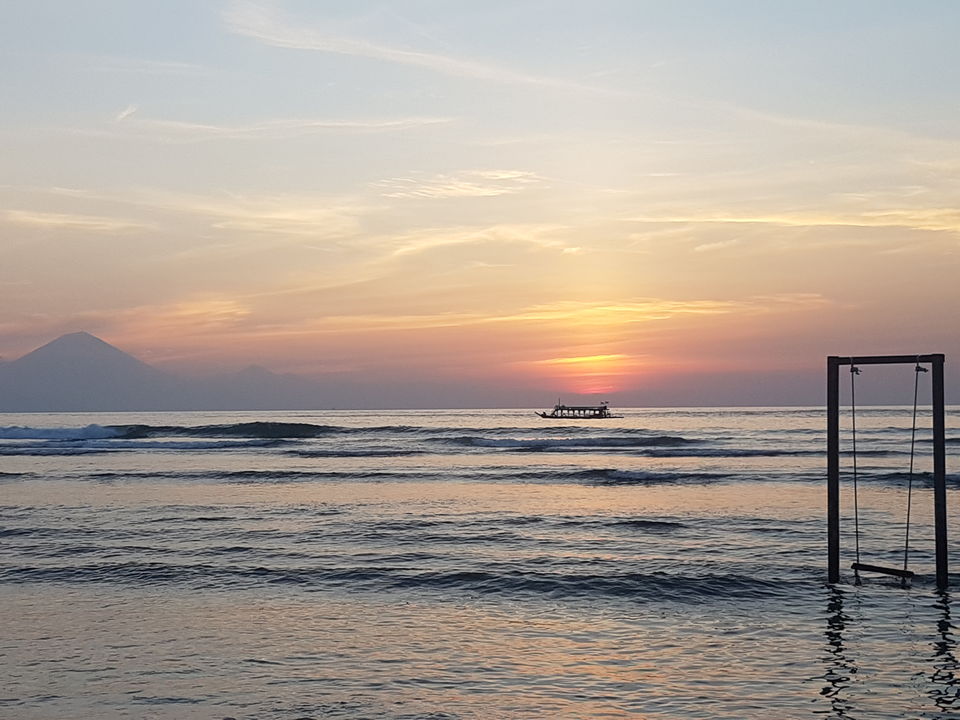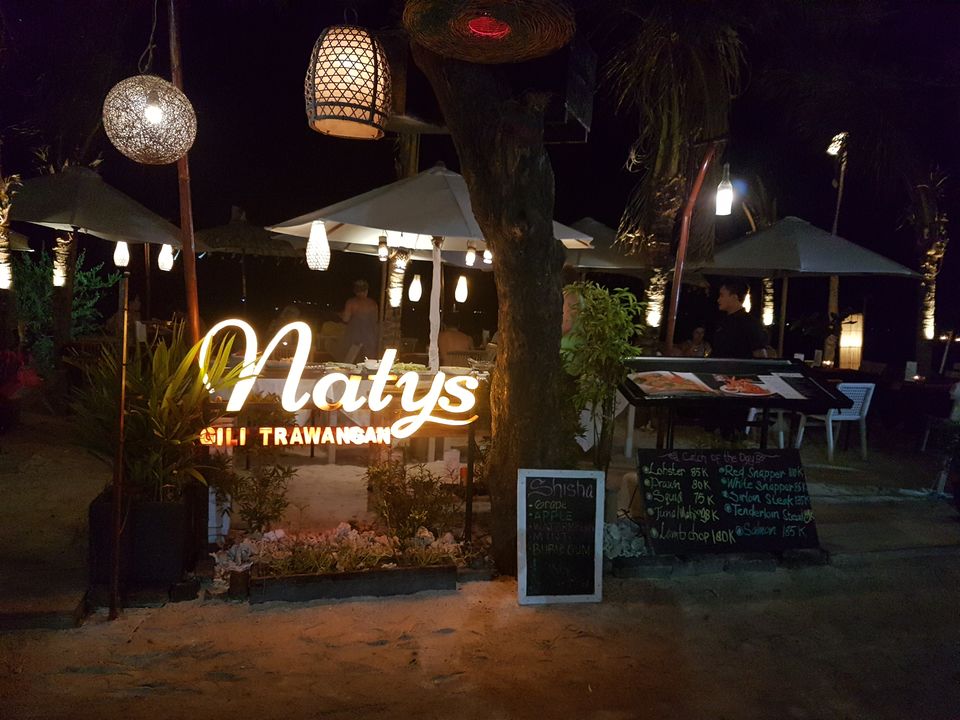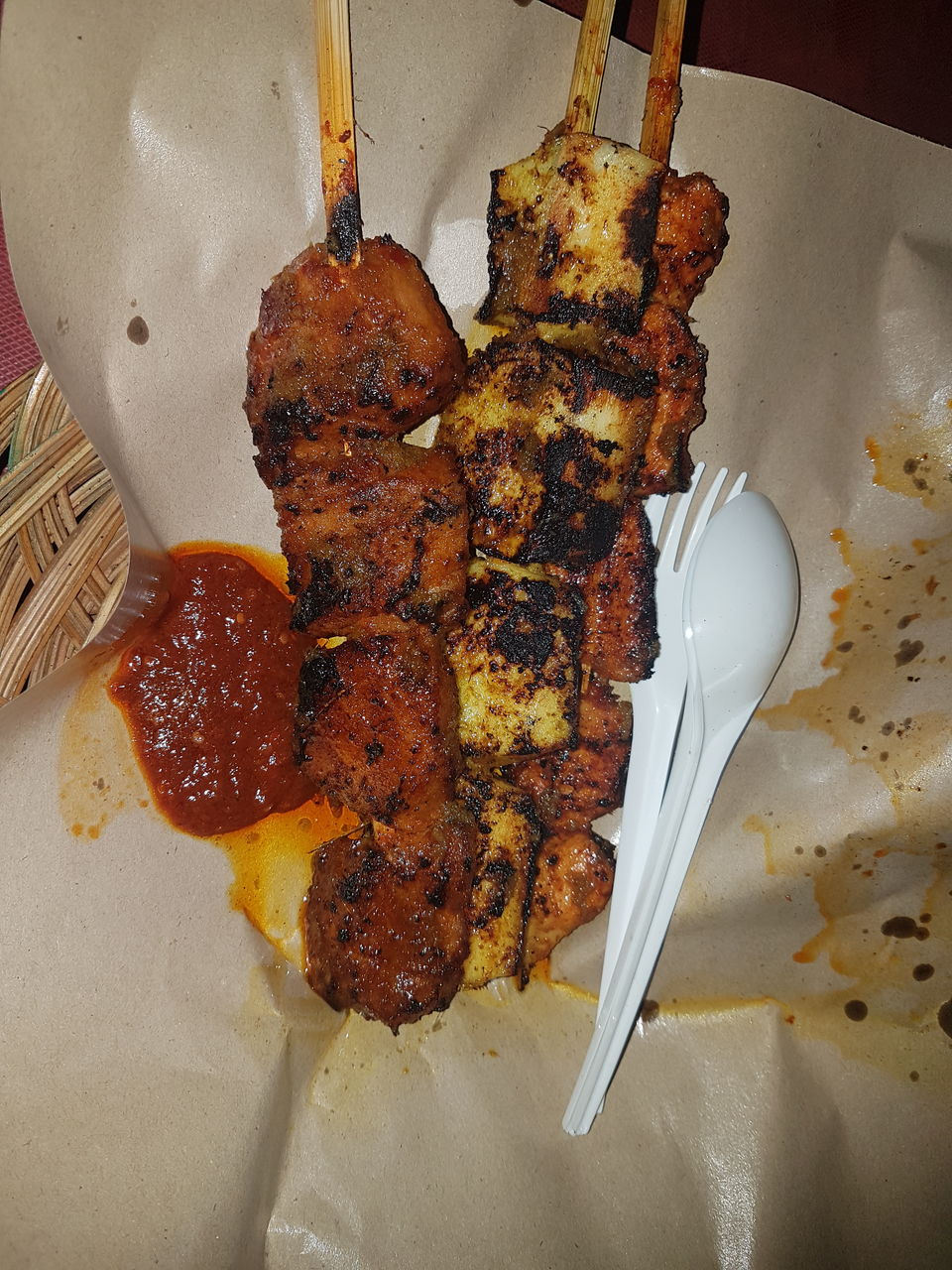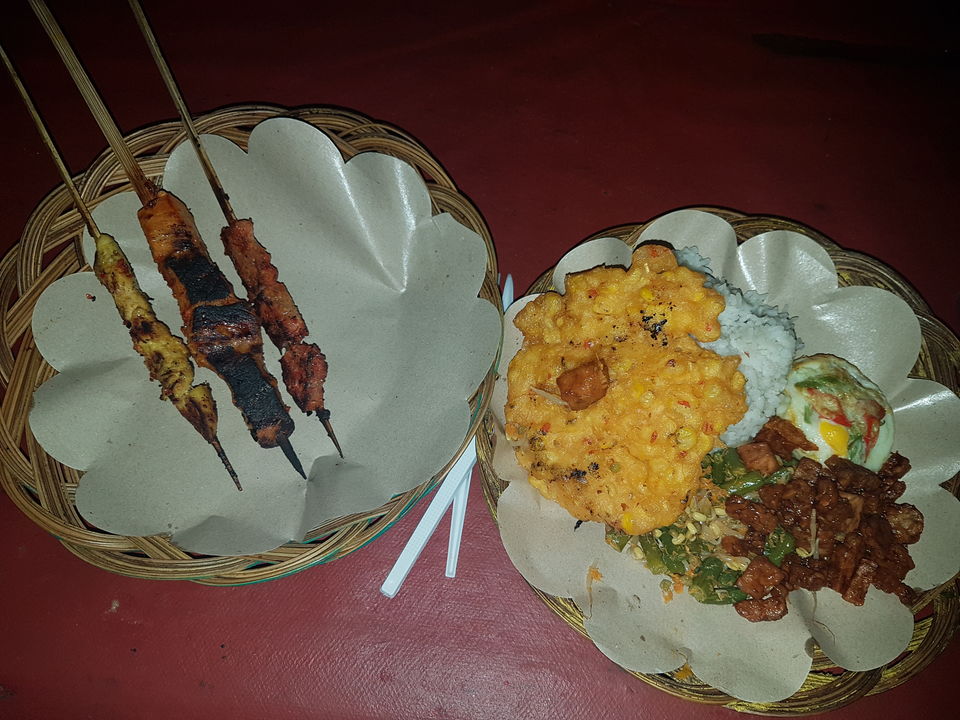 We tried sea food barbecue at the popular Trawangan Night market that served the catch of the day. Squid, calamari, salmon & lobsters are good here and live up to expectations. Don't be surprised to bump into people you'd met earlier in the day, on swings, in cafes and at the parties, as this place is a melting point.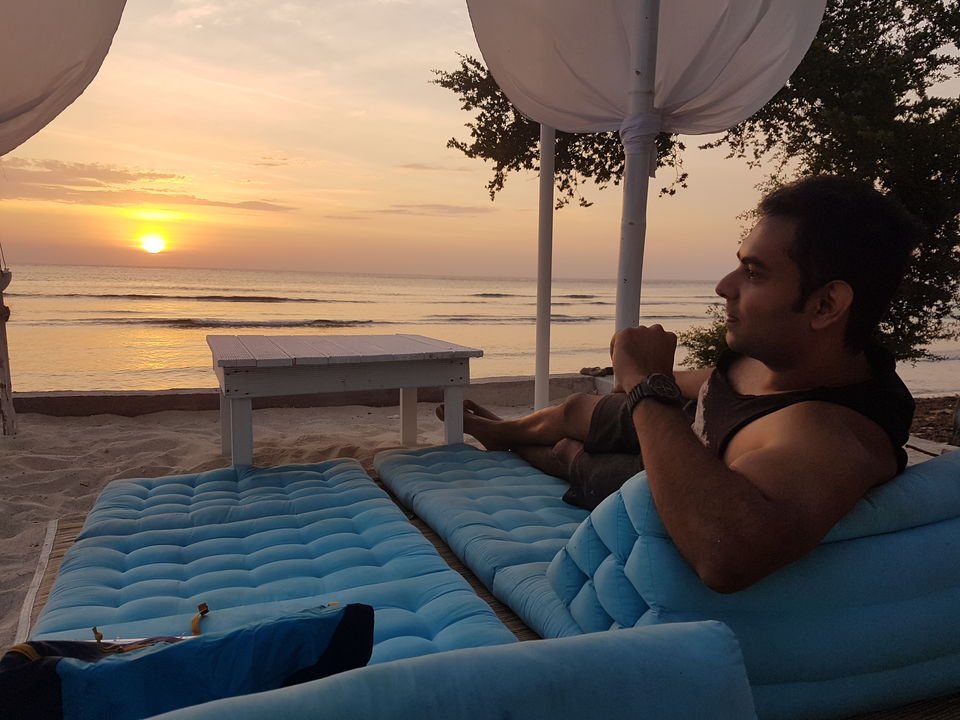 We enjoyed sunsets with iced tropical drinks, from the luxury of these sleeping bags. Our time at Gili T passed all too quickly and we learnt of a unique lifestyle that is uncommon in other islands. Regardless of the kind of traveler, its hard not to be amazed or entertained here.

Most beach cafes have a laze around ambience and at night we laid back comfortably on our bean bags, watching the starry sky, with sounds of a live performance & smells of barbecue lulling us into a trance like sleep.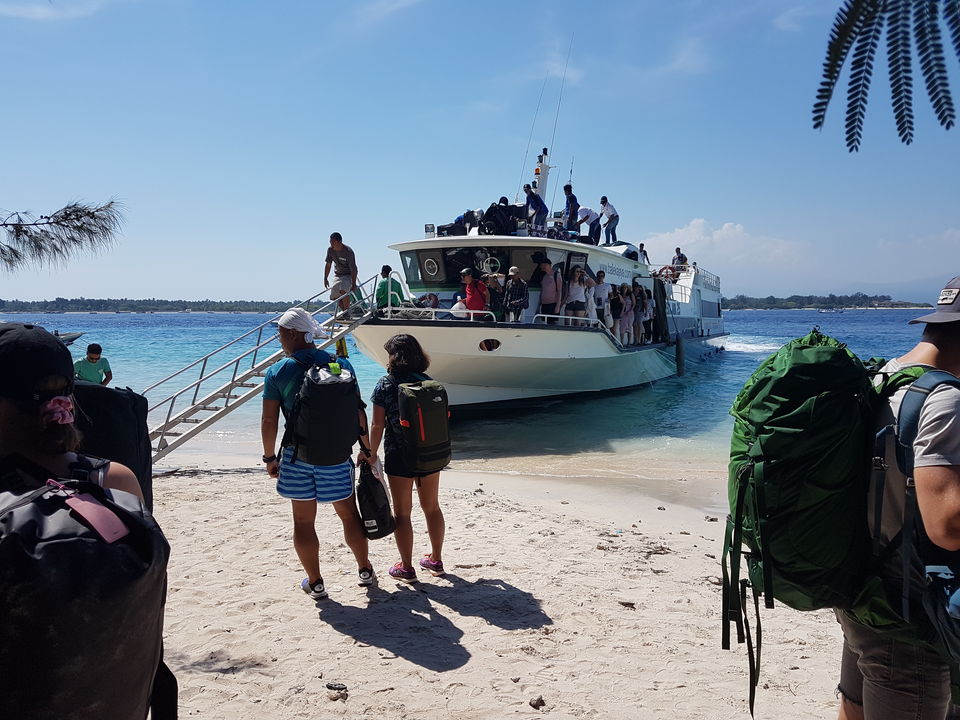 Our ride back was unforgettable, what with strong waves lashing against the sides and our boat swaying furiously to the brink of tipping over. Nervous smiles beamed all around as the captain continued to charge the waves unperturbed. We made it back in one piece!

Suggestions
1. If you are in Bali, you can plan a 2 night stopover at one of the resorts in Gilli T. Lots of luxury options here, so stay is not a problem

2. As with all islands, the prices are a bit higher than in mainland Bali or Lombok. You should get decent stays at Rs 5000/ night and food per person in the Rs 300-500 range.

3. Blue Water Express & Ekajaya are good options. Small boats can tip over and accidents are commonplace so choose carefully.
4. Try not to be offended by the attention you receive but know where to draw the line.

5. The island is safe for single/ group of girls as tourist footfall is high.