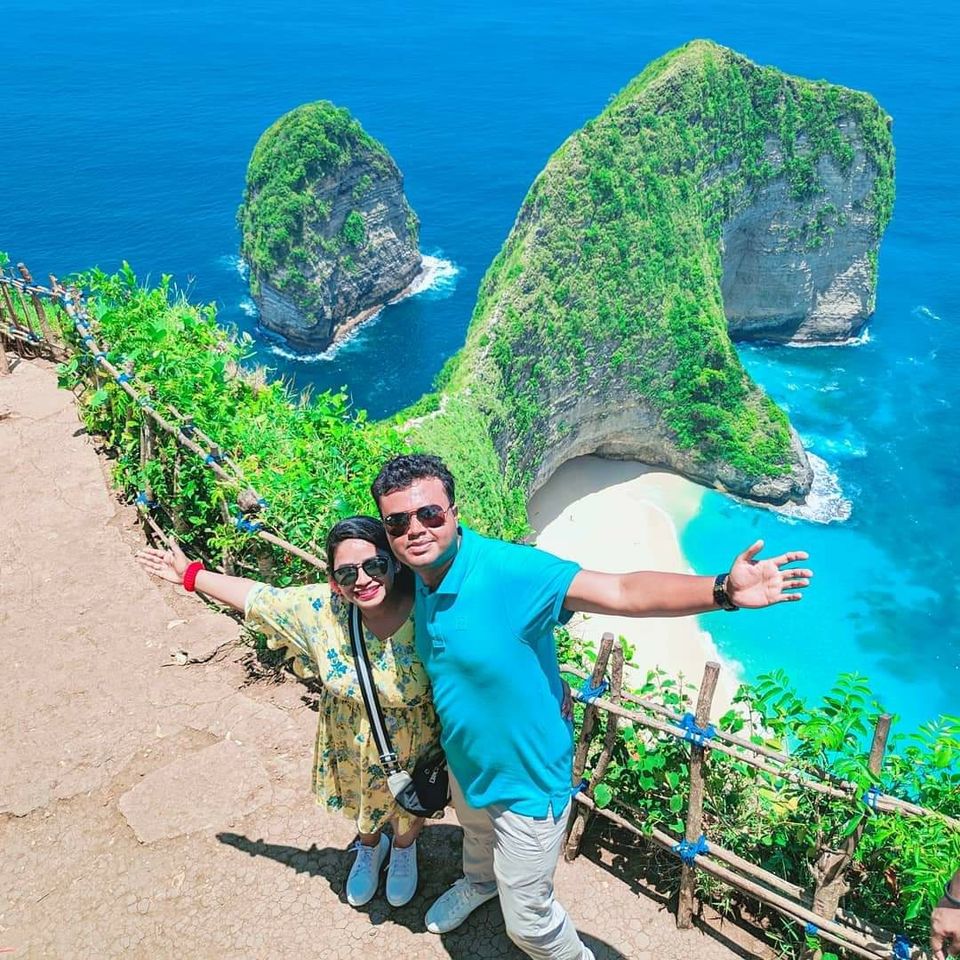 Whenever we think of an international honeymoon destination, the first name that comes to our mind is Bali, Indonesia. Bali is famous for its beaches, tropical islands, rice fields, temples, Villas, water activities and night life. Balinese cultural, tradition and food is so diverse that it attracts the tourists from all around the world. Through this blog i want to share my experience and how you can plan your honeymoon trip in Bali, Indonesia.
Day 1
We took the Air Asia flight from Chennai via kuala Lumpur. As we reached Ngurah rai international airport Bali we booked a cab to our hotel. After reaching the hotel we took rest and in the evening we rented a bike and went to Jimbaran Beach. We saw a beautiful sunset and spent the entire evening at the beach. The beach is full of restaurants which serves delicious seafood and other dishes from the entire world. We had a romantic candlelight dinner there and came back to our hotel.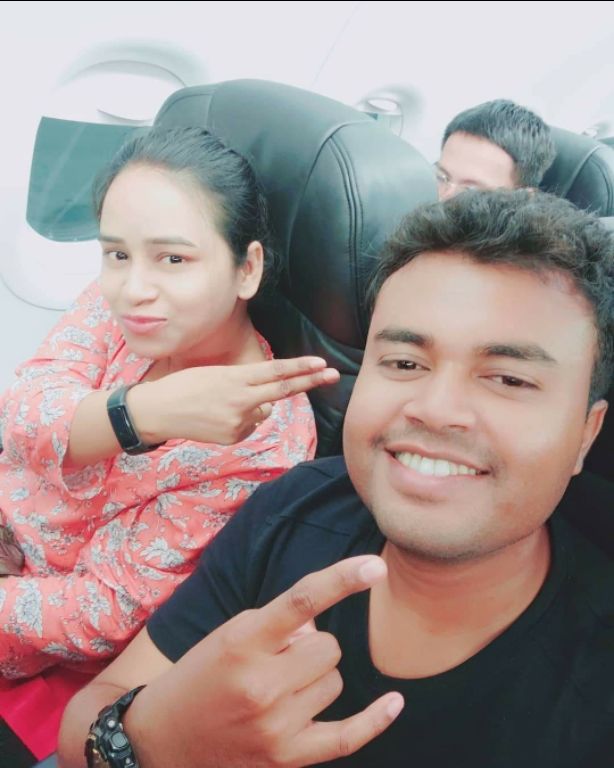 Day 2
On the 2nd day we decided to go for water sports. We went to tanjung benoa beach and bought a package which includes Donut ride, Banana ride, Parasailing, sea Walker and a complimentary lunch.
After doing water activities we headed to the uluwatu temple. this temple is located very high on the mountain. The view of the sea from the cliff of uluwatu temple is spectacular and breathtaking.
We also waited for about two hours to watch the kecak dance which depicts the chapters of the  Ramyana. It's a must watch. At the end of the day we had dinner in Macdonalds then reached our hotel.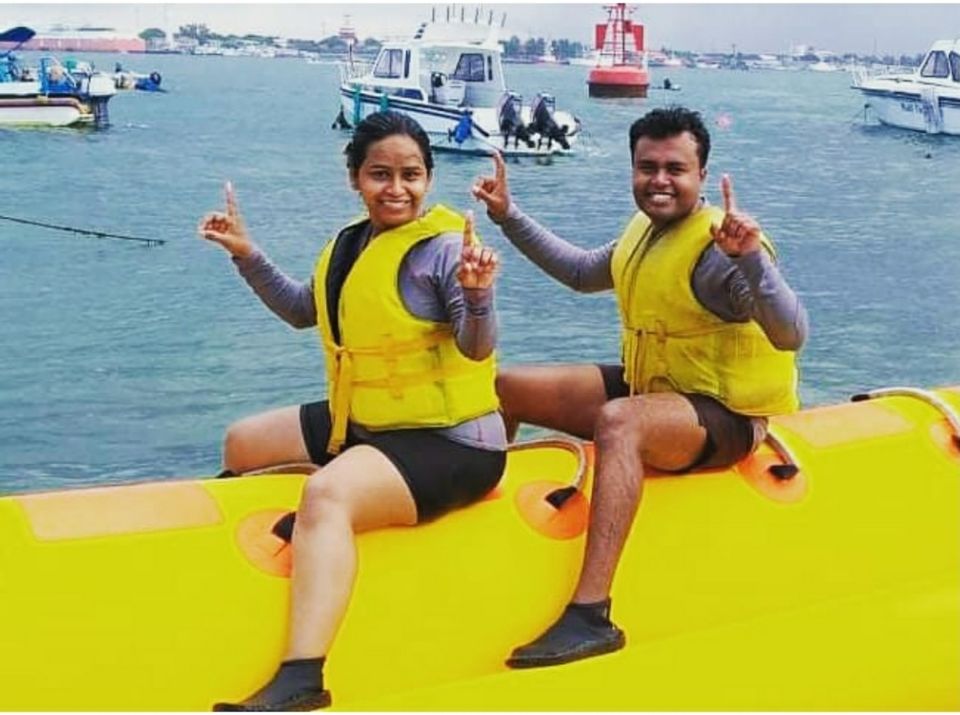 Day 3
Next day morning we had our breakfast and headed towards sanur beach. We booked a day trip to nusa penida island. We had to catch a ferry from sanur beach to nusa penida island. It took one and a half hour ride to reach the island. After reaching there we rented a scooter to look around. One can book a taxi also but remember the roads are seriously bad so we chose to hire a scooter which saved our time and money both. On this island there are four famous beaches to visit which are located in the different directions.
We went to klinking beach first. The beach is located below the cliff and it takes three to four hours to go down and climb up depending on your strength. The views from the cliff is mesmerizing and unforgettable. The blue water, white sand beach and dragon head look alike mountain will leave you speechless. Local vendors made few attractive points with which  taking selfies and pictures are definitely a worth. but beware of heights while taking pictures. There are few refreshment hubs which serve snacks and chilled beer if you need a break. Then we headed to angel billabong and broken beach. It took 30 minutes to reach there. Both the beaches located few meters away from each other. We spent about an hour on the beaches and took some photos. In the end we headed to Crystal bay beach which took half an hour to reach. The water here is crystal clear and white sand will make you feel relax. Then we reached back to the harbour and took return ferry to go back to bali.
Nusa penida island is famous for its warm beaches, waterfalls and view points. One can take the day trip or can stay for few days on the island. There are lot of restaurants and hotel options available to stay on the island.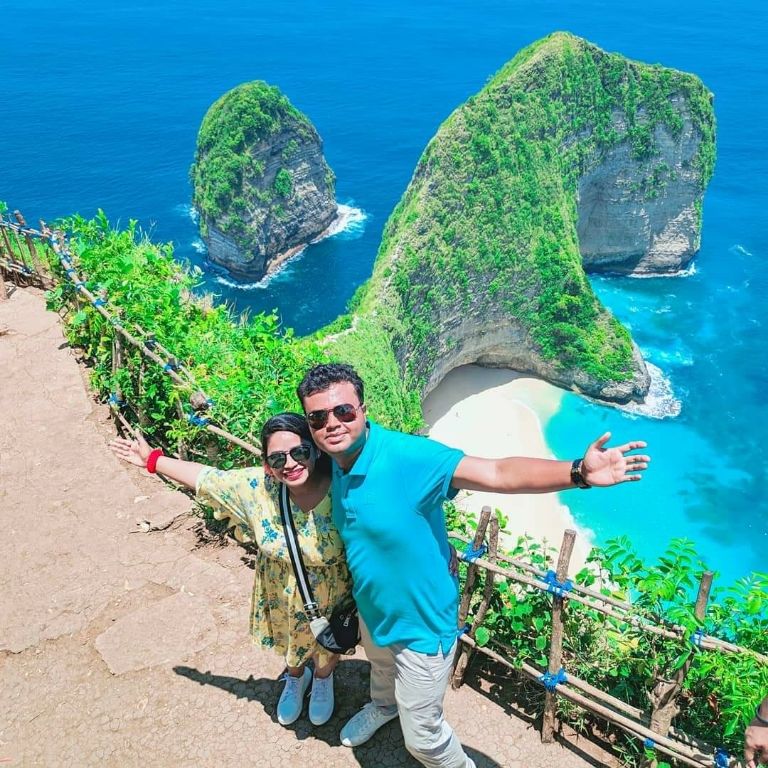 Day 4
Next day morning we hired a taxi and left for ubud. On the go we visited the places such as Luwak coffee and spice plantation, Bali swing, Bali zoo and Ubud art center. In the evening we reached to our air bnb. We took a nap and left to enjoy the night life of ubud. ubud market is not limited with restaurants and bars but there are lots of shops are available to buy clothes, Home decors, souvenirs and much more. Both the sides of narrow lanes are packed with vendors and kiosks.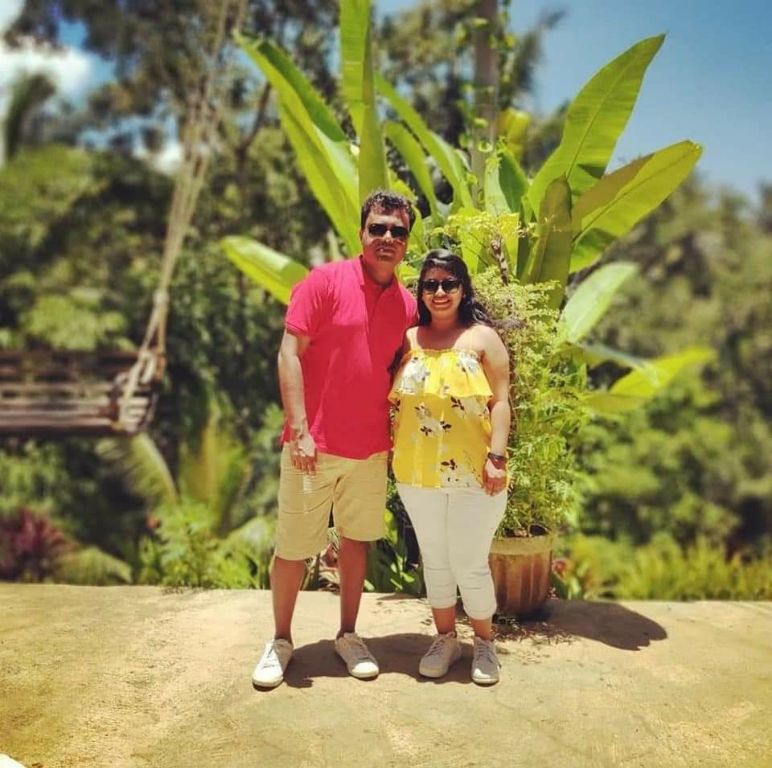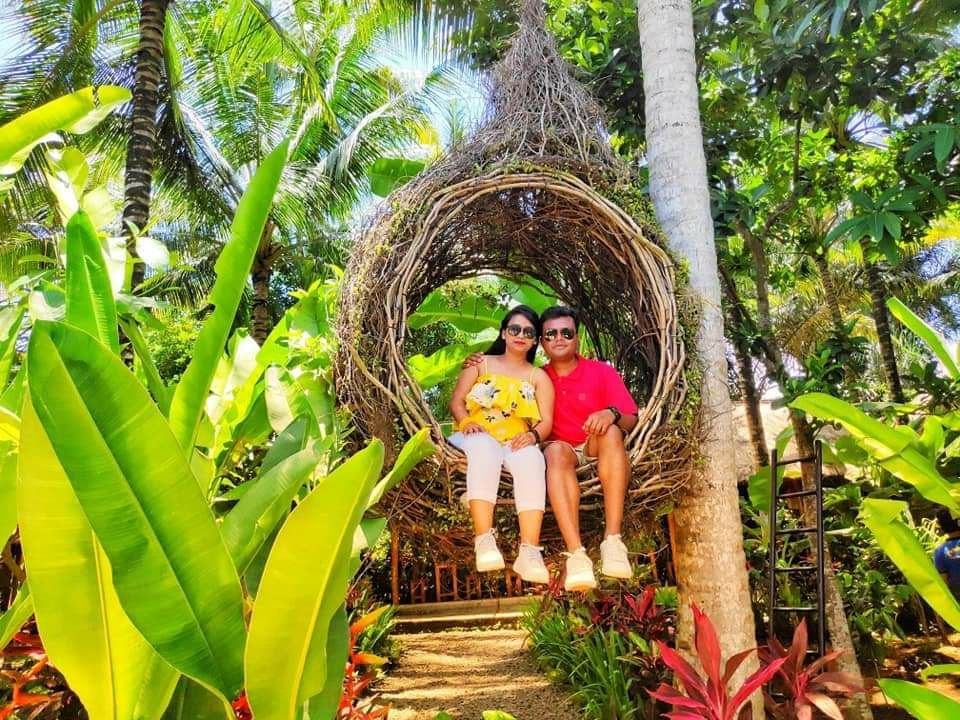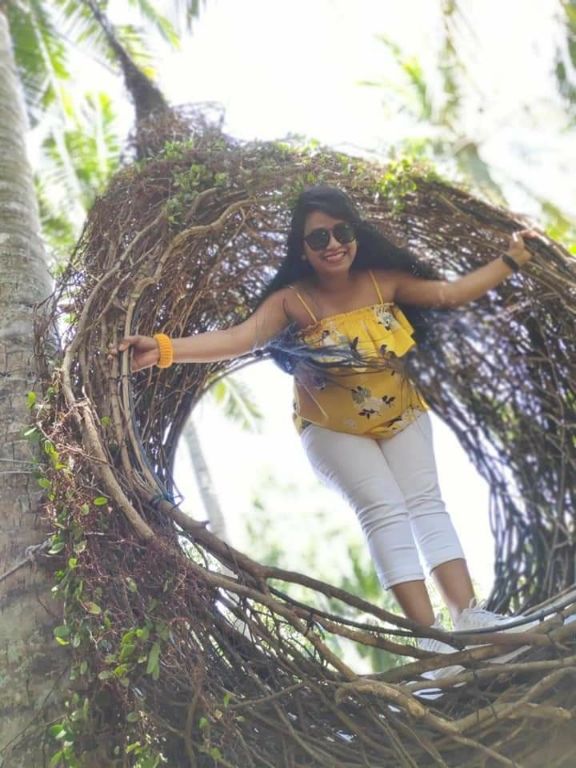 Day 5
On day 5th we booked a taxi and headed to the handara golf club. If you want some scenic pictures for your instagram and Facebook then you should definitely visit this place. The gate like structures makes your pictures more stunning. Then we headed to Ulun Danu Beratan. It's the temple that we see on most of the bali pictures and advertisements. There is a beratan lake and gardens around the lake gives you a very calm environment. The sunset looks more stunning from the temple. These two places are quite far from ubud town so it is recommended to leave early.
Day 6
Next day we hired a scooter and left for sightseeing. First we visited the Tegalallang rice terraces. It's the lush green sight gives you a very pleasant environment. Here you will find very attractive places where you can take pictures which is ofcourse chargeable. You will also find  giant swings where people go for rides. There are some small cafes around where you can sitback, order pizza and drinks and enjoy the stunning views of rice fields. From here we left for the Tegenungan waterfall. This waterfall is located very deep from the mainland where you can reach by stairs. It took us around 40 minutes to go down and 1 hour 30 minutes to climb up. This place is flooded with tourists and small shops of snacks and souvenirs. After the entire trip of the day we came back to our hotel.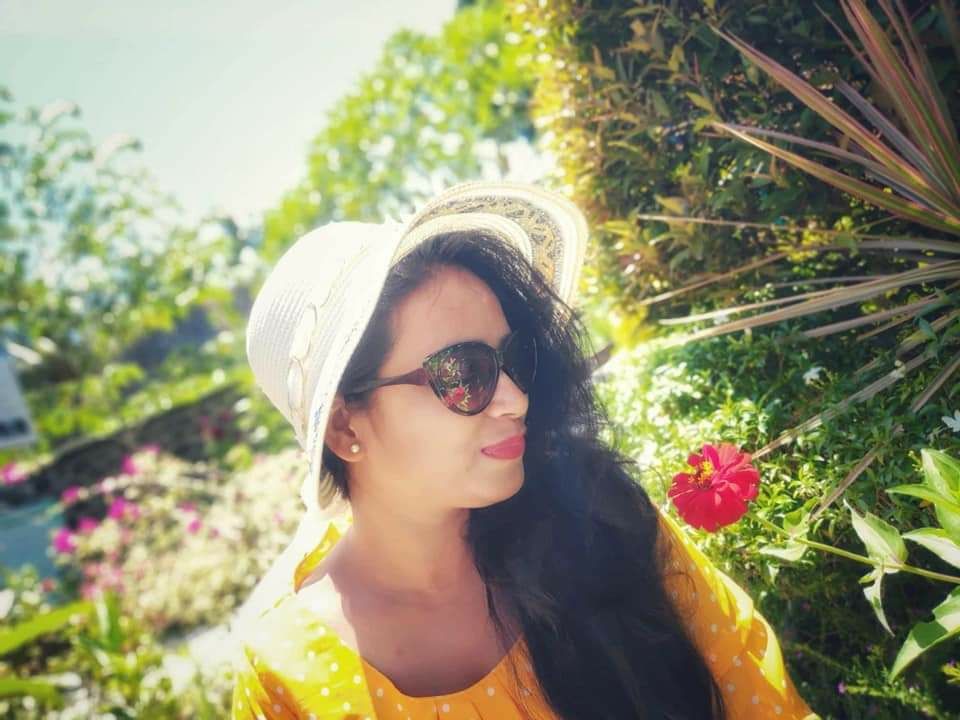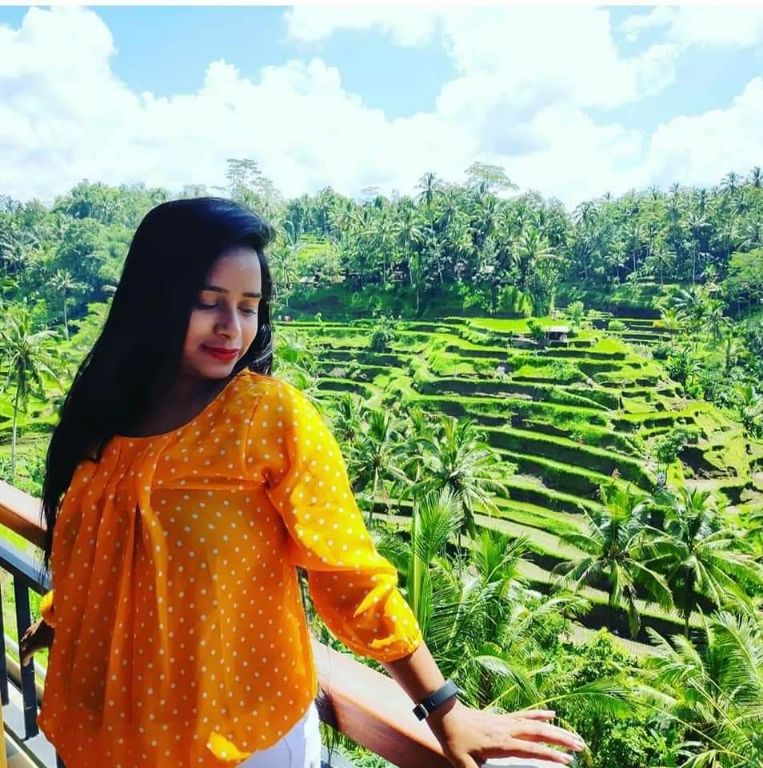 Day 7
On the 7th day of our trip we took the ferry from padang bai harbour for which we have booked our return ticket in advance from a local agent of ubud. You will find lot of agents selling tour packages. The pick up from hotel to harbour was included in package. It was a 2 hours journey from padang bai harbour to gilli trawangan island. After reaching the island we booked a horse cart to reach our hotel which was located at 1 km. distance. For your information this entire island is an eco friendly island you will not find a motor vehicle on this island so for commute either you have to book a horse cart or rent a bicycle. This island has a different vibe from other islands like gilli air and gilli meno. This island is mainly known as a party island and more crowded then other islands. This island is full of clubs, bars and restaurants and famous for parties and night life.
Day 8
Next day we booked a snorkeling day trip from a local agent which includes the island hoping snorkeling and sightseeing. The trip was included around 20 people on a glass bottom boat. The boatman took us to different points where we saw the marine life through the glass bottom boat. They also took us to the turtle point where we did snorkeling with turtles. Then we went to gili air for lunch. Gili air is the island where most of the couples go for romantic time.
After this we did some sightseeing and came back to gili trawangan island. In the evening we decided to explore the other side of the island. We reached and sat on the beach. The warm sand never felt so good. After watching the sunset we came back to our hotel and decided not to go anywhere but chill in the hotel. If you really want to enjoy the nightlife and do the parties the gili island must be added in your itinerary.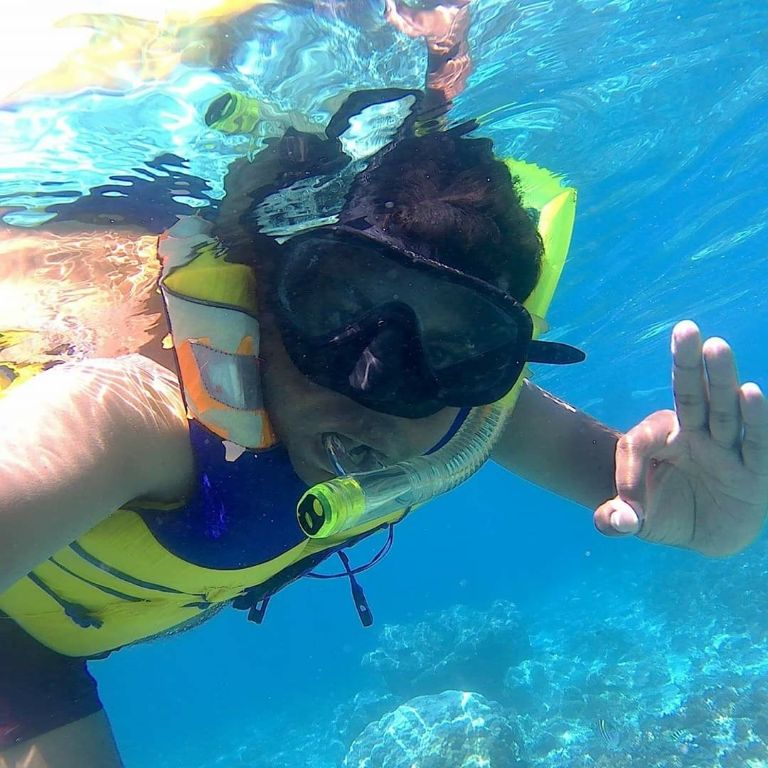 Day 9
It was the last day of our Bali trip. After having our breakfast we reached gili harbour and took the ferry to padang bai harbour. From where we took the transfer to our hotel which was included in our package. We had our reservations in Kuta this time. Kuta is the most popular area among the tourists for cheap accomodation, pocket friendly restaurants and bars and souvenirs shops. Most of the tourists like to buy souvenirs from Kuta so we too. Because the prices of the things are much cheaper then the other places. It's a pretty commercialized area of Bali. After exploring the lanes of Kuta and complete our shopping we had dinner and came back to our hotel and ended our ever remembering Bali trip. Next day we boarded the flight back to India.