1. Lempyuang temple
Lempyuang is one of the many beautiful temples in Bali . One famous point is the Gates to Heaven !
However, it is mandatory to buy sarongs in order to enter the temple ! Pls do bargain as much as you can!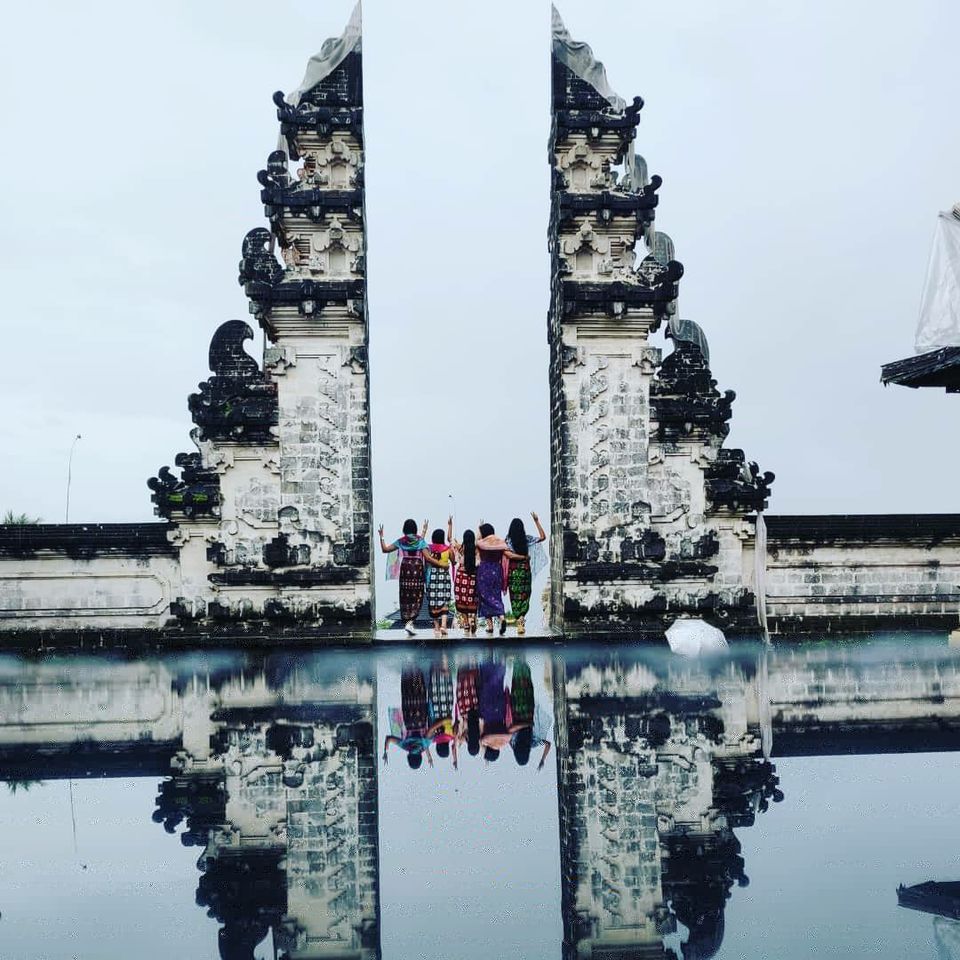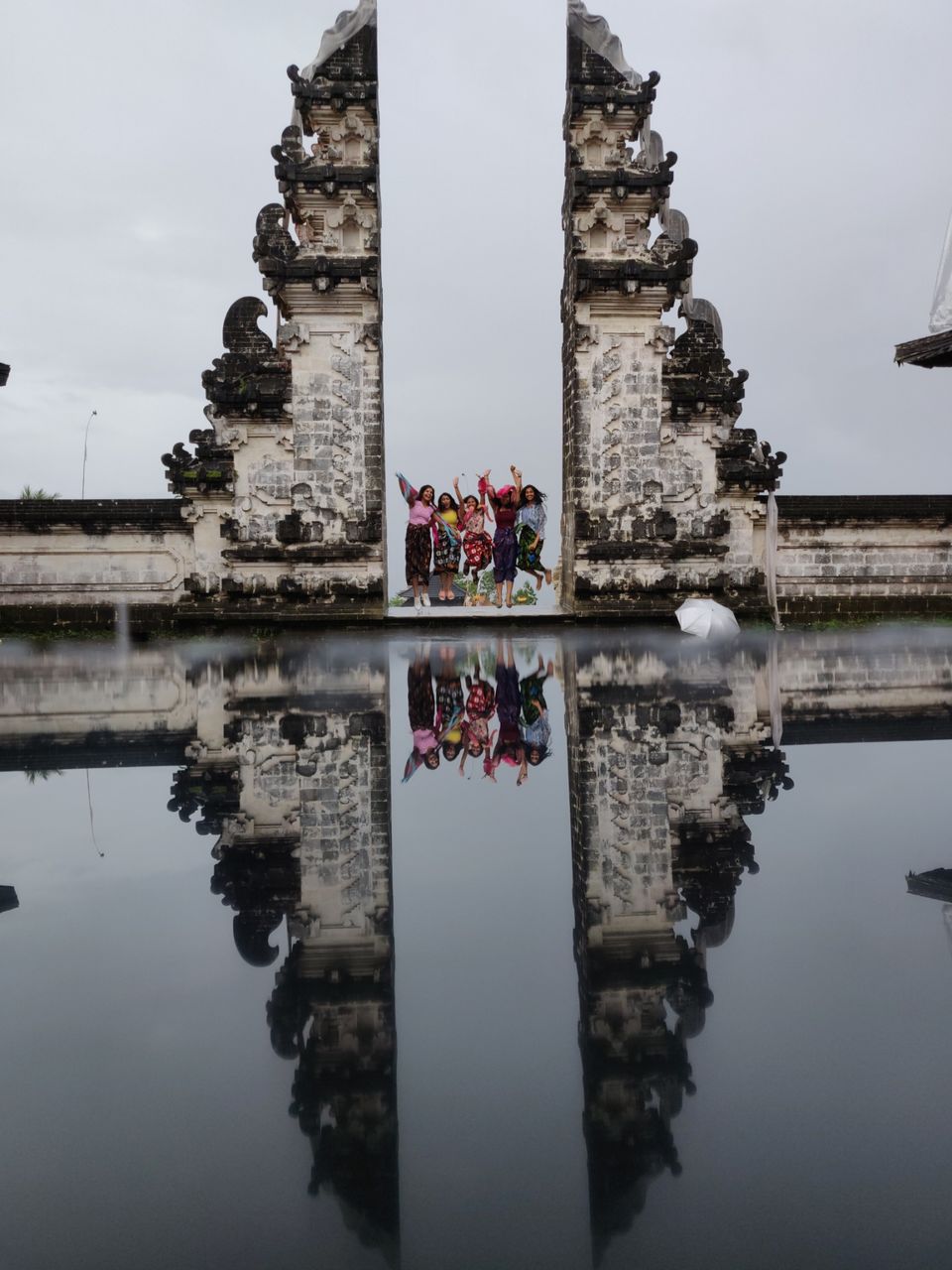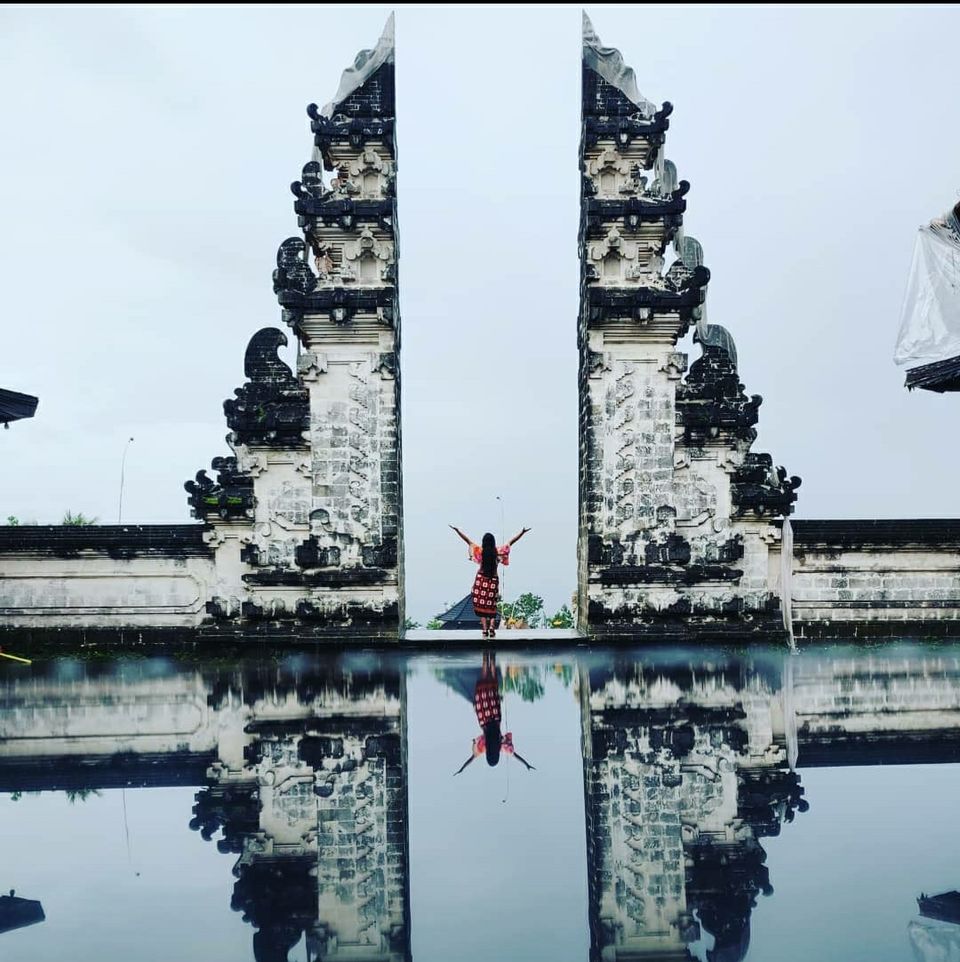 2. Besakih temple
Besakih is the biggest temple in Bali !
You will have to bargain and get a price for sarongs plus local guide who will take you throughout.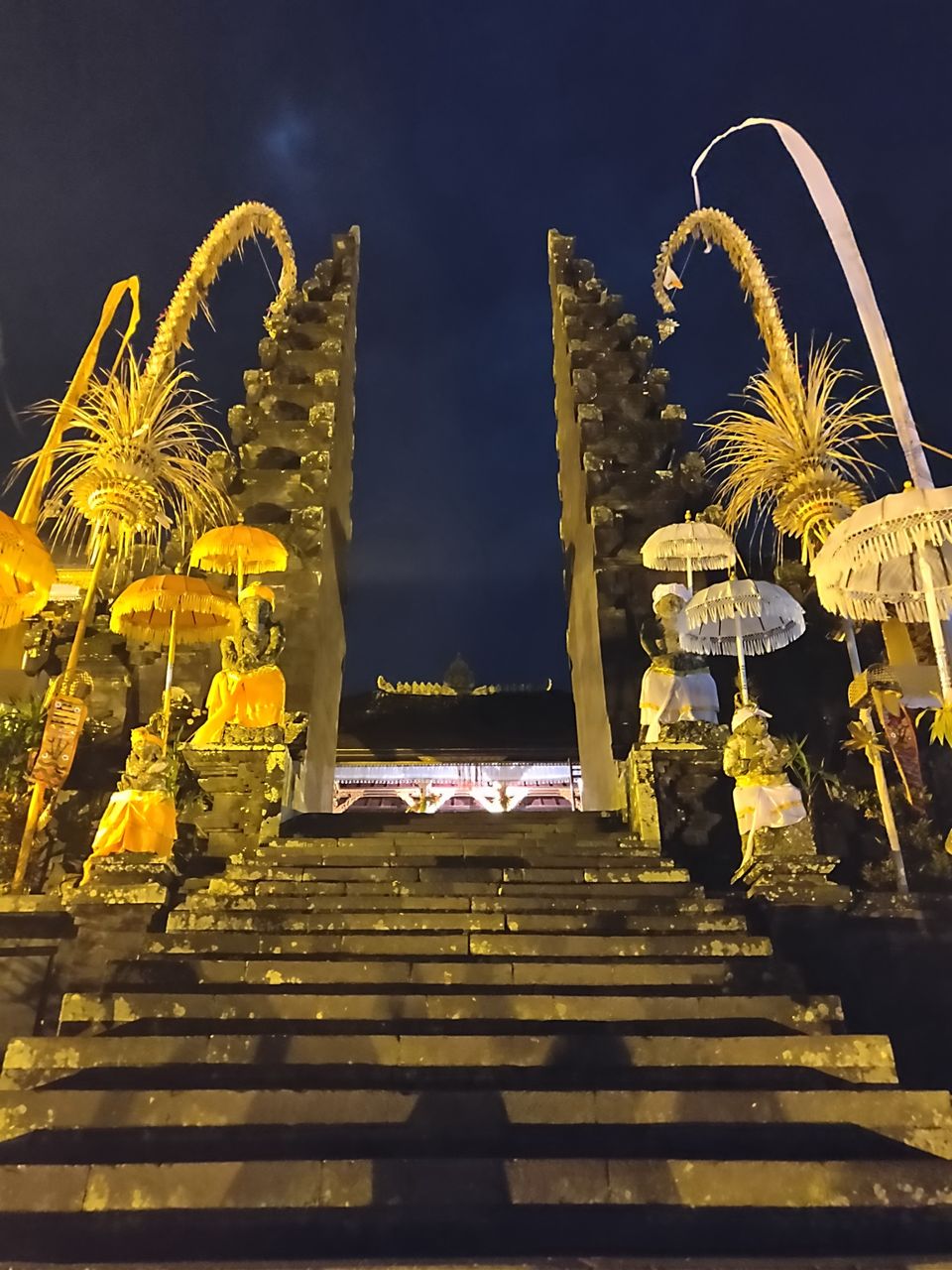 3. Ulun Danu Batur
This is one beautiful temple located near Mt Batur.
So, if you plan to visit Ulun Danu Batur, also consider  taking the Mount Batur trek. You can book it online. It would be a trek of around 5 hours from where you can see the active volcanic mountain and hot springs nearby.
1. Bali Swing
When you are in Bali, Swing is one must-do.
It's an experience of a lifetime.
Swings are in various places. However, I tried this in the Coffee tasting region.
PS : Coffee tatsing is one experience which you can definitely go for(if you are a coffee person). Balinese coffee is pretty well-known.
2. Tegalalang Rice Fields
The rice fields are very beautiful pastures of greenery spread across a large area! There are quite a number of places , carefully crafted by locals for photoshoots for the tourists !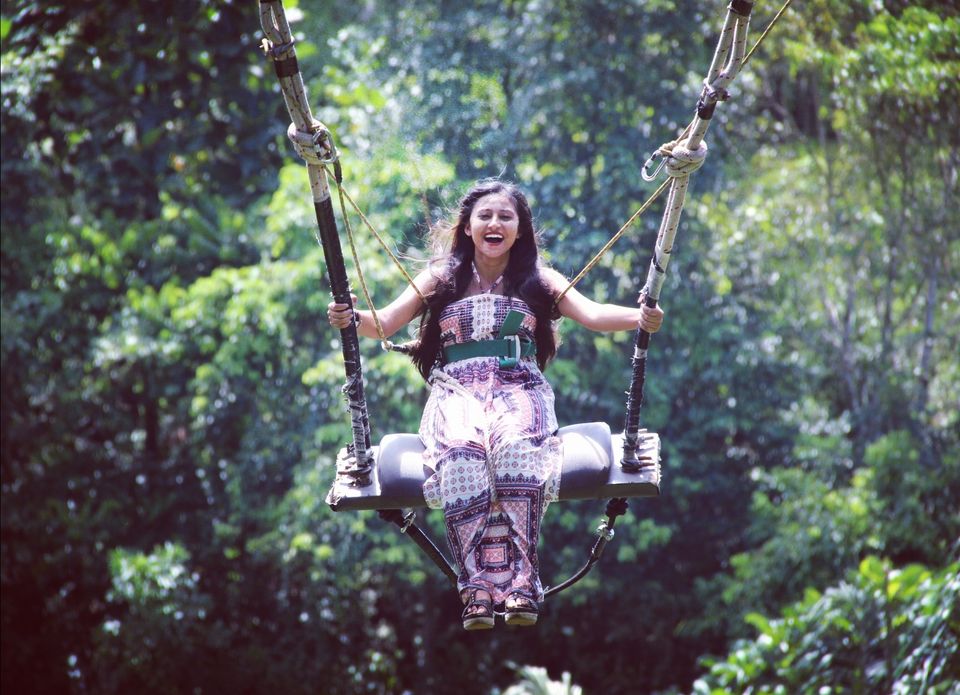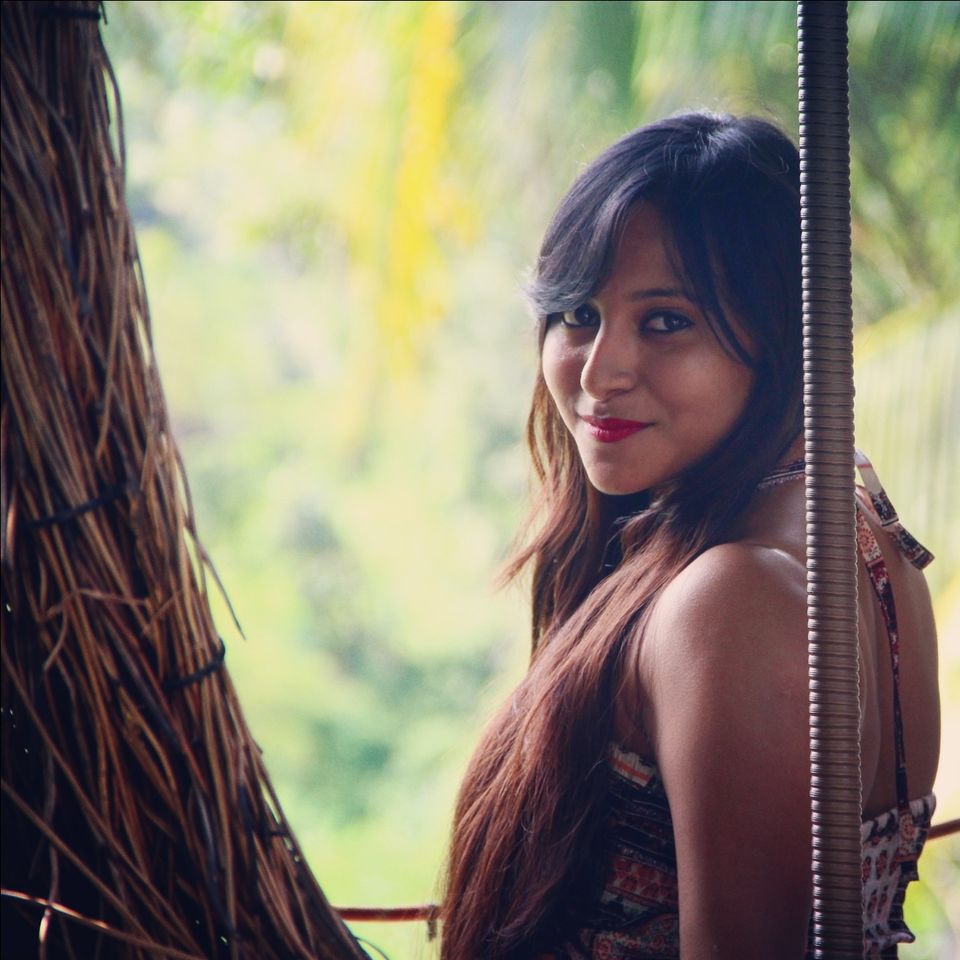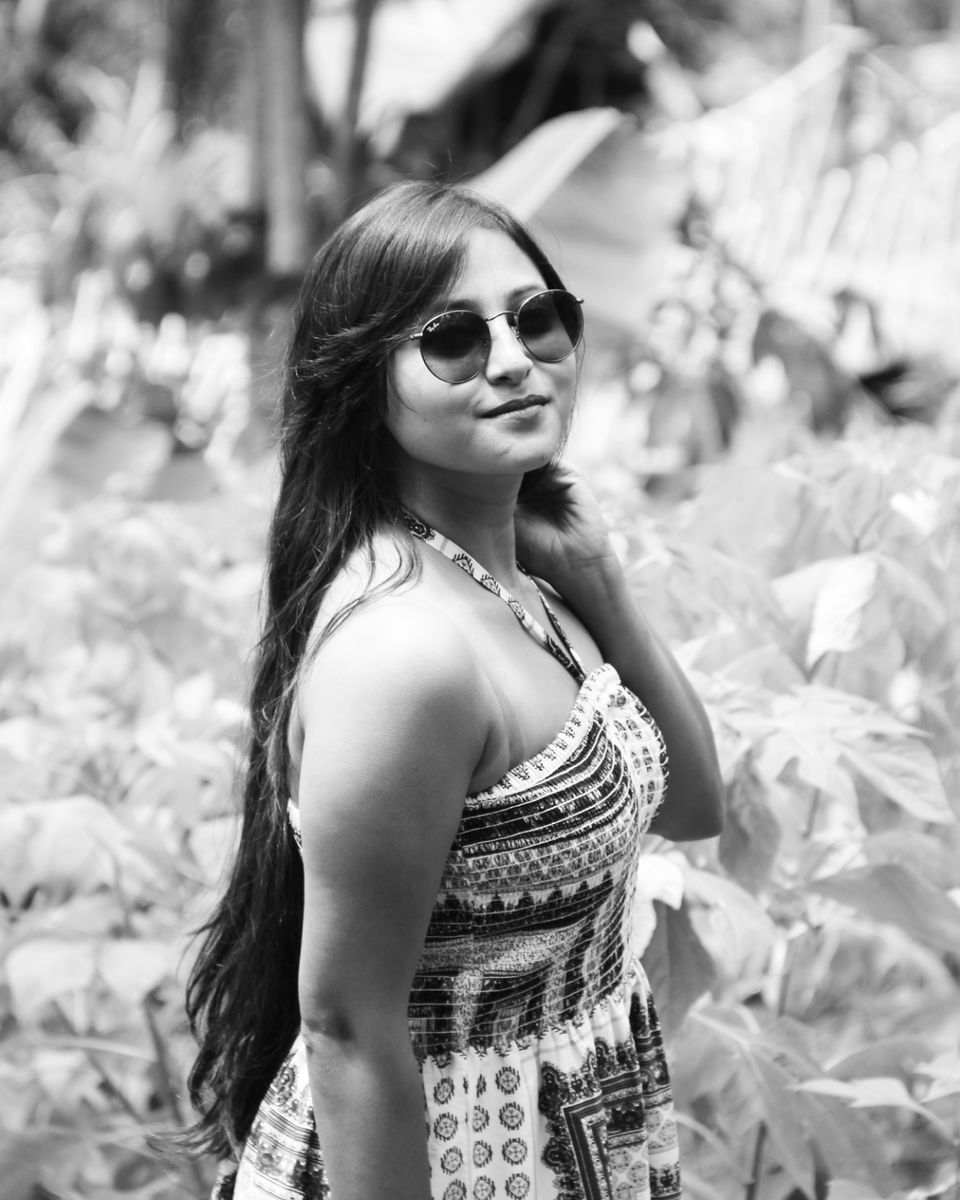 3. Tegenungan Waterfalls
One of the many beautiful waterfall in Bali is this !
There's pub just beside which provides the background music to the already soothing view of the falls !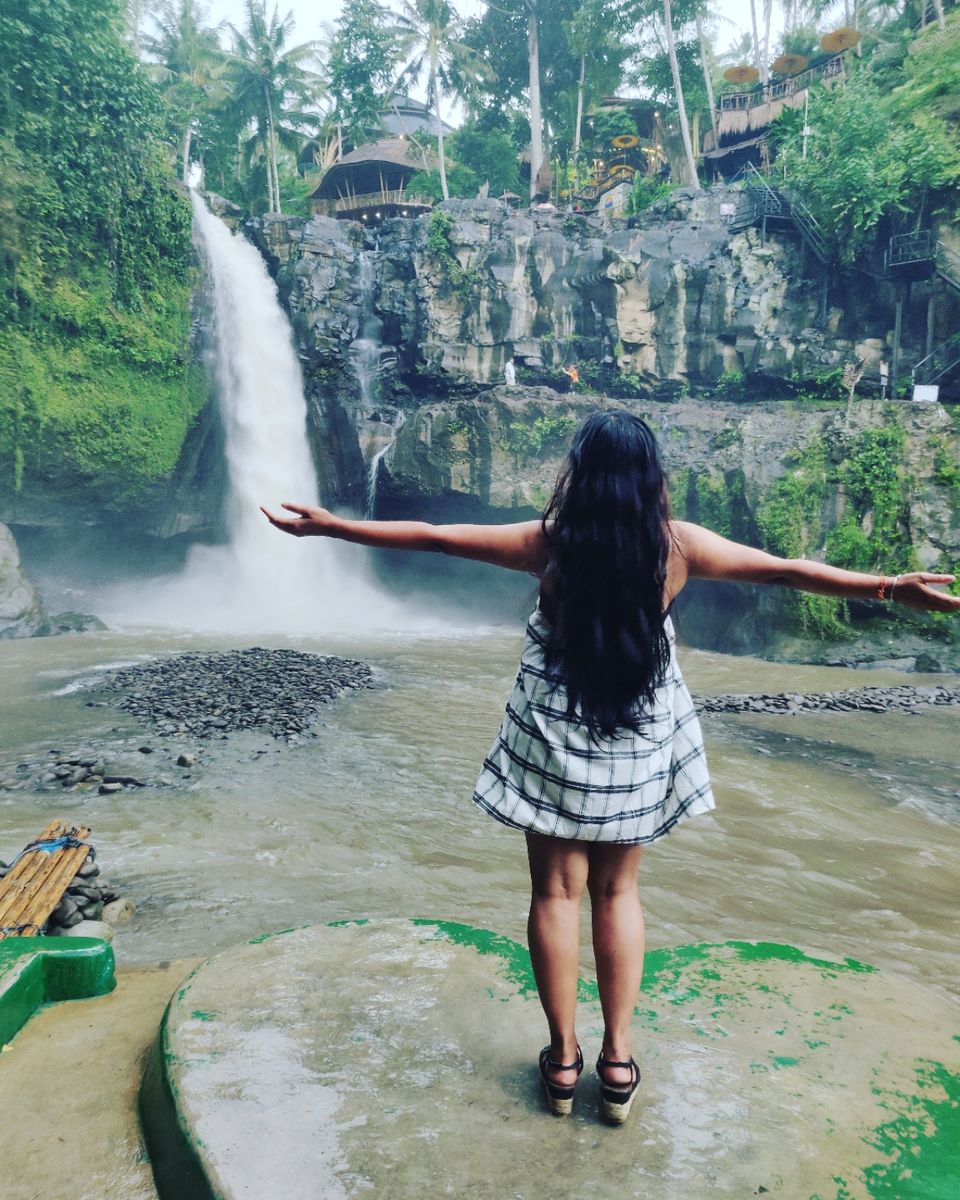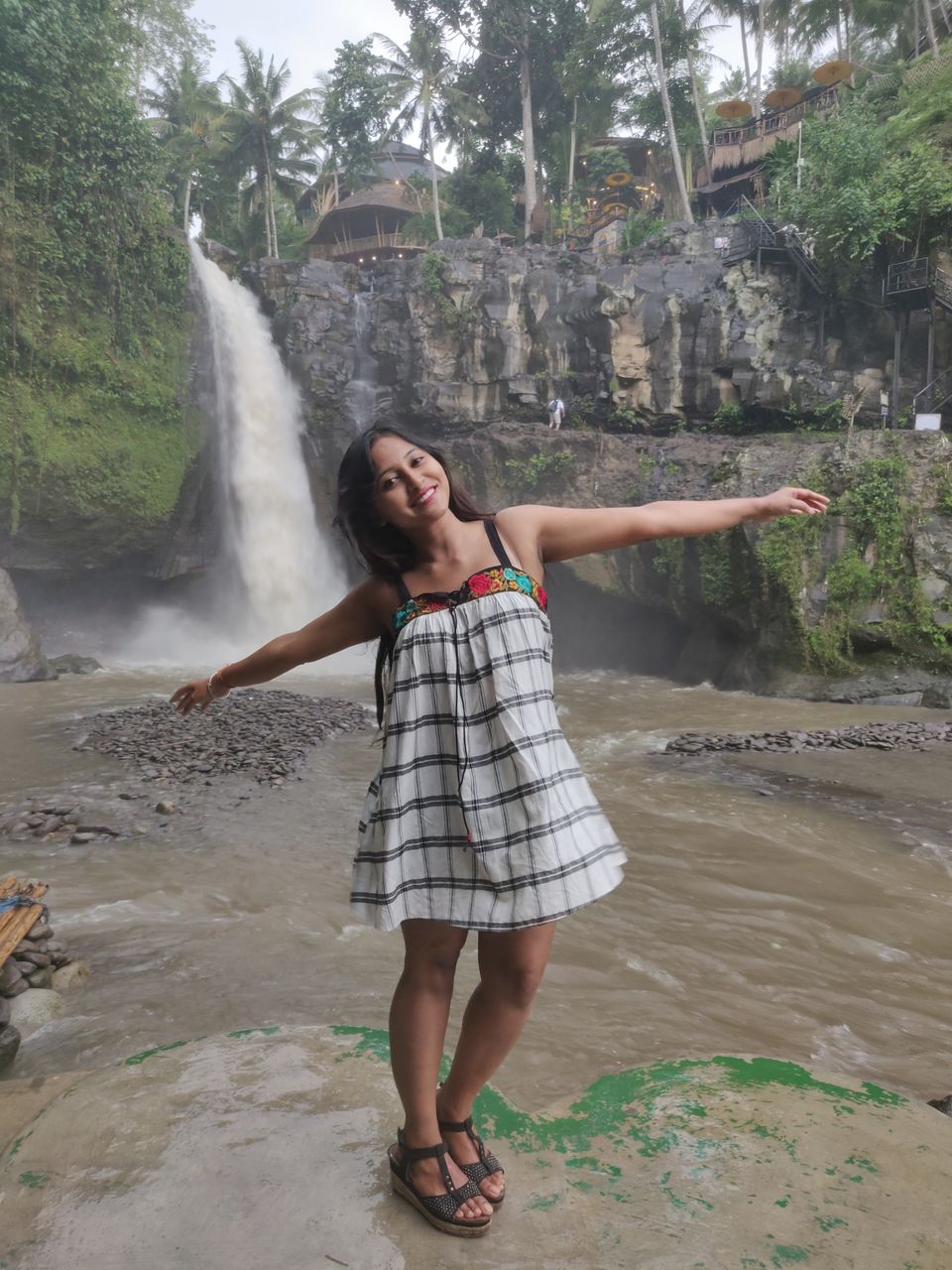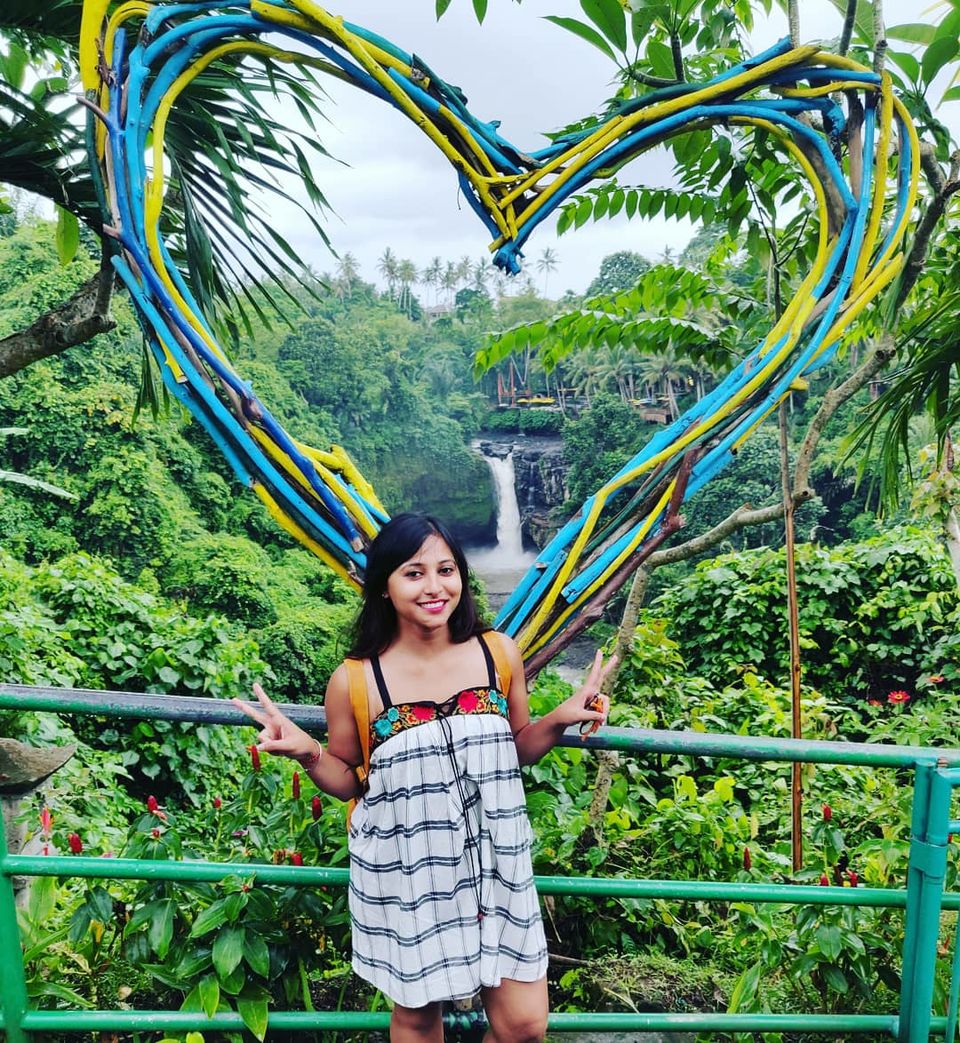 4. Spa
Balinese spa is something you can't afford to skip. The spa is extremely soothing and the prices are very reasonable.
The place I went to was Nusa Bali Spa in Kuta.
The staff are pretty professional and I am sure you will love it !
It was such a relaxing experience after a long day of sightseeing !
1. Tanha Lot
Tanha Lot temple is one of the must visit places in Bali. This temple , situated atop the rocks on the shore. It offers a very picturesque view and should  definitely be on the list.
The best time to visit Tanha Lot is to witness the Sunset , which is one of the most sought after in Bali !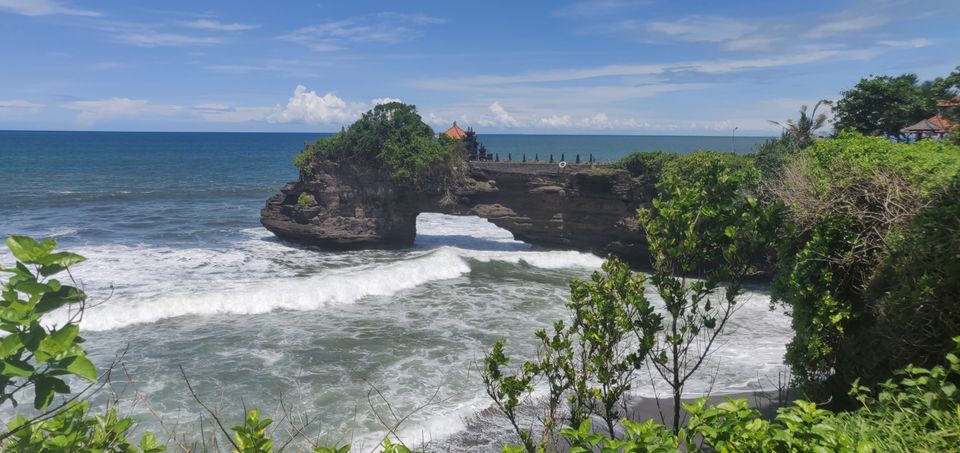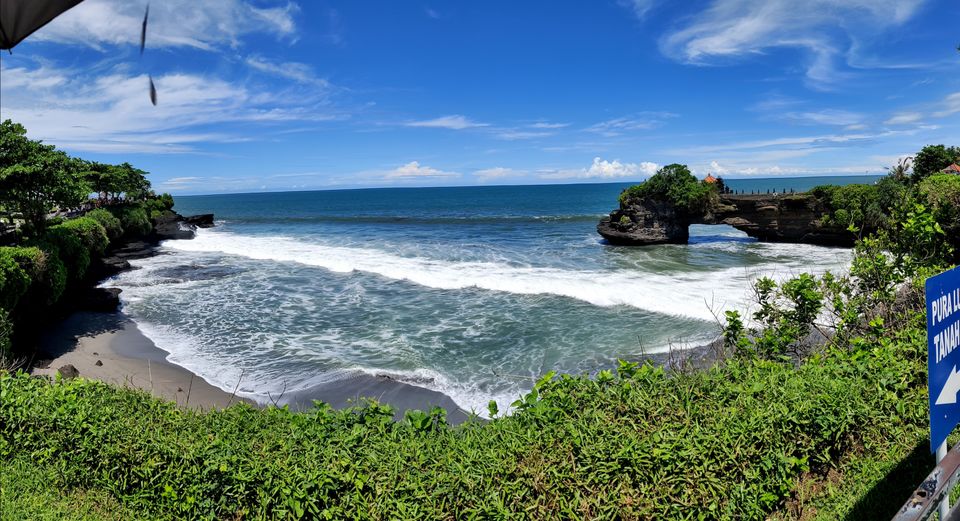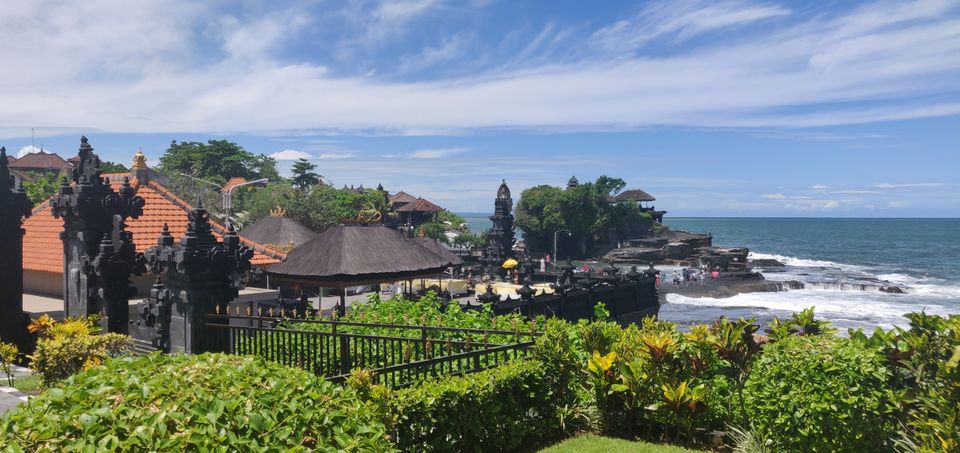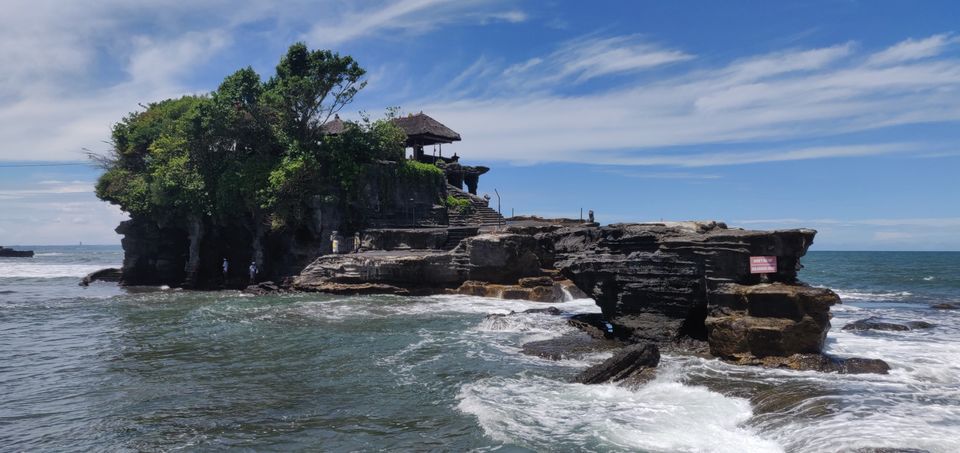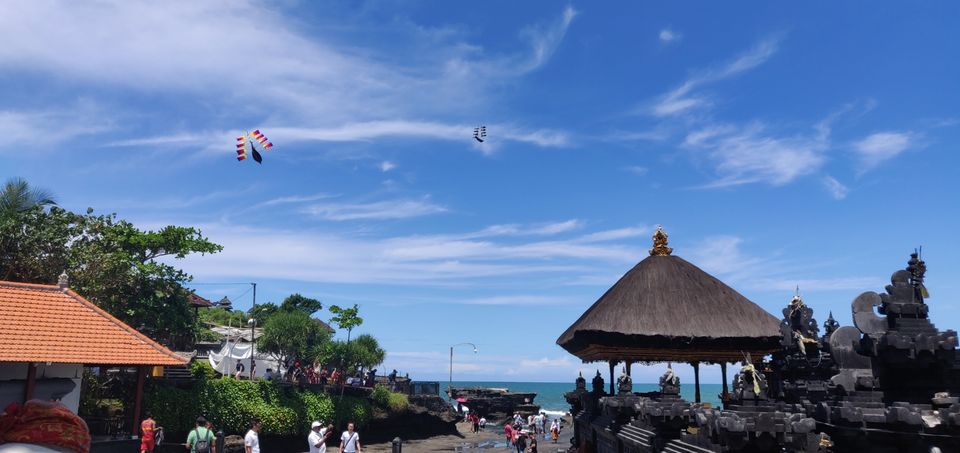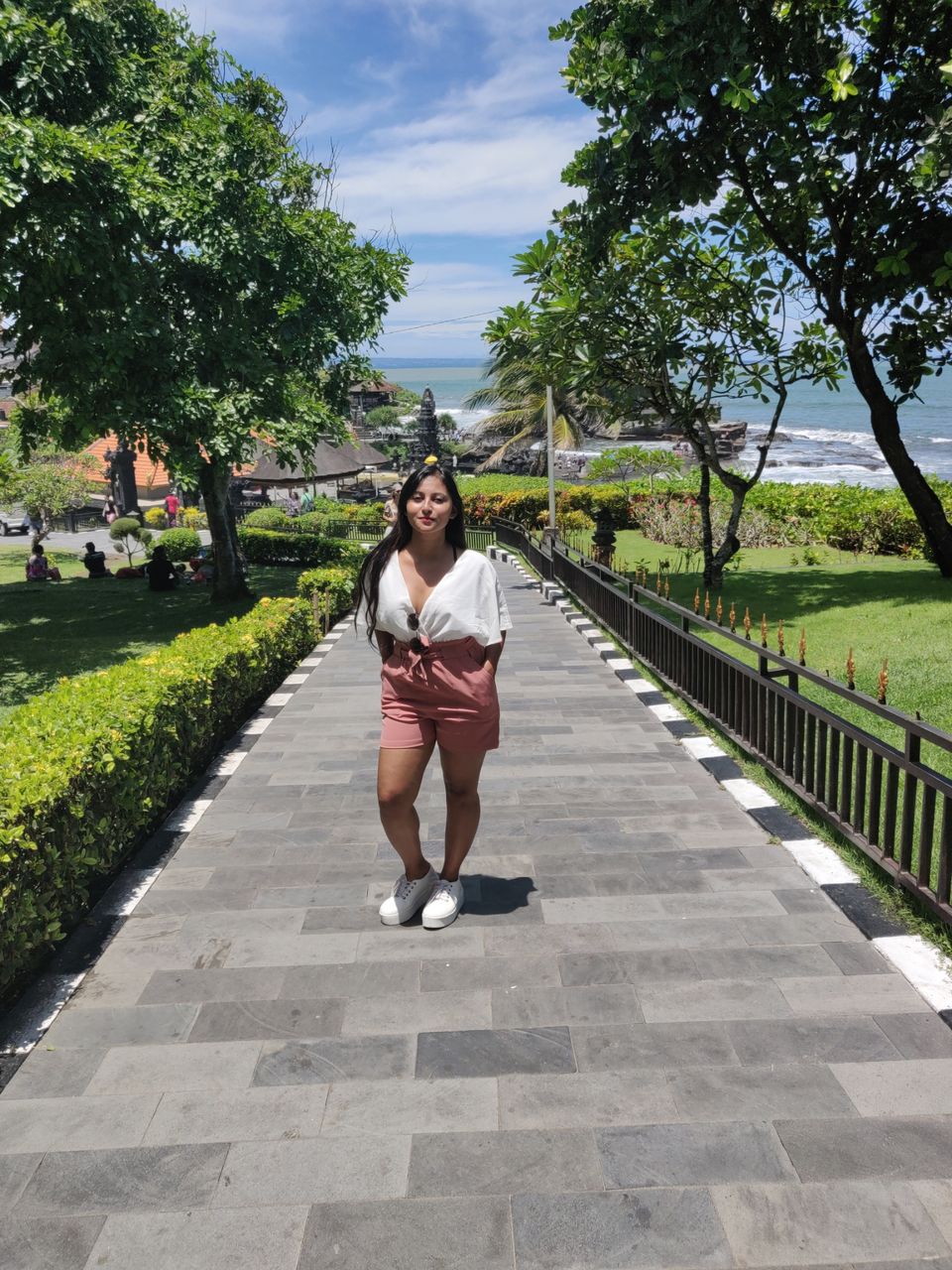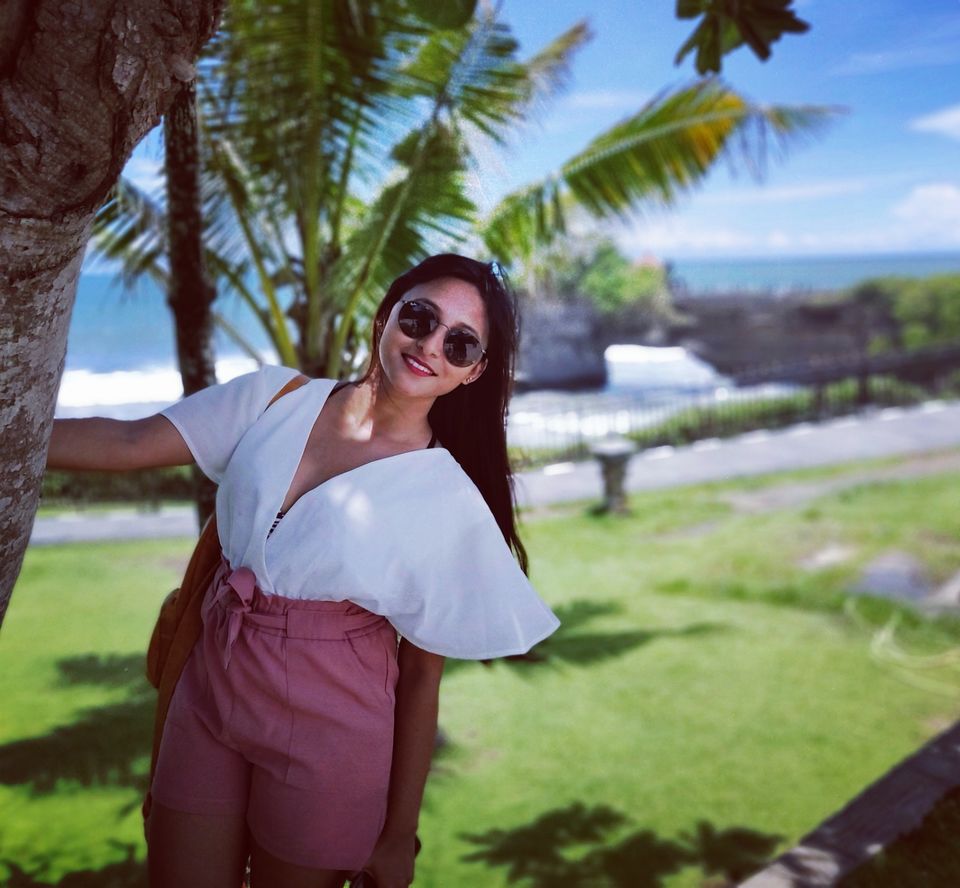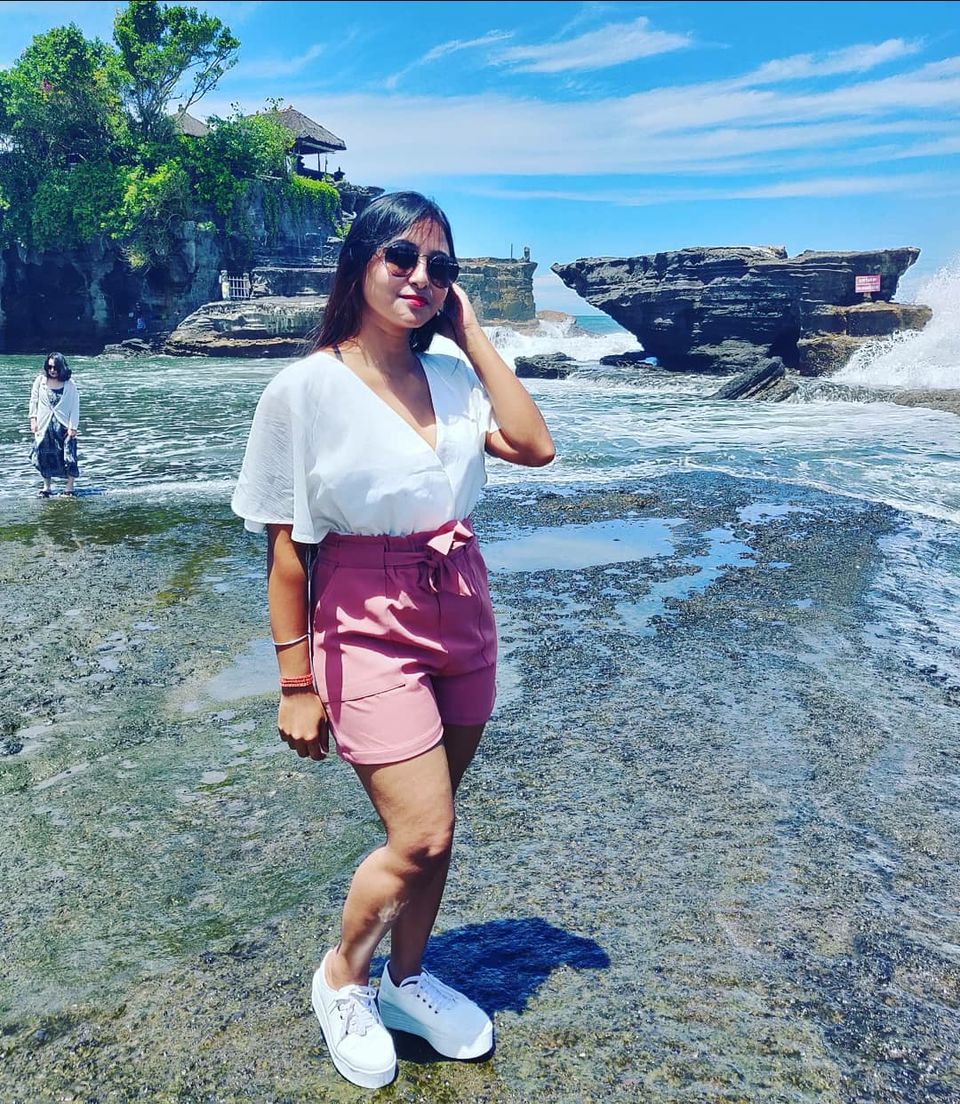 2. Omnia Day Club Bali
Okay ! So if you are in Bali, just do not even give a second thought to visiting Omnia, Bali. Omnia Day Club , Bali  is one of the best day clubs in the world !
The pool , music , beach view and sunset are a perfect definition of an impeccable vacation in Bali !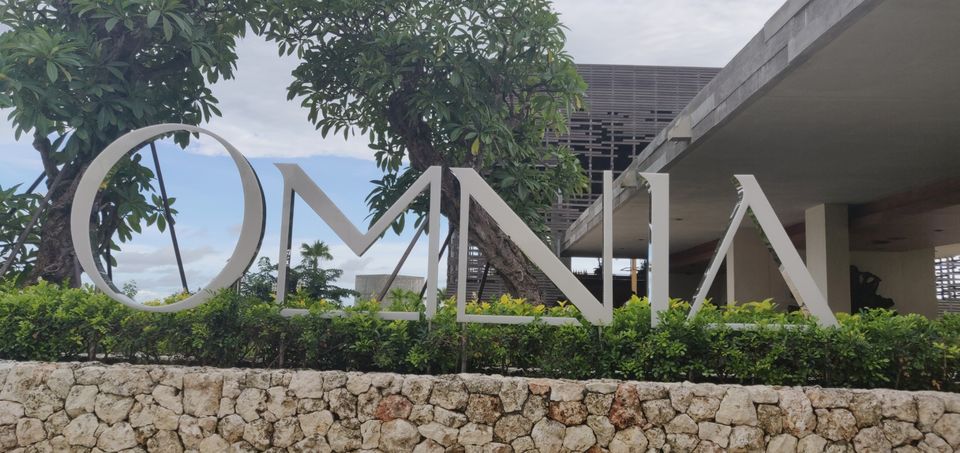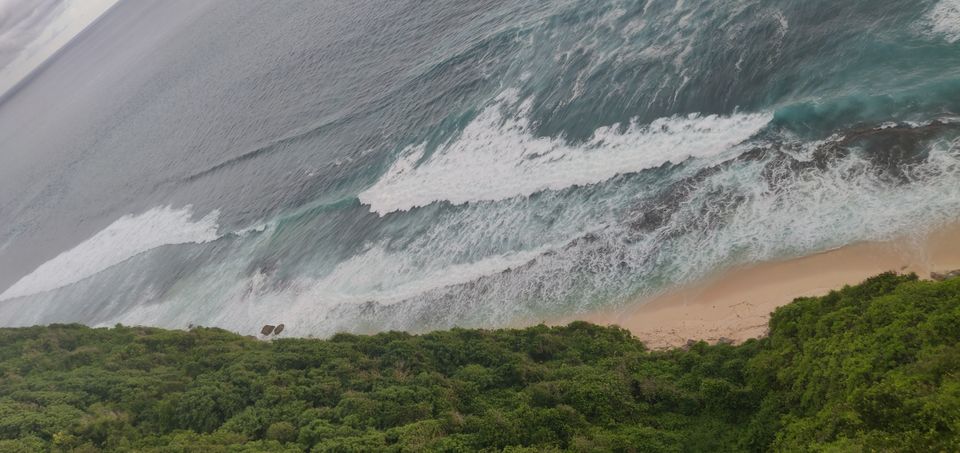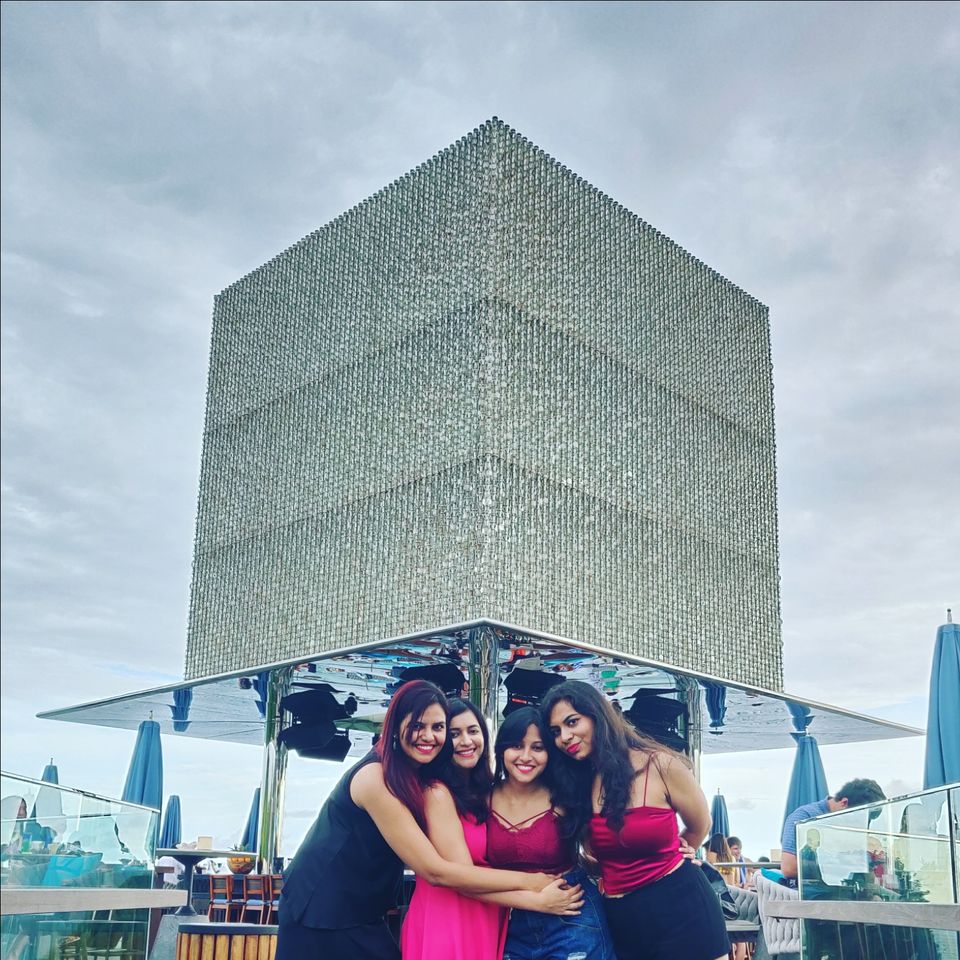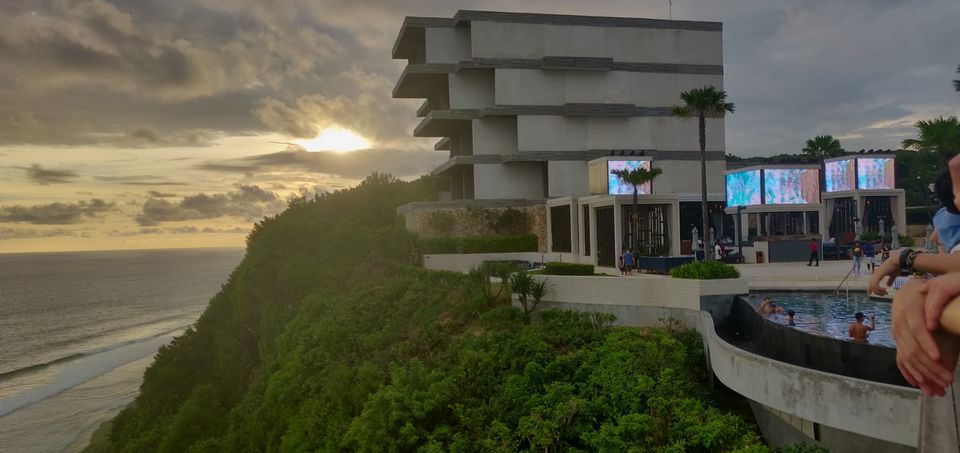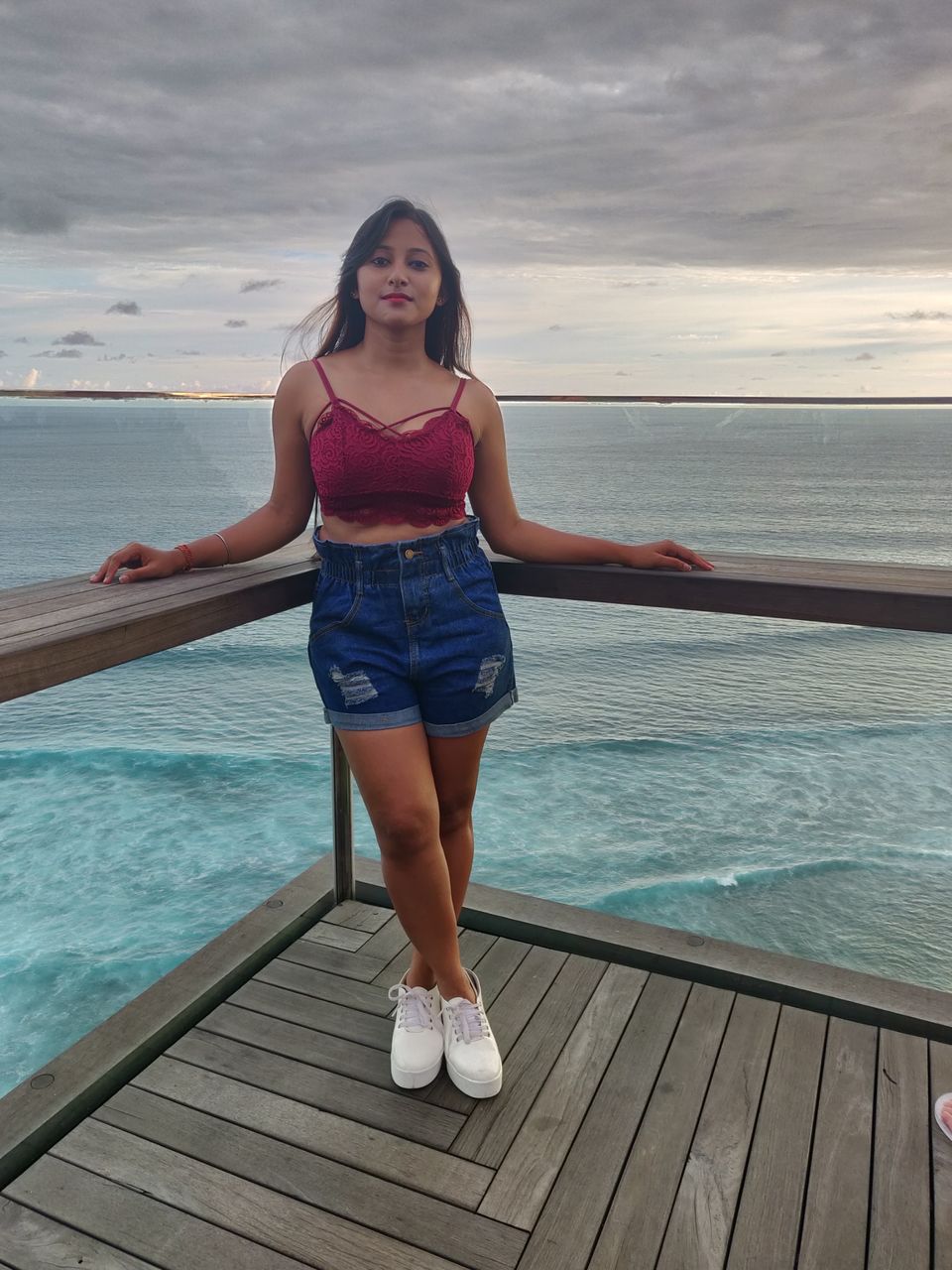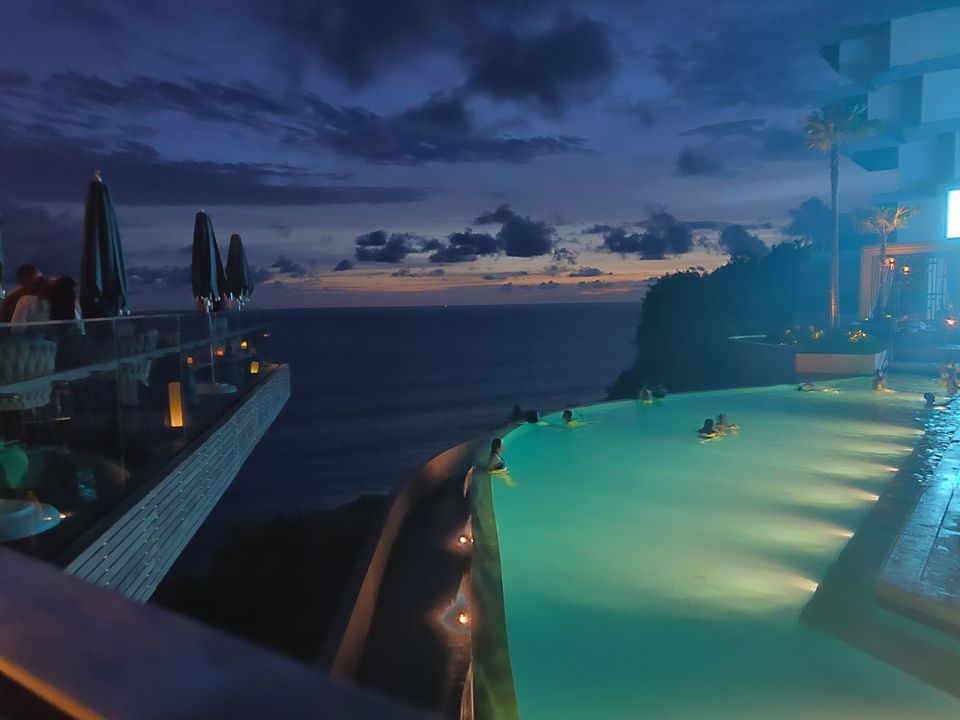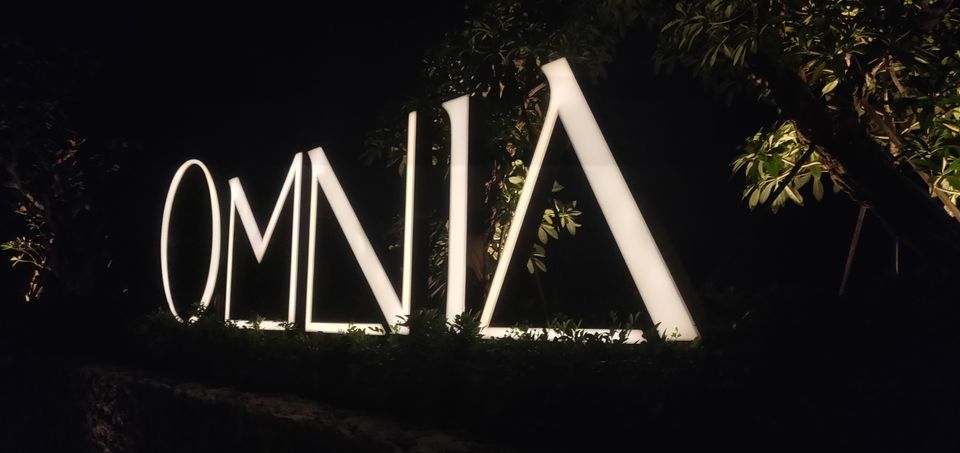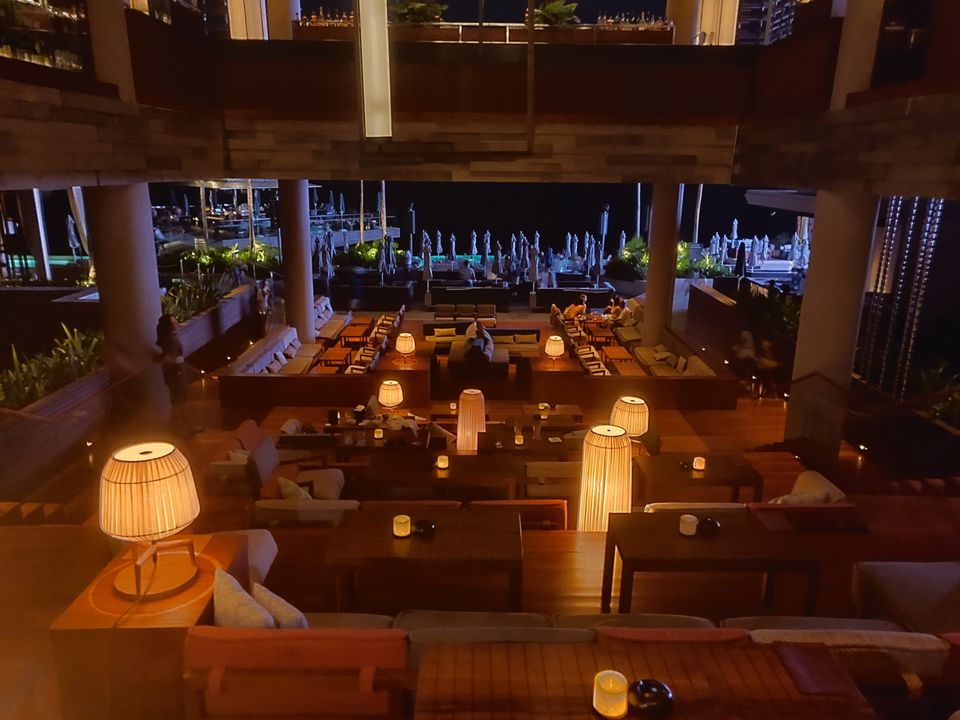 Gilli Islands
1. Gilli islands are a group of three small islands(2 hours from Bali by a fast boat) - Gilli Trawangan, Gilli Air and Gilli Meno, with Gilli Trawangan being the largest.
If you are a party person, Gilli T is the place to be.
However, if you prefer more of a quiet ambience , sort of  lost-in-nature, you can go for Gilli Air or Meno.
Gilli T, owing to the smaller size, has the only mode of commute as cycles or horse-cart or you can just walk around.
Gilli T is one perfect vacation islands you want to go to ! The vibe of the place is just perfect .
Also, you can go for tons of shopping. But again, rule of thumb, Bargain !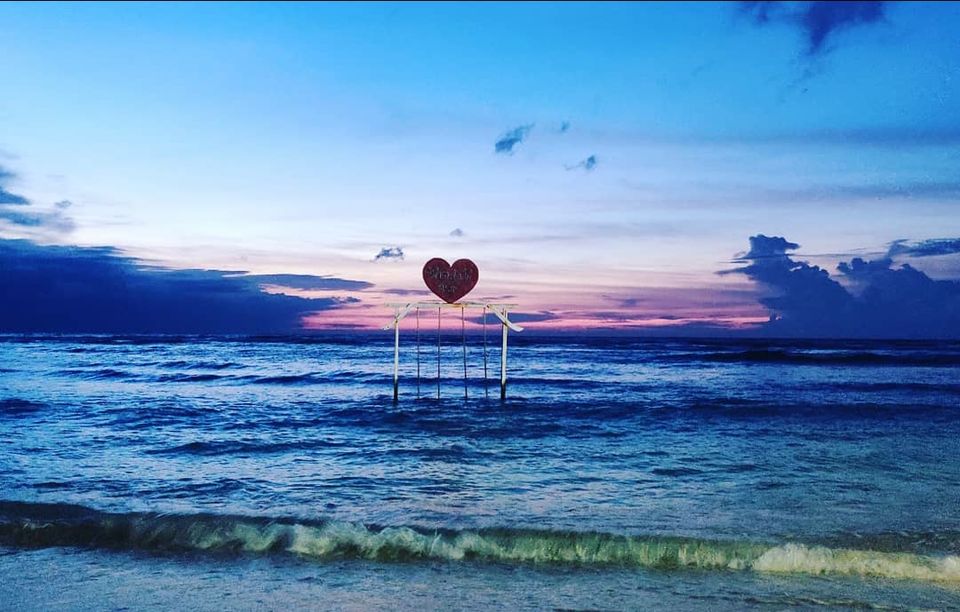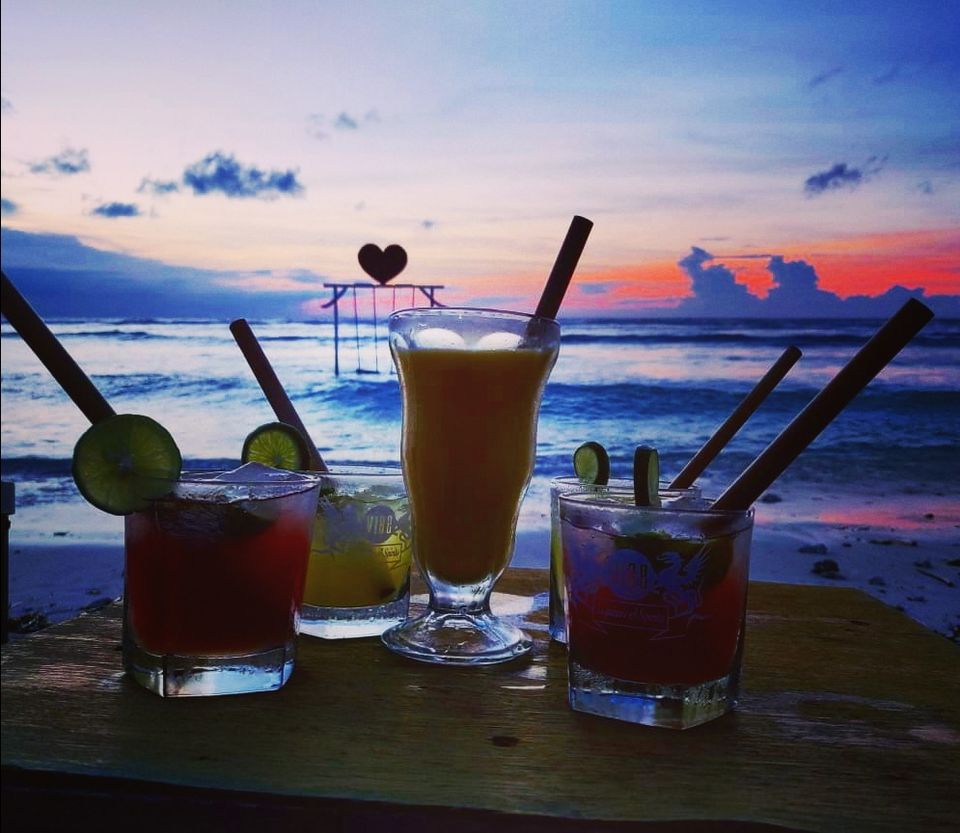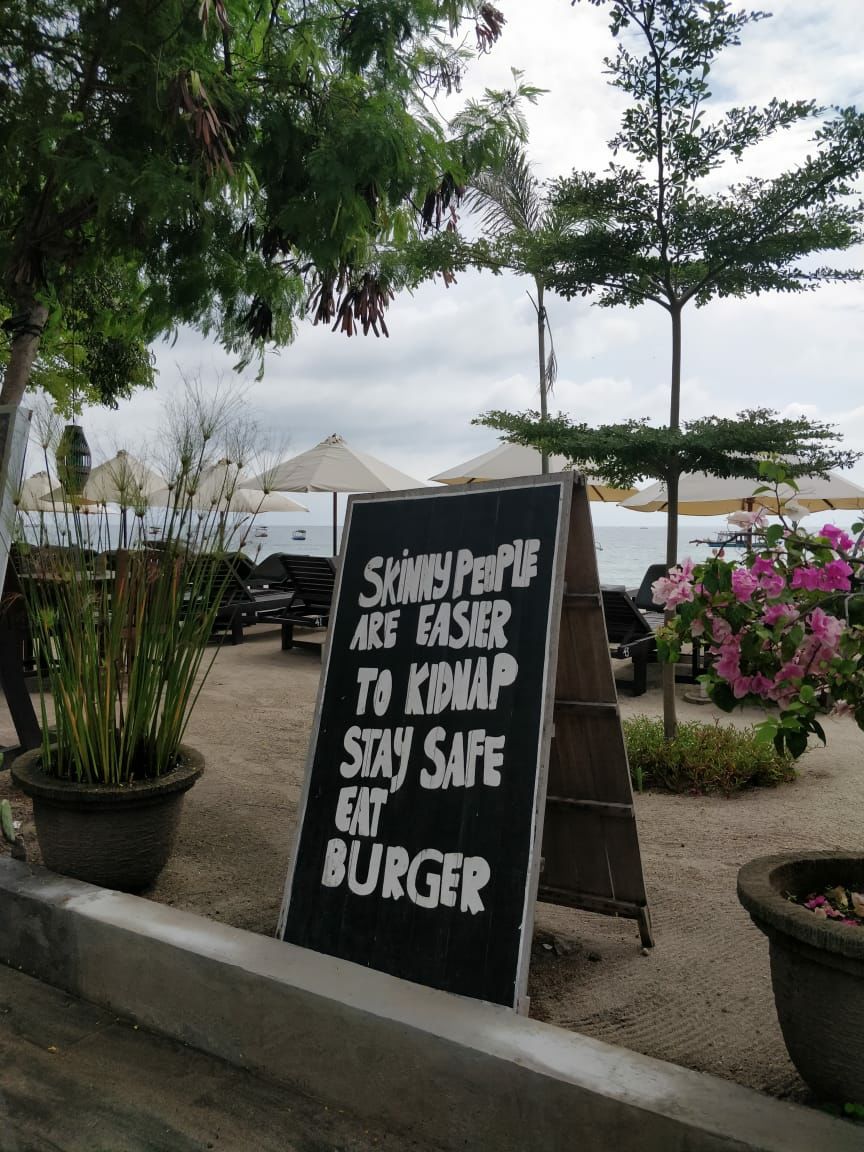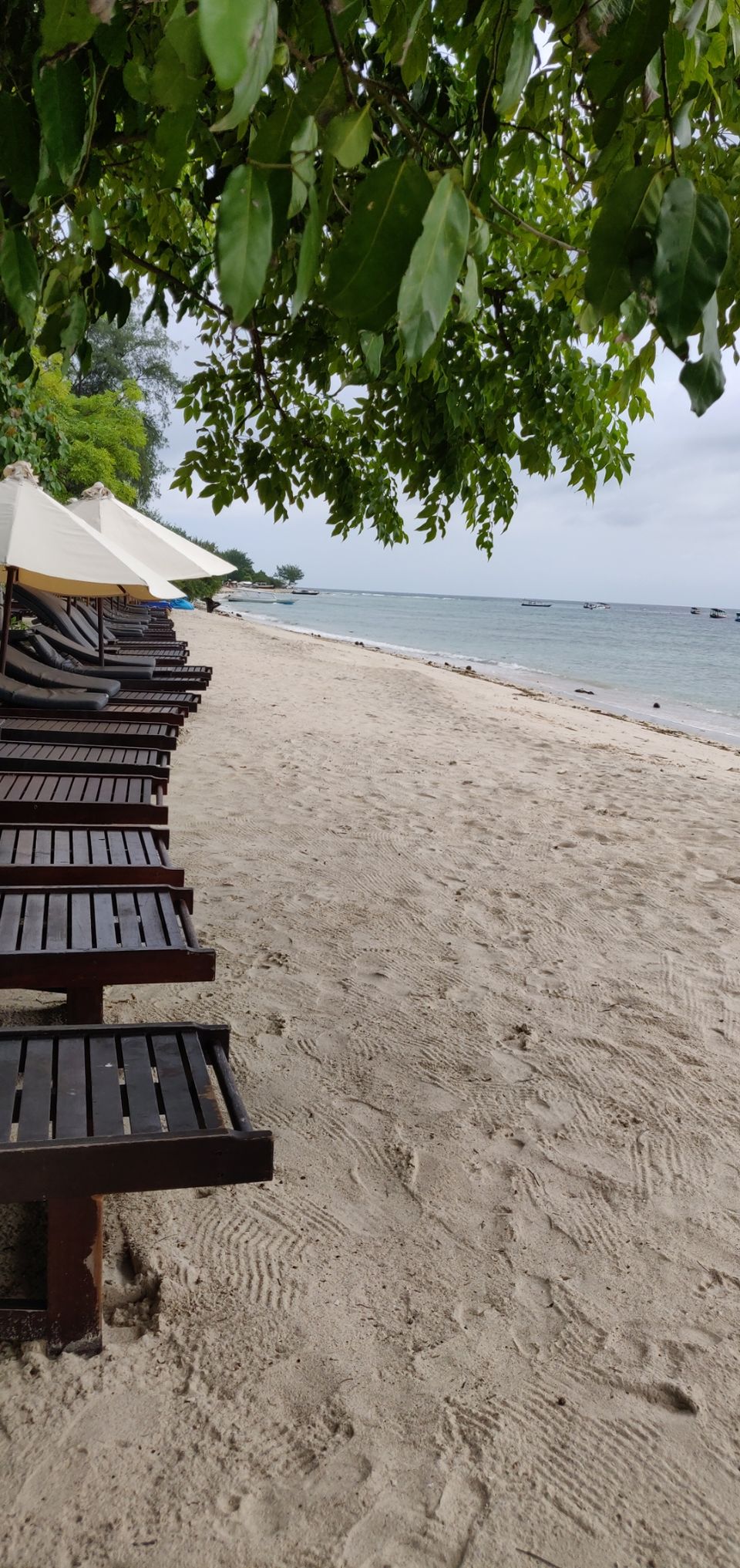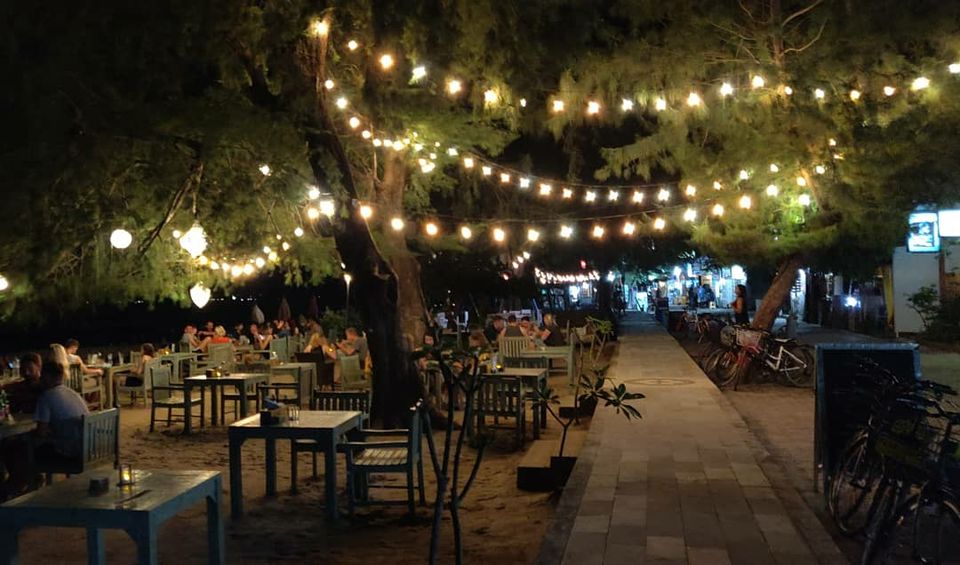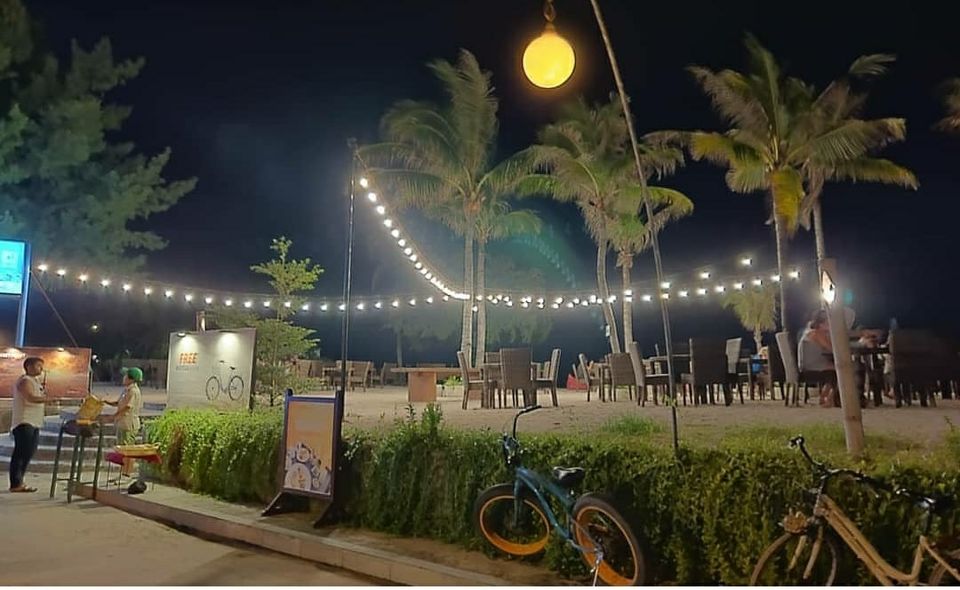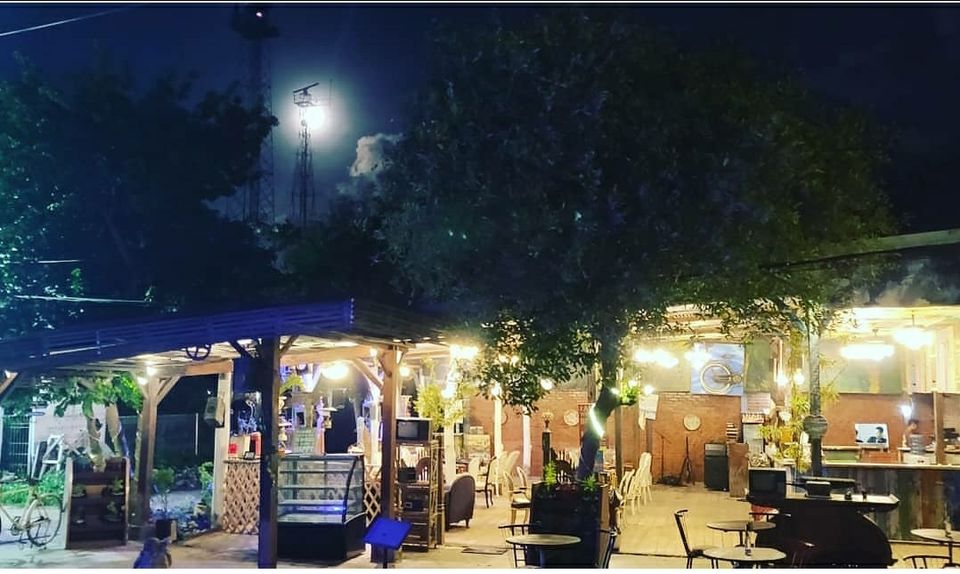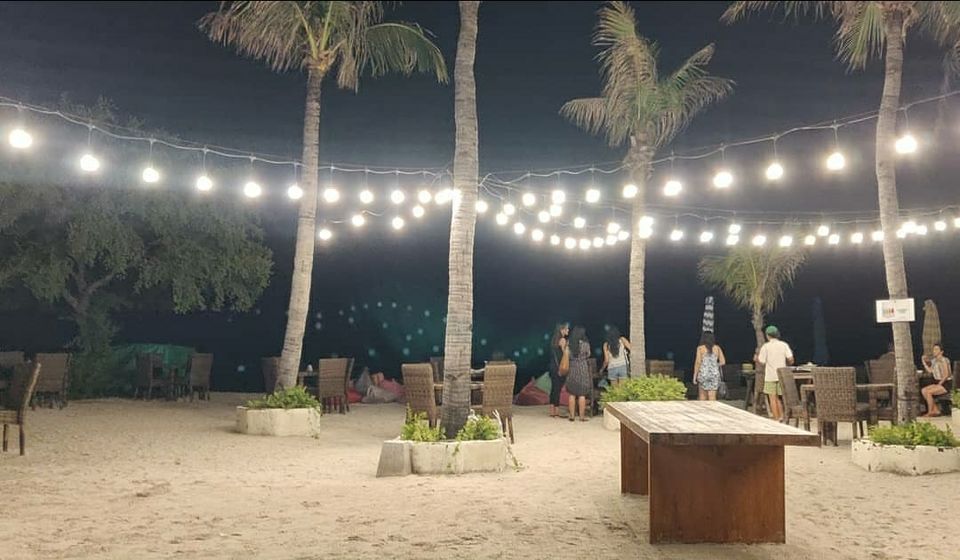 2. Scuba Diving
I tried my first ever Scuba Diving experience , here, in Gilli T and it couldn't have been better !
There's a place - UberScuba just 500m near the harbor.
They we're very amicable people who helped us with the short pool training and took care of the photos and videos as well !
So, if you happen to try Scuba diving in Gilli T, do consider UberScuba.
Diving in Gilli Meno/ Gilli Air may also be a good idea , especially if you have time to visit all three Gilli islands. There are amazing underwater sculptures which you MAY spot while diving.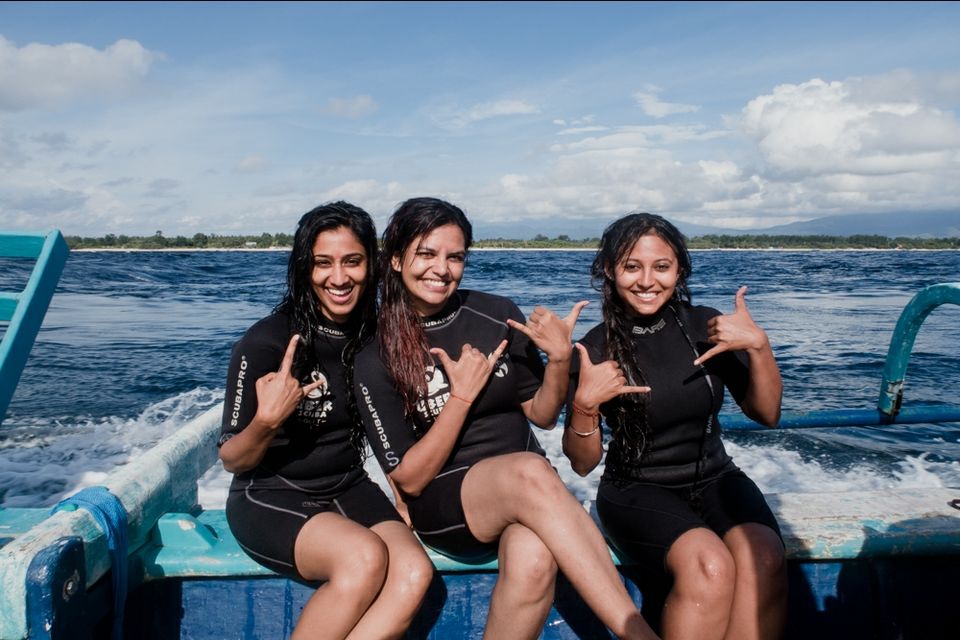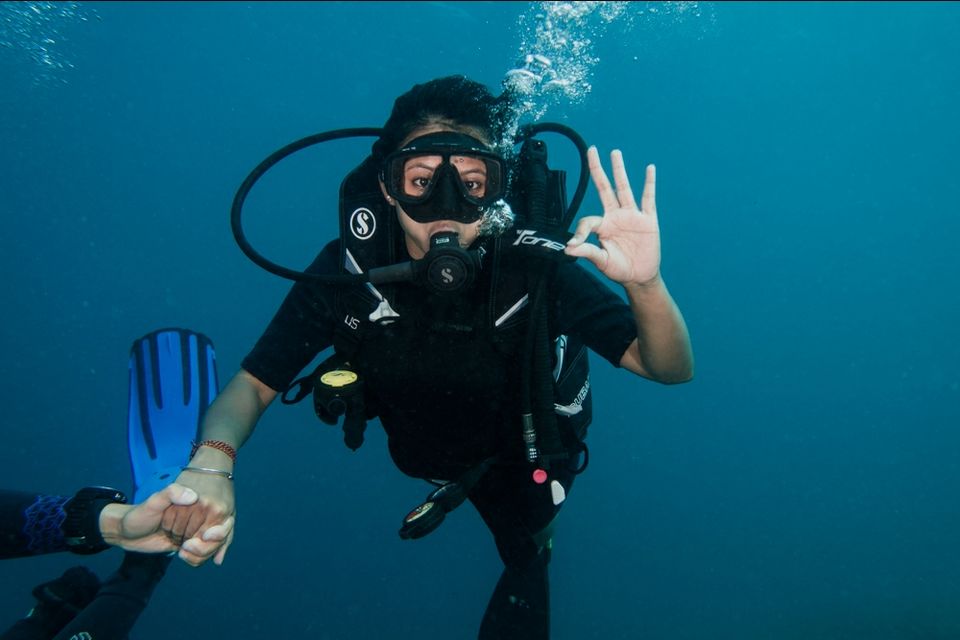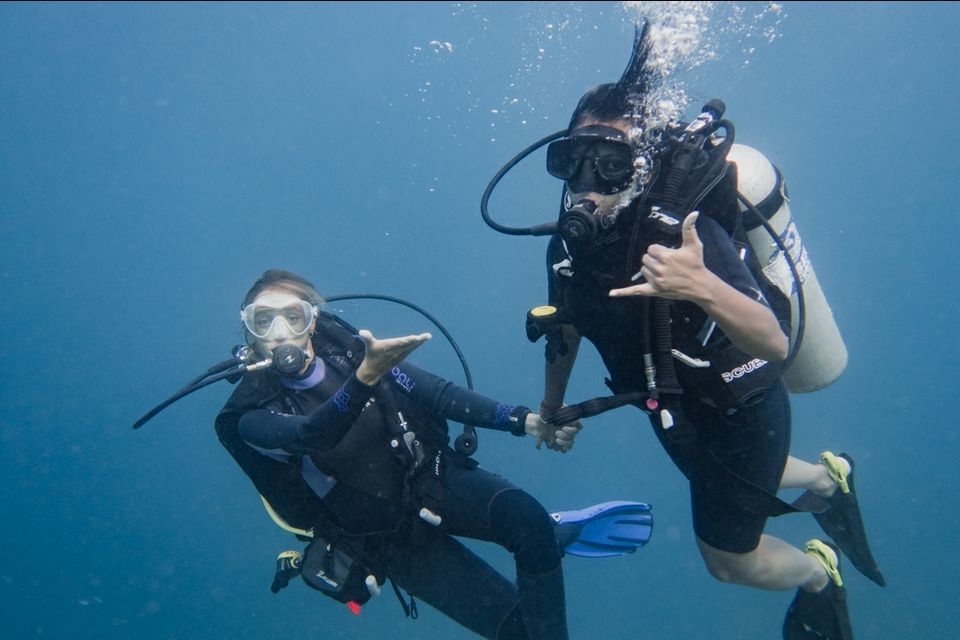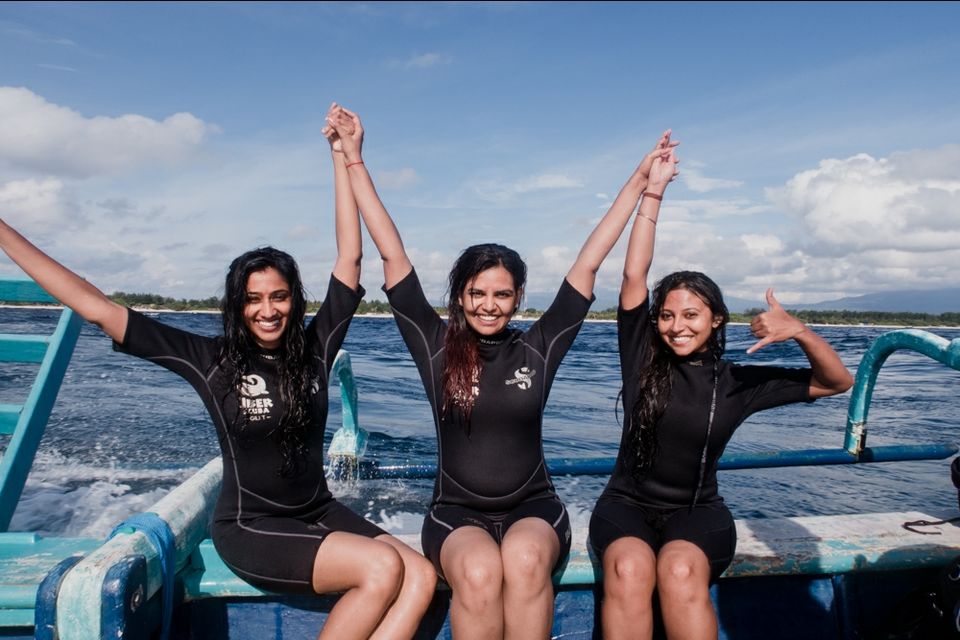 1. Potato Head Beach Club Bali
Potato Head is one of those flamboyant beach clubs in Bali. The sea view , beach vibes and crowd , trust me, you are gonna enjoy !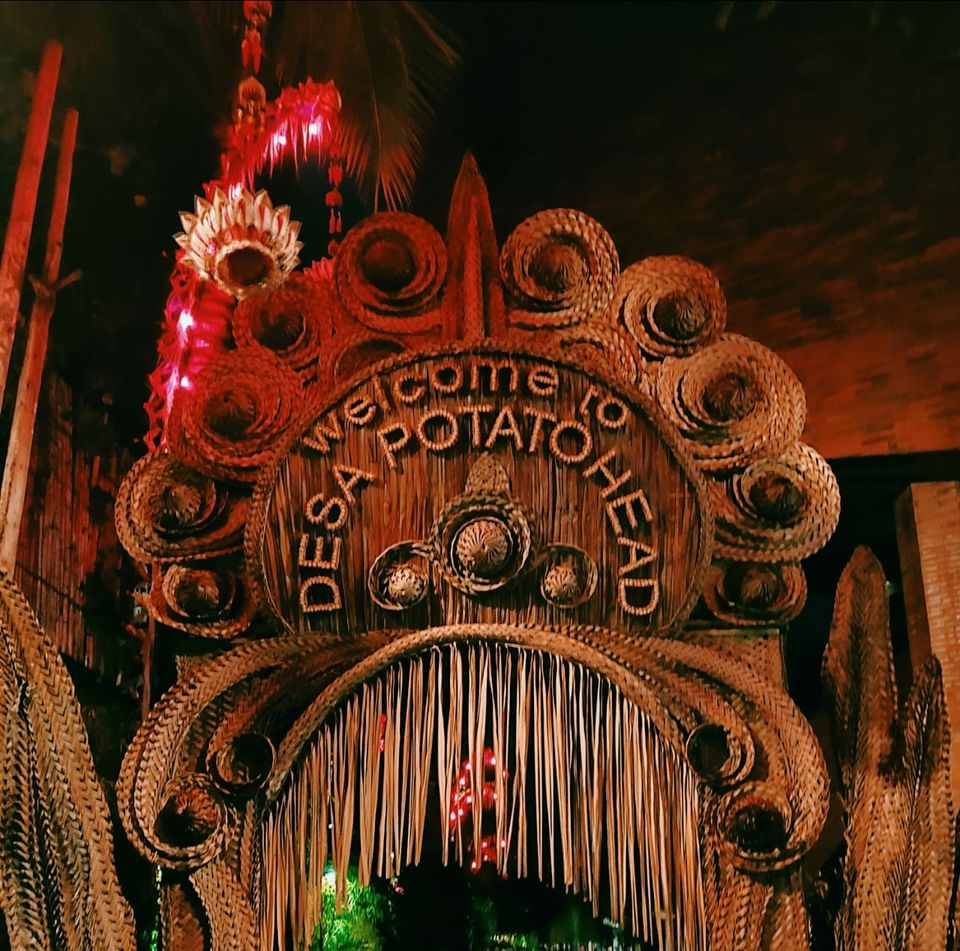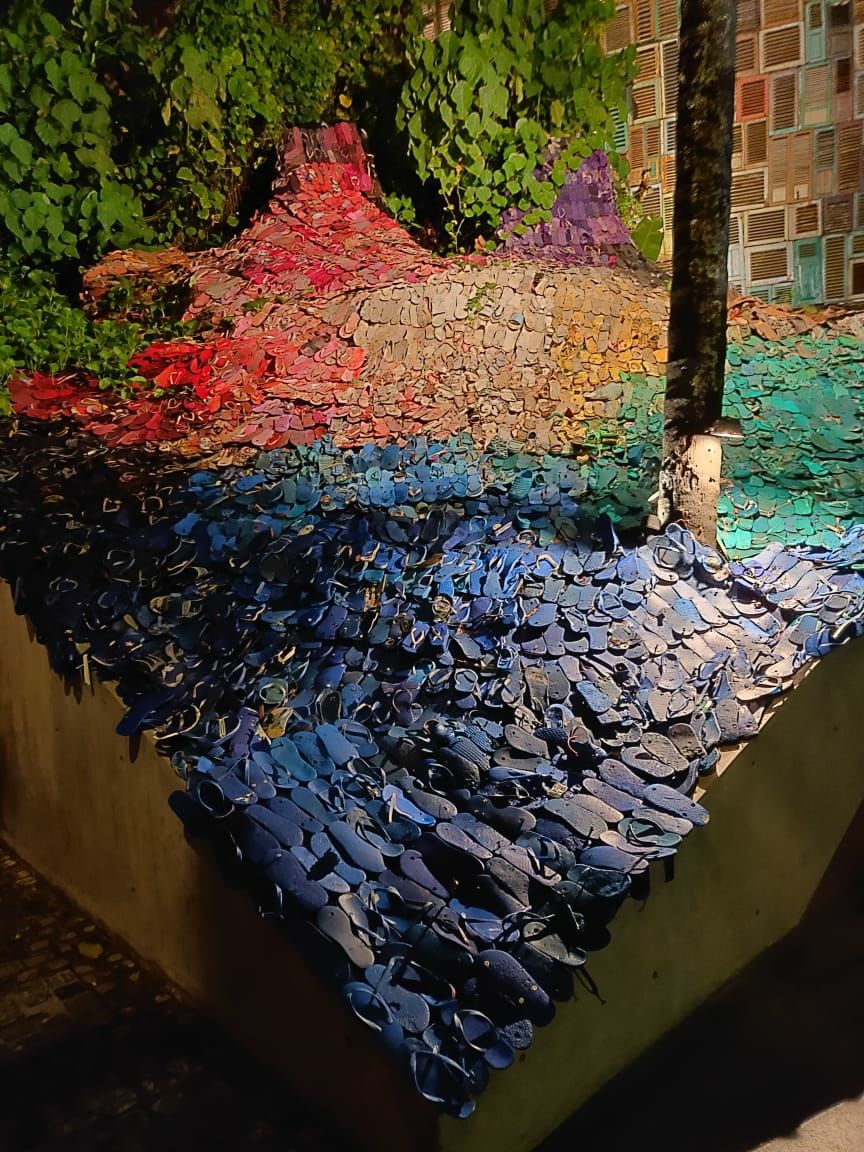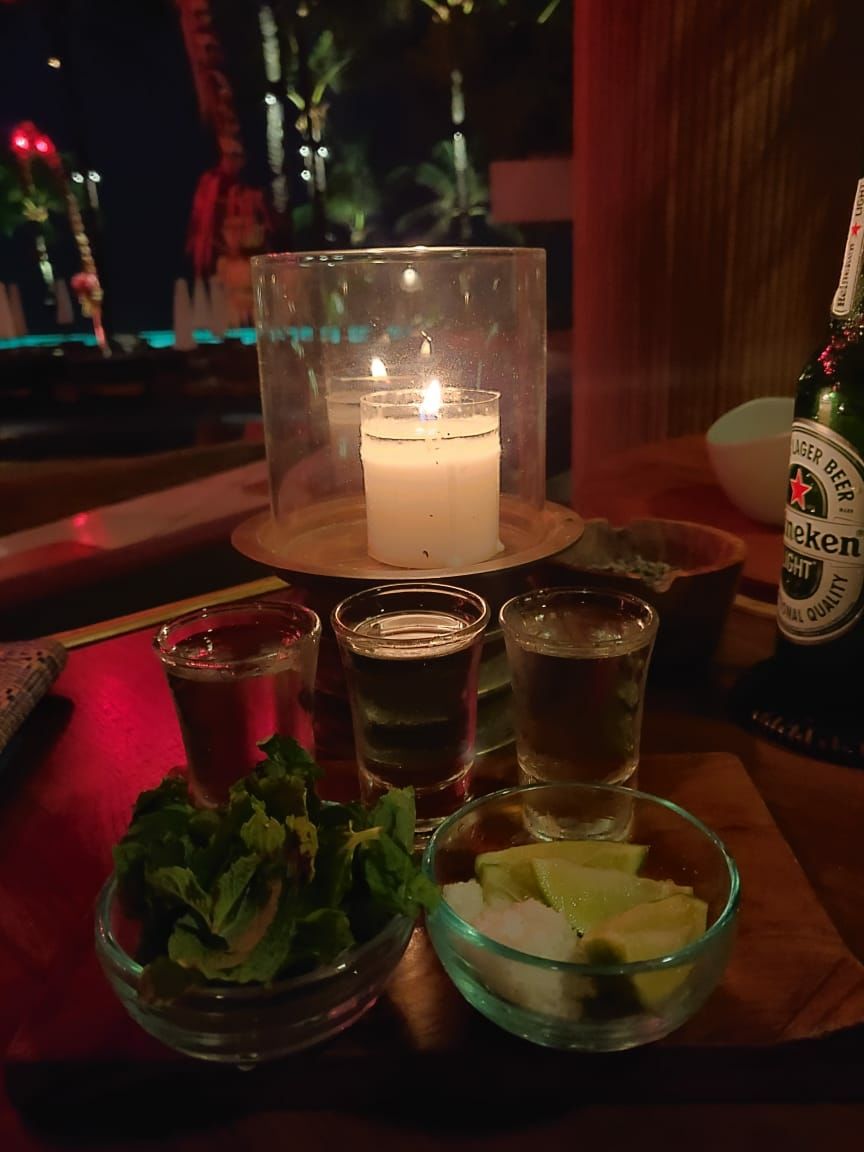 2. Rock Bar , Bali
Rock Bar, Bali is one of the most posh, famous pubs in Bali ! The sunset from Rock bar would be a once in a lifetime view !
I have seen pictures of many Bollywood celebrities like Alia Bhatt visiting Rock Bar !
You have time, do try visiting both Potato Head and Rock Bar, else I would suggest Rock Bar over Potato Head  !
Nusa Penida
I would advise to book a private tour of Nusa Islands !
The tour would cover all the exclusive sightseeing points in Nusa Penida !
1. Klenking Beach, Nusa Penida
Klenking beach is the most picturesque place in whole of Nusa Penida ! That view of Nusa, is imprinted in my mind for a lifetime ! Trust me, you will live it and love it !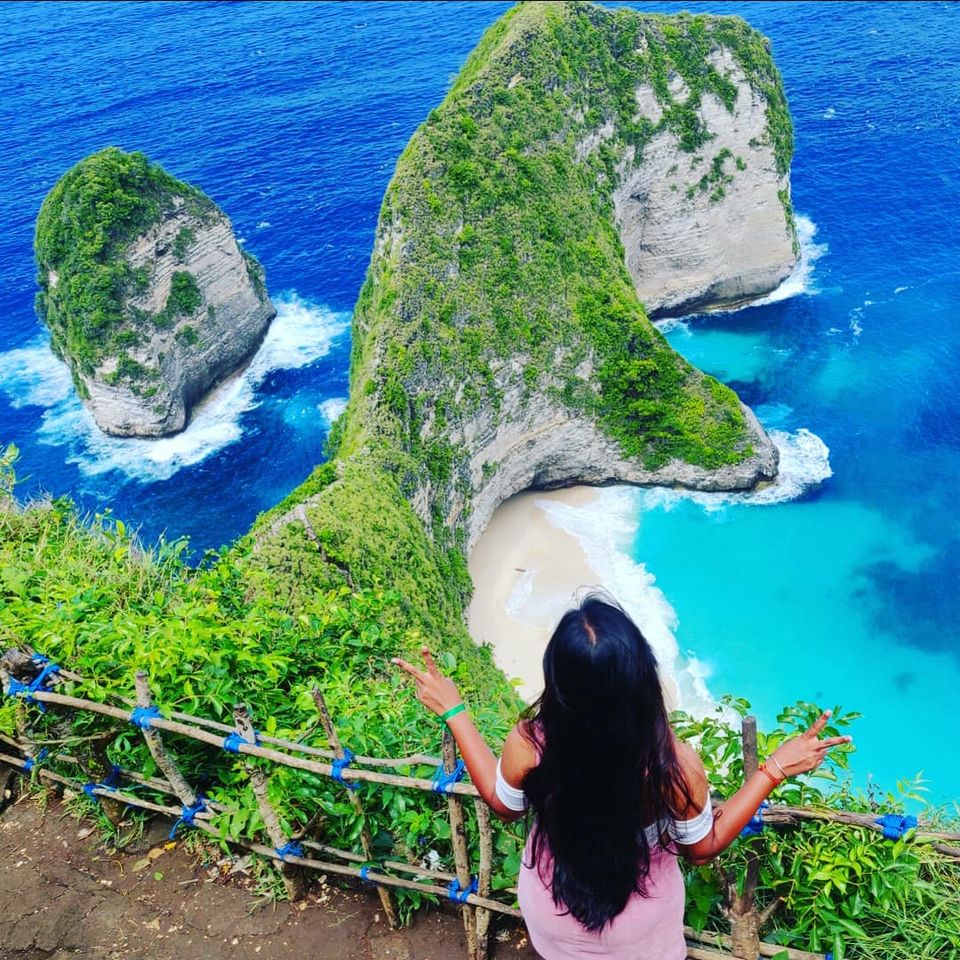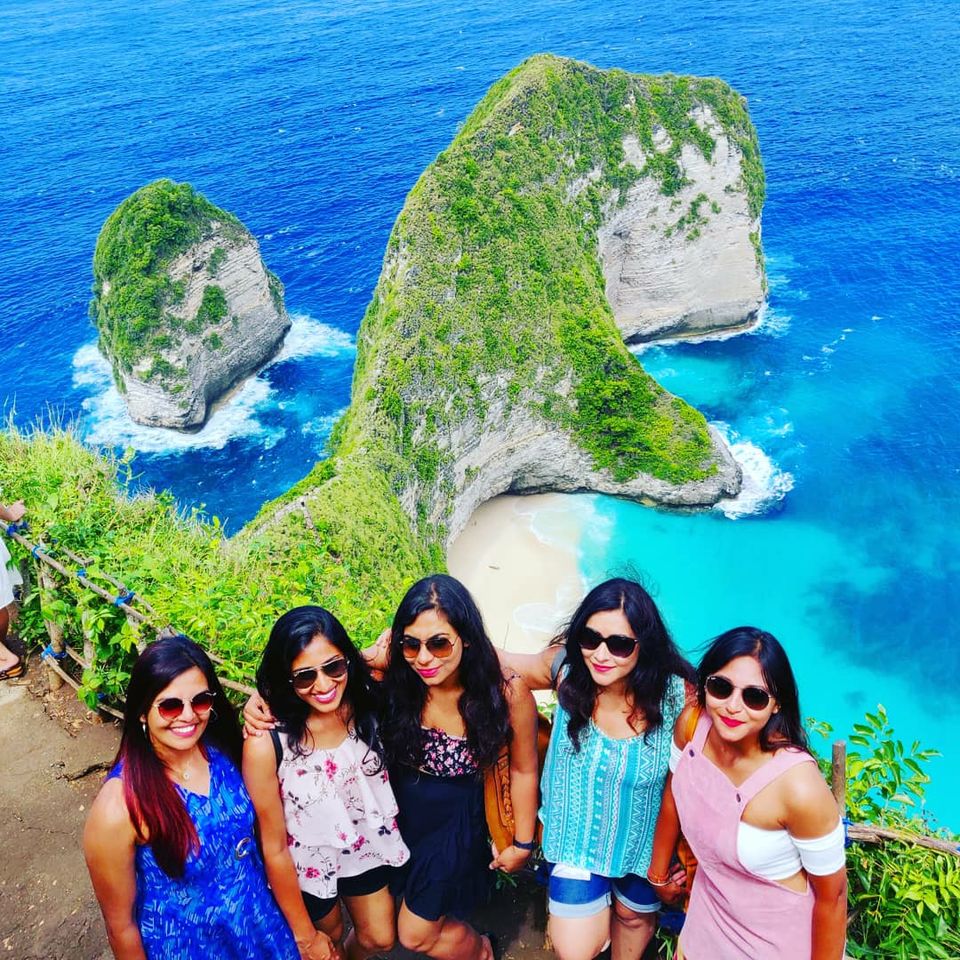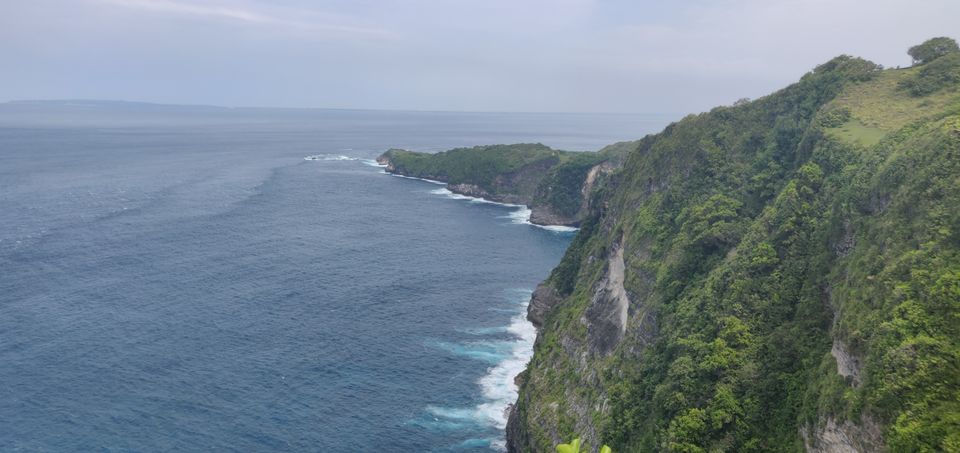 2. Angel's Billabong beach
Just a few mins drive from Klenking beach is Angle's Billabong beach !
You will get lost in the beauty of the clear, blue waters and the view from the cliff !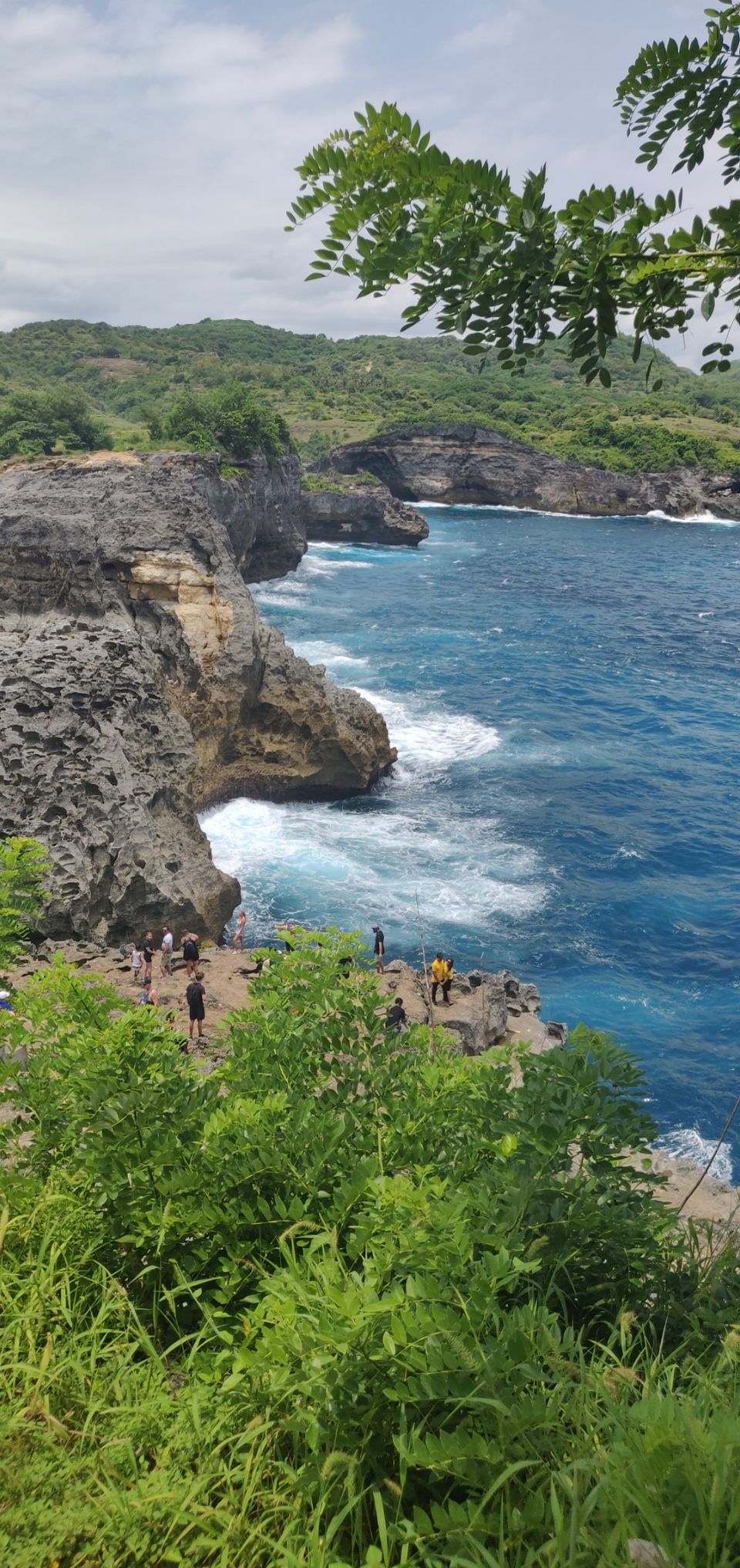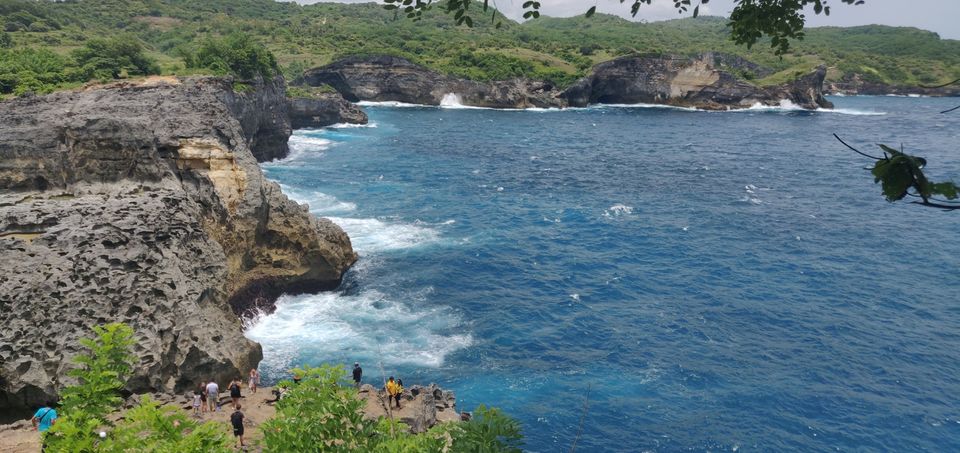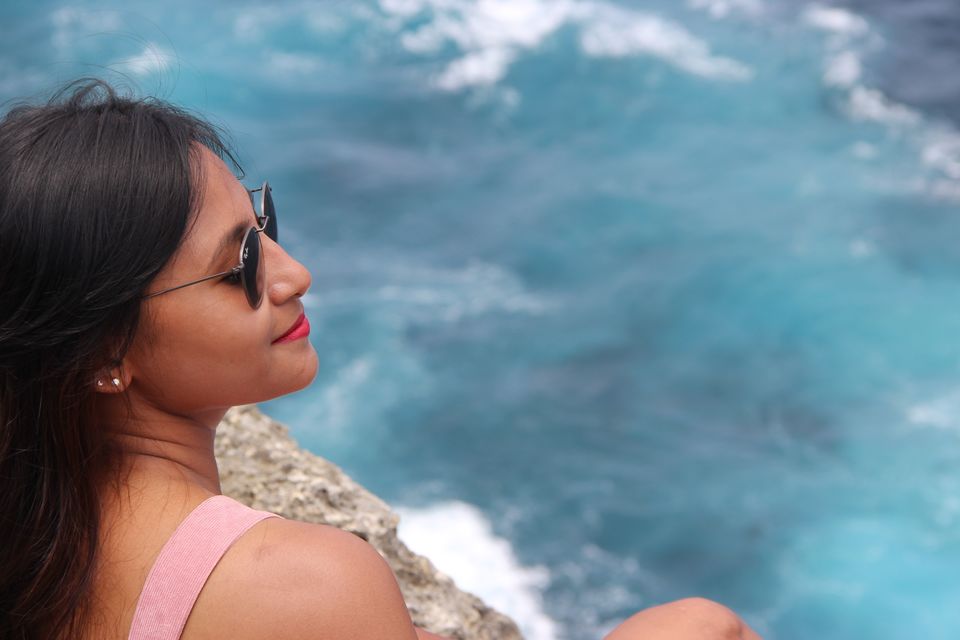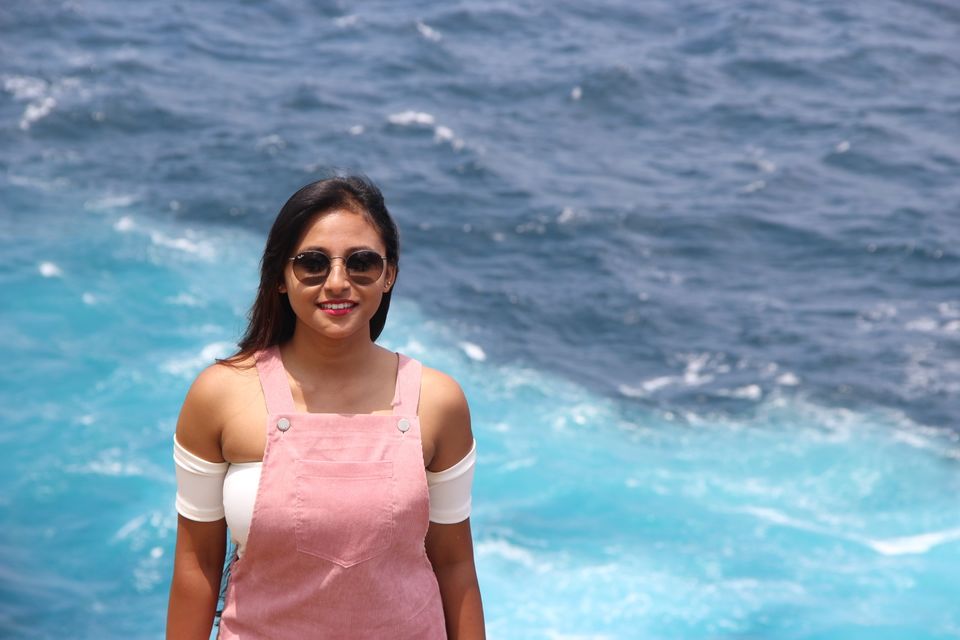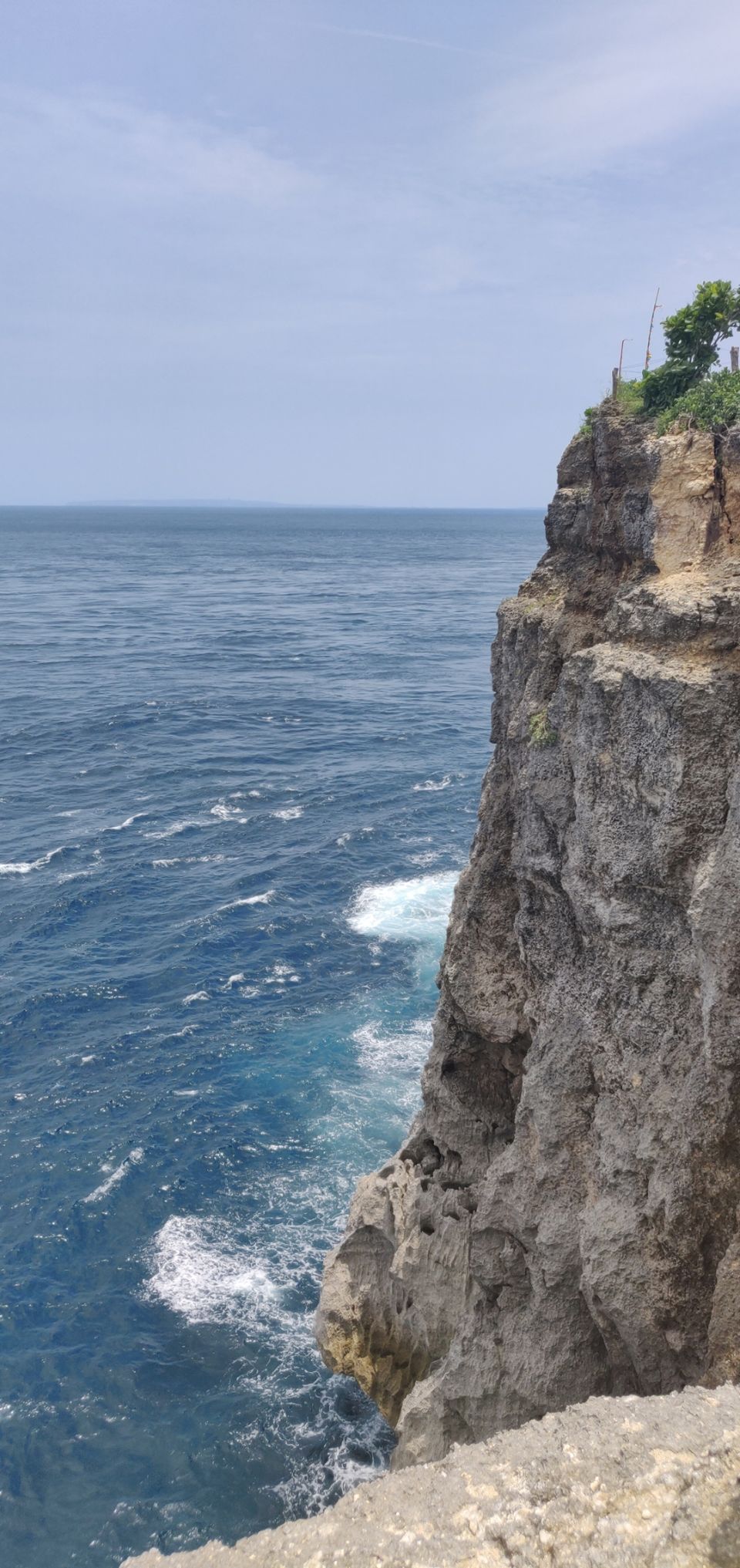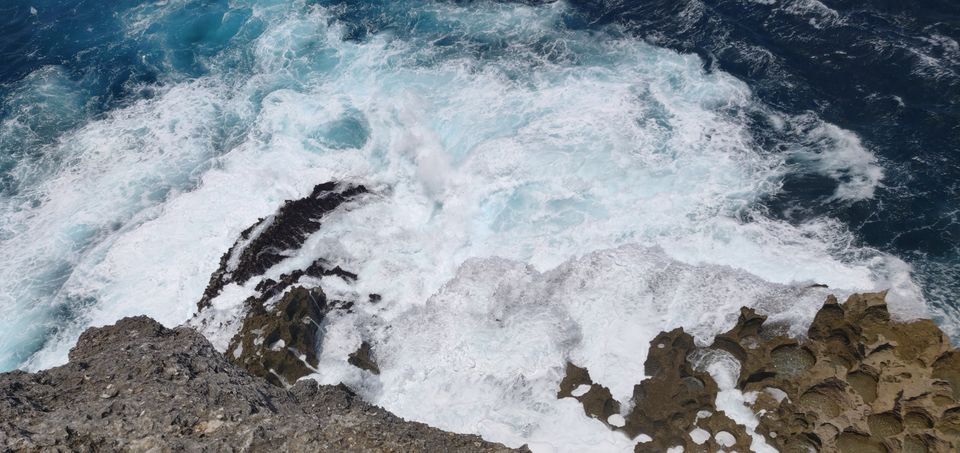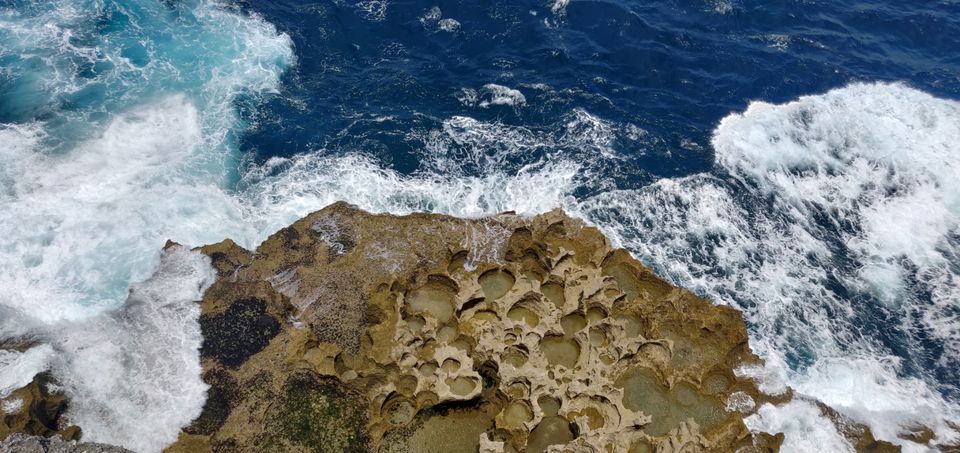 3. Broken Beach
Broken Beach is another sought after place by tourists !
The name comes from the shape of the cliff ! See for yourself !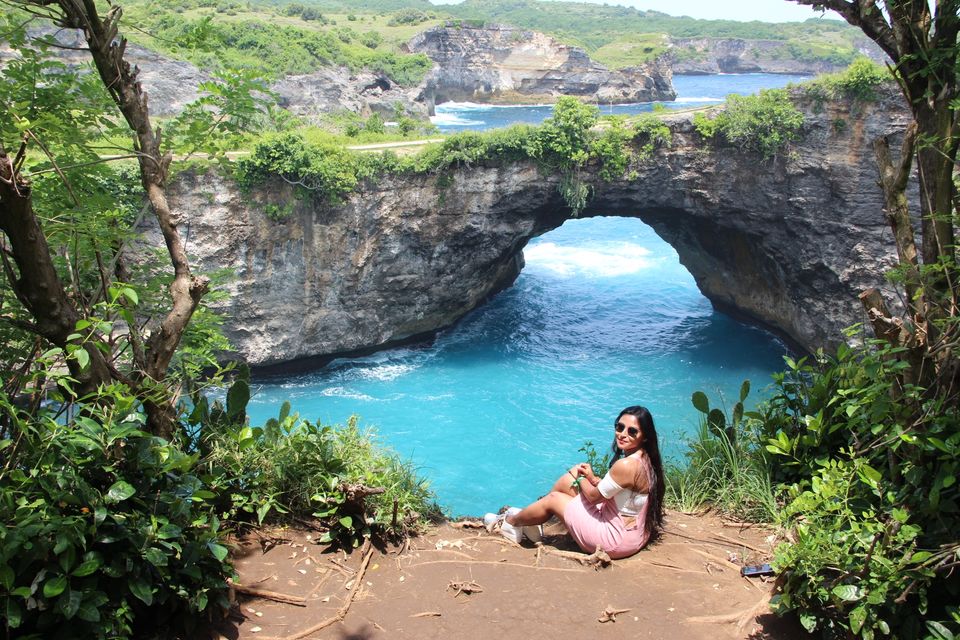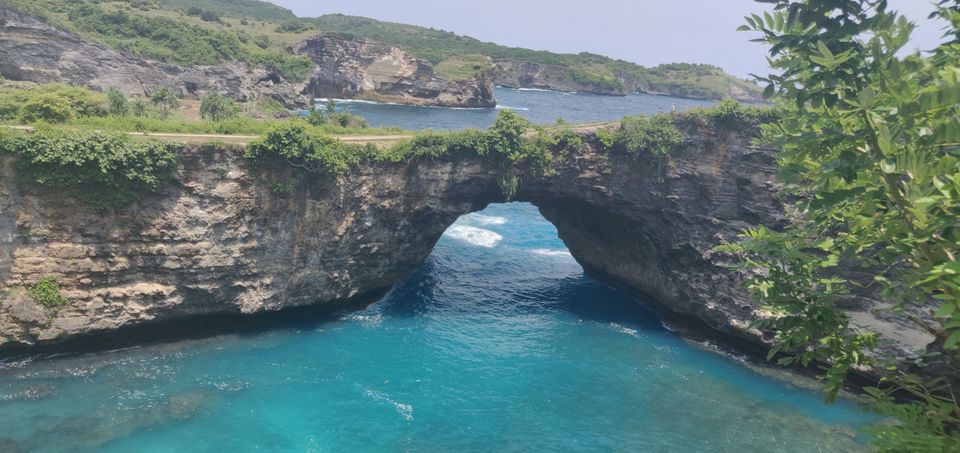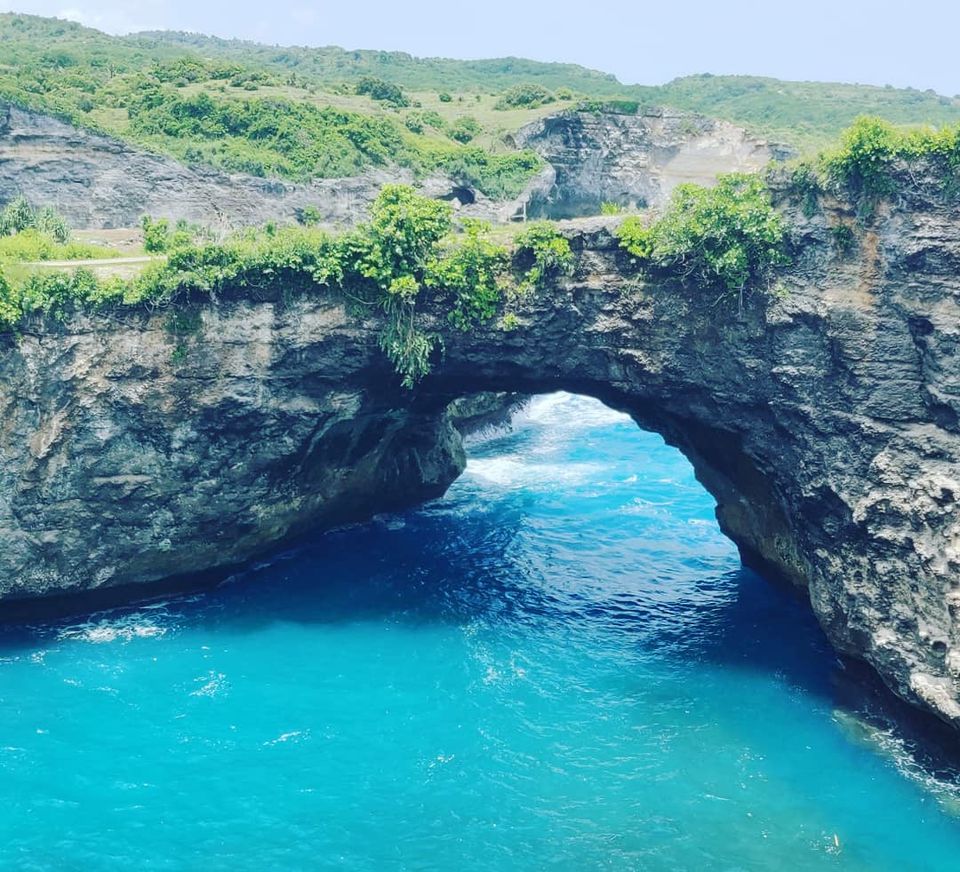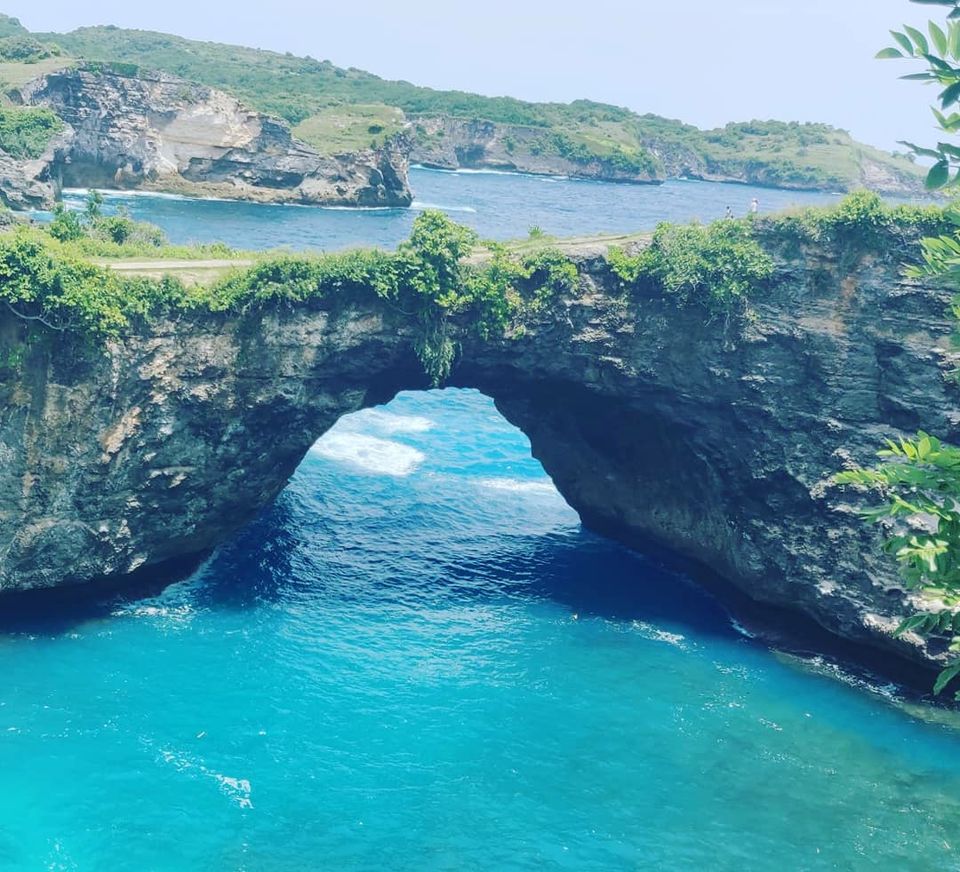 4. Crystal Bay beach
Crystal Bay beach is popularly know for Snorkeling and Scuba diving .
Nusa Penida has many points for Scuba, one of the famous being Manta Point , where you get to see Manta Rays around . Imagine diving with Manta Rays ! Woahh ! Goosebumps !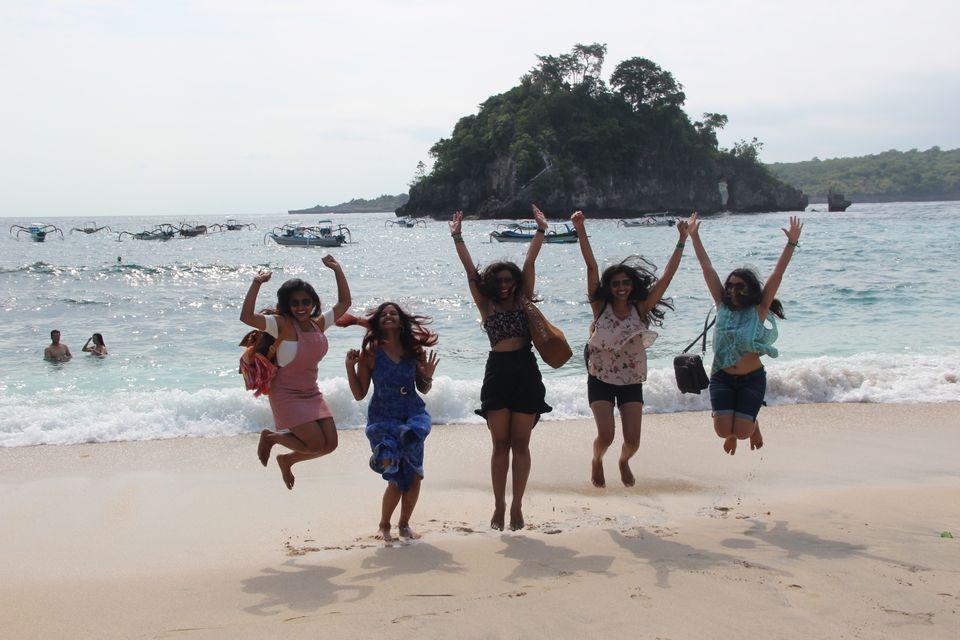 Uluwatu temple
Uluwatu temple is another masterpiece you should definitely consider , if time permits!
Its basically known for the beautiful sunset as the temple is perched on top of hills, beside the shore !
Plus, the Kecak dance is the tribal dance that is performed every evening from 6-7pm by locals , followed by dinner !
PS : Sarongs are a must to enter every temple in Bali !
You can also shop a little outside the temple as they are comparatively cheaper !
Have a good time !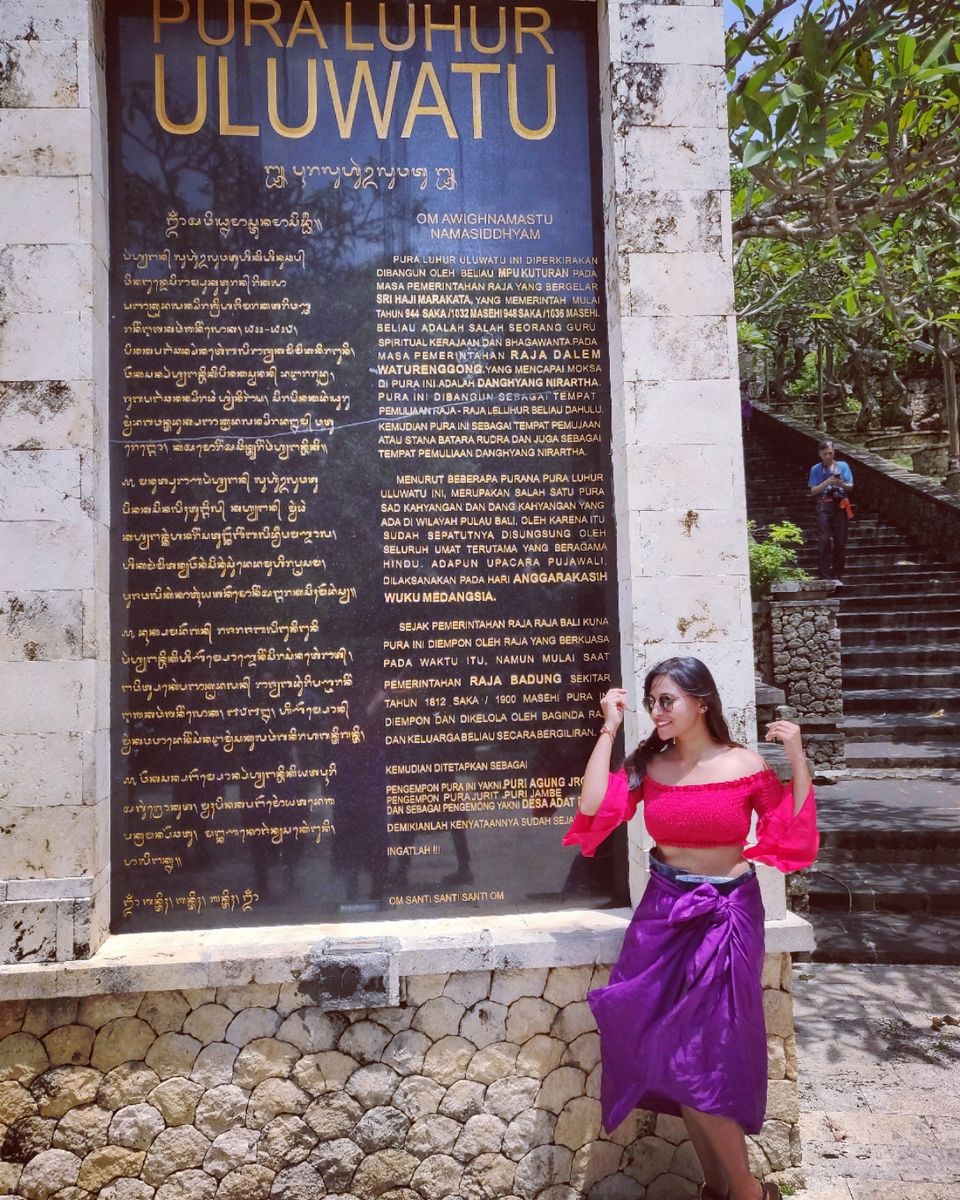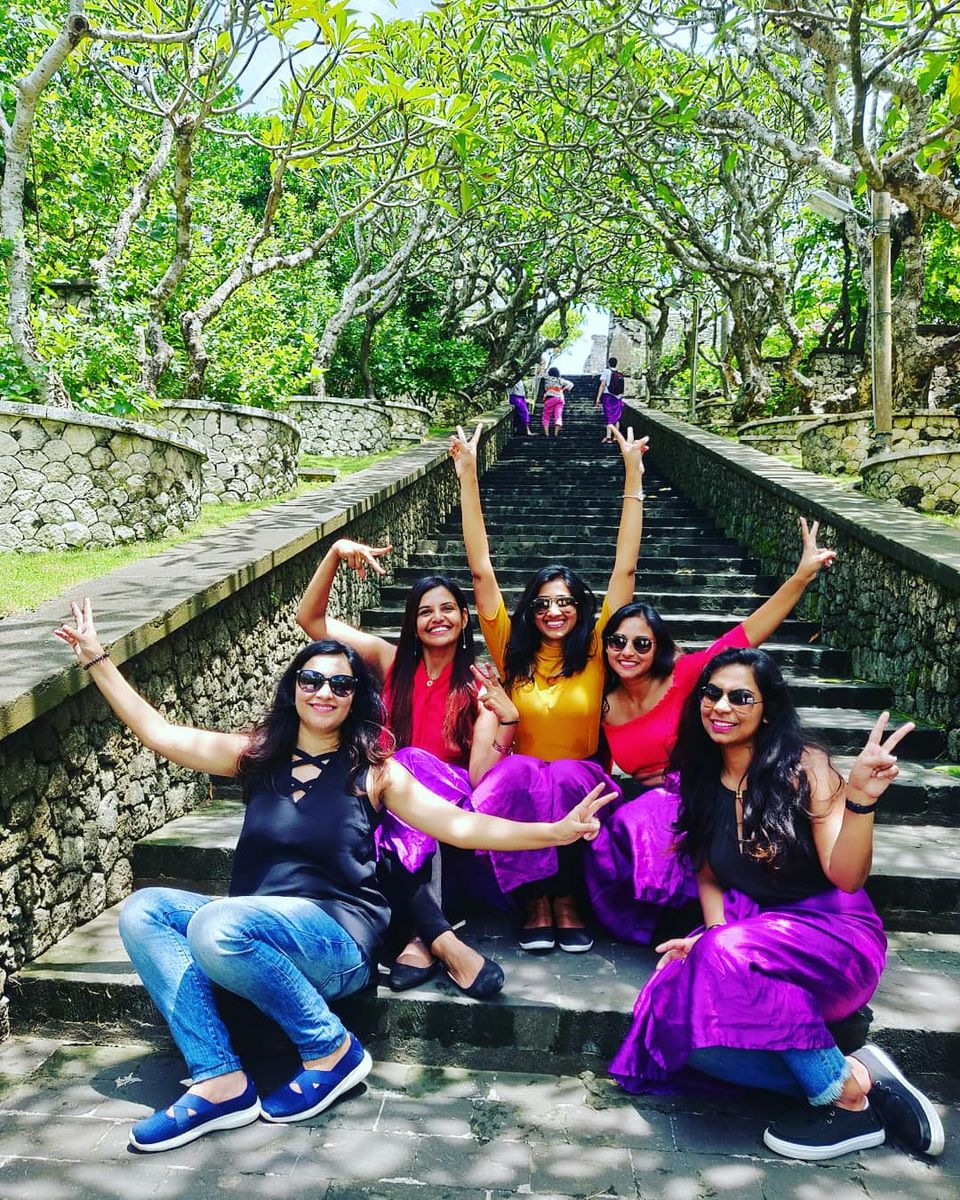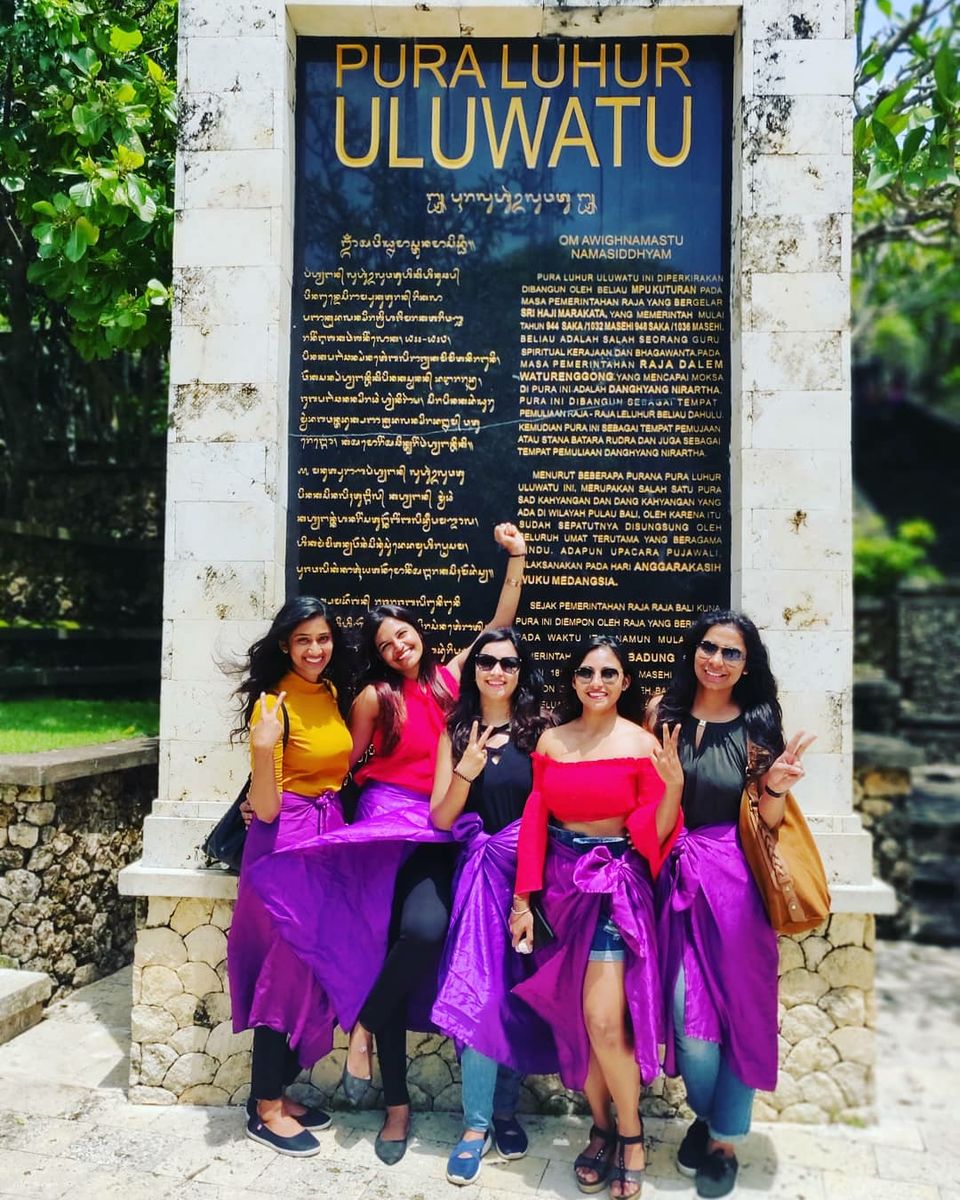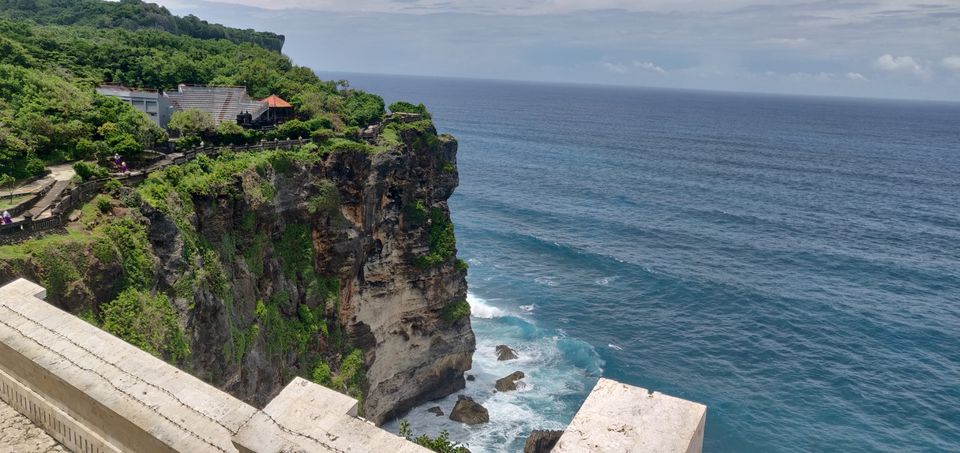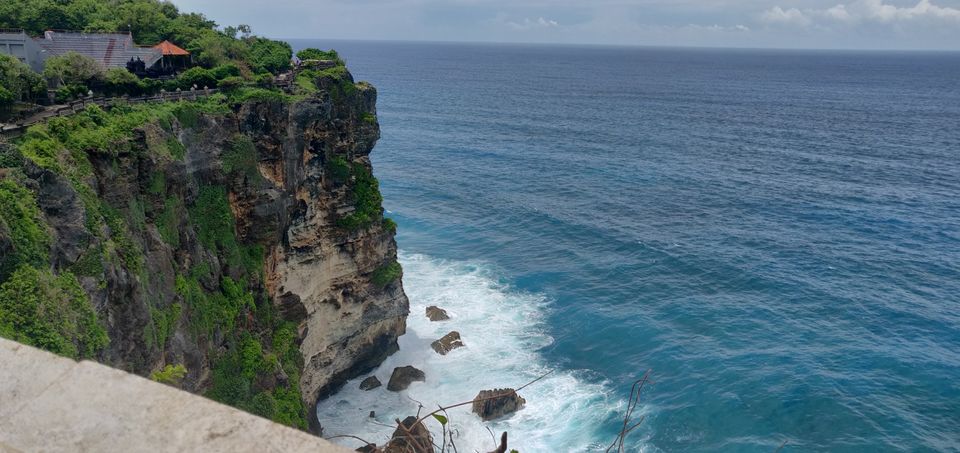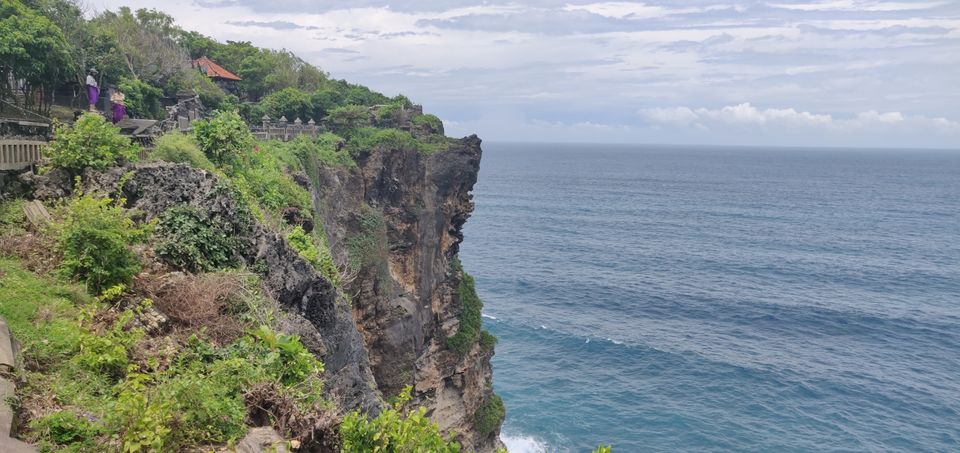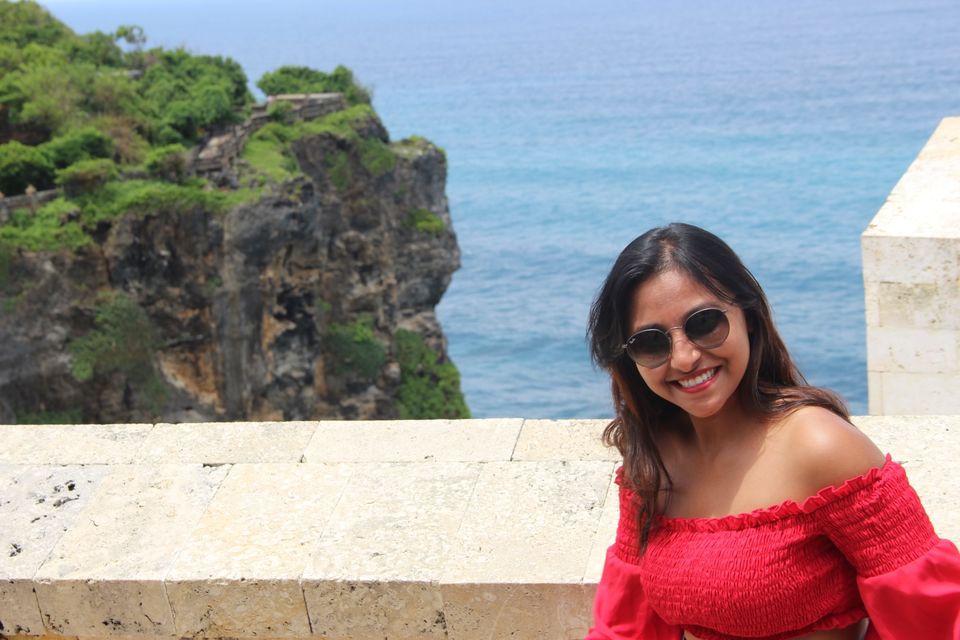 Other places which you can consider visiting in Bali are :
1. Shopping -
I shopped from a place called Hawaii Supermarket in Kuta ! It's a one stop solution for all the items you have imagined buying in Bali and at very reasonable prices !
Krishna mall is another well-known supermarket.
Legian market is one place in Kuta , which you can consider for street shopping !
2. There are several beaches in Kuta like Kuta Beach, Loving beach (famous for Dolphin point), Legian beach and others which you can visit .
3. Goa Gajah is another temple in Bali famous for the architecture and beauty !
4. Ubud palace and Ubud market
Ubud market is one of the best art markets in Bali !
5. Ubud Monkey forest
6. Seminyak and Kuta are party hubs in Bali ! So, try club hopping and enjoy Bali !