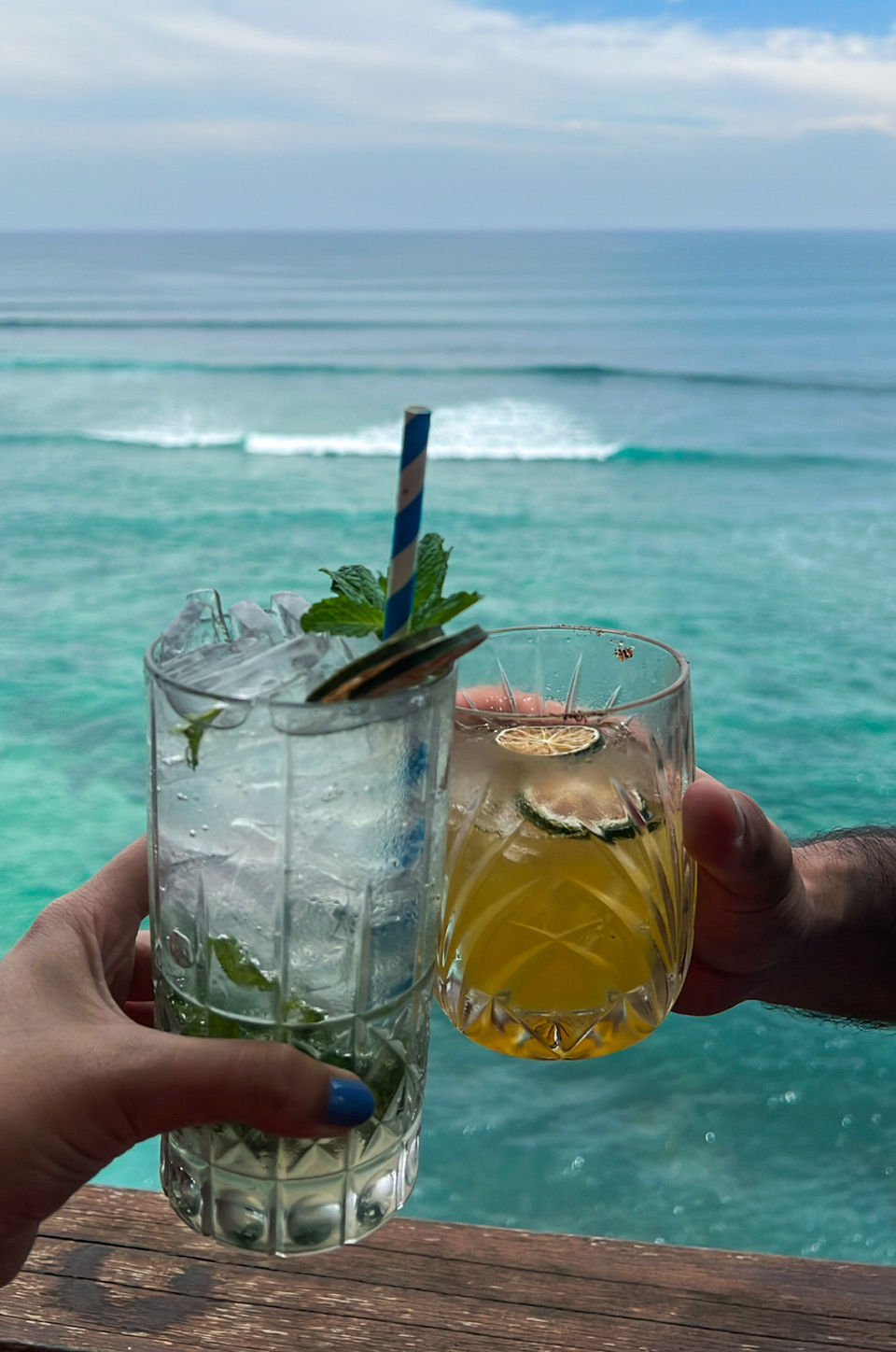 This is when I fell in love with Bali - I woke up to the misty morning of Ubud, as the sun was slowly peeking through the window straight into my villa. And I woke up to a quiet infinity pool, inviting me in only to relish my floating basket of breakfast made by a local with all the love and heartwarming hospitality. And that was the moment I fell in love with Bali! A place perfect for everyone, every age, any type of traveller but even so more for those honeymoon couples who want to immerse in nature, or dip into the ocean which all comes within a budget!
Bali is a place where you will find everything you are looking for - from the best beaches to food, drinks, outdoor activities and the most romantic villas for couples on their honeymoon. In this article I have complied a list of 11 most romantic things you can do in Bali on your honeymoon! The best part? All you need is a vaccination certificate and negative PCR test before departure, and you are all set!
Refer to this article before you start your Bali holiday planning - All You Need To Know Before Planning Your Next Bali Trip!
11 Things To Do in Bali - Ideal for Everyone!
1. Enjoy a day in Uluwatu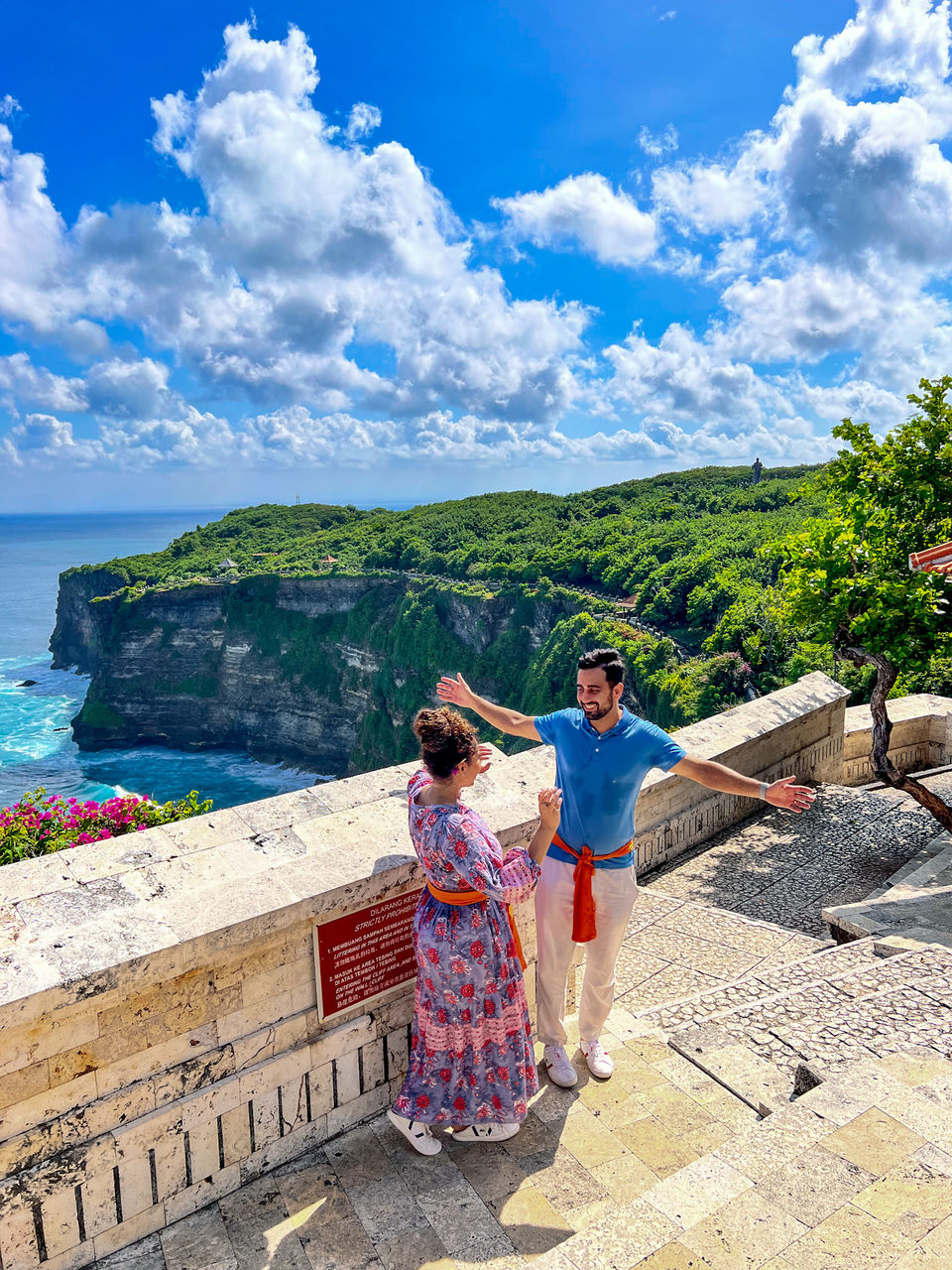 Uluwatu has a lot to offer. From the oldest temple to cliff views, you should not miss going here for some of the best views of Bali. Go on romantic cliff walks or chill by the hidden beaches.
Recommended places to go in Uluwatu: Uluwatu temple and fire dance for sunset, Ulu Cliffhouse, Sundays beach club, Suka Espresso Cafe, Bingin beach
2. Go for a swim to the pristine beaches of Bali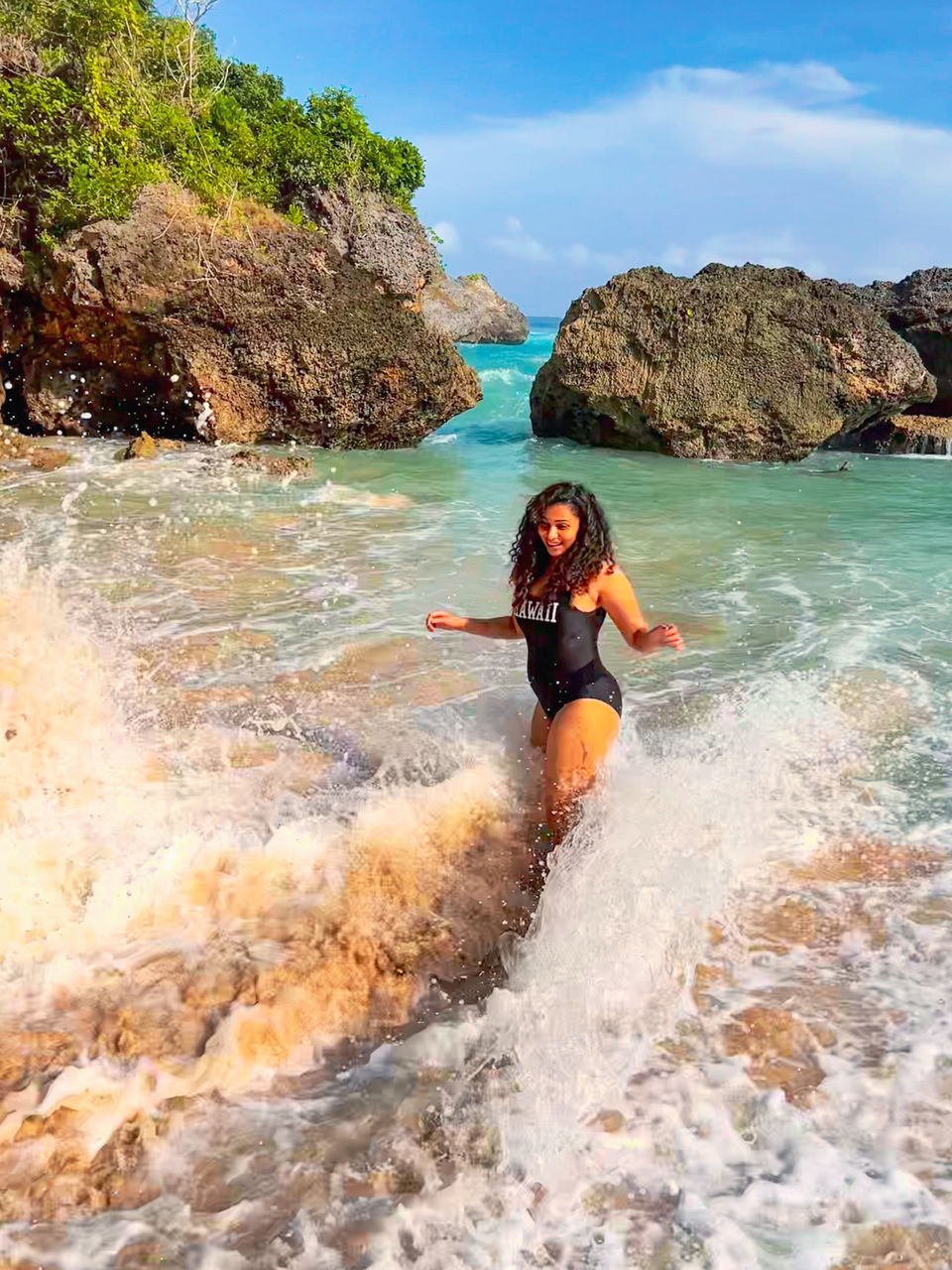 Seminyak is one of the most popular beaches in Bali. It's perfect for evening or early morning walks. The beach is lined with many restaurants too. So you can stop by for a drink if you are in a mood to!
Best beaches in Bali: Seminyak Beach, Nusa Dua Beach, Padang Padang Beach, Echo Beach, Balangan Beach
3. Snorkel in Nusa Dua or Scuba Diving in Padang Bai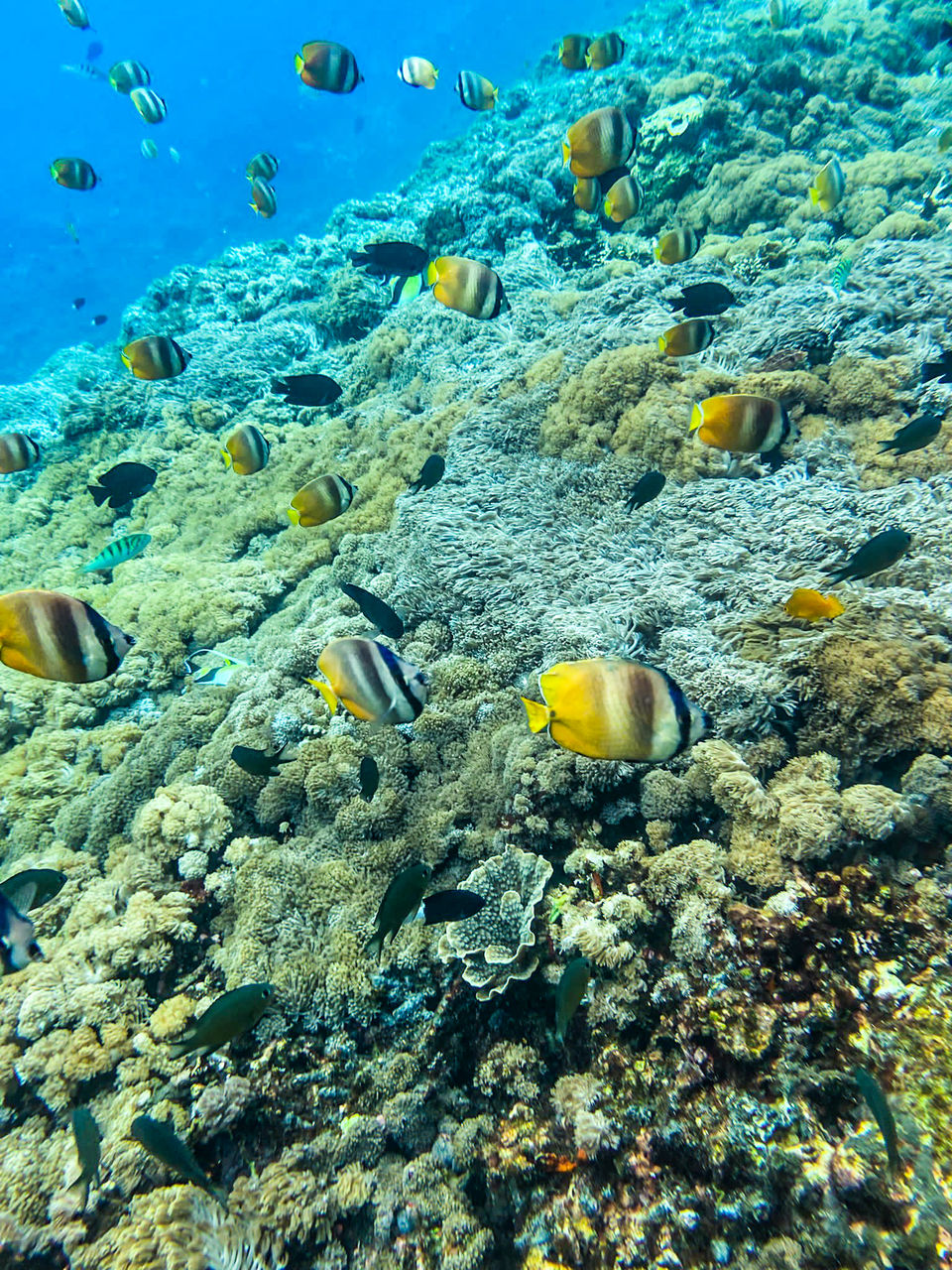 For those outdoor adventure loving couples, Nusa Dua is a heaven that comes with the best snorkelling options in Bali. Take a day tour from your location in Bali or stay here for two days. Swim with Manta rays in the bluest of waters! If you want to try some scuba diving then stay in Padang Bai for two days.
Book a day tour here for Nusa Dua snorkelling and Padang Bai scuba diving
4. Cocktails At Potato Head Beach Club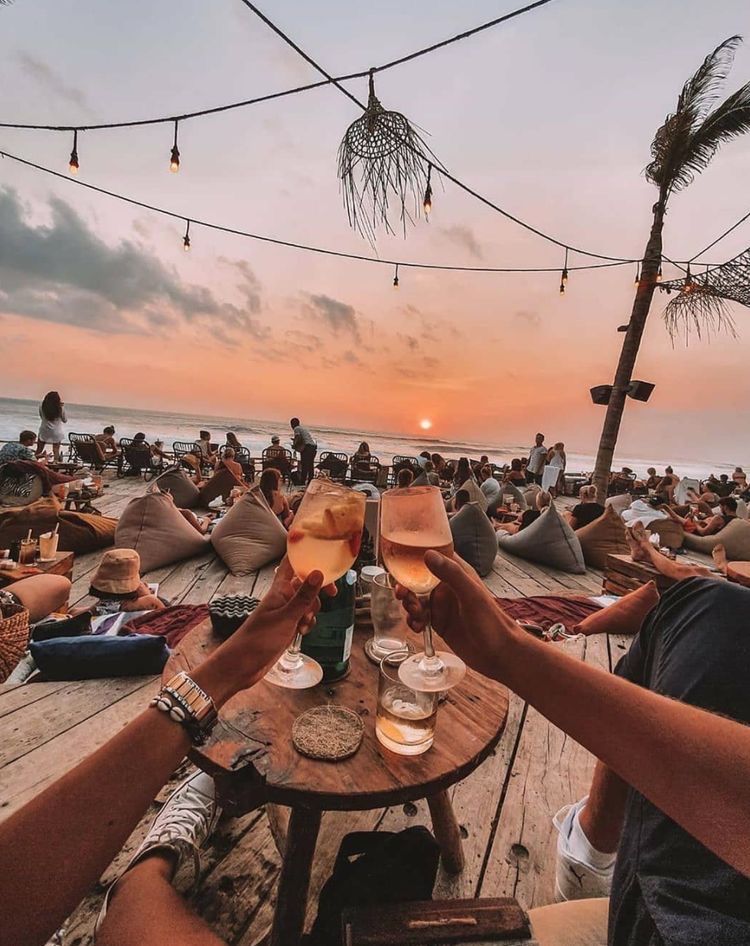 Potato head beach club is a must visit when you are in Bali. Pumping music, pool that comes with a view and great location is a combination for a spotless evening!
Other beach clubs: Ku De Ta, Rock Bar at Ayana, Ulu cliff house, Sundays beach club, El Kabron
5. Hike Up Mount Batur for a Sunrise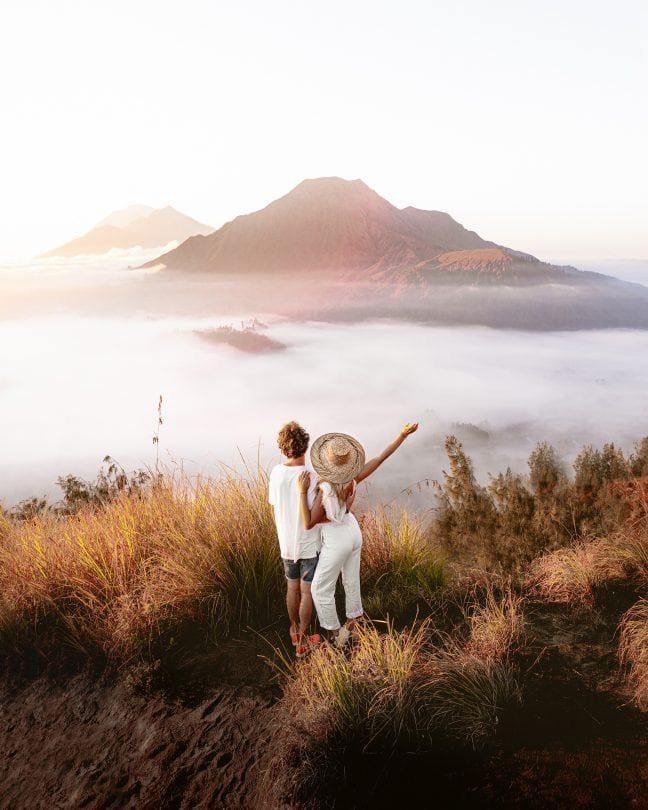 For those couple who love sunrise and hiking, Mt Batur sunrise hike should be on top of your list! Closer to Ubud, you will be picked up by your driver and your guide will take you high up above the clouds of Kintamani in Bali.
Book your Mt Batur sunrise hike here

6. Chase Waterfalls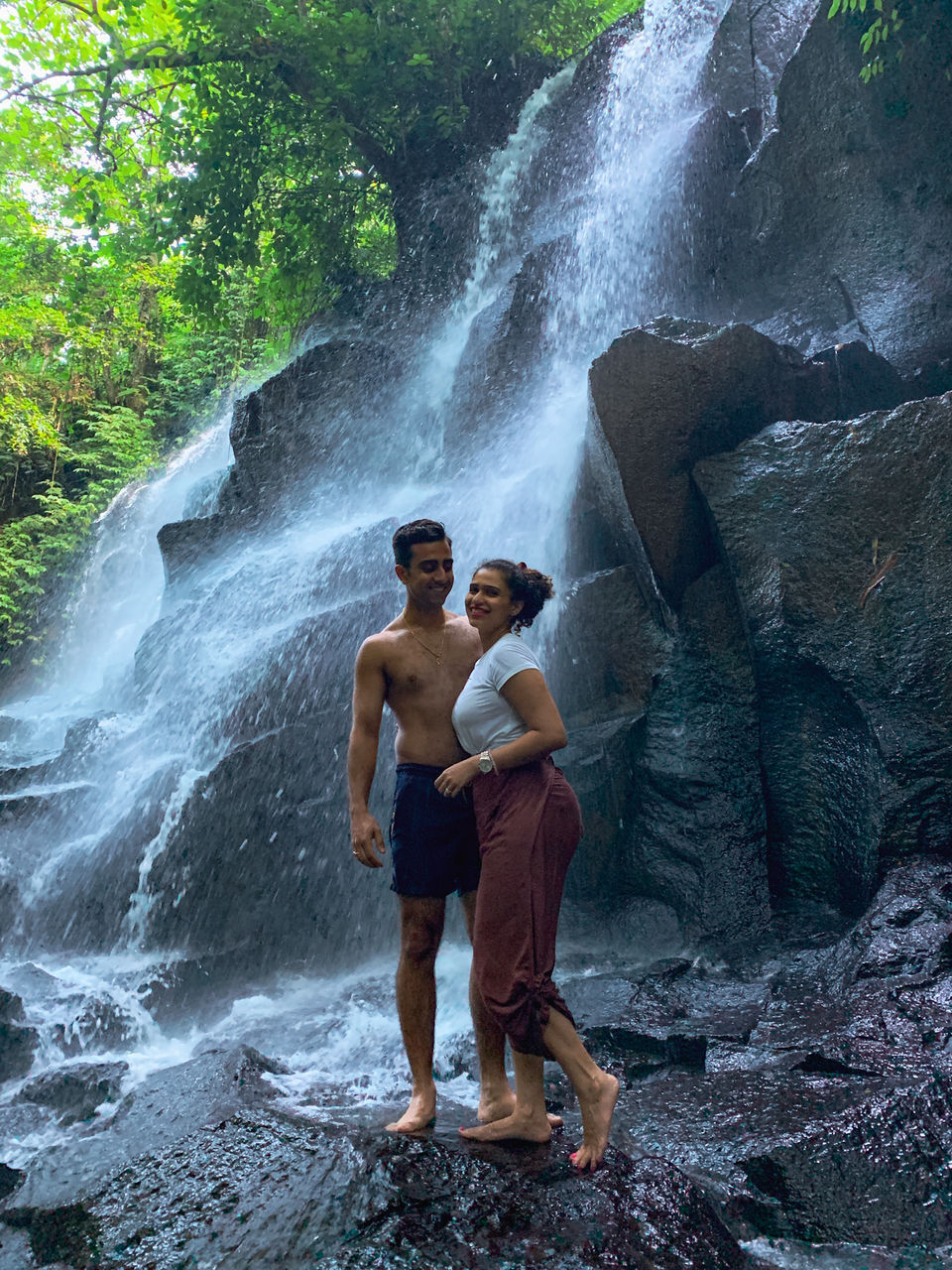 For those nature lover couples, Bali has some of the best waterfalls. Hike into the lush jungles of Bali and immerse in the untouched waterfalls of Ubud. Waterfalls are best accessed from Ubud, and are from 30 to 60 minutes drive. Avoid going late in the evening as it gets dark and unsafe due to slippery surface.
Recommended waterfalls: Tibumana, Tukad Cepung, Leke leke
7. Swing Your Worries Away At The Famous Bali Swing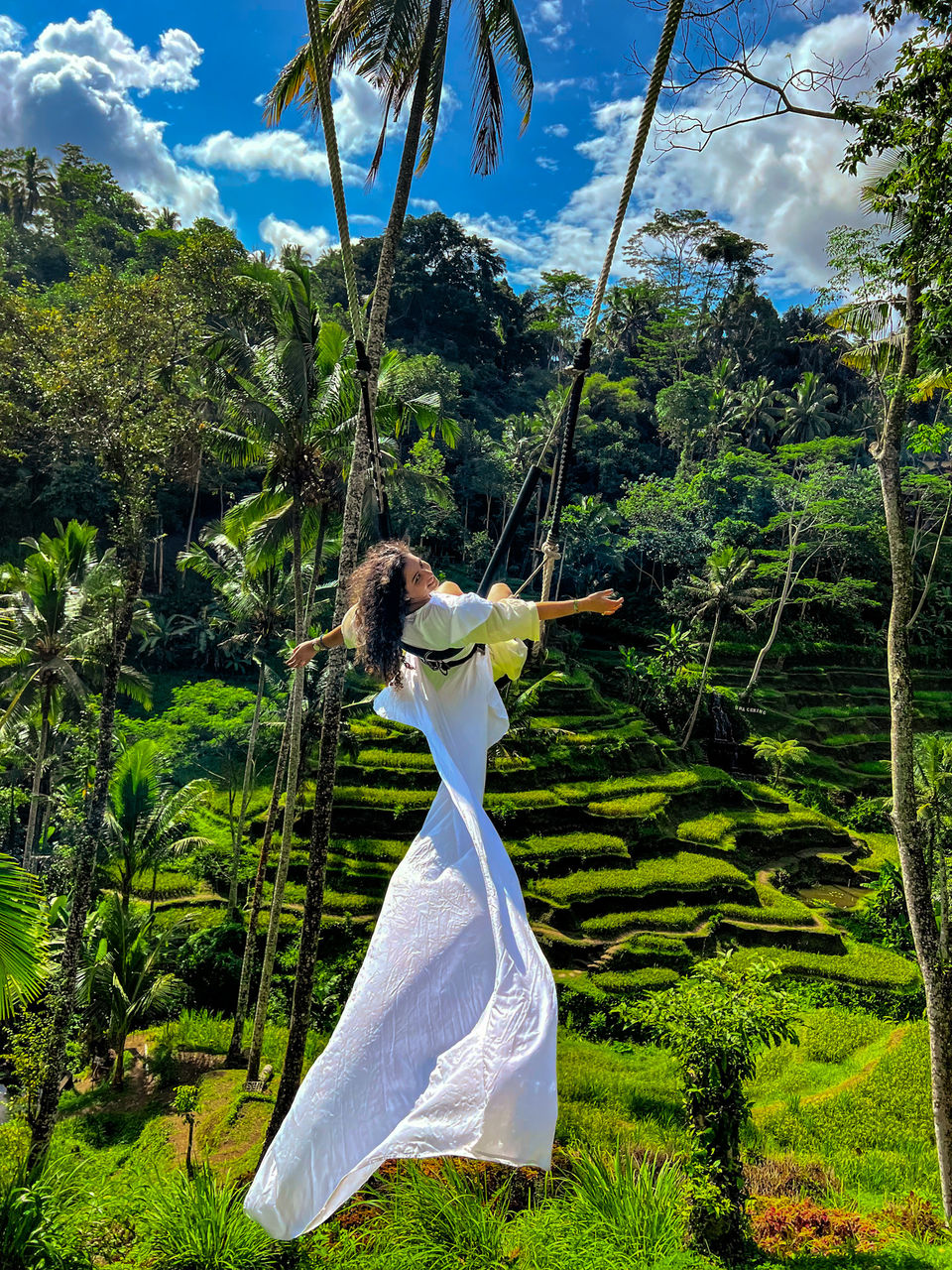 Whether you wish to sit on the swing facing the beautiful rice terraces with your partner or by yourself, it is an experience not to be missed.
Recommended swings: Uma Ceking, Bali Swing
8. Visit Bali's Temples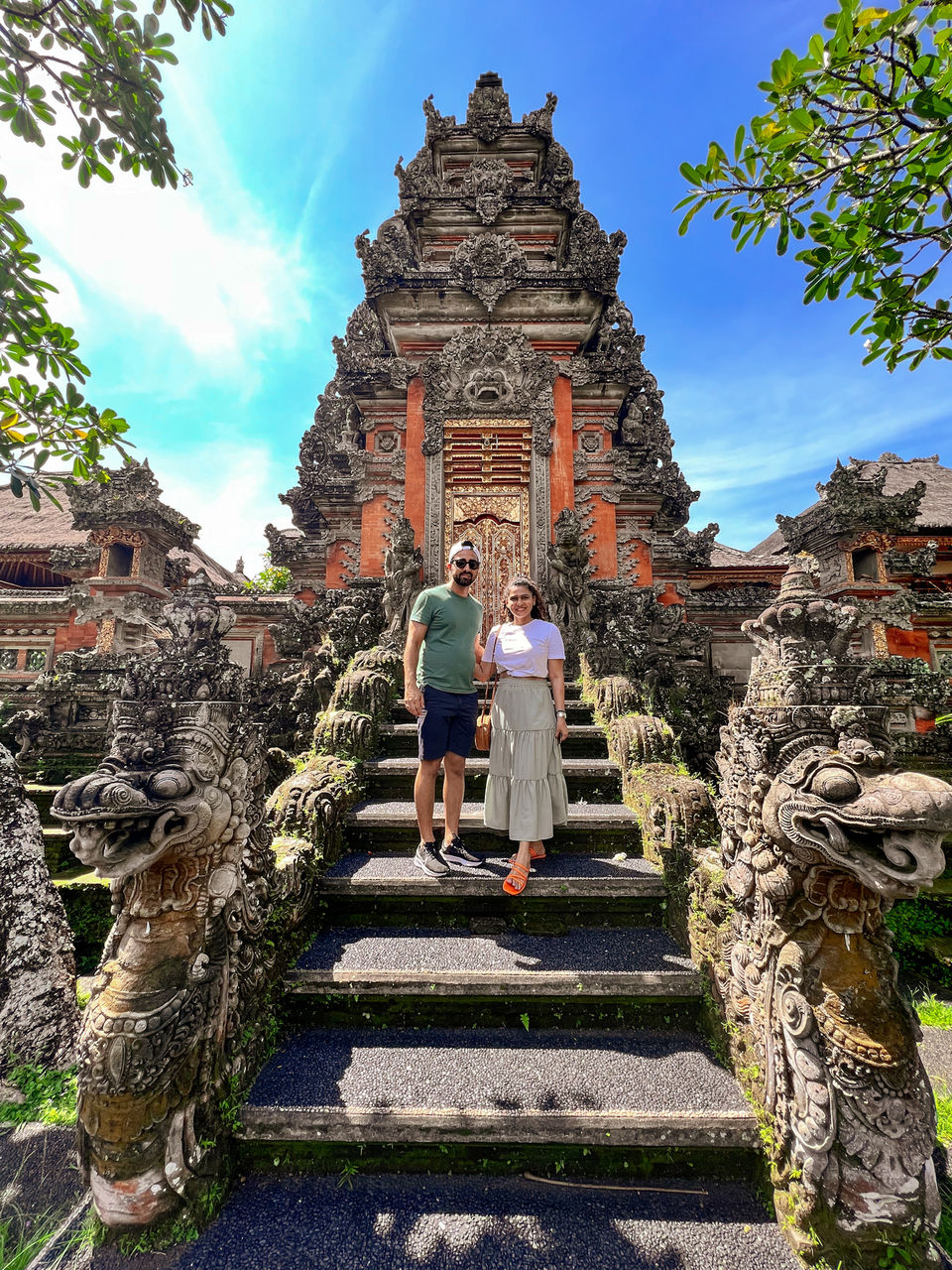 The Balinese Hindu temples are very different to the ones you will see in India. Although they believe in the same Gods, their way of worship and deities is very unique. And even if you are not interested in the religion, you should visit the temples for their location!
Best temples to visit in Bali: Saraswati temple, Uluwatu temple, Pura Tirta Empul, Ulun Danu Beratan temple
9. Go to a Couple Spa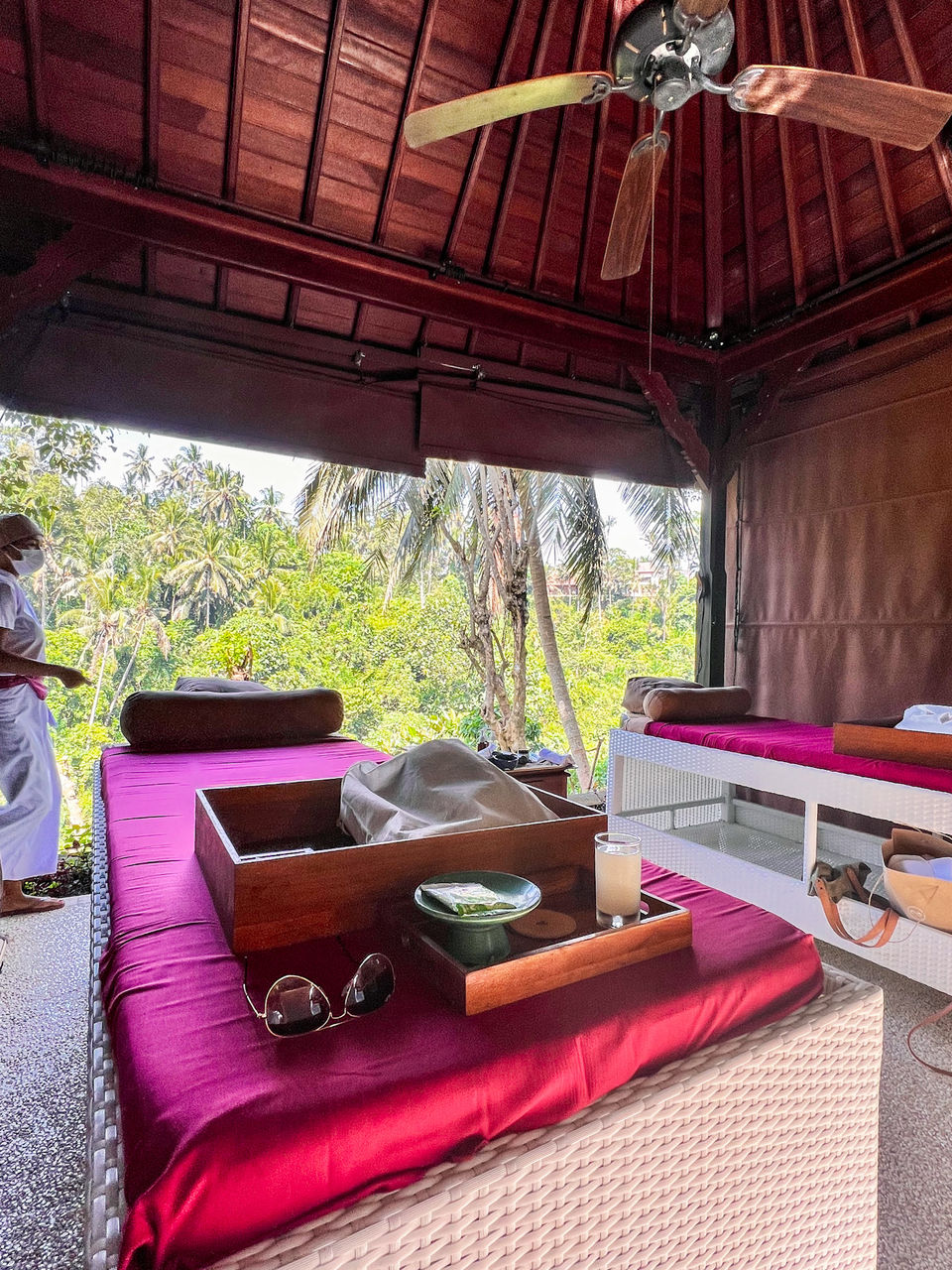 When in Bali you must go for a couple spa! Leaving Bali without a spa session is like leaving your holiday without fully enjoying it. There are many spas around the island, choose whichever suits your pocket!
Best spas in Bali: Prana spa, Spa at Maya Ubud, Anantara spa Uluwatu, Away at W
10. Go for a sunset dinner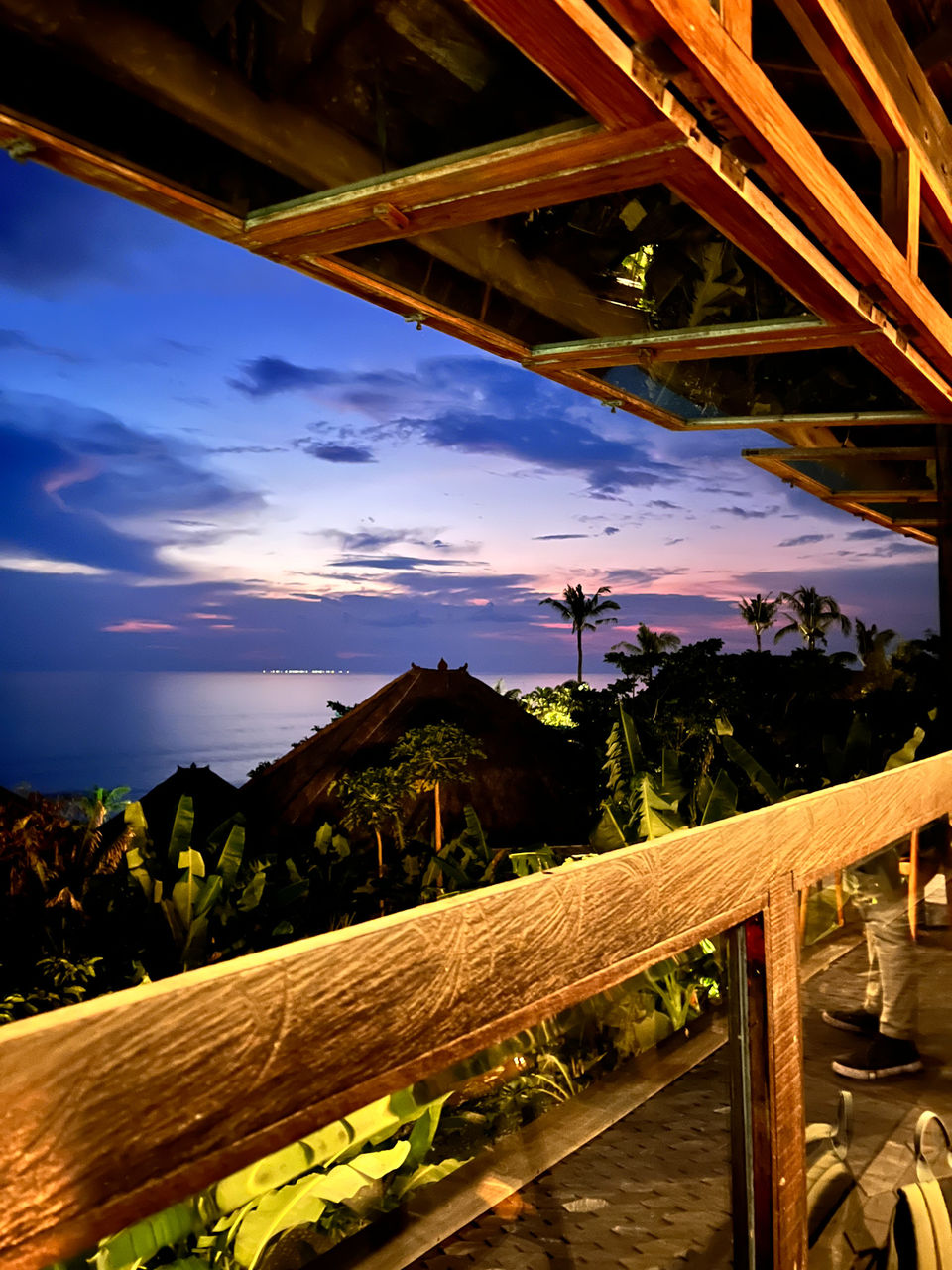 One of the most romantic dinners we had was in 'Mana restaurant' in Uluwatu. Make sure you reach the restaurant by 6:30pm and get a seat by the balcony so you won't miss the sunset. Not just the view but the food is impeccable. I highly recommend trying the laksa!

11. Go on a coffee or cocktail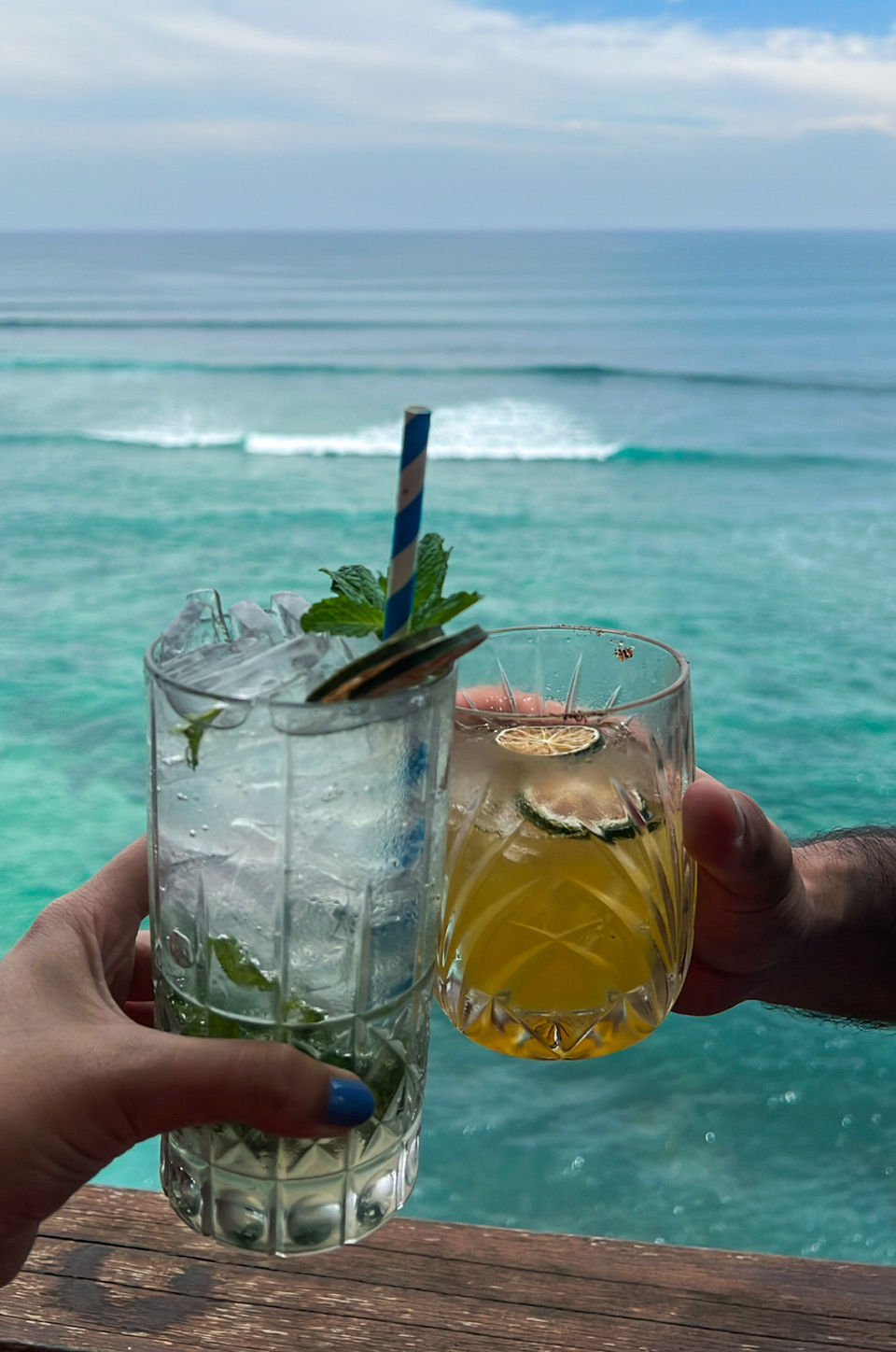 Bali has some pretty instagram worthy cafes and even better Indonesian blend coffees! When you are feeling lazy, just got to a cafe and chit chat over some cake! But if you are in a mood for some cocktail, there is never a wrong time!
When Is The Best Time To Visit Bali?
Peak season in Bali is June, July, August and the start of September. You'll typically find flights are more expensive around this time of year. But it's peak for a reason, the weather is safe to visit.
For the best deals, book in advance by at least 3-4 months and I always use Skyscanner to check my flights.
How Long Should I Stay In Bali?
Five days to one week is a perfect amount for couples. I would recommend staying somewhere more central to access the south and middle of Bali, then on your second week head up North to experience how secluded and beautiful it and the west of Bali is.
Check out this article on Bali: 11 Amazing Free Things You Should Do in Bali For The Best Holiday Ever!
Bali is a place loved by every type of traveller. Especially on your honeymoon you won't have a single minute to be bored! Even if you aren't planning a honeymoon to Bali, these 11 tips will help you plan your next holiday! Let me know in the comments if you need any further help planning your trip!
For more travel stories and information follow me on Instagram @curlytravelmess.
Ready to travel for free? Earn credits and redeem them on Tripoto's weekend getaways, hotel stays and vacation packages after the pandemic is over!
Explore the best of travel inspiration on Tripoto Instagram!