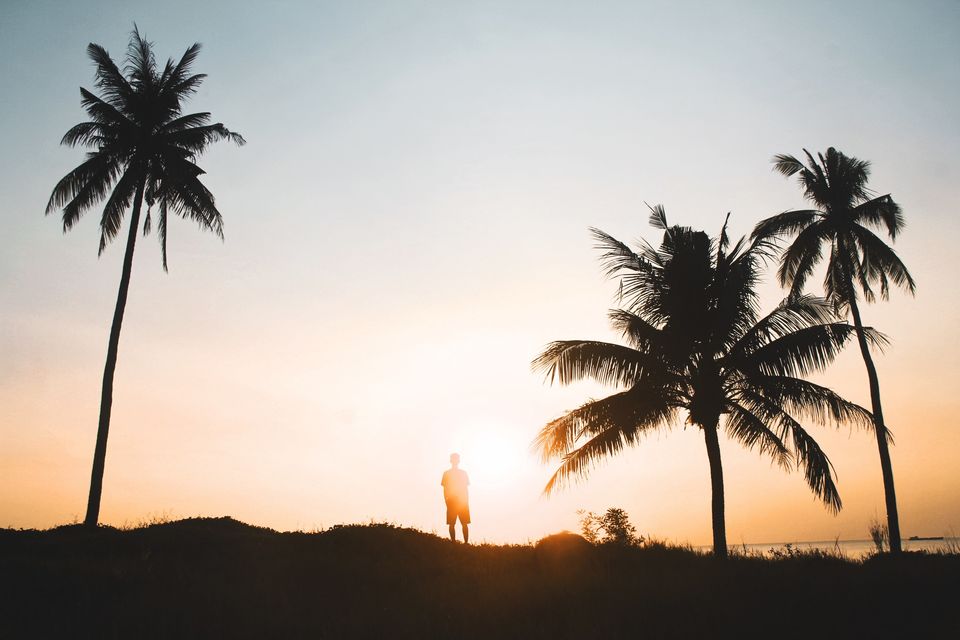 A lot of people dream of visiting Indonesia, yet, Indonesia is a huge country and island hopping can be incredibly expensive, not to mention exhausting. Because of this, it might be a good idea to focus your visit to Indonesia to a single island. This will also allow you to find a single lodging for the entirety of your trip, which is both frugal and practical. Still, with so many beautiful islands out there, how do you make a choice. Well, here is a brief list of the most popular Indonesian islands (for tourists), which might help you make up your mind.
Wakatobi
This less known Indonesian group of islands more than earns its place on this list. For all those diving oriented, which is one of the main reasons people go to Indonesia in the first place, Wakatobi is like no other place in the world.
Those willing to see what the face of traditional Indonesia looks like might want to pay a visit to the Liya Togo traditional village and fort. On the other hand, those who want to know more about nature and wildlife that are indigenous to Wakatobi can do so on in the national park (located on the Kaledupa Island). All in all, if there is one adjective that you can never use to describe a visit to Wakatobi, it's – uneventful.
Bali
Any list of the most beautiful Indonesian islands that doesn't have Bali as one of the items, can immediately be dismissed as invalid. First of all, for those who intend a holistic approach to their Indonesian tour, Bali simply has it all in one place.
Bazaars, restaurants and beaches are amongst the best in the world. Apart from this, Bali is also rich in cultural and historical landmarks. The same goes for those who planned this trip to get in touch with their spiritual side. Finally, Bali villas are amongst the most beautiful and affordable in the country, which makes them an option even for those who are on a bit tighter budget.
Lombok
Those willing to witness some of what the famous Indonesian nightlife has to offer, definitely want to go to Lombok, more precisely, Gili Trawangan, which is the most developed of the islands. Sure, it might not be quite like what you've seen in Bali, yet, there is a certain simplistic charm to the entire atmosphere.
Those who are interested in sightseeing also need to know that Lombok has some of the most beautiful waterfalls in the world. It goes without saying that the Tiu Kelep waterfall is probably the most famous of the bunch. It is located just outside of Senaru Village and you can get there in little less than an hour.
Flores
This particular island was named after the Portuguese word for flowers and never before, was there a more appropriate name for the island. From the lakes of Kelimutu to the spider web fields of Cancar, this amazing island is one of the most distinctive places in the world. In fact, most people who go there use a phrase "out of this world" to describe the island.
One more thing you need to know about Flores is that one of its most famous islands is Komodo, place known for its fierce giant lizards. In other words, if you ever dreamt of seeing the notorious Komodo dragons in person, this might be an ideal opportunity for you. Nevertheless, risking a bite is never a good idea, seeing as how these beasts aren't named dragons purely for their aesthetics.
Seram island
People who are obsessed with sandy beaches, simply cannot afford to miss out on the majestic Seram island and all that it has to offer. This small, yet dazzlingly beautiful island is one of the kind, seeing as how it is home to so many endemic animals. Apart from the white-sand beaches, we previously mentioned, the interior of the island is decorated with rainforests, which create a powerful contrast for visitors to enjoy. One more thing worth mentioning here is the fact that this is a perfect place for all of those who value privacy above all else.
At the end of the day, you need to keep in mind that the list of beautiful Indonesian islands goes on and on. In fact, just the list of honorable mentions would be impressive enough to overshadow some of the most famous tropical nations in the world. Nevertheless, if you could notice one thing, it is that each of the above-listed items has a diversity of activities and unique features to offer. In other words, there are so many things to do, that it might be impossible to visit it all in a single trip. On the other hand, most regular visitors to Indonesia will probably argue that a one-island-per-trip policy, is still the most efficient one.