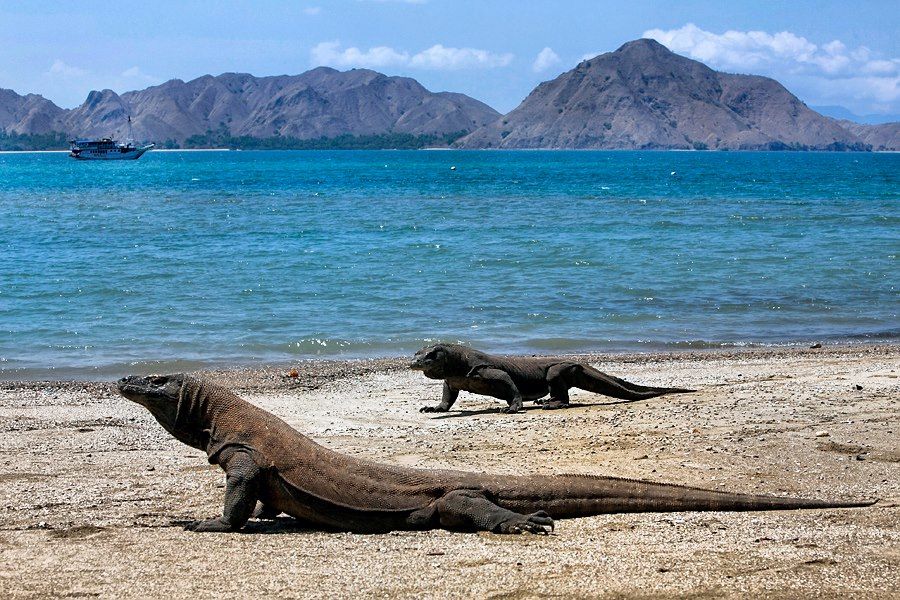 Indonesia has so many interesting places to visit, from west to east we can find and see the beauty of nature, whether it is at sea, beach, forest, mount, hill, river, lake or wherever. Besides of nature, Indonesia is also rich in culture and the historical heritage that makes so many tourists interested and curious to visit.
If you have a plan to vacation or visiting Indonesia, you may need the below advice as a reference "10 fun things to do in Indonesia" to get fun activities and you will get memorable experience if able to going there. Check it out!
1. Diving in Bunaken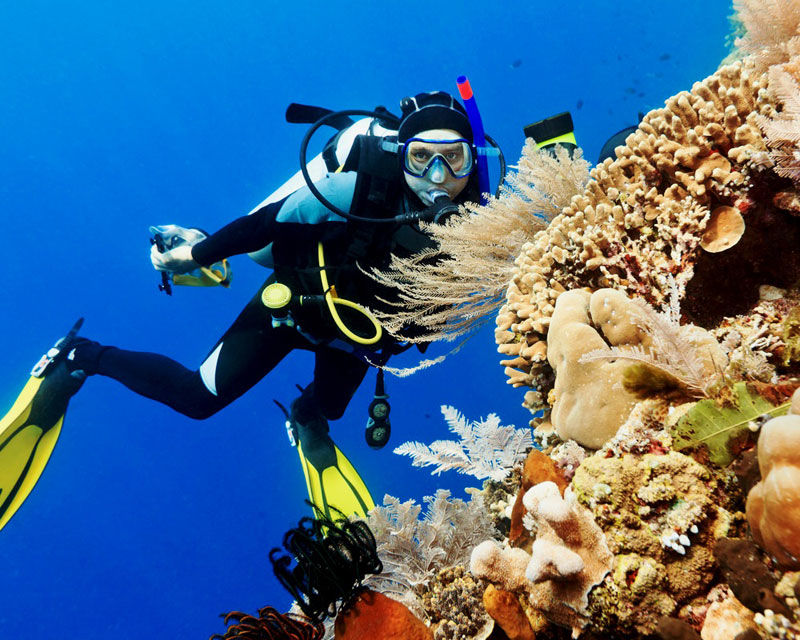 Bunaken is the name of an underwater park in the area called Manado. Manado itself is located in eastern Indonesia, which united with the big island of Sulawesi.
Guess why it called "Underwater Park"? Yes, because Bunaken is the best place in the whole world to see underwater parks such as coral reefs, sea animals, sea grass and sea creatures. You will not find its equal in other countries! World travelers and lovers of diving in the entire universe has been proven that the best place for underwater tourism in Indonesia, one of them is Bunaken.
2. Sunbathing on Kuta Beach
Kuta is the name of a beach in the southern part of the island of Bali. Bali itself also in eastern Indonesia. Who does not know the island of Bali? The island was once used as a shooting location for a Hollywood movie titled "Eat, Pray, Love", starring Julia Roberts. And even one of the locals in Bali are able to make Julia fascinated with Hindu religion, which adopted and used as a way of life by the people of Bali.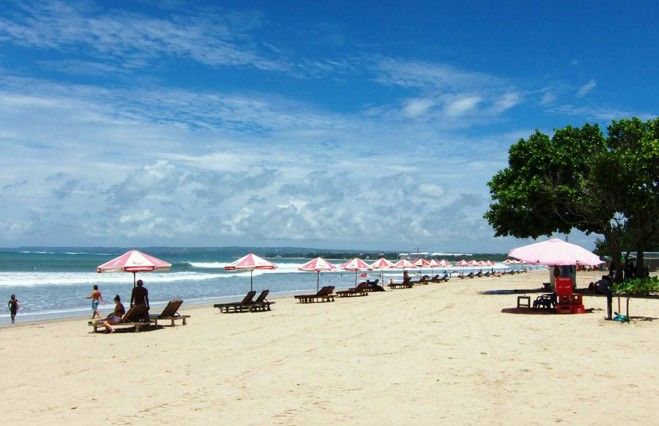 Back to Kuta beach, this beach is famous for its sun is very warm, beautiful scenery and beautiful unparalleled there. You will not sorry to be brown right there. In addition you will also be pampered with a wide range of facilities on the beach as unlimited fun surfing, shouting freely over banana booth, hovering brought by buoys rubber drawn by the marine motor and you might not want to go home soon.
3. Climbing To Mount of Rinjani
Further map of Indonesia travel is still in eastern of Indonesia, the name is the island of Lombok. Lombok Island is a close neighbor of the island of Bali, there are a lot of natural sceneries that is the unbeatable beauty. One of the beauties of nature that must be explored for you is the beauty of Mount of Rinjani.
This mountain has a height of 3726 meters above sea level and is the second highest mountain in Indonesia. It is amazing if you could climb up to the top and enjoy the natural beauty and scent of heaven along the way. One of the best break places during your journey to the peak is Segara Anak Lake. You can swim and feel has been in heaven together with the angel if you are already there.
4. Seeing Sunrise at Mount Sikunir
Sikunir is one of the three highest hills in Dieng. Dieng is a village in the central part of Indonesia, precisely is in the middle part of Java islands. Dieng village is also called "A Land above The Clouds". So called because you will really get to enjoy the clouds around under the roads and meandering climb all the way to Dieng.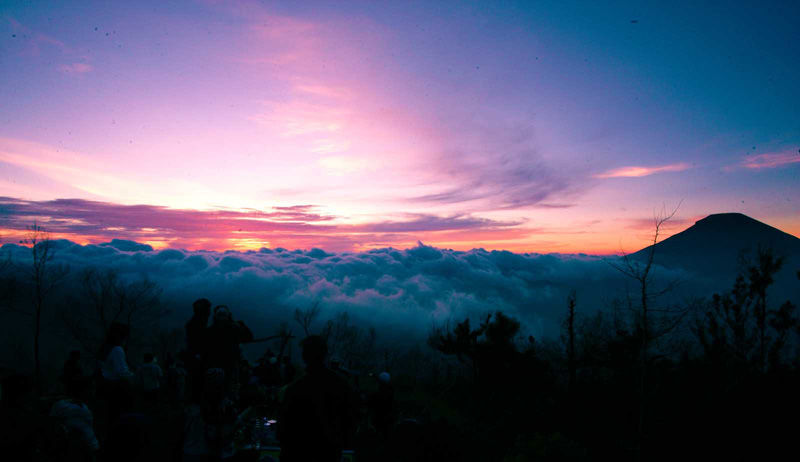 Especially if you go to the peak of the hills of Sikunir, you will absolutely stunned and speechless by the beautifulness of the way to go there and by the scenery of sunrise. It really will be Your best sun that ever existed in this world, you'll find there!
5. Looking at the Ancient and Rare Animals in Komodo Island
Back to eastern Indonesia, in the ranks of the island of Nusa Tenggara, there was an island called Komodo. This island is one of the animal sanctuary made by the local government because there lived ancient animal habitats that have been discovered since 1910, that is Komodo.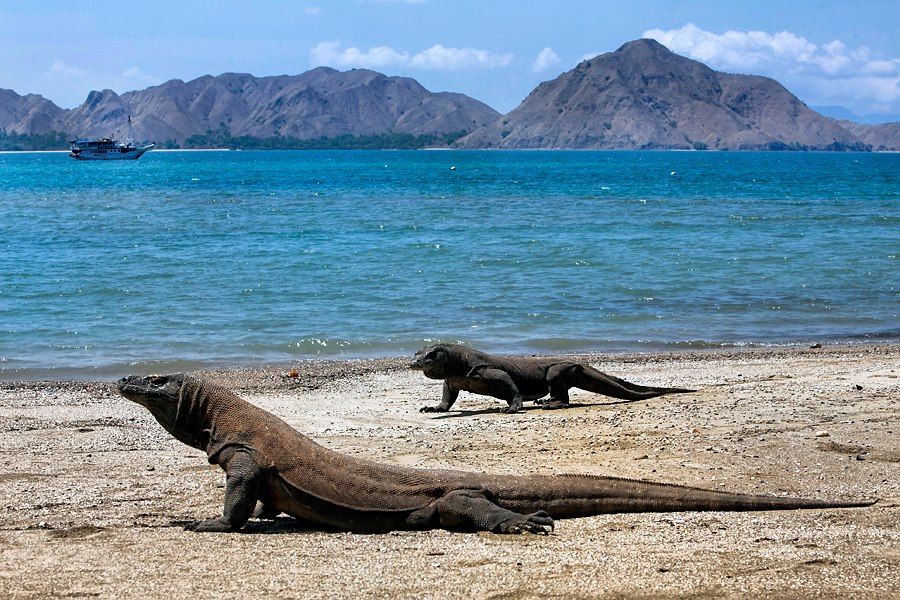 Komodo weight is about 70 KGS with an average body length of 4 meters. This giant lizard is the ultimate predators in the habitat of Komodo islands. Although it has a great body and dragged, but Komodo has a running speed of 20 kilometers per hour, it was also able to dive as deep as 5 meters into the sea and has a good smell of the meat prey as far as 10 kilometers. You should really be at the right distance when you see it and make sure there are tour guides who accompany you.
6. Hold the Hand of Buddha at the Biggest Stupa in Borobudur Temple
In Central Java, precisely in the northern province of Yogyakarta, there is a Buddhist temple called the temple of Borobudur. There, the best thing you should do is go up there and get around on each floor which there are relief paintings that tell about various stories of god.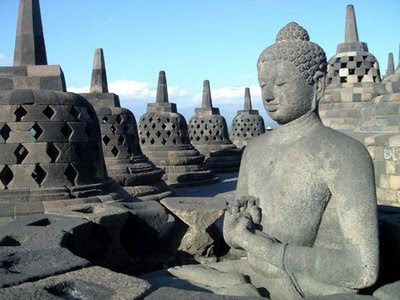 Very nice also if you can reach the peak and managed to hold the hand of Buddha which is in the largest stupa in the top of the temple. Because by holding the Buddha's hands, all your wishes will be achieved. That was what trusted by the people around there. Believe it or not, you must try it because it is a very challenging and difficult thing to do. It because of the distance of the Buddha's hand with a circle of the stupa is about 1-2 meters.
7. Enjoying Yogyakarta City Tour by Riding Andong
Jogjakarta is one of provinces in Indonesia with most tourist destinations and the most visited on the island of Java. Jogjakarta has Javanese people and culture inhabitants which are fused into a deep ethnic structure and being a very friendly city. There are plenty of delicious food and unique souvenir shops that you can visit and look around there.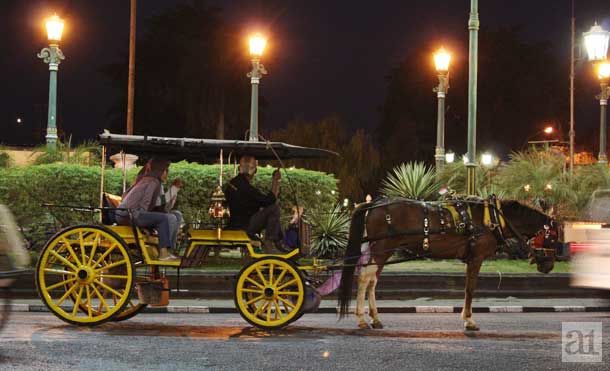 When traveling around the city of Jogjakarta do not forget to use Andong, it is like a pedicab with the horse riding in front of it. By riding it and enjoying the city tour, you will really feel the soul of life in Indonesian people like it is simple, friendly and cheerful.
8. Shopping in Bali: JOGER!
Go to Bali is not complete if you have not been to Joger. Joger is a souvenir shop that became one of the obligatory tourist must-visit when you are in Bali. There you will find a variety of funny words and uniquely Joger as well as a variety of Balinese and Indonesian goods such as various woven bamboo, a variety of Balinese and Indonesian sculptures, various shirts with Bali and Indonesia words, and many more! You can make Joger as Your souvenirs for family and friends when you get back.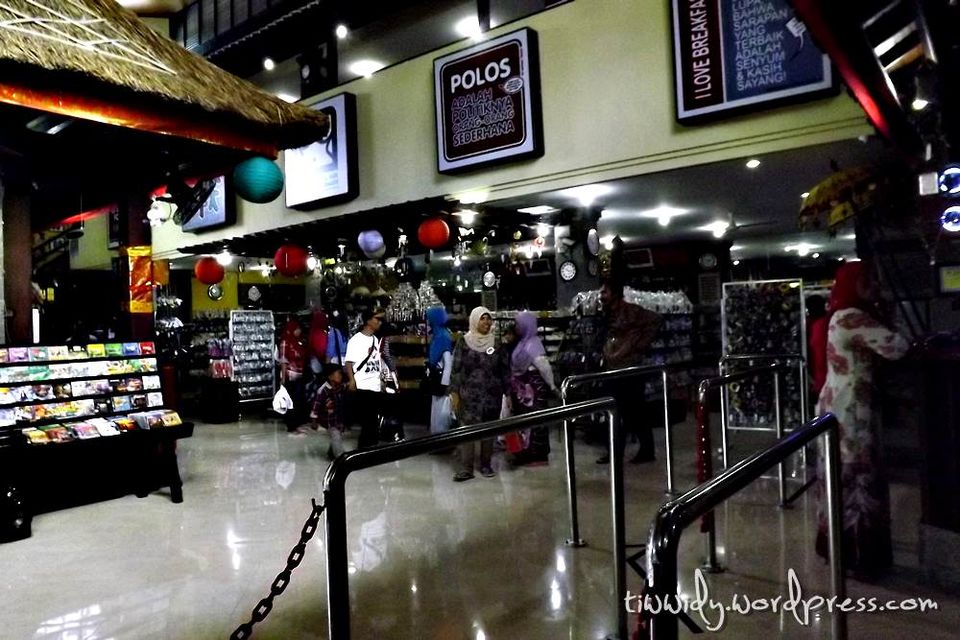 Do not worry about the price, because there are various options of Joger souvenirs with a variety of prices that suit your pocket. Clearly, all sold there are exclusive and are not sold elsewhere because of Joger Souvenir Center is just have two of the store in the world and both exist only in Bali.
9. Say Hello to The dolphins in the Kiluan Island
Kiluan Bay on the island of Kiluan is in the province of Lampung, South Sumatra. There, you will be greeted with a parade of dolphins which are so many and entertaining. The best time to visit the island Kiluan is when April to September and do not visit it at the time of the rainy season because it would complicate access to it. You can touch and give the dolphins food, from a boat that you can rent at a price of USD $ 50 only.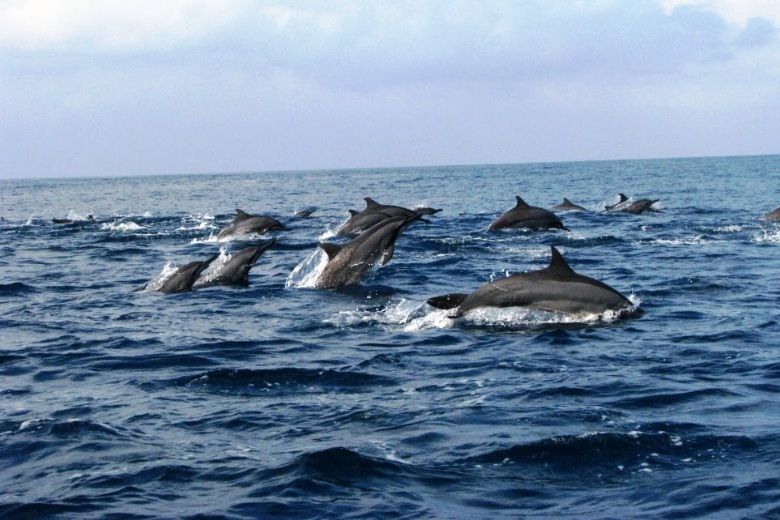 In addition, you can also having fun with do diving and snorkeling there. Because, aside from dolphins are cute and lovely hopping, you can also look cool underwater splendor and unspoiled. Do not forget to buy food and souvenirs typical of Kiluan Island before you return to your home.
10. Snorkeling in Raja Ampat
Raja Ampat is known as the best place for diving and snorkeling in Indonesia! Because, there you will be presented with the blue and crystal clear sea water and a view of the small islands are charming. You can greet clown fish, stingrays and a variety of the pretty coral reef in the waters there. Of course, it is strongly recommended for you to bring your snorkel equipment so that you can enjoy the underwater scenery with satisfied. But if you do not have snorkeling equipment, you can rent them for affordable prices there.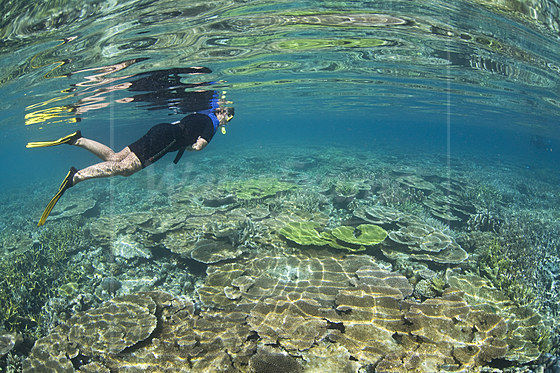 In addition to the charm and sea waters, Raja Ampat also has good road access with a variety of beautiful scenery along the way to snorkel locations. You will be greeted with typical thatched houses of Papua and friendliness of its people around who helps you to find the best spot to enjoy their nature.