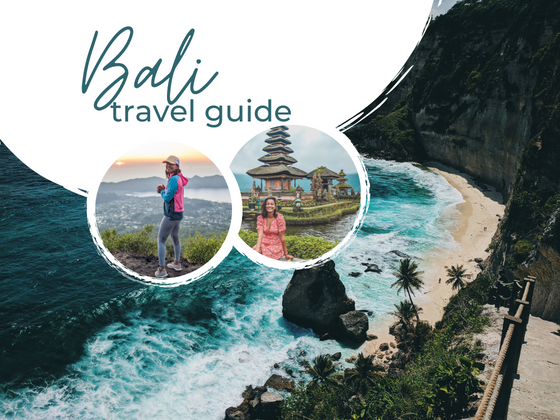 Bali has always been a crowd puller and for all the right reasons! Great food, diverse landscapes, gorgeous architecture and a brimming culture - what's not to love? If you are planning to visit Bali but are clueless you are at the right place. My Bali travel guide takes you through everything you need to know before planning a trip to Bali.
Dive right in and should you have any questions drop in the comments below.
Best Time to Visit Bali
The whole of Indonesia has only two seasons - wet & dry. The wet season can be unpredictable and hence should be avoided. The best time is to visit anytime during the dry season. The dry season in Bali spans from April to October making it the most favourable time for tourists.
Cheapest time to visit Bali
October is the cheapest time to visit Bali. The peak season ends here and most businesses slash prices or offer discounts to tourists. You can save a lot of money on accommodation & flights when travelling in October to Bali. This is also the onset of the wet season so chances are you may encounter occasional showers. The crowd starts dying down which means you can bargain your way through most of the activities.
Best time to visit Bali weather wise
The best months to visit Bali is anytime between April to October. Although June, July & August are the absolute best time to visit Bali. The weather is dry and pleasant. This is also the 'kite season and you'll see the island skies decorated with flying kites. Prices around this time are naturally higher than usual and the island is also the most crowded around the time.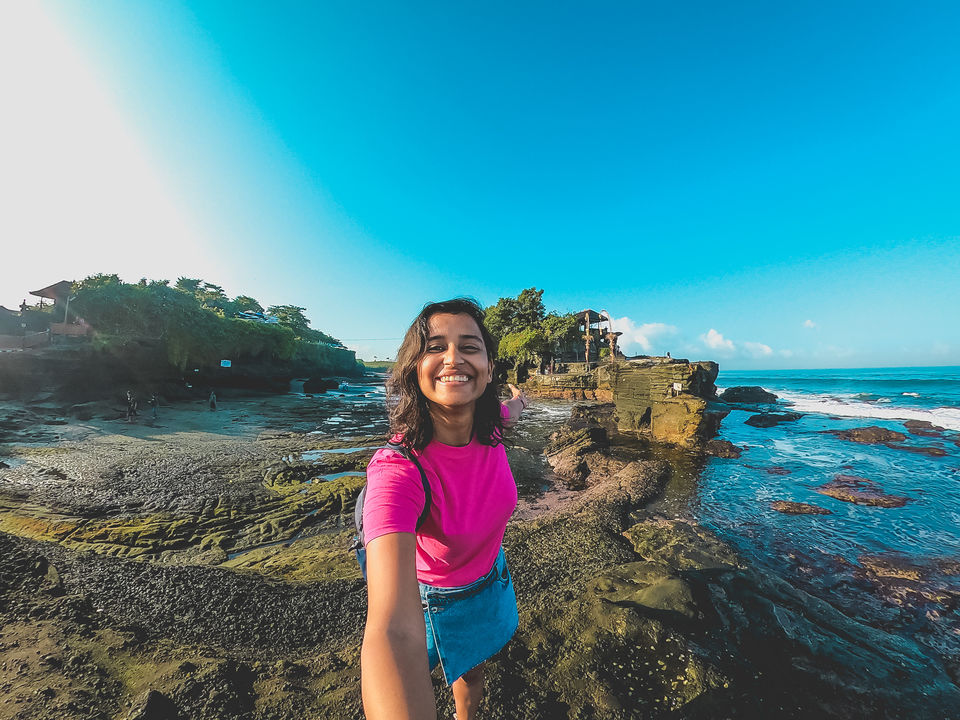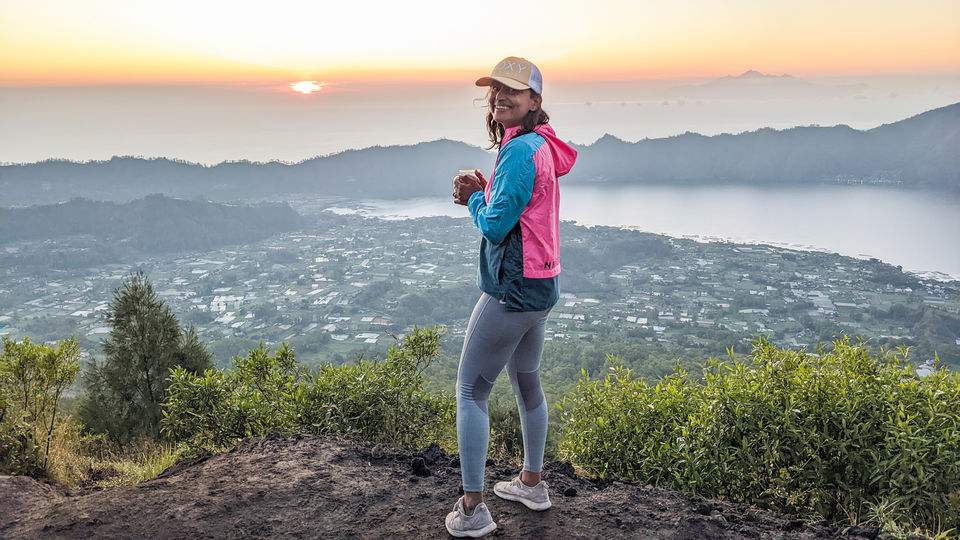 How to get a Bali visa for an Indian passport holder
Bali is a visa on arrival for Indian passport holders. So all you need is your passport & return tickets. The visa costs IDR 500000 (roughly Rs 2600) & you can stay in Indonesia for 30 days from the day of entry.
What to pack for the Bali vacation
Here is my list of essential items to pack for your Bali trip:
Sunscreen: Loads of sunscreen, believe me, you never have enough sunscreen when visiting Bali. Always try and buy reef-safe sunscreen, especially if you plan on visiting the beach.
A raincoat: Tropical weather can be unpredictable. You may experience light showers even in July, especially in Ubud and around. Be prepared by carrying a raincoat or a windcheater at the least.
Waterproof bag and phone case: Very important! Not just if you are visiting Bali in the wet season. Carry a small 6L waterproof bag to keep all your belongings safe for your beach activities.
Mosquito repellant: Another essential item when you visit Bali. Get a one which you can spray and keep handy so that you can re-apply whenever necessary.
Quick-dry towel: A super essential item when visiting Bali. It will especially come in handy for your beach trips. I bought mine at Decathlon, and I love it!
Fanny pack: A must when you are travelling, not only in Bali. Carry a fanny pack to keep your valuables safe. This comes in handy, especially when riding a bike as it can be worn under your clothes or tucked inside the scooter's boot.
Travel adapter: The style of sockets is not the same as that in India. Do carry a travel adapter.
Reusable bamboo/steel straw: Let's travel responsibility, shall we? To minamise the waste, carry your own reusable bamboo/steel straws. You can buy one here.
Aqua shoes: They will come in handy for all beach activities and if you are planning to hike to a waterfall.
Hope my list of essentials to pack for Bali helps you pack better and easy your trip planning.
How to Access the Internet in Bali
Internet connectivity in Bali varies from place to place. While hotels provide free WiFi the signal strength may not be the best everywhere. While I faced no trouble in Canggu, my connectivity in Ubud was sketchy. The cafes on the other hand had great signal strength & so did the co-working spaces. Pretty much all the eateries have free internet access, including some warungs.
Local SIM Card in Bali
It's a good idea to buy a local sim card especially if you are travelling for a longer time. I highly recommend Telkomsl - the signal strength was the best across all Islands of Indonesia. Now the trick is to find the right SIM card for you and not be scammed!
It's best to buy the tourist sim for Bali from Telkomsl's website to get a fair price. This particular plan is only available on pre-order & you can simply pick it up within 14 days of placing the order from listed stores in Bali. The tourist SIM will give a 25GB data quota, 25-minute voice call, and 25-minute international call with a 30-day validity period—for only IDR 100,000.
Plans available at the store are far more expensive and far less lucrative. There are also hidden data limits so always clarify and understand the plan properly. For example, if a SIM card delivers 35 GB of data, that would mean 25 GB of data + 10 GB of multimedia data (to be used on select applications only). Vendors also quote different prices for the same plan! So negotiation is the key. Also, check out Klook for great deals on SIM cards.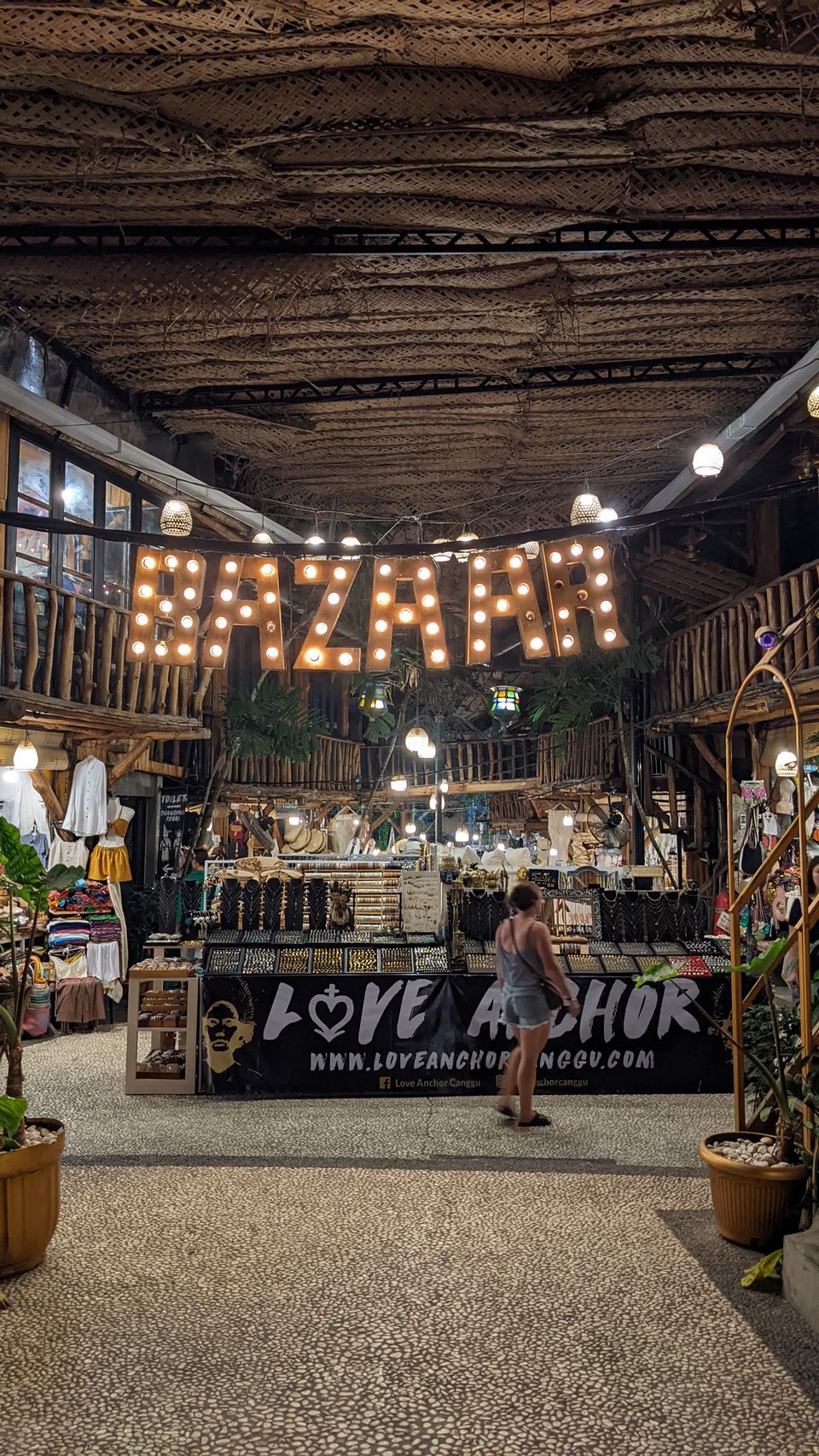 How to Get Around in Bali
Bali has great roads a perfect place for road trips! Getting around Bali is super easy as there's no dearth of options. The best way is either to hire a cab with a driver or to hire a vehicle. Both of which you'll easily find at cheap prices without breaking a sweat. When it comes to public transport you can hail a cab or bike taxi using mobile applications. Or go the old-fashioned way and find a driver from a travel agency.
Hiring a Self-Drive Car
If you are planning a road trip across Bali hiring a self-drive car is a great option. Especially if you plan to cover far-off areas on the coastline. It is also a great way to travel if you are on a family holiday as the roads are amazing and the landscape breathtaking. You'll find many warungs on the way to stop and snack at & there will be endless scenery to stop and take photos of.
Hiring a Cab/Bike With a Driver
Hiring a vehicle comes in handy if you don't want to drive around yourself. The best way to do this is via mobile applications like Gojek, Grab & Bluebird - they are all metered and offer a fair price. You'll also find traditional bike taxis and cabs which aren't metered, simply negotiate your way to get a fair price.
A cab rental for a day trip would cost you IDR 6,00,000 - may it be a half day or a full day trip. Do check for hidden costs like parking fees & drivers' food before agreeing on the cost. To find such rentals either walk into one of the many travel agencies, check with your grab/gojek driver in case they'd like a side hustle or book one via Traveloka.
Bike rentals in Bali
By far the best way to get around in Bali is to hire a bike. There's a variety of them available across the Island for all experience levels. Needless to say, rent a scooter only if you are an experienced driver! Bali roads aren't for learning to ride a bike. Be a responsible tourist and do not ride a bike in Bali for the thrill of it.
Rentals start at IDR 50,000 a day, not including petrol. You can get the cost down for longer rentals of 1 week or more.
If you like to surf the bikes come with an attachment to hang your surfboard on, at no extra cost.
The average cost of travelling in Bali
Bali is a destination for backpackers & luxury tourists alike! There's no dearth of hostel dorms or luxury villas. I travelled solo to Bali on a budget and my Bali travel guide chalks at the cost basis of my experiences. I booked private rooms with aircon & ate out every day. The average cost of two weeks stay was Rs 50,000 (inclusive of accommodation, food, bike rental & activities).
I have stated the basic cost below to help you plan your budget for the holiday in Bali.
Cost of accommodation in Bali
Bali provides all kinds of accommodation options. A bed in a comfortable dorm room starts at Rs 300. A private room in a homestay or a small boutique hotel will cost you Rs 600. Luxury hotel chains start at Rs 5000 & villas vary depending on the length of stay.
The best way to book is via Agoda, they offer the best deals. Some hotels also provide a better rate if booked directly. So if you are pre-booking do check with the hotel too.
Cost of eating out in Bali
Bali is a foodie's heaven! Indonesian food. From local Indonesian food to Australian BBQ you'll find it all. Street food & local warungs are the most pocket-friendly options with a meal starting at Rs 100. Upscale cafes would have meals starting at Rs 300. A coffee would cost you Rs 150 and so will a Bintang beer. Water is free at most eateries with a few exceptions where you'll be changed for a bottle.
Miscellaneous costs in Bali
Apart from the cost of getting around, accommodation, food & drinks there are other various costs you may incur depending on your interests & needs. Note that the entry costs for temples have changed post covid and also differs as per the tourist season. The cost of scuba diving varies from Rs 5000 around Amed/Legion to Rs 10000 in Nusa Penida. A day trip to Nusa islands starts at Rs 5000 depending on the island & activities you choose. There's a parking fee for all waterfalls and beaches, ranging from Rs 10 to Rs 50. Trekking Mt. Batur is another popular activity Agents will quote random prices depending on your pick-up location, the price varies from Rs 500 to Rs 2000. When in Bali, you've got to go for a massage, they start from Rs 500/hr and can go up to Rs 4000/hr.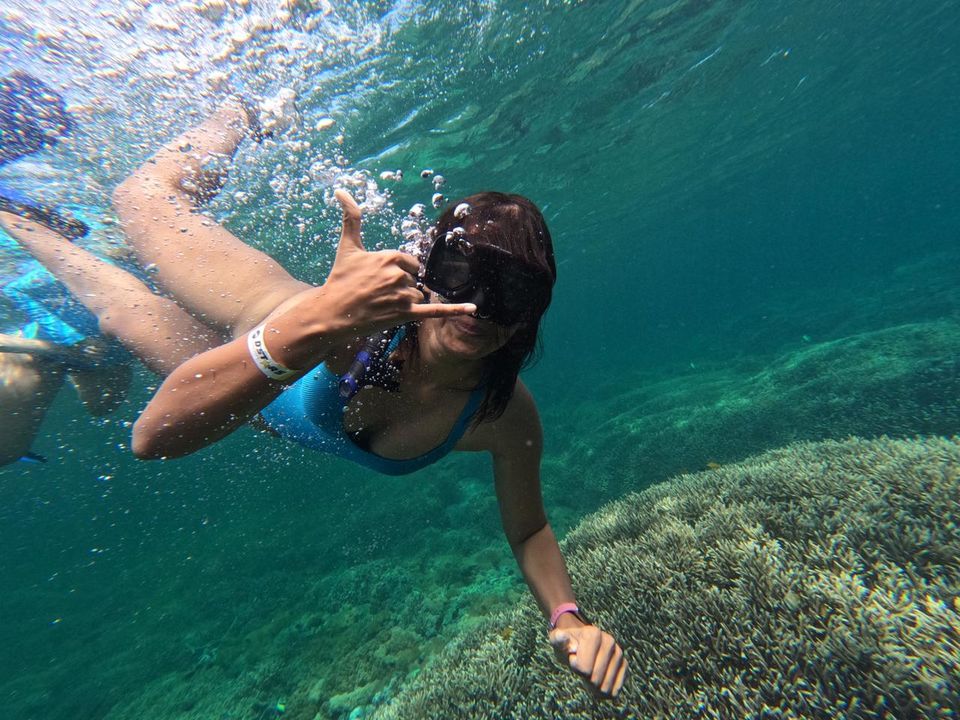 Travel tips to experience Bali on a budget
Bali is a mecca for budget travellers albeit filled with money traps. My Bali travel guide chalks out some of the top tips to be able to travel to Bali on a budget.
1. Eat at warungs. This has got to be the top tip! Warungs are local restaurants that serve Indonesian cuisine with a few exceptions that also serve some western food. Warungs are the best place to try Indonesian and Balinese flavours. And they are cheap! You can have a full meal for just Rs 150. Bali has a bunch of vegan warungs that serve vegan versions of local dishes.
2. Compare prices for activities. When booking any activity in Bali always ask a couple of booking agents & do check web portals. The rates vary and this will help you negotiate better and find a fair price.
3. Look beyond the popular clubs. Yes, we all want to visit the most popular beach clubs and bars, but they are often more expensive than the new ones. Bali has no dearth of beach clubs and bars, explore new ones instead of sticking to the same list that's been floating around for ages.
4. Exchange money wisely. Most businesses in Bali accept cards without a markup fee. Use a forex card at these establishments to avoid losing money in exchange rates. Always withdraw money from ATM attached to a bank to avoid the exorbitant fee charged at ATMs. It will be difficult to find a bank in Ubud, try and withdraw money before entering Ubud to avoid the fee.
5. Use a bike taxi. If you are travelling solo & aren't renting a bike then a bike taxi is the most economical option. They can even go long distances, so you can hop cities without breaking the bank.
Useful application when travelling to Bali
Traveloka: A one-stop solution for every travel need! Best for booking domestic flight tickets, airport transfers & car rentals. You'll also find hotel & activity booking options on Traveloka.
Grab: Ride-hailing application offers great service across Bali. Also, be used to get food delivery.
Gojek: Another ride-hailing & delivery application. They have a vast network across Bali.
Bluebird: Metered taxi, comes especially in handy when Grab/Gojek show higher prices.
Happy Cow: My go-to application to find vegan restaurants when travelling.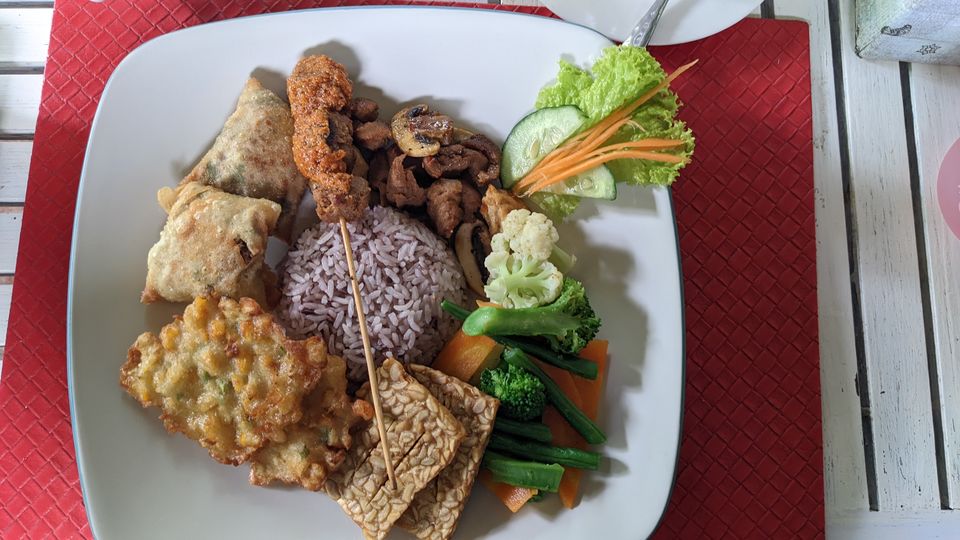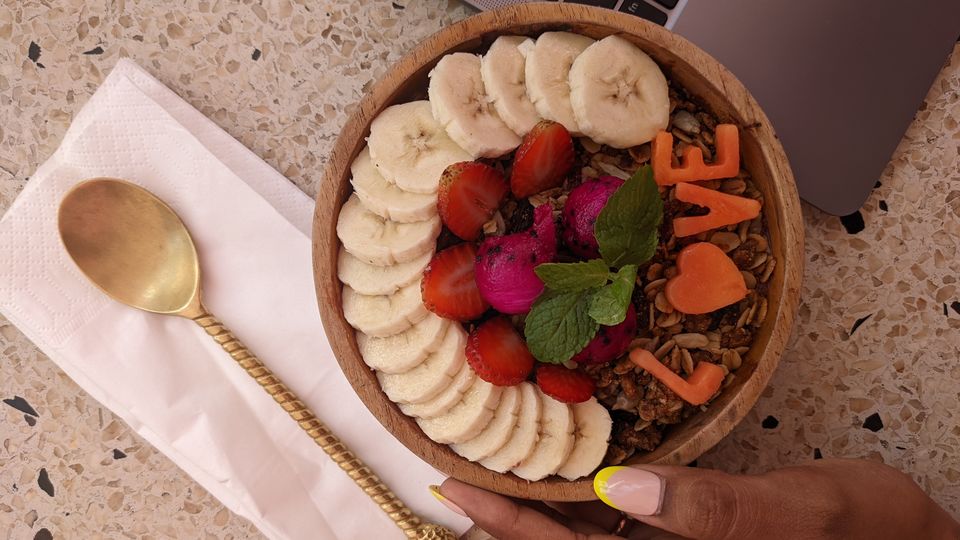 Top 10 Experiences in Bali
Perhaps the most awaited section on my Bali travel guide! The top 10 Experiences in Bali that you must take up:
1. Climb Mount Batur: A treacherous climb up a volcano, yet worth it! This sunrise trek starts post midnight and serves the best views in Bali. The starting point is 2 hours away from Ubud, most companies provide transfers if you are staying in Seminyak, Canggu or Denpasar. Read all about my experience climbing the Mount Batur volcano.
2. Snorkel at Manta Bay: If you aren't planning to scuba dive in Bali you've got to snorkel at Manta bay! Either take a day trip from Bali to Nusa Lembongan or stay at one of the Nusa islands to snorkel here.
3. Go Surfing: Bali is a haven for surfers beginners & experienced alike! If you are new to the sport, you can't be in a better place. Take up surf lessons at Kuta or Canggu. And if you are an experienced surfer rent a board and hit the best waves.
4. Get a Balinese Massage: When in Bali get a massage! And why not? Book a Balinese massage, kick back and relax - it's your holiday after all!
5. Waterfall hopping: Ubud and the surrounding areas are filled with beautiful waterfalls. Go check out some and find a few yourself.
6. Party at a Beach club: The coast of Canggu & Kuta is lined with many beach clubs. All great for a sundowner (and beyond!) order some Bintang and watch the sun go down at the Bali beach clubs.
7. Explore Nusa Penida: Some parts of Nusa Penida island are one of the most instgramable places in the world! And if not for the gram visit the island for it is beautiful. This island offers turquoise waters to swim in & panoramic views like no other. Best to stay overnight and experience small island living.
8. Temple Hopping: Bali is known for its gorgeous temples. Although tourists aren't allowed to enter inside that shouldn't stop you from visiting for these temples are stunning. Some of the must visit temples are: Tanha Lot, Besakih Temple, Pura Ulun Danu Bratan, Uluwatu Temple, Lempuyang Temple Complex, Tirta Empul Temple, Tirta Gangga Temple.
9. ATV Ride in Ubud: By far the most picturesque ATV ride you'll ever take. This one is as thrilling as it gets. You'll ride through mud, cave & waterfalls! Just the perfect way to get your adrenaline pumping.
10. Shopping: There's something for all kinds of shoppers. Boho bags, trendy art pieces, gorgeous swimwear, recycled kink-knacks. Different regions have different specialities so go nuts shopping all over Bali.
Bali was a beautiful blend of adventure & culture. It's not only a popular honeymoon destination but also a great place for digital nomads. If you are yearning a tropical state of mind just pack your bags and head to Bali!
Got any questions? Comment below and ask away. :)
This Bali Travel Guide was originally published on of miles & musings.
Ready to travel for free? Earn credits and redeem them on Tripoto's weekend getaways, hotel stays and vacation packages after the pandemic is over! Explore the best of travel inspiration on Tripoto Instagram!