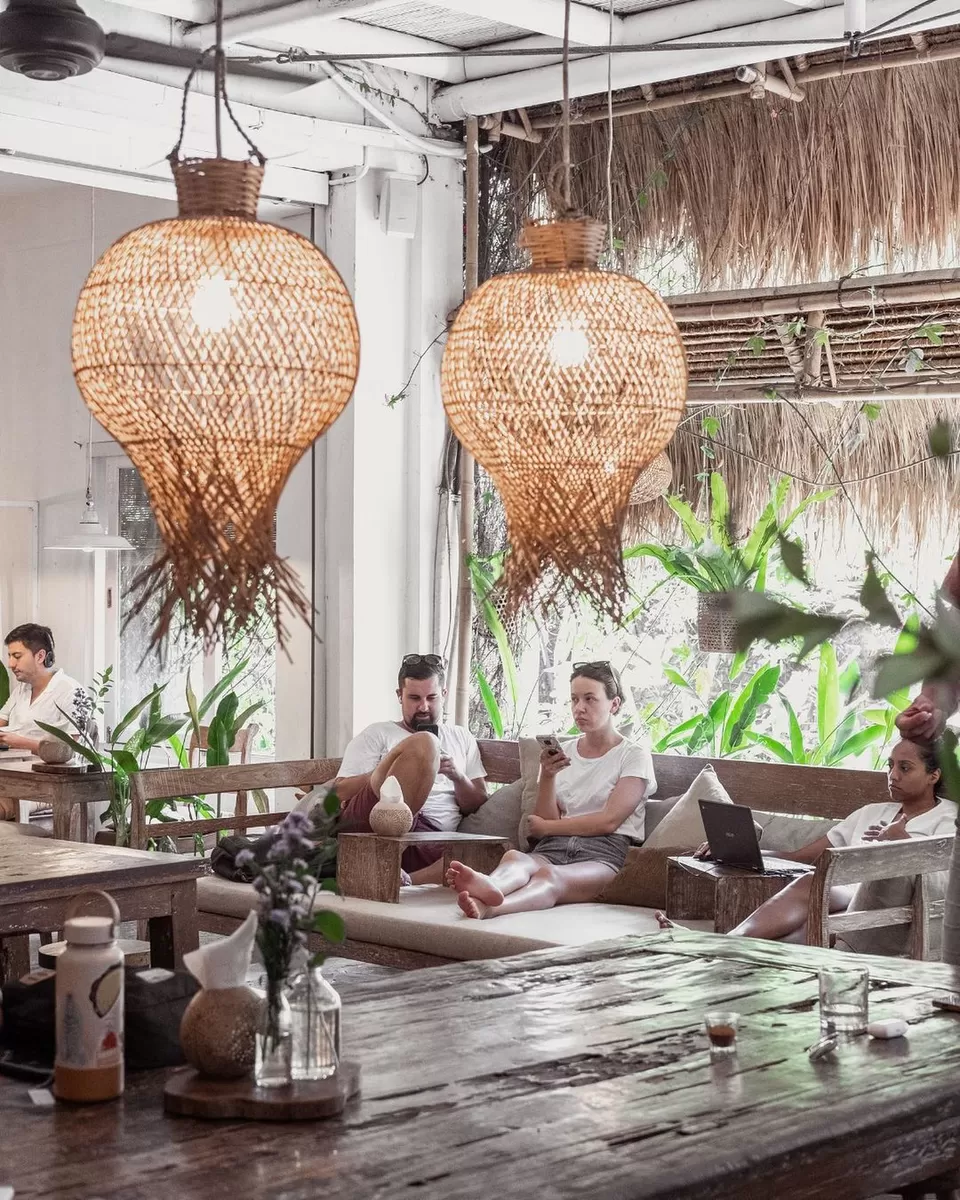 What would your reaction be if I tell you that in a month of living in Indonesia, I ate only at all vegan restaurants & I didn't have to repeat a single one of them? Shocking isn't it? The first thought of most travellers visiting Southeast Asia is - 'oh but they put fish sauce in everything' - well yes & not entirely yes.
They definitely use a lot of animal-derived ingredients in their dishes which may be seemingly vegetarian! But that's not entirely true. Bali is a vegan foodies' heaven. And I know that's a very strong statement, but it's true! The last time I felt my tastebuds were bamboozled was when I tried vegan food in Berlin. And from my travels, Bali vegan food scene comes a close second on my list.
Now, before we jump into the most fun part of the blog (must-visit cafes in Bali) lemme quickly iron out the difference between a warung and a cafe.
What are warungs in Bali?
Warungs mean a small family-owned business, and in the case of food, it means a small eatery or a cafe. If you love to experiment with local cuisine then you must visit some warungs in Bali. They serve only local vegan dishes or veganised versions of the local cuisine.
And if you ask me, you don't want to miss out on the bomb Balinese flavours! While cafes/eateries on the other hand offer cuisine from across the world.
Now that we know the difference between a warung and a cafe. Let's take a look at some of the vegan cafes in Bali in this blog.
Cost of eating out in Bali:
Street food & local warungs are the most pocket-friendly options, with a meal starting at Rs 100. Upscale cafes would have meals starting at Rs 300. A coffee would cost you Rs 150, and most of the cafes charge extra for plant-based milk. A small bottle of Bintang would cost around Rs 150. Water is free at most eateries with a few exceptions where you'll be changed for a bottle.
Must-visit vegan cafes in Bali:
Zest, Ubud
One of the most popular vegan cafes in Ubud, zest is located very close to the city centre & is practically unmissable. This organic cafe thrives and is proudly powered by plants. Zest is a huge multilevel space, with ample seatings and comes with a stunning view of Campuhan bridge. And if the view isn't enough the giant tree in the middle of the cafe steals the show! I'd recommend you either book in advance or come during a non-peak hour to find an empty table because this cafe is always busy!
Must try: burgers & smoothies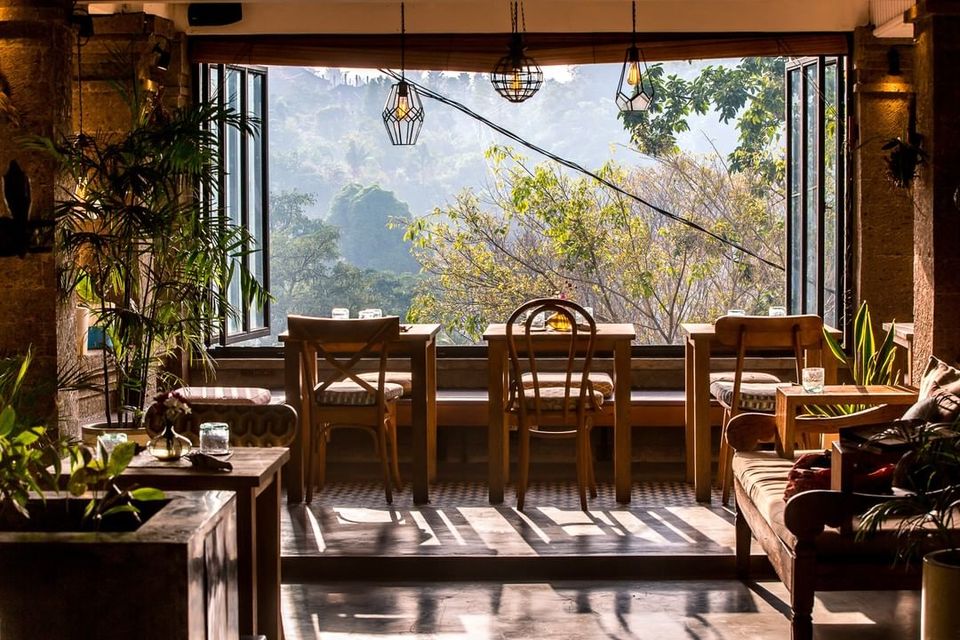 Kynd Community, Seminiyak
Perhaps the most Instagrammed cafe in Bali! We've all seen the picture-perfect smoothie bowls and one just can't forget the pictures of the bright pink walls!
The kynd community is a paradise of an eatery. Their menu features local, Indian & western flavours. This all-vegan cafe also sells vegan cookbooks and sustainable cutleries. In addition to that, they also offer cooking lessons! A cosy space with outdoor & indoor seating options that's especially busy in the mornings.
Must try: smoothie bowls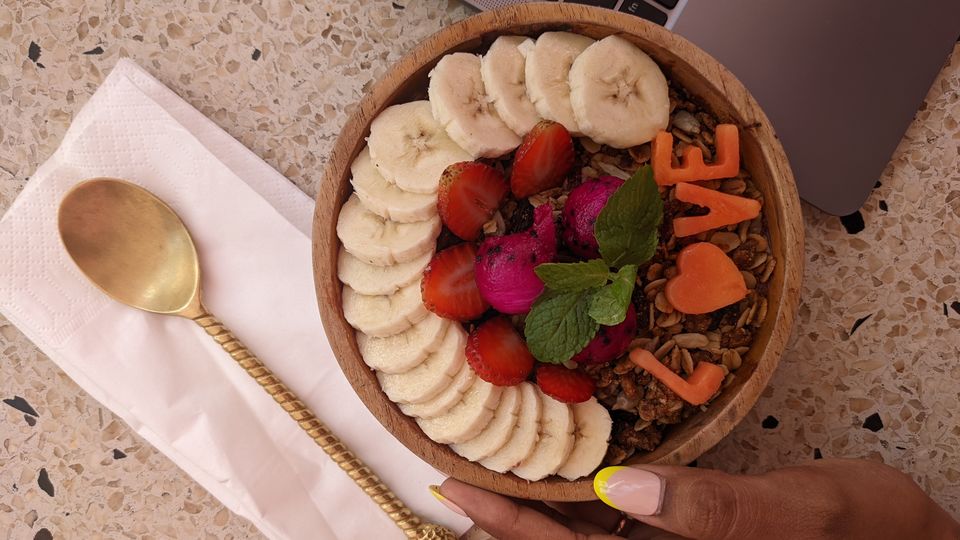 Bali has a flourishing sustainable scene and one of the most tranquil places is Moksa, Ubud. A perfect place if you are looking for calm and quiet may it be to unwind or even to work! The food heroes the locally grown ingredients in cuisines from over the world. One way to take back the unique culinary experience from Bali is by signing up for one of the cooking classes at Moksa, you'll love it!
Must try: Moksa Satay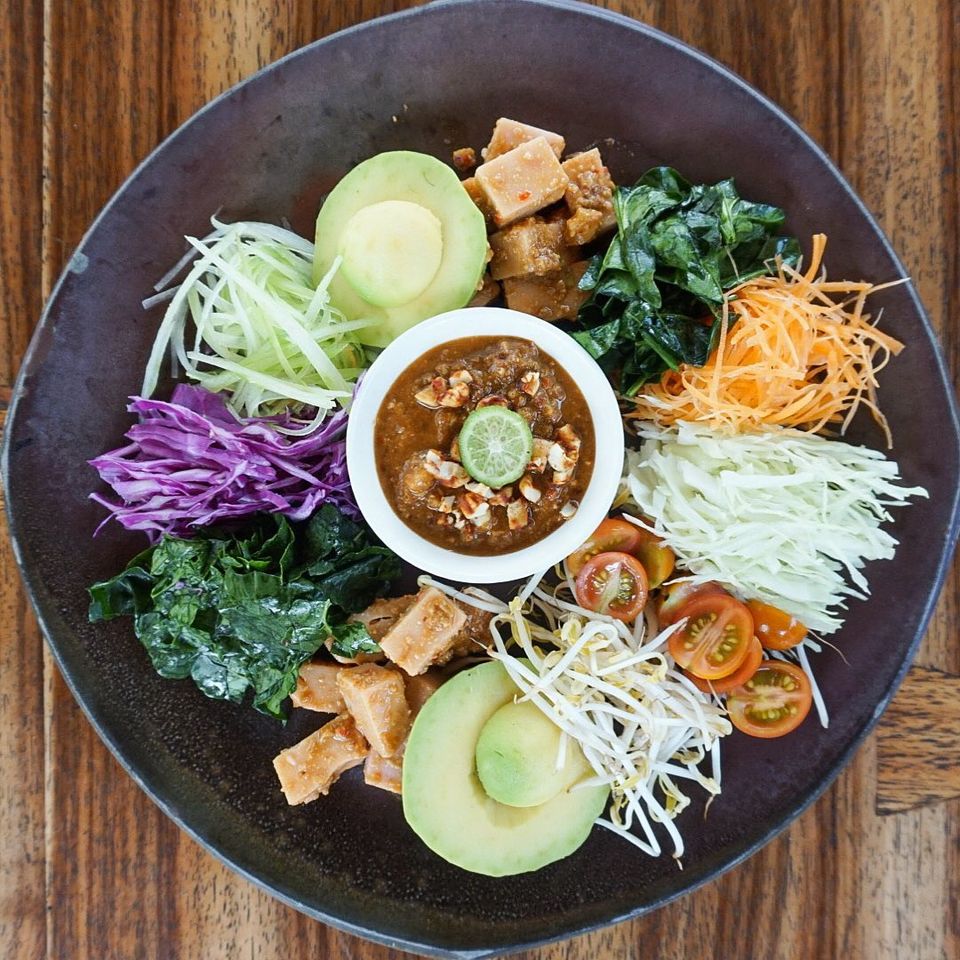 This multi-level cafe is the perfect spot to work from or just chill with friends. The secret spot offers a huge space where you are greeted with a whiff of Indonesian coffee! The menu features plant-based versions of all the best cafe food, sandwiches, scrambles and pizza they've got it all.
Must try: pizza & coffee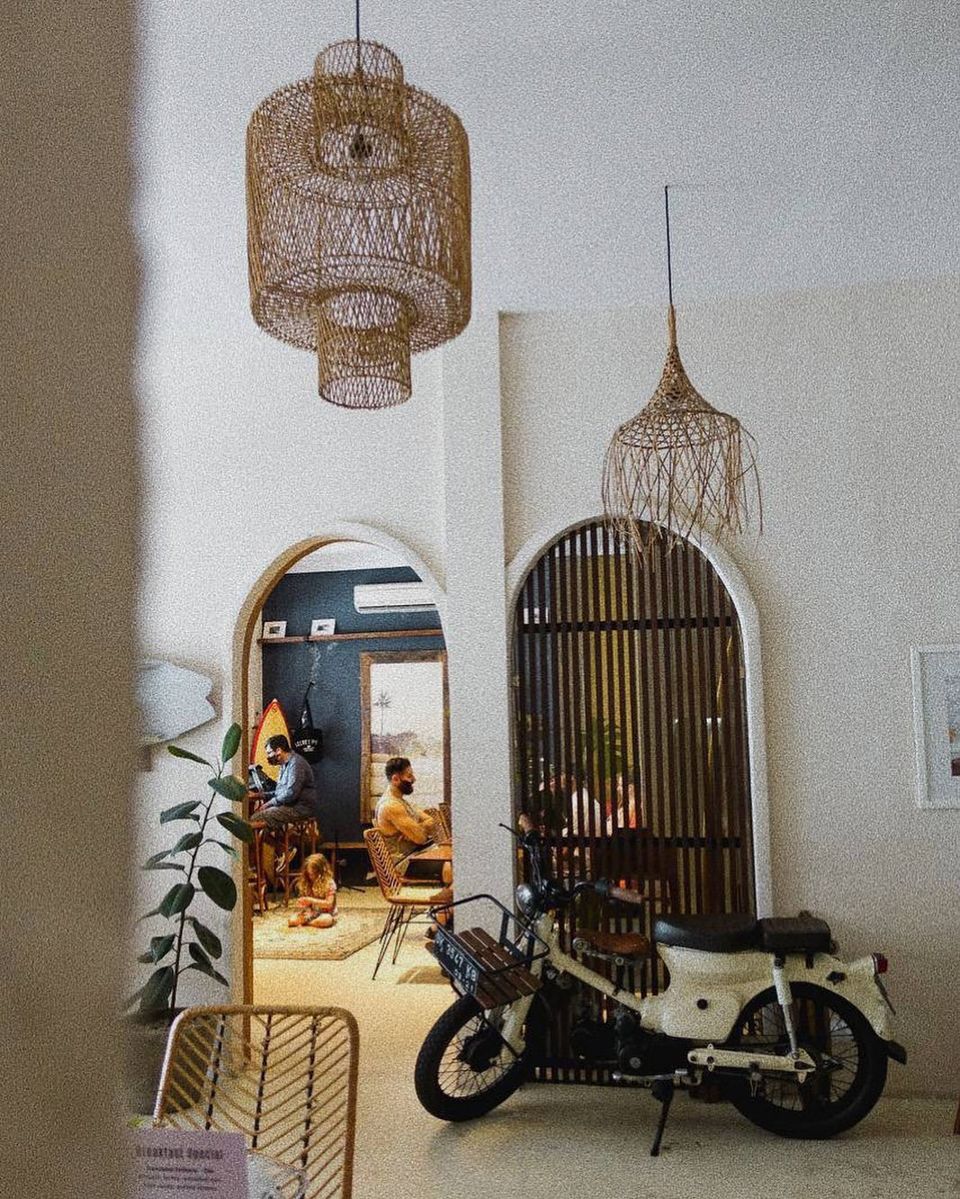 This adorable cafe overlooks the rice fields in Canggu. This one is great for a casual hangout, with a separate bench in case you wish to work from the cafe. While the menu features a variety of food, I say it's best for a hearty breakfast of the champs! They even have breakfast deals every day, so grab them while they last. Oh, and while you are at it do order their coconut water, for the 'gram!
Must try: pancakes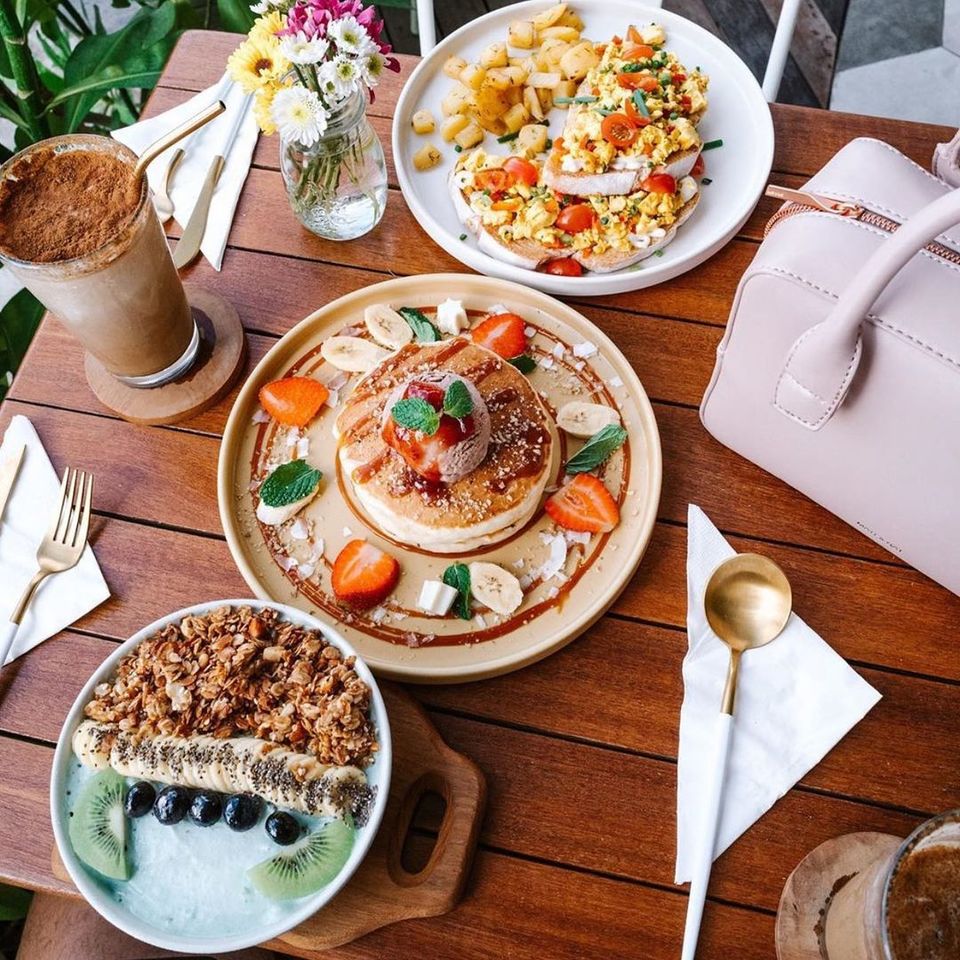 This family-owned cafe showcases the passion for Asian food! Cafe Manggis offers a wide variety of fusion Asian dishes, needless to say, all plant-based! If you are generally someone who is scared to try authentic alien flavours, Manggis is the perfect spot to experiment. It's made with loads of love for everyone's tastebuds featuring the best of Asian cuisine. But if you are looking for western flavour bombs, don't be disappointed Manggis has that too.
Must try: Spicy Bakso Laksa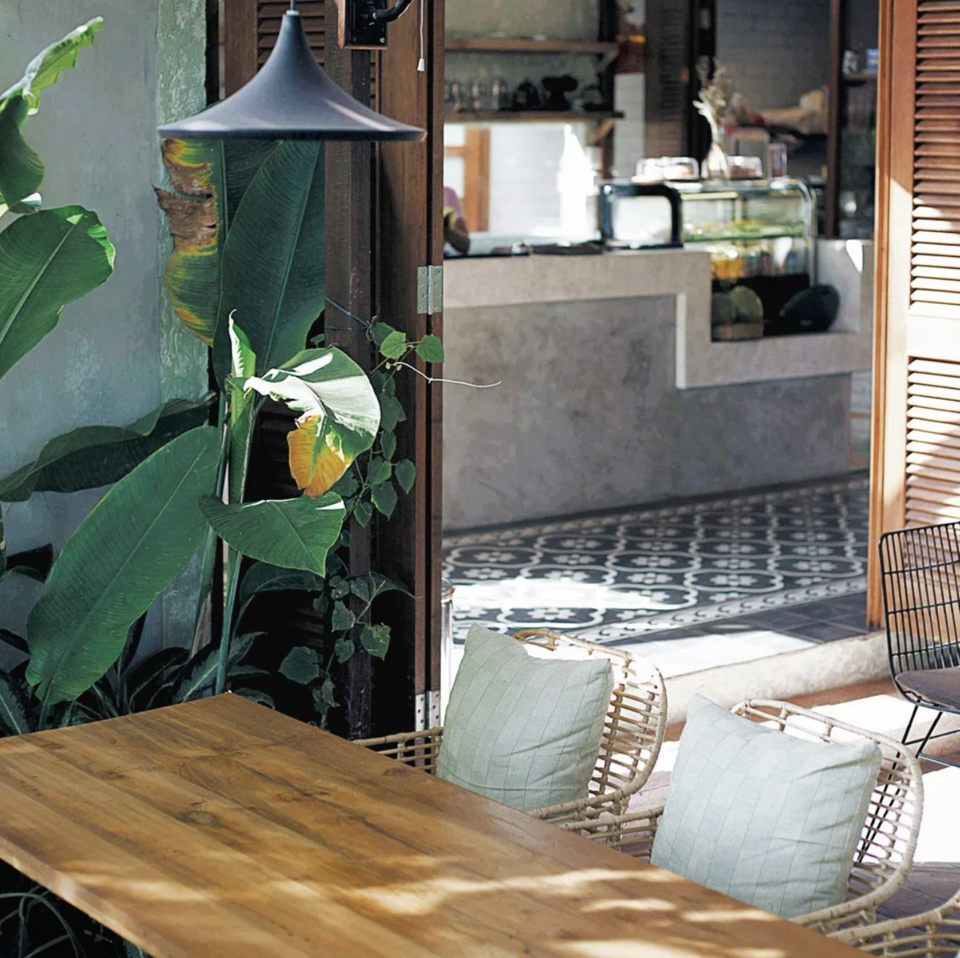 Alchemy in Ubud is a zero-waste plant-based kitchen. Everything about this place amplifies zen! They showcase raw-vegan food and undoubtedly ace the flavours. If you are wondering what's raw food? Raw cuisine means that the food is not cooked or heated above 43 degrees Celsius/110 Fahrenheit. In case you aren't in the mood for experimentation, they have a couple of gently cooked food items too. Apart from the cafe they also have a culinary academy and a yoga/meditation centre.
Must try: papaya spring rolls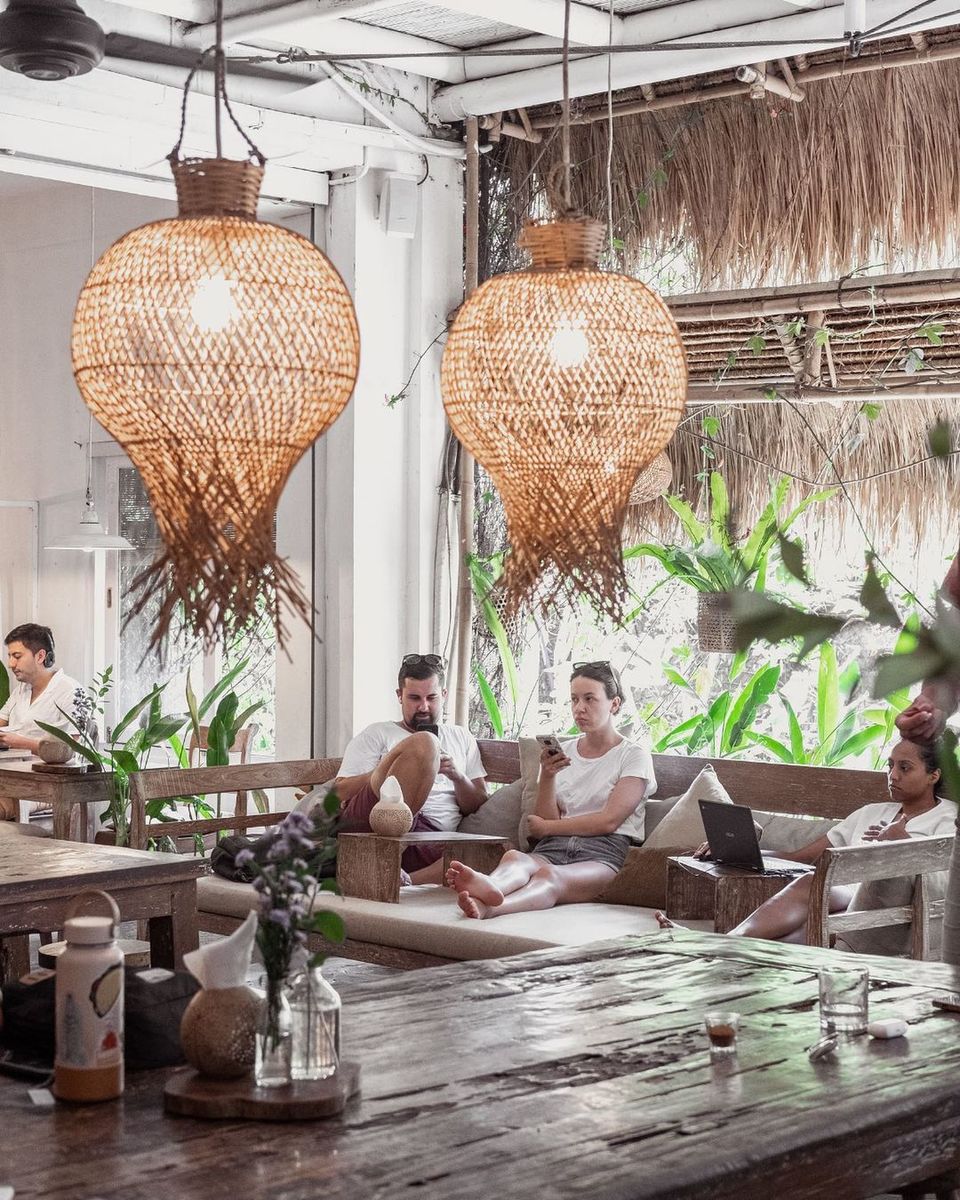 Hope you loved reading my guide to travelling as a vegan in Bali. And will give the cafes a try! And for those who are looking to try the warungs, my guide to vegan warungs in Bali will be out super soon. Till then tell me your favourite vegan cafe in Bali in the comments below.
This guide to must-visit vegan cafes in Bali was first published on Of Miles & Musings.
Ready to travel for free? Earn credits and redeem them on Tripoto's weekend getaways, Mindful Retreats, hotel stays and vacation packages after the pandemic is over! Explore the best of travel inspiration on Tripoto Instagram!