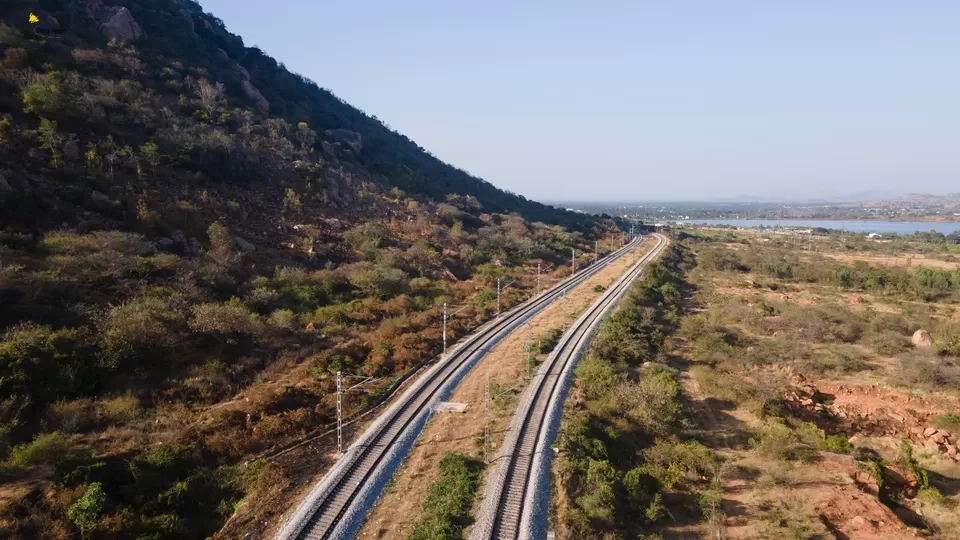 We all need that one place, which is not crowded, helps you breathe better, makes you gasp at sights, makes you slow down and have a meal in peace without the pressure of queueing or having long wait times. We all do
One such place, that caught my fancy first in 2014 and later this year was Makalidurga, 65 kms from Bengaluru. Its a small hill range that has lakes on either sides of the hill, and a little railway track that runs along the valley. This is the route the train takes when you need to go from Bangalore to Hyderabad/Satya Sai Prashanti Nilayam. Karnataka's forest department has classified this as a light trek, and its a protected range, so you need to book online before you go (Eco Trip Website)
The trek has a steep ascent and needs good shoes with grip. Carry around your bottle/glucose since there is no shop once you cross the railway track to get inside the hill range. I started the trek and did only about 45 minutes of trekking, which covered 60 minutes. The people with me were tired, and we also ran out of water, so we decided to abort the trek and get back down. We were greeted with a tender coconut vendor by the side of the railway track.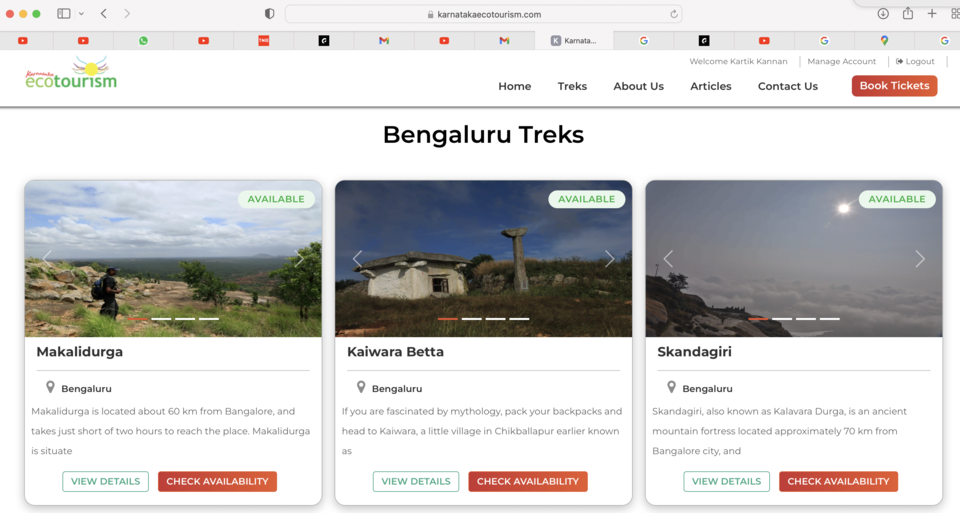 History of Makalidurga
Makalidurga is a special trek which has a Railway Station as its base. Although the temple devoted to Muthurayaswamy is the actual starting point, it is a thrilling walk from the Railway Station to the temple for two kilometres.
Makalidurga has got its name from two sources, according to legend. Firstly, Makalidurga is named after a woody climber called "Makali Beru" or Makali Root, the juice of which is used to prepare a health drink. Some medicines also include juice because it purifies the blood.
Secondly, the 'Palegar' or ruler named Makaliraya used the fort as his granary during the late 1800's and that is how Makalidurga got its name.
Makalidurga is full of legend and history, because it is believed that Markandeya Rishi performed penance here.
Makalidurga has seen a lot of change of hands. In the beginning, rulers of the Vijayanagara Empire held the fort. But, as a result of their decline, the Nayakas ruled the fort. Later, Shahaji Bhosle, the father of Chhatrapati Shivaji, controlled the fort when he was ruling the Doddaballapur region during the 1600's.
Makalidurga is about 60 kilometres from Bangalore, and just 15 kilometres from Doddaballapur and is easily accessible by road and railways. It is an all-season trek for beginners as well as experienced trekkers and for people looking for a quick weekend getaway.
What to expect in Makalidurga
Makalidurga hill is situated at an altitude of 1350 m above the sea level. It used to be granary storage of the late 1800's palegar 'Makaliraya'. Hence it is known as Makalidurga. At the foothill there is a temple dedicated to Lord Krishna. This hill is filled with date plants, lemon grass and small boulders. From the hill top it is very beautiful to see the lakes on either side, curvy roads and the railway track below this hill. The glimpse of the train from here is very exciting.
Makalidurga Trek is a moderately difficult trek. There are some directions written on the rock which provide directions for climbing. The trekking trail here is not as popular as Savandurga but the experience is still wonderful. The Fort situated atop the massive granite hill is the main attraction in Makalidurga. The fort at the summit has an old temple of Shiva with Nandi and in legend Markandeya Rishi performed penance here. The path leading to the fort comprises of rocky and uneven trails which are often traversed by trekkers from various regions.
How to reach Makalidurga
By Air
46km from Kempegowda International Airport. Devanhalli Bangalore airport is the nearest airport to Makalidurga hill. From airport tourists, can hire a taxi or a bus to Doddaballapur or direct to Makalidurga hill.
By Train
Two Trains are available, one Bengaluru Cantt. - Vijayawada Passenger and KSR Bengaluru - Hindupur MEMU Bangalore City railway station to Makalidurga railway station 2 trains are available.
By Road
15Km from doddaballapur and from kempegowda bus station Bangalore it is 60km away. From Bangalore, many KSRTC buses ply towards Makalidurga Doddaballapur. From Doddaballapur tourists can hire a bus to Makalidurga hill (10km). Even auto or taxis can be hired to reach the destination.