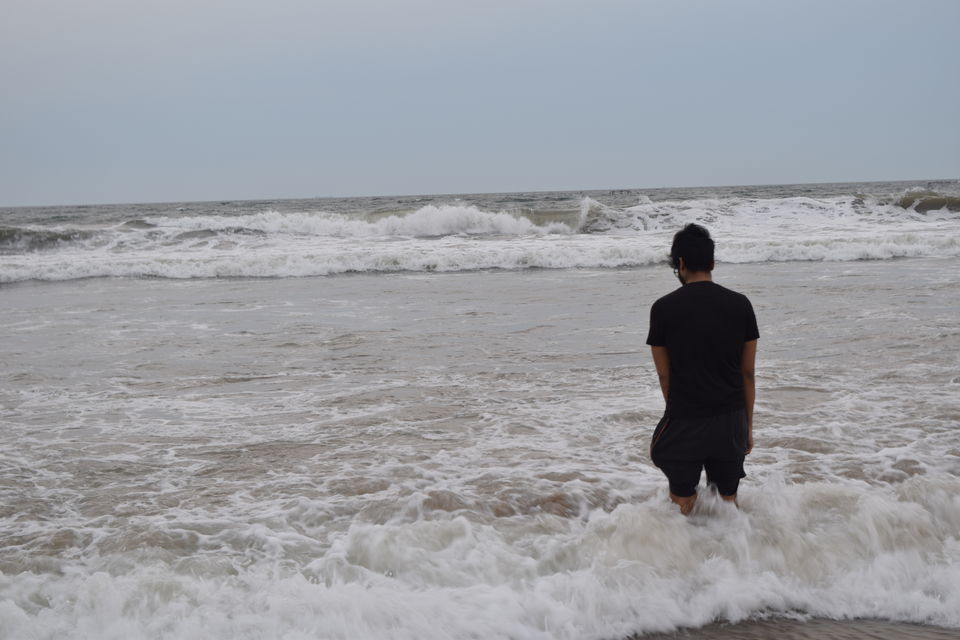 I am a Software Engineer in New Delhi, due to Company's Work i have made quite a few trips to Visakhapatnam, but not a once had a change to explore vizag. This Month again, i came to Vizag on 4th, taking 5 days off from Office works just to explore vizag to its vim.
Vizag | Visakhapatnam : Visakha means 'Unconquered' or the Lord of Wars. Since Vizag is Know as "City of Destiny", indeed as Said. You will come to Vizag only if ur destiny brings to this place. In this 3 days of exploration of Vizag, my perception with respect to vizag has changed. I never have thought that Walking along side the beach on footpath, standing at the shore of ocean and climbing out the hills would be so much soothing, peaceful and adventurous.
To Vizag : I left New Delhi on 3rd at 0630Hrs in AP AC Express (AP Express : 3 AC charges 2056 Rs from Delhi) and reached vizag on 4th (Thursday) evening at 1800Hrs. I decided to get a PG this time rather then going for any expensive hotel in "Dabagarden". After some R&D i found a nice PG in MVP Colony, as that was quite near Kailasagiri hill, Sagar Nagar Beach,Park and Sea view point.
Accommodation : Sri Krishna PG | Accommodation for Working men and Students. Sri Krishna has Some Pros and Cons.
Pros :
Sri Krishna PG is Affordable Range of Rooms from 2 Sharing to 4 Sharing Rooms. It costs me around 300 Rs/day including meal. Hence 900 Rs for this trip.
Great Room Ventilation System, So No need of AC in AfterNoon also.
Food Quality is Good and in Vizag, i guess best taste is here.
Near to Kailasagiri Hill, Sagar Nagar Beach and Sea View Point.
Common T.V at Each Floor, so Cricket Match is always running.
Great Environment, mostly with Students
Cons :
Sri Krishna PG is around 7Km from the Visakhapatnam Railway Station.
Certain rooms with damaged taps and washroom door locks
Water Purifier doesn't work on on some floors.
Cleaning is not regular. It is Spontaneous.
Destination : Radha Krishna (R.K) Beach
RK Beach is one of the destination that people believe has made vizag different for tourists and explorers.
I have reached R.K beach at 1700Hrs, climate took a turn and everywhere it was cloudy. Before hopping to the Beach, i steady for 15 min in a children play area and found lots of crowd who came to this place with their kids. Large Elephant Status and few nice benches to relax. I saw a cute girl of my age there but as per my history i didn't took the step, anyways i finally decided to hop to the Beach Now.
R.K beach, endless ocean with soothing air towards me, i was hooked and found myself freeze for 10 min. Wow, that was awesome, my literally first experience to the beach made me hungry to take one hack of the close look.
People here was more modest and are couples, some after marriage and some before marriage couples. I was just amazed my the power of the humongous ocean. People were buying beach benches for 30Rs/Hr and bean Bags at 10Rs/Hr.
*Note : You can get Free Mountain Bike (GPS) for 2 Hr. in this Place.
Cargos, Submarines and Fishing Ships were at their jobs, their signalling was completely visible. It was little Dark and Dockyard is shining like star now. Every second of this span, i thanked to God for this Opportunity and closed my eyes to feel the surrounding.
I stepped down in cold and salty water of the Ocean, its small wave had some great impact. It was dragging me within the Ocean. I stood in the Ocean for 15 Min and then after decided to take a walk in the sand across the beach.
After walking for around 600 meter i reached to the end of the beach and in middle of this 600 meter, i was little children playing with sand, some are hopping on the horse at beach, some were riding dirt bike, some families are out for fun.
It was now time to move away from the beach and to hop on to the street along side with the beach. I dusted myself and jumped to the crowded and busy street. People were enjoying face to ocean with Snacks in one hand. I observed that Pani-Puri, Bhel-Puri, Chaat, Dosa, Idli, Juice, Ice-Cream were the snacks. I also took a Kulfi Ice-Cream.
Kursara Submarine, a Real War Submarine that helped us to win war of GHAZI 1971 against Pakistan. Fully Decorated at the Shore.
It is 2030Hrs now, and i have to start for PG. I got a shared Auto from RK Beach to MVP Colony 20Rs.
Day went well R.K Beach has amazed me. Next Destination Hill
Photos : R.K Beach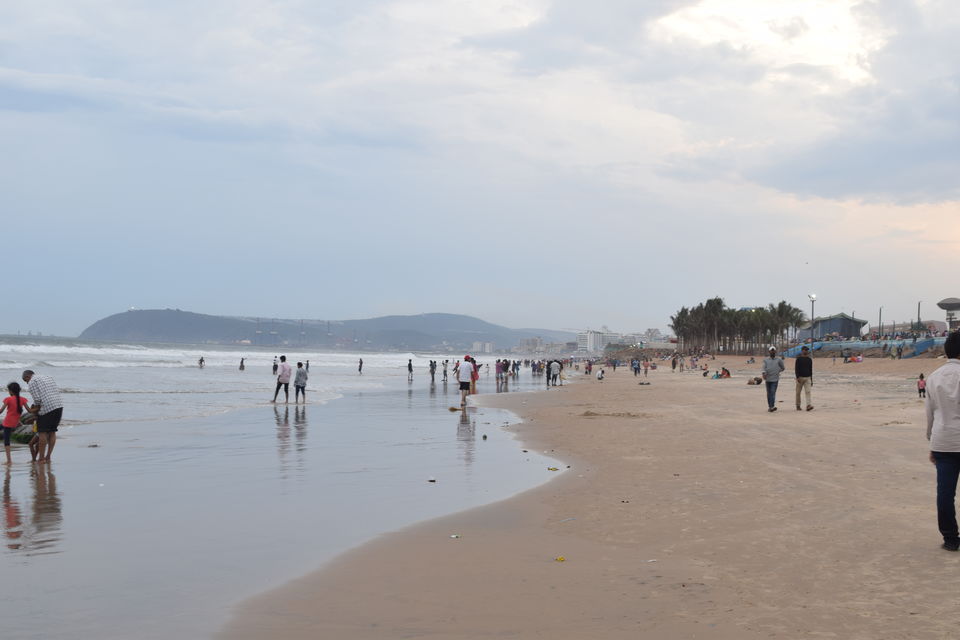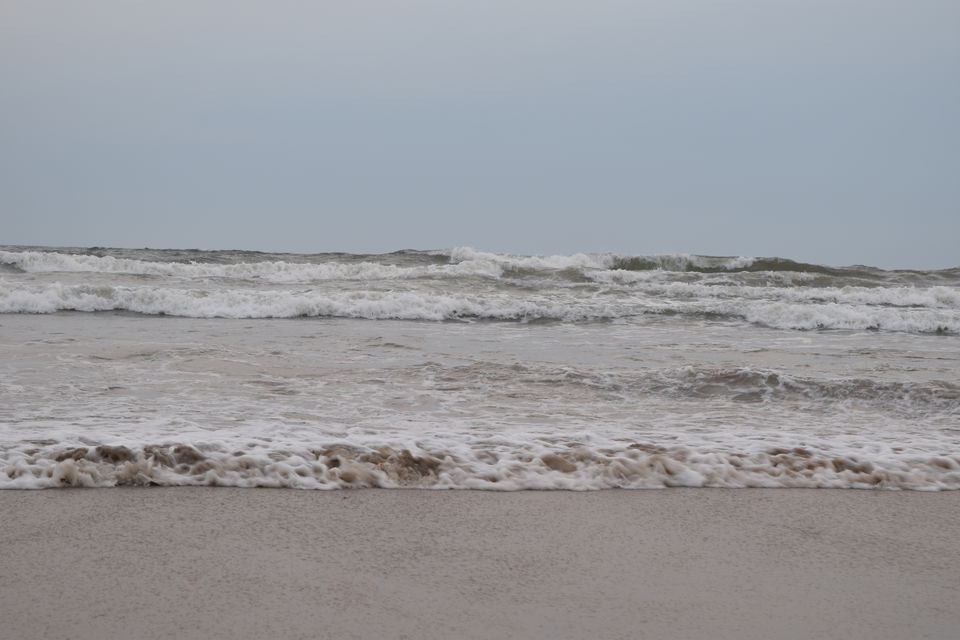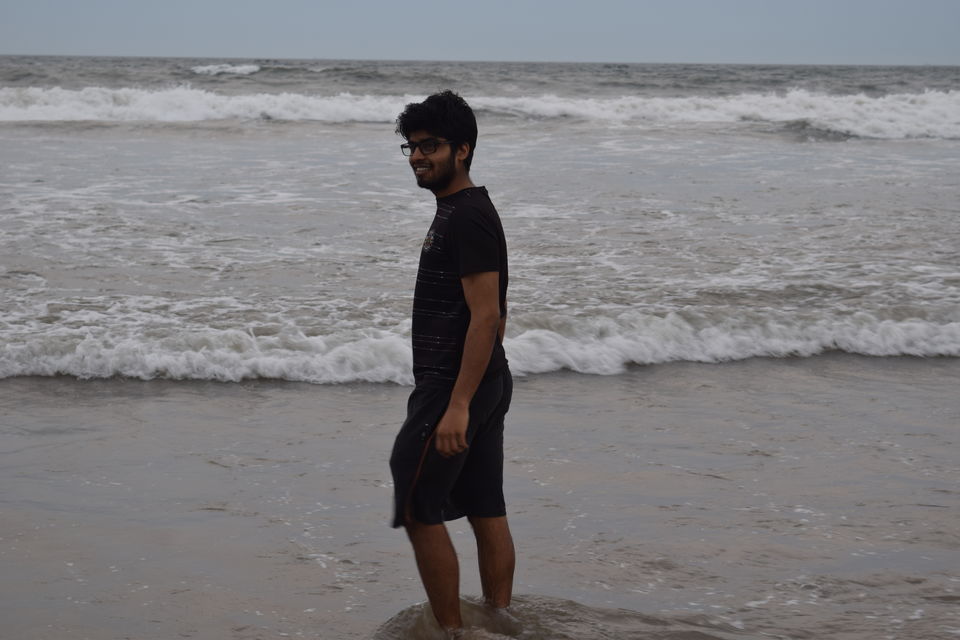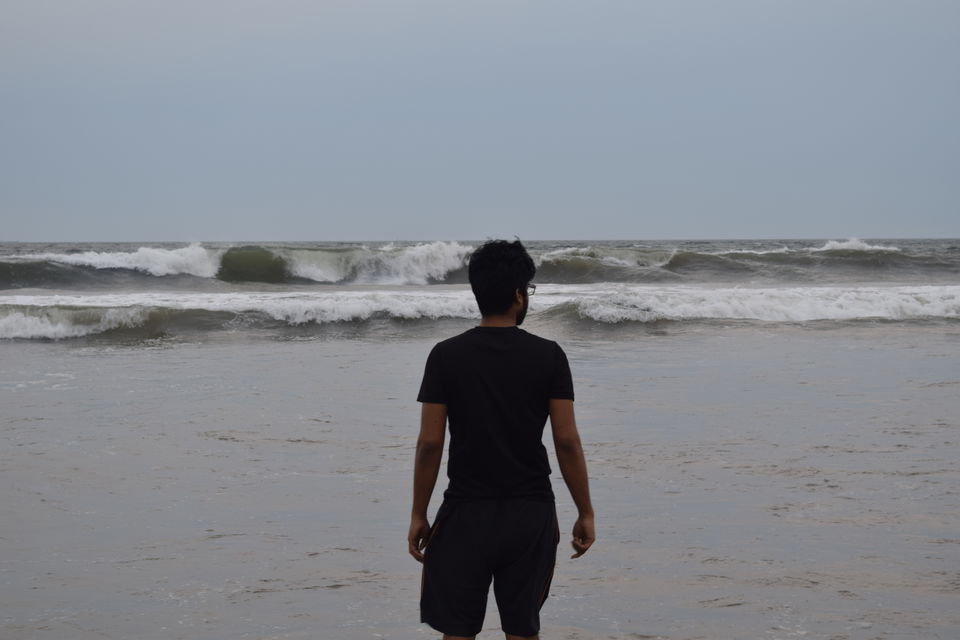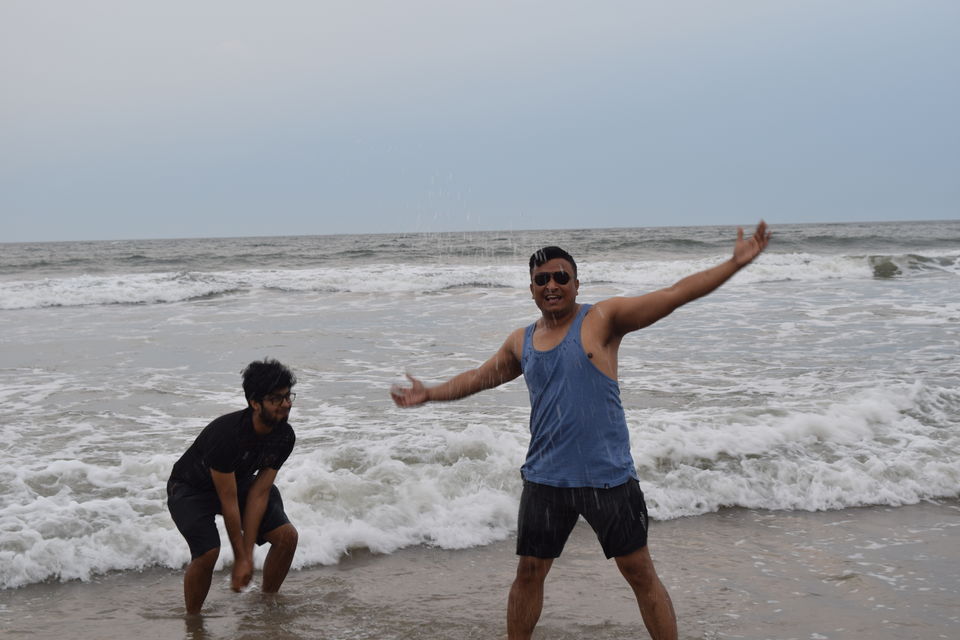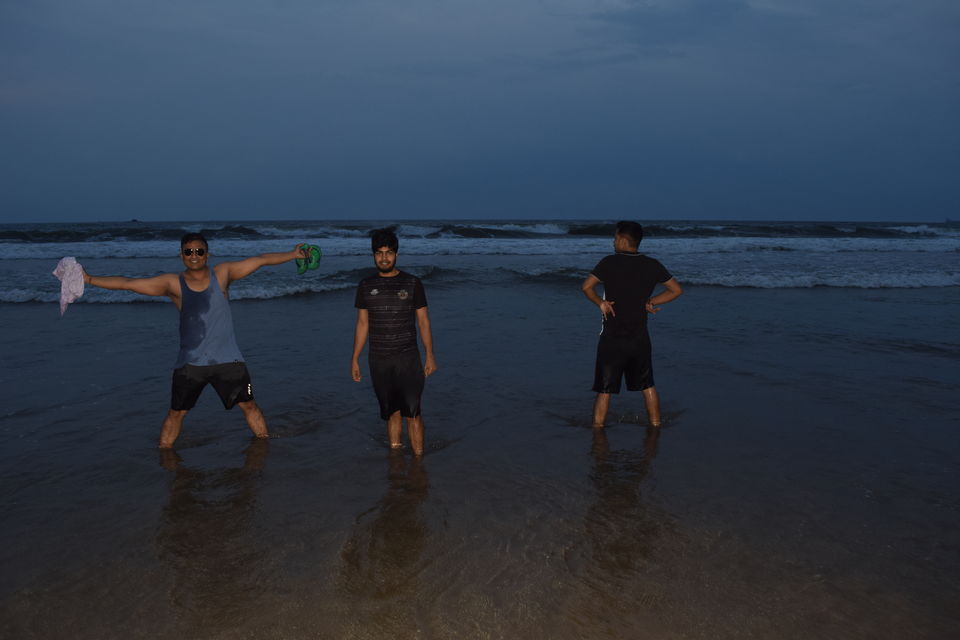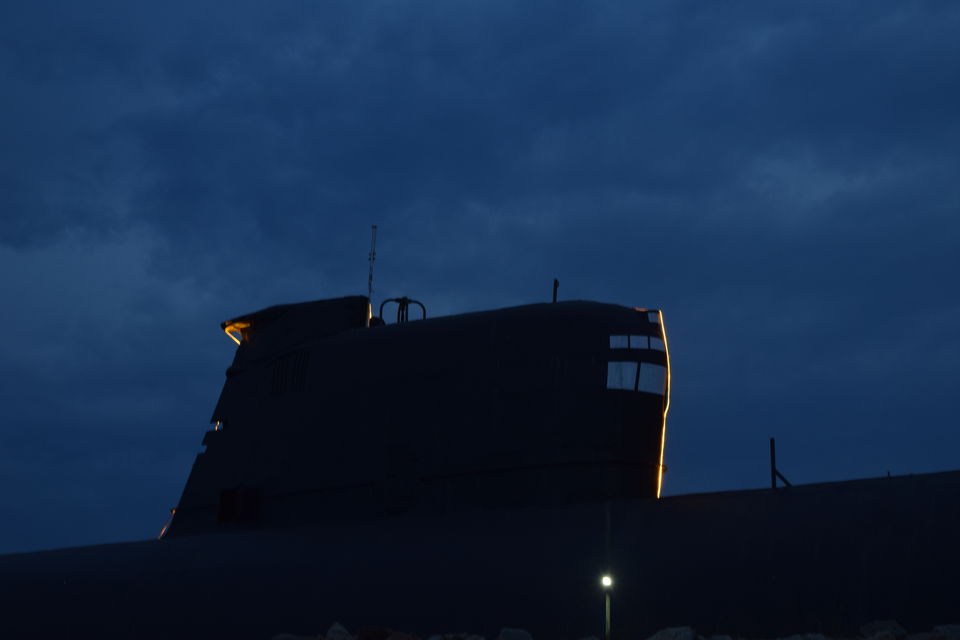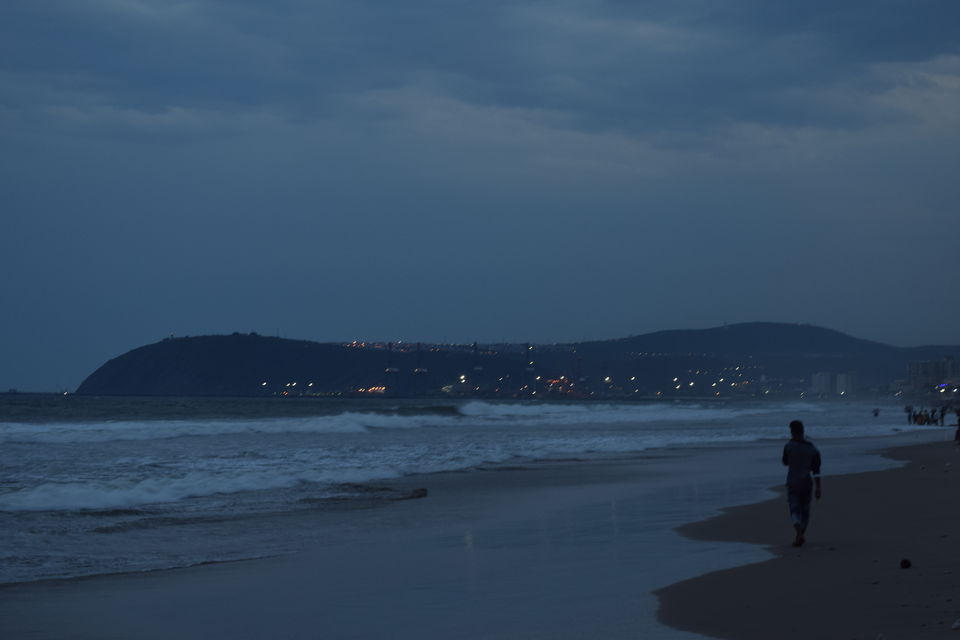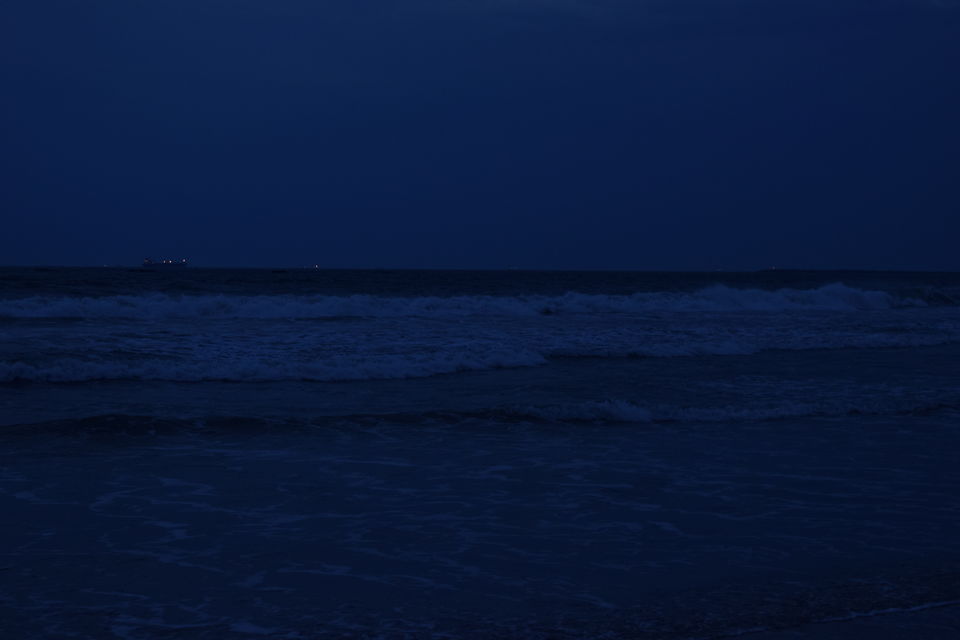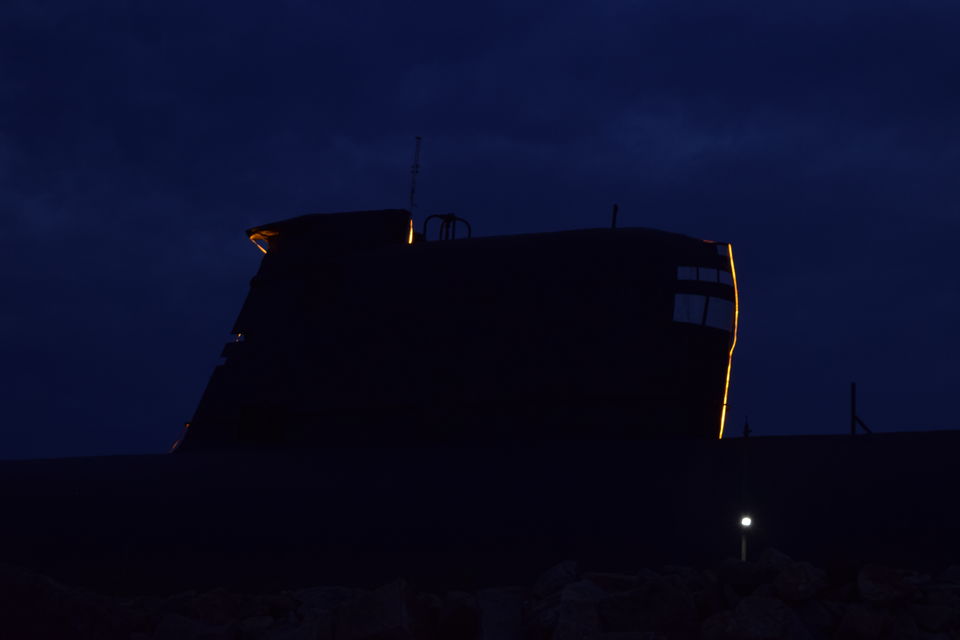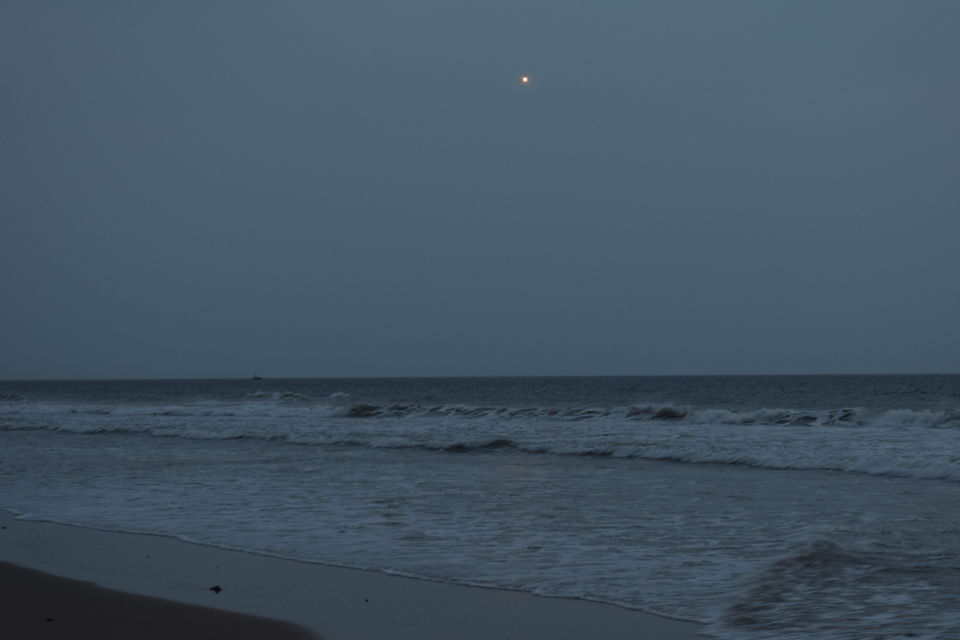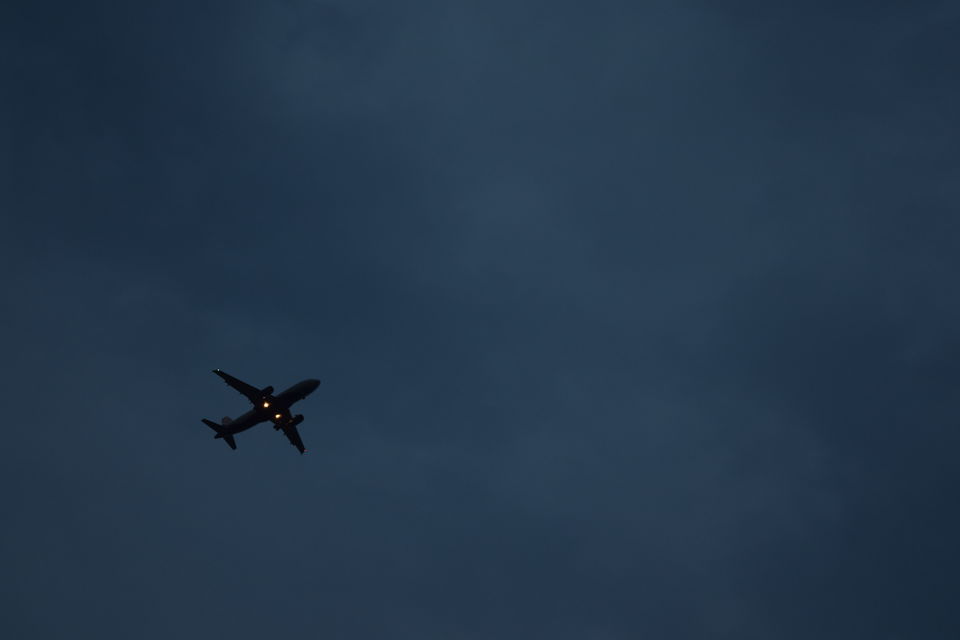 Destination : Kailasagiri Hill
People call me Freak sometimes because i am freak about Fitness and Workout. Hill is a perfect option for a freak if want some workout.
Kailasagiri Hill is just 400 meter from my PG.
I started morning at 0600Hrs, as per plan i have decided to climb-up the hill using stares rather using RopeWay for 100Rs 2-Way.
Stares were steep so it was quite hard to climb around 400 steps at once, in the way up to hill, there are few checkpoints where you can have rest and then start again. It took me 15min to climb up the hill. I reached to a developed road that leads to the park at top of the hill. I continued at the road and found a divergent, one is elevated up and other was muddy 'road less travelled' .
I decided to take 'Road Less Travelled', i reached the place where there is a board of KAILASGIRI in block banner, i continued and the view of Whole City including the Sea Shoe was clear to me.
View is awesome. Just unexpected again, i was pleased and happy. But after Few Steps forward to the path, a group of eagles welcomed me and they just sank my happiness. They started wondering around my head and i backed off from there only and decided to move to "Road everyone Travelled".
About 100 meters of Elevated road lead me to the Entrance of Beautiful Garden, Entrance made of Wood.
In Early Morning Time, Literally I haven't saw anyone except group of Dogs.
I finally entered in the park, and a Pink Train was halted at the station, which charge 150Rs. and takes you to a journey of heaven (complete round view across the hill). I would Recommend you to take ride at Night time.
After that, i took a Status of Lord Shiva and Parvati, a great art. Just in front of these status, i finally found a place to rest this is a bench from where whole you will see great hills and sea view of Sagar Nagar Beach. I spend 40 Min at that same place with pleasant air. After that i spend some time in the VIP park that is well clean and maintained, i love this place, Awesome Place and small small Bushes for Couples for their Private Sessions.
I finally decided to slope down to Park this was the First time I have climbed up the Hill, that View from Hill Top is Memorable.
Next would be Rushikonda Beach...
Photo : Kailasagiri Hill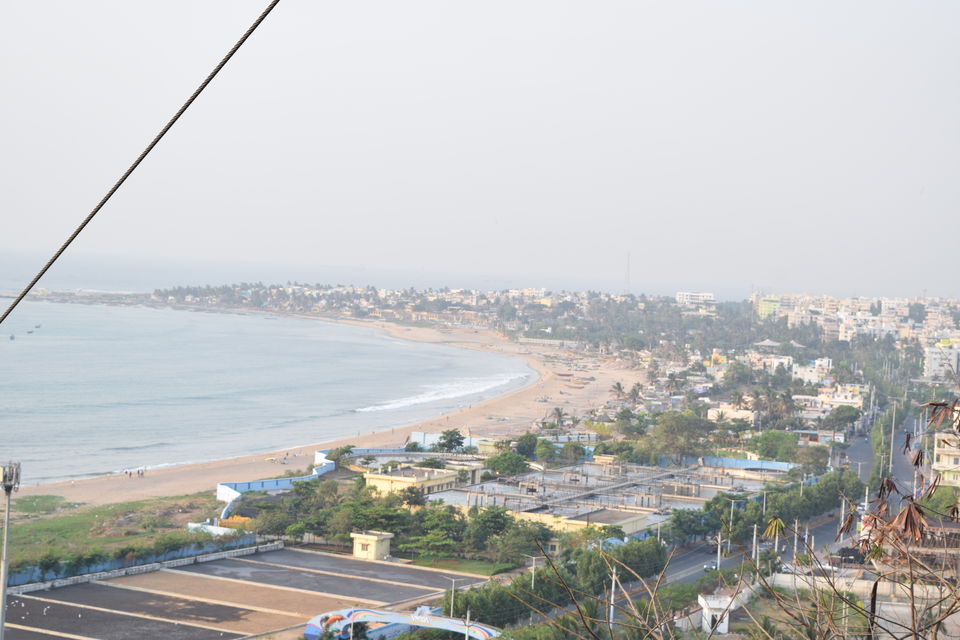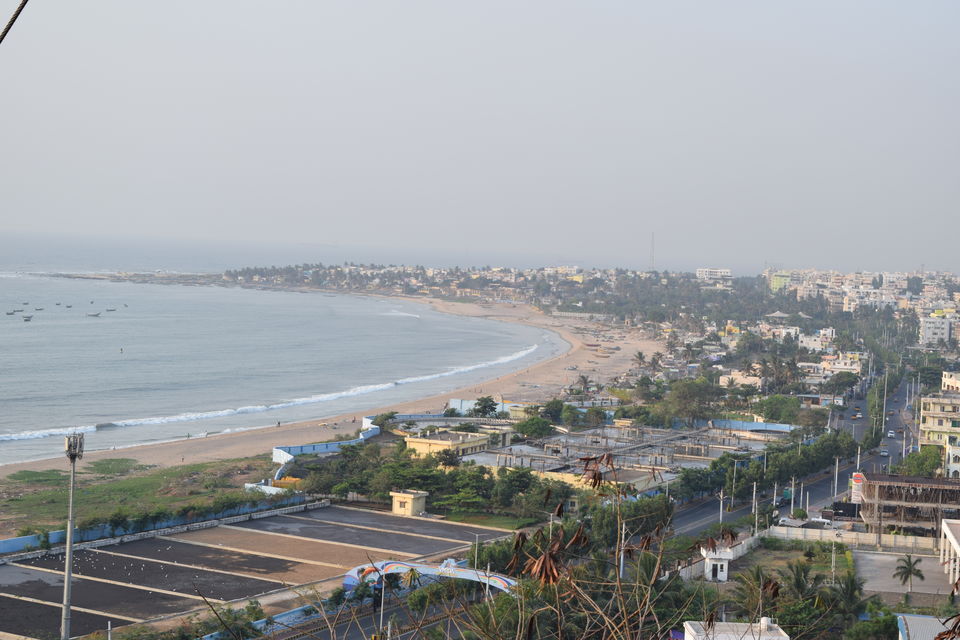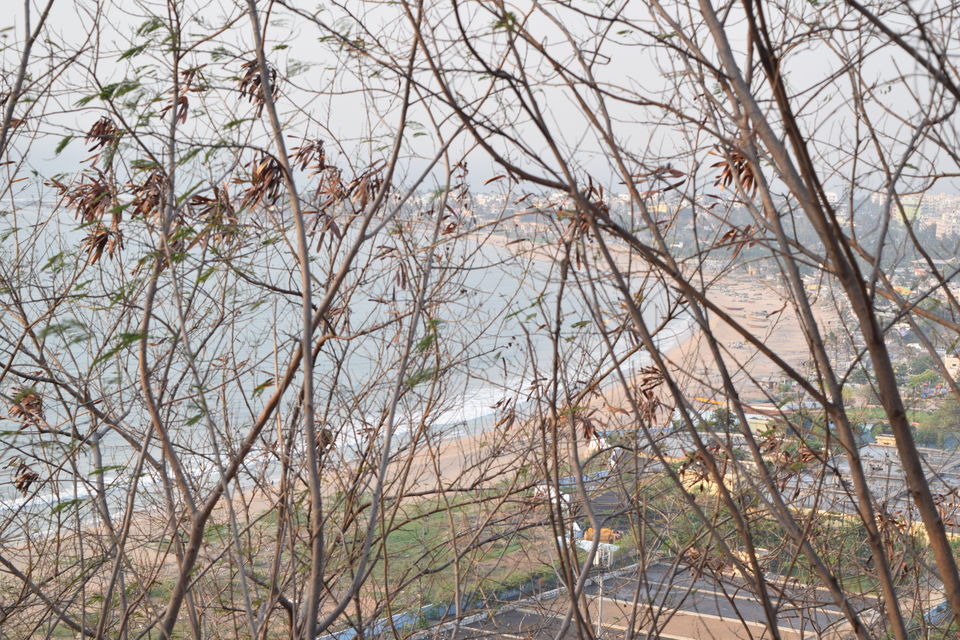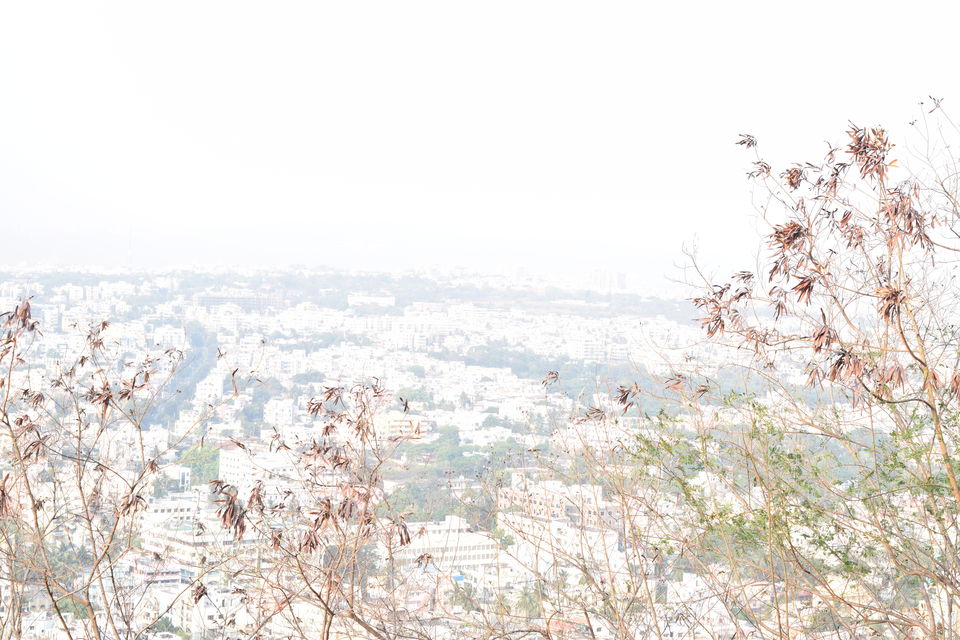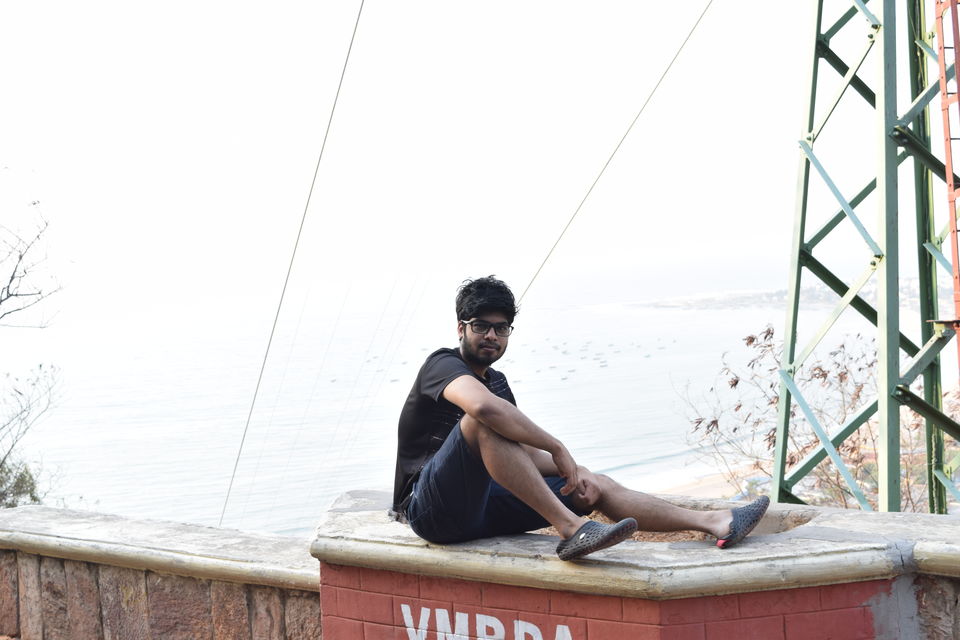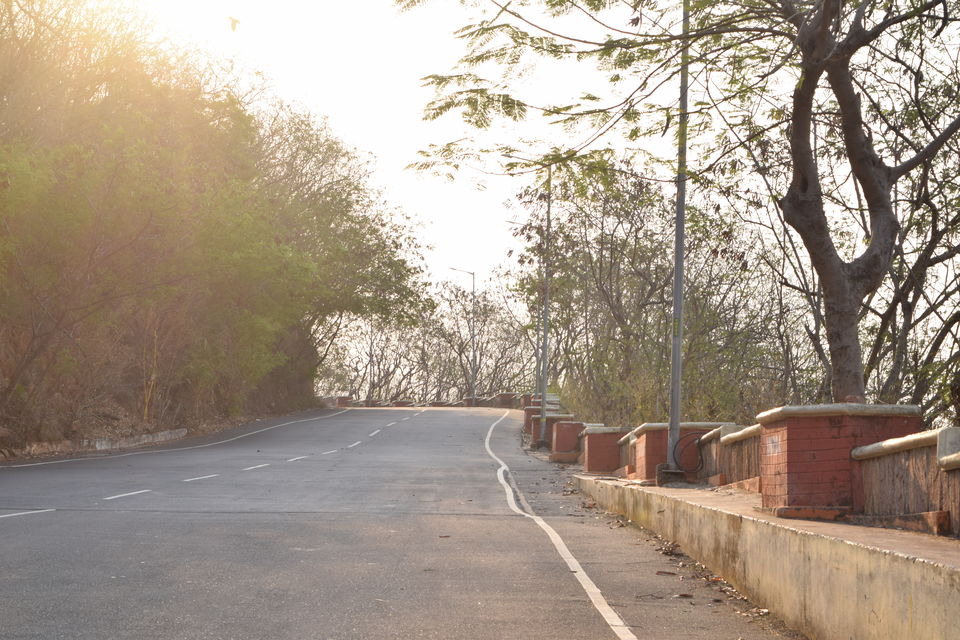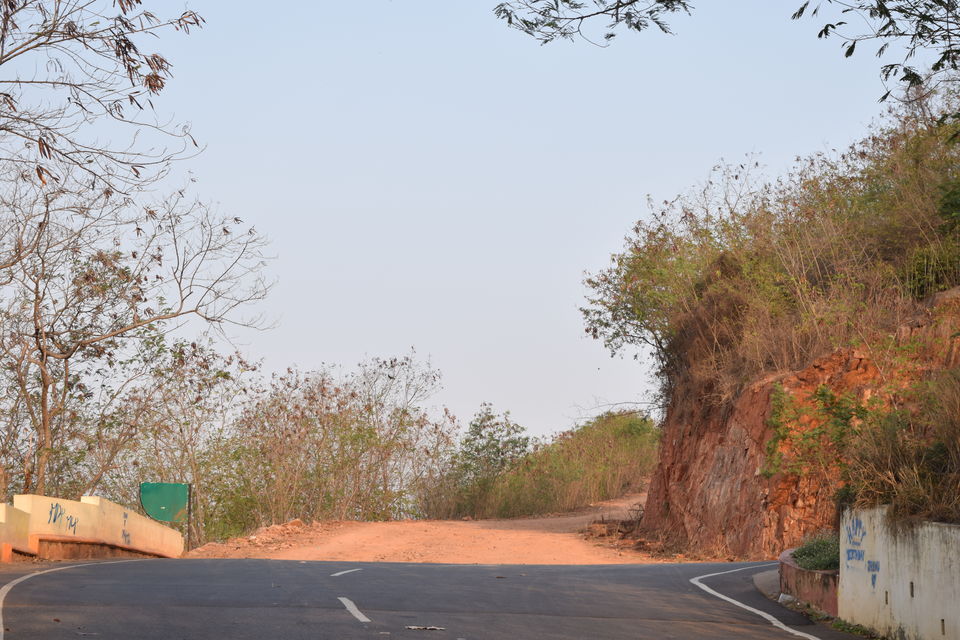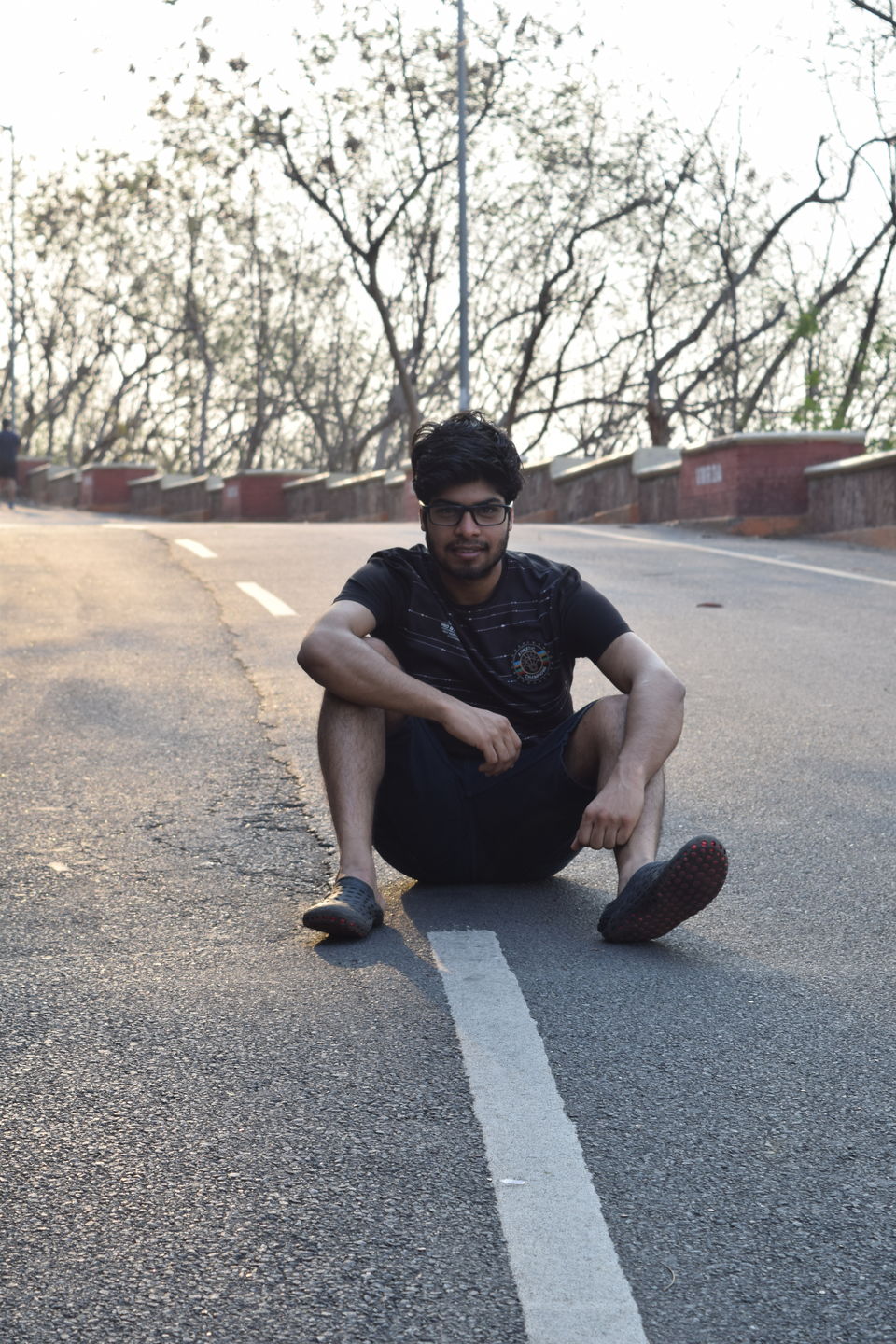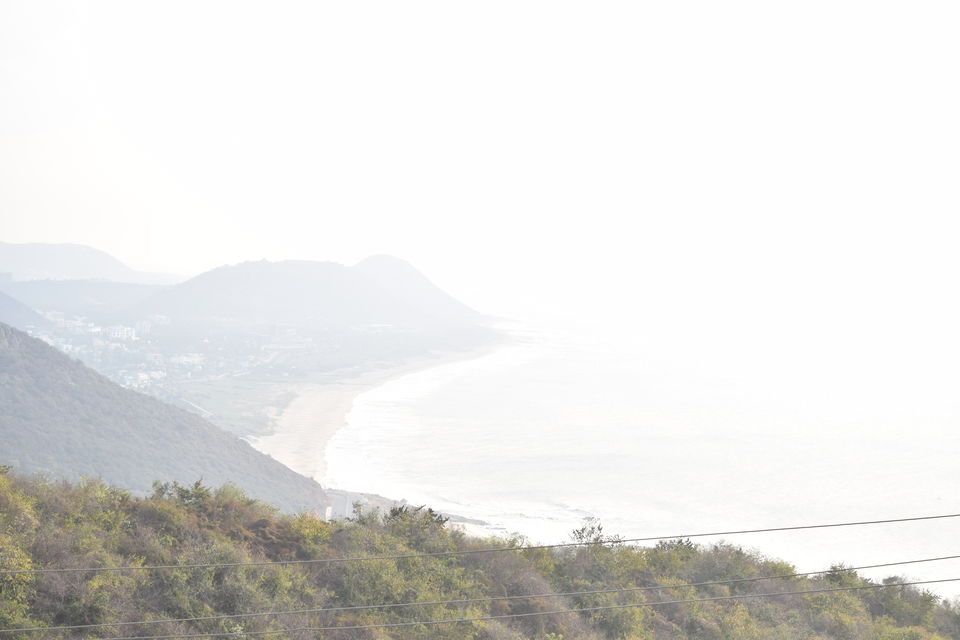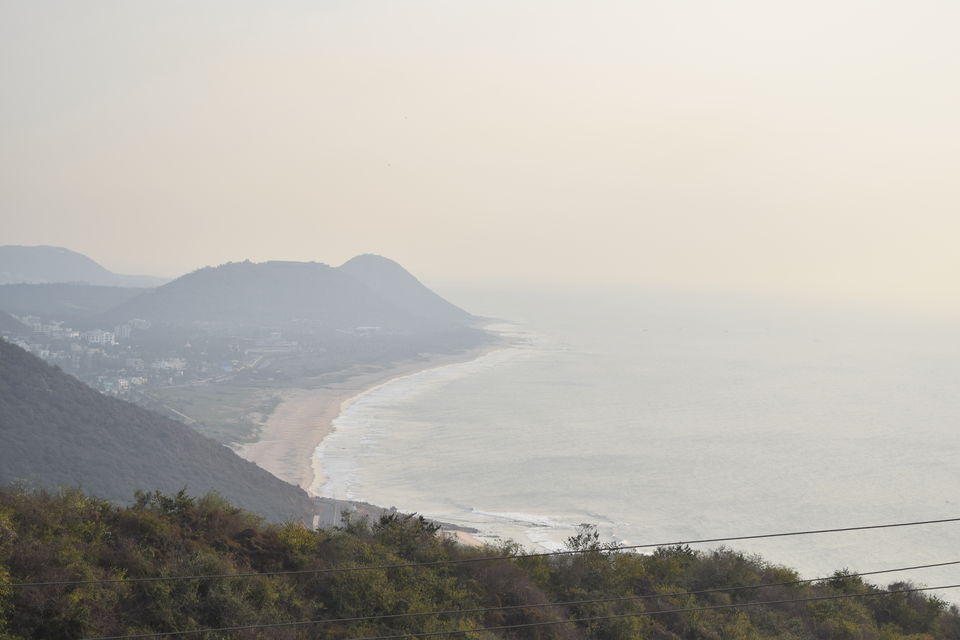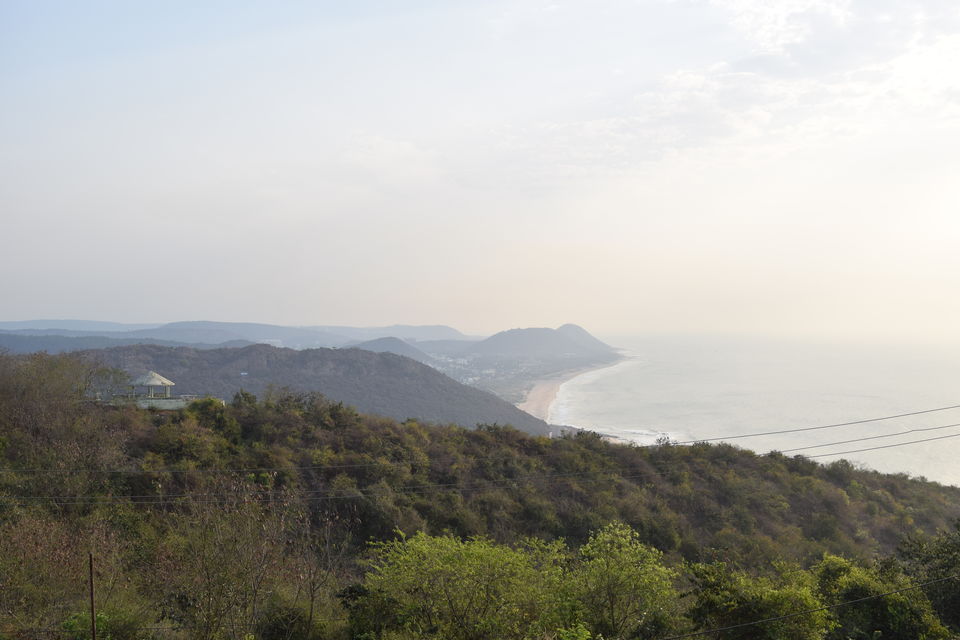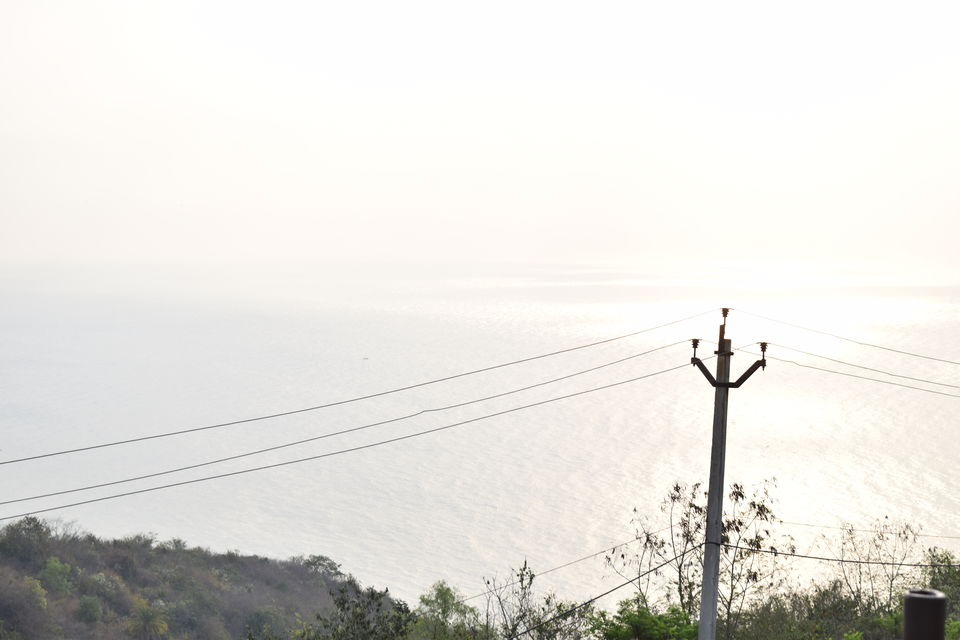 Destination : Rushikonda Beach
Best time to move out at Beach i.e 8 Km from the PG, has turned out to be at morning 5:30. I left PG at 5:30, started by Walk, in between this 8Km walk, i have found some great locations where i can go and have nice evening. Tenneti Park has nice 3 consecutive parks and where people were busy in exercise and yoga, moving ahead for 2 km, there was a small fish market. Special thing of this fish market was, shopkeeper was a fisherman and he was catching fish and selling at same point of time hence RealTime fresh fish.
Moving for Another 2 Km, ISKON temple was in middle of its construction, it is humongous. I found a Resort at hill top, and also Andhra Tourism was approaching for Hotel chain at Hill.
After another 4 Km i finally reached Rushikonda Beach, this Beach is clean and people were enjoying at sea shore. Unlike R.K beach this one is clean and less crowded, people come here just to take nice Sun Bath and to play in the Sea. Waves were high and it was fun to be in side the waters. I have spend continuous 2 hr in the sea and there i found why i like to travel and see new places. I gives me a Kick.
After spending 2 hr splendid time, i was out of water have had a clear look for this place. It has facility of Motor Paragliding, there were many Maggie Points, small shops for Hats and Sun Glasses.
I took a local transport to Appugarh, MVP Colony, it charged me 30Rs for the Service and I finally was at PG.
Some Points Needs to be Remembered before Jumping to Waters
1. Water is too Salty, so never think of drinking it.
2. Carry Cloths to Change at the Beach, people will not give u ride if u r wet.
3. Don't go too deep in the Sea, it will drag u Inn.