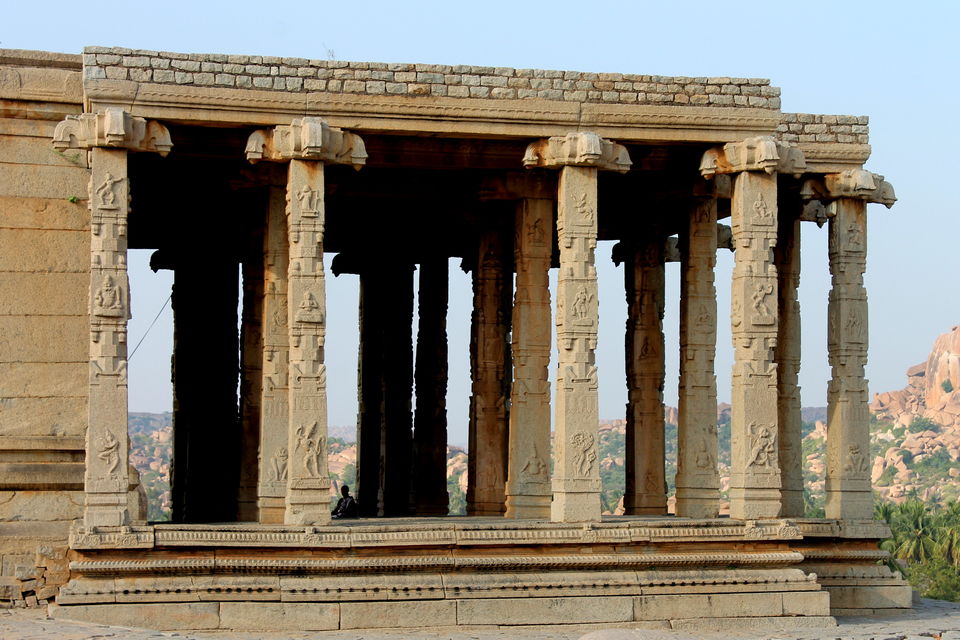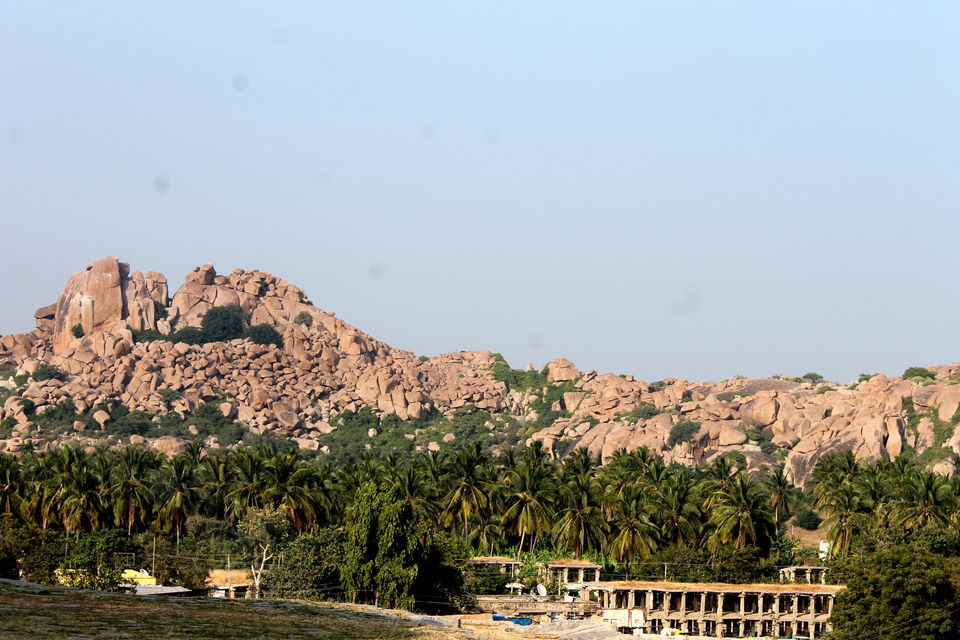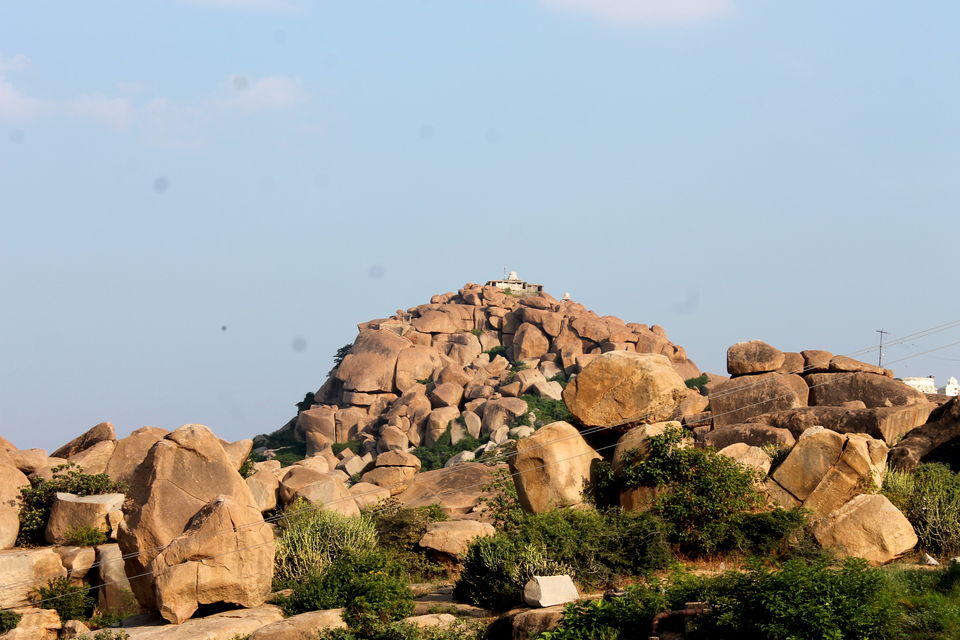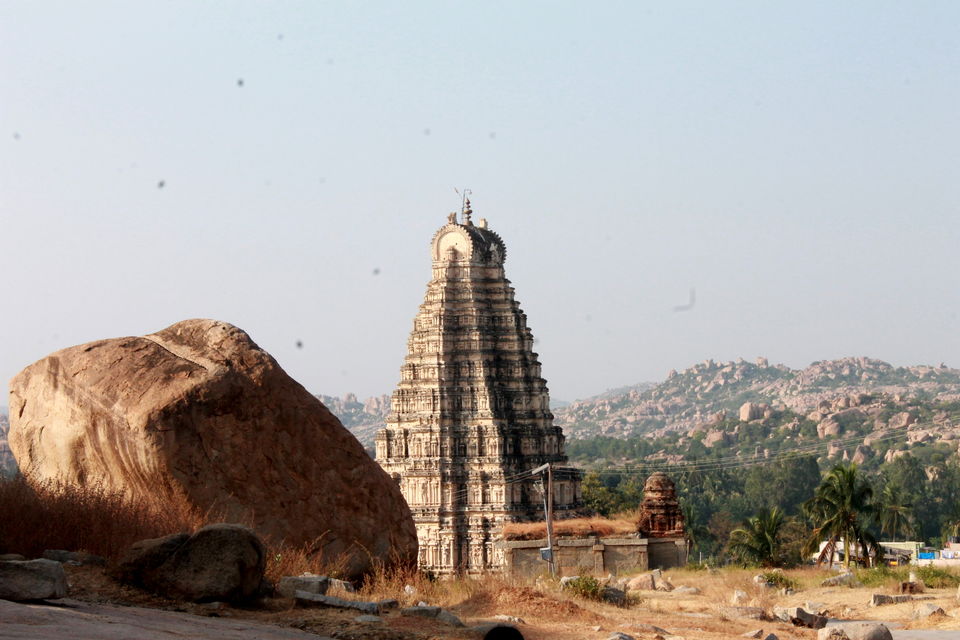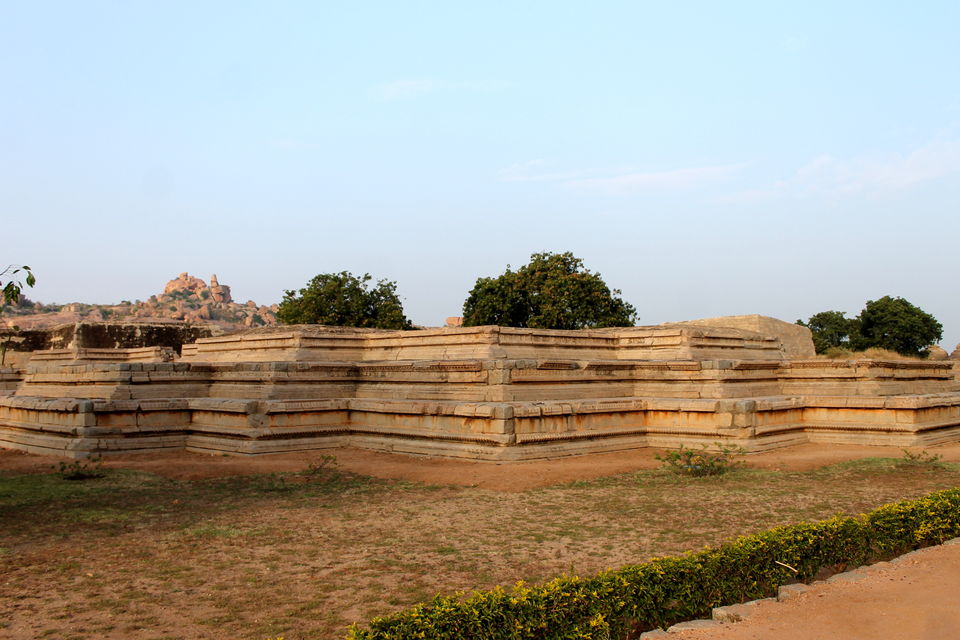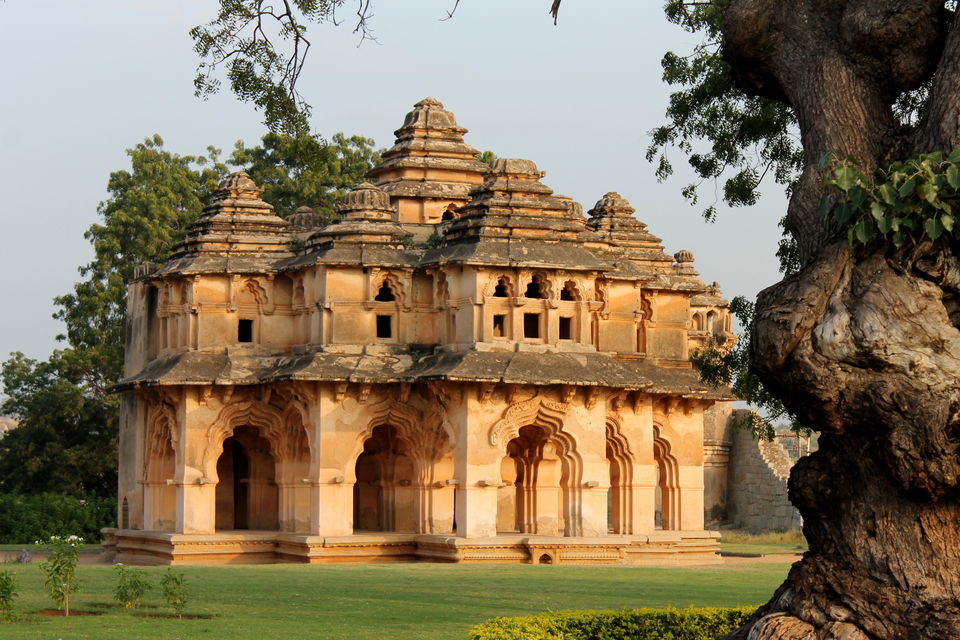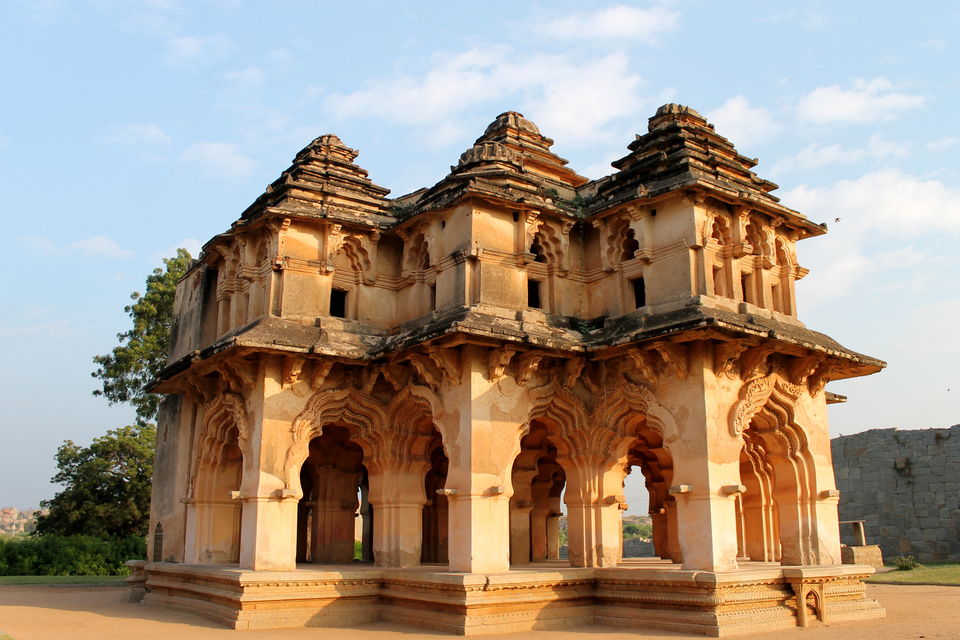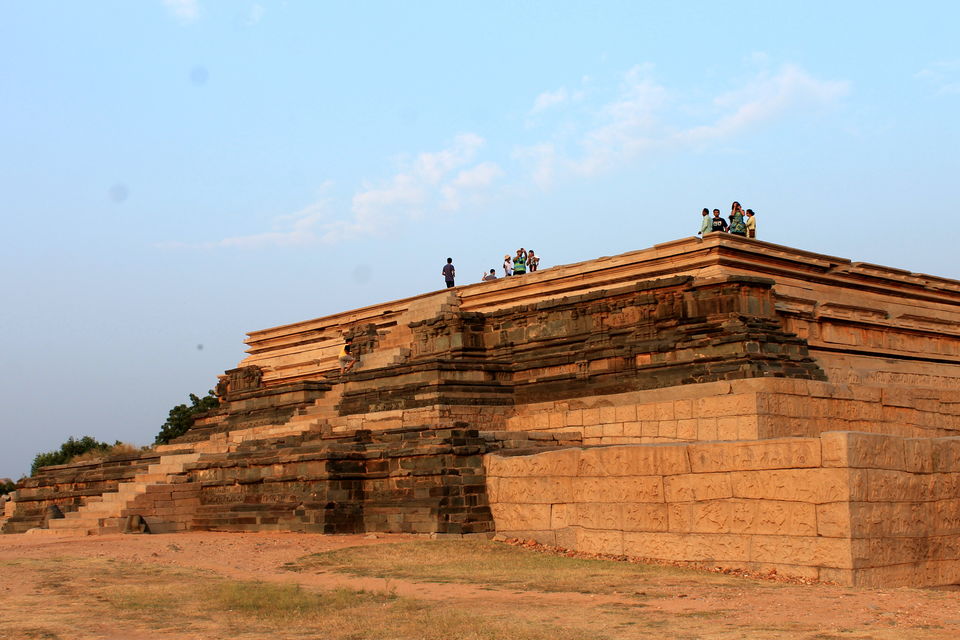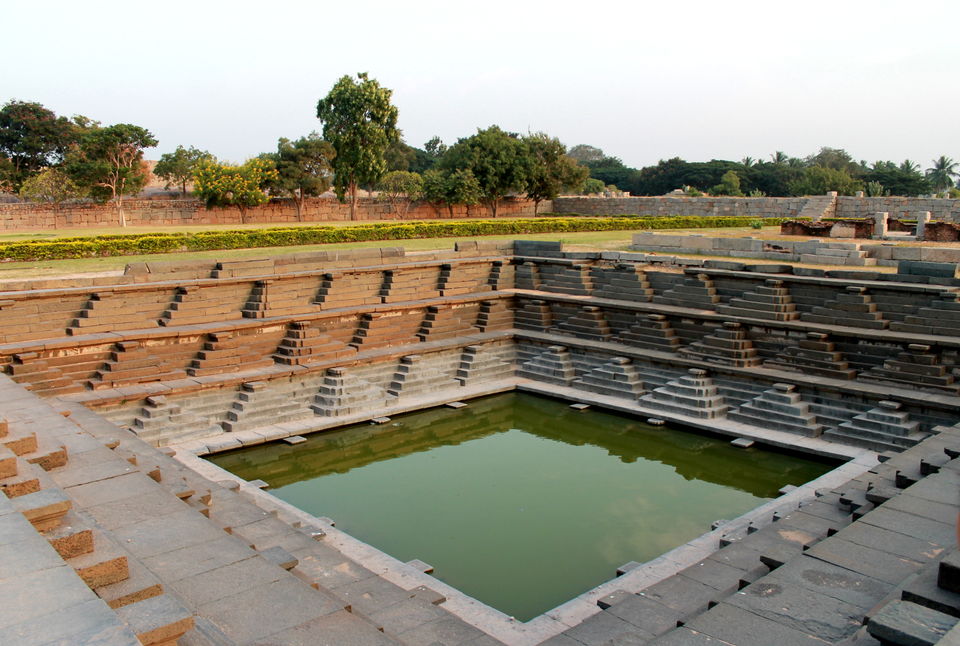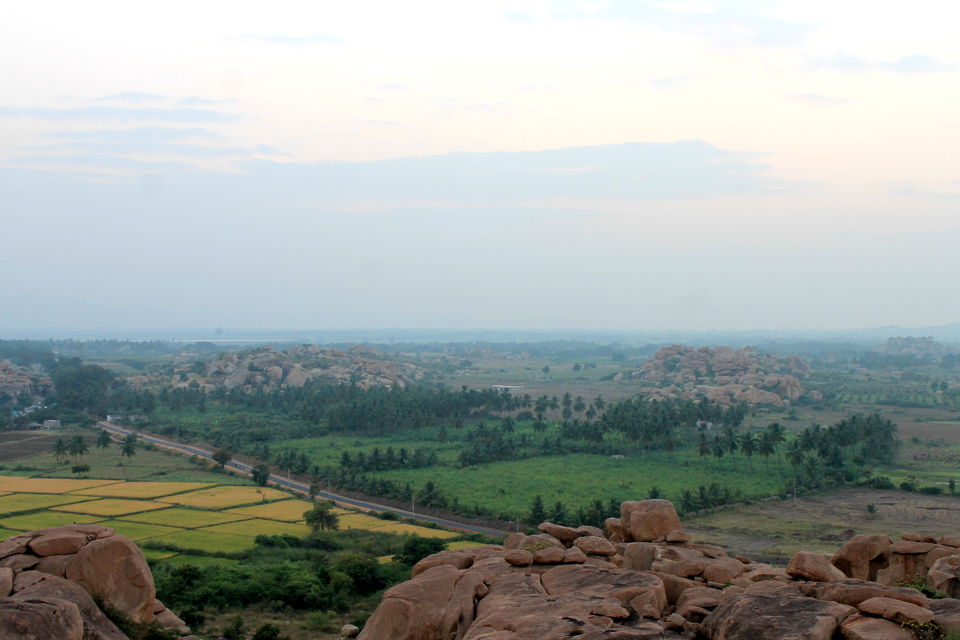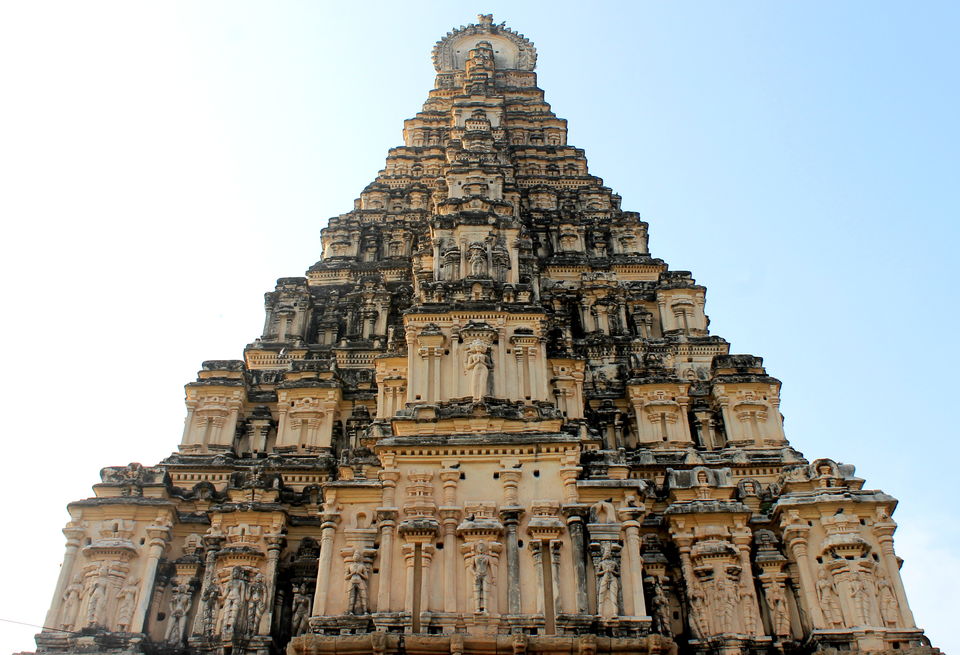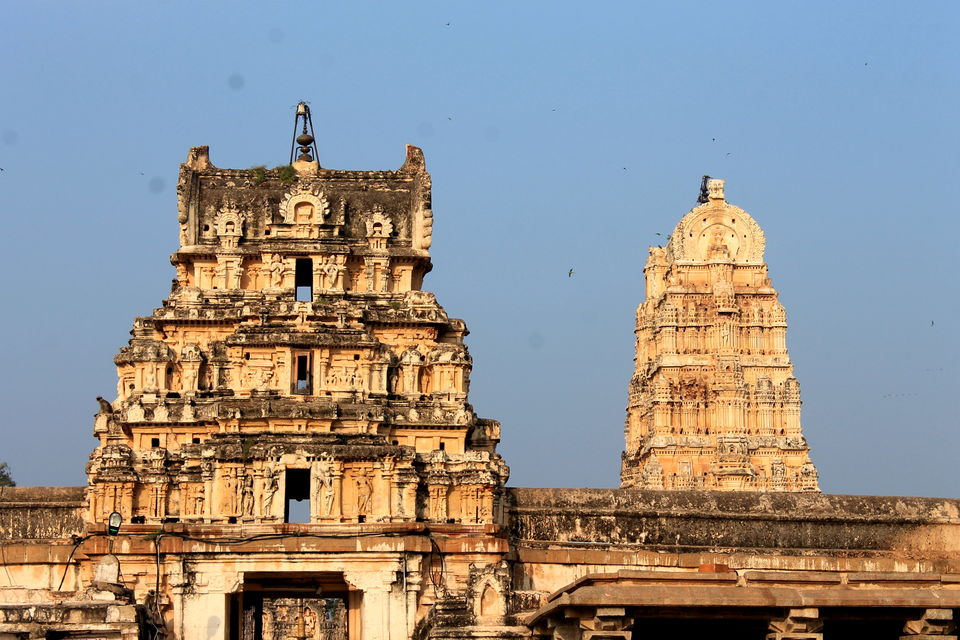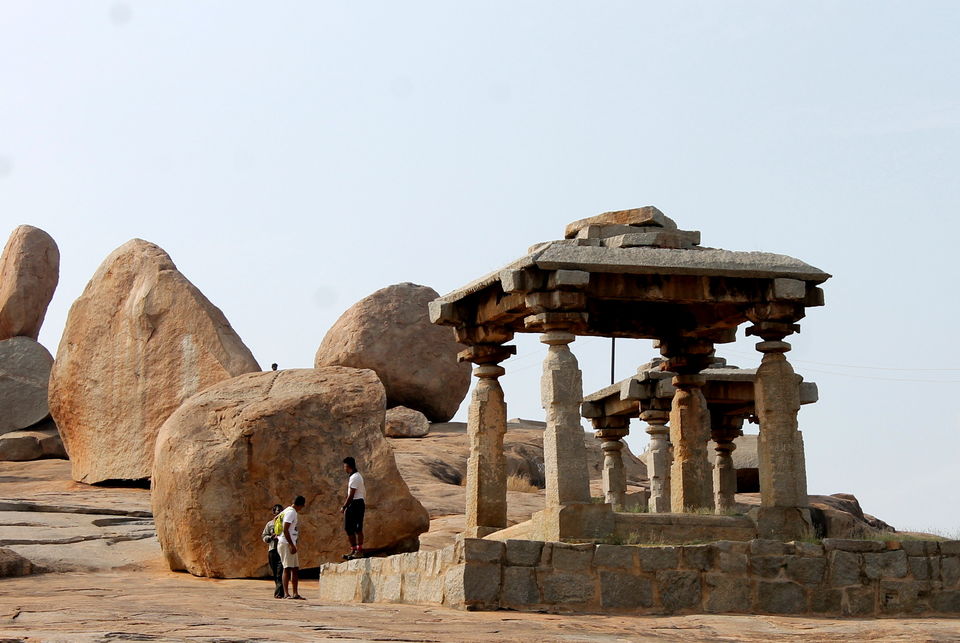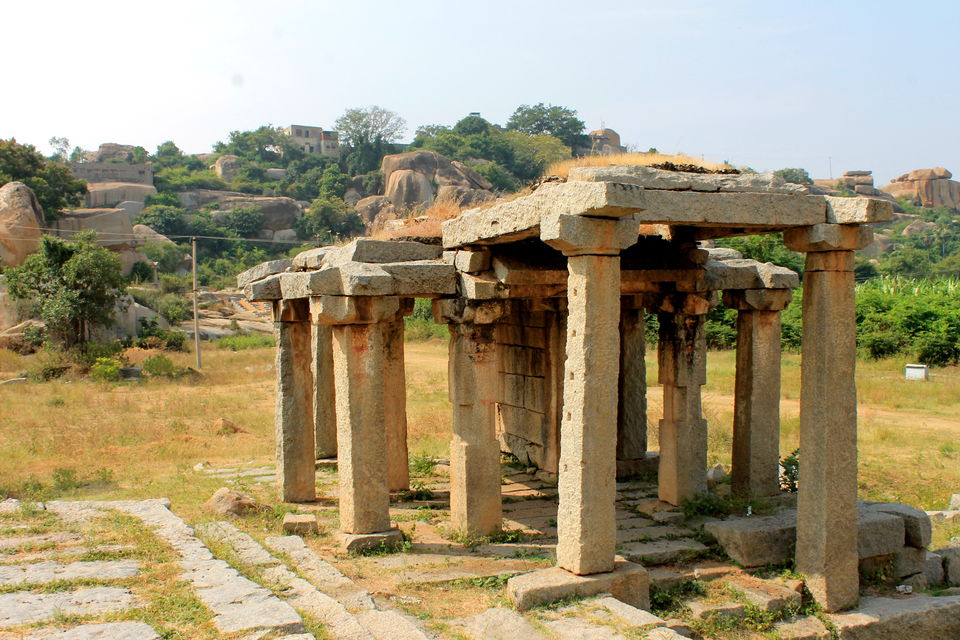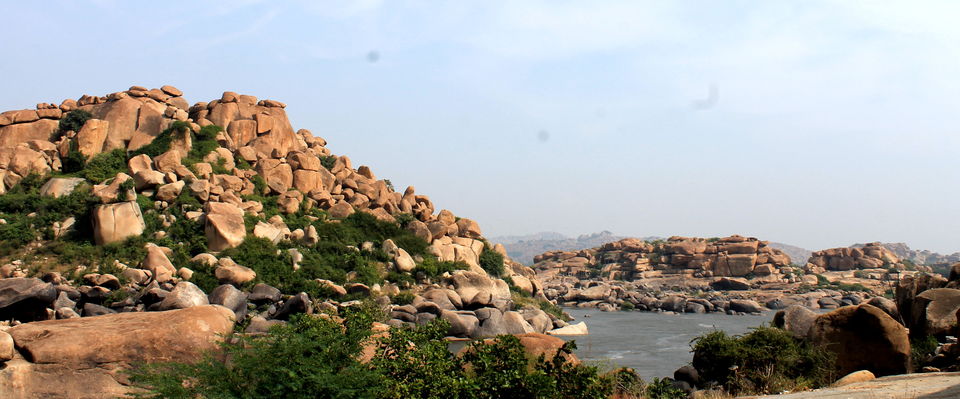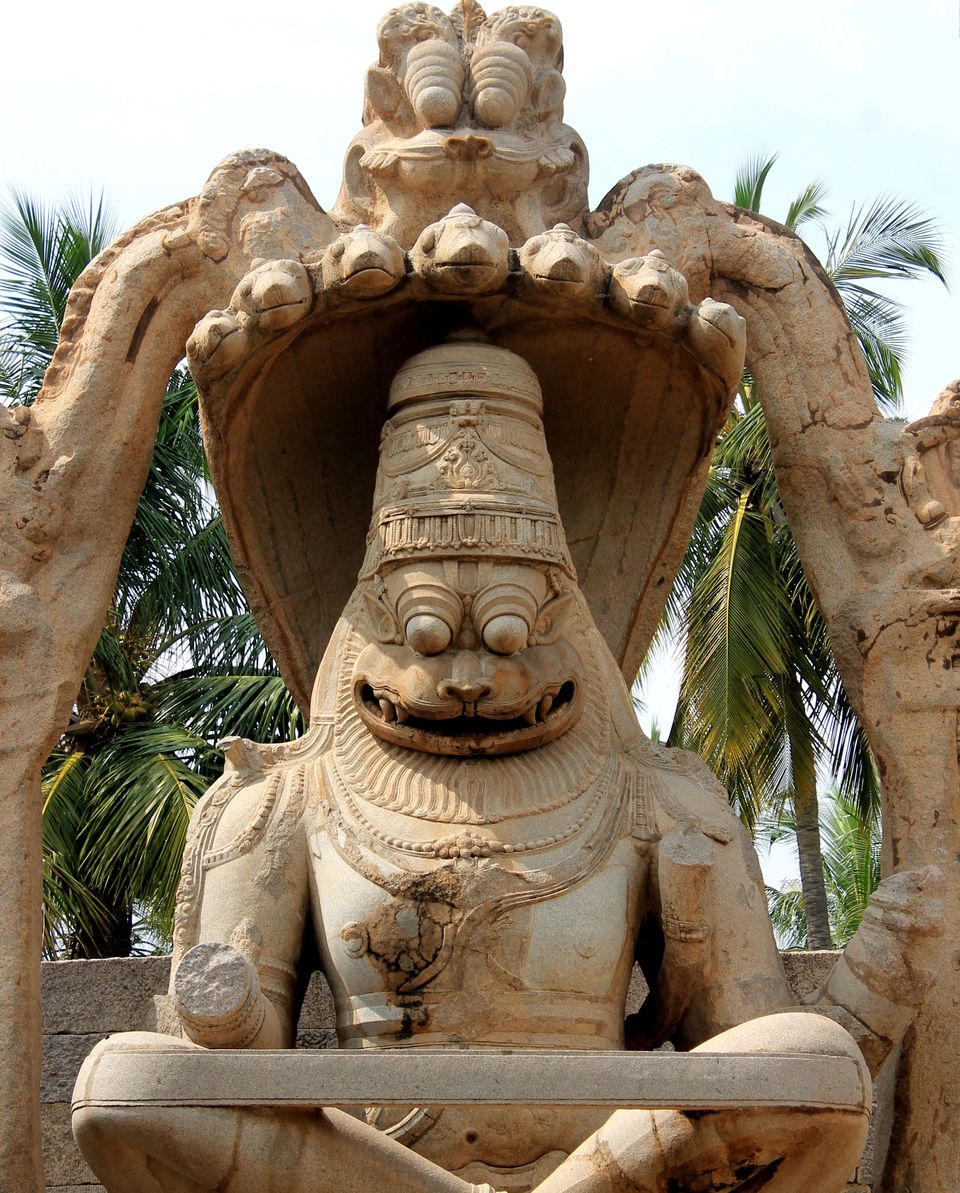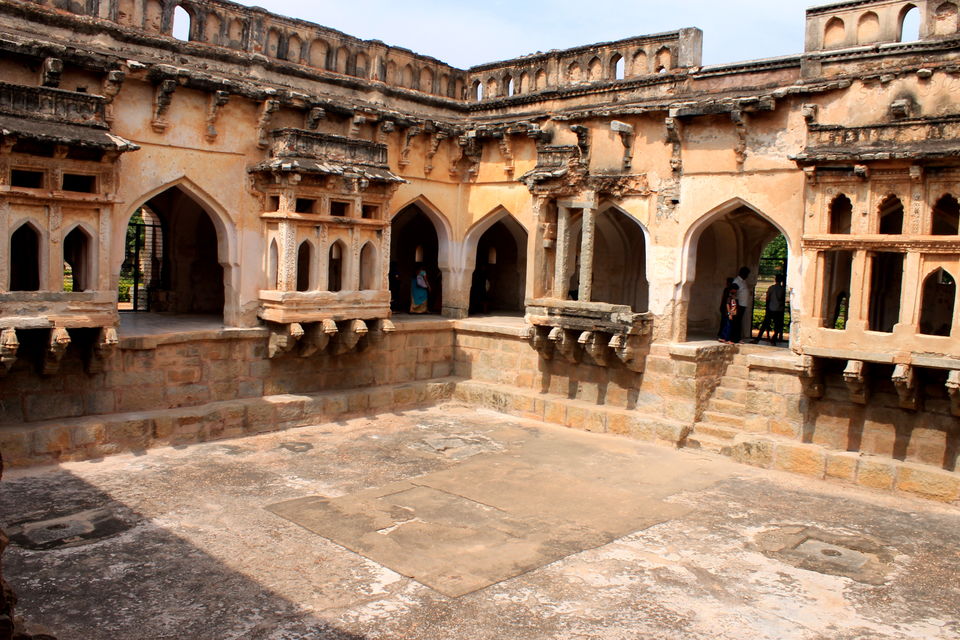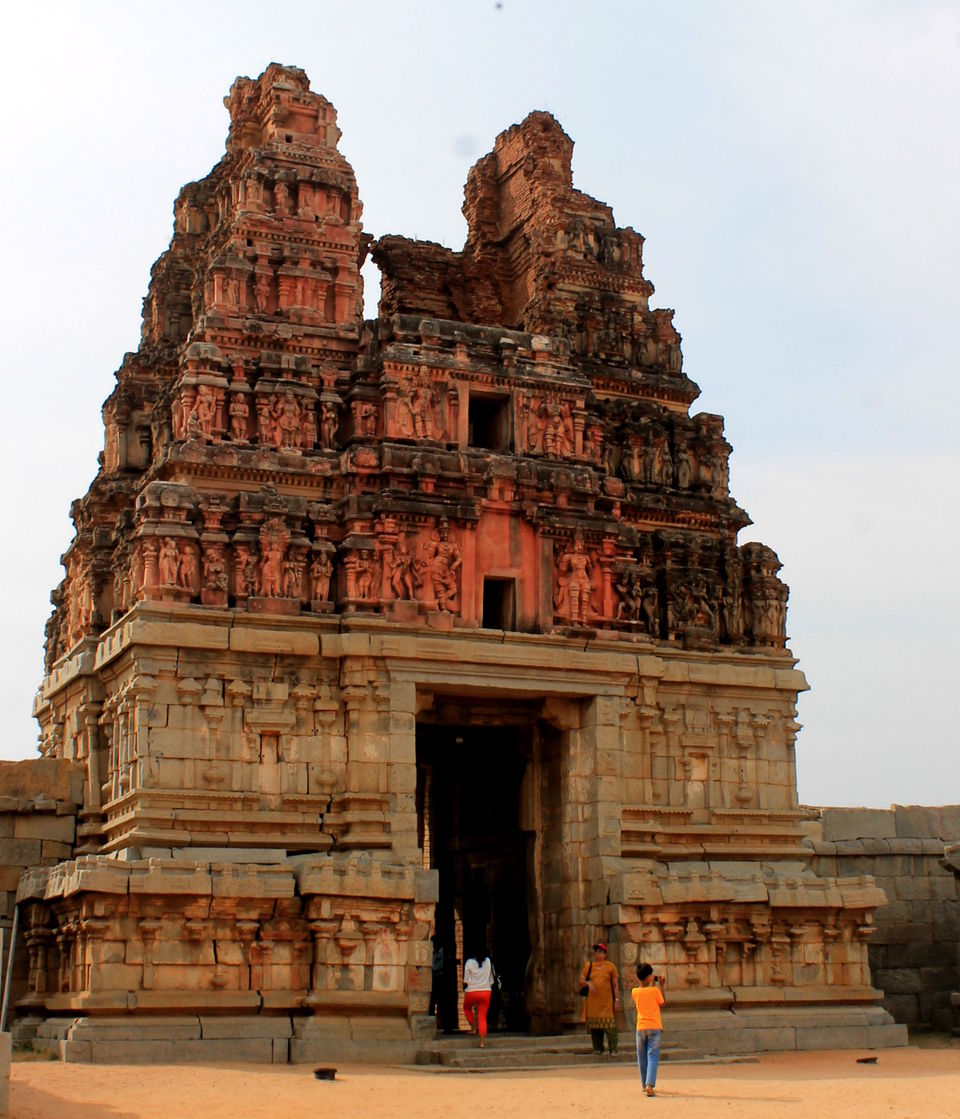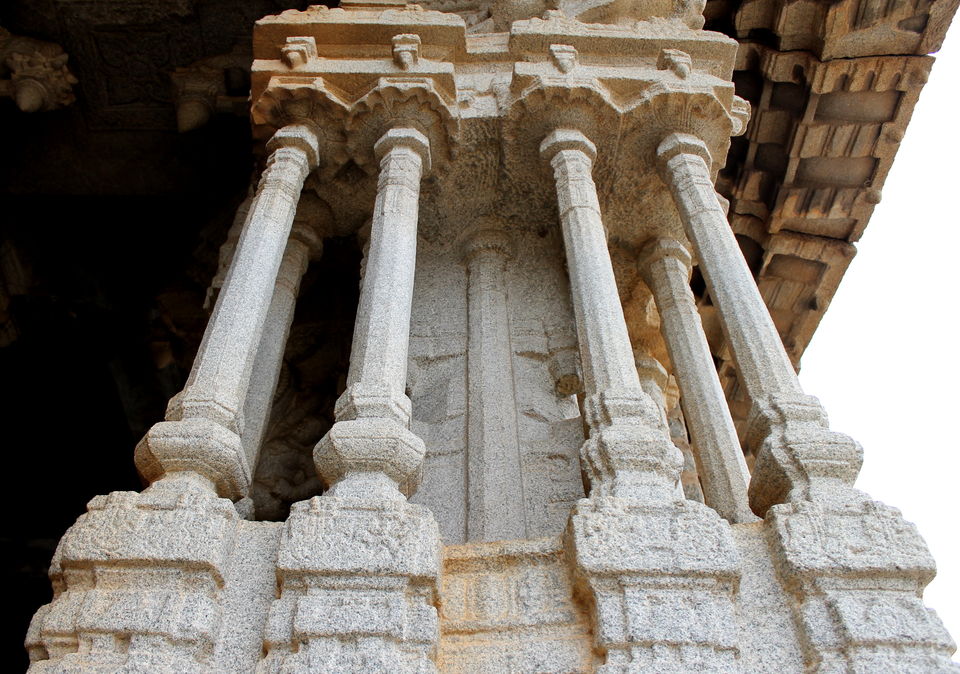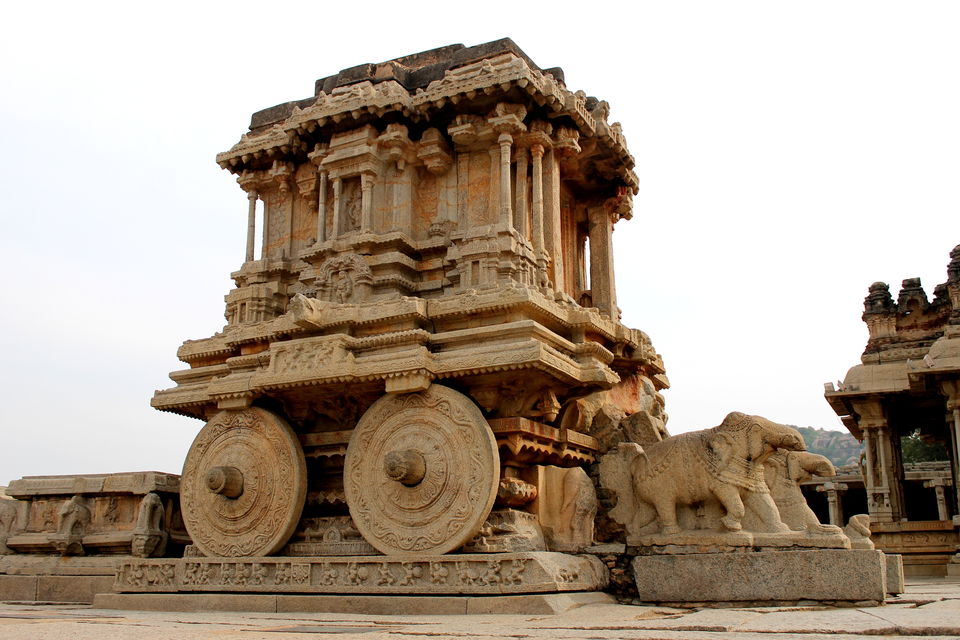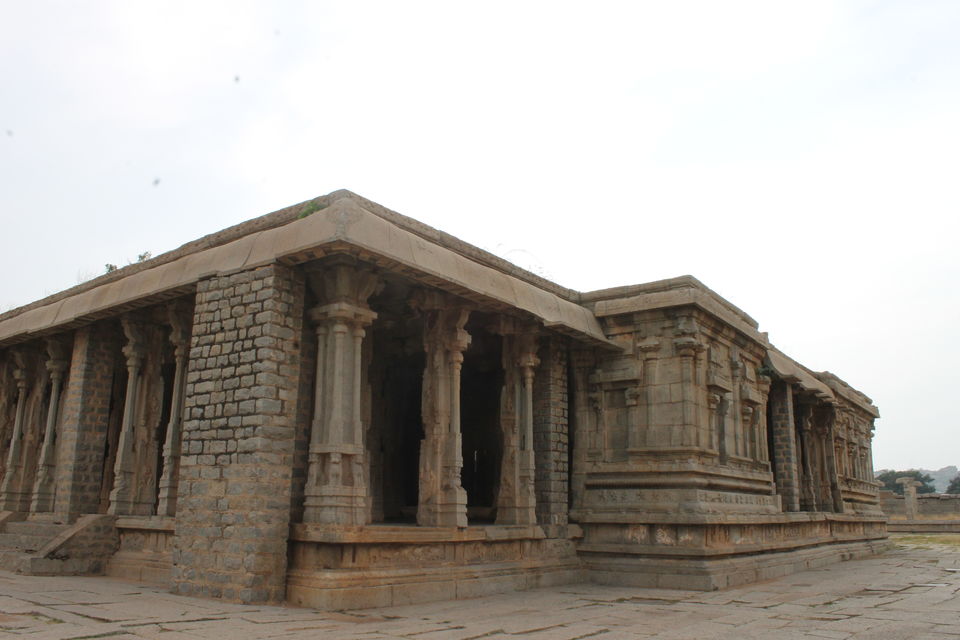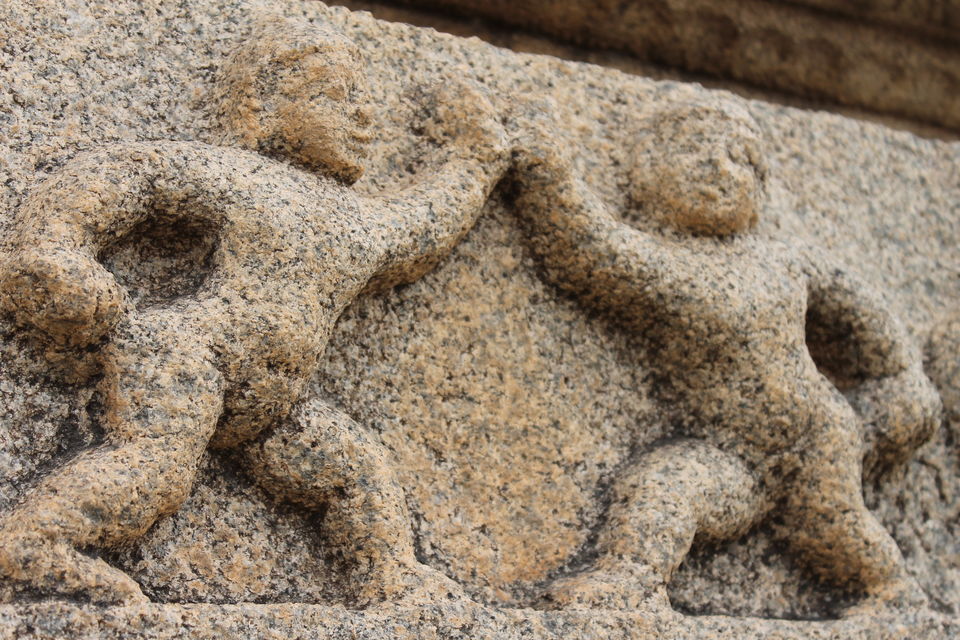 After longing for about 6 months or so, my wish to visit Hampi was finally going to be true. Starting from Margao (Goa), we took a train to Hospete (Karnataka). On the way, we passed the majestic Dudhsagar waterfalls. The train journey was about 7-8 hours long. As soon as we arrived at Hospete, we found out that there are just a few auto rickshaws that take you to Hampi, about 15-20 minute ride. Their average quote is Rs. 250 per rickshaw. We were a group of 7 people sitting in one rickshaw.
Once we reached Hampi at 3.30 PM, our rickshaw driver halted at the main bazar, when we decided not to take up a place to stay until sunset. We decided to see a few places this evening and the rest the following day so that we do not have to rush the next day (considering we were at Hampi just for a day and a half). We hired the same rickshaw and began exploring the place. Hampi, though not greatly developed, is beautiful in its own way. It is one of UNESCO's World Heritage site. It seemed like one too! It is quite surprising to see the nature of the rocks there. Such rocks are not to be found anywhere else, specially along coastlines. The symmetry and placement of each rock was so natural. Hampi is situated at the banks of river Tungabhadra. We first saw a temple for Lord Ganesha (rock idol). The architecture of every place here is marvellous. Temples are carved of plain stone/rock. Some temples are left with just structures as the idols were once stolen. We proceeded to the underground temple of Lord Shiva (no idol). Further, we visited the Lotus temple, watch tower, Queens mahal (only the base is left) & the Elephant Stables which is a basic structure, but a beautiful one. Due to some research before arriving, I knew that Hampi has a glorious step well that is one of the greatest in India. We arrived at Pushkarni tank to find out that the step well is here. The structure is amazing. There is a guard restricting people from climbing down the step well. The sun was about to set & I had heard about the sunset in Hampi being picturesque. So we went to a temple, at the top of the hill only to see that the sun hid behind the clouds. We did not have a perfect sunset, but the view from top was oh-so-classique. It had turned dark when we returned to the main bazar in search of lodging. Hampi does not have hotels. Locals have made provisions in their own houses & give rooms for rent per night. The avergae cost would be Rs. 1000. The rooms are not in good conditions. A little messy & dirty. But, it was just a matter of one night. For dinner, we proceeded to the most famous restaurant at Hampi, Mango Tree. You will not find non- vegetarian food in Hampi. Every nook & corner of Hampi has provisions for wi-fi. Well, we took a short walk and returned to our rooms to have a good night sleep.
Waking up at 7 AM, we found that our guest house had a terrace from where we could see the sunrise. It was scenic & beautiful. We dressed & proceeded to see the main temple, Virupaksha temple. a temple of Lord Shiva & Goddess Pampa, situated at the banks of Tungabhadra. This temple has monkeys all around. Do not carry eatables with you or they will attack. There is a temple elephant here. Next, we visited the Monolithic Bull temple (Nandi Bull). Matanga Hills is just near Nandi Bull, but we did not climb. We moved on to the Ram- Lakshman temple. It is said that this temple has Rama, Lakshman, SIta & Hanuman all carved on one stone. The coracle boat ride could be done here as the Tungabhadra flows here too. The boat ride is cam, quiet & peaceful. We did not move to the rapids with the boat, it was just a short ride. Then, we visited the statue of Ugra Narisimha (considered to be the most violent form of Vishnu). Further, we visited the Queen Bath. The structure is destroyed with names of people carved on it. We had lunch at a restaurant on the way to Vijaya- Vittala temple called Food Point. There isn't much variety in food here, just a Veg Thali. We reached the temple. It was the most awaited location. Cars are only allowed to a certain point; from there either visitors take the bus or a battery car. The temple has musical pillars which were under renovation so we couldn't enter the main structure. But, we played music through pillars of the other parts of the temple. The main attraction at this temple was the stone chariot. It is huge and amazingly carved. Every detail was taken care of & much hard work put in creating such a structure. Every part in & around the temple, has carvings of aspects related to music, mostly dance moves. From the Punjabi Bhangra to Gujarati Garba & Dandiya, Mudras & Patakas, all of these could be seen around the place. Musical instruments like Sitar are also carved. They have restricted from entering the main temple because people used to hit the musical pillars with stones & ultimately would destroy it. It was the best evening spent. We returned & proceeded to Hospete to spend the night. On the way we saw the Tungabhadra dam. For dinner we tried the Bellary Biryani (spicy) at Hospete.
Things to keep in mind: Carry shoes with a good grip as you have to walk/ climb stones/rocks. Its could get slippery. During the rains, Hampi might get a little dangerous. Be prepared to adjust in the guest houses at Hampi. They are not upto the mark. Food is completely vegetarian. You do not necessarily need a guide at Hampi. The internet imparts all knowledge you need to go in & around the place.
P.S: I wish I had taken a cycle to move around Hampi (that is what most international tourists do).