Okay so I finally decided to blog on Tripoto. Yaayyyy. So let me start with something I did recently, like a week ago.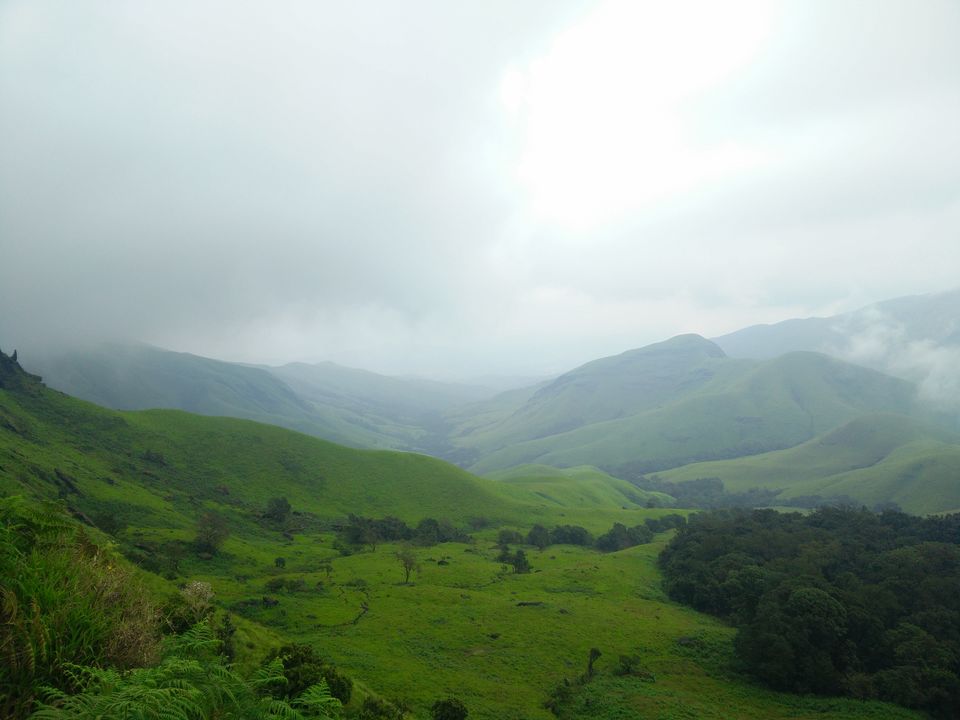 Kudremukha meaning "Horse face" is a beautiful peak in Chikkamagalur, Karnataka, India. Approximately around 330kms from Bangalore or in other words a nights journey (around 7-8 hours and this does not include the time taken to get out of Bangalore. We took around 5 hours to get to the outskirts of city. Sigh! All thanks to Banglore's mad weekend traffic). This was on my list of to-do treks in Karnataka from a long time. I had to go to this place to believe what I had heard. I went with a trekking club from Bangalore.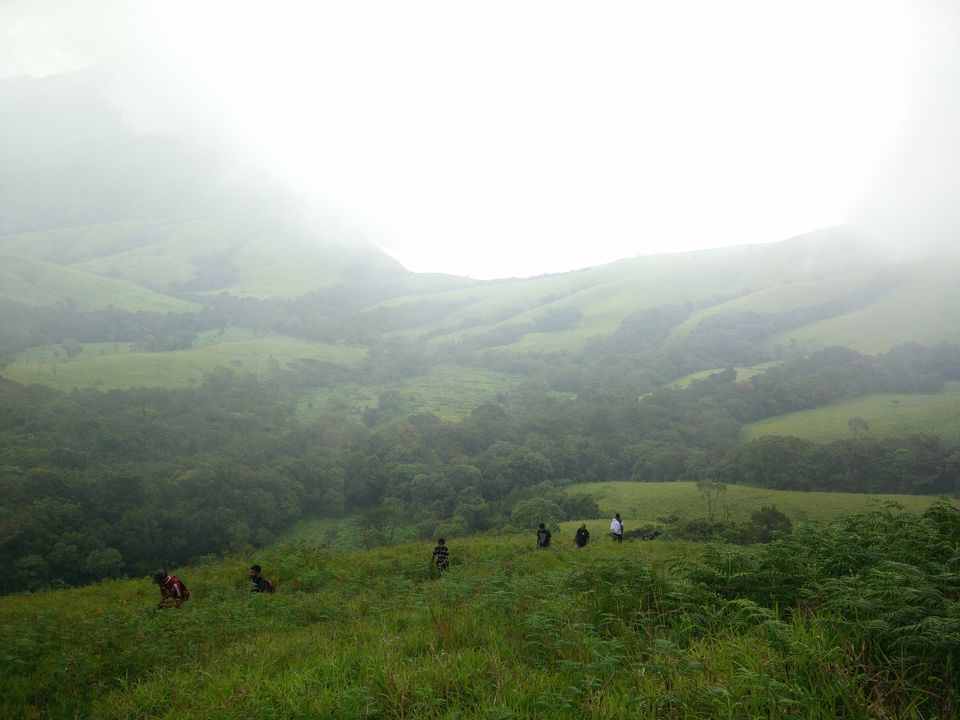 We reached Balagal around 7:30am. If you are travelling in bus it is advised to get down at Balagal Bus stop. There are frequent jeep services from bus stop to the base of Kudremukha peak (Mullodi village). The proper roads (pakka sadak) ends at Balagal and a stretch of around 2-3 Kms is a kaccha road or in other words a roller coaster hip bending ride :D.
There are multiple home stays located at the Base. One such homestay is run by Ravish (9481070200/9483329626). Since the area has no network coverage, it is almost impossible to contact them via phone. You can leave them a message with details of your date of travel and the number of people. They will get back to you. They can also arrange for jeeps and for forest dept permission, which I believe can be taken from the forest dept office in Balagal bus stop.
Since the trek is pretty long (about 22kms in total) it is advisable to carry only what you might need through out the day (water bottle, food, snacks for the bhukkads, camera/phone, torch). There are plenty of water sources on the trail. So just a litre water bottle would be enough. Get ready to taste the sweet water of Malenadu(land of rains).
After quickly freshening up and finishing our breakfast we started off from the base with our packed lunches and minimal stuff required at around 930am.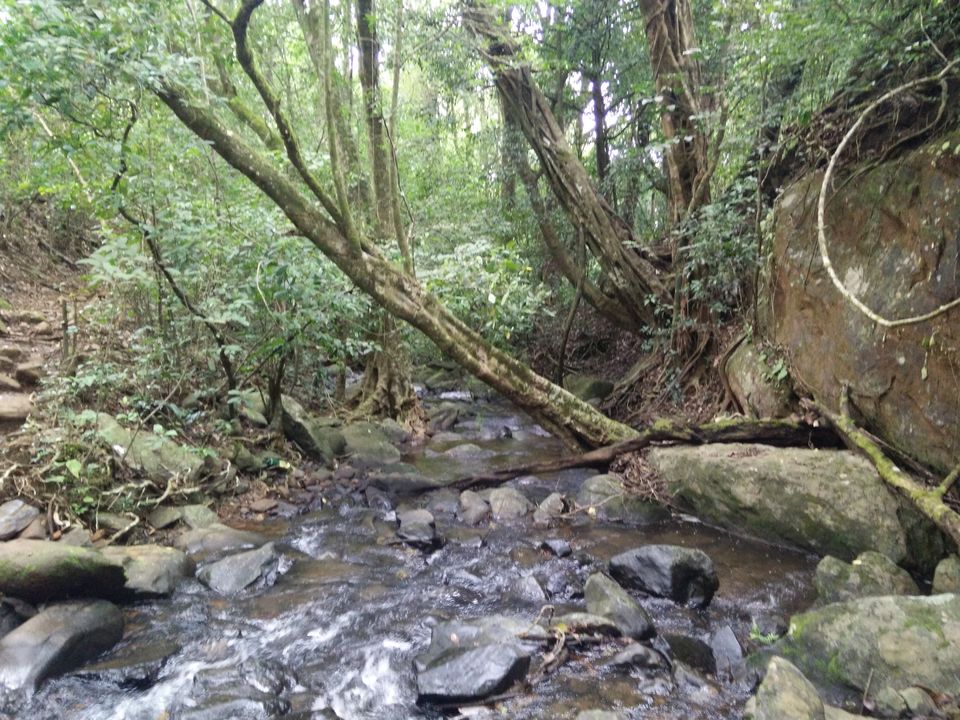 Along the trail you can spot Bison or peacocks from the near by mountains. Also lots and lots of leeches to accompany you on every step. On a day when the weather is in your favor this might look like a easy trek. I was blessed to be trekking when the weather was just apt, sweeping away all the fatigue in every step up the mountain. In summer, I'm guessing it's gonna be a bit gruesome. Few of us reached the peak around 1 pm. That's about 3.5 hours of ascent and 11kms in distance with some breaks in between. If you have decent amount of fitness, you should have no problem ascending up in this time. All through our way up, it was very foggy and visibility was very less. As they say things are so unpredictable in the mountains the fog cleared up once we were at the peak and we could see near by peaks and villages. We finished our packed lunch and it started to drizzle. Perfect!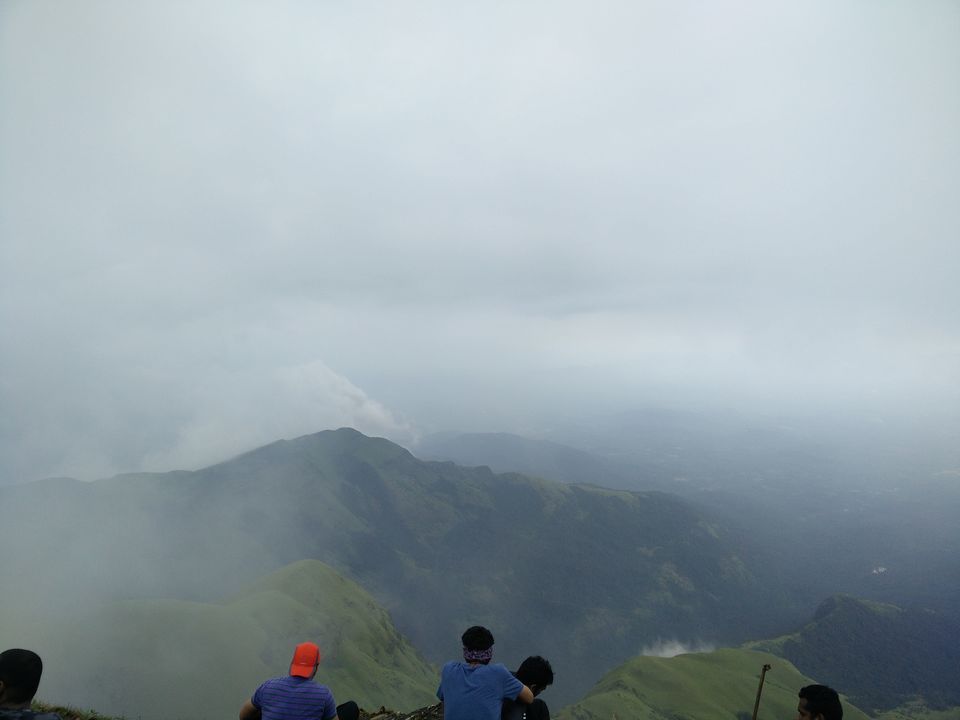 We started off from the peak at around 1:45pm as the weather was too windy and we knew the amount of effort it was going to take to go down. Just when we were ready to leave the peak, others from the group were arriving. After asking them to finish up and leave asap few of us started the descent. Though the trail up is pretty much one directional, descent can be tricky at few places. Once its dark it becomes so much more difficult. Get ready to slip and blip. As you descend down, every time you cross a stream you are left to wonder "Did I really cross so many streams going up". I see theory of relativity here :D
Finally we made it to base at about 4:30pm. That was 3hours of descent. Just half hour less than the time we took to go up. Yep!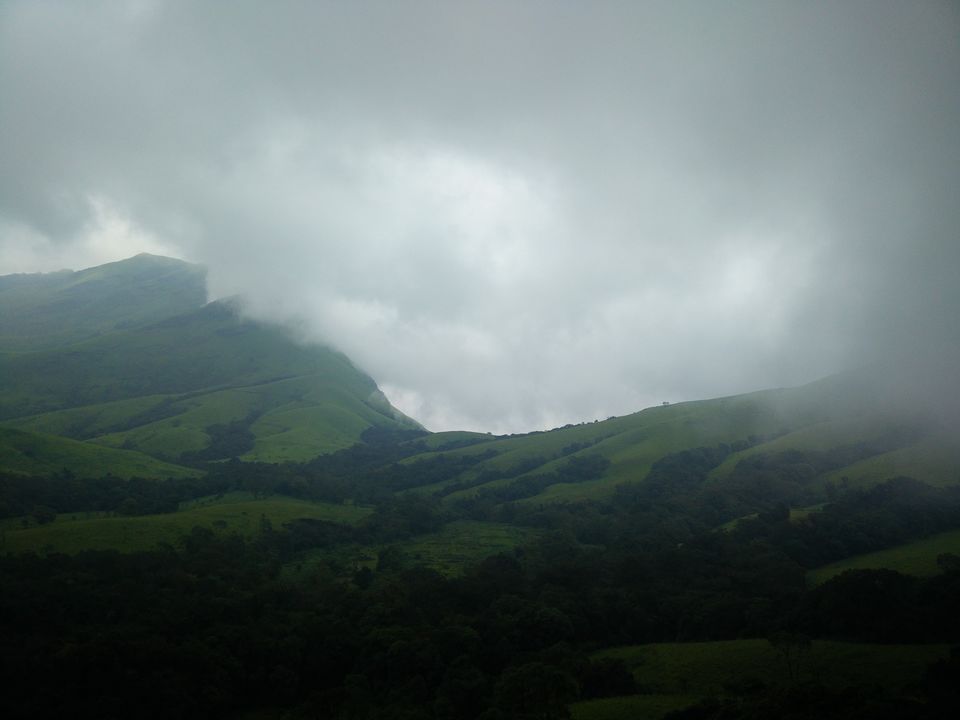 We finished our bath with hot water (yes, lucky us) and waited for others to join us. Last few people to come, came in at 730pm and they were truly in much horror and pain. Understandable!
However for few of us the evening was not yet done. Snacks, games, dinner and peaceful sleep followed. Back to Bangalore the next day.
Thanks for reading :)