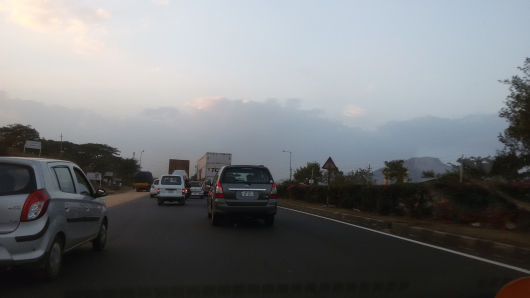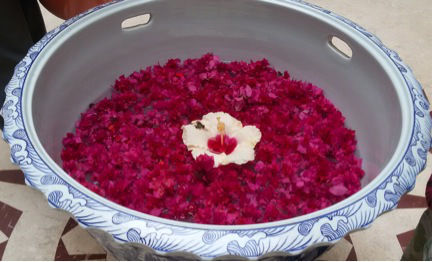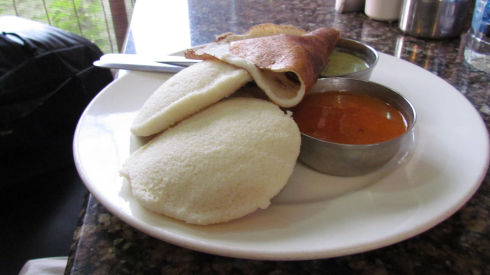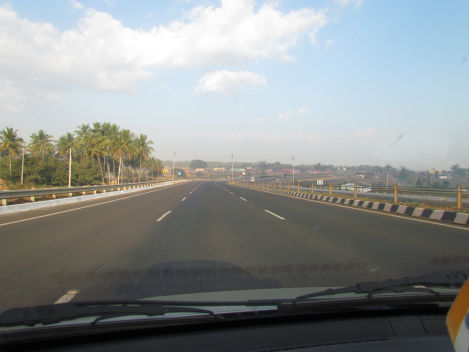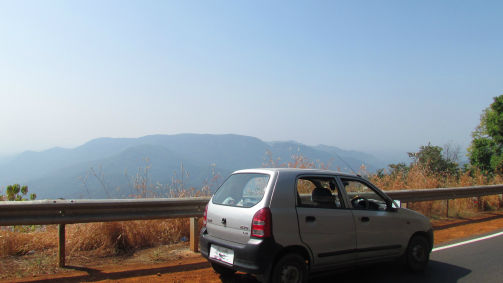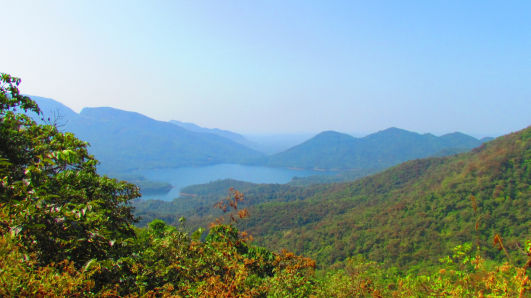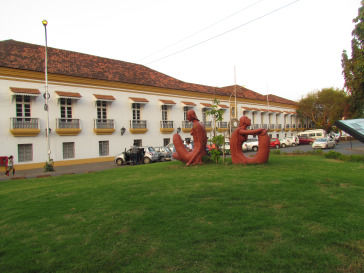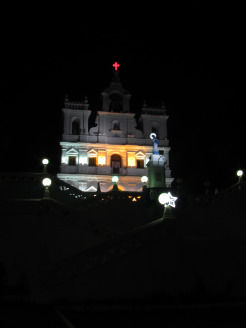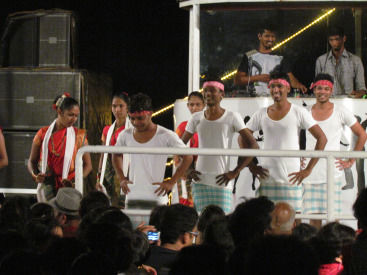 Prologue:
It had been while since we had a long vacation. For last few years long holidays mean going back to hometown and that's too once a year. Though we made a number of weekend trips but the fun of long and relaxing vacation was missing.This was a special occasion of our 10th marriage anniversary and we wanted to celebrate in a most special and romantic way (well to the extent we could when a 5+ year old kid is around).There was one and only one place popped up in our mind was Goa. Yes it had to be Goa, the same place we had gone for our honeymoon!
Bangalore to Goa is not a tough mission; there are regular night bus services and low cost carriers shuttling between these two places. But I decided this has to be a road trip. A long drive to Goa was a long pending from bucket list. I don't care about the distance, I don't care about the stress of long hours of driving, I have an old hatchback but I don't care; this trip has to be a road trip. We planned to go there in last week of January but started booking hotels from early November. January is peak season in Goa and if you do not book in well advance getting accommodation of your choice can be a problem. It would be wise to refer to a Goa tour guide especially when you're going in the peak season.
Just one week before the journey I changed the headlamps of my car from stock to XD and installed fog lamps because majority of the onward travel was planned during night and early morning. A thorough servicing was done with all regular checkups to make sure we do not come across unwanted surprises. We packed a whole lot of foods and downloaded in huge number of MP3s so that we are always loaded on highway.
Day 1 (24th Jan) Get set go!:
Our initial plan was to start on 23th evening and drive all night (may halt for some hours in between if we feel tired) and reach Goa by 24th morning. But on 24th we had Saraswati Puja at our apartment, which we did not want to miss. So we had a delayed start at 4 PM. Considering the late start my plan was to take NH4 and drive as far as possible before we call it a day. Hubli was my target for night halt but I was determined to reach at least Devangere so that next day we have enough time for a leisurely drive through beautiful Western Ghats.
Based on the reviews in team-bhp and other resources from Internet I planned the onward route as:
Home (Whitefield)=> Tumkur => Chitradurga => Devangere => Hubli => Belgaum => Chorla Ghat => Panjim.
The usual route to reach Tumkur from our home has too many signals and observes terrible city traffic all through the day. I took alternate route via Budigere => Devanahalli => Doddaballapur =>Tumkur.
This route was 15 Km longer than original one but helped me to bypass the entire traffic and reach Tumkur tollgate before evening. Between Devanahalli and Tumkur there was heavy traffic, which reduced later.
NH4 was wide and appealing, with beautiful aura of twilight. The mood of long drive was pumping my adrenaline and I soon touched 100 Kmph. The road was fantastic, though there were lot of cars going for long weekend but I never had to slow down. Soon it was dark but I was able to maintain speed between 80-100 and in some occasions touched 125Kmph(my highest with Alto). Though NH4 was pretty much straight; I enabled my GPS and docked it in front of me to have an idea what is 1-2 KM ahead. It helped a lot to identify the curves well ahead in dark. In between we only stopped for bio breaks and tolls. Our stock of snacks, juices helped us to save time in this stretch. I was literally cruising on the road but even at 120, saw many cars to overtake me! Outside was pitch dark, and I have never driven on such a dark road. Miles after miles there was not a single sign of lights apart from taillights of other cars on road. But yet it was easy to maintain high speed because of well-marked awesome tarmac of NH4.
We reached Devangere at 9 PM, well within the schedule. For dinner we stopped at the Apoorva Resort. This place came as an oasis of light in the vast darkness. Many fellow travellers in team-bhp recommended Apoorva resort and I must say it was a right choice. The place was huge and well maintained; toilet was clean, which is a must for long drive stopovers specially if you have ladies and kids onboard. During long drives I prefer hot and spicy food; it stimulates nerves and helps to reduce tiredness for next stretch of journey. We really had an awesome dinner and break at Apoorva.
Our preferred night halt was at Hubli, which is 160+ KM from this place, and with the kind of drive I had so far I was confident to cover this distance within two and half hours. I called Kamat Yatrinivas and requested them to reserve a twin sharing room for us. We started at 9.30 and my plan was to reach Kamat by midnight. Everything was going fine and we were all charged up , soon I touched 100+ again and maneuvering well between the trucks to overtake. We stopped the car audio and started singing Tagore's songs our heart out; it was so damn relaxing even after having a long day. I reached Hubli just before midnight, bingo! But where is our hotel? Then I realized Kamat is actually quite far from NH4, its actually on Hubli-Darwad State highway! We had to travel across the city to reach the hotel. It was mid night and there was no traffic but during daytime I bet it would have been heck of a drive.
Finally we reached Kamat at 12.30 AM but to our surprise staffs were awake and the check-in was unexpectedly smooth. We reached our room, changed and dropped like dead meats on the bed. The room was nice and cozy but there were noises of some construction work going outside, anyway we were too damn tired to notice that and had a very relaxing sleep.
Day-2 (Chorla Calling):
At 6.30 precisely the alarm rang and we jumped from the bed. Hot water was available so I had a quick shower and then we rushed down stairs for the complementary breakfast. They served nice South Indian dishes along with fresh watermelon juices and hot tea/coffee. The breakfast was tasty and wholesome. We paid the bills and checked out from hotel at 8 o'clock. The day started in a very relaxed manner and I started driving calmly as there was not much traffic on the road. Soon we crossed Darward and hit NH4 again. Last day most of my drive was during the night and I could not see the real beauty of this road. This time I was really flabbergasted by NH4! It is so wide, well maintained and scenic! It was a real pleasure to be behind the steering!
We reached Belgaum in no time and continued towards Chorla. Once you cross Mahaveer Nagar after a kilometer or so the road bifurcates. There is a signboard asking to take left to reach Panaji, AVOID that road; this goes through Khanapur-Ramnagar which is in bad shape as mentioned by many travel reviews; plus you miss the fun of driving through the Chorla Ghats. I took the right and continued towards Jamboti. Just after few kilometers of drive the sceneries started with lots of greeneries and hillocks on both sides of the roads. We stopped for tea in a small dhaba near Kinaye and again continued our journey after taking some snaps. Soon the hillocks became hills and we started climbing the ghats. This was my first drive through the Western Ghats and I was very excited. Chorla Road mostly ascends in Karnataka part and descends in Goa side. Later part is more beautiful and yes more challenging to drive.
The quality of road is fabulous with smooth pitch, I do not remember of coming across a single pot hole in the entire stretch (those start right after you pay entry tax in Goa; quite an irony isn't it ?) . But too many curves and sharp bends (and of all possible sorts; from hairpins to S to Z) and too many stupid tucks and passenger busses make it tough to drive. At times they just try to push you out from the road; and yes they do overtake each other in sharp bends leaving no room for vehicles coming from other direction. My GPS came really handy again and I was able to guess what kind of bend is coming ahead and control the car accordingly. I usually rely on engine breaking while descending from hills and save manual breaking for emergency situations (frequent breaking can overheat the break fluid and cause beak failures) but this time I had to use it many times to control the speed.
Despite all such challenges driving through Chorla Ghat was experience of lifetime. There were stretches of dense vegetation, and wide views of the range; we stopped many times to feel the nature and take beautiful picture. If you are driving on this road please do not miss the opportunity to stop at the viewpoint to capture a breathtaking view of Lake Anjunem. We paid Rs 250 at the Goa border toll gate and continued our journey towards Panaji ; the capital of Goa and our first holiday stop. The interior roads in Goa are mostly narrow and well congested but it was not a problem for someone who learnt driving in Calcutta. We took NH4 bypass from Karamali Station road, which helped to bypass the entire city traffic. And we reached Hotel Menino Residency just after 2 o'clock.
Menino is an old yet well-maintained budget hotel just at the heart of the Panaji city. It is just a walk able distance from the strand, Mandavi River Cruise jetty and newly famous attraction of Goa ; the Casinos. It was a value for money stay with AC , running hot water, a mini fridge and large LCD TV. Staffs were also courteous and helping and food was great. The only two draw backs of Menino were lack of covered parking space and blunt complementary breakfast. Otherwise I would like to go back there again.
Panaji does not have a beach but it has its own sets of attractions. Leisurely walk though the narrow lanes of old Portuguese settlements, sunset on Mandavi River, visit to the old churches can make your day. We planned for the sunset rivers cruise and asked few policemen about the direction of the jetty. They informed being holiday the tickets from the jetty counter must either have been sold out or we will have to wait for more than hour in the queue to get one. One of them took us to a nearest travel agent and ticket was arranged within minutes without any extra cost. Goa police is helpful indeed. There was huge rush to board the cruise and we had to wait for our turns. They arranged chairs on the top deck; local musicians and dancers performed traditional Konkani and Bollywood numbers. Even tourists were encouraged to join them. We had a good time there specially the little one enjoyed a lot.
Our hotel was little more than 2 Km from the jetty and we walked back casually by the Mandavi Strand. In recent years lots of Casinos have started operating in Panaji and the best ones are in this stretch. Any way we had kid so it was not possible to explore one of those places plus I had been to Vegas and must say I am not so lucky with gambling either. So we came back to hotel had dinner and went to bed. Tomorrow we will get to see the sea for the first time in this trip; yes we were excited!
This trip was first published on https://siddhartasaha.wordpress.com/
If you want to see my vlogs please check here and subscribe to my Youtube channel.
Frequent searches leading to this page:-
bangalore to goa road trip, distance between bangalore and goa by road, travel from bangalore to goa, bangalore to goa drive