After a month break, the group that sprouted TLT is back, yes Anil, his beast and my beast are back again, this time it's towards Sivanasamudra falls.
Oct 14 Clock striking 3, Me and Harish started from Marathahalli to BTM where Anil was supposed to join. It was indeed a long break since we had met Anil, a huge smile and hug on seeing him back normal. And not only that this ride marks the inauguration of TLT tags on each bike, not sure whether it is a coincidence or planned something new in TLT and that happens with the presence of 3.
7:00 Sivanasamudra – Bharachukki falls and Gaganachukki Falls, both were separated at a distance of 10 KMs, we decided to visit Bharachukki Falls first. We were too early, the gates were closed, I remembered being here the last year, fingers crossed that the way to go down should be opened this time.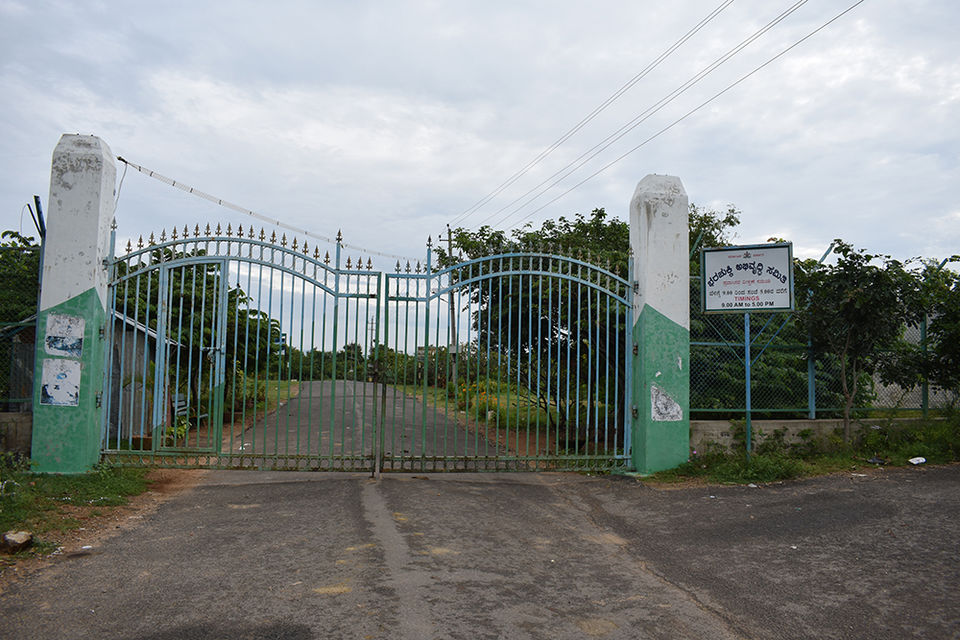 We still had 2 hours left, so went into the village in search of breakfast, found a small shop in the village, started with vada, Harish asking me to enquire whether breakfast was available, me confidently replying breakfast wont be available, so ordered vada, then the person asking us do you want to taste our idly too. Harish looking at me, and me. Thankful to the shop guy, a perfect breakfast.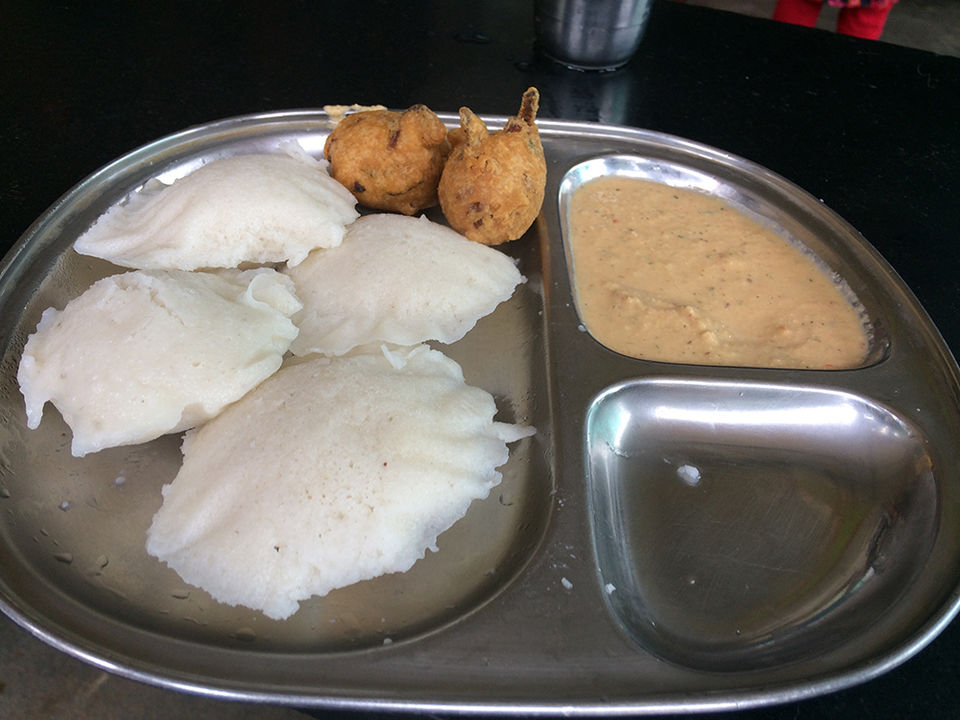 8:15 Still an hour left. I knew there is a coracle ride available, so we went to the place and with my Kannada speaking skills enquired for the coracle ride and placed a deal. It wasn't a new experience for me, but Harish and Anil loved it, slowly moving in the coracle in the morning sun yet to shine, mild weather, birds singing over the trees, sound of the river flow, exchanging the experience of how long it has been riding in a coracle, heavenly feel. And the coracle person greeting us with a 360, enjoyed the whole 30 minute ride.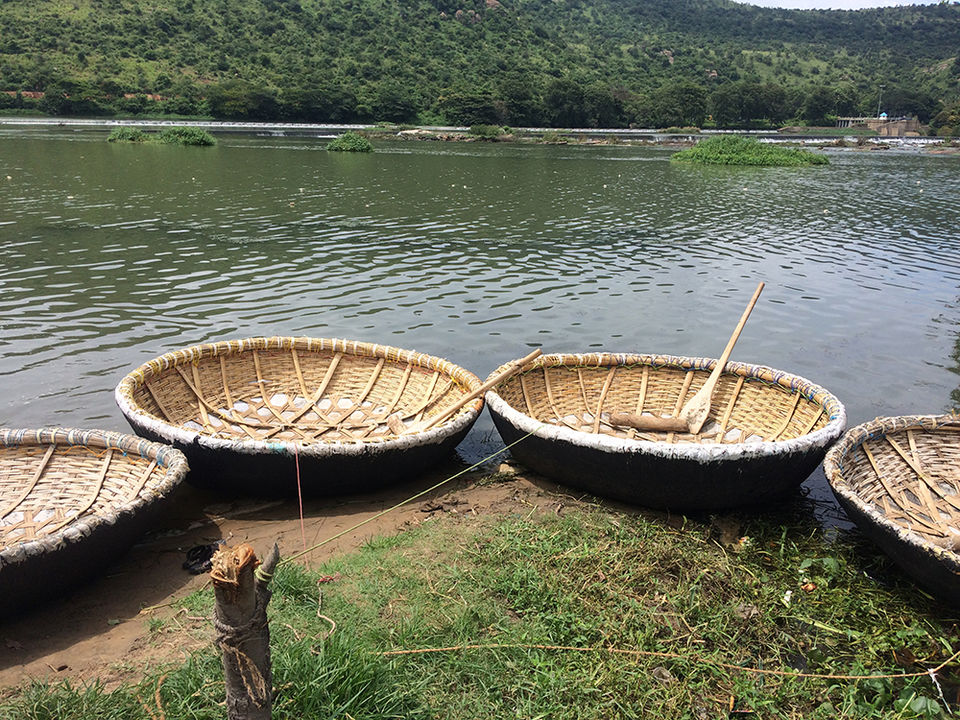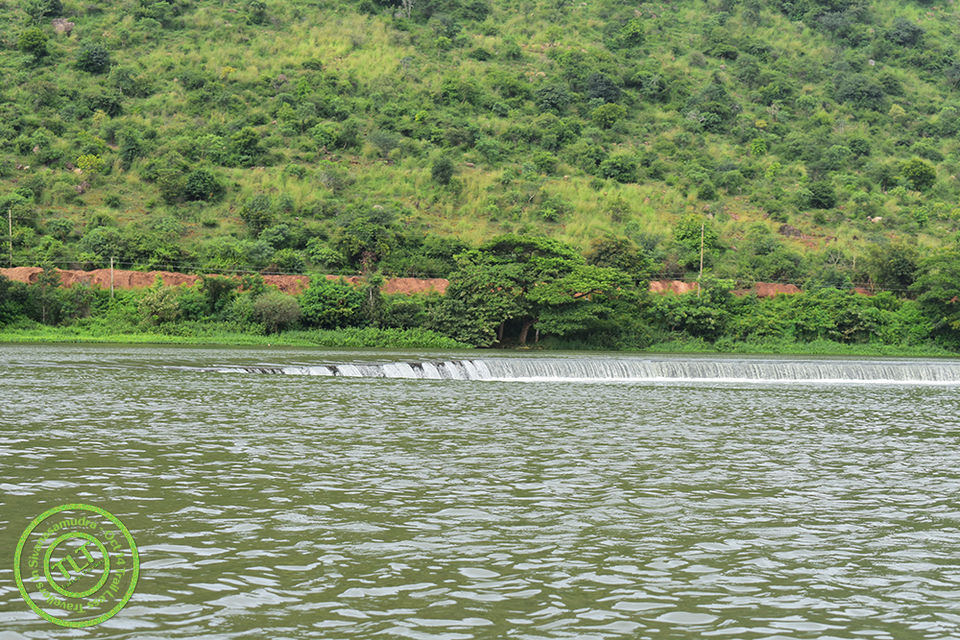 9:00 The gates were open, while taking pass itself the guard informed us you guys can't go down it is blocked. Oh not again, the beauty can be viewed from the view point only. But we had other ideas, we three looked at each other and said are you thinking of what I am thinking?? We nodded and said alright lets explore the place and find ourselves a way. Bharachukki from the view point,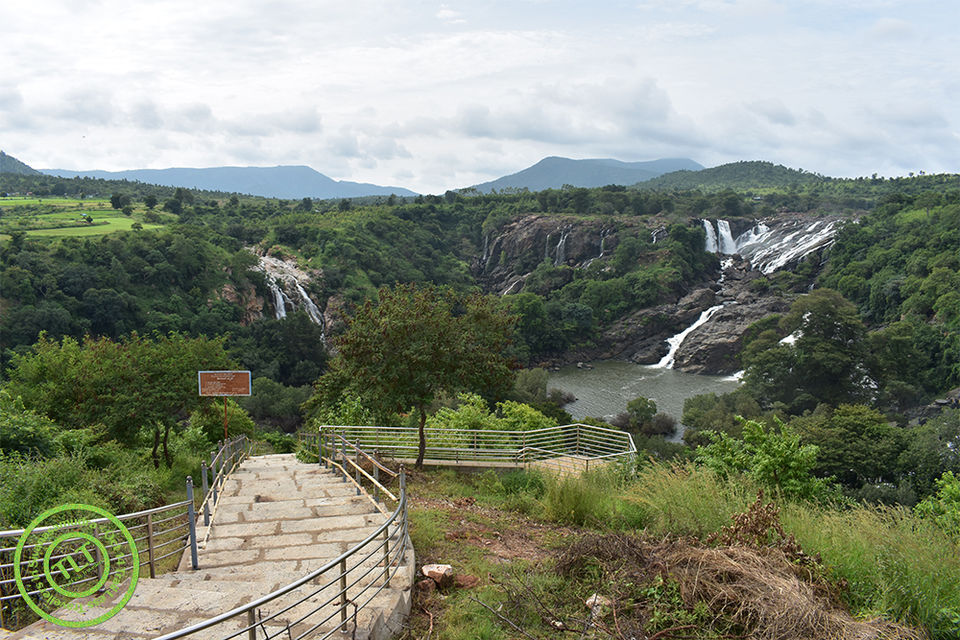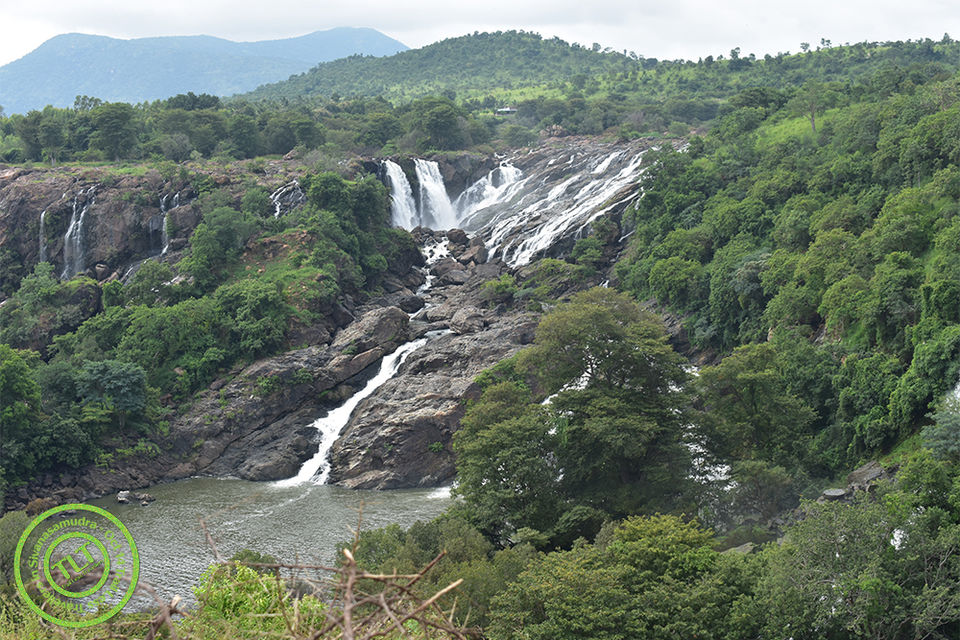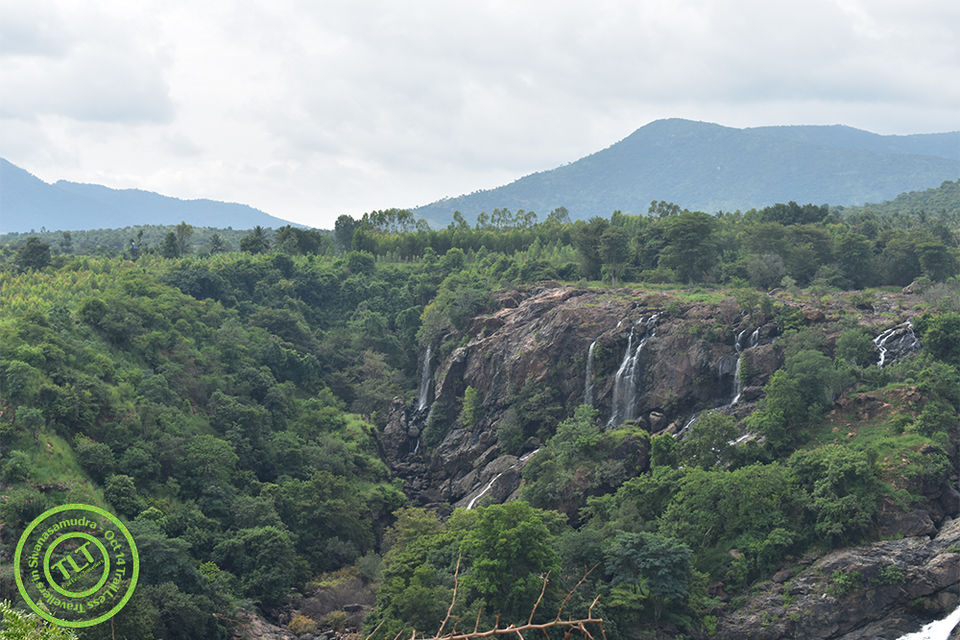 We spotted the place for our camp, Harish told we need to go past the field. No more talking lets get into action. And we moved away from the crowd, walked and walked and walked there were huge wire barricades all the way, almost tired we stopped at a rest place and started to sleep before a guard waking us and enquiring us. It was almost 11:30, we decided to go trek to the falls, took our bikes, found an adjacent muddy road that was running parallel to the paddy field, after couple of km parked our vehicles and stealth mode on. We were into the field and suddenly Harish saying its' not worth moving to the falls, we would destroy the crops, we can reach the falls but this place is already protected by number of guards what if we were spotted? Don't know what would happen. Anil was so cool, he was still ready to move. Somehow convinced Harish and within few meters we stopped again and we were back, didn't take a chance. As simple as it was "We were afraid", for the first time ever.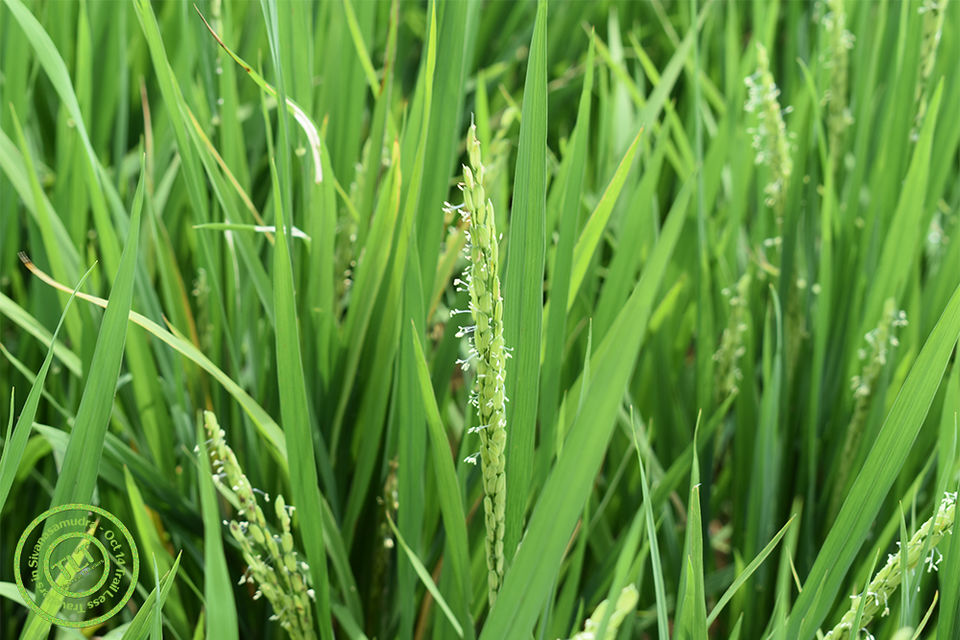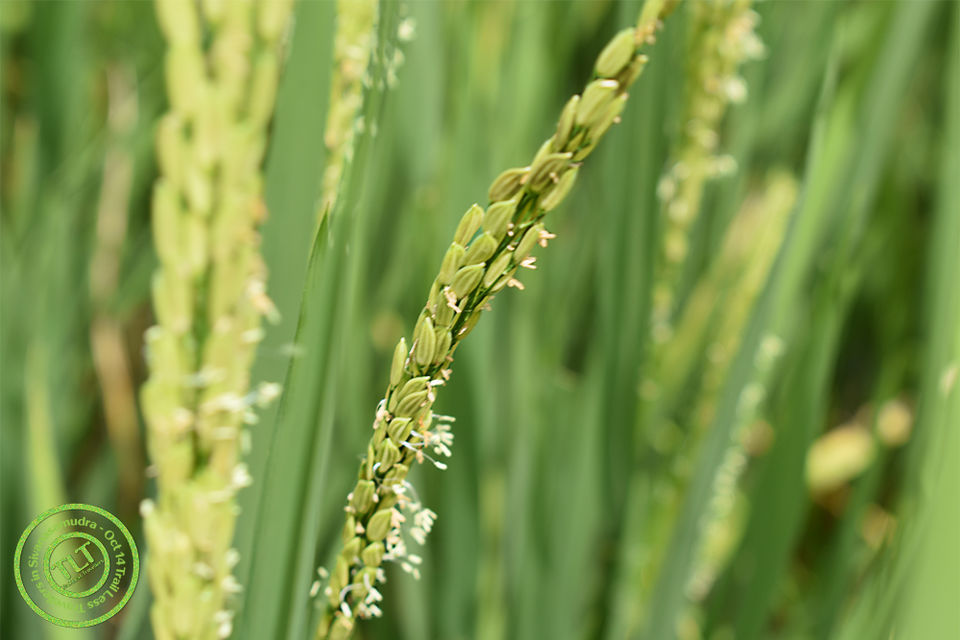 12:00 Decided to visit Gaganachukki falls, the other side, Bharachukki and Gaganachukki are just like the front and back of the falls. The view was mesmerising but sun played a major role, we thought we should have visited Gaganachukki first.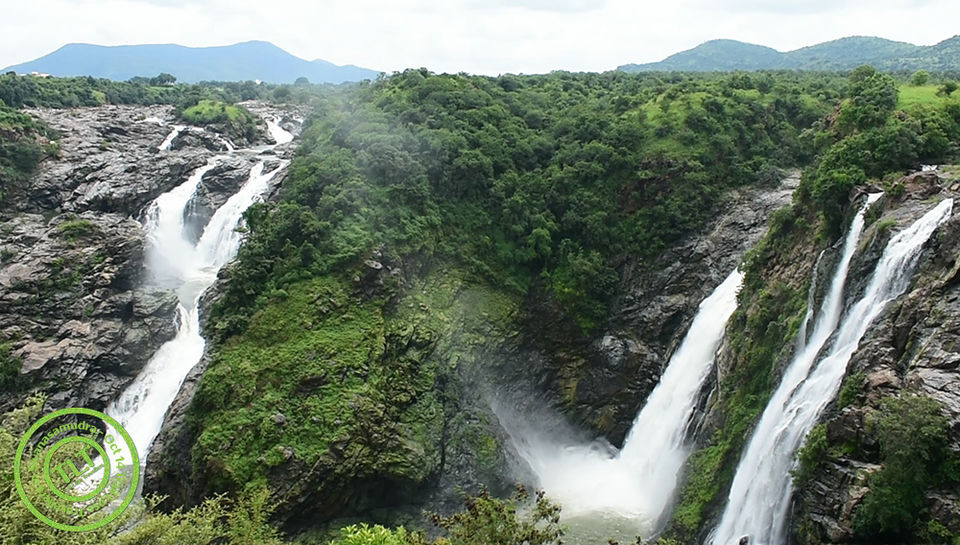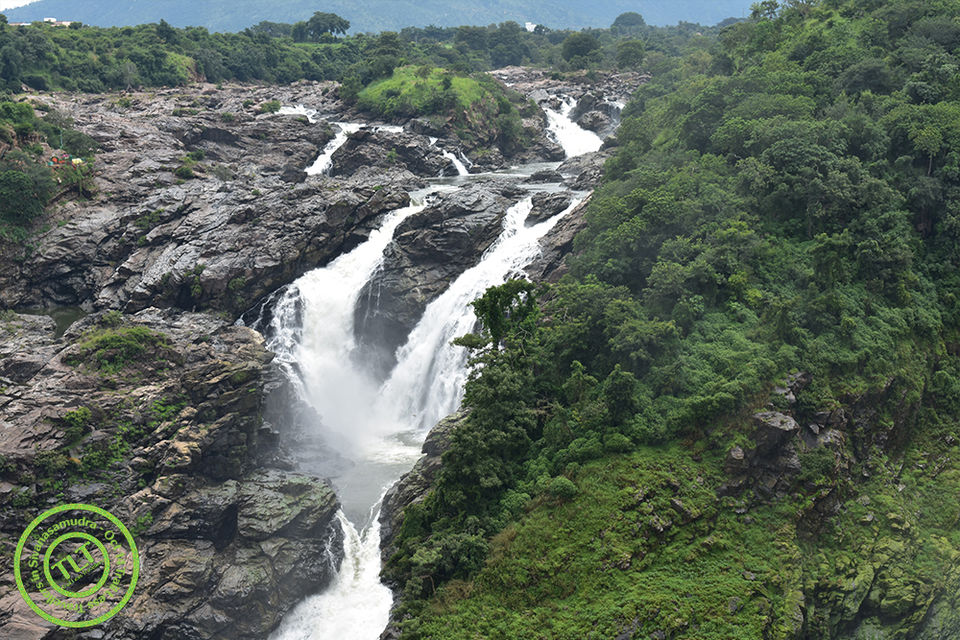 13:45 The restaurant was surrounded by lawn on all the sides, moved to the lawn, had a long chat and powernap started. This also started a discussion in TLT group, is powernap during a trip bane or boon. We three agree with powernap a boon.
15:30
Started back to Bangalore. A slightest of confusion while returning, the blaming game.
For more info visit Trail Less Travellers