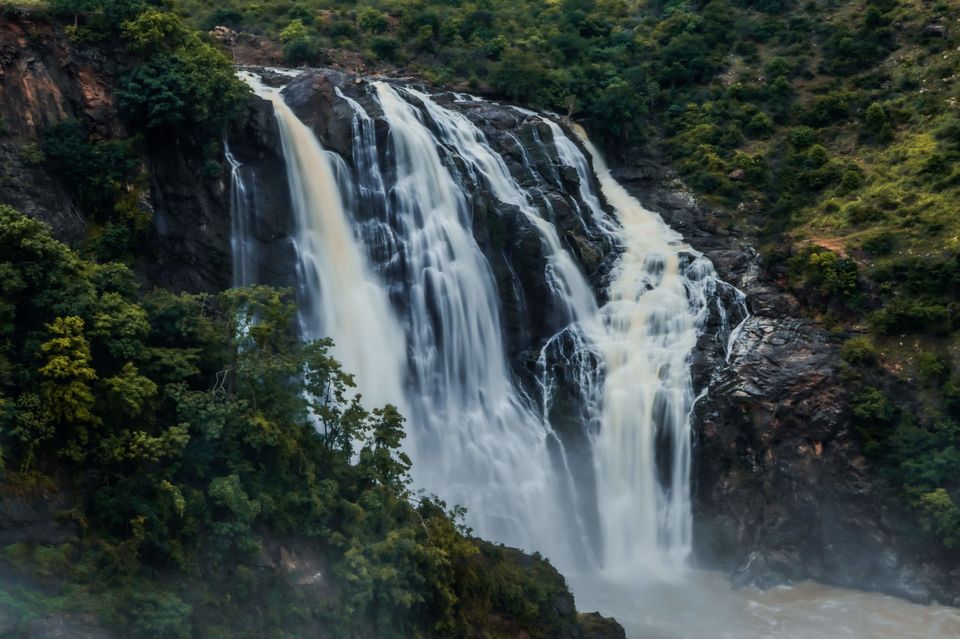 I could hear a lot of chatter, shouting and running around by the kids as Sun slowly started to peep into my room through the curtain, and then I started to hear "mic testing, mic testing 1 2 3.." I tried my level best not to become conscious and continue my sleep while our whole country was busy celebrating for the 73rd time our Independence. Yes, I'm an Indian and It was August 15th 2019 and it was our 73rd Independence day.
After a lot of hustle with a lot more factors, I dragged myself off the bed at close to 9:30 in the morning thinking how do I celebrate my independence? Should I bike around the main attractions of Bangalore (South Indian city), or should I doze off again? Or should I take a bike ride and celebrate my Independence?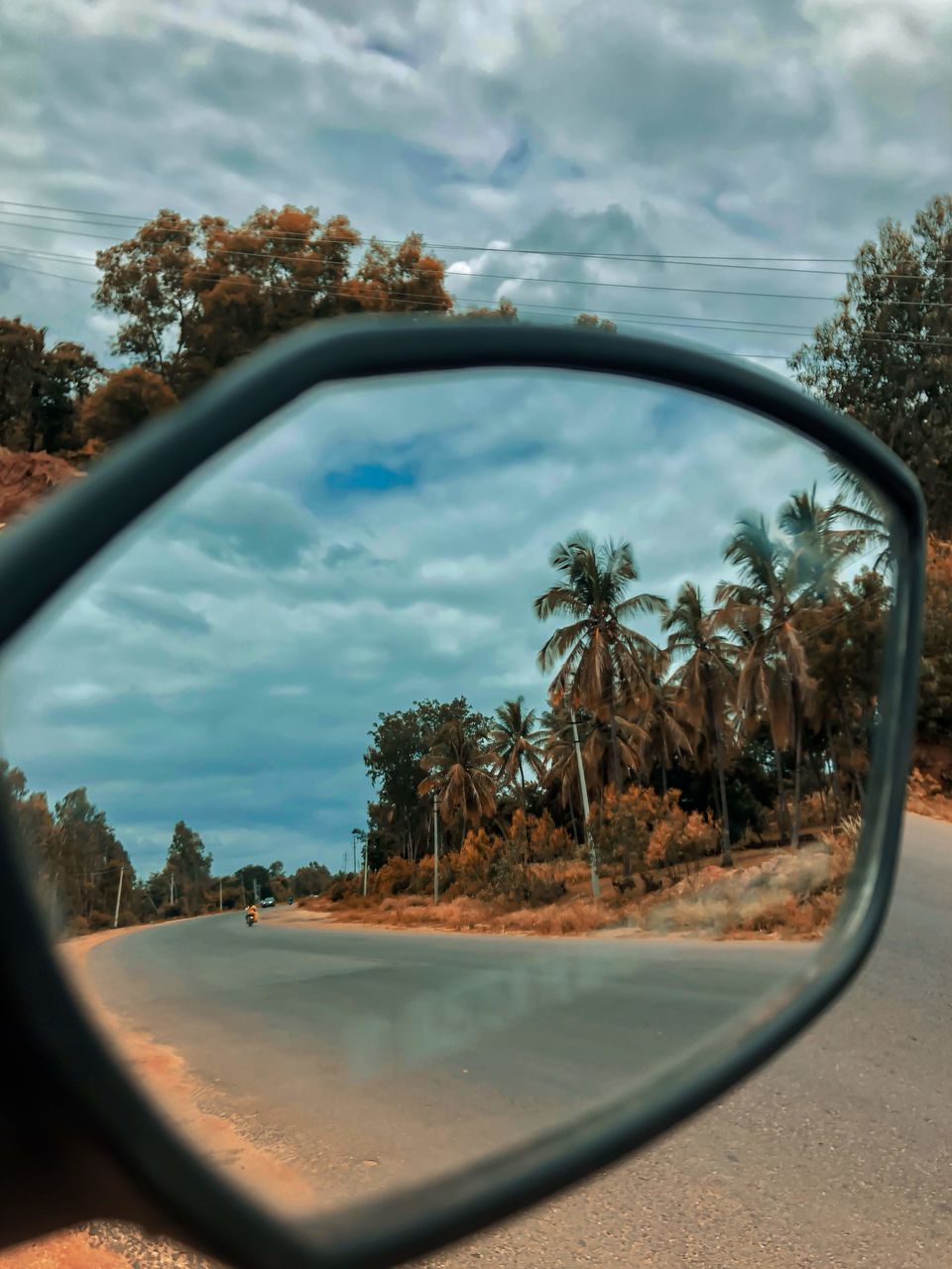 After a lot of internal hustle and ambiguity, I decided to go on a journey to couple of waterfalls which were around 150 KM from where I stayed; quickly freshened up, grabbed some breakfast and off I went on the Nice road touring to Sivanasamudram (City where my two falls were located)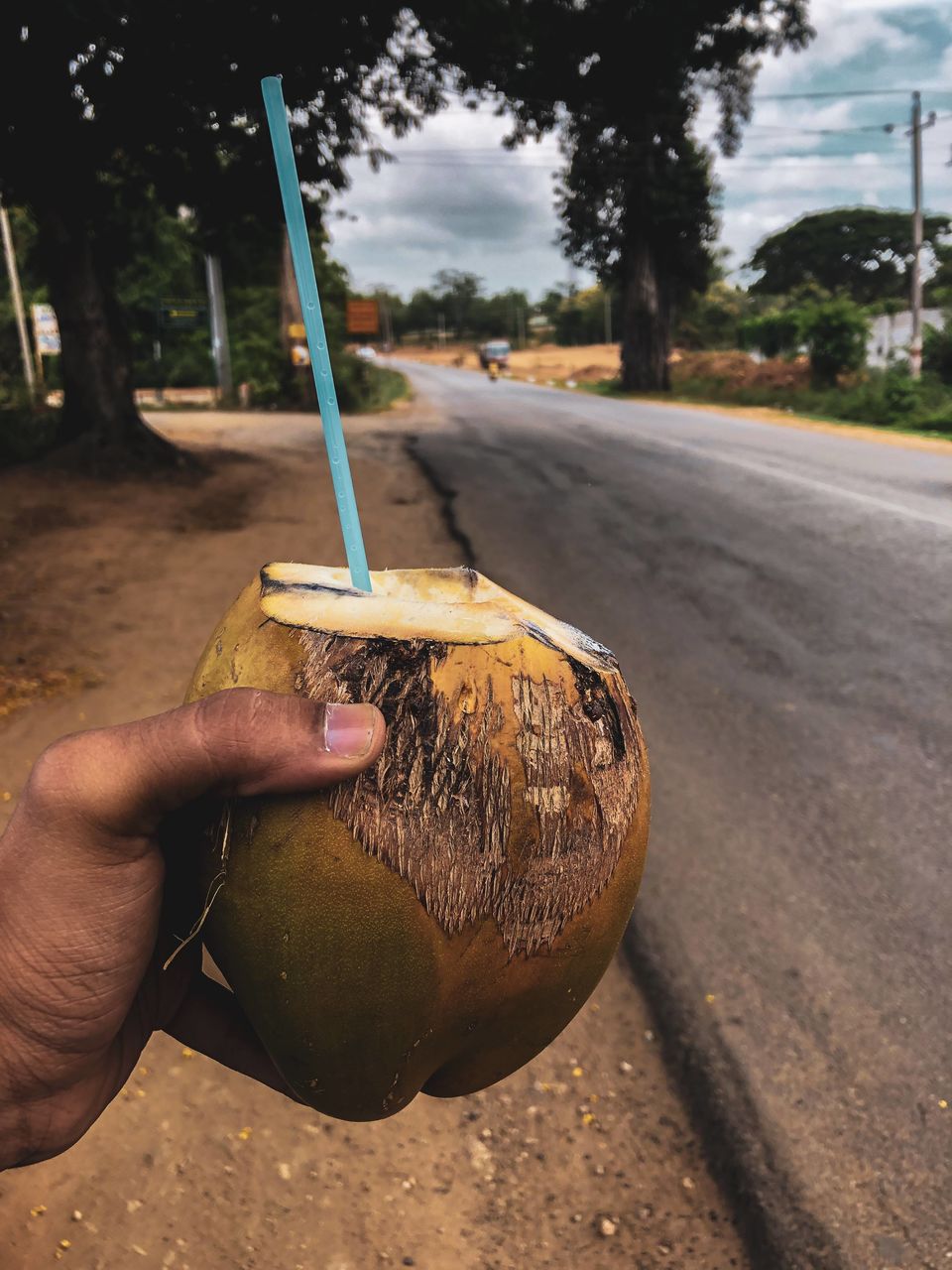 The road I had taken was pretty decent with occasional upsets and diversions, Bangalore- Kanakpura- Sathanuru- Halaguru- Malavalli- Sivanasamudra; the ride became very enjoyable after crossing Kanakpura as the roads were widened and trees got thicker, occasional thirst is quenched by some indigenous tender coconuts and hunger is satisfied with the feeling of the sight being very nearby.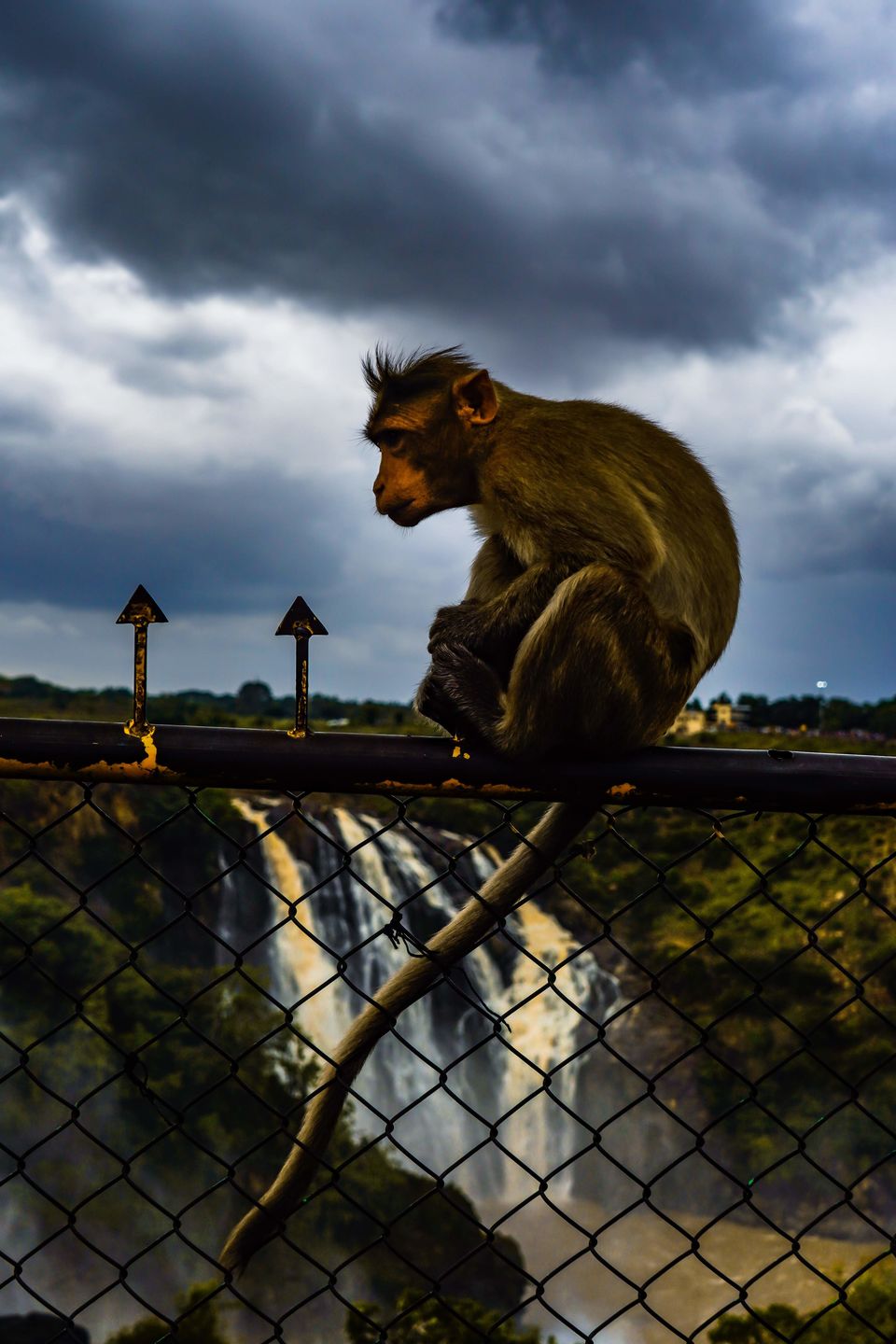 It was finally at 2 in the afternoon that I've reached the location, It took around 3 hrs to be there at Barachuki falls, the first among the two. As it was a holiday there was a huge rush at the place and everyone started to flock around the view point where the main task was to evade from the monkeys who were large in number.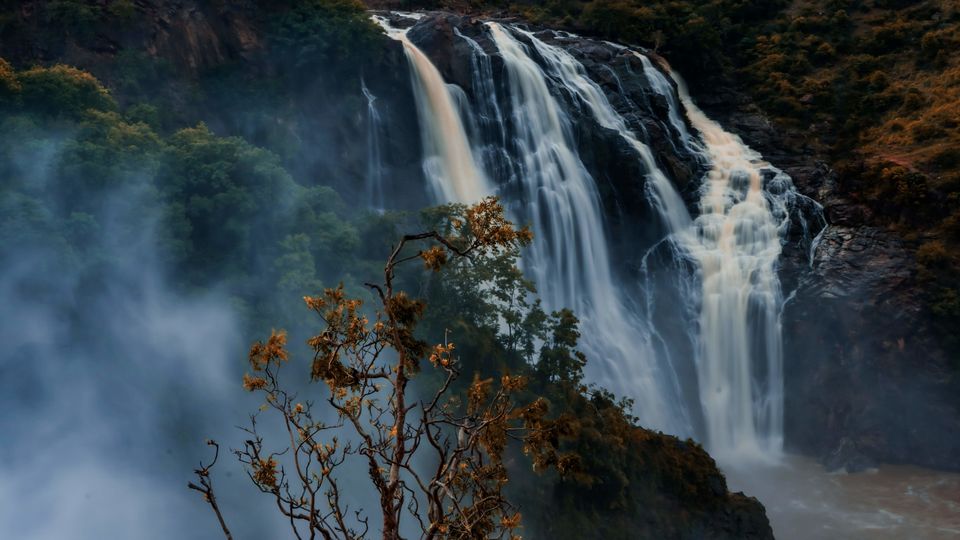 Gazed at it for about an hour in all possible angles and captured it through my lens, after which I started my journey towards Gaganachuki falls. On the way there were some nice open grasslands where a lot of people were having their picnic with families, and on the other side of the road, there were these fresh fish that were caught in the city (Sivanasamudra) through which Cauvery river flows being cooked and sold, so I got my share and satisfied my afternoon's hunger and taste buds.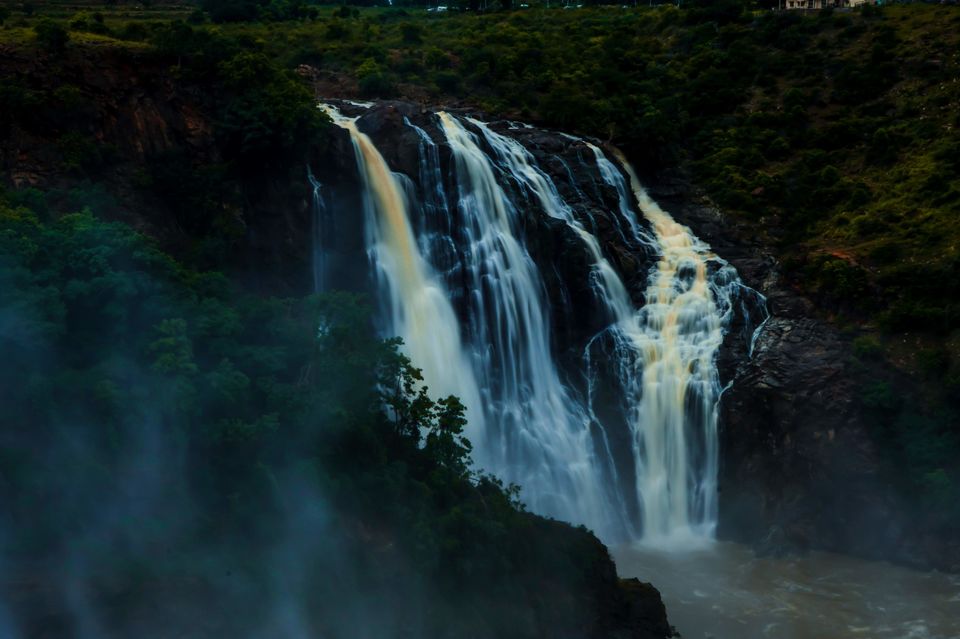 After the meal I reached Gaganachuki in 15min, where I was taken aback with the sheer size of the falls and the magnitude of the water flowing through it. Sight seemed magical, and the environment tuned to the falls with sun playing peek a boo with clouds. It was a perfect evening that I could ask for on a Independence day. I tasted some local snacks witnessing the water gushing through the rocks and flowing down like a feather.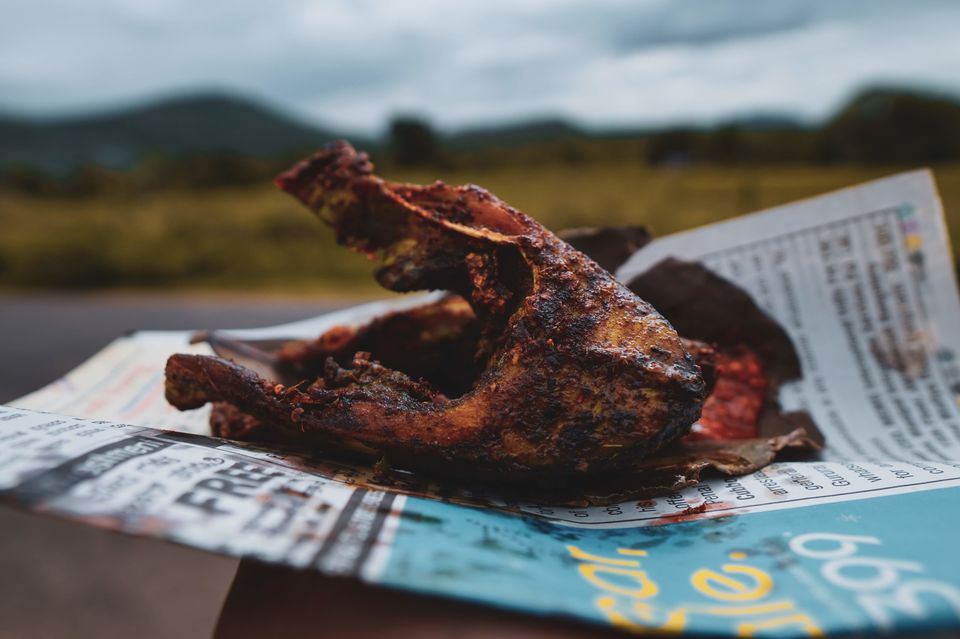 With the dusk starting to obscure and the night starting to ascend, I started my way back to Bangalore, and this time through a different route as I sensed some rain on the way and I was not disappointed, it did rain and I did get wet, but the route I took was more appealing than the onward journey route.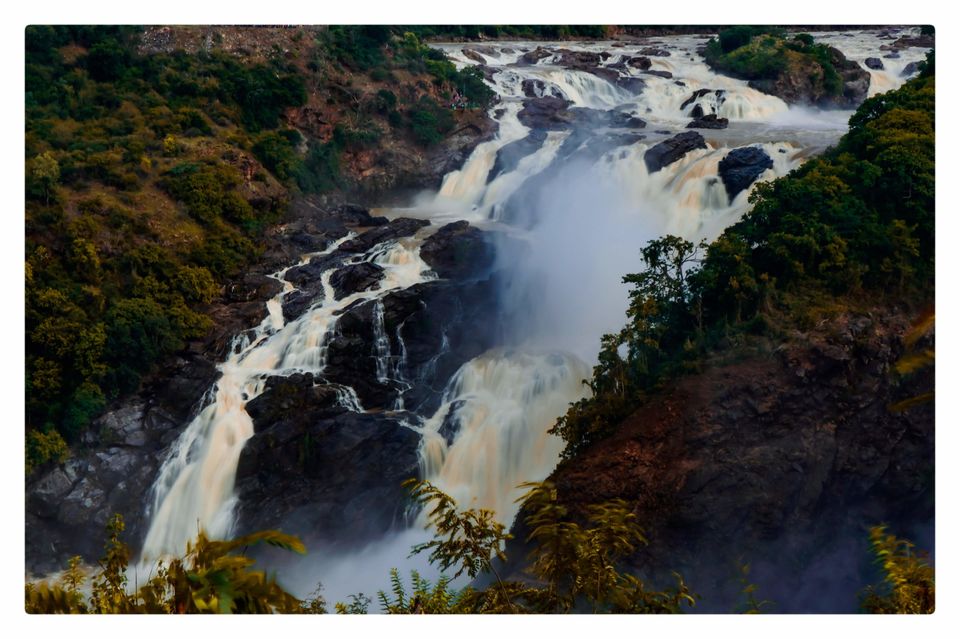 Sivanasamudra- Maddur- Chanapatna- Ramnagara- Bangalore; even though it rained I was able to drive at an average of 70 kmph on my motorbike without a second thought, the roads were broad with a divider and light shields. The return journey also took me around 3 hours and overall it was a fun ride to Sivanasamudram falls.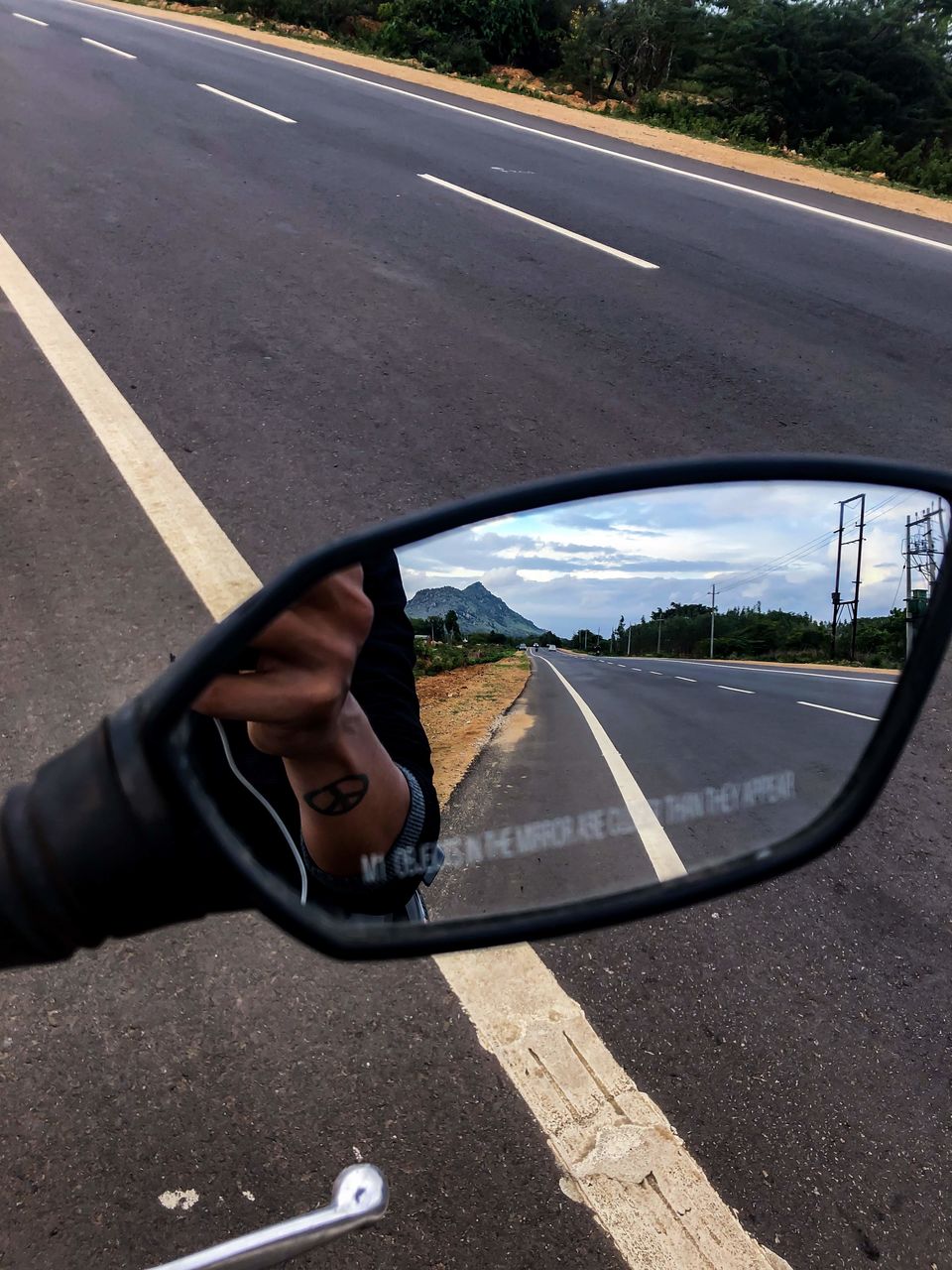 The freedom you have in this country is second to none, but how you utilize it is what makes or breaks the country; I, as an Indian am very proud of my country and its status, and will always do my best to live up to it and make it even better. Jai hind!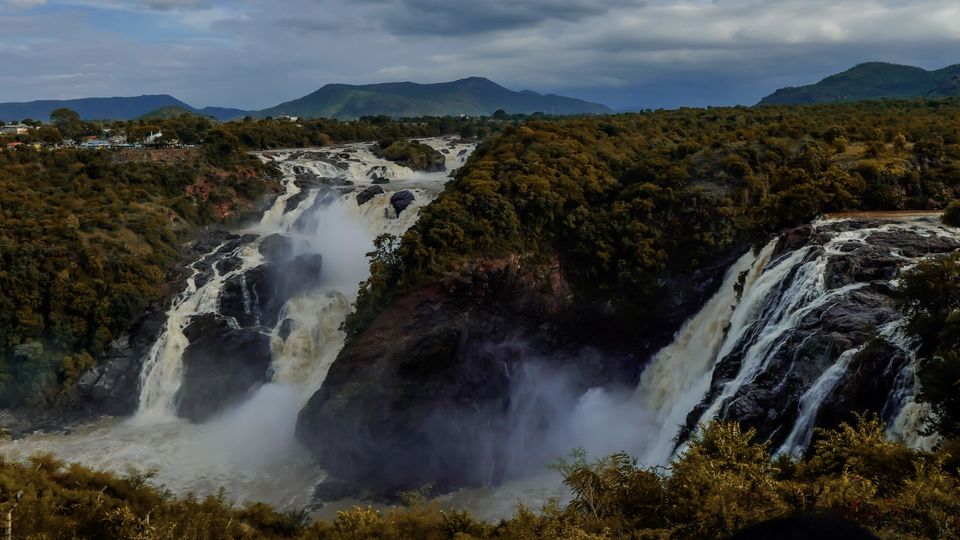 Do read my other travel experiences down below in the same blog, until next time, happy traveling and happy reading and follow me on instagram (@manikanta_travelgram).