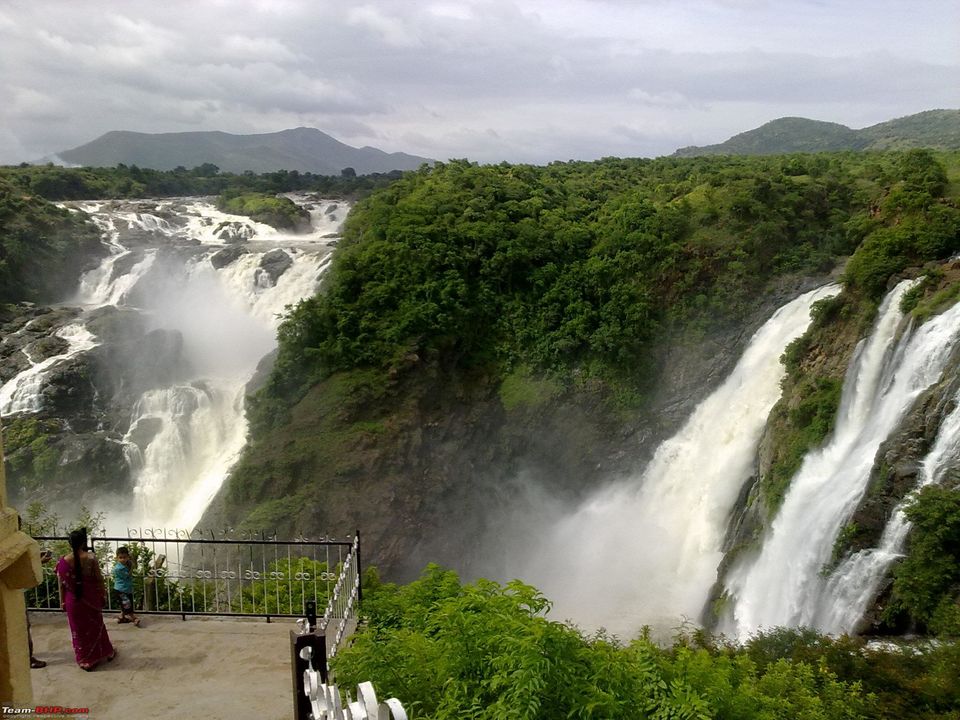 The so called road trip actually known as Youth Trip was organized by our church and, being one of the coordinators the trip was finally planned after five dry years. One would raise the question, why during the off season? Well my answer would be 'We finally went for a trip after all the ruckus.'
Cost is always a concern when one travels in big groups as such, hence we cooked our own food for the trip. We rented out a mini bus for our travel as we were a group of twenty.
Yes! There was hardly any water, no matter the environment and views were mesmerizing and that is what actually mattered. The location of the view points were tactfully located; every angle of the waterfall can be covered with respect to a photographer. There is also a photographer at the view point, he will charge around two hundred for a picture but, it is my suggestion that you travel during the season so that your picture will be good and worthwhile.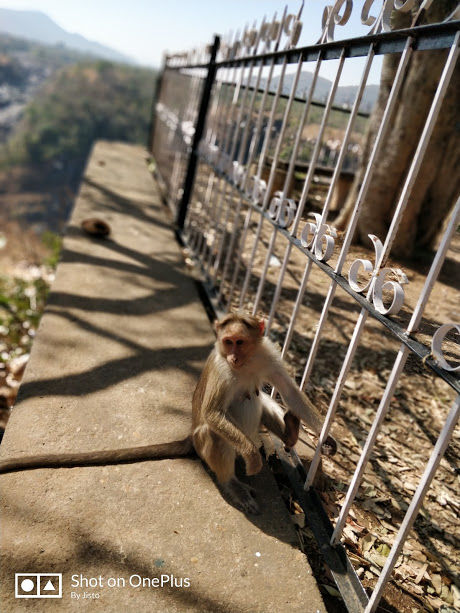 Not to forget, there will be a troop of monkeys waiting to pounce on you to steal every morsel of food you own. Also, even if you are going anywhere around them please be gentle too. Apart from which you will get refreshing coconut water here which is way better than the ones which you get in your city at a dirt cheap rate. Do give it a try. We stayed at Gaganachukki for about an hour or two and then headed out to Barachukki Falls.
It is almost a half hour drive from Gaganachukki to Barachukki Falls, also the drive is uphill here. We reached Barachukki at around 12 in the afternoon. This is one place we regretted coming as there was absolutely no water here and hence no cool snaps of the place too. We didn't stick around much, so we left in the next half an hour.
We all sat and chit chatted for a while and we also bid adieu to two of our church members as they were moving elsewhere. The environment, scenery, everything was just perfect at Sangama and we loved the sunset. After clicking numerous snaps, we broke for tea at 630 to the nearby restaurant at Sangama itself. The tea was refreshing and we left from Sangama at 730 post refreshments.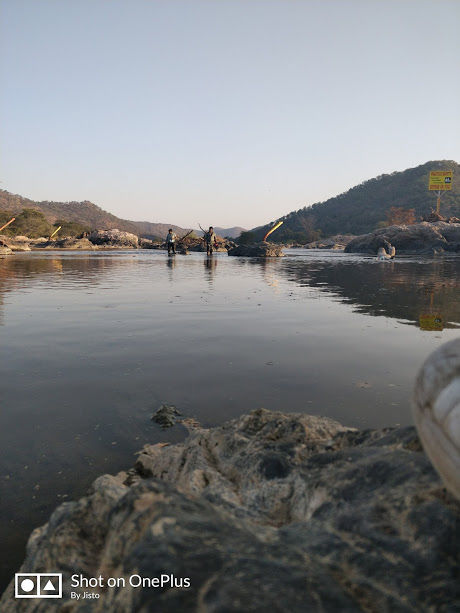 Image courtesy Jisto and cover picture courtesy Google
Our plan was to visit only Shivasamudram, and so our trip kicked off at 6 in the morning. Since Shivasamudram consists of two waterfalls that is Gaganachukki and Barachukki we set course for Gaganachukki falls initially and then Barachukki. The route which we used was via Nice Road and then we used the deviation towards Kanakpura Road to avoid traffic at Banashankeri.
We made a stop for breakfast; bread and nutella - a small bite en route Shivasamudrum and soon we were racing past NH948 and we reached our destination by around 1030. The ride was not boring, as we had organized some games so that this would keep us entertained. The moment we arrived, we were immediately fascinated by the waterfalls, chirping birds and the lush greenery; which encouraged everyone to clicks snaps of the place.
We left Barachukki Falls and it was almost 2 PM so we decided to have our lunch. We stopped near a shop which sold fried fish and oh my, they were so irresistible. It was a real treat to my taste-buds though. Also, for having fish as cheap as 120₹, not only satisfied our stomachs but also our pockets too.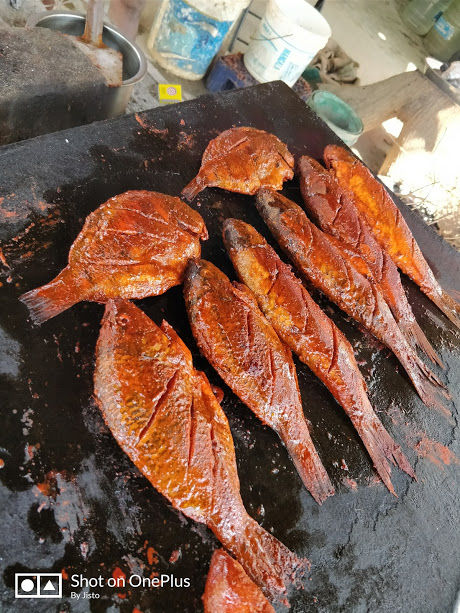 At the foothills of Barachukki Falls we discovered that one could go for the coracle ride at this location. We were all excited as taking a ride on a coracle at this beautiful place would really be fascinating. The ride was priced slightly on the higher side but it was fun. The climate was slightly warm, hence we also wondered going for the ride will be really tiring but our thoughts were disproved once we stepped in. The heat started to fade away and the soothing wind on our faces made it a very relaxing ride. The coracle owners were generous enough to hand over their oars so that we could take a chance of rowing the coracle. The boat ride lasted for one and a half hours and I would definitely recommend the ride.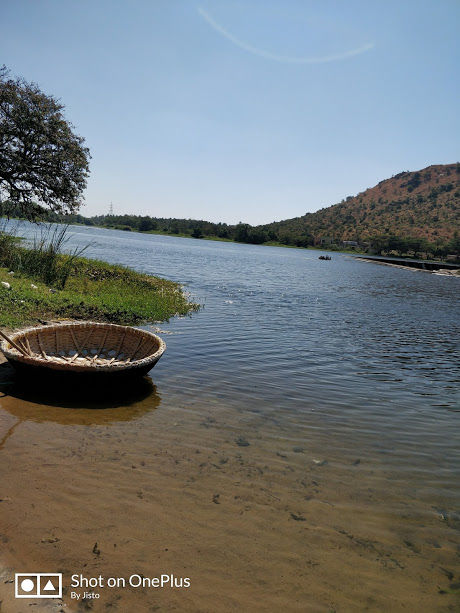 The ride came to an end and we headed back to our mini bus, and it was still early in the afternoon hence we decided to head towards Sangama which was an unplanned event. Again - We got a chance to head out and so never wanted to waste the opportunity of utilizing it to the fullest. We reached Sangama by 5PM and at the entrance they had told very clearly that they will be closing by 6PM, nevertheless we headed onto the river banks and the sight of sunset was on our eyes.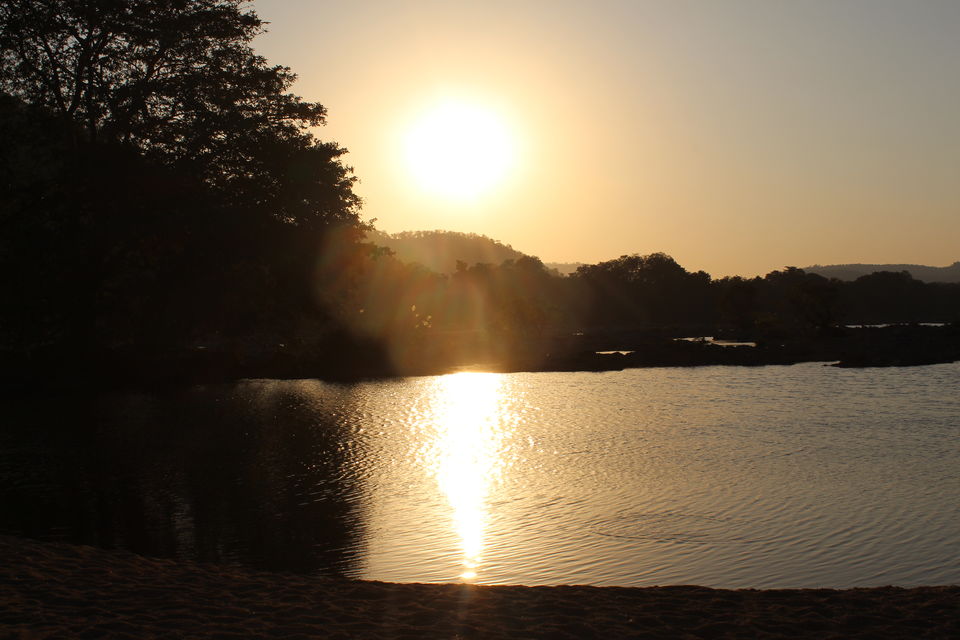 Our ride back to Bangalore was really exciting as our mini bus had a provision for disco lights and with good JBL speakers. All of us danced as much as we could throughout the journey and we finally reached our destination at 10 in the evening. We also had our dinner organized at our destination, post which we bid adieu to our crew and headed back home.
Overall, the trip was worth the fun though our trip destination seemed less attractive we all had our bit of fun and that is exactly what mattered to us. Post this trip, we all decided that our next trip will be worthwhile going to in both aspects of fun and scenic beauty.