The land of massages, sea food, ladyboys, nightlife and 'fun', is more than what meets the eye. It has several places, and experiences, which may make you start looking at the city differently.
Listing down, just a handful of them.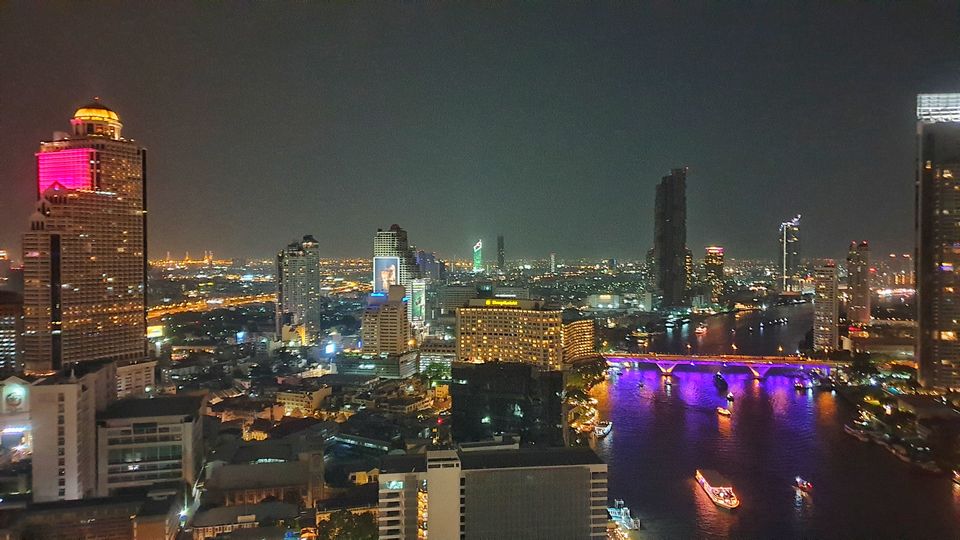 They say, every great city is made great when there's a river running through it.
Bangkok has Chao Phraya AKA Mae Nam Chai Phraya River.
Alive with traditional long-tail boards, passenger ferries and cargo boats, the Cjao Phraya River is the lifeblood and lifeline of Bangkok.
It flows past both - ancient temples and modern high rises - offering a unique, local perspective of the city. .
Travelling in this river is also a great way to tour Bangkok and escape the city's traffic.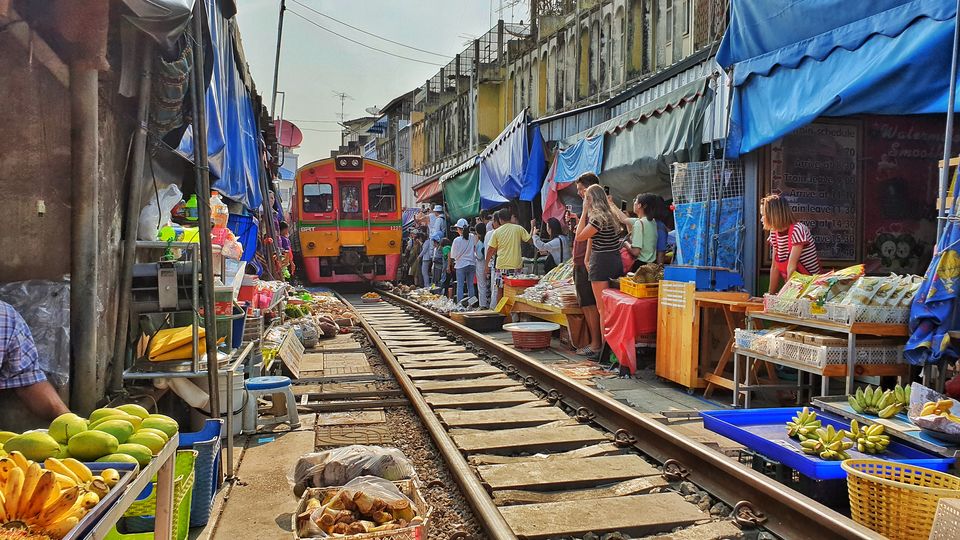 Imagine walking in a market, that needs to be packed up every 1.5 hours, because a train runs through it. And as soon as the train crosses, within seconds the hustle bustle is back again.
Welcome to Maeklong Railway Market.
At a first glance many markets in Thailand look the same. But this one definitely stands out.
Fishing was, and is, the main livelihood of Samut Songkhram province. And this market provided the freshest seafood (and some exotic fruits) to the people.
In early 1900's the officials decided to build a railway through the town to deliver the goods to other parts and provinces of Thailand, with the railway track crossing right through the market.
But the market stayed.
Now, every 1.5 hours, one can hear the train approaching. As soon as we hear the whistle, vendors collectively begin to remove their baskets from the track, moving the overhead tents and umbrellas to clear the track.
It's easy to spot tourists from the locals here. All tourists would be having a camera or the mobile phone in their hand, capturing this out of this world sight, and the locals would warn the tourists if they are standing in the danger zone, waiting for it to cross, so that they could get back to their work again.
What happened to be the greatest inconvenience for people running their markets here, is one of the biggest tourist attractions of Thailand now.
For except the passing train, do visit this market for the freshest seafood and the most exotic fruits that Thailand has to offer.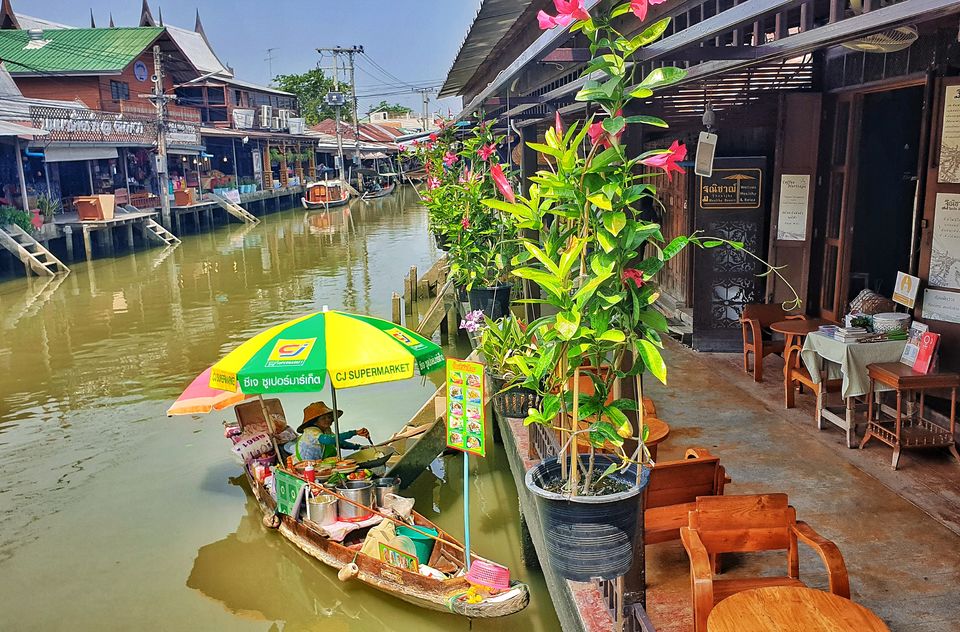 We often go to markets. And sometimes, to supermarkets too.
But wouldn't it be wonderful, if markets came to us instead?
Just like this CJI Supermarkt.
Welcome to Amphawa Floating Market.
This market would find you, come to you, and serve you the most authentic and delicious food in the whole of Thailand.
Not only this, you would find a lot more things here, which you should find out when you visit it on your own.
I visited it early morning, when it wasn't crowded yet by the touristy crowd and Thailand weekenders.
If you'd like to know about some more unique experiences or things to do in Bangkok, do connect with me on my social media. I am most active on Instagram :)
Here's are my posts from Bangkok, just in case you'd like to check them out on my Instagram.
CHINA TOWN
Ensure you visit it really hungry!
Bangkok, as seen from top of CAT Telecom Tower
The cityscape
The city on fire
For sunset lovers
And the places mentioned above in the post, on my Instagram.
The beautiful night view of the city
Maeklong Railway Market
Amphawa Floating Market