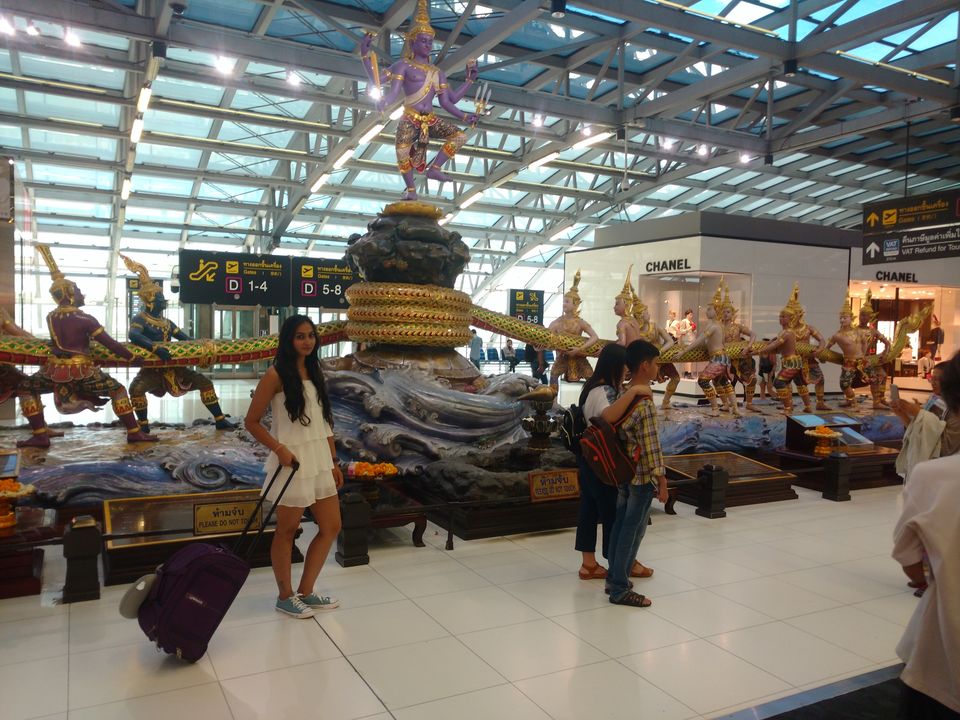 Excited!! Super duper excited!!! We were in the city of Angels. Apart from its pubs, lounges and bars Bangkok is famous for so many more things and i will try to share all that here in this post. So, it was our first day in Bangkok and we went to the hotel, checked in and then no one dared to stop the new love birds in the city.;p We went out in search for Desi Indian food. We found one after roaming for 15 20 mins. We had lunch at Bawarchi, the famous Indian food chain. To try local food there were enough options but we had already tried few dishes in Pattaya so this time we glued to Indian food only. After lunch we bargained with the Tuk-Tuk walas to take us to Indira market. Indra market is a flea market and very famous also. Girls its a heaven for us. So many pretty clothes with such great quality and so affordable..i was in love with that place. I bought something for everyone in my family and for my in-laws. I was there till 10pm. We came back to the hotel,turned on the party mode and in no time we were in an Australian pub. We were the only Indian in that pub but the people around us were so nice that we instantly became friends with them. We partied hard and slept hard later on.
It was a new day and we were charged again to explore more. Our guide Pope was here to show us the other side of his city. We get in the tourist van and Pope and i started discussing about the culture and history of the city. Yeah i make friends real quick. I asked him whether he know about bollywood and trust me he said he love SRK. My husband was probably feeling lost and alone :p We were at our first destination Show DC mall. It was a newly opened mall and was based on Korean theme. That place had so many different stores from clothing to home essentials, make up, luxury, food, toys and what not. We shopped for some unique stuff. Talking of unique, there was this one shop which had so many things made up of crystal like from wine glasses to showpieces. We wanted to buy something from that store but what exactly...ahmmmm it took us 40 mins to decide what to buy and what to leave. After shopping Pope told us that next place is a Buddha temple and we need to be properly dressed if we want to visit the temple. Pope gave me a top and a 2 -2.5 mtr long fabric to wrap around. The temple WAT TRAIMIT is a famous Buddha temple. It is white and gold temple with beautiful multi level architecture. It is also famous for its 5 mtr long Buddha statue made up of gold, the largest of this kind in the world. This five metres high, five and a half ton statue was long hidden under an unimpressive coating of stucco and plaster is thought to have been made in the 13th-14th centuries but the gold hidden underneath was only revealed by accident in 1955! The next place was again a Buddha temple WAT PHRA KHEW. It is a superb temple to explore with two km long gallery covered with incredibly detailed mural paintings depicting 178 scenes of the epic story of Ramayan and is also famous for Jade. Later in evening we went to checkout the famous floating market of Bangkok but it was so crowded that we have to drop the idea and went back to the hotel. In night we went out to search a good pub and literally walked 5-6 kms around the city. Although couldn't find any so we came back to soi 11, near our hotel, grabbed a few drinks and went back to the hotel.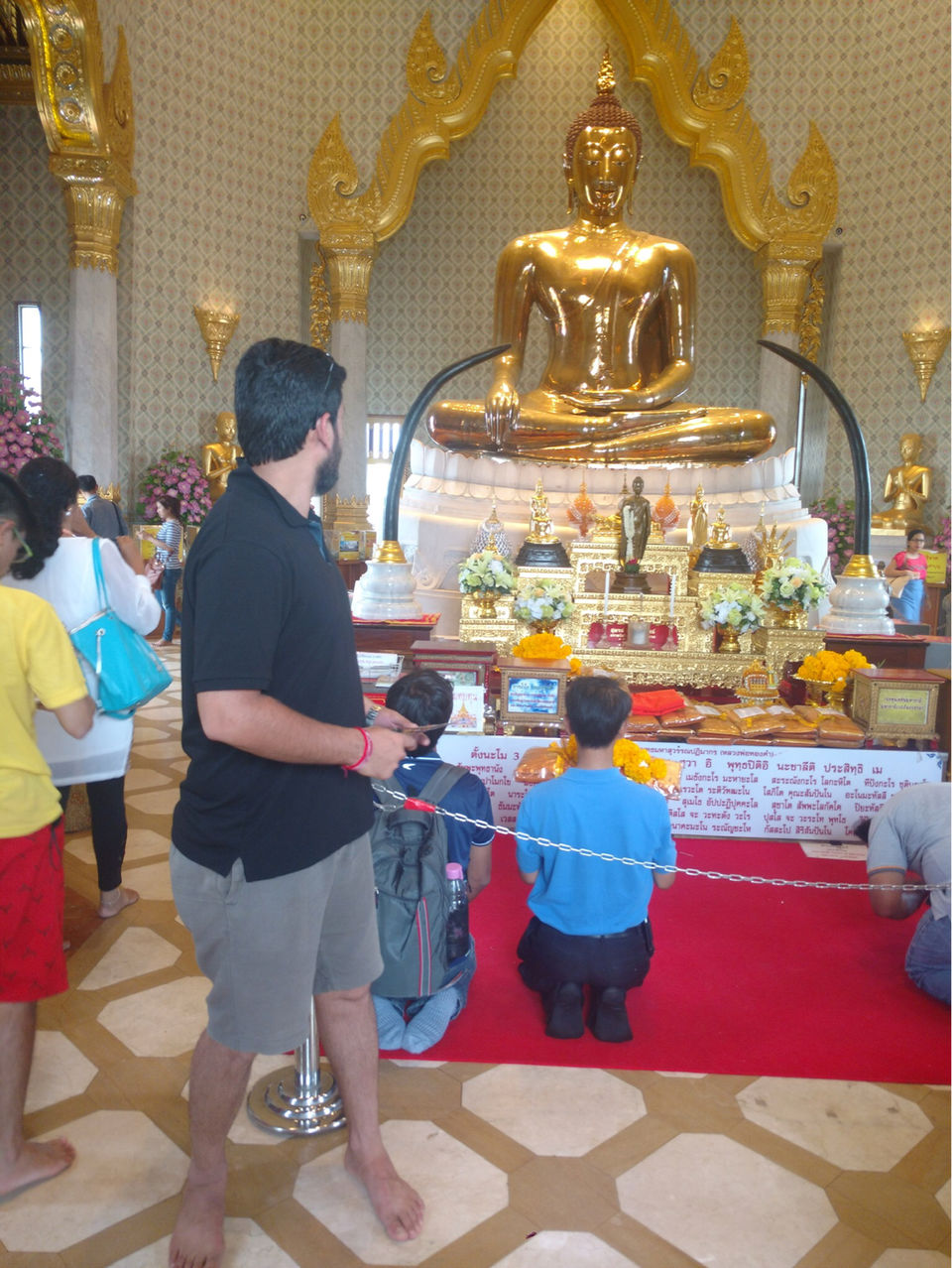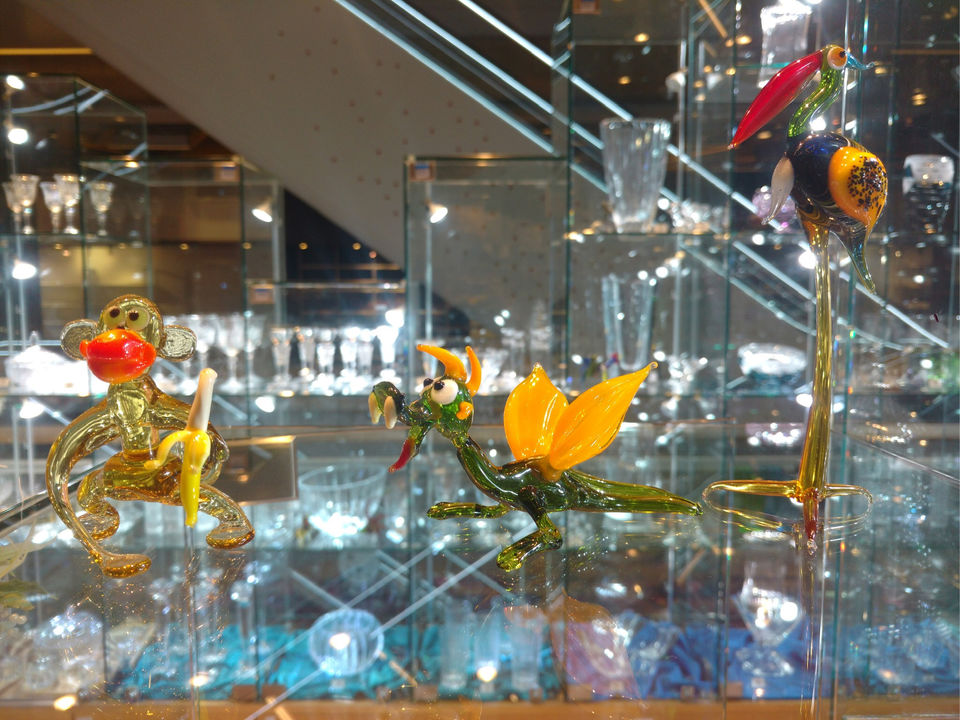 This was our last day in Bangkok and we have heard a lot about the Safari world so we planned to visit the place. We travelled for about 1 hr to reach there. After reaching there we were handed a map of the area and we went inside. There were different shows like monkey boxing, cowboy show, dolphin show etc and the route and timings for these shows were mentioned in the map. We saw every show and each show was so different and mesmerising. We were spellbound with the performances and couldn't believe what we were seeing..animals could be so smart. After every show was over we went on further to explore the whole park. There were so many different animals and birds and were provided with their natural environment. There was one more section and to visit that area we were asked to get in the van. Tigers, rhinos, giraffes etc were free to move there and had their own area. The whole day was spent well and in night we found a place which we actually wanted to visit. It was an Indian dance bar. We have never seen any such thing in our life so we were excited. We went inside and saw some girls dancing. It was a proper mehfil. We sat there till 4am, had some drinks, enjoyed Indian music and dance. Back to hotel and after a quick nap off to the airport. Bye bye Bangkok!!