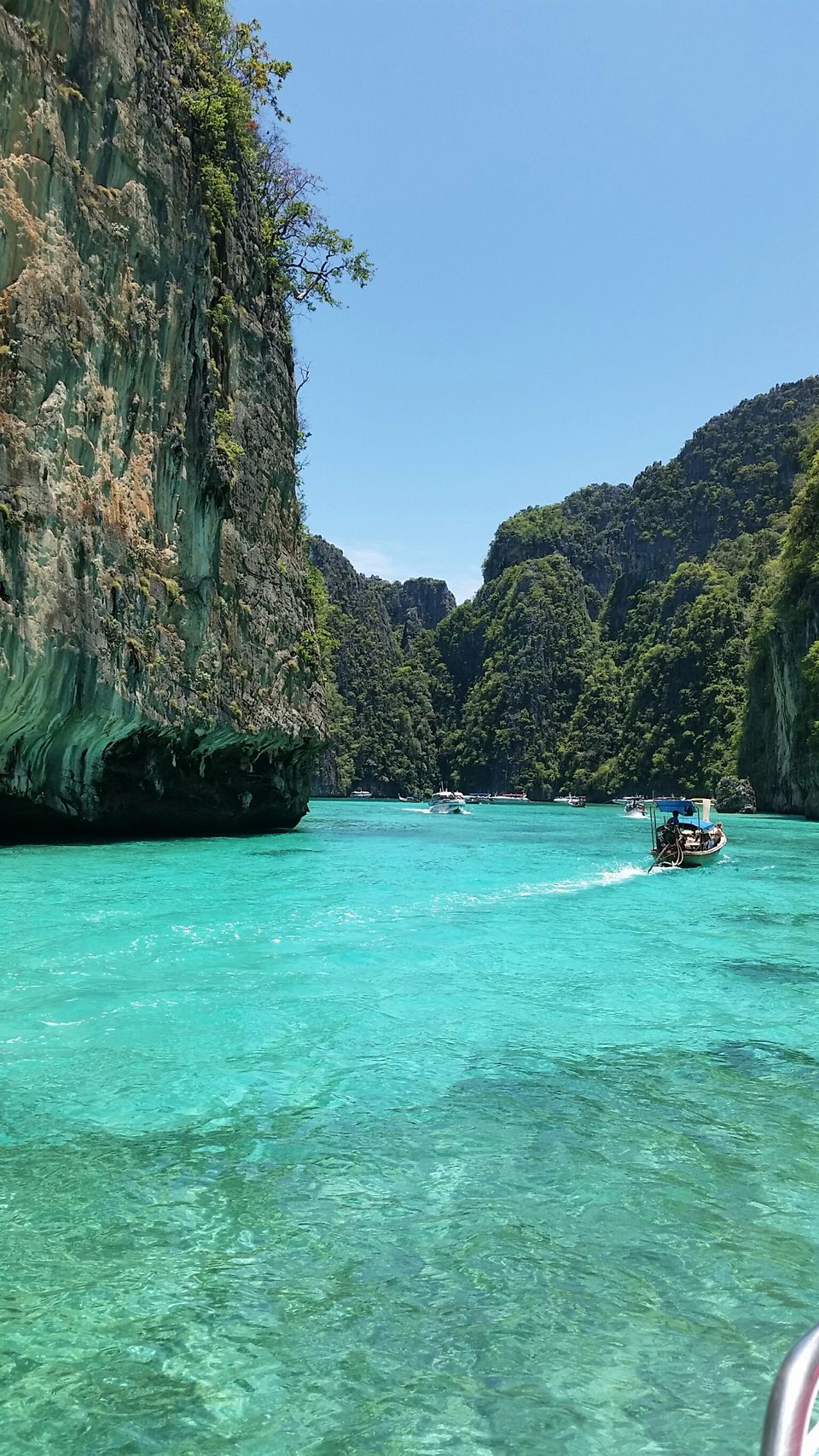 We got up early as we had to leave by mini van at 7.30 which dropped at at the pier. From the pier we were boarded on a speed boat and we left for PHI PHI island. The sail by speed boat was awesome as beautiful scenes were visible on the way. We reached monkey island in 45 minutes. There we hopped off the boat and spent some time on the island taking some pics of the island and monkeys.
Then we sailed to PHI PHI don island where interested people on the boat did snorkeling. The water was crystal clear and you will love to do snorkeling there. After this we went to PHI PHI island where we had our lunch and spend some time on the beach. The view was very awesome. I liked the beach very much.
Then we went to Maya Bay where some movies were shooted. The bay was awesome and we had many pics there.
Then we went to Phang Nay Bay where we had some snacks and there were shops to have food. The island was very clean and awesome. We enjoyed the beach for an hour and then left for the pier in phuket.
Then the mini van which picked up in the morning dropped us at the hotel.
We went to Pattong beach again at night after having dinner and relaxed there for sometime.
We booked a package for Big Buddha, 3 beach view, elephant ride, monkey show, honey bee museum, orchid factory, wat chalong and jewellery museum.
The Big Buddha was good and the view of the surrounding was awesome as beaches were visible from there. The elephant ride was not so great but you can try once but the monkey show was awesome. Honey bee museum was also OK type but orchid factory and jewellery museum was really good. At night we booked a mini van to airport as next morning we had our flight to Bangkok from phuket.
We went to Phuket Airport after having our breakfast in the hotel and check out. We reached Bangkok around 12 PM. From there we took bus A1 and went to Morchit bus station. Then we booked a AC bus for Pattaya whose ticket cost was 117 baht per person and reached Pattaya by around 4 PM. From bus station we took tuk tuk and reached our Hard Rock hotel on the beach road in 30 minutes and 50 baht per person.
We then checked in the hotel. The hotel is awesome and must stay in Pattaya. The ambience is awesome and the rooms are very nice and spacious with sea view. The hotel has swimming pool where pool parties are conducted and you swim to relax.
In evening we went to the beach and roamed on the beach road where people were having party and disco as it was water festival that day. We had awesome Indian food in an Indian restaurant which was close to the hard rock hotel.
After our dinner we planned for the next day to visit some well known places in Pattaya.
We had our breakfast in the morning and the breakfast of this hotel was really good. Must book the hotel with sea view and breakfast.
Then we went to see Art in Paradise museum which was near to our hotel. The museum ticket cost was 400 baht per person and it is a must visit place in Pattaya. This was a 3D museum where you can showcase your photography skills. We spent around 3 hours here as lot many 3D pictures were there. This was worth the cost.
Then we had our lunch and we could not go anywhere as everyone was celebrating water festival and we also got wet.
In evening we went to see sanctuary of truth. This temple is built with wood and all the god statues were also made of wood. The architecture was good and it was near by the sea so overall good place to visit. The cost of ticket was 500 baht per person which I felt was a bit more after seeing the place.
Then we went to our hotel and enjoyed the pool party there. Party was awesome with loud music and people enjoying in swimming pool and foam pool.
This was our last day in Pattaya so we planned to cover important places. We went to see Big Buddha first also known as wat phra yai. The place is really good and on top of hill. After this we went to Pattaya Floating market. The cost of the ticket was 800 and 900 baht per person which included some activities and ride by boat. If you want to just visit the market and do not want to take a boat then only 200 baht. We went inside with a boat and there we saw monkey show, free Thai massage. Then we went to the market where we first had our lunch and then visited all the shops and did our shopping. This is a must visit place as the market is built over water. We spent 5 hours there as lot many shops were there.
After this we went to our hotel and went for swimming in the pool. Then after lunch wanted to relax so we just walked on the beach road and visited walking street of Pattaya as well. This place is mostly for single people. But if you are in Pattaya you can check this street once.
After our breakfast we checked out of the hotel and went to Pattaya bus stop to take a bus for ekmai Bangkok. From ekmai we took a taxi to our hotel. We reached hotel around 2 PM and checked in. Our hotel in Bangkok was near MBK mall which is the best shopping mall in Bangkok.
In evening we then went to Chatuchak Market as it was Friday and the market opened at 6 PM. We did some shopping there as well. It was a big market and for shopping it is really good.
We came to our hotel after having our dinner and planned for next day.
We got up early and went to visit the Grand Palace in Bangkok which was at 30 minutes distance by bus. The ticket price was 500 baht per person and we visited this palace for almost 2 to 3 hours as it is built in a huge area. We visited What Phra Kaew as well.
Then we went to MBK shopping mall and spent 3 4 hours for shopping there. After this we were almost done with our shopping as most of the things we got it here. Inside the mall there is an Indian food court where we had our dinner and came back to our hotel.
Since some of the places were far away to visit so we decided to rest today as we were tired roaming for 8 days. We spent first half of the day in hotel and then after check out we headed to the Airport from where we had our flight to Bangalore.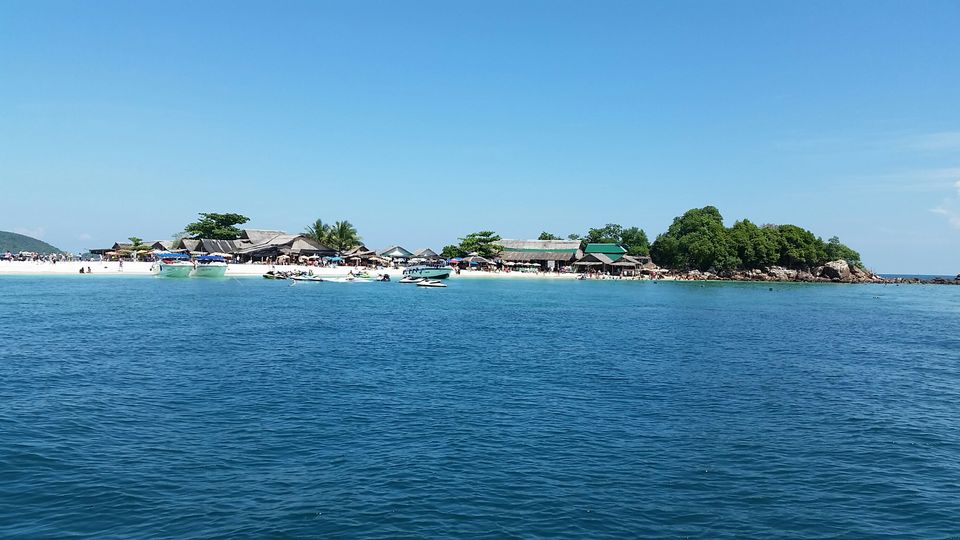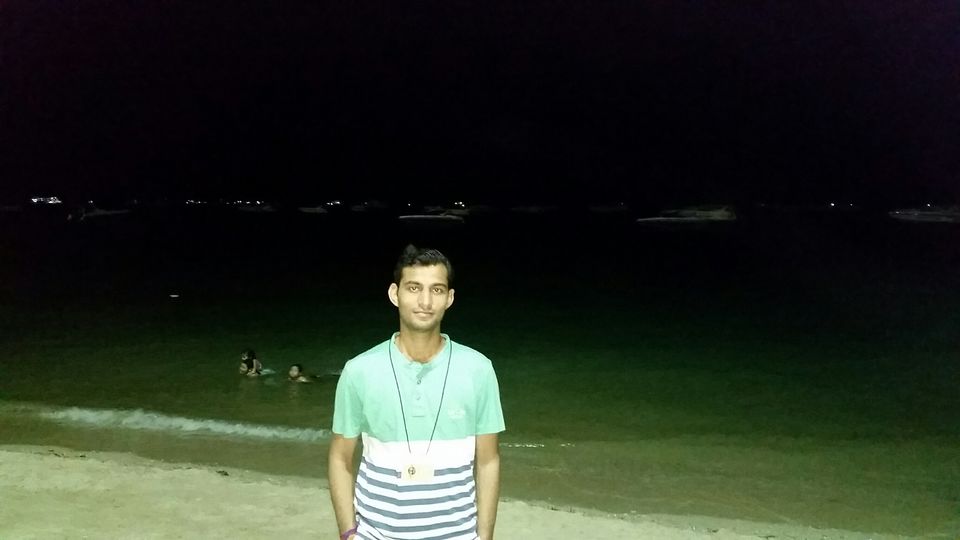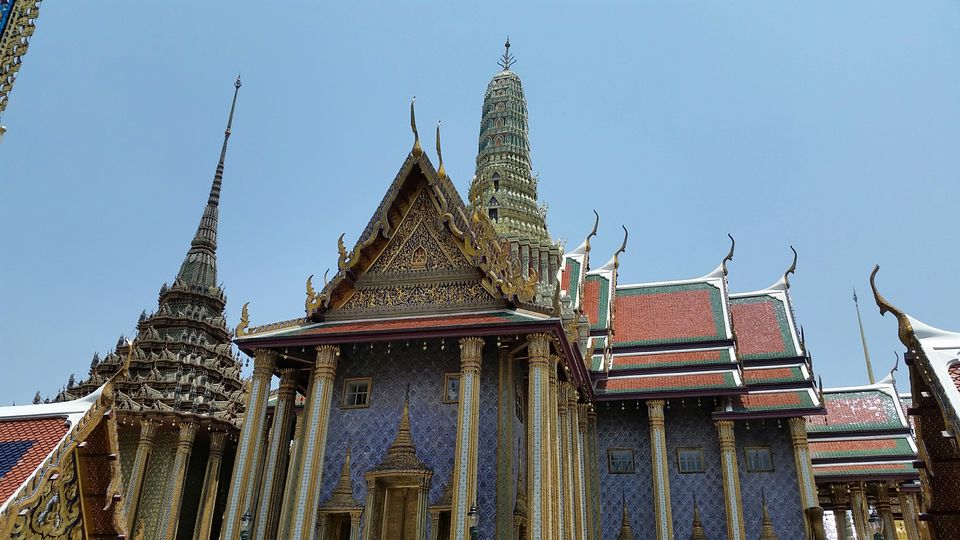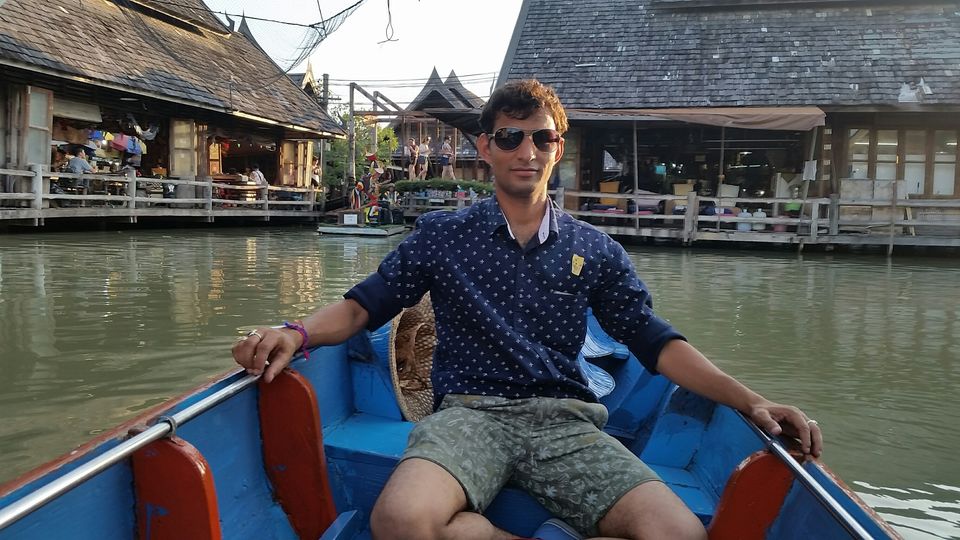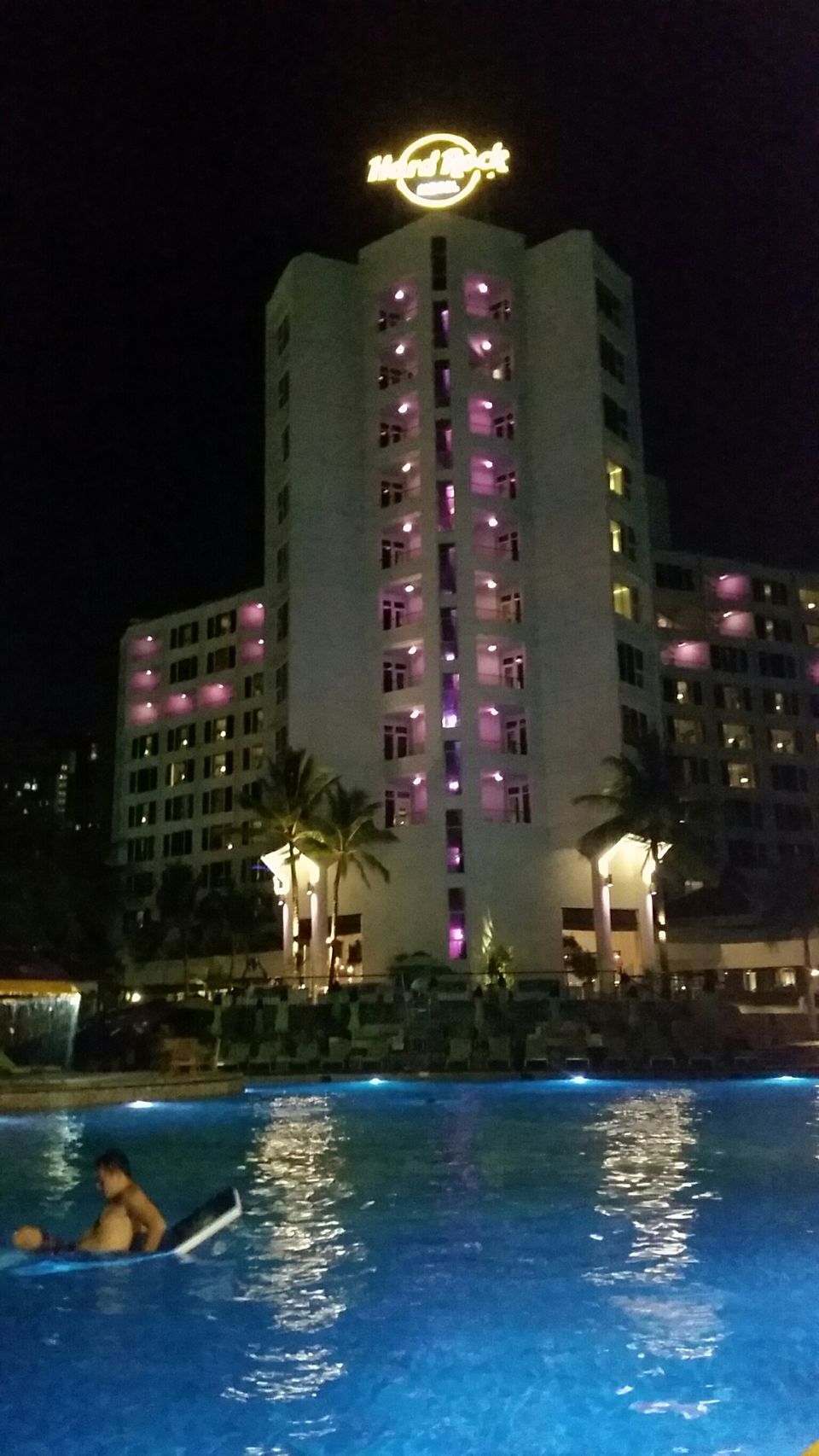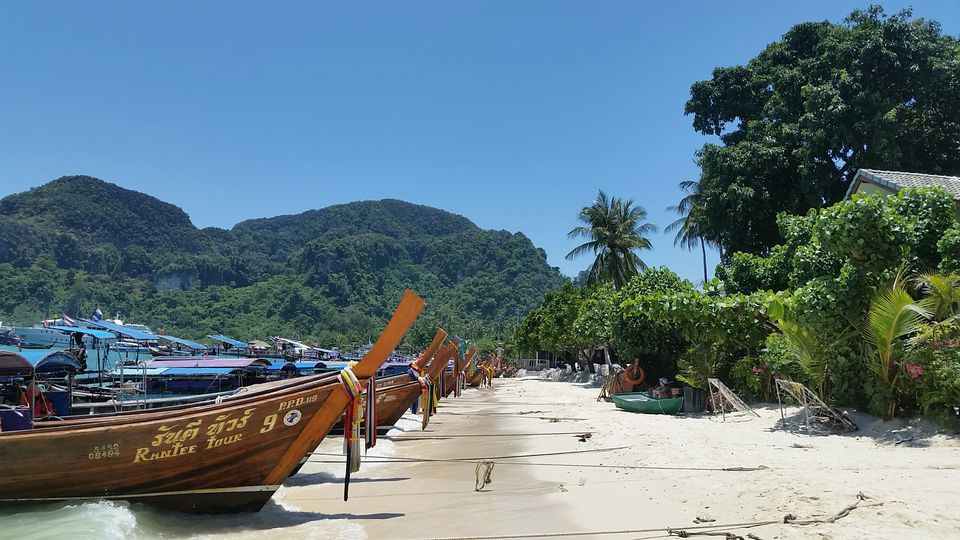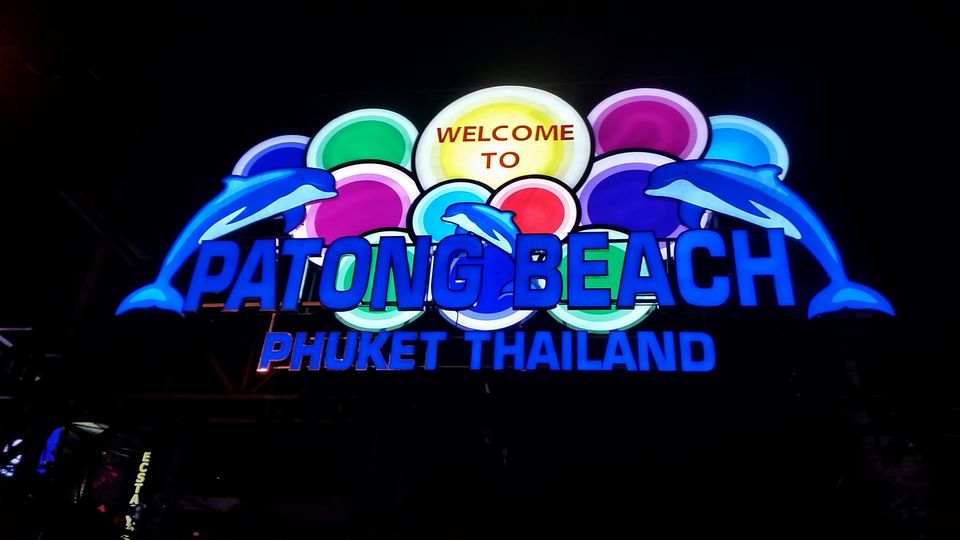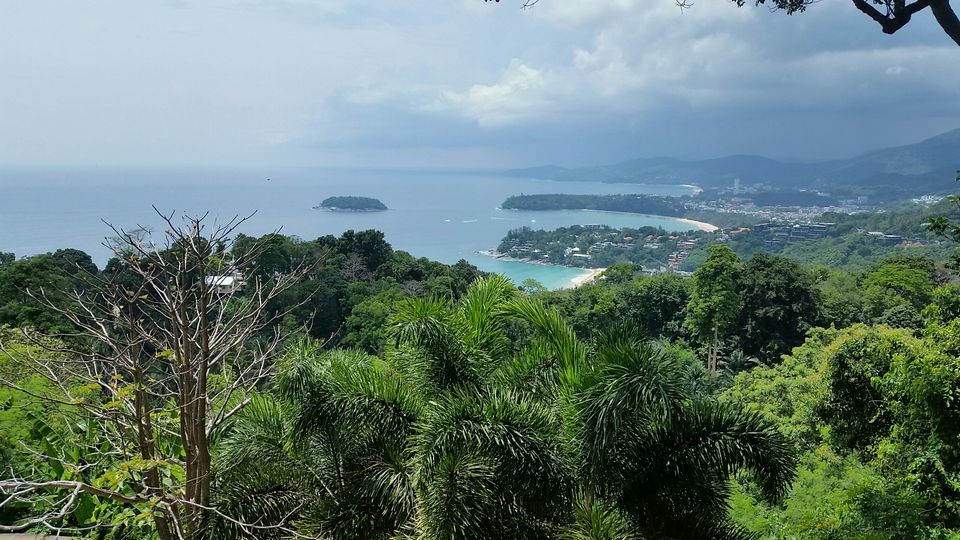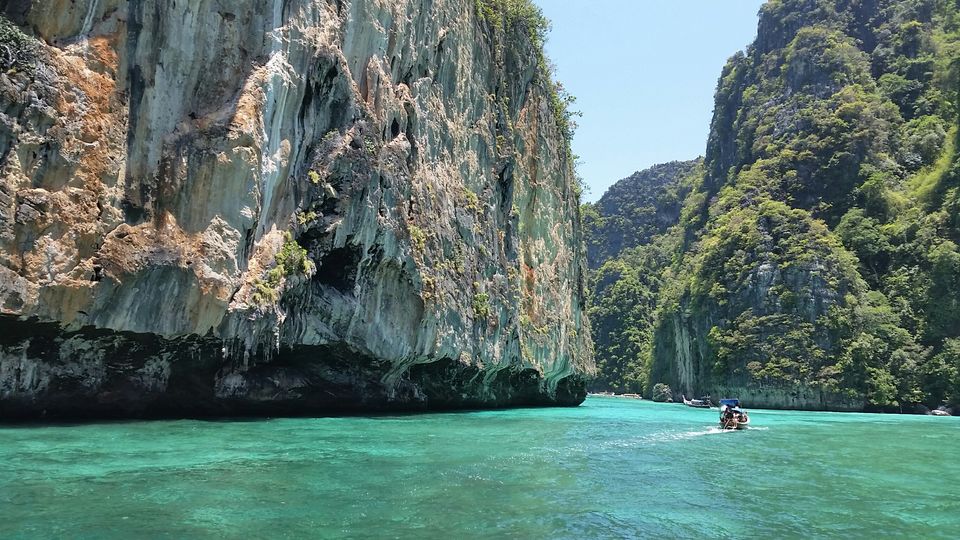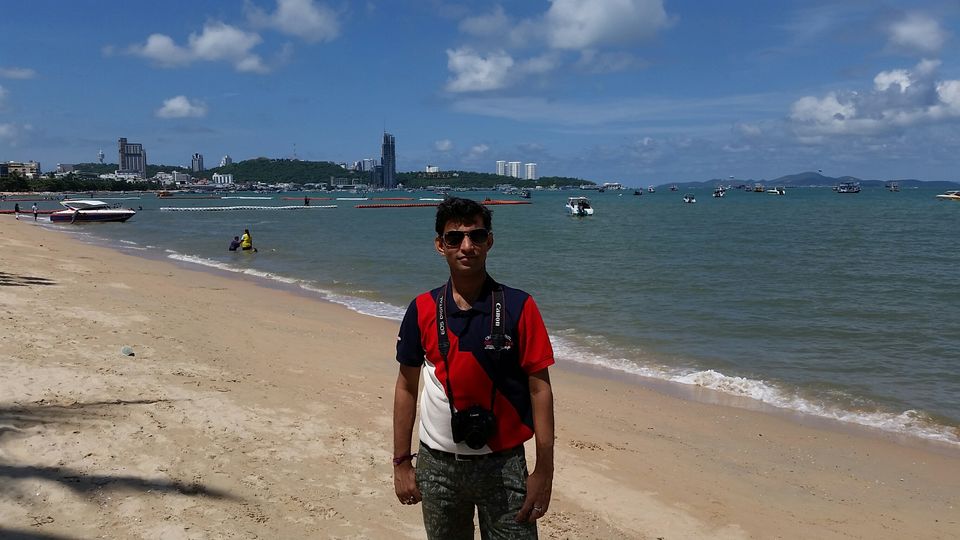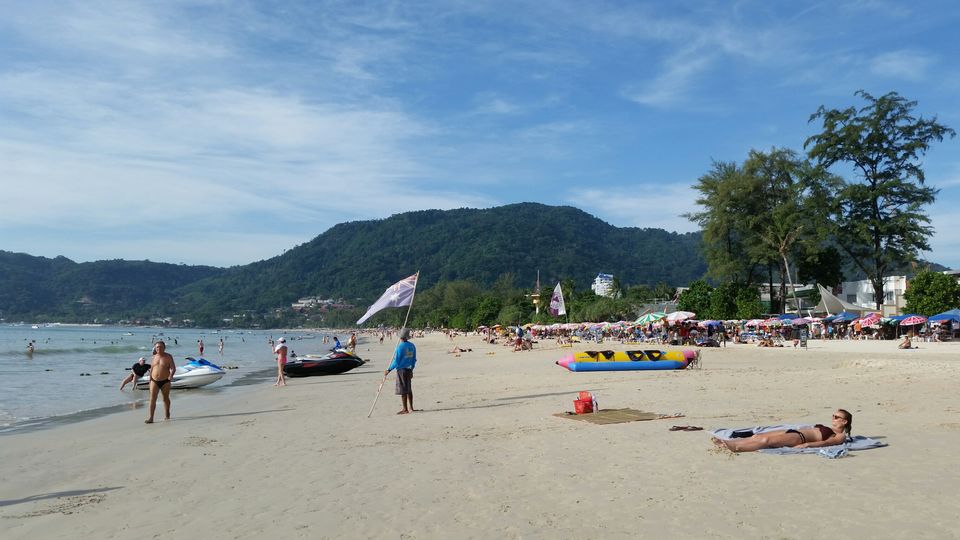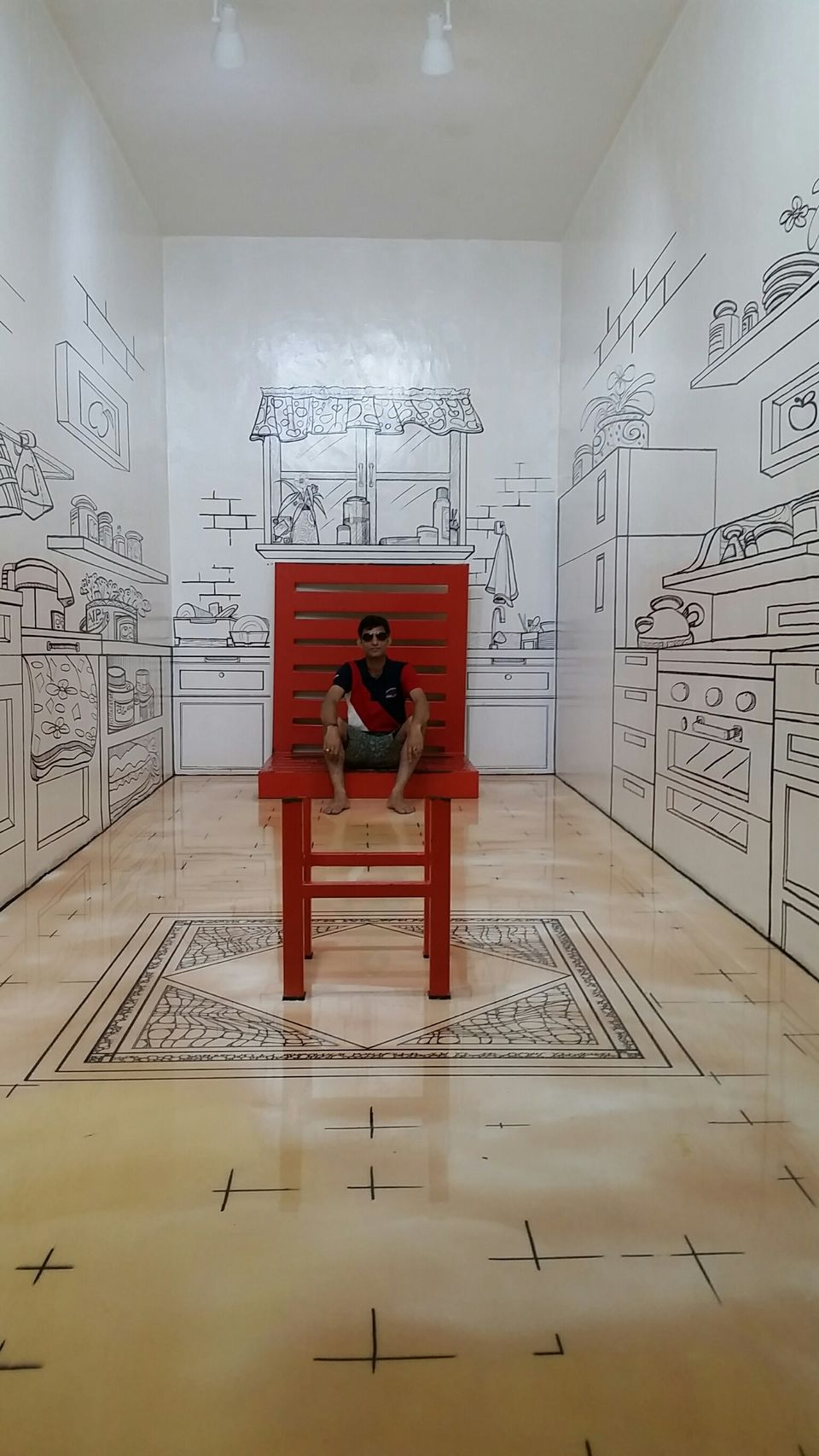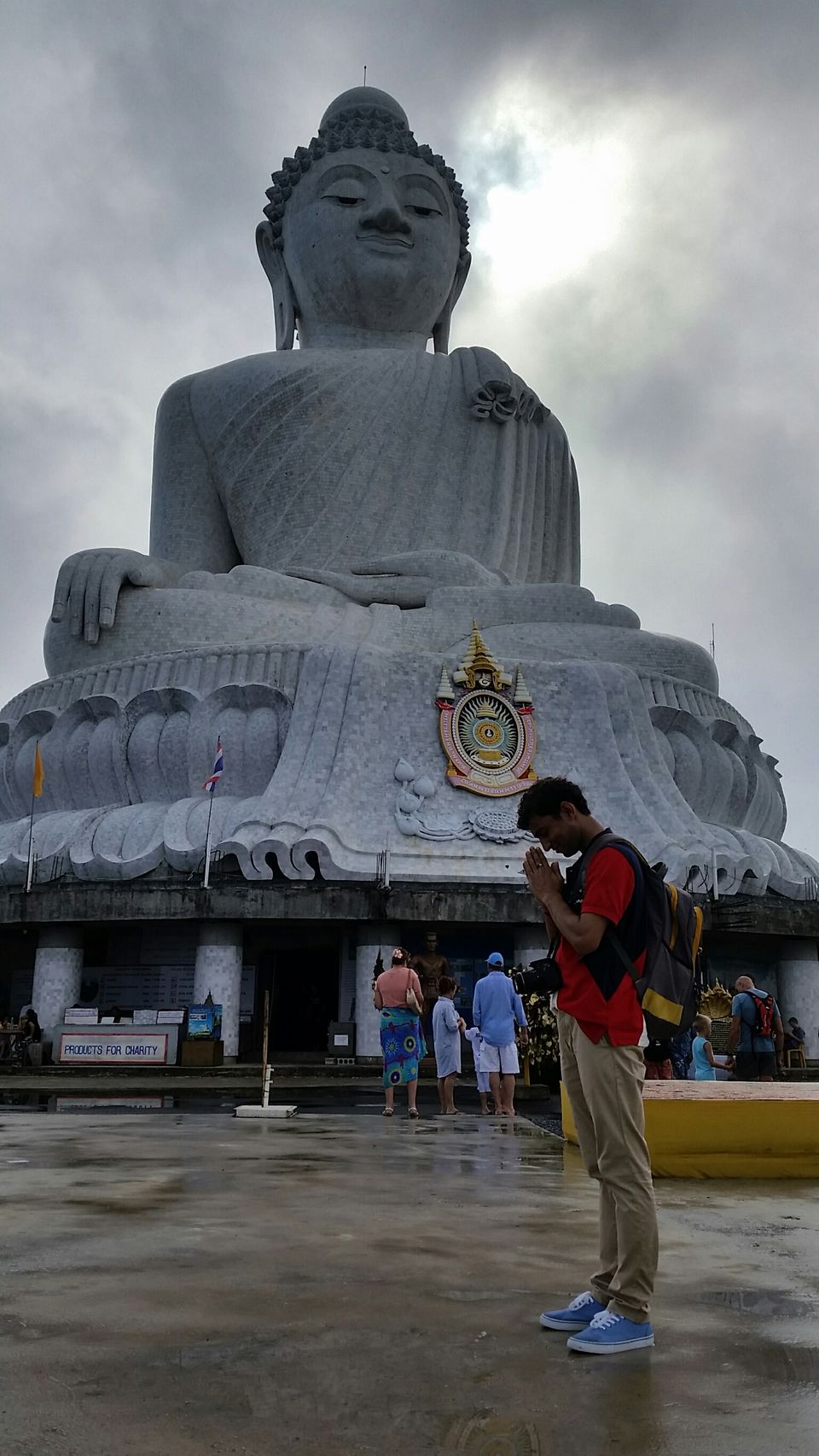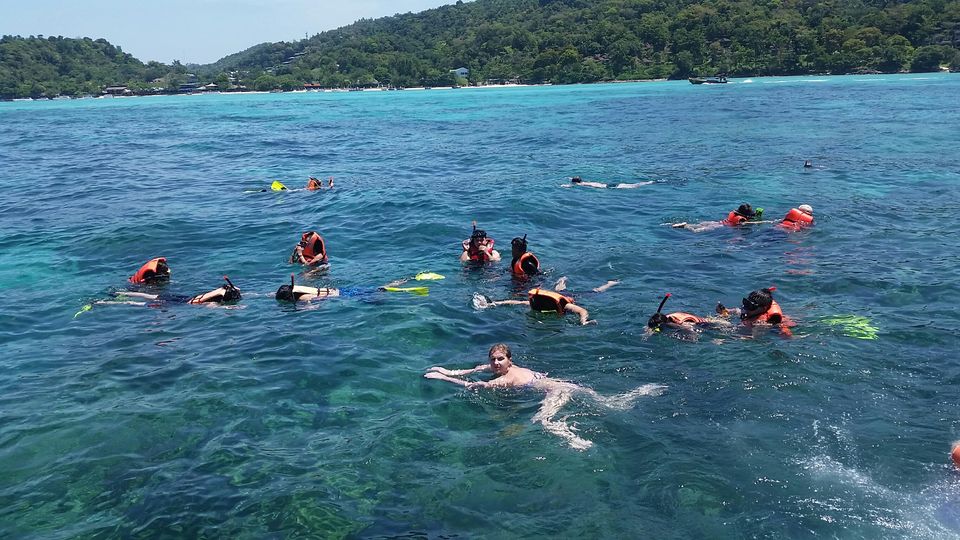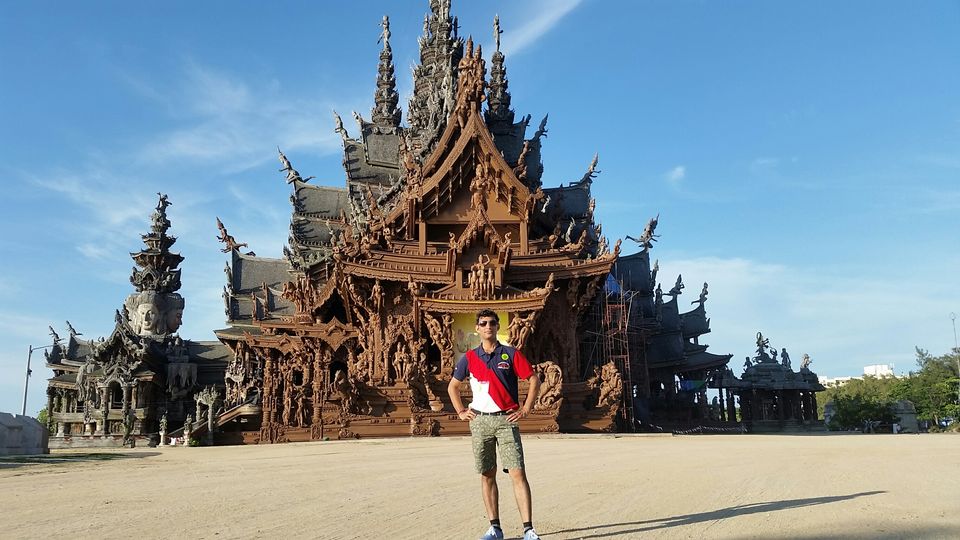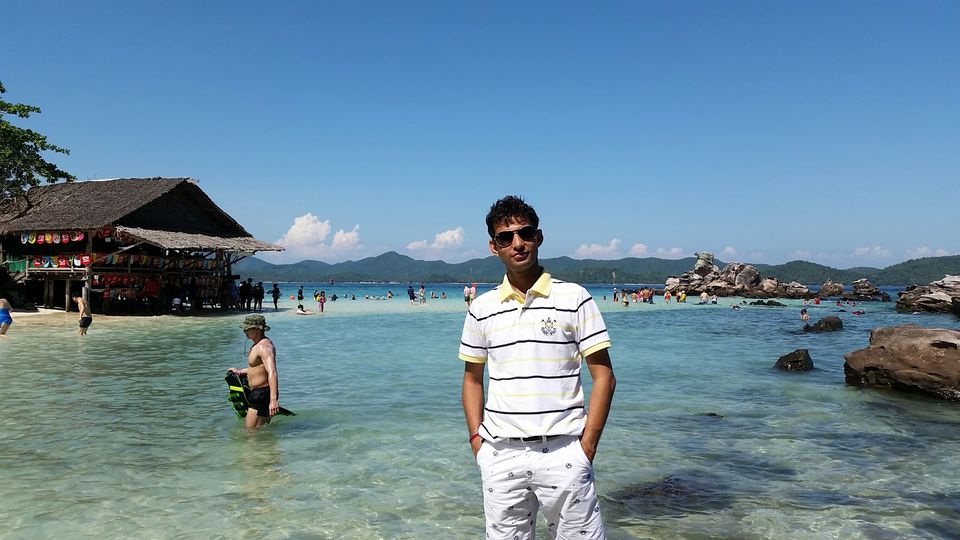 We reached Bangkok(DMK Airport) from Bangalore by Air Asia flight. We arrived Bangkok at 5 AM then we took visa on arrival(VOA) at the airport. It takes 30 mins to 2 hours to take VOA depending on the rush. Please carry Thai Baht in cash for VOA as they don't accept cards. The VOA fees was 1000 baht per person.
After we got VOA we boarded flight to Phuket which was at 9.50 AM. We kept 5 hours of layover as we did not know how much time it will take for getting VOA.
The we reached Phuket airport at around 11 AM. From there we took mini van which cost 180 Baht per person to Pattong beach where we had our hotels booked. Mini van takes minimum 1.5 hours to reach the hotel.
Then we checked in around 2PM which is the check-in time for all hotels in Thailand. Then the same day we visited Pattong Beach, Walking street and had some Indian food at night. Indian restaurants are available in Phuket. We have to just search for it.
We visited Pattong beach where we enjoyed the beautiful beach and relaxed there. We booked a trip to PHI PHI island package day tour by speed boat through travel agents.