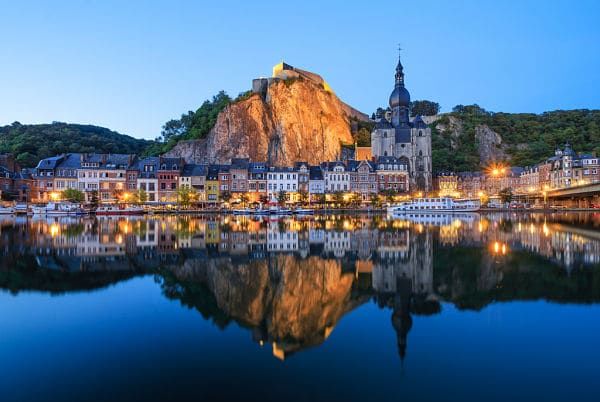 Dinant , A "Sacred Valley" is a historic small town in the French speakign region of Belgium. Notwithstanding its small size, Dinant has a remarkably vivid history.It's situated on the banks of the Meuse River and backed by steep cliffs. This is a hidden gem in Belgium, unlike the most tourist cities with a lot of Hustle Bustle.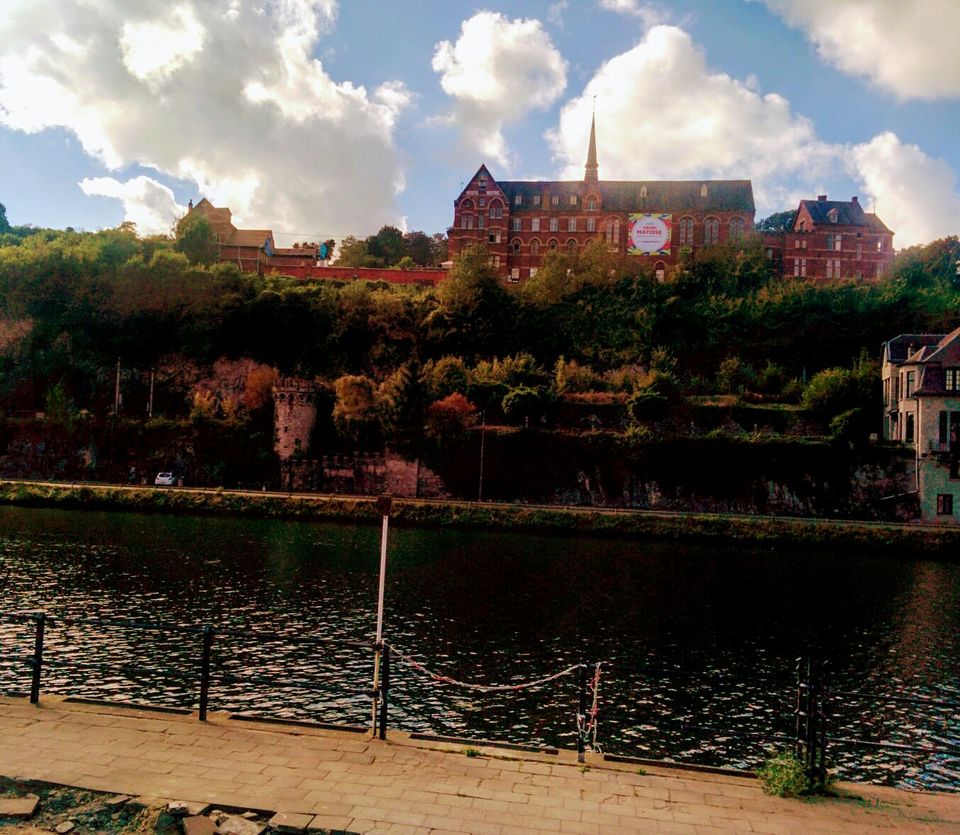 For the very time, I decided to go for this trip with the the Travel agent. Our trip included a visit to Dinant, Radhdesh (ISKCON) and Brussels. But this blog is solely dedicated to the beauty of Dinant.

The first thing we saw as we reached was the Church of Notre Dame.
Collegiate Church of Notre-Dame
Despite the relatively small size of the church, the inside is strikingly beautiful. It's filled with religious objects, made in dinanderie, a type of late medieval brass ware typical for the region. Dinant became the center of the manufacturing of metal and copper during those times.
Saxophone
This French speaking town was once the home of the man who invented Saxophone, called as Adolphe Sax. It's impossible to miss the connection between the endearing and indomitable town of Dinant and famous Adolphe Sax. There are Giant stylized saxophones lined across both the sides of Charles DeGaulle Bridge. It is a beautiful bridge to take a stroll, overlooking the view of River Muese.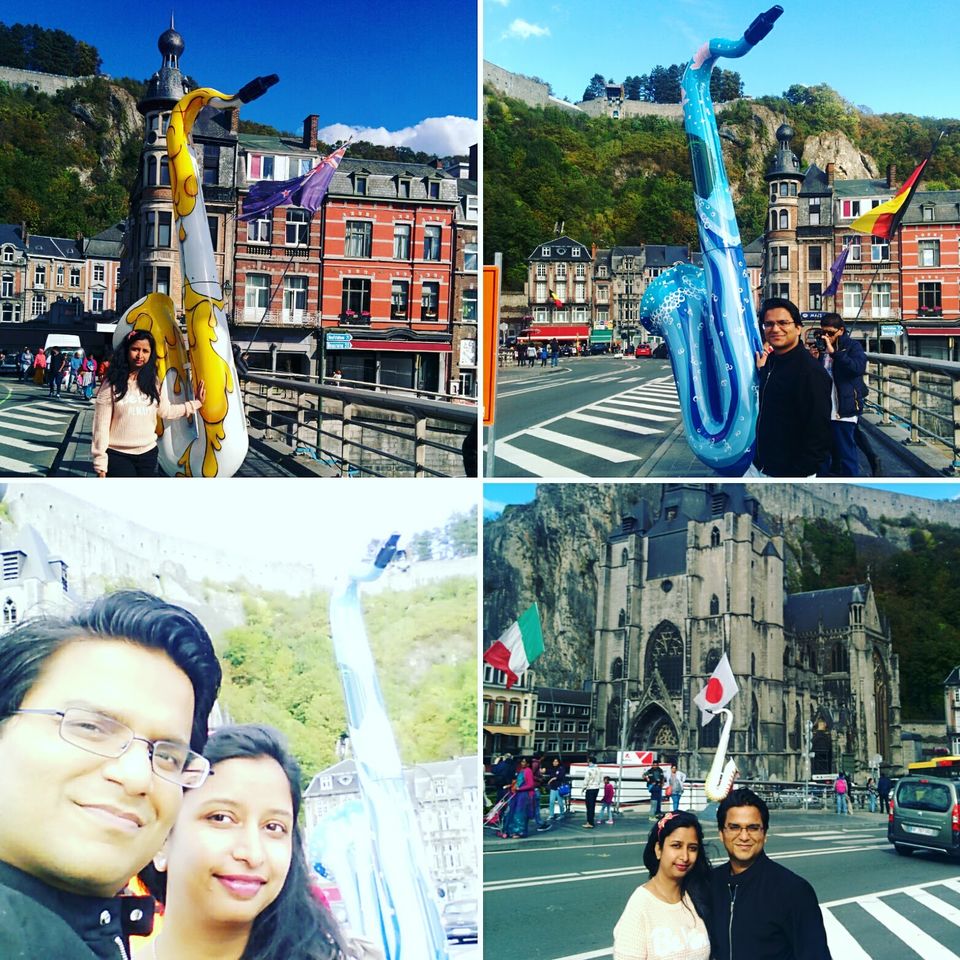 Citadel of Dinant

Perched 100m above the city, Dinant's citadel was built in 1820, although earlier fortifications dating back to 1051 were destroyed by the French.Overlooking the valley of the river Meuse, this Citadel will take you back to the heart of history of this beautiful region!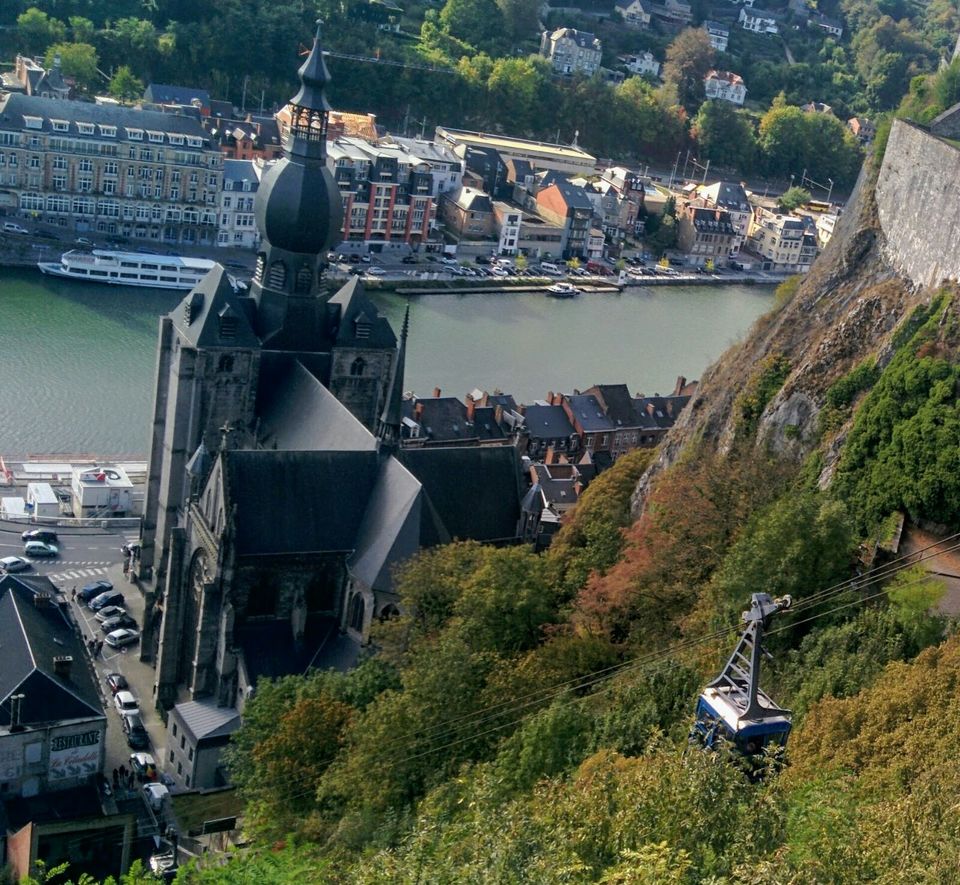 You will have to climb around 420 steps carved in the rock to reach the top, or use the cable car if you don't feel like it. So just guess which way I took. ????

The view from the top is spectacular.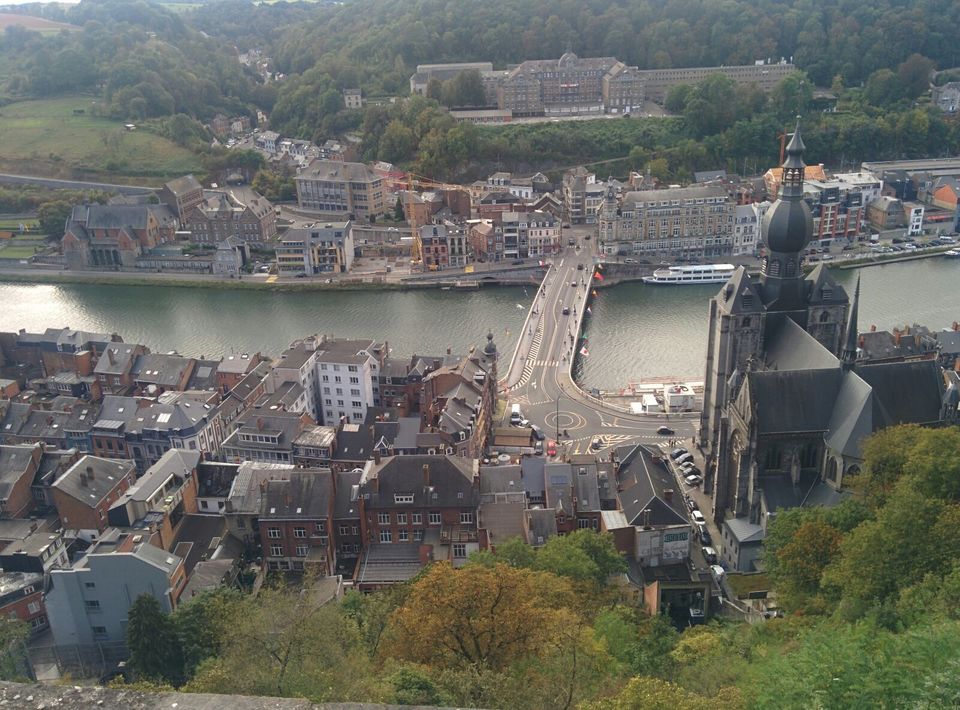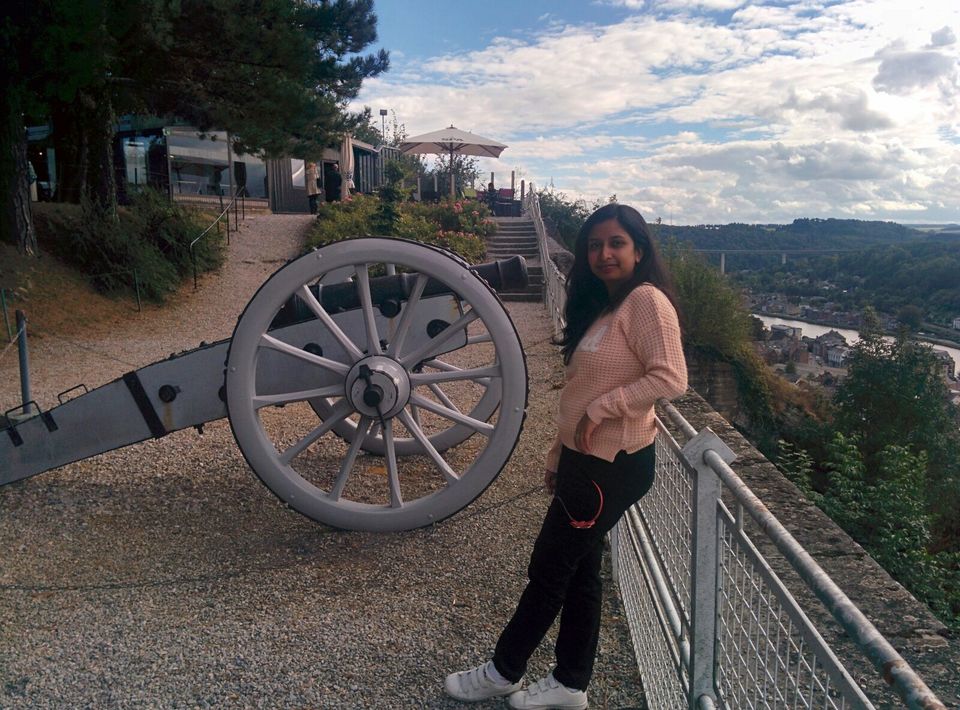 Inside the Citadel, there were very realistic wax models of soldiers and workers everywhere. History lovers will enjoy the most as you can visit the kitchens and weapon museum with all kinds of Guns and swords, some of them may have been 6 or 7 foot long and I wondered how people managed to fire them. There is also a strong smell of umm may be blood to give you a real feeling of it was back then. All this is enough to offer you a real step back in time and retrace the glorious past of Dinant as It has survived the brutal wars of the WWI & WWII.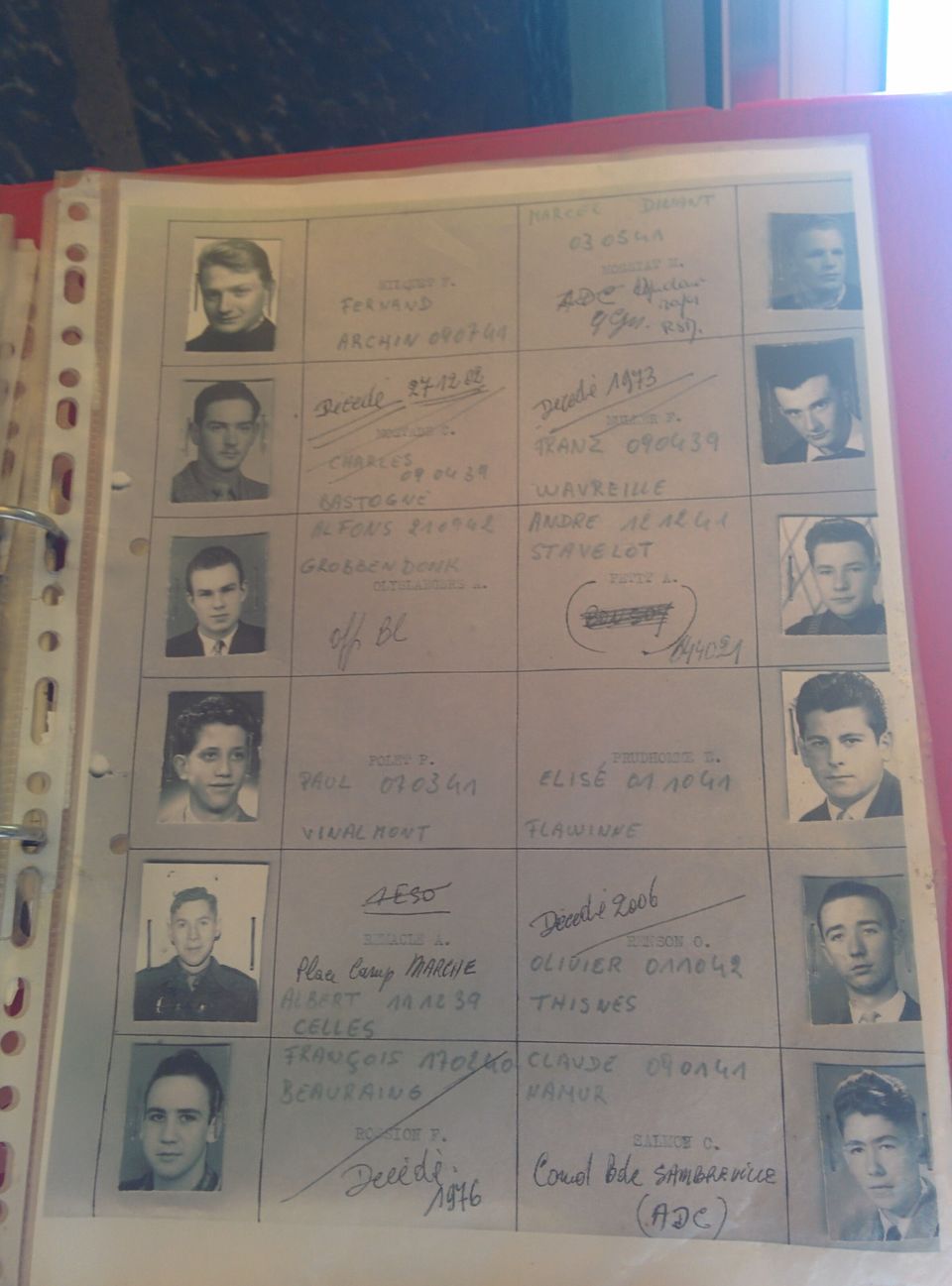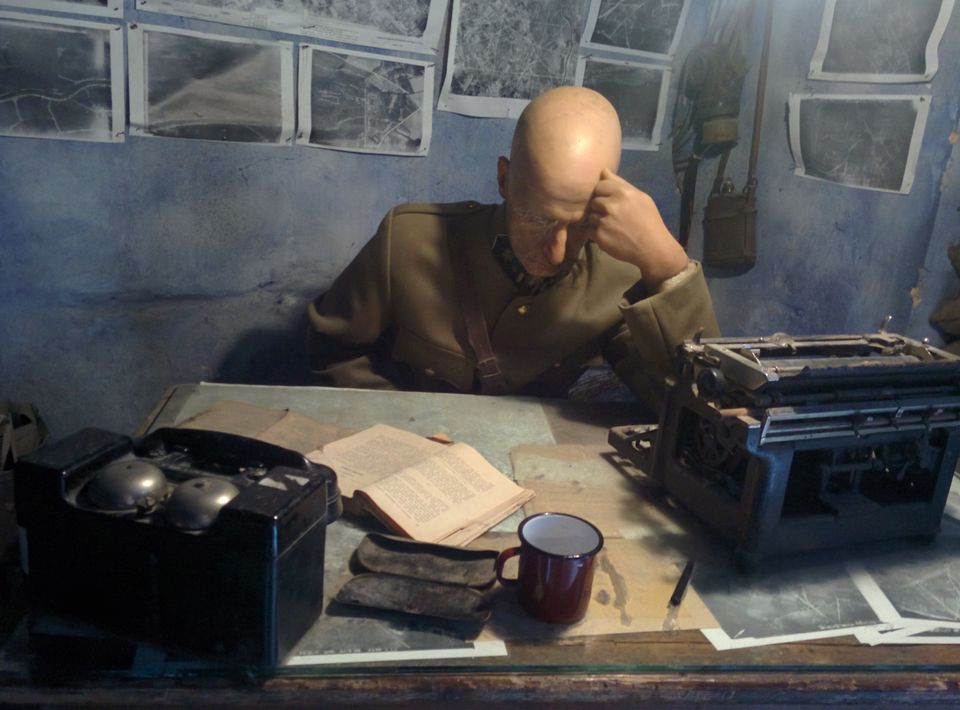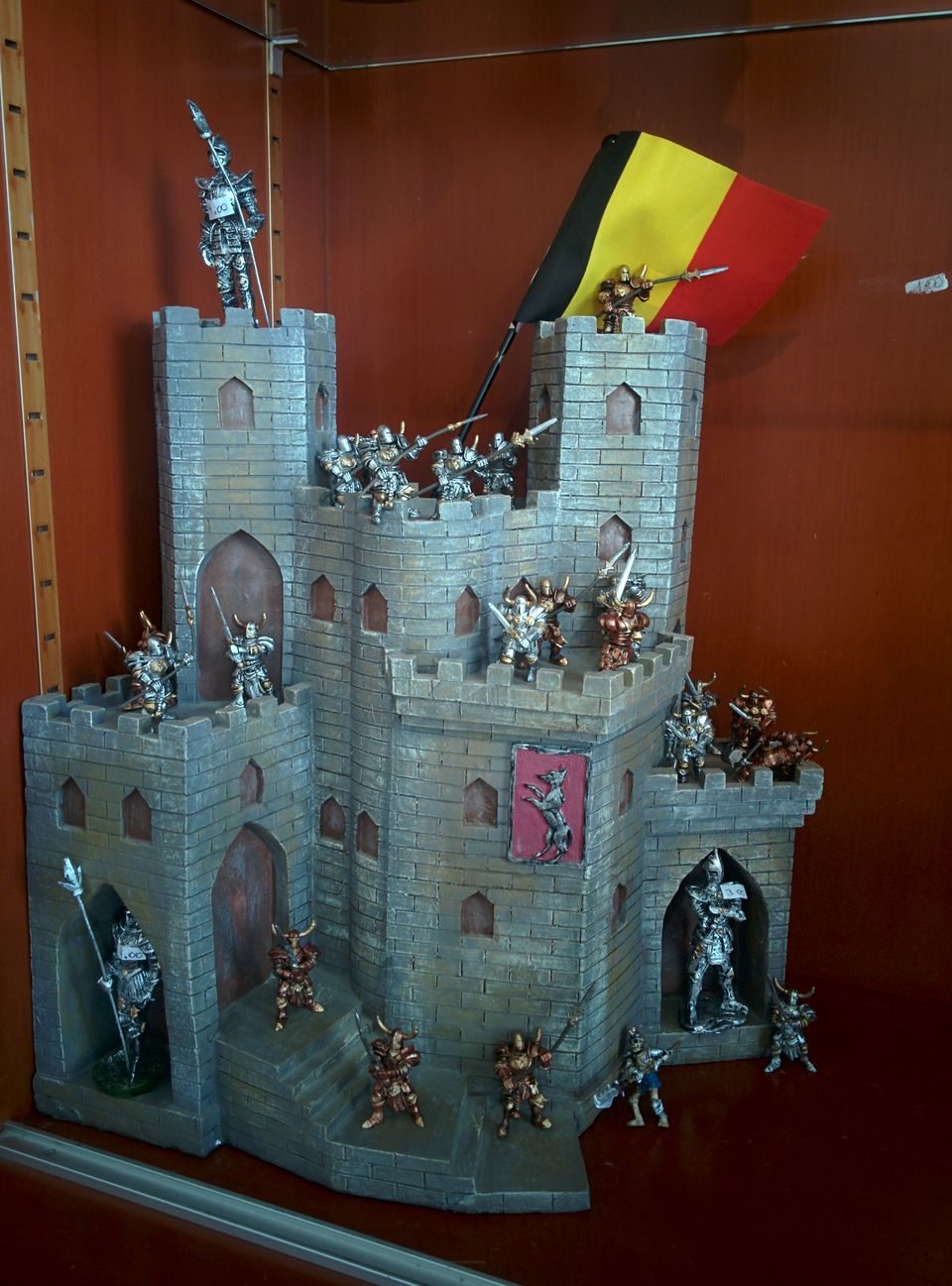 After that, we came to this underground bunker, which was hit by a shell in WWI, and ended up being tilted about 30 degrees. I don't remember if there was a board mentioning anything about it, or may be there was and I missed seeing it. As we started to walk inside it, I was so disoriented, and I kept feeling like room was sliding out from under me. My whole body was a bit tilted and I felt as though there is a magnetic attraction towards my right side that is making me tilt to the right. We also heard sound effects so powerful that we felt the ground tremble beneath our feet. Bombs went off, machine gun fire, all sorts. I couldn't really understand what was happening, but as soon as I came out I turned and saw my husband equally tilted and confused. It was only after we stepped out that we could understand that it was a bunker.Can't imagine what it must have felt like to be there when THAT happened.

We took a river cruise on Meuse, It was a beautiful sunny day and it couldn't get any better than to cruise through this beautiful river on a lovely tour.
It could be covered in half a day and it is a best option also for a day trip from Brussels. After spending our day here, we headed to Radhadesh for some spiritual indulgence.
I strongly recommend this place and would give it 8 on 10. Until the next blog, Keep Travelling !!
#belgium #dinantcastle #dinant #hiddengem #uniqueplaces #citadel #saxophone #bunker #travel