Bruges is the quintessential medieval Disneyland with a main street named after a donkey. The latter is very bizarre. It is a gorgeous city and thankfully not as touristy as Venice. Click a picture and even a photographer as bad as I am can manage to get a pretty one. It is a perfect destination for couples as it is inherently romantic. Most locals here are Flemish and for those like me who don't know what Flemish is, it is a language closest to Dutch as explained to me by one of the locals.
When you step into the main market square in Bruges, a lovely bell tower greets you.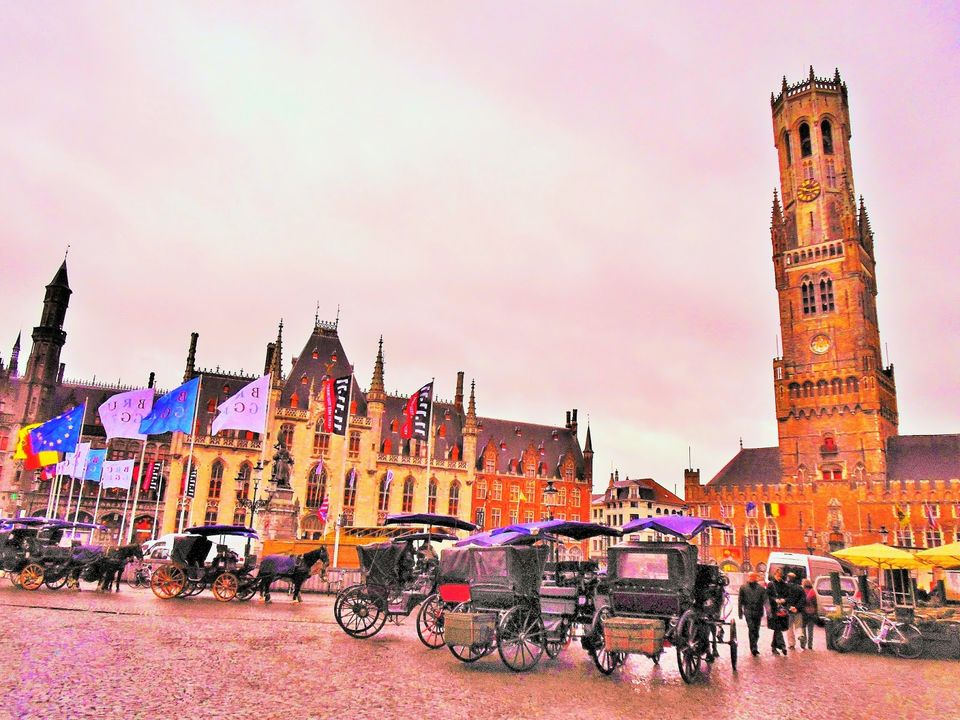 Climb the 366 steps of this gorgeous tower and the view will make the ascent totally worth it. The pictures below stand testimony to the fact: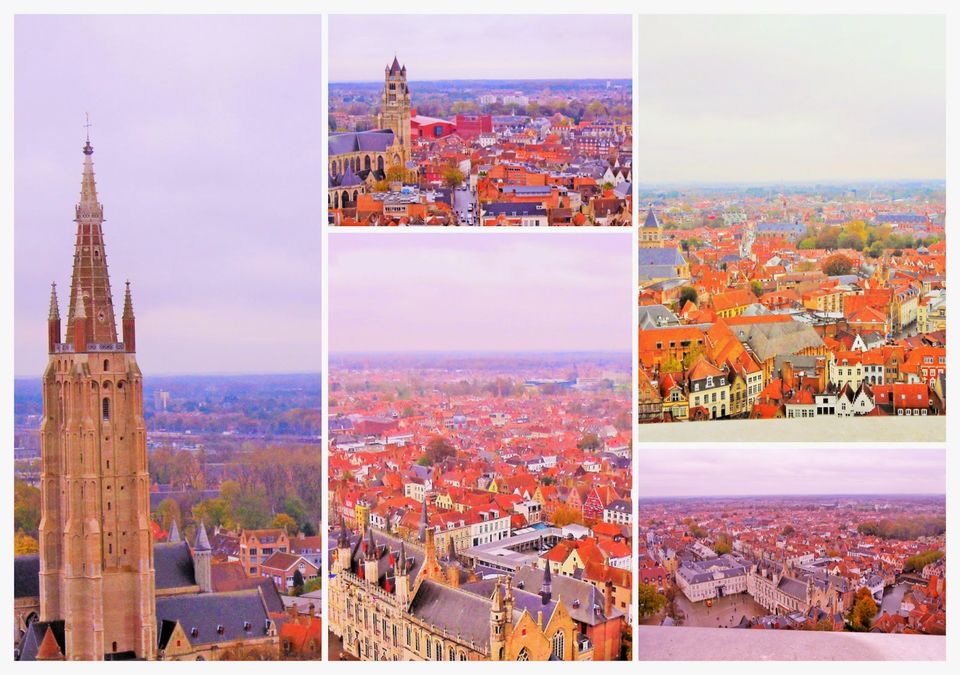 Aimlessly stroll around and admire the colorful houses that have a fairy tale like quality to them.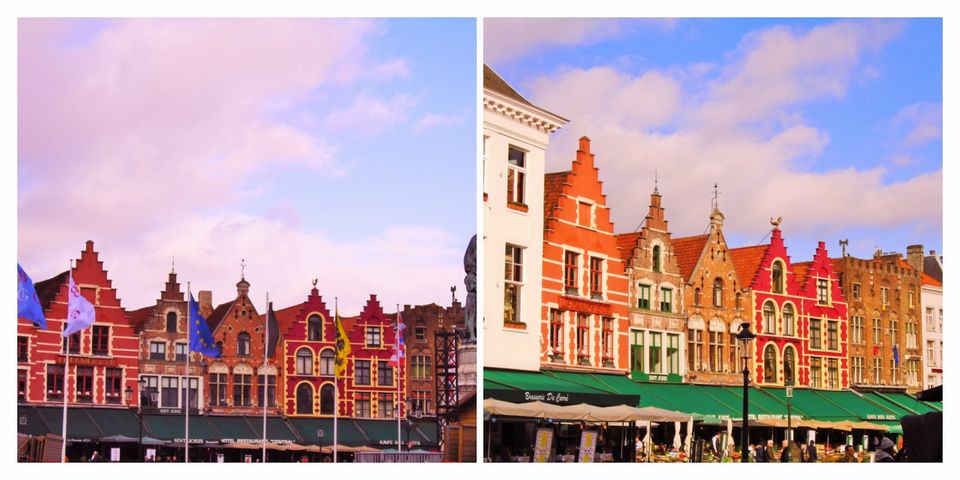 Take a boat cruise and see the spectacular city: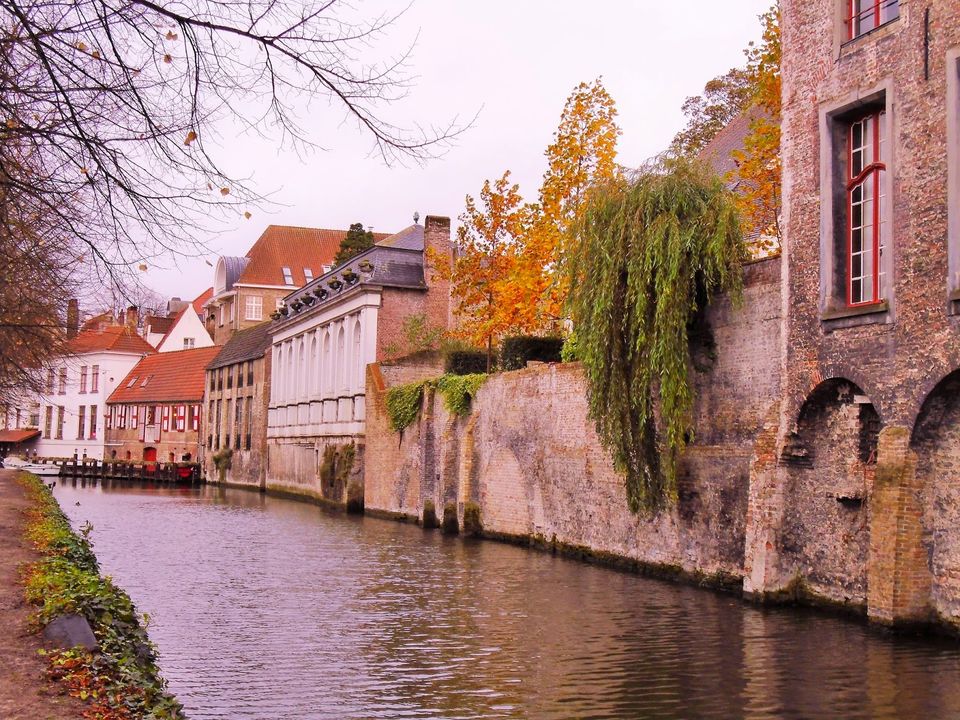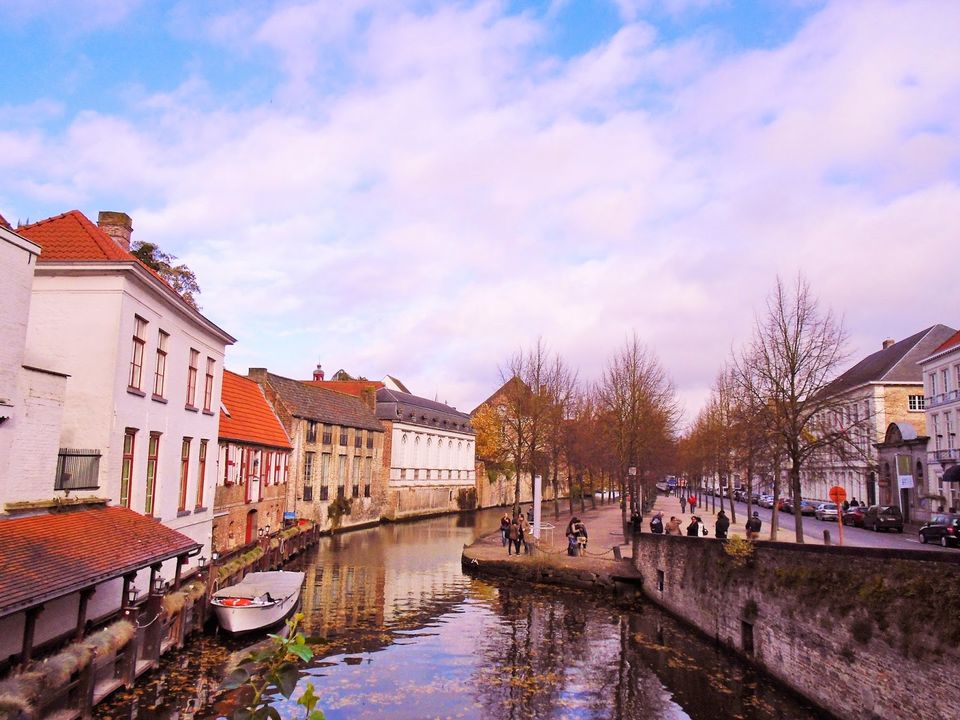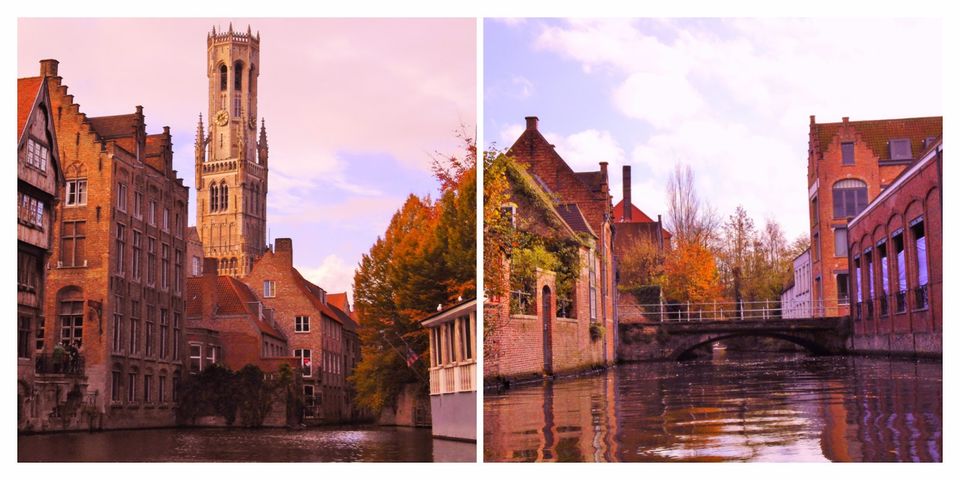 On the boat cruise, you can also see Marilyn Monroe's house: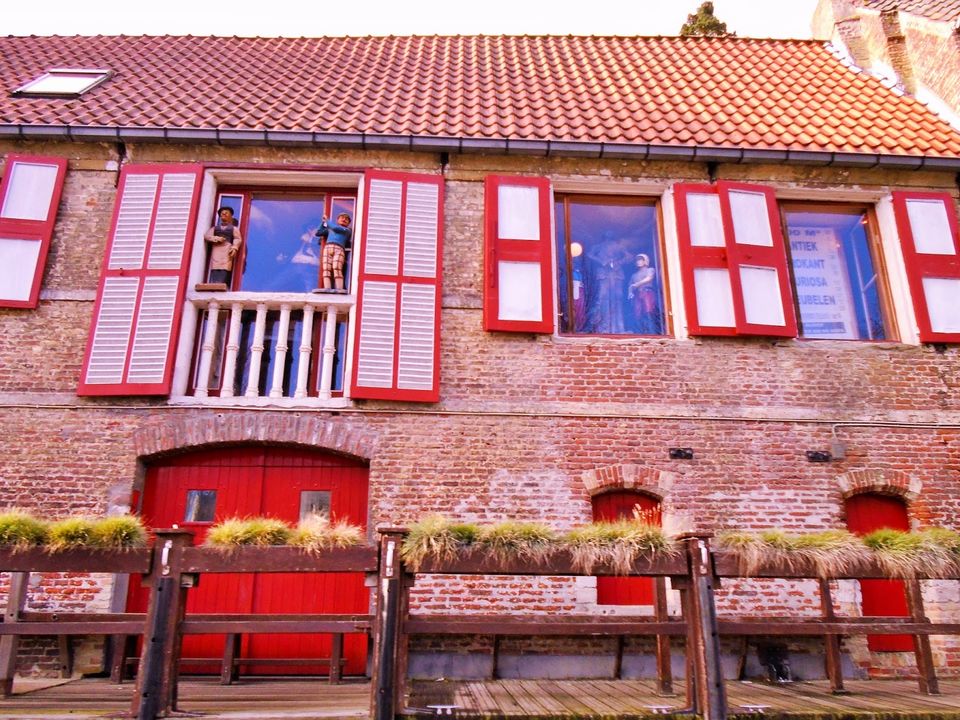 And even say hello to the overfed ducks.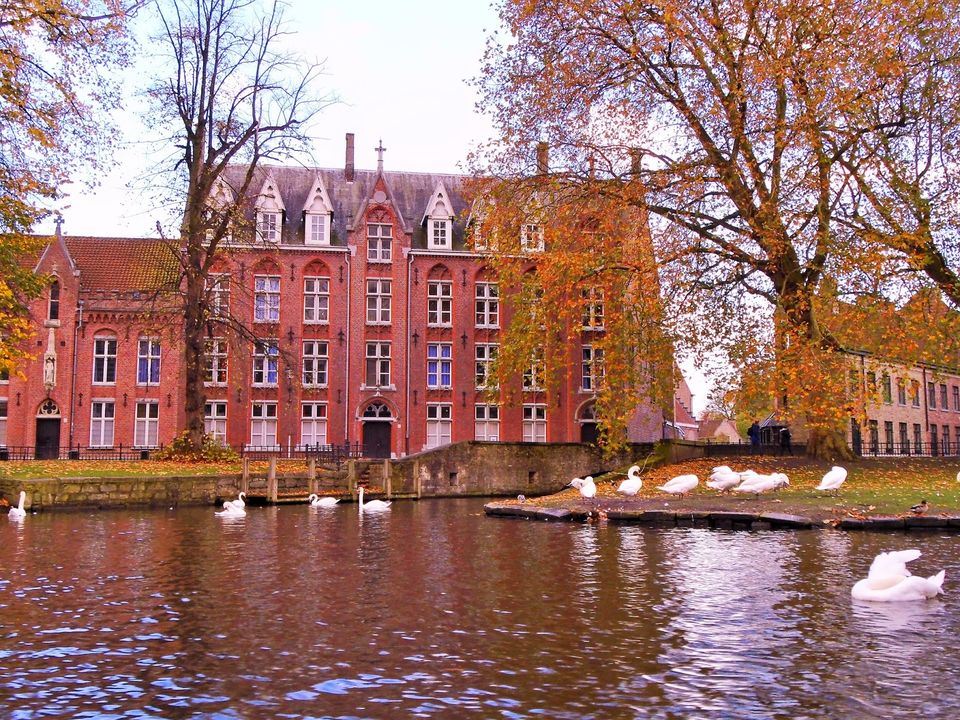 See the gorgeous Church of our Lady: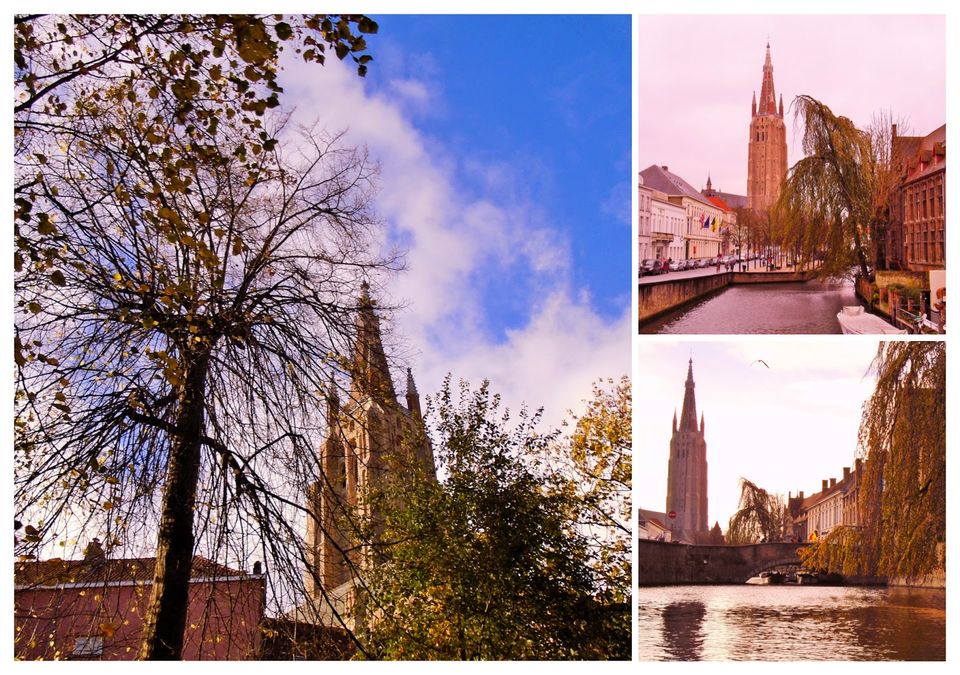 A visit inside is recommended because the church has Michelangelo's Madonna and Child. It is the only structure created by Michelangelo that left Italy and considering the way it is placed, it looks smaller than it actually is unlike the David. Also, if in case you have seen Monuments Men, it was referenced as one of the key art pieces that the Nazis stole and was eventually recovered in a salt mine in Germany.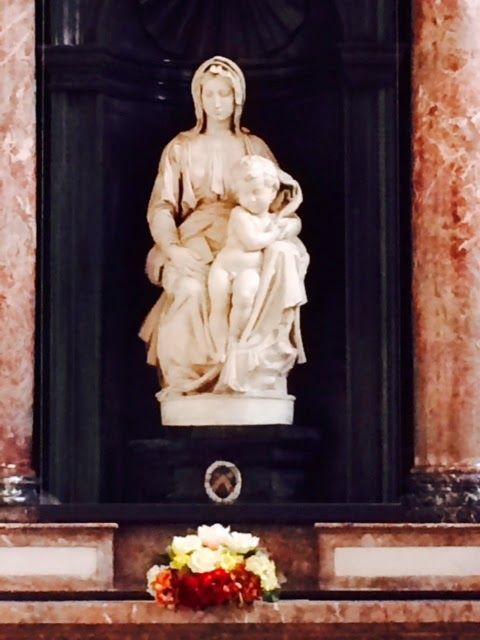 Take a brewery tour at De Halve Maan Brewery and taste some heavenly beer (This one won many awards as well). I have taken other brewery tours and highly recommend this particular one. I will write a separate note on beer as there is too much to explain in this one.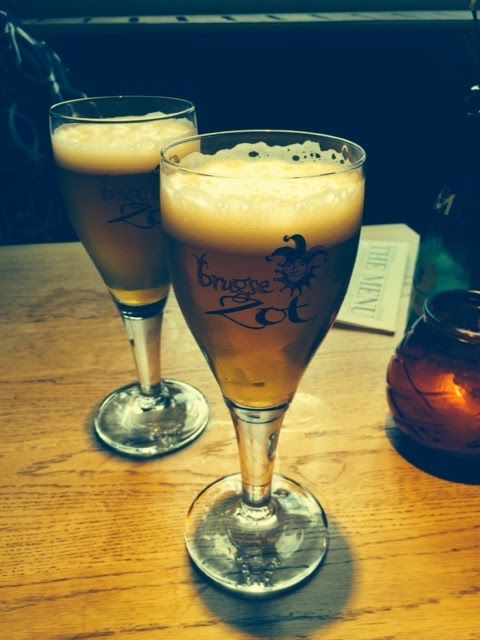 Belgian art is very detailed. See some paintings by Jan Van Eyck in the Groeninge Museum and for his ultimate masterpiece, (Adoration of the Mystic Lamb) a visit to Ghent is needed.
From picturesque landscapes to a boat cruise to seeing a Michelangelo and enjoying Belgian beer, Belgian waffles, Belgian fries (they have it with mayo while I prefer ketchup or curry sauce) and Belgian chocolate (available in the most bizarre of flavors like tobacco), Bruges is a destination that is very hard to resist.
This trip was originally published on My travel diary.