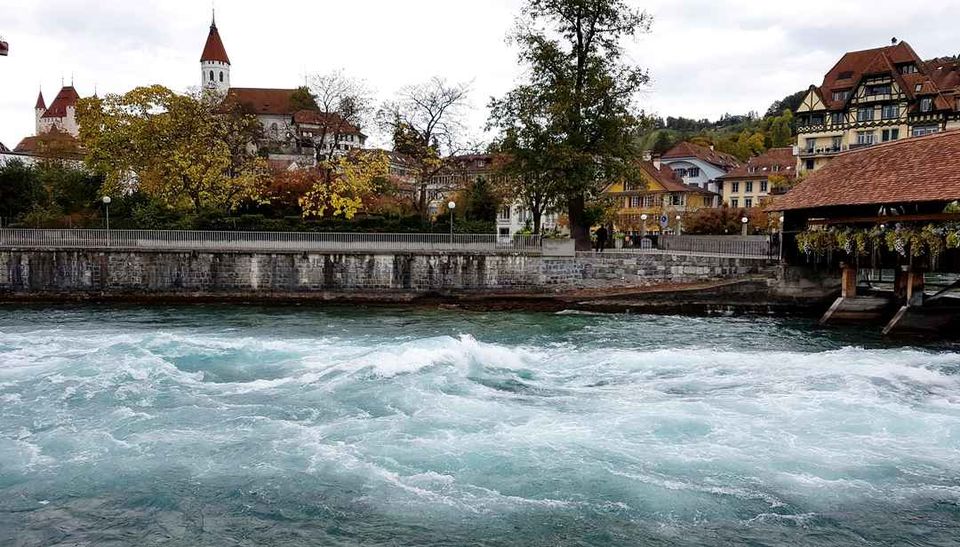 Yes, that is right! One doesn't have to go in search for an ocean or a beach to surf, you could surf right in the middle of Thun, a town in Switzerland.
Flusswelle
The translation of german word 'flusswelle' is river wave.
The rapid force of water gushing down from lake Thun through the bridge, creates swirls on river Aare. And due to this friction, the waves are created which are perfect for surfing. #thun #surfing #riveraare #lakethun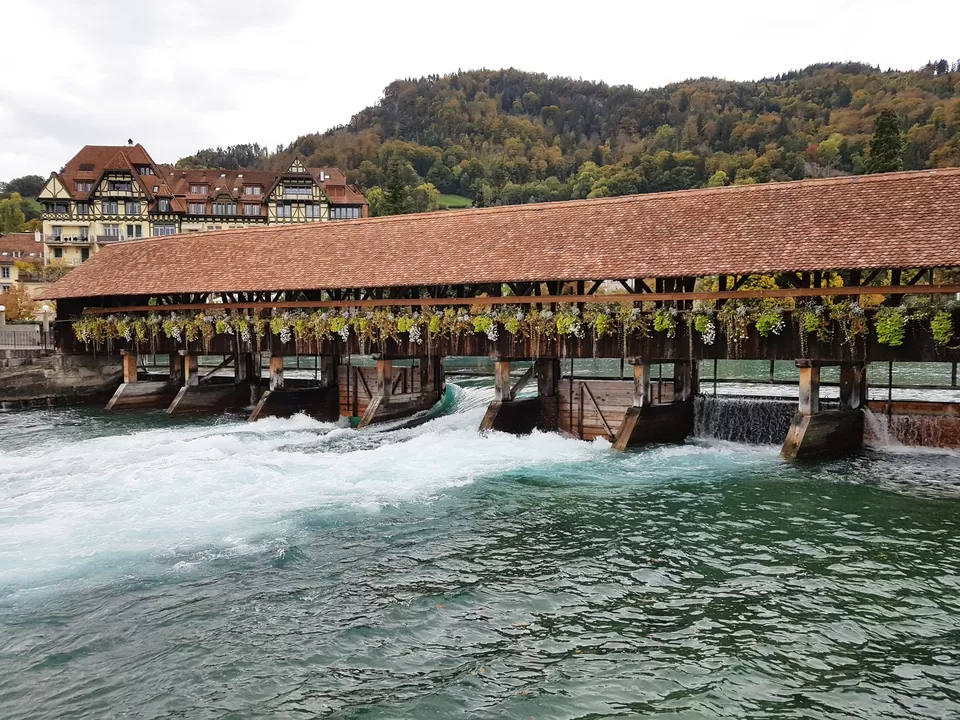 How to locate the river surf point
To find this surf point, visit Obere Schleuse in Thun. It's a covered wooden bridge on the river Aare, with flowers hanging on both the sides. Built in the 18th century, this bridge connects the town to an island and is close to Thun train station. #obereschleuse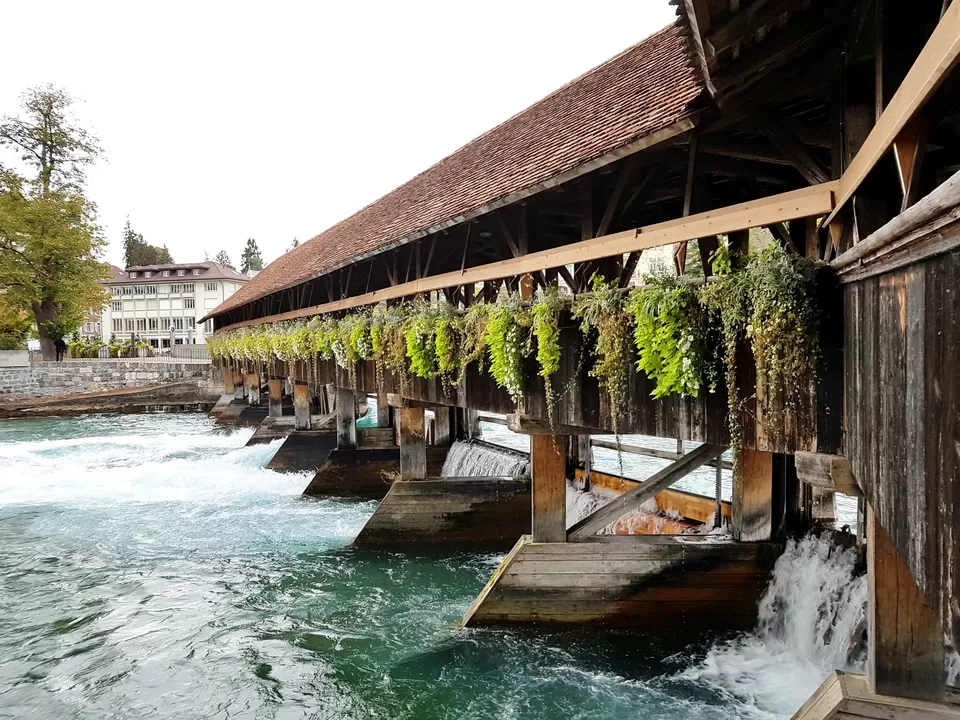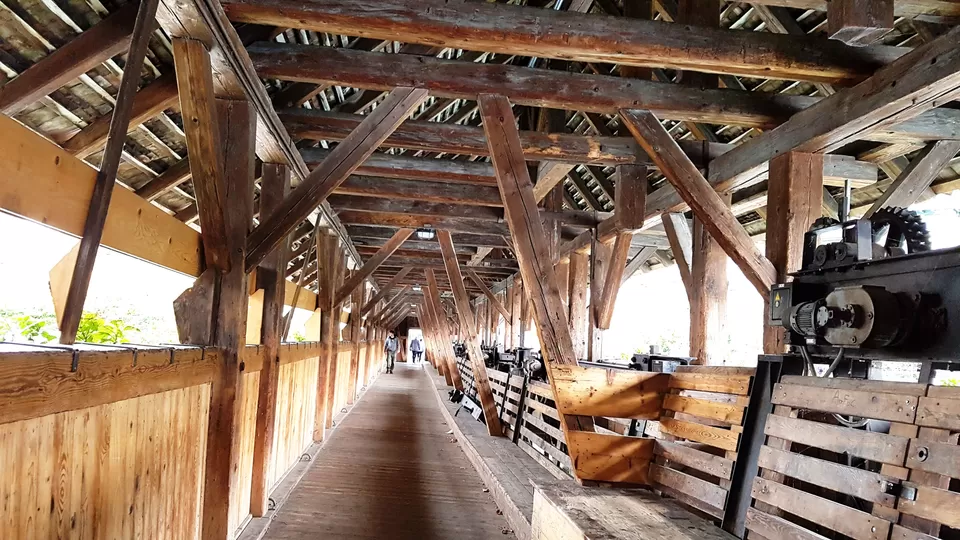 And the Flusswelle or the surf point is just in front of this very pretty bridge, it ain't hard to miss! #flusswelle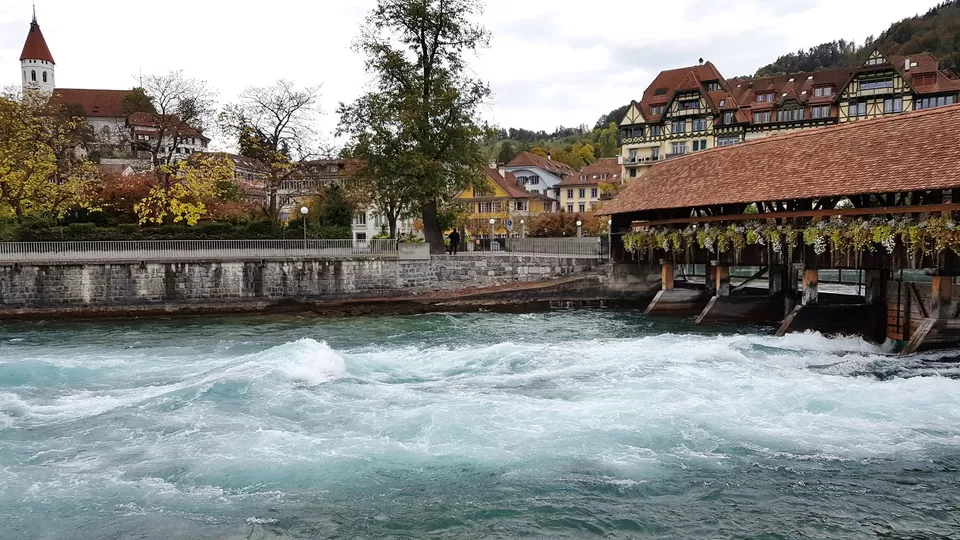 From time and again, this river wave has attracted experienced surfers to grab their surf boards and enjoy stand surfing while not having to leave the town. Perks yeah! #surf
Please bear in mind, due to the roughness in the current, it is advised to surf only if you have enough experience in surfing!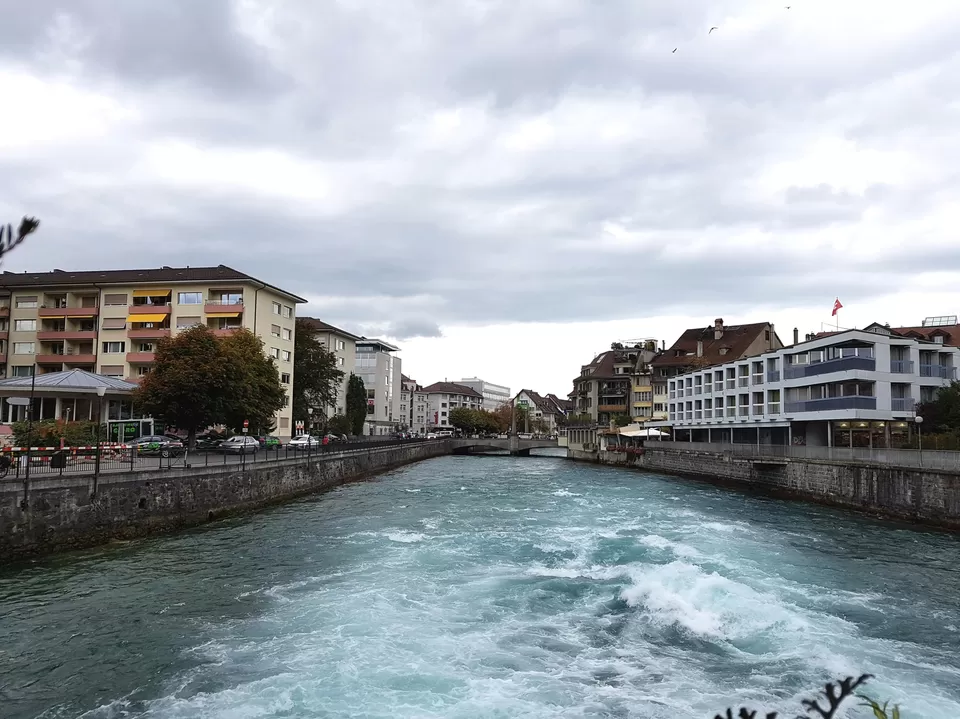 Castles, lake, river, picturesque churches, pretty bridges, cozy restaurants, museum, it has all.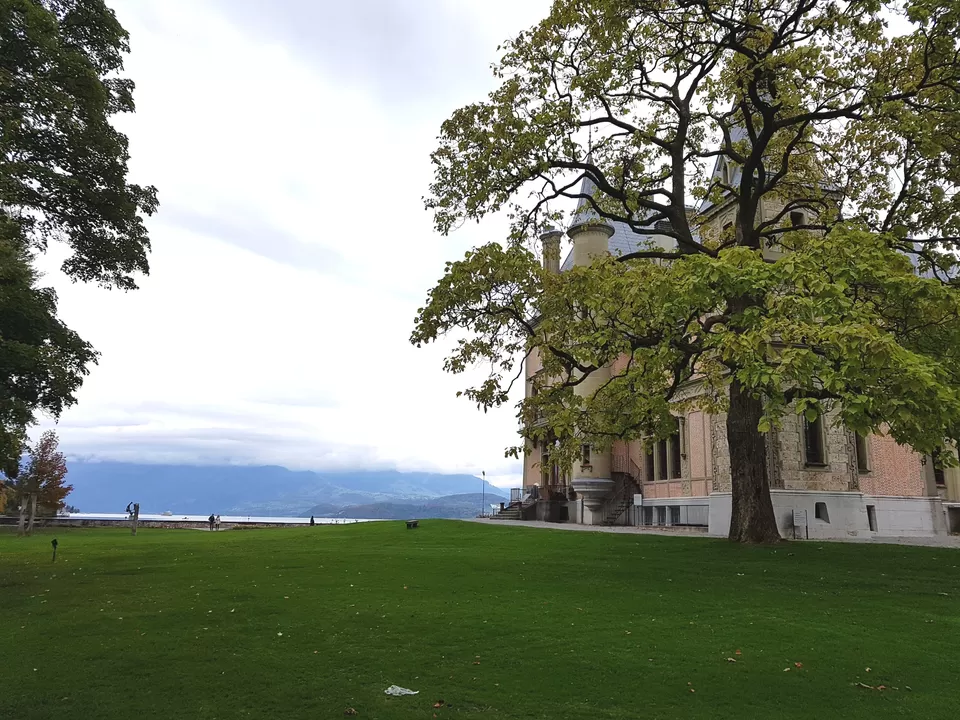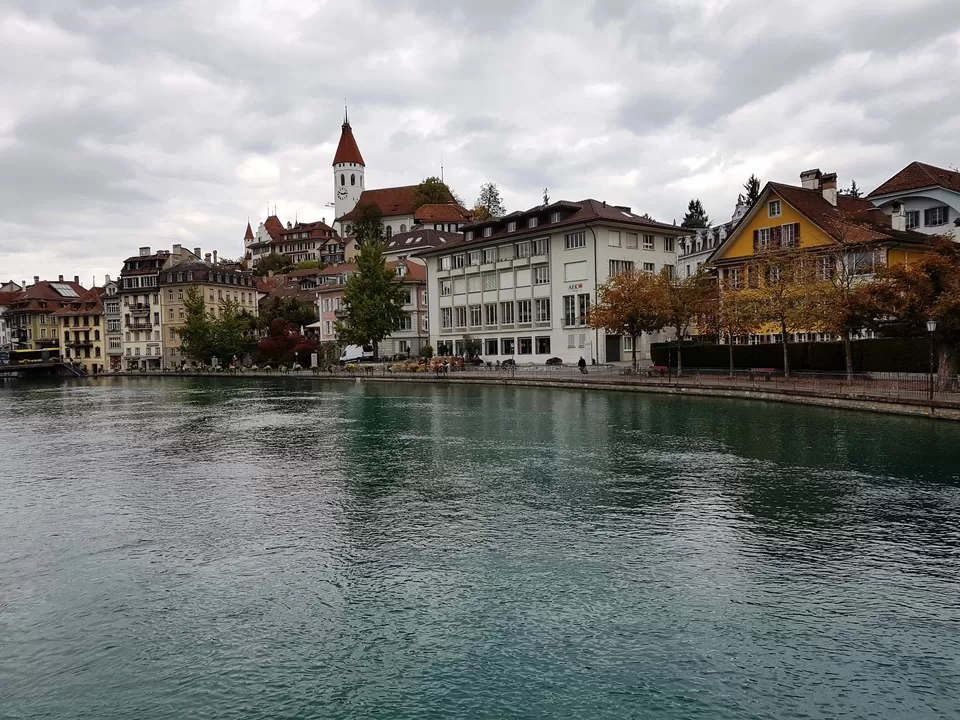 What else to see in Thun:
Schloss Thun (Thun castle)
Built in the 12th century, this historic hilltop castle is easily accessible from the main train station. There is a church and a small fort close to the castle and this place is wheel-chair friendly too. #schlossthun #thuncastle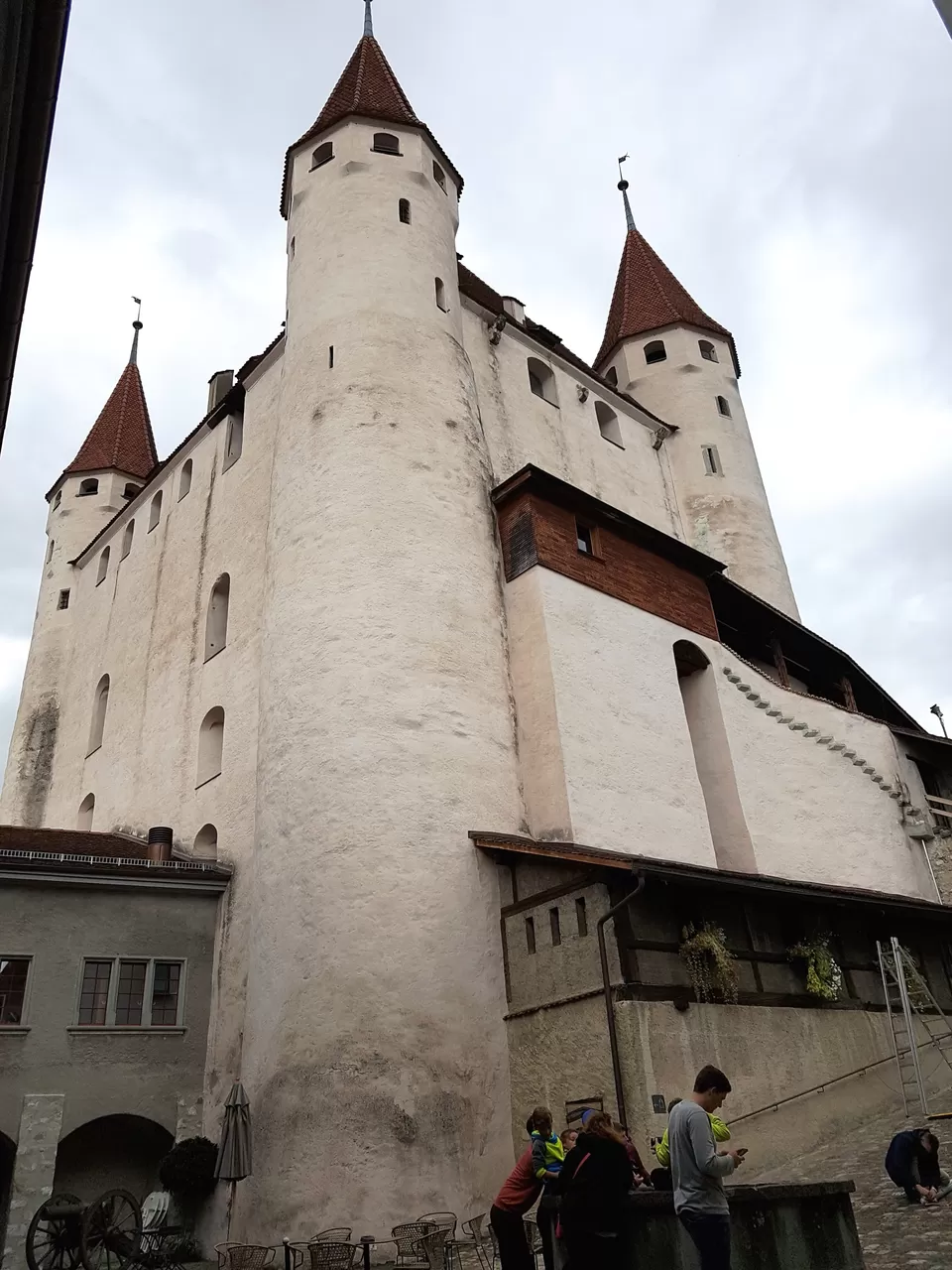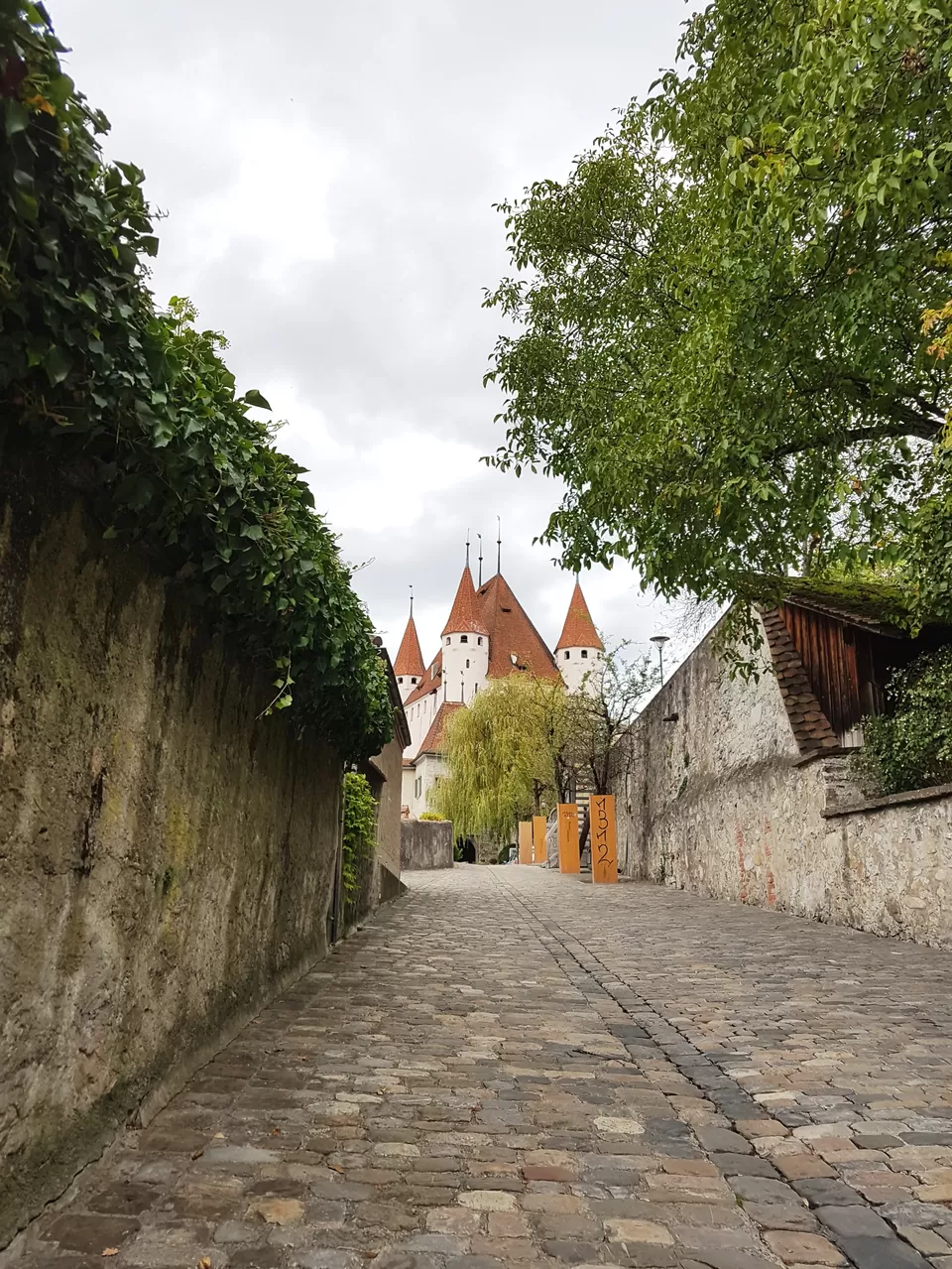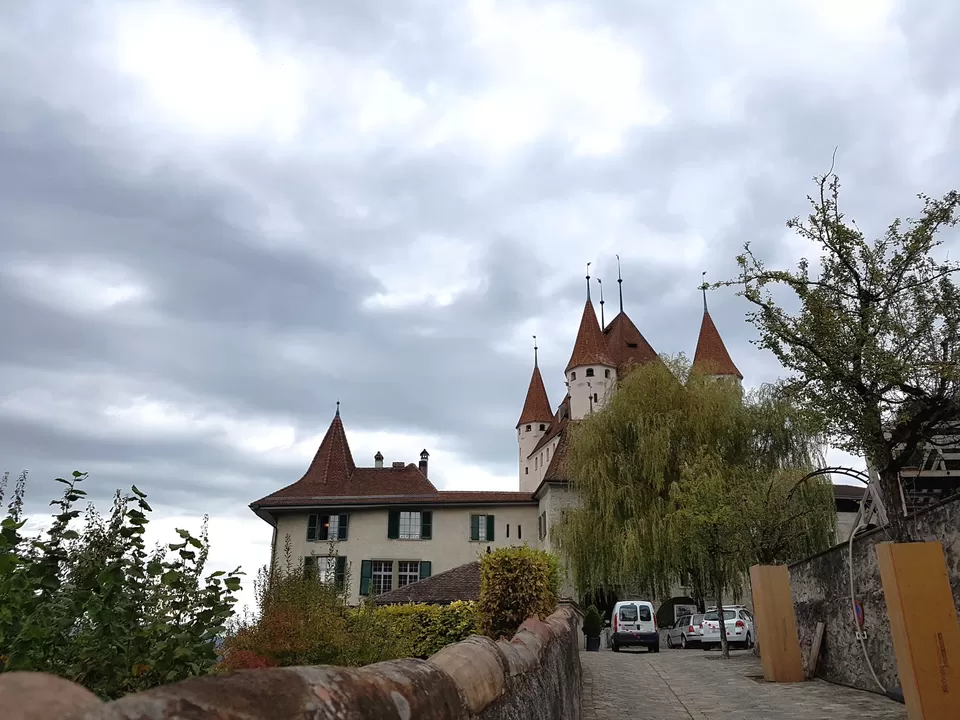 Take the stairs to the top of the castle to enjoy the stunning panoramic views of the town. Cute red-tile roof structures, the river, lake, alps can be seen. Enjoy a nice meal in the restaurant or dig deep into the history in the museum which the castle has to offer. #jungfrau #alps #bernesealps #eiger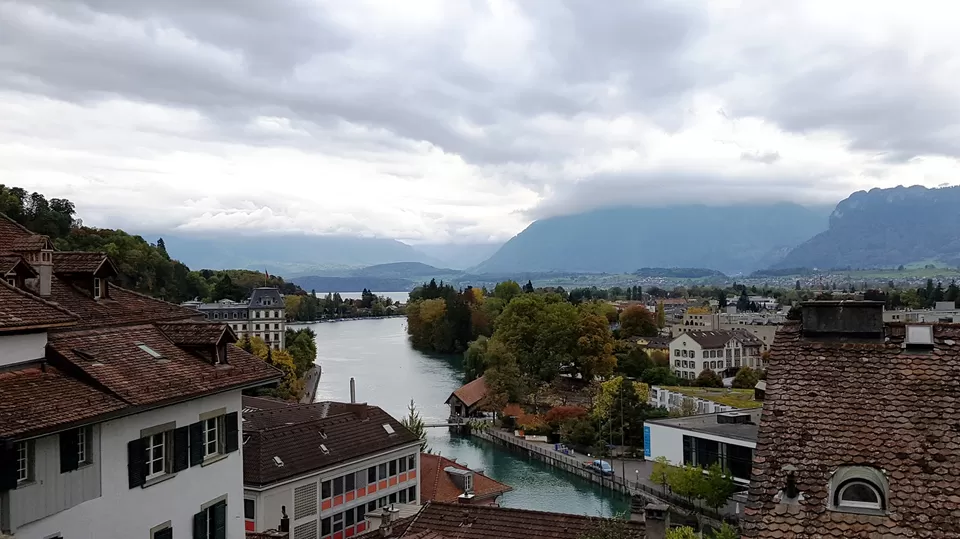 Schloss Schadau (Schadau castle)
One of the beautiful lakeside castle I've ever seen! This castle is in the midst of a lush garden while the south of the castle overlooks lake Thun and gives breathtaking view of some of the famous Bernese alps peaks i.e., Eiger, Jungfrau, Mönch. #schlossschadau #schadaucastle #mönch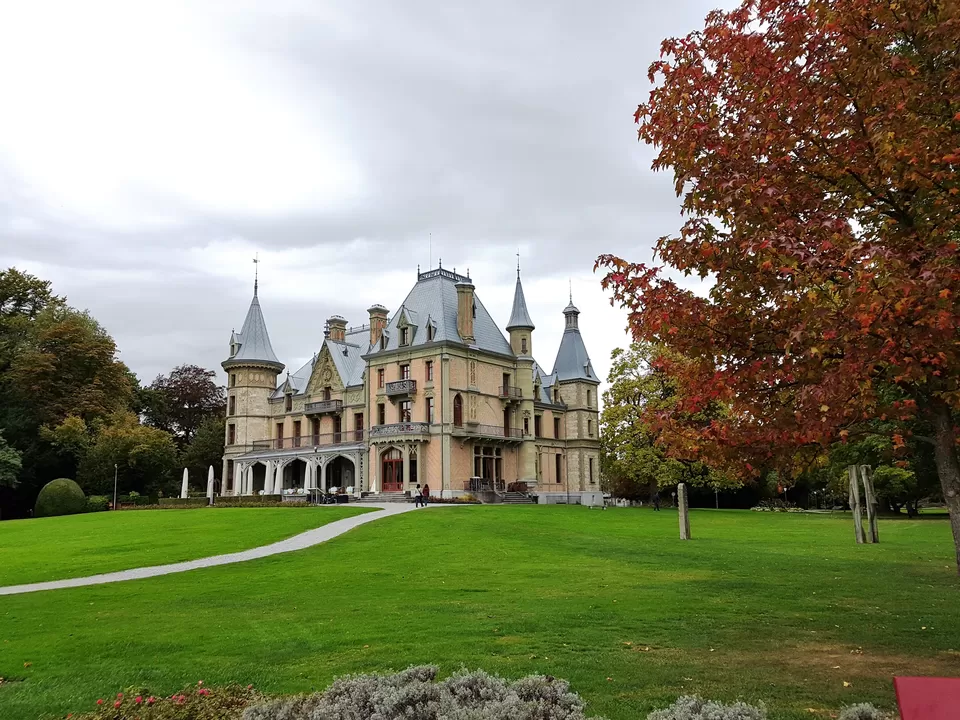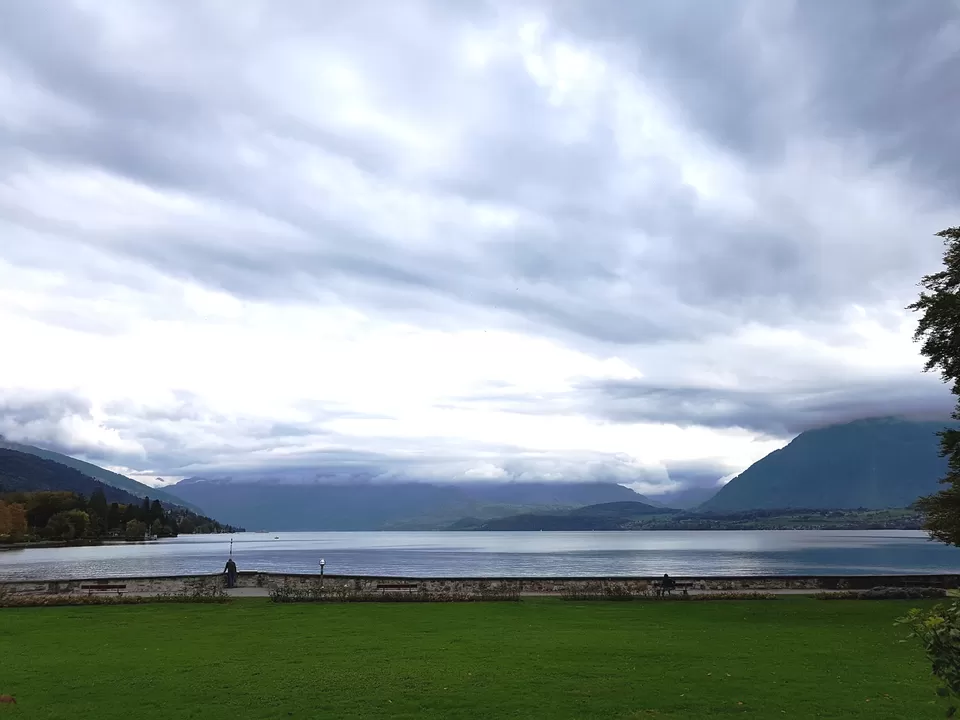 Now a 3-star hotel, they also provide outdoor eatery. Talk about food with a view!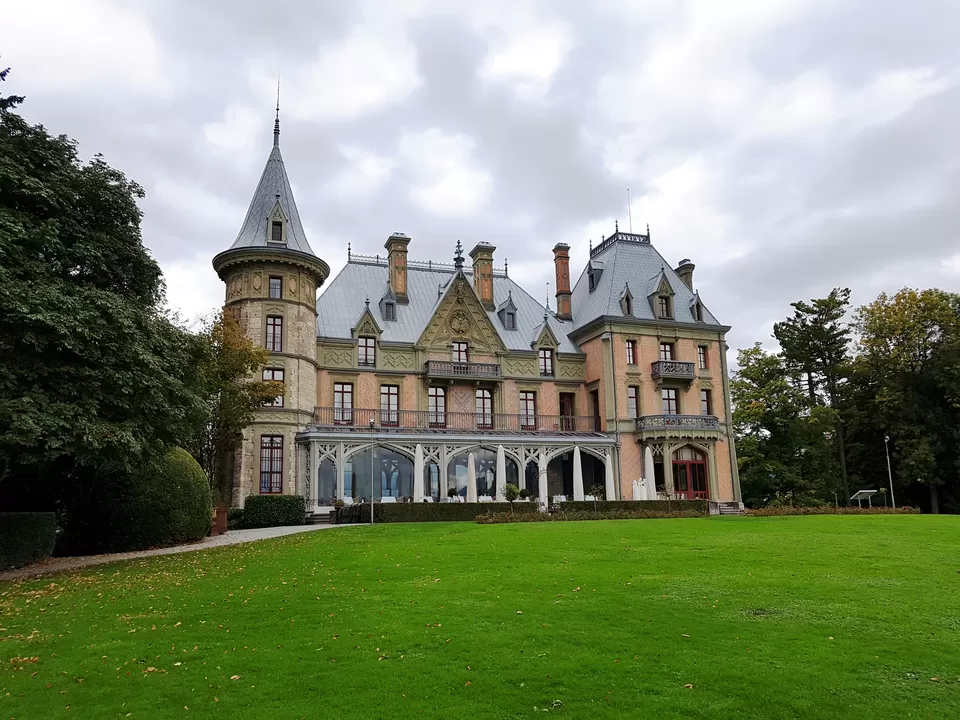 Old Town
Wander through the old town of Thun - cobbled streets, cozy restaurants, wooden bridges, birds flocking, river Aare flowing by, adds prettiness to this quaint little town.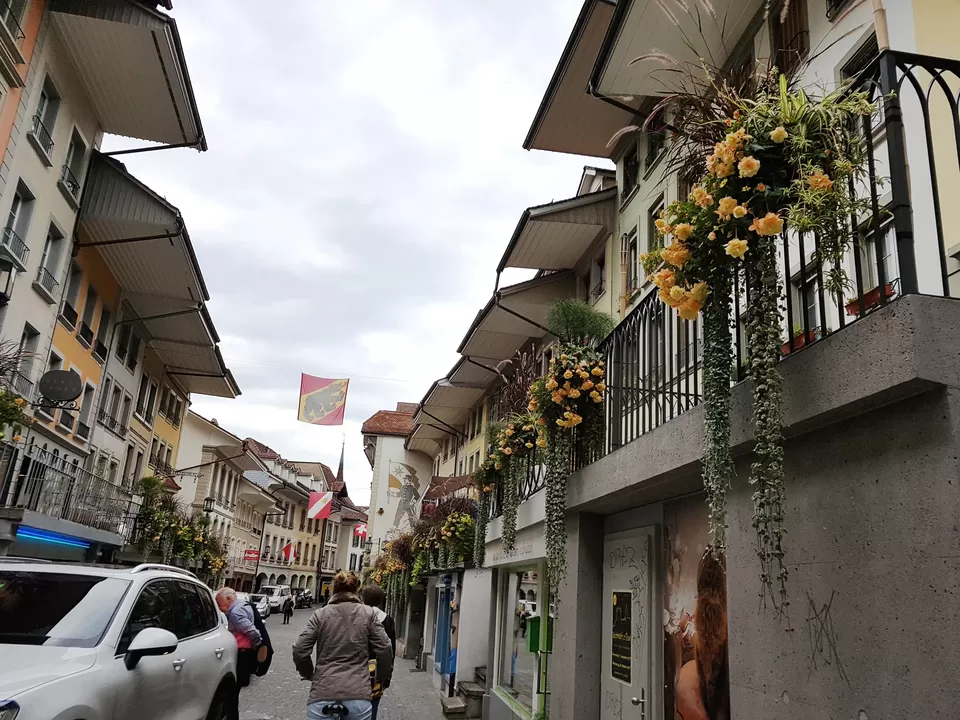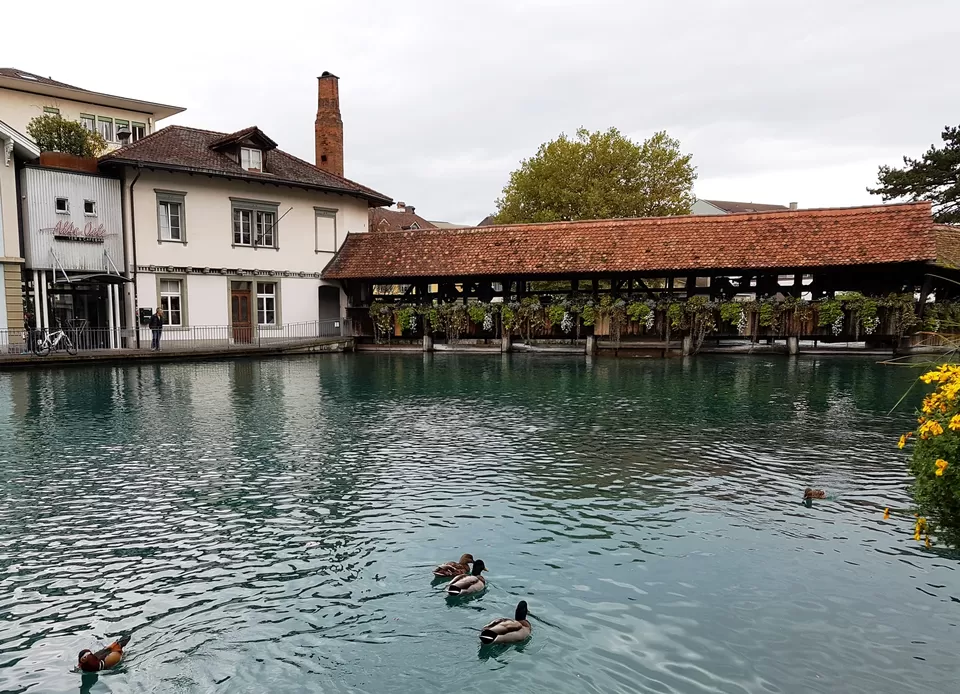 Swiss Heritage sites
This town maybe small but has several monuments/sites that are listed under 'Swiss heritage sites of national significance' such as Sherzligen church, Schadau castle, Thun castle, Townhall, even the view of lake Thun among others.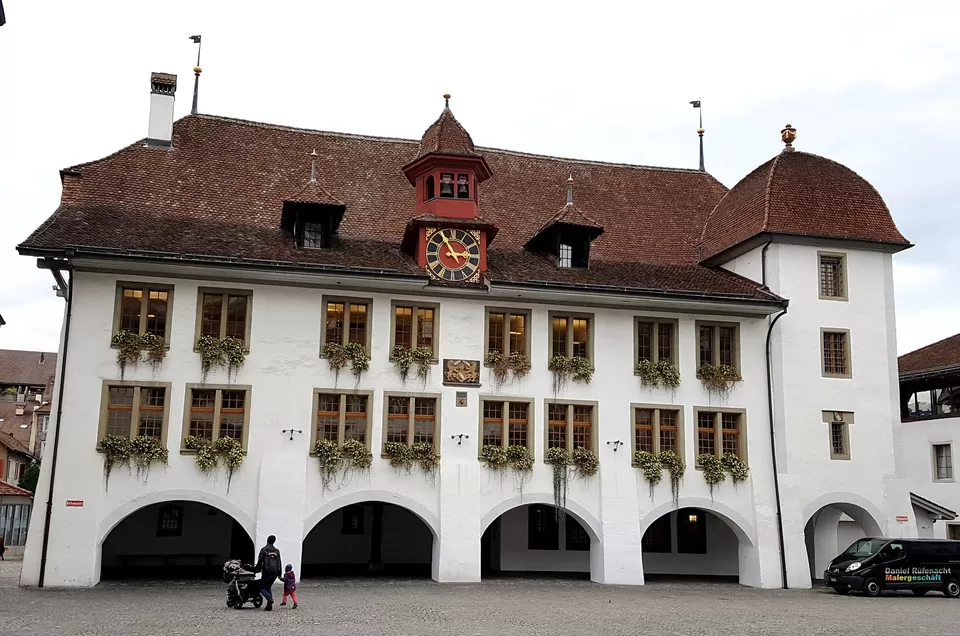 Getting to Thun
Thun is easily accessible by public transport. Take the train from Zurich main station to Thun Bahnhof via Bern which is around 90 mins. From Bern, it only takes an hour to reach. For more information on availability of the trains and the timings, check the website. Once you reach Thun, most of the sites are in walkable distance so you can enjoy at your own pace. #sbbcffs #sbb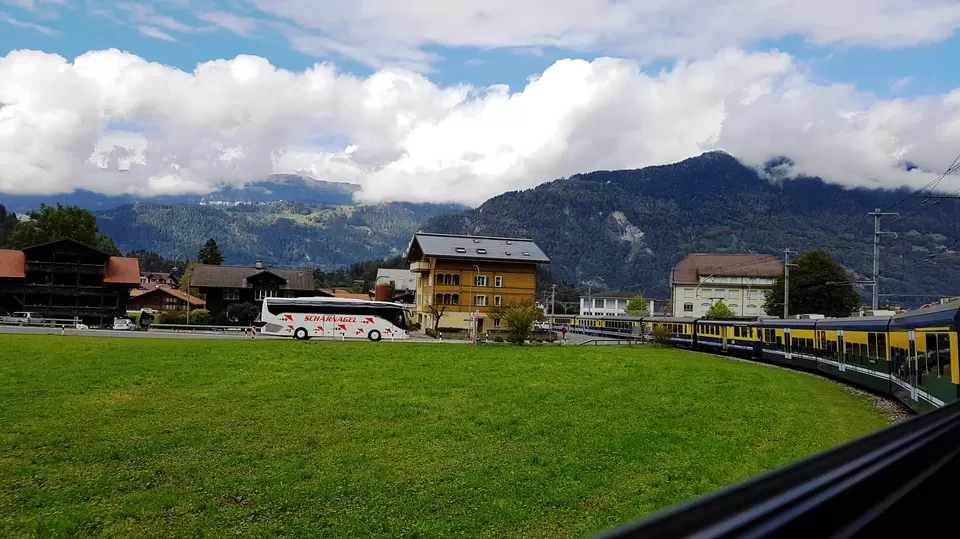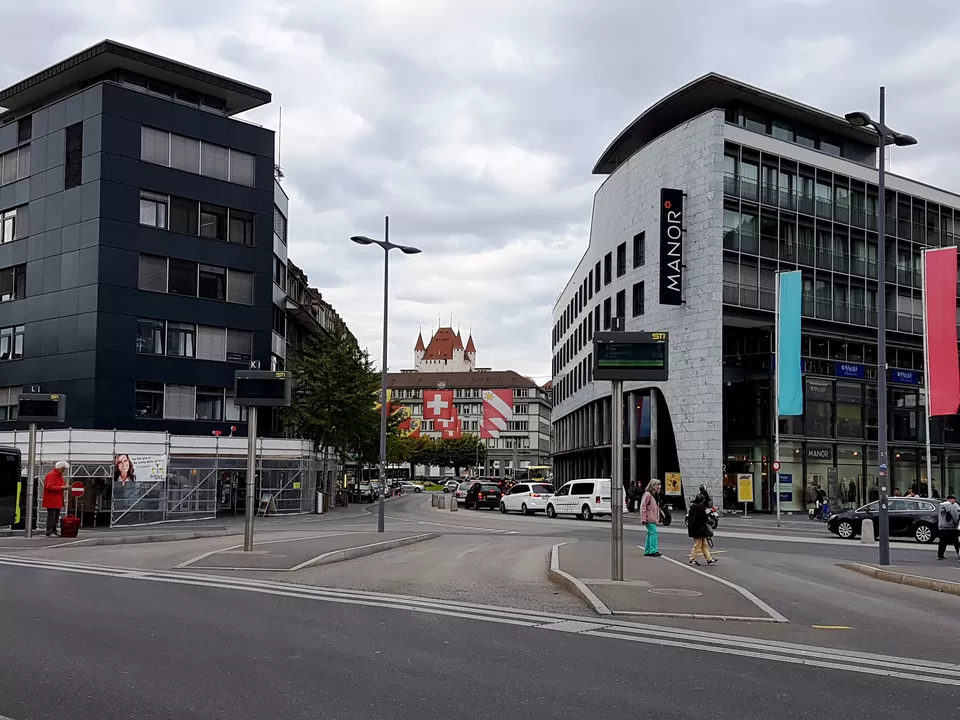 It doesn't matter if you are a tourist or an avid surfer, this place offers serene beauty all around and is not to be missed when you are around Bern.